Bored of breaking your fast with the same old food, seeing the same old people, in the same old restaurants that you always visit anyway? Why not step out of your comfort zone and try something new for Ramadhan this year? Check out these remarkable places to whet your appetite and have some fun at the same time:
Escape Room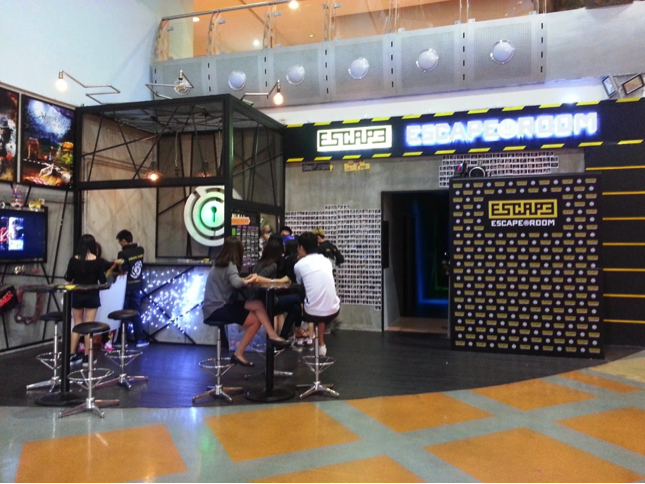 Who would've thought that this thrill-seeker haunt would be serving up a free-flow Ramadhan buffet, and giving you unlimited access to Escape Rooms at the same time? Now's the time to gather your friends and work together to solve puzzles and try to escape these specially-created escape rooms! Be prepared to not only satisfy your empty stomachs, but also to set your brains to work and get your fill of action and adventure for the night!
Offer valid from 6.30pm to 10.30pm, 16th June to 2nd July 2016.
Price: RM155/pax
Address: Berjaya Times Square Shopping Mall, 07-96, 7th Floor, Entertainment Podium, No. 1, Jalan Imbi, Kuala Lumpur 55100 Malaysia
Tel: +603 2141 0653, +603 2110 4796
Website: http://www.escaperoom.com/kl/
Sunway Lagoon's Starry Feast By The Beach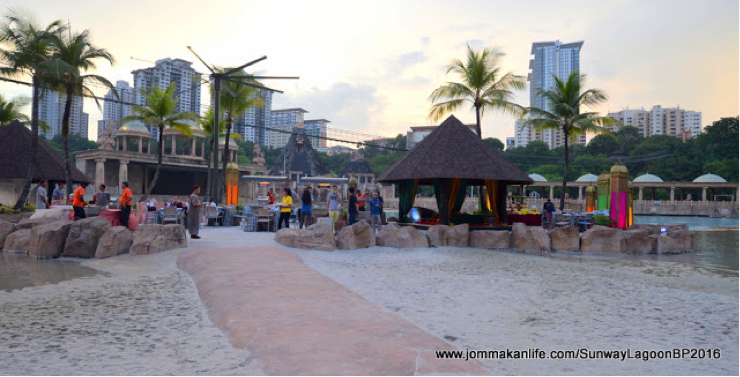 Ever wanted to break your fast on a sandy Moroccan beach, surrounded by dancers, fire-breathers, and more food than you could ever dream of eating? Well then the Starry Feast By The Beach will be right up your alley!
A delectable dinner buffet of local and international flavors will be served on Sunway Lagoon's Surf Beach, accompanied by a multitude of performers, Moroccan-themed décor, and your very own Mediterranean-style tent for your eating pleasure.
Offer starts at 6pm onwards, on Fri, Sat, and Sun from 10th June to 3rd July 2016.
Price: RM88 per adult, RM78 per person for group bookings over 30 people.
Address: Sunway Lagoon, 3, Jalan PJS 11/11, Bandar Sunway, 47500 Selangor Darul Ehsan, Malaysia.
Tel: +603 5639 0000
Website: http://sunwaylagoon.com
Dining In The Dark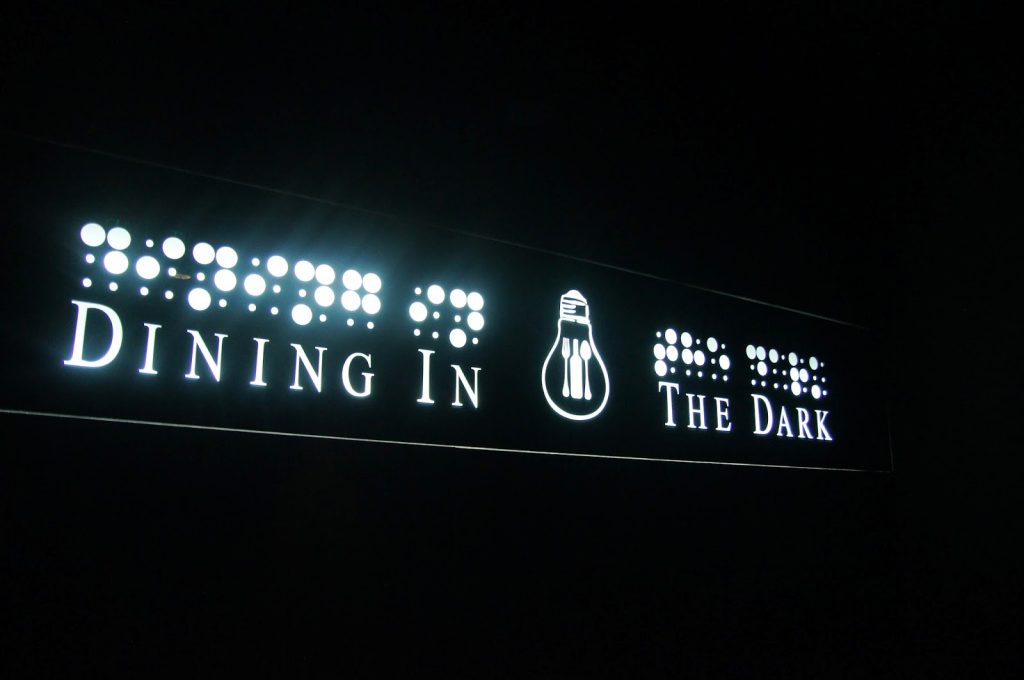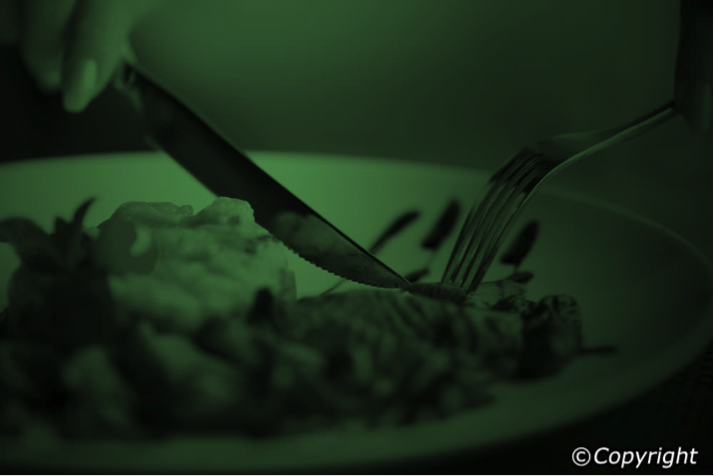 Unlike gorging yourself on a beach with a beautiful view, this restaurant delivers the absolute opposite: total darkness. This popular dining experience will have you eating your dinner in complete visual deprivation, with a daily rotating menu that will keep you guessing on what you'll be having for buka puasa that day. This is a dinner that you'll be talking about with your friends and family for sure.
Open daily, from 6pm to 9.30pm.
Address: 50, Changkat Bukit Bintang, Bukit Bintang, 50200 Kuala Lumpur, Wilayah Persekutuan Kuala Lumpur, Malaysia
Tel: +60 3-2110 0431
Website: http://dininginthedarkkl.com
Avenue K Rooftop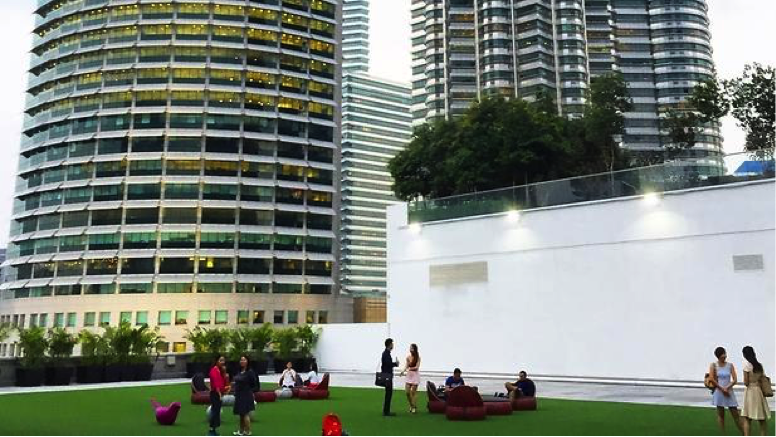 Why not break your fast under the stars at Avenue K's rooftop? A sumptuous buffet with over 100 dishes will be available for your perusal, as well as a nightly screening of popular Malaysian movies such as Polis Evo, Munafik, and Ola Bola to keep you entertained while having your dinner. Not only that, but the meal will be accompanied by exciting dance performances on select dates.
Offer starts from 6pm to 10pm, 11th June to 3rd July 2016.
Price: Early Birds RM55 (Now until 10 June 2016). RM65 per adult. RM35 per child (6 to 12 years old). Kids below 6 years of age eat for free.
Address: Avenue K Shopping Mall, 156 Jalan Ampang, 50450 Kuala Lumpur
Tel: 012-5886701 or 012-5886702
Website: http://avenuek.com.my
Saloma Theatre Restaurant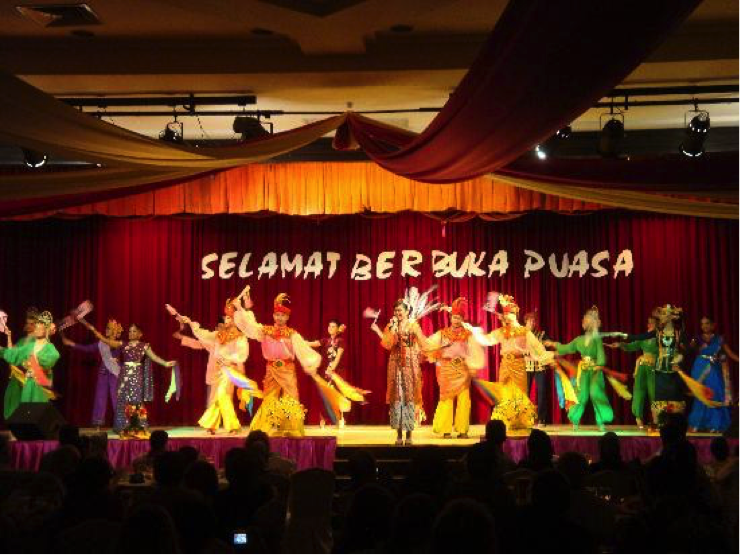 If you're into local cultural performances, check out Saloma Theatre Restaurant, which features an impressive dinner buffet of all sorts of delicious local food, while showcasing colorful traditional shows to please the culture-geeks among us. Heading into a unique experience like this one will definitely pique your interests of our fascinating local culture and cuisine.
Open daily, offer starts from 6pm to midnight.
Price: RM100/pax with cultural show, RM85/pax for dinner only
Address: Pusat Pelancongan Malaysia (MaTic), 139, Jalan Ampang, 50450 Kuala Lumpur
Tel: +603 2161 0122
Website: http://saloma.com.my
Any other locations we should add onto our list? Let us know in the comments below!
This article is written by Alani Azul.