We don't often write reviews where our team disagrees on what the favourite dish is, but because everything we tried from Champignons was so good, we couldn't reach a consensus.
1. Hokkaido Scallop Risotto (RM128)
We might be biased towards scallops, but these were sweet and had just the right bite to them, on top of the rich seafood risotto.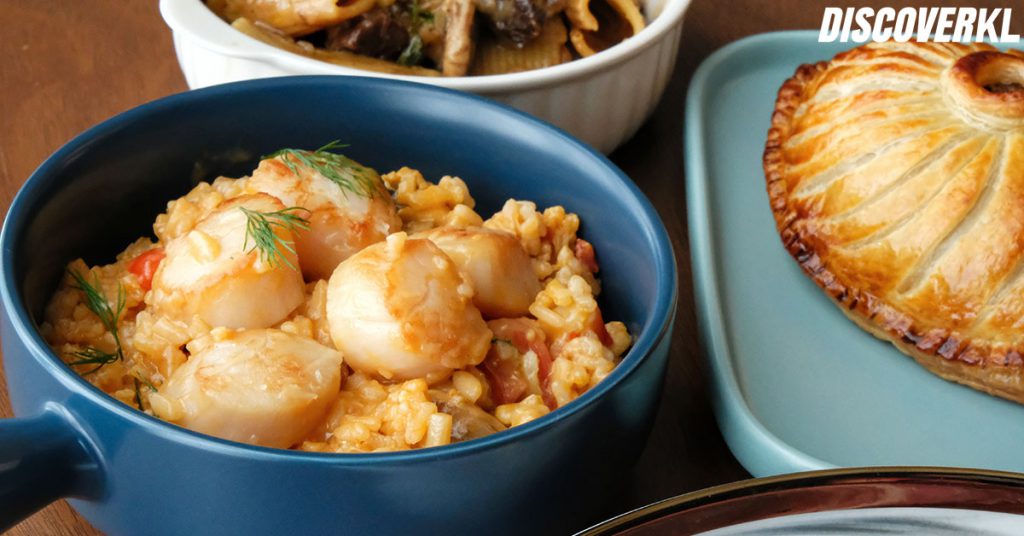 2. Arabic Spiced Australian Lamb Rack (RM85)
Tender, juicy, and it had just the right amount of spices to flavour up the perfectly cooked lamb. We were told it was highly recommended by Champignon's guests, and to top it off, the meat portion is also very generous.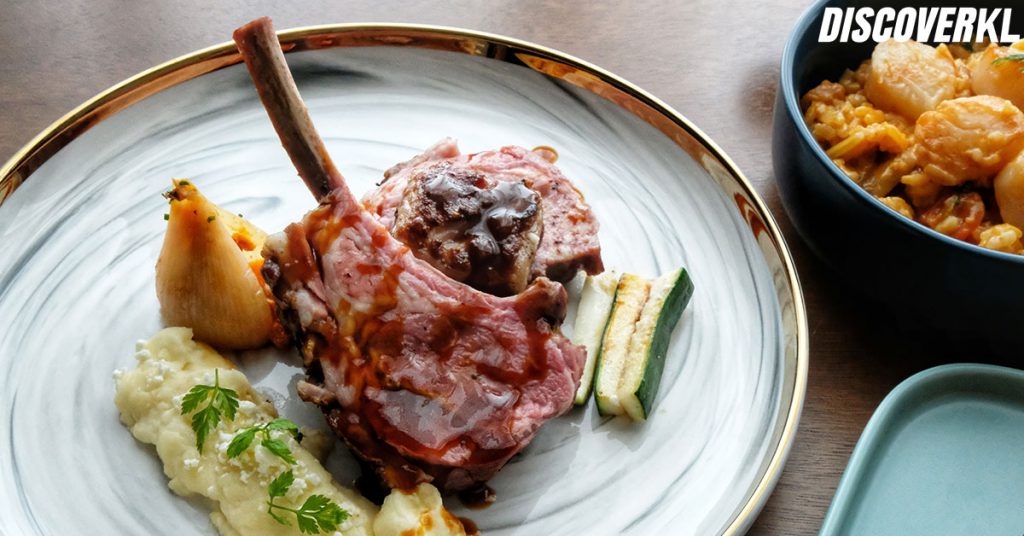 3. Braised Beef Cheek Raggatoni Pasta (RM66)
A new menu addition, there were 2 forks fighting to spear up the pasta. We liked its punchy flavours so much that we basically ignored the beef at first. When we got to it, the beef cheeks were melt-in-your-mouth and well-seasoned.
4. Baked French Duck Pie with Foie Gras (RM95)
Feasting with our eyes first, a lot must be said for how beautiful this pie looks. And it tastes even better, with foie gras, cognac, truffles, and red wine onion compote as the filling, along with the duck of course. The crisp French puff pastry crust did admirably well at holding everything together as we ate.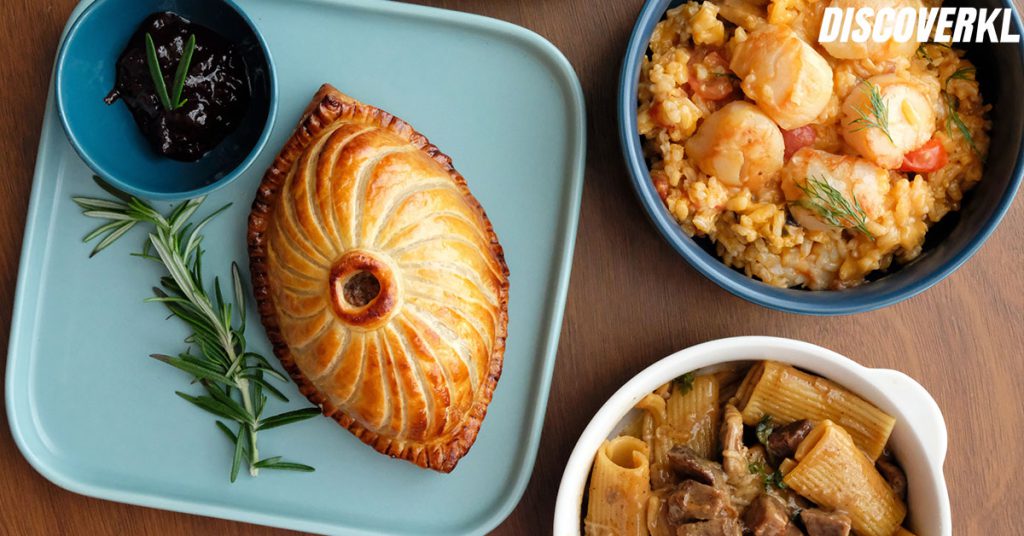 All the dishes passed our #DKLTapaoTest with flying colours; we only reheated the pie in the oven but had the others as they were when they arrived and they were already delicious. All 4 of them are worth a try and we'd order all of them again.
We also gotta emphasise that this was one of the best order-in fancy meals that we've had since the MCO started.
For the best experience, you should head into the restaurant itself and have them freshly made and served straight to you, but Champignons also has a takeaway menu you can take advantage of.
Champignons at Oasis
Facebook: https://www.facebook.com/ChampignonsOasis/
Instagram : https://www.instagram.com/champignonsatoasis
Address: B-G-02, Oasis Square, Ara Damansara, 47301, Petaling Jaya, Selangor. 47301 Petaling Jaya, Selangor.
Phone Number: 03-7832-2629