We took a little break from all the food that we've been eating to check out 2 of Huawei's new products: FreeBuds Pro and Watch GT2 Pro.
Some of the key features of the FreeBuds Pro (RM699) are its Active Noise Cancellation, which has been called one of the best of the recent releases for Android. We also like that the controls are on the stems rather than on the body. We've tried other earbuds where pressing buttons push the earbuds deeper into our ears and it can be a little bit uncomfortable.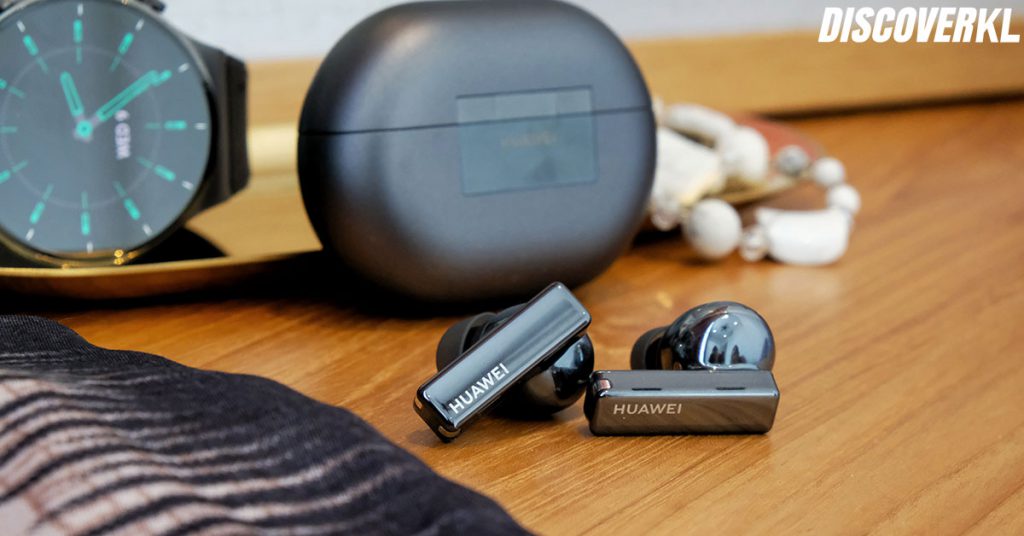 For the Watch GT2 Pro (RM1,199), it has a very big watch face. In fact, for Venxhin and Sarah's thin delicate feminine hands (lol), the entire face and frame is actually as large as our wrists. We don't mind though, both of us actually like large watches… maybe we're overcompensating for something.
We enjoyed swapping through the various watch faces, and the watch also has over 100 workout modes. Now THAT we need, after indulging in food all the time while being stuck indoors shielding away from the pandemic.
Both of these are already available for sale online or in stores.
Read more about the FreeBuds Pro here and the Watch GT2 Pro here.