Shwe, the person behind Agak Agak Nyonya, told us that their pastes are not only to spread the goodness of Peranakan Nyonya food and culture, but also to remind us of family and home. Shwe kindly cooked 3 of the 4 pastes that we tried, and we tried to cook the masak lemak nanas ourselves.
FAVOURITE? Ayam Rempah: Very fragrant and crispy fried chicken, Sarah finished half the plate on her own! There's not a lot of batter on it, and you can taste the spices on the mix of the chicken. The rempah and spice taste isn't as strong as our typical Village Park chicken though, this is lighter and dare we say, healthier? It was delicious and our favourite of the 4.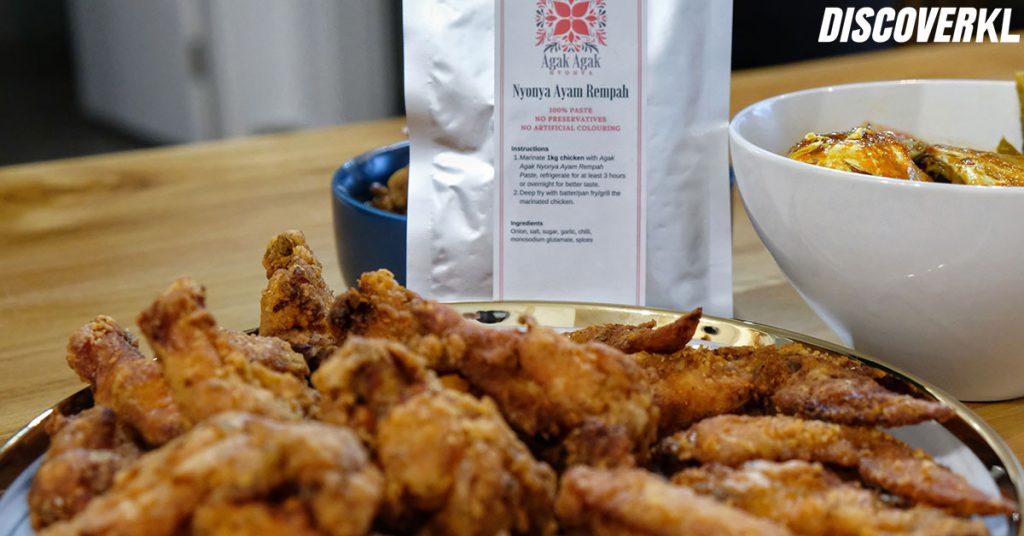 Masak Lemak Nanas: We followed the instructions to a tee but the end result was too watery. We'd recommend reducing the amount of water used, just top it up later if the sauce looks too thick. We almost double the amount of santan in the recipe, and simmered it for a lot longer to reduce it down to a thicker consistency. It was flavourful and great as a sauce, but next time, we'll add more ingredients for extra taste and texture, like extra chopped up onions and garlic.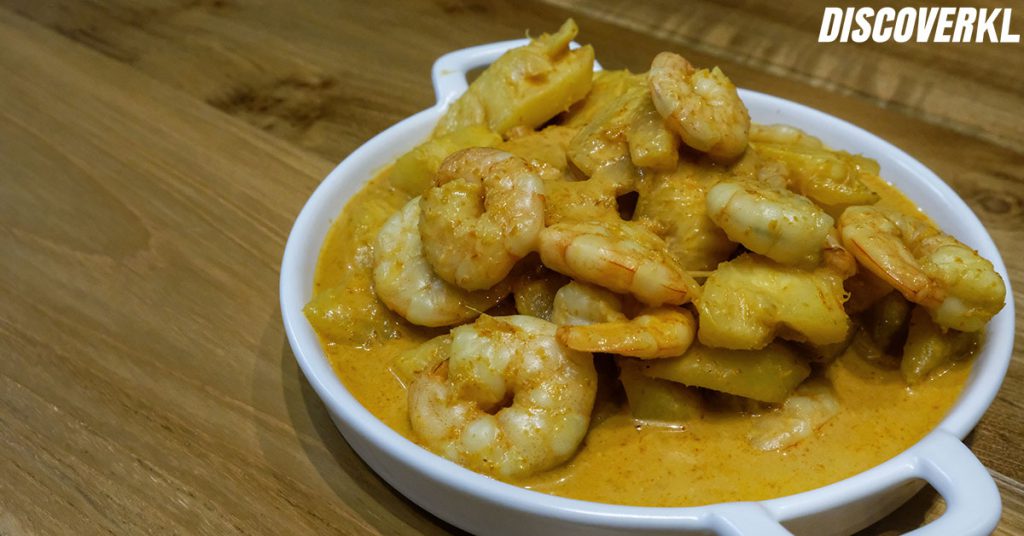 Pongteh: This was actually not as sweet as the pongteh we've had in Malacca, we'd say that this sauce is more savoury/salty instead. It was cooked for us with mushrooms and the taste from the shrooms were quite strong and overpowering. It tasted good, but one of our eaters is a true-blue Malaccan, and he felt a bit thrown off by the idea that this is pongteh because of what he's usually used to.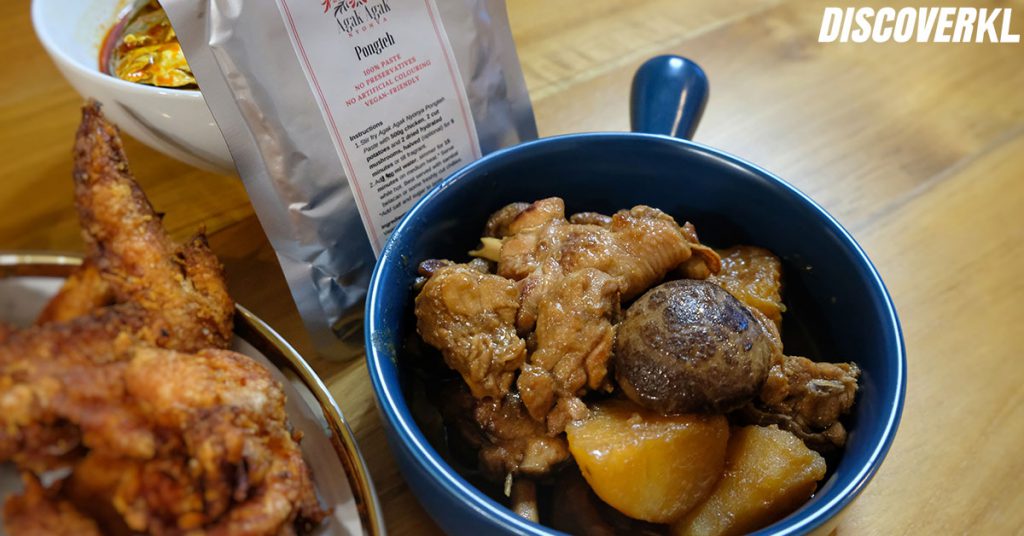 Asam Pedas: This turned out really spicy and salty, if you're cooking it for yourself, we'd reduce the salt a little. It was recommended that we use rice to soak up all the yummy sauce, and yes, we'd definitely recommend having lots of rice to savour this sour asam sauce with!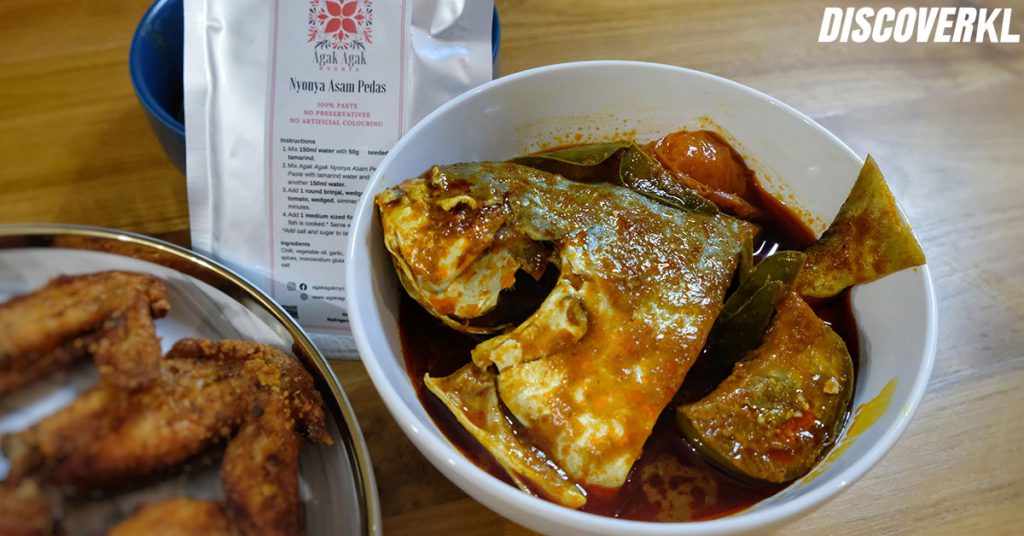 Sarah is a more "make my sauces from scratch" kinda cook (because of her horrible low tolerance to chilli, she doesn't trust a lot of Asian pastes out there). And the other 2 don't commit much time to cooking. However, for those who want the convenience of having ready-made pastes just to throw in with their meats and veges, then this is an easy fuss-free start. Plus it's easy to customise the taste as you cook since you already have a good solid base of flavours to start with.
These are a bit pricier compared to your usual off-the-shelf mixes, but Agak Agak Nyonya pastes are all preservative-free! All the packeted pastes are RM9 for 100g, and RM15 for 200g, except for the ayam rempah marinade that's cheaper at RM7 for 100g and RM13 for 200g.
Agak Agak Nyonya
Website: https://www.agakagaknyonya.com/