Cocova's products are deliberately low on sugar, so don't expect the usual sweetness associated with standard chocolate. Instead this is all natural, and comparatively healthier.
Cocova sent us their choc buttons, nuts, and cold steeped chocolate drinks but for this review we're focusing on the latter, since the taste of the choc drinks originate from the choc buttons, melted down with water, milk, and steeped for no less than 8 hours.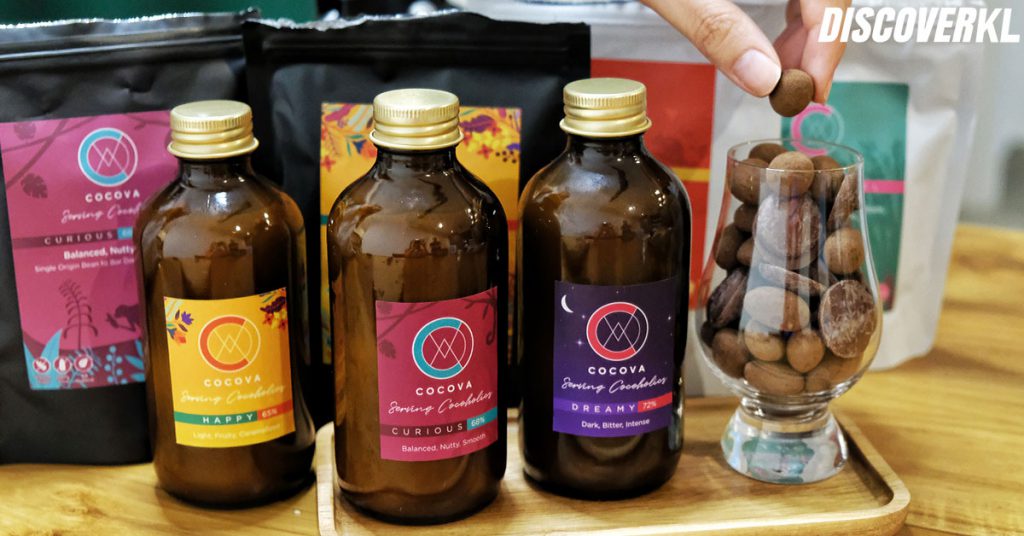 CURIOUS 68% Cold Steeped Choc: Curious is the bestseller and we're not surprised. It's very balanced, not overpowering—a wholesome milk chocolate taste. It's a throwback to the comforting chocolate milk drinks you had as a kid, just real smooooth creaminess without the artificial sweetness.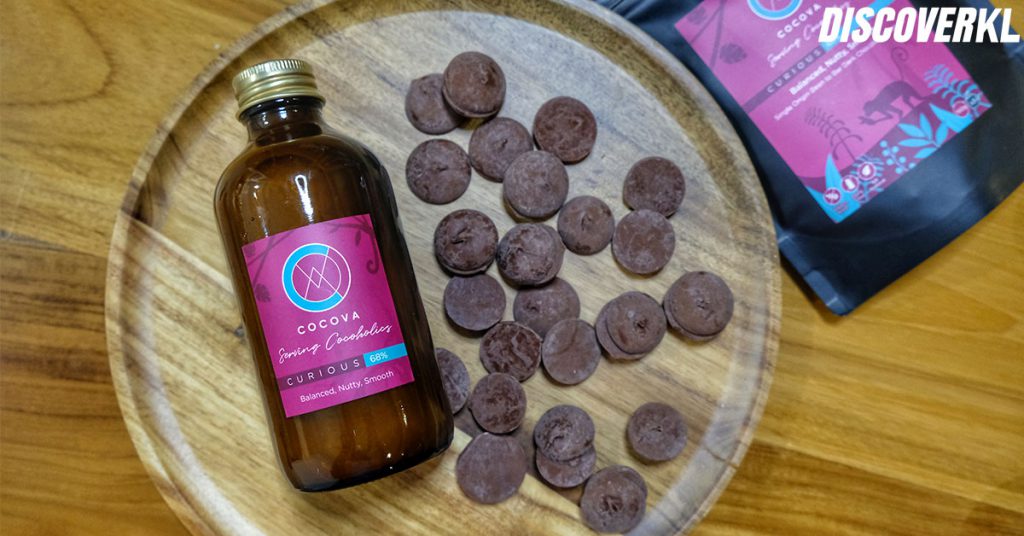 DREAMY 72% Cold Steeped Choc: This has a bitter aftertaste, so we can see it being more popular with mature drinkers. Our whisky lover voted this as his top drink of the trio, but its dark richness would be quite divisive with others. It's a drink you'll probably feel strongly about either way, and that's alright!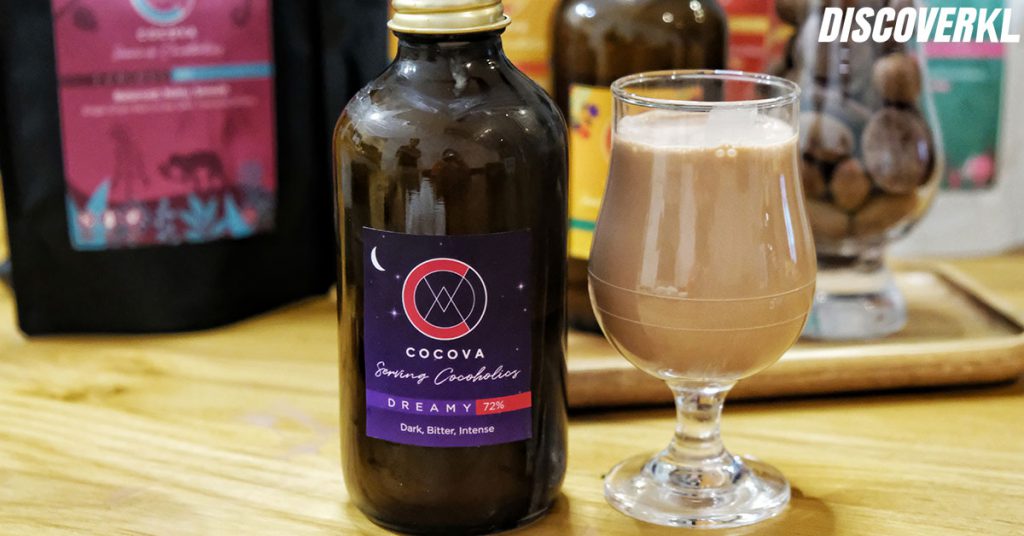 HAPPY 65% Cold Steeped Choc: This is labelled as fruity, but that taste isn't actually strong. We realised only this one had noticeable lumpy bits in it, we're not sure if that's because of the steeping process (or maybe the choc buttons didn't melt down 100%). Somehow, it reminded us of drinking filtered coffee, where you can taste the different acidity of the beans.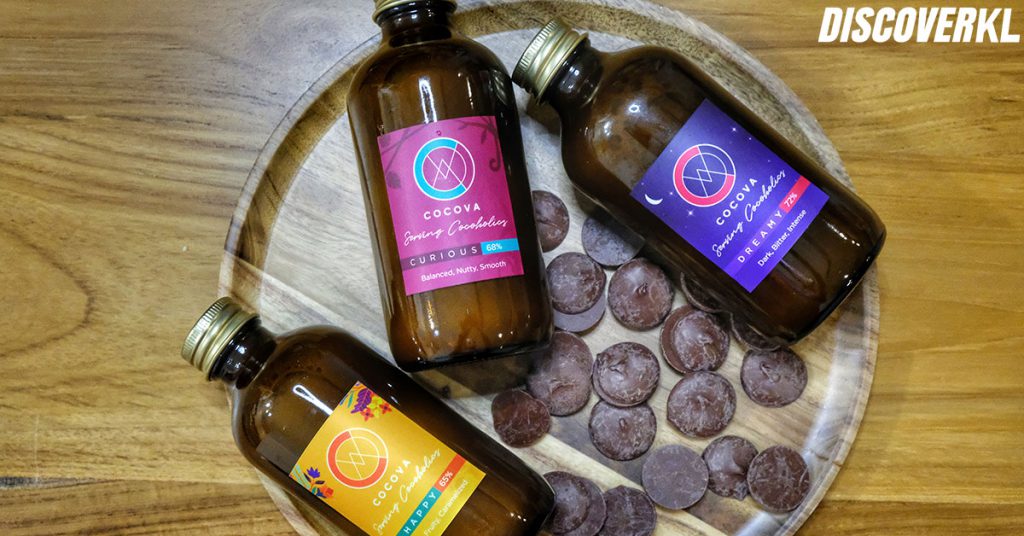 We can easily distinguish the 3 so they will cater to different preferences. Of the 4 of us tasting, 2 chose the same drink (Curious), the other 2 deviated. We couldn't come to a unanimous consensus on which is our #1, so to each their own!
We let some older folk try the choc coated nuts and they were well received because of the low sweetness level.
If you want to try their drinks (RM14/bottle), you should start with Curious first. To make your own hot/cold chocolate at home, you can opt to buy the choc buttons themselves (based on which flavour you like).
For us, these aren't drinks to gulp down, instead we elevated our enjoyment by sipping on our choc drinks in whisky glasses, tasting the different flavour profiles, and had a fun G-rated night.
Cocova
Website: https://cocova.co/
Instagram: @cocovamy