[Non-Halal] Located in Pavilion KL, Kam's Roast is easily spotted thanks to its glistening row of roast meats hung proudly up for display. The original Kam's Roast in Hong Kong has received a Michelin Star 6 years in a row for their roast goose, but that's not available yet in Malaysia.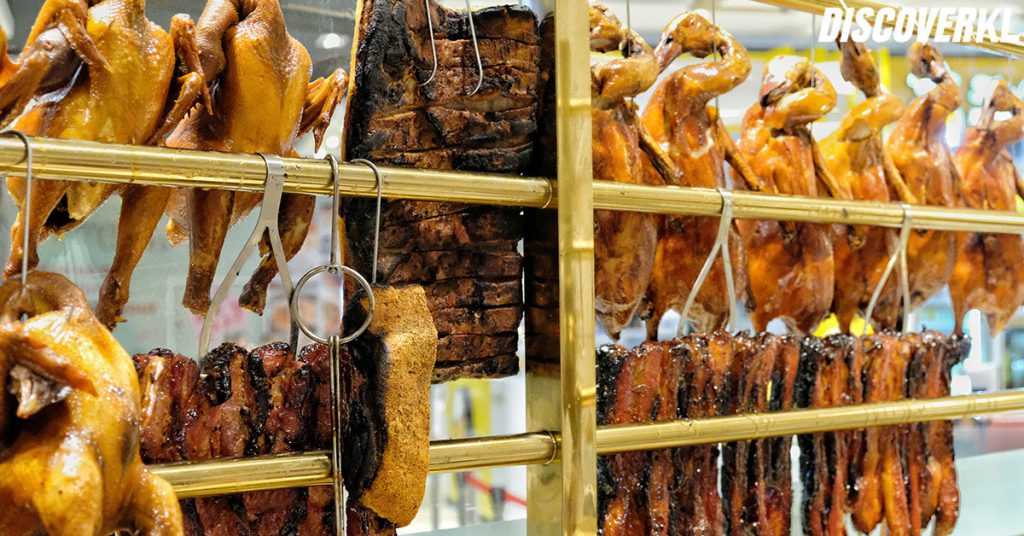 Kam's Roast takes their Hong Kong flavours very seriously, and this means that they do not serve chilli sides even if you request for it. They hope diners can enjoy the authentic and balanced flavours they've worked hard to create.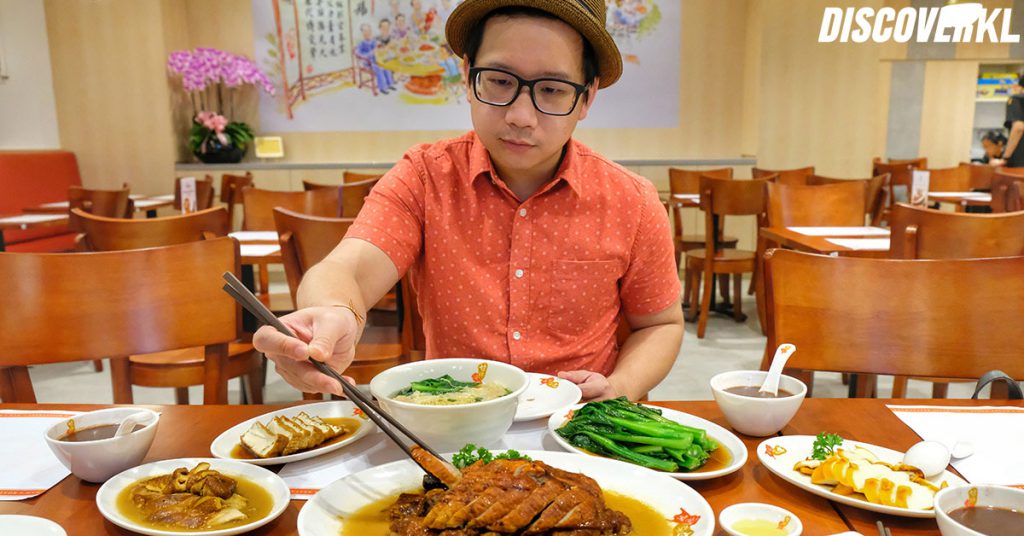 Roast Duck (RM88): Kam's roast duck has a good flavour, and the meat is tender, soft, and flavourful. Yes, even the breast meat that Sarah always avoids. The sauce here is accompanied by fragrant whole soy beans too. Also, because it has been accompanied by lashings of sauce, no crispy roast duck skin here, that's not what they're going for.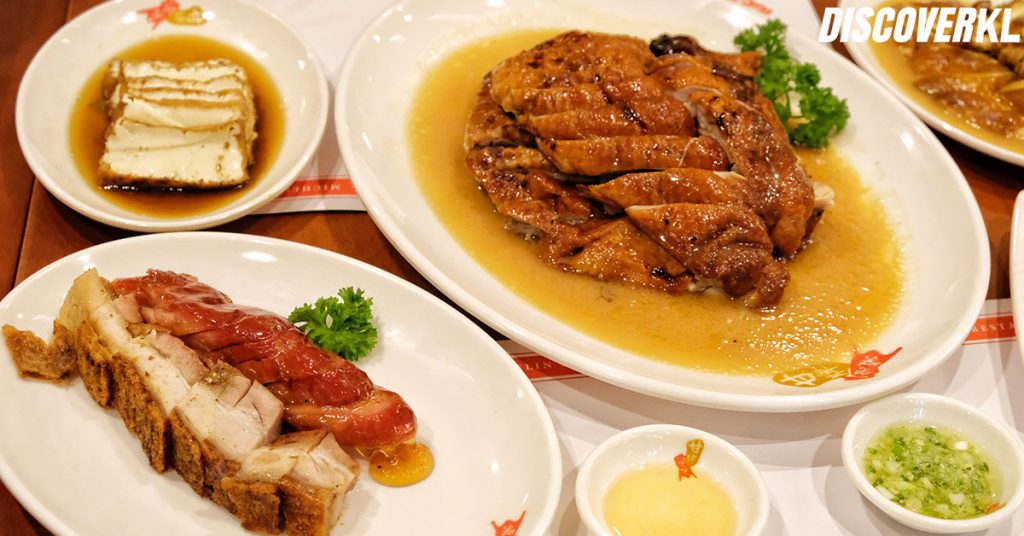 Toro Char Siu (RM38 for 12 slices): This came highly recommended, and after taking a bite, we could understand why. Soft, juicy, without a too-thick sauce and just melt-in-your-mouth tenderness. This is a dish we'd order again.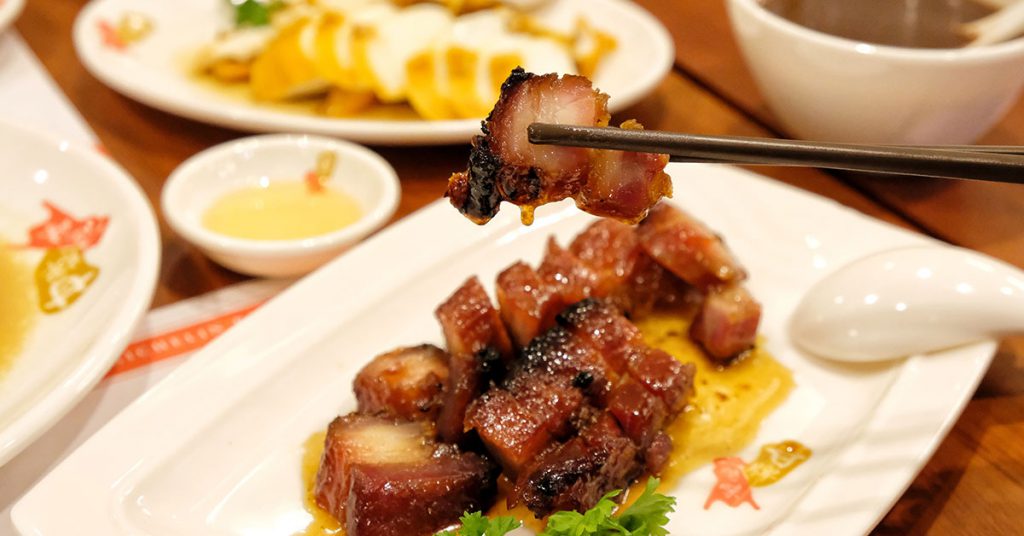 BBQ Roast Pork (RM42 in a set with the siew yuk): We definitely prefer the Toro version over their regular char siu, which is very much on the lean side. However, as Marcus pointed out, some people don't like their pork to be super fatty, so it's nice to have options. It's pretty interesting in texture, almost as if it has been cured or treated.
Siew Yuk/Crispy Roast Pork: Crispy skin that's been cooked just right (we hate it when it sticks to our teeth), the siew yuk at Kam's Roast is done very well, with a crispy top shell and a soft bottom. A should-try for siew yuk fans, but if you're a char siu person, then it's definitely the Toro for you.
Marinated Cucumber with Vinegar & Garlic (RM12): "I had high expectations for this and it met them," Marcus said after taking a taste. This is another dish that came highly recommended.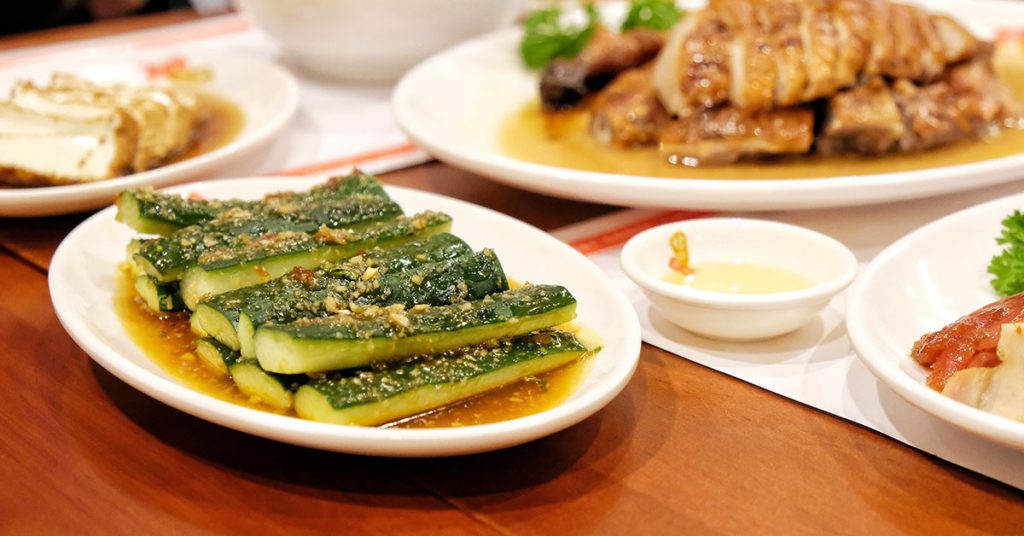 Marcus and Sarah (who doesn't even like cucumber) both enjoyed this very much, proclaiming it garlicky, fresh with good hints of chilli and coriander.
Soy Chicken (RM28): The thing about soy chicken is that it's generally a safe dish to have, and that's exactly what Kam's Roast offers with this dish. Don't get us wrong, it's done well, the chicken is well-cooked and flavoured. But is it special or memorable? Not really.
Marinated Tofu (RM12): The skin is good, it's absorbed a lot of flavour from the sauce. But one thing about the tofu, it has a very strong soy bean taste. That's probably quite divisive, some people might find that a big turn off.
Wonton Noodle with Soup (RM29): This is popular for a reason, and we enjoyed the springy chewy noodles. Credit should be given where it's due, we had the noodles sitting there for a good 15 minutes while we were taking photos, but the noodles still held out very well. The wontons were also delicious, with generous amounts of prawn. The soup on the other hand was a bit bland for our taste, but maybe those who prefer very 'qing' (clear and light) soup may enjoy it.
Poached Hong Kong Choy Sum (RM22): As is our regular custom, because we don't want to waste food, whenever DKL goes out for reviews, we make sure to takeaway what we can't finish.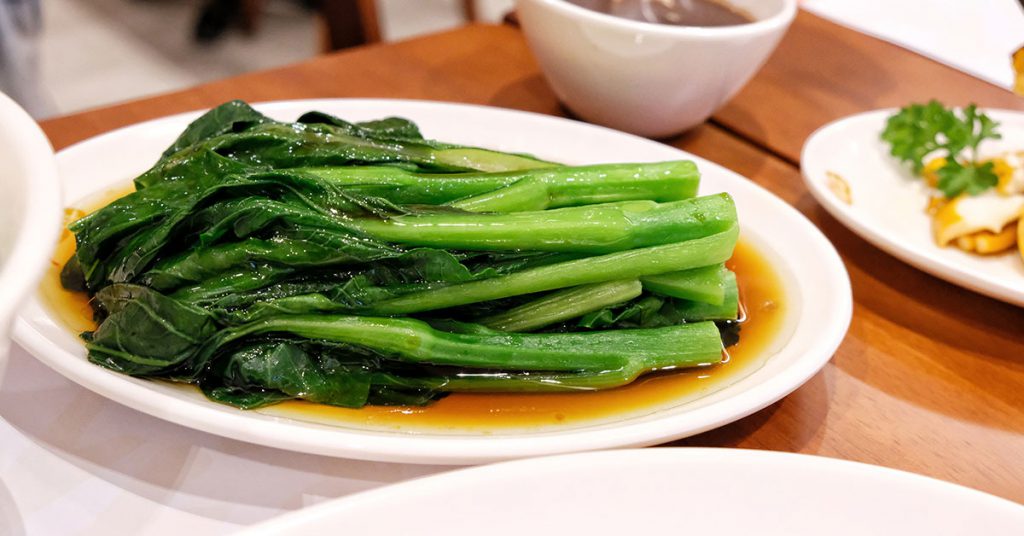 This is the only dish Marcus chose to take home, so that probably says something. These huge pieces of vegetables are very sweet, distinctively different from the regular veggies we get which usually have a bitter aftertaste (fussy eaters will know what we mean).
Marinated Cuttlefish (RM29): Texturally an interesting dish, this was soft but chewy and not rubbery. We had a little table debate, @xhinnie enjoyed the chewiness of the leg parts, but the others definitely like the tender upper parts more.
Red Bean Soup with Aged Orange Peel (RM8): "I actually genuinely hate red bean with orange peel," said Marcus, "But I think this is a very good balance of flavours, and I'm actually going to finish it." We were told that the orange peel used in this red bean soup has been aged for years, and it shows. The orange flavour is strong yet merges very well with the sweetness, and it's one of the best combos of this that we've tried (sorry, mom).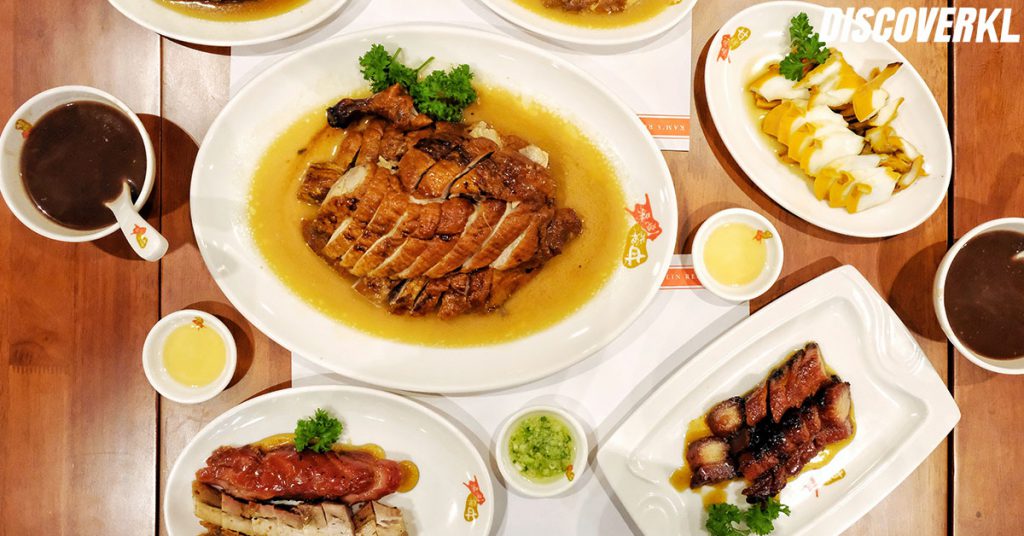 Kam's Roast now offers pre-order takeaway and delivery services.
Kam's Roast Malaysia
Address: : Lot 1.52.00/1.53.00, Level 1, Pavilion Kuala Lumpur, 168 Jalan Bukit Bintang, 55100 Kuala Lumpur, Malaysia
Telephone: +603-2110 3848
Website: https://kamsroast.com.my/menu/