Before tasting the goodies we were kindly sent from @fiv.confections, we had a little discussion about how to pronounce the name of the brand..If you guessed "Five", you got it right, haha.
Basque Burnt Cheesecake (RM60/600g): This is a very comfortable 5.5" in diameter, and the size is just right. It's perfect for smaller groups, and a nice enough quantity to share without overindulging. The baker did recommend us to eat it 10mins after taking it out of the fridge. Sure enough, it's a good balance of sweetness, lightness, cheesiness, and is also melt-in-the-mouth.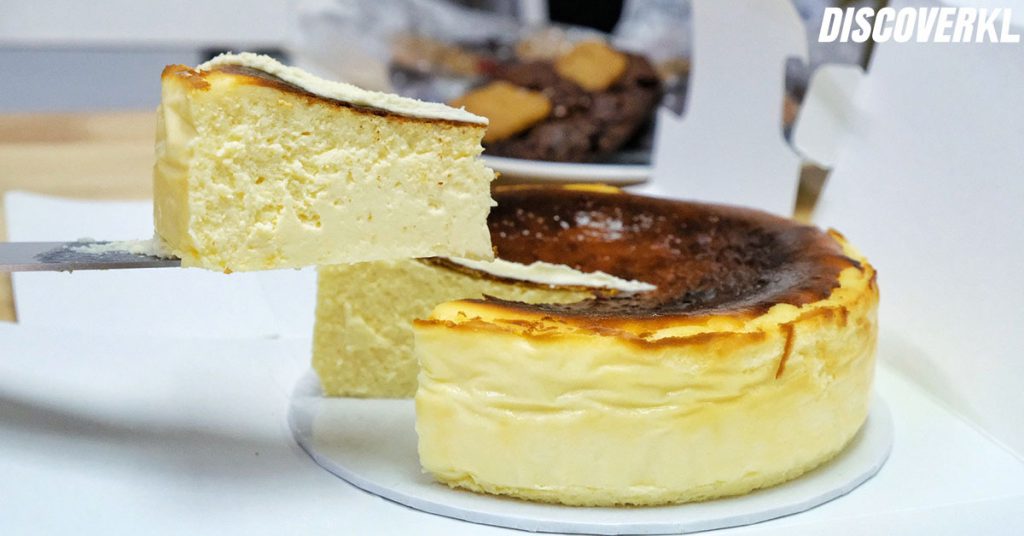 Sarah liked this so much that it made its way onto her must-order-again list. "Tastes [expletive] amazing," she said, and when she's swearing (happily) while eating food, you know it's rated highly on her personal list. One slight quibble is that we wish for even more "burning" on the cake (especially the sides) to produce an extra char and flavour.
Banana Bread (RM18/300g loaf): We need to preface this with one of our usual disclaimers: out of the 3 tasters for these, 1 person eats pisang goreng but disdains bananas in any other form, the other 2 just dislike bananas in general and would refrain from eating the fruit in any shape or dessert.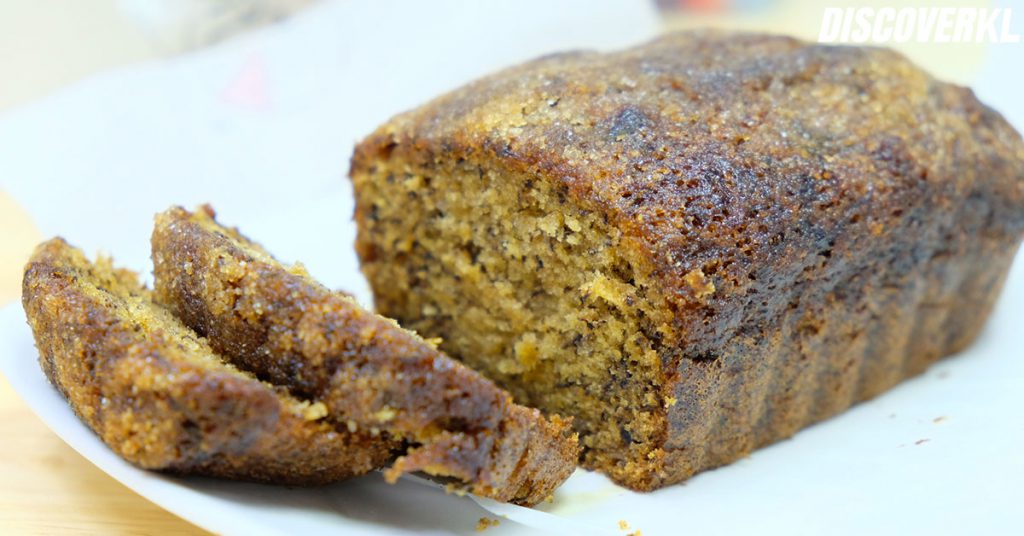 BUT, this banana bread is really, really good. It's soft, moist, holds together well when picked up (meaning it's not crumbly and dry), the flavour is fragrant, and we enjoyed the extra texture that we got from the crispy sugar coating on the top. All 3 of us ate it happily and plot twist, this was actually Venxhin's pick for her favourite out of the baked goods we tried! This is also another one that Sarah will gladly order again.
Biscoff S'mores Cookies (RM6/piece): You thought we were done with biscoff, but biscoff was not done with us. Visually, these cookies looked enticing!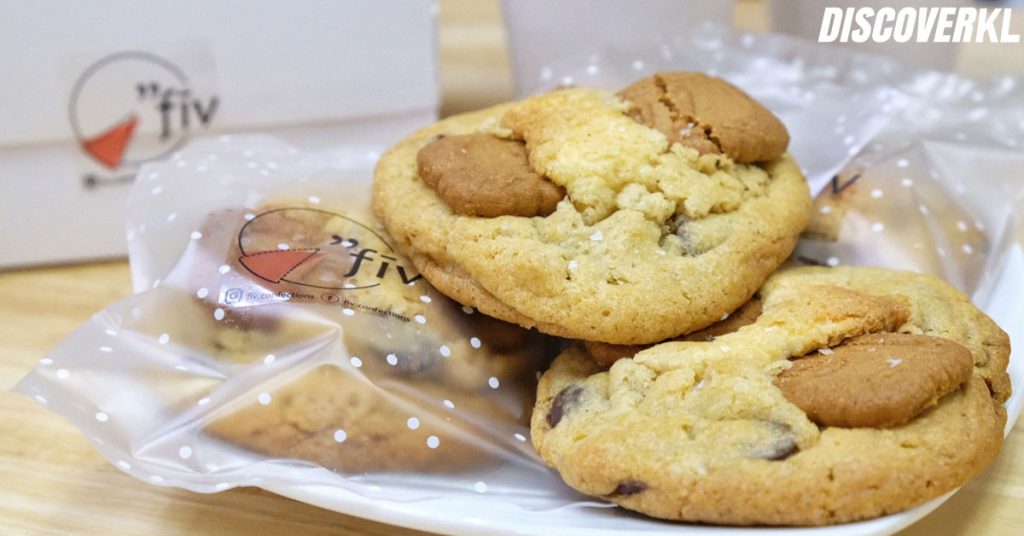 Bite-wise, the marshmallow centre was a little stiff when pulled apart, which means that if we were to eat it, it might be a little tougher to properly chew through. True enough, our first few bites weren't super enjoyable and it crumbled quite easily. But there was an easy solution!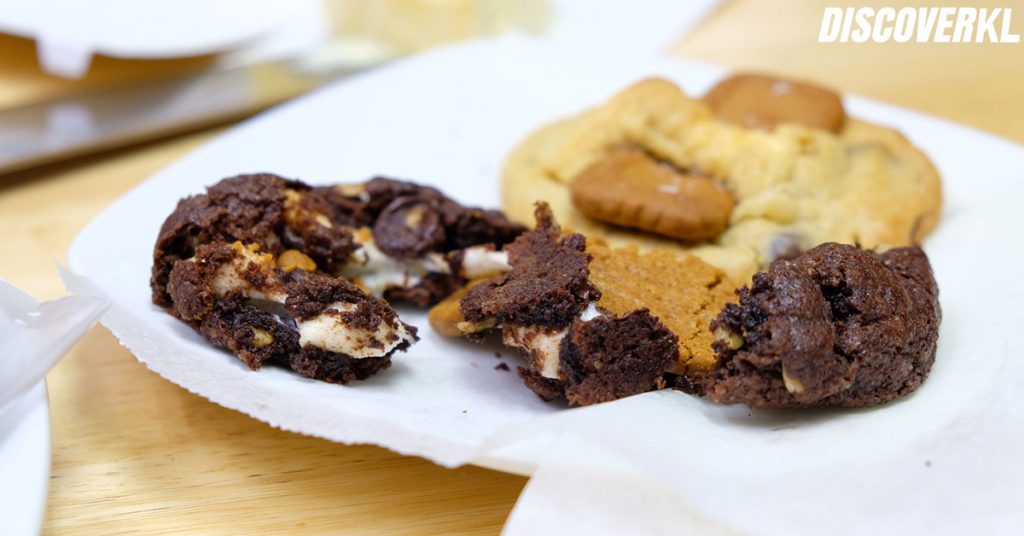 We popped it into the oven for a couple of minutes and instantly the texture was better. The bottom of the cookie had a crispier crust and the marshmallows got meltier. Together, it made for a much better chewing experience.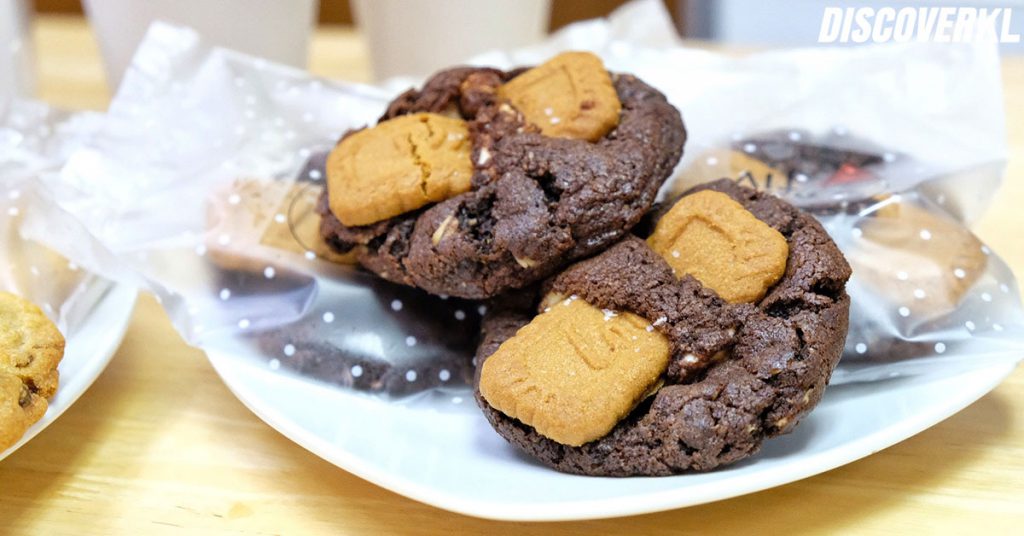 The classic chocolate chip version also has a stronger aftertaste in the cookie batter. Almost cinnamon/gingerbread-like, so it might not be everyone's cup of tea. Thus of the two, we definitely enjoyed the double chocolate chip version with the unsweetened dark cocoa more!
Biscoff Financier (RM15 for 5 pieces): We didn't have the best experience with these financiers, we found that they were quite dry and dense, instead of being light and spongy inside with a crisp crust. It's difficult to nail financiers right though so perhaps this could be improved with just a bit more practice!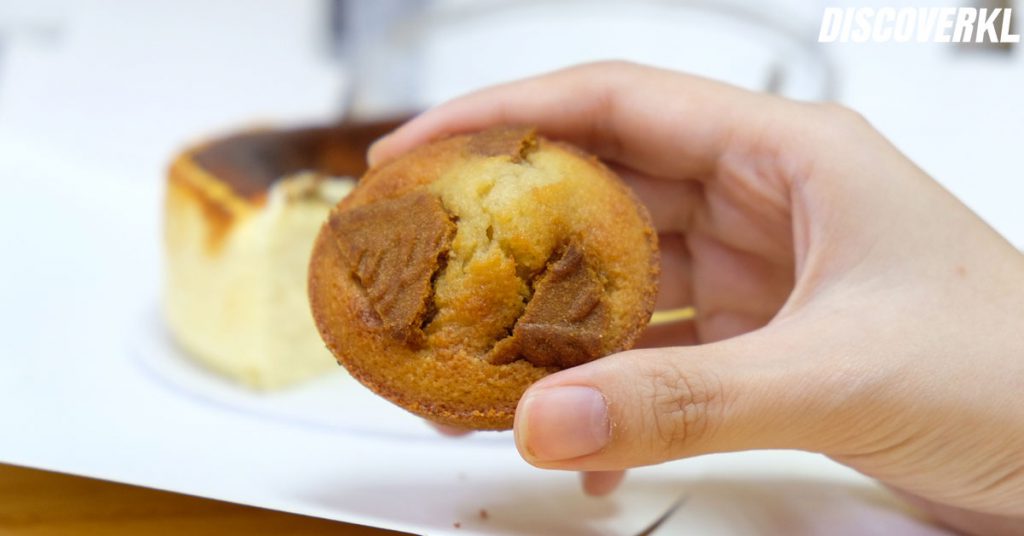 @fiv.confections has already made a mark on our hearts, and it's likely that at least one of us is going to make a repeat order soon. Also on pricing, this home baker uses the French gourmet butter, Elle & Vire in her baked goods. So really, you're also paying for quality ingredients. We also saw that there's an Earl Grey Basque Burnt Cheesecake on the menu, you can probably guess what we might be aiming for next 😉
f ī v "
Instagram: https://www.instagram.com/fiv.confections/