When you walk into Kiwami Yakiniku Japanese Restaurant, directly on the left wall stretching from the entrance is a whole plethora of certs, letting you know where the beef you're about to put into your mouth is coming from.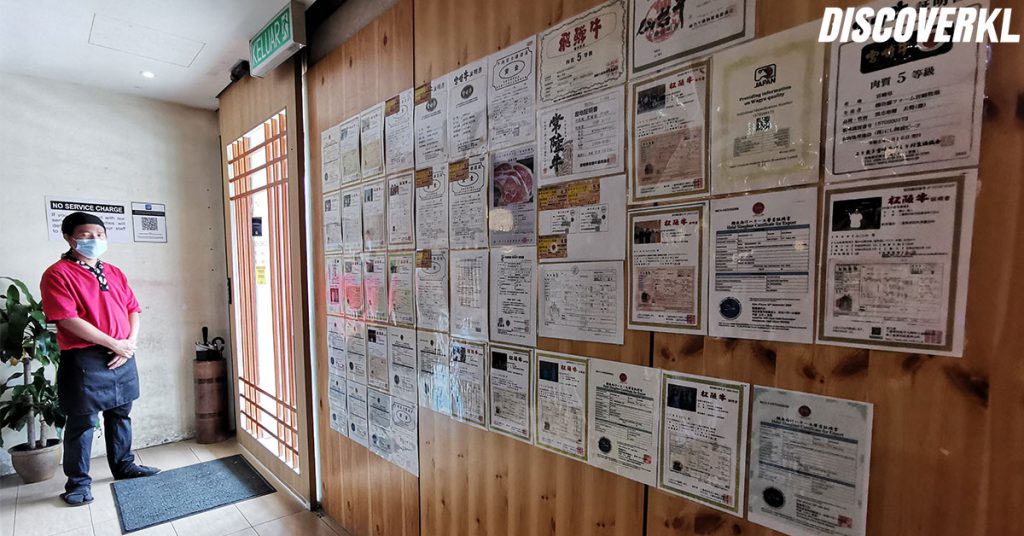 We dropped by on a quieter afternoon so we don't know how it this would differ if it was a busy time, but their service was really on point. Our waiters were friendly, helpful, and very familiar with the menu. They asked if we'd like our meat to be cooked for us and we gladly accepted so that we don't under or overcook anything.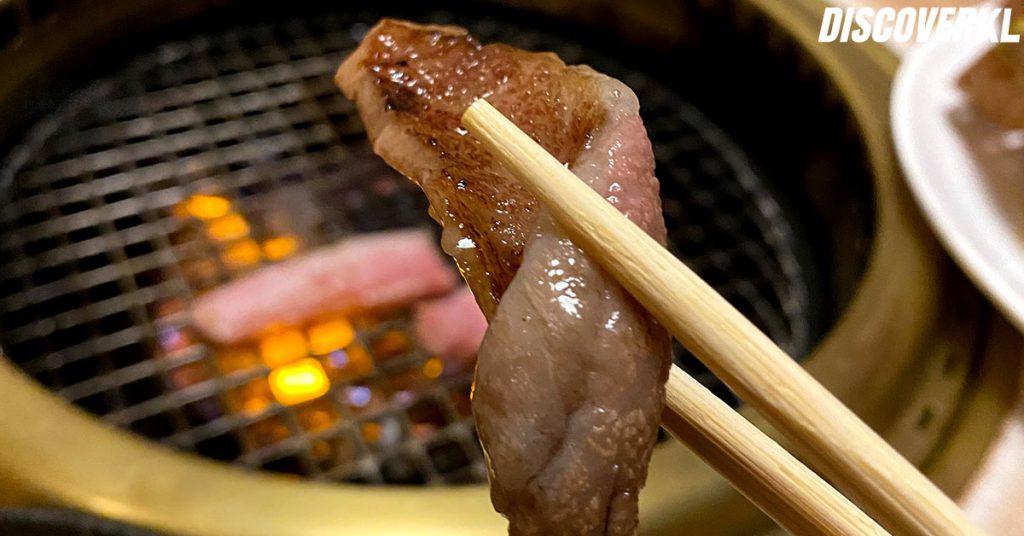 Wagyu Jyo tongue (RM30 for 9 slices): This was the first meat we had, and it ended up being our favourite.
The tongue is so chewy and springy, it was such a joy to eat and it also went very well with the sauce provided. We really enjoyed it, and wouldn't have minded eating a lot more.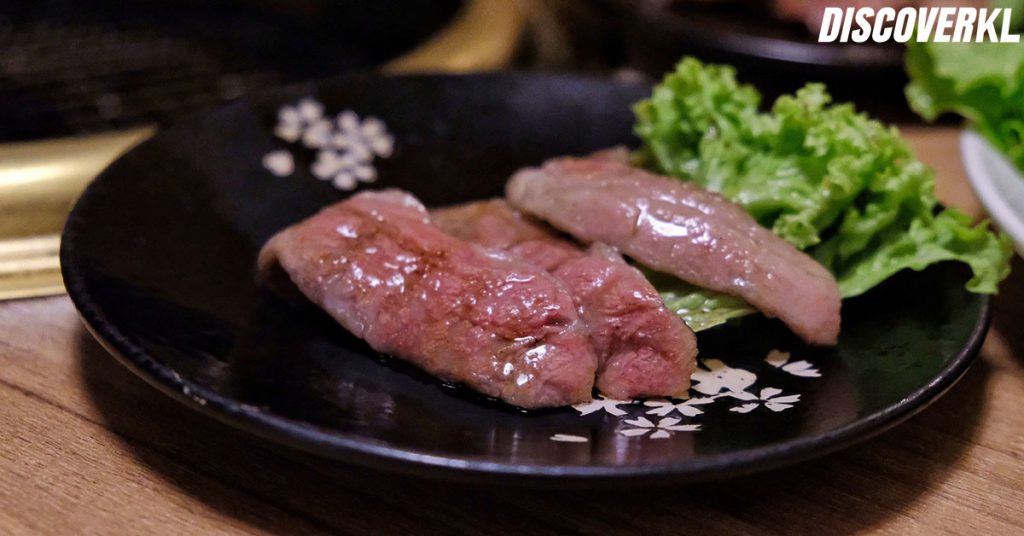 A5 Wagyu Ohtoro Karubi (RM120/100 gm): Recommended by our waiter because it was on promo for RM88, the beef itself was very fatty, which made it very light and melt in the mouth when we tasted it. We requested for it to be medium rare.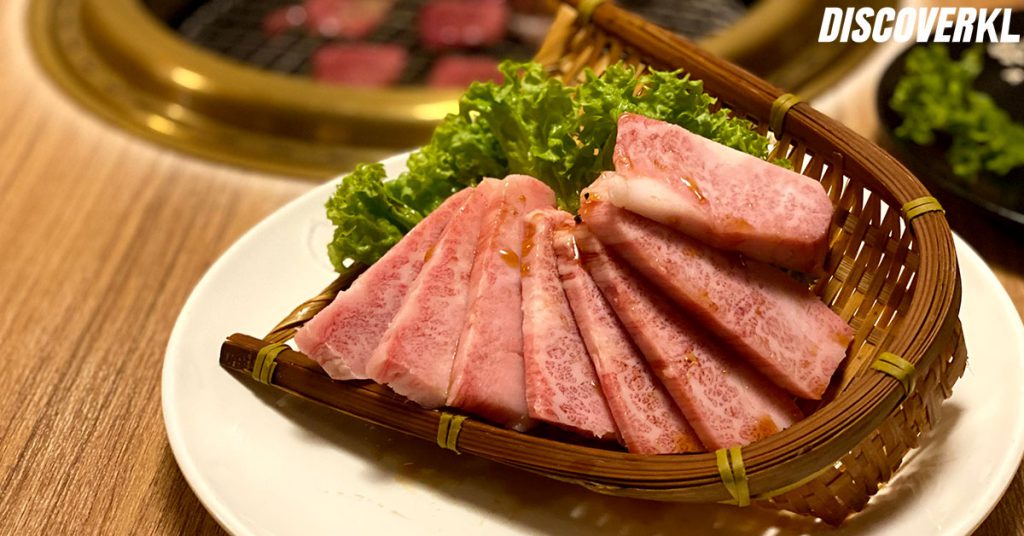 Although it was really very good, we found that after 3 slices each, we almost had our fill of it, because of its sheer richness. Would we order it again? Probably only if it's on offer at the current promo price.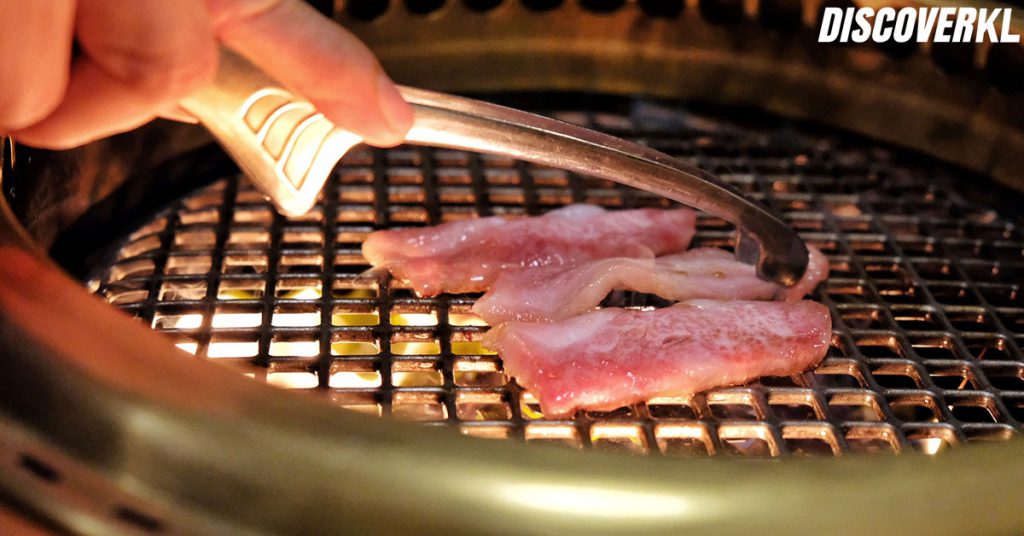 Pork belly (RM28/150 gm): We were a little underwhelmed by the pork belly, and although it tasted much better with the lemon dip provided, it was quite an ordinary experience.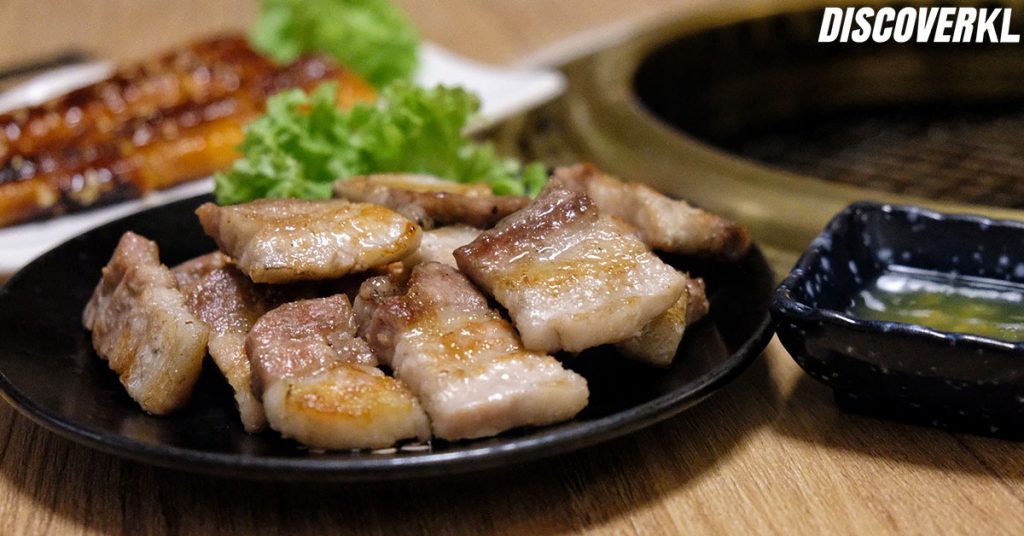 An average Korean BBQ restaurant would probably be a better choice if you want your fill of pork belly.
Chicken skin skewer (RM3): The chicken skin was quite crispy, but we felt it was a little one note. It was basically just salty, and because we took a while to get to eating it (we were very distracted by the barbeque-ing meat), unfortunately it really didn't seem to be very much to shout about. Also with the amount on the skewer, it didn't feel like it was worth RM3.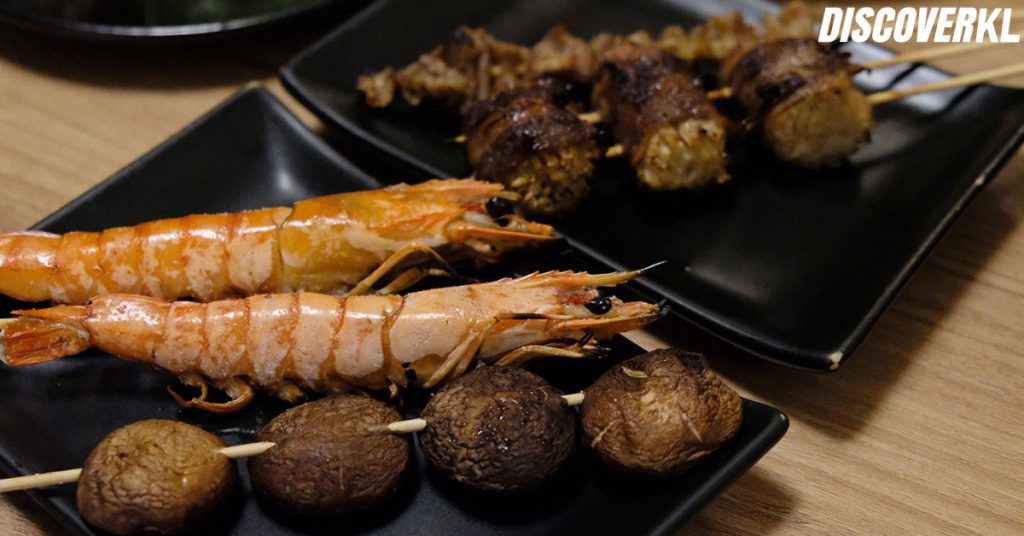 Lily mushroom and beef skewer (RM10): This was an instant favourite, the beef was tender, the mushrooms were juicy and all were well-flavoured and went together so well. This is one skewered combo we'd order again.
Shitake mushroom (RM3/skewer): They didn't look very appealing, and unfortunately, they also weren't very seasoned and we felt that they were also undercooked. We'd have liked to see more char on these (maybe we should have popped it onto the grill for some extra cooking, ahha!).
Grilled tiger prawn (RM4/skewer): The prawns were a good size, and just right in terms of the doneness. We thought that there was enough salt for seasoning, and because of the natural sweetness of the prawns, it didn't need anything else and was good eaten as is.
Unagi kabayaki (RM35): We were a bit surprised by the unagi because we didn't expect it to be so soggy. The skin was a tad underdone, making it a bit sticky and the overall experience eating it wasn't very pleasant.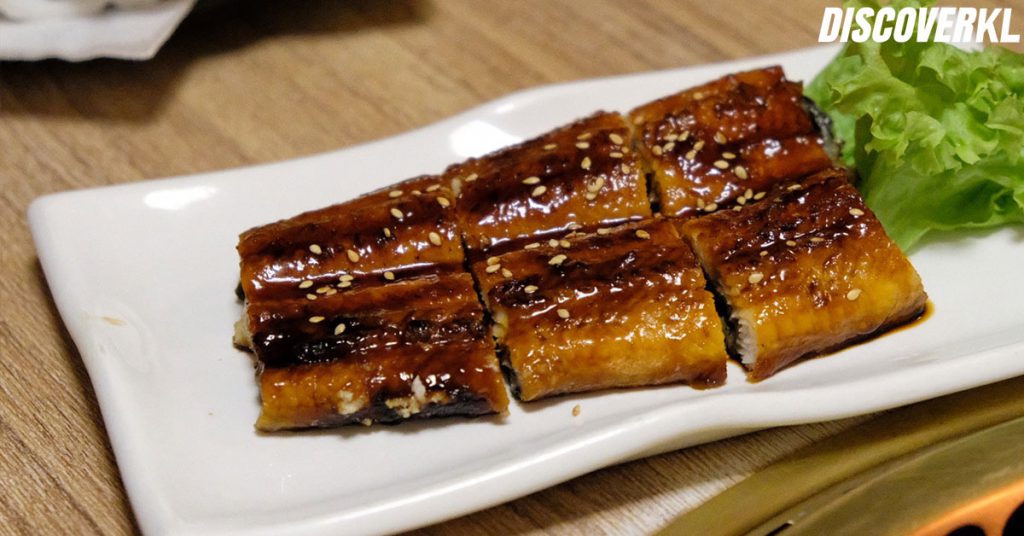 It definitely could have been on the grill longer before serving, which was a pity. The sauce itself was decent, we used it for our pork belly slices!
We would say that overall there were some hits and misses at Kiwami, but the meats were fresh and good quality.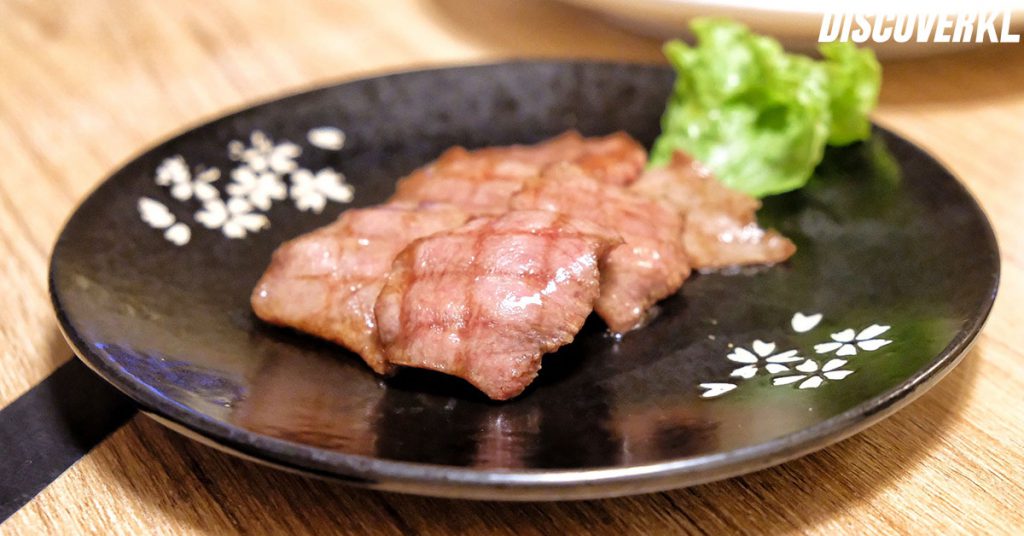 However for RM210 total for 3, it was a decent meal (we all felt super full!) but not entirely memorable. If you do visit, we feel most of their beef dishes are good but we're a little more on the fence for the rest.
Kiwami Yakiniku
Address: 5, Jalan SS18/1B 47500 Subang Jaya, Selangor, Malaysia
Phone Number: 03-5632 0988