We had a good biscoff doughnut the other day at Gula Cakery, so we were looking forward to Les Envies' version, priced at RM14 for 3 Crunch (biscoff) and 3 Chocoreos.
We love to support our local bakers, especially the small-time ones. BUT we've made a promise to give honest reviews, so here we go… Visually, the Crunch doughnuts look good, they're very photogenic in fact. However in terms of taste, overall they were a generous serving of biscoff crumbs on a rather dry doughnut, which ended up as quite unpalatable. We wished that the doughnut had a more fluffy and chewy texture to it, which would have really balanced out the biscoff crumbs more.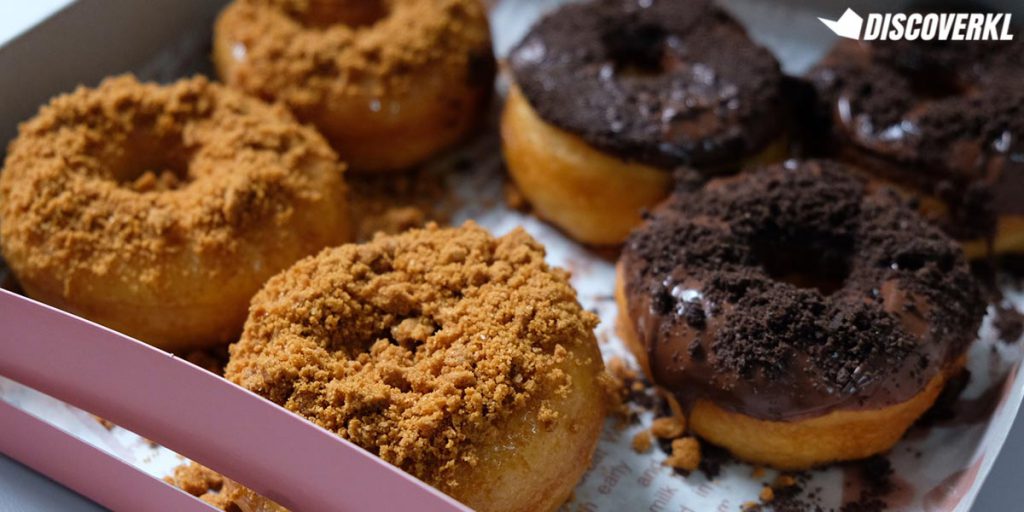 The crumbs were also falling off the doughuts everywhere as we ate, it left a very messy scene. Perhaps what would have helped is to have a thicker glaze over the doughuts, and beneath the crumbs? That may help to better keep the biscoff crumbs in place and also add more moisture to each bite.
The Chocoreos version didn't fare much better… most of us found that it was too heavy and we ended up with a rather glunky mess stuff to the roof of our mouths. Because the experience of eating it wasn't that great, unfortunately we can't really say we gave a lot of attention to the flavour. To be very fair, we have a sweet-tooth in the office who really liked the Chocoreos, because as he said, "You can't go wrong with chocolate!".
Les Envie also kindly added on to our order their new stuffed doughnuts for free, and… we weren't fans.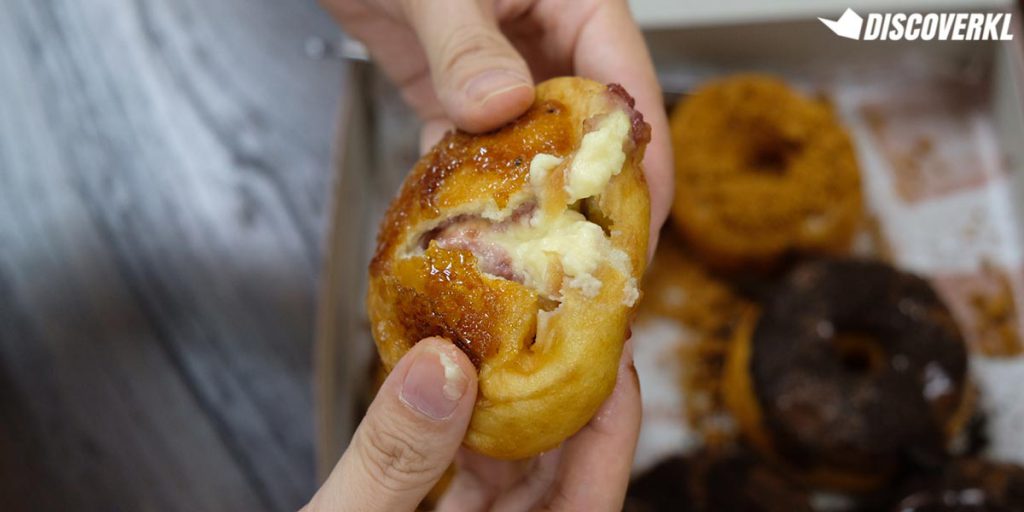 The custard versions were overpowering, the custard itself was too thick, milky and even tasted a bit off to us, as if it had almost curdled. HOWEVER again, the same guy who liked the Chocoreos earlier gave his seal of approval to the custard, so… Maybe it's just not our thing?
We do have to say though that these doughnuts are priced really cheap. RM14 for 6 doughuts! Where to find price like that?! If you want to support local bakers, go ahead and make an order, it's not pricey at all and still makes a filling tea time snack that can be shared with friends!
Les Envies
Instagram: https://www.instagram.com/en.vies/