Editor's Note: Baby Lobster Lab has since upgraded their menu to remove the egg mash from their Shrimp Rolls and Lobster Rolls—that means more lobster meat goodness in each bite! 😉
Consider Baby Lobster Lab your affordable version of Burger & Lobster, with prices that are made for the masses.
Recently, we chanced upon a pretty solid alternative to the famous burger and lobster chain.
Baby Lobster Lab uses a form of Australian baby lobster a.k.a. the crayfish/crawfish for their regular lineup of lobster rolls.
Available exclusively at pasar malams only, this lobster roll stall migrates from location to location daily.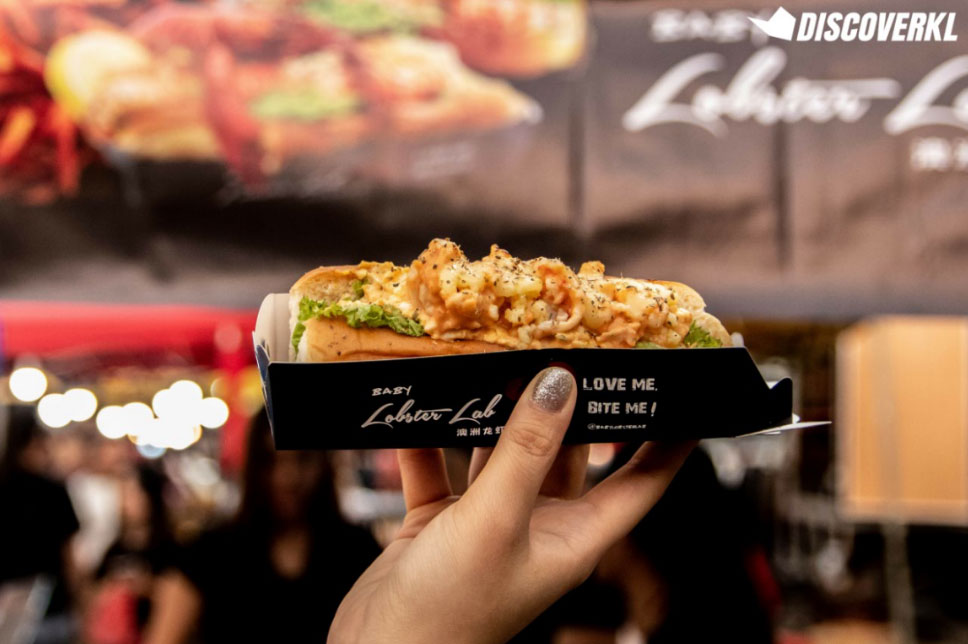 Psst, check out their exact locations at the end of this piece!
Baby Lobster Lab offers 2 different types of flavours in their regular seafood rolls category:
Shrimp Roll (RM9.90)
Lobster Roll (RM19.90)
For that extra oomph factor, opt to top off your lobster rolls with some ooey gooey cheese.
A cheese add-on is priced at RM3. However, for the next month, Baby Lobster Lab will be having a special promo that'll allow you to enjoy the cheese add-on for free, so long as you post a photo of your lobster rolls on your Instagram stories or posts.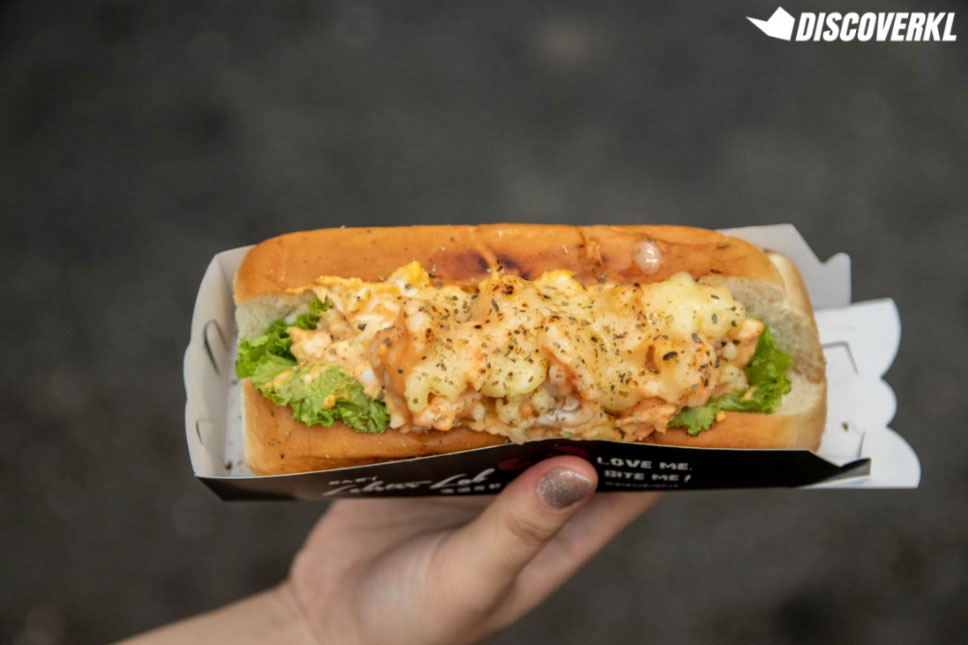 Yen of Baby Lobster Lab shared that the team is able to keep prices low due to the fact that they breed the baby lobsters themselves at their lobster pond farm in Balakong, Cheras.
By processing their own lobster meat, they are able to further control their costs.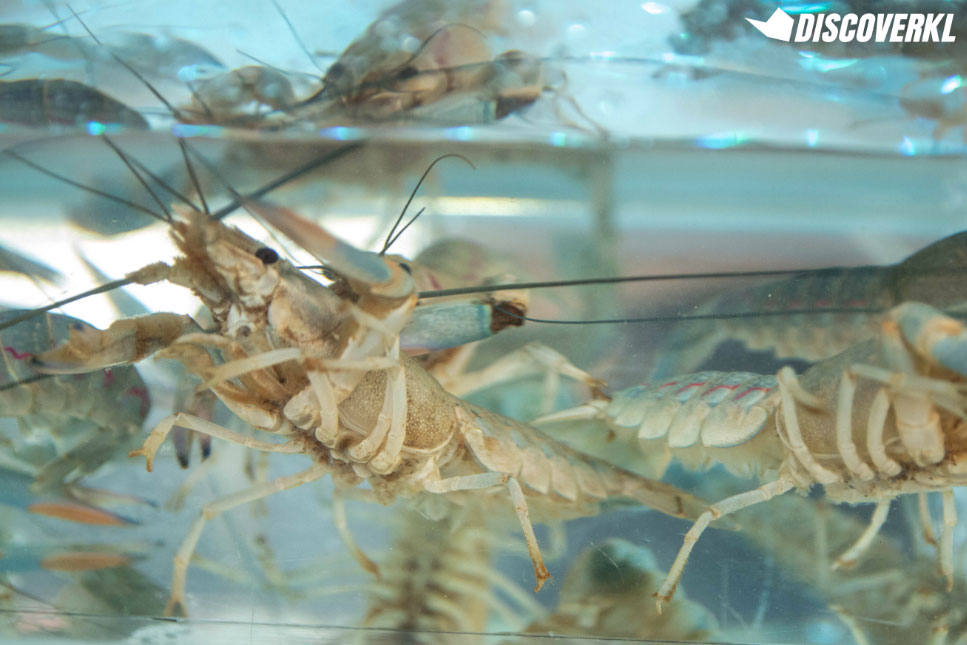 "Lobsters are a very premium ingredient that not all would be able to afford. We want to bring this premium delicacy down to a more affordable price," Yen shared.
In order to create these lobster rolls, Yen shared that once the lobsters are caught from the pond, they are then processed for their meat. To ensure freshness, all ingredients are prepared daily, including the steamed lobster meat.
The lobster meat is then mixed with a secret sauce, a mashed egg mix and is stuffed into a grilled buttered bun.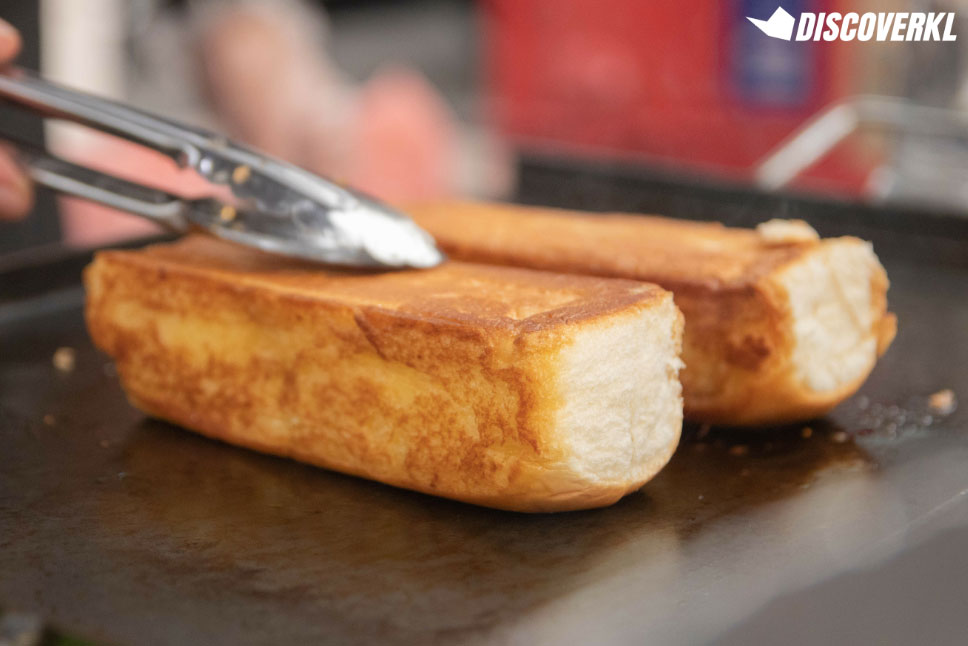 While RM9.90-RM19.90 might be pricey for a single item at a pasar malam, Yen justified that most would tend to walk around the night market and end up with a plethora of items which would roughly come up to that amount (or more) anyway.
What they aim to offer is satisfaction with a single item.
We found the Australian Lobster Rolls to have a pleasant buttery taste, courtesy of the nicely-toasted buns.
The lobster meat itself was soft and the layer of cheese on top really made all the difference, making it all the more indulgent.
The lobster roll flavour is akin to a Hawaiian pizza, sans pineapple chunks.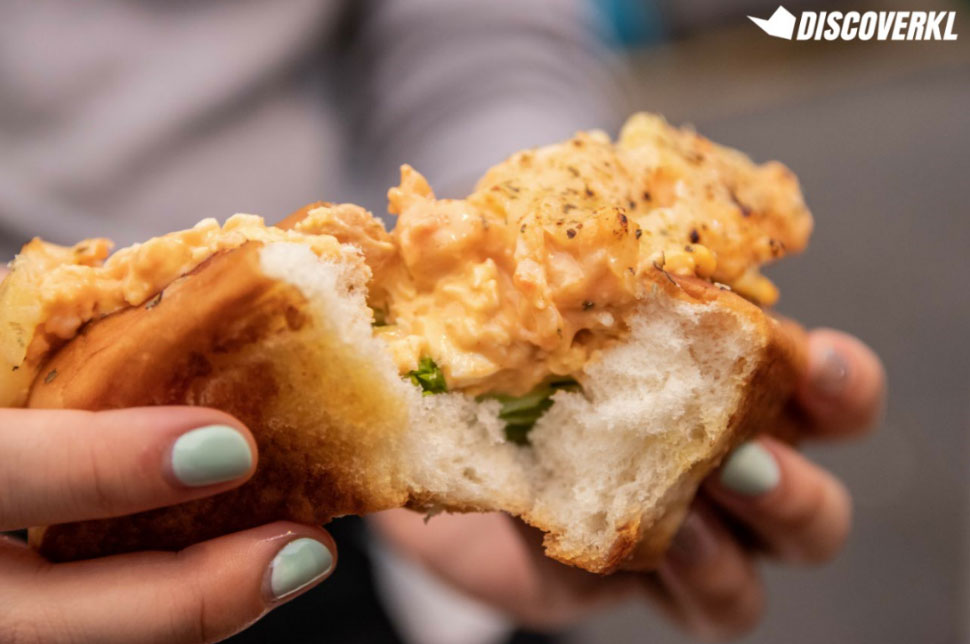 We did find the roll to have a strong egg flavour (perfect for us as we enjoyed the taste). However, this also meant that the lobster flavour did not stand out quite as much.
Yen noted that as the baby lobsters are bred in a pond, they do not have the signature fresh seawater taste that Canadian lobsters do.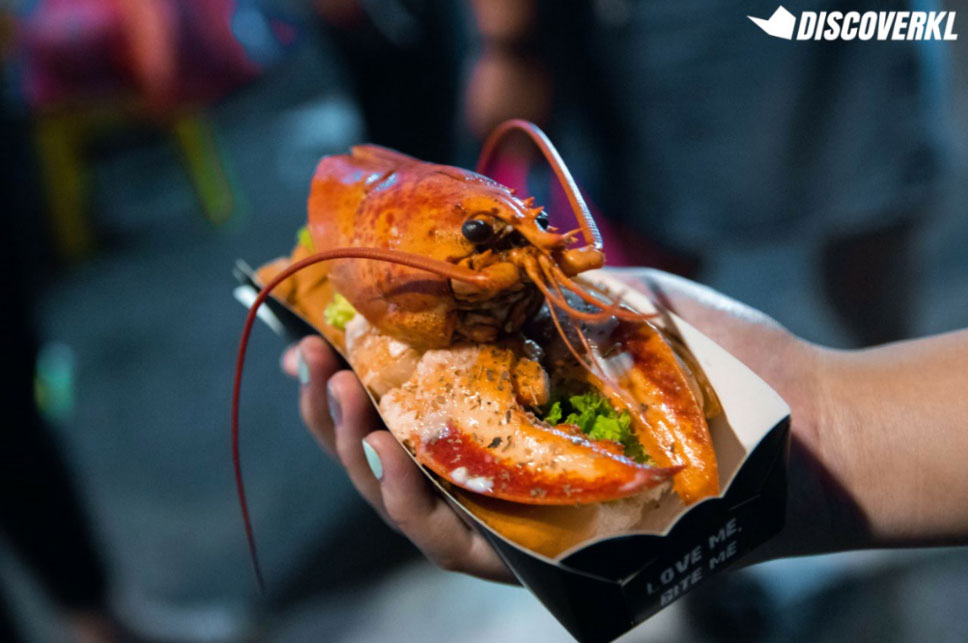 However, if you're up for a distinct lobster taste, she would recommend trying their newly-launched Canadian Lobster Roll, priced at RM79.90.
And yes, this is the same form of lobster used in Burger & Lobster's lobster rolls!
Newly launched on the night we paid Baby Lobster Lab's stall a visit in SS2, we could already tell how the dish (which is a part of the brand's premium category) sparked curiosity among passersby, mostly from the younger crowd.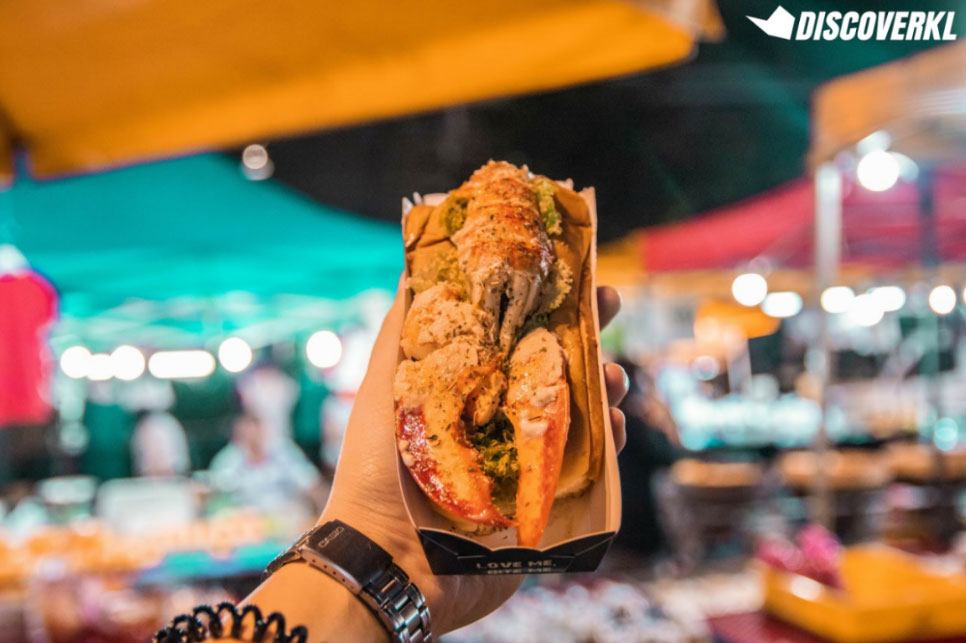 With most whipping out their phone to 'gram the preparation of the dish, Baby Lobster Lab made sure that they put on a good show.
The live prep of the Canadian Lobster Roll only took the team 2-3 minutes but it was interesting to watch the process of removing the lobster shell firsthand.
The resulting Canadian Lobster Roll looks pretty majestic as it's topped off with the lobster head shell itself!
As promised, the Canadian Lobster Roll had a pleasant savoury seawater taste and the meat is nice and tender. We also enjoyed how the sauces are mildly-flavoured and barely present in the taste profile of the dish. That way, you'll get to enjoy the unadulterated flavours of the lobster itself.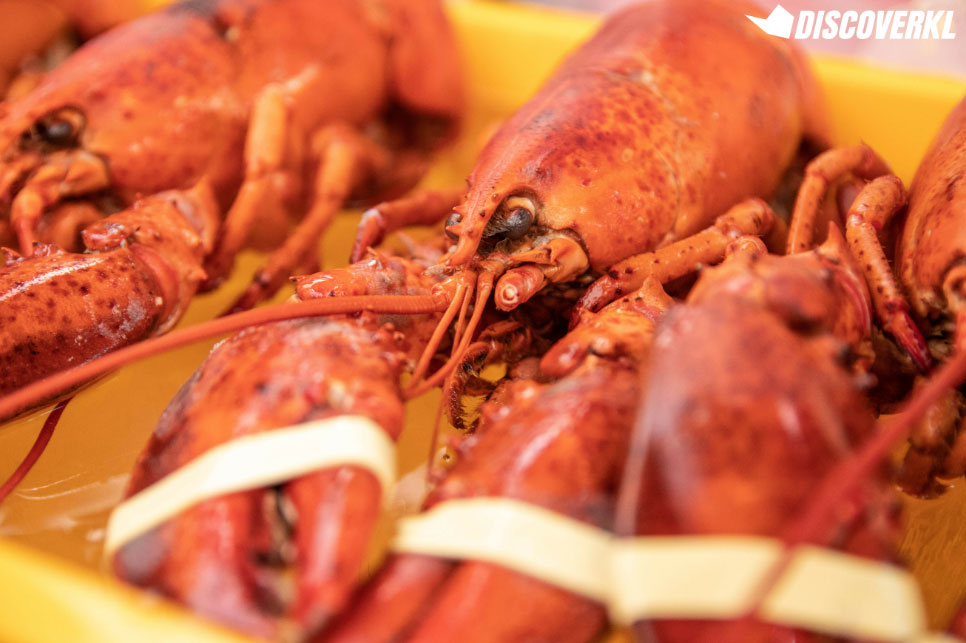 Depending on your budget and preference, Baby Lobster Lab offers different types of seafood rolls for you to choose from.
They are a refreshing alternative from the lobster roll experience which almost always tends to be in a fine dining/restaurant setting.
And their most premium offering is also priced lower than their competitor.
Price aside, it's more of the experience of having something so indulgent in a pasar malam which is definitely a more chilled, hair-in-a-bun, dressed-in-"house"-clothes kind of setting.
To have a premium lobster roll one minute, and then stroll down the pasar malam for some lok lok and satay sticks the next—it was an interesting experience no doubt.
And that is among what sets this humble lobster roll stall apart from the rest.
If you're keen to give Baby Lobster Lab's lobster rolls a go, pay them a visit at any one of their daily locations.
Check out the details below for more information:
Baby Lobster Lab
Hours: 6.30pm-10pm, daily (check out their Instagram page for updates on their daily whereabouts)
Address:
Monday nights: SS2 Pasar Malam
Tuesday nights: Sri Petaling Pasar Malam
Wednesday nights: Taman Connaught Pasar Malam
Thursdays nights: Taman OUG Pasar Malam
Friday nights: Closed
Saturday nights: Taman Midah Pasar Malam
Sunday nights: Kepong Pasar Malam
Website: Baby Lobster Lab