We'll be honest. When we first walked into Duchess Cafe in Cheras, we were shook.

The walls were bare. The space was plain. More importantly, it looked nothing like it did on Instagram—lush sofa seating, wall chandeliers and beautifully lit with warm light.

We walked up to the counter to introduce ourselves and were greeted by earnest staff. A "soft launch" menu was handed to us, much to our surprise. Turns out, The Duchess Cafe has been going through a major update.

They explained that they were once known for their weekend parties and for being an event space. But with a change in management, they've been undergoing renovation for the past two months and has recently re-opened for a soft launch.

The Duchess Cafe has shifted from their Tiffany blue aesthetic to a minimalist white marble aesthetic. Catering to a different audience, they will also be shifting their focus from parties to their food, with a full menu available soon.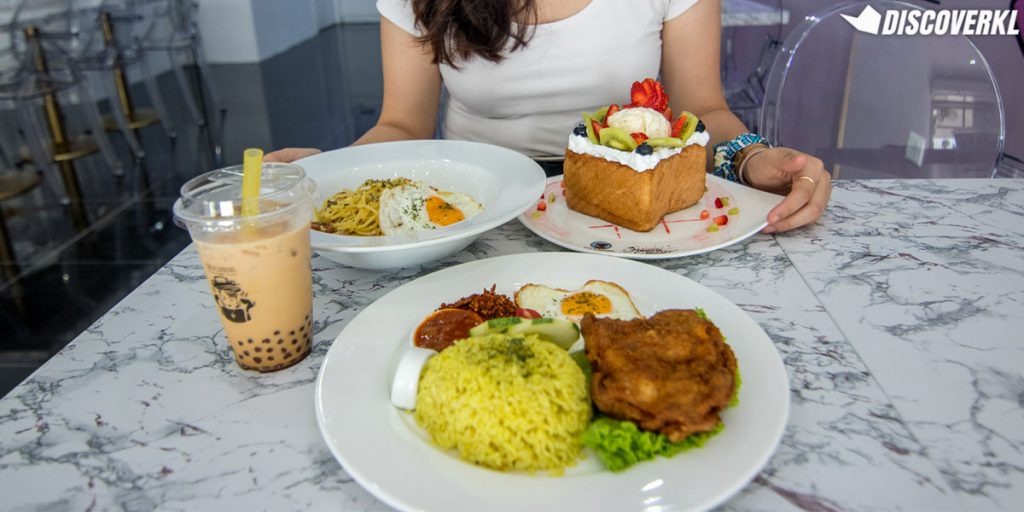 We had their Spaghetti Carbonara with Smoked Duck, Nasi Duchess with Fried Chicken Chop, Duchess Milk Tea and Honey Fruit Toast. Their menu is pork and lard-free.
1. Spaghetti Carbonara with Smoked Duck (RM16.90)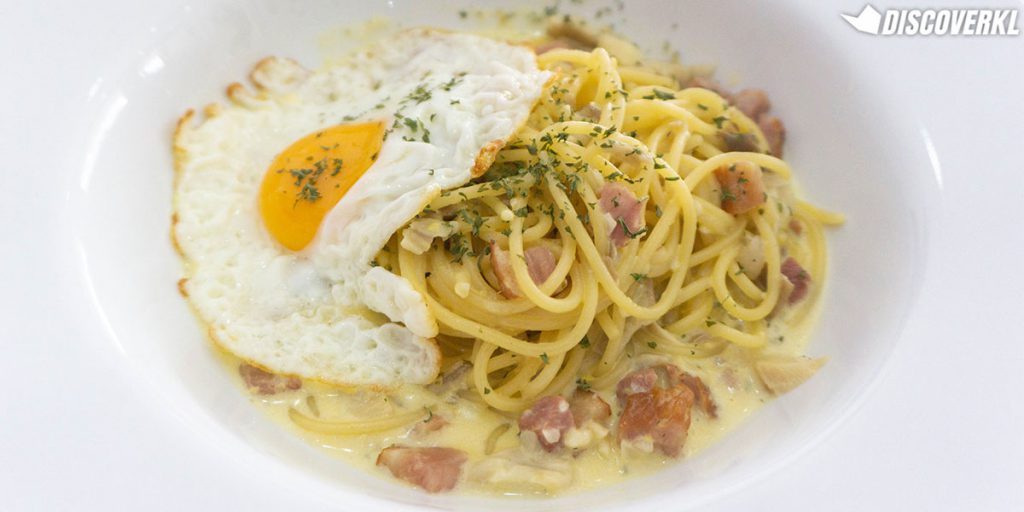 The pasta was a little undercooked, making it tougher to chew. However, although the pasta wasn't swimming in carbonara sauce, it was lightly coated with a creamy, egg yolk flavour.
And the addition of a sunny side up gave an appreciated boost of creaminess to the sauce. Plus, we really liked the bits of smoked duck sprinkled on the dish. It added a depth of robust smokiness to the dish.

On a personal note, I would return for this dish but request for my noodles to be cooked a little longer.
2. Nasi Duchess with Fried Chicken Chop (RM15.90)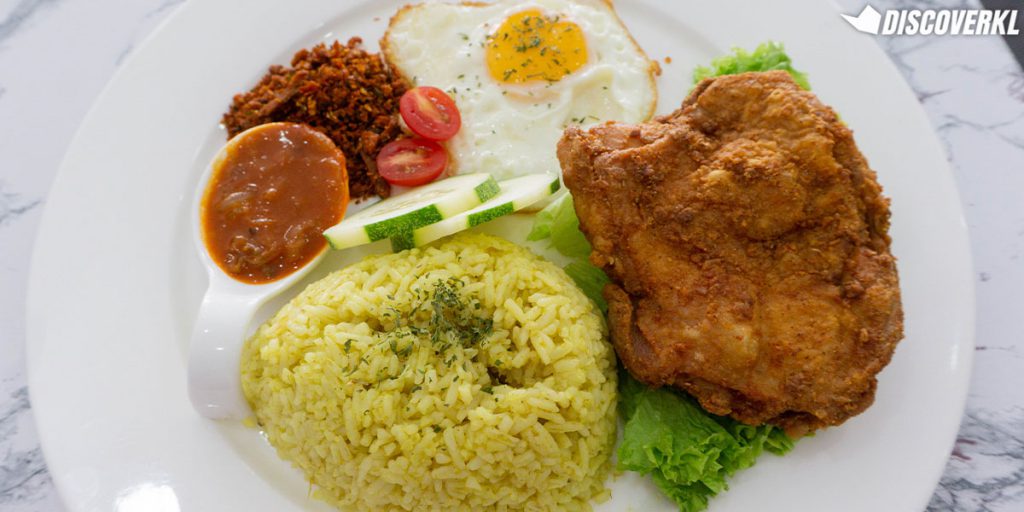 Priced at RM7.90 for a plate of rice, sunny side up, sambal, fried peanuts and anchovy sauce, it wasn't very outstanding for us.
However, an addition of fried chicken chop for RM8 made a whole lot of difference.
The spiced fragrance of the rice goes well with the well-seasoned fried chicken. If you enjoy a little more fire to your food, have it with their slightly sweet sambal and dried chilli fried with anchovies.
3. Duchess Milk Tea (RM8.90)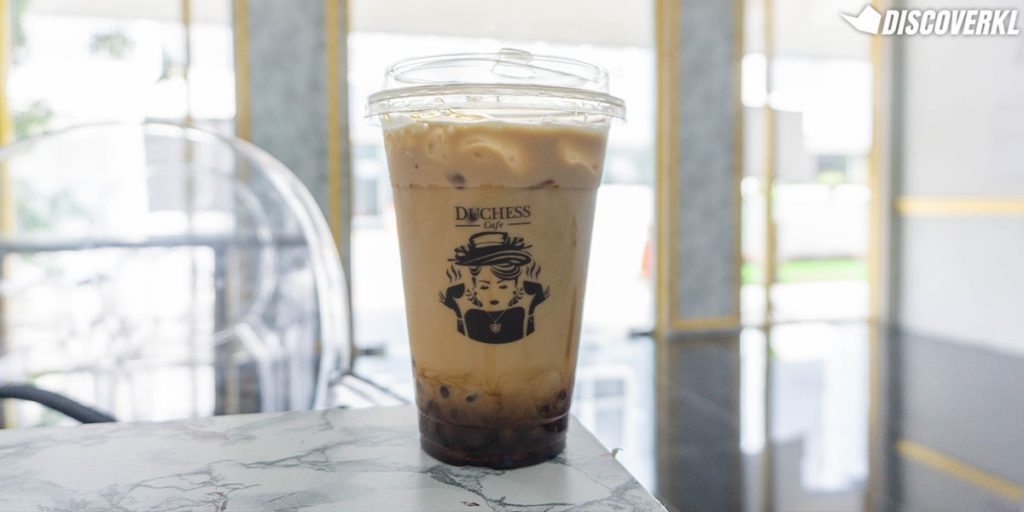 In conjunction with their soft launch, they are offering a promotional set meal. Patrons will get to enjoy a cup of Duchess Milk Tea with a purchase of pasta or rice dishes. Tasting along the likes of Tealive with softer pearls, it was enjoyable to sip on while waiting for our food.
4. Honey Fruit Toast (RM22.90)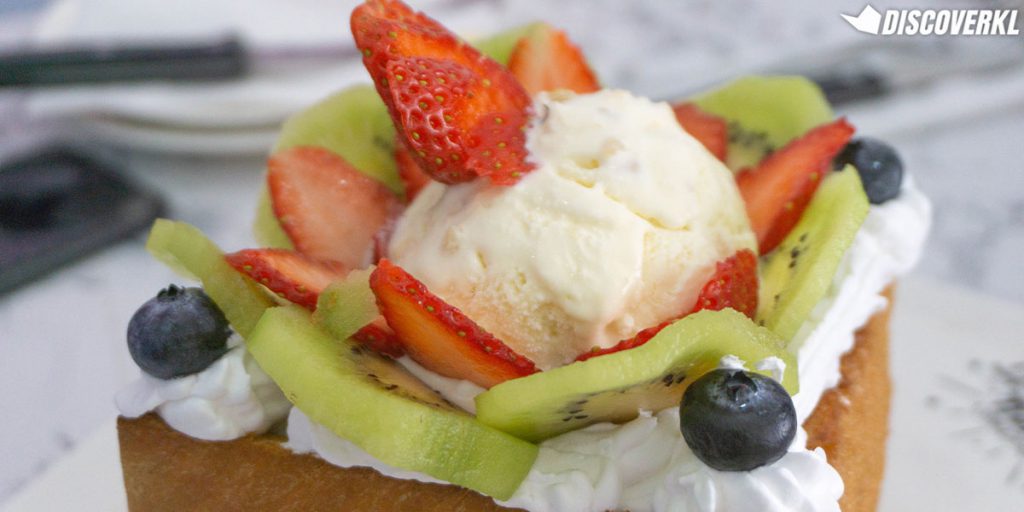 A generous serving of Haagen Dazs Macadamia Nut ice cream with kiwis, blueberries, and strawberries on a toast ended our meal at Duchess Cafe. We liked how the tartness of the fruits went really well with the ice cream.
Beneath all the toppings are your standard deep fried slices of bread. Personally, the bread was a little too greasy for my liking but the fruits added an appreciated refreshing break.

-//-

Duchess Cafe may feel like a work in progress with their bare walls and limited menu. But considering how we went during their soft launch, we would expect more from this space in about 1-2 months.
We'd recommend giving this cafe some time to regain their aesthetic foothold with a more elaborate menu in the near future.

Duchess Cafe
Hours: Tuesdays-Sundays: 12.30pm-12am (Closed on Mondays)
Address: 9, Jalan C180/2, 43200 Batu 9 Cheras, Selangor
Website: Duchess Cafe
Tel:03-9081 6668