Regardless of whether you're feeling a little broke or not, free dates every once in a while should be a thing. With a plethora of fun things to do in KL, your free date should not just consist of window shopping at a mall which has free parking.
Here are 8 other fun activities—both indoor and outdoors—that you can enjoy with your partner.
1. Chill at KLCC Park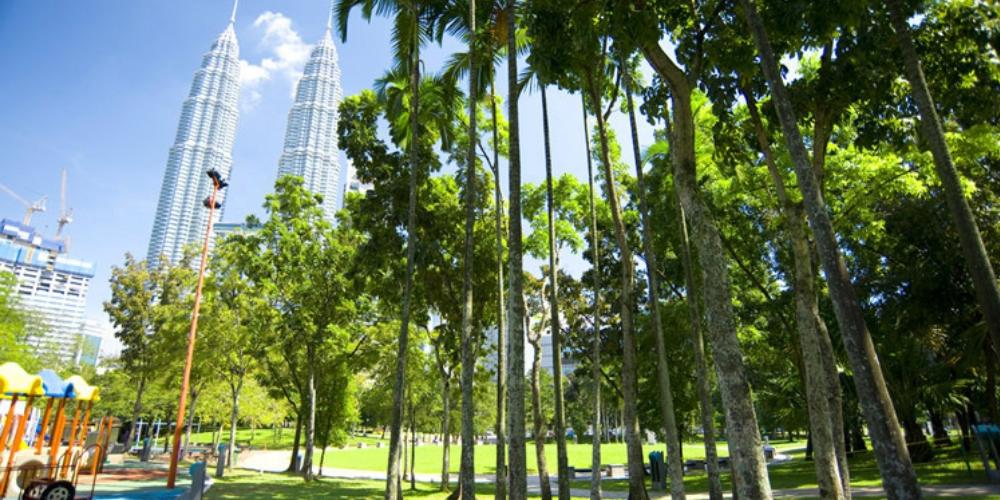 Sure, there are plenty of parks in Klang Valley but the KLCC Park is arguably one of the more popular parks, predominantly due to its location. Prepare a picnic lunch and just chill under the shady trees with your partner. And when you're done with your picnic, head over to any of the nearby malls for some window shopping + free air conditioning. 😛 Just be sure to clean up after yourself when you're done with your meal.
2. Climb up Batu Caves together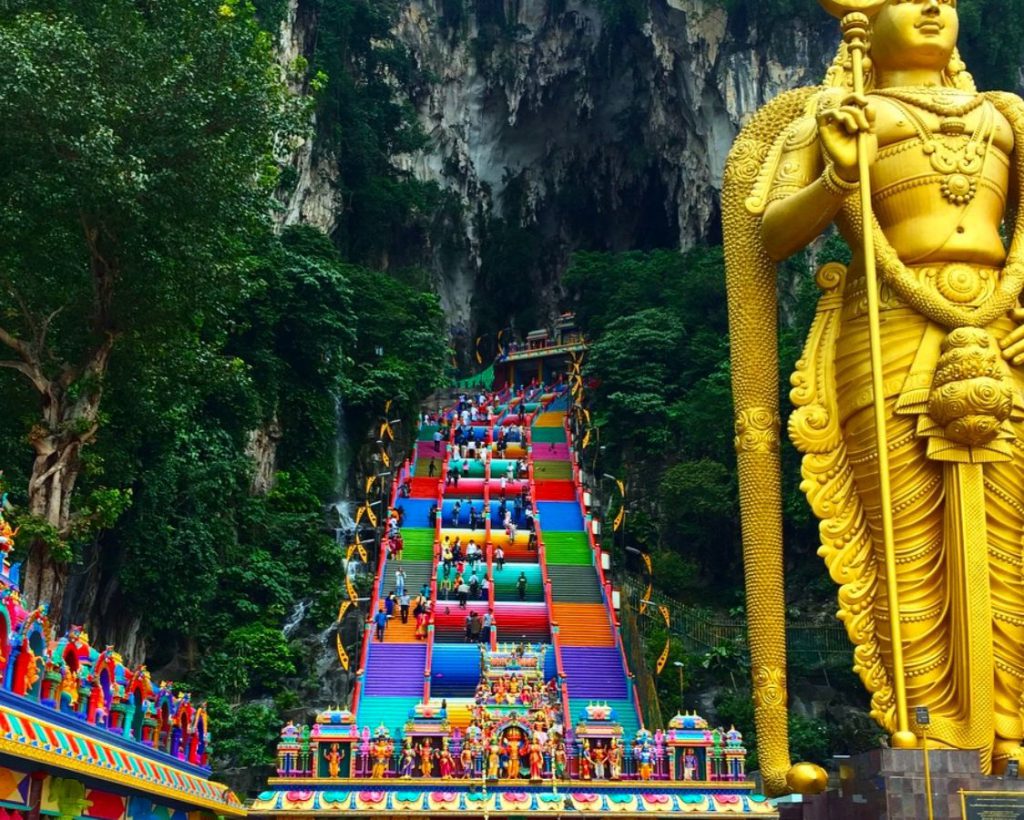 If you've yet to visit Batu Caves since it underwent its major transformation, your next date with bae should be reason enough to pay the place a visit. The 272 rainbow steps-transformation was spearheaded by Sri Maha Mariamman Temple Dhevasthanam trustee Datuk Sivakumar Nadarajah and reportedly took only 3 days to complete! Batu Caves is one of Selangor's most iconic spots and definitely worth a visit at least once.
3. Go on a KL walking tour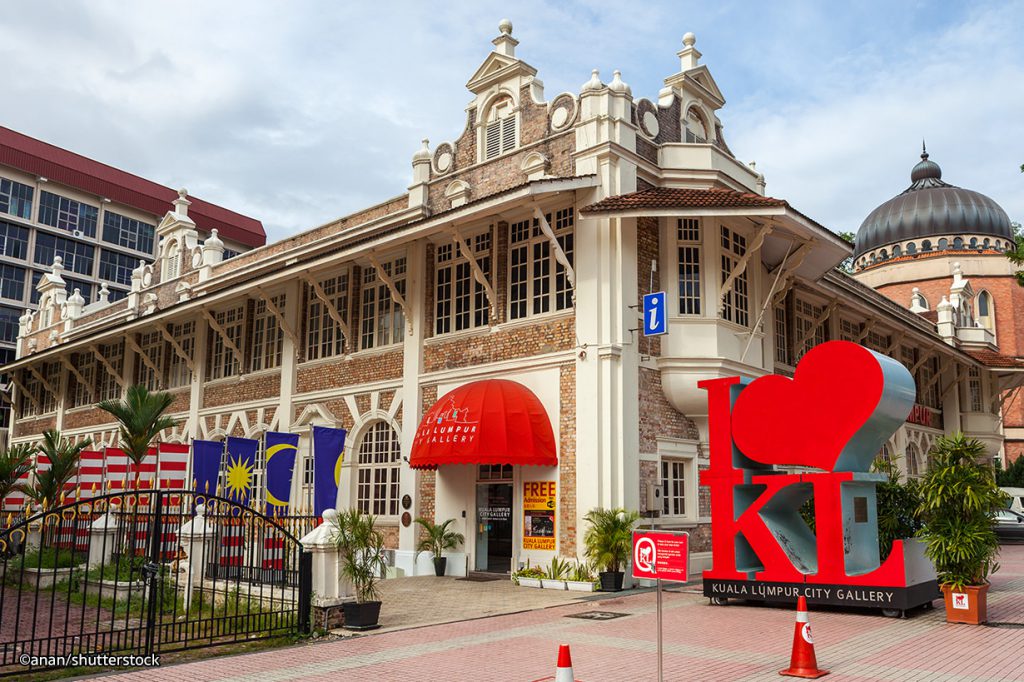 Walking tours are a win-win situation. You'll get to shed some calories while learning a little more about the history of KL. There are plenty of different walking tours that you can join but one we would recommend is the heritage walk organised by the Kuala Lumpur City Hall. The starting point of the tour is at the Kuala Lumpur City Gallery and it involves walking around the vicinity of Dataran Merdeka. There are 11 historical site stops in total and you can ask the guide questions along the way. The walk lasts for 2.5 hours and is held every Monday, Wednesday and Saturday, from 9am-11.30am.
4. Hike up a hill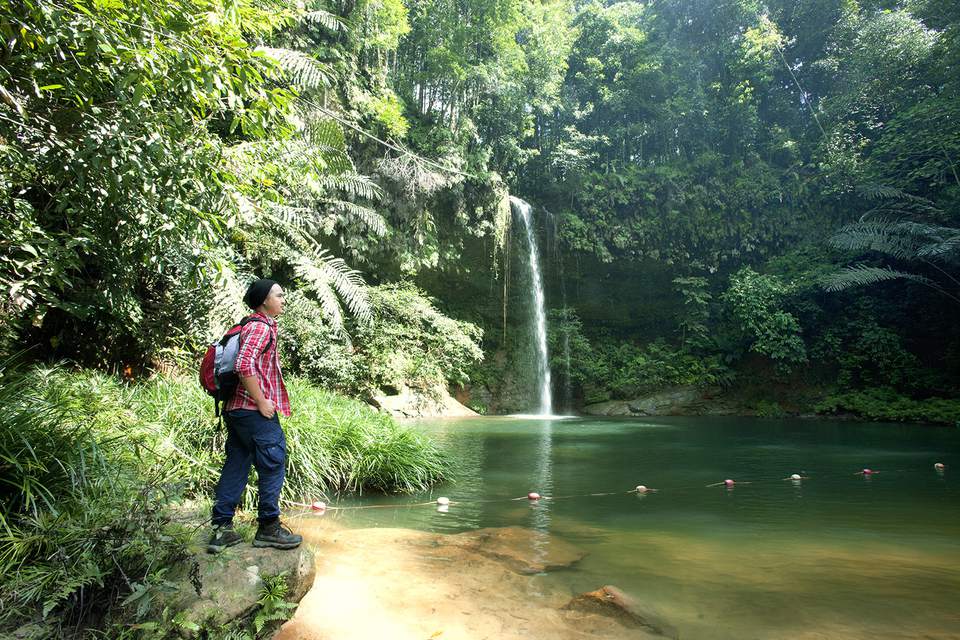 The best way to enjoy nature is arguably through a hike up a hill. Not only do you get to be up close and personal with the natural surroundings, you'll also get to enjoy a waterfall at the end of your journey. If you're in the beginner level, try out Bukit Gasing, Hutan Simpan Ayer Hitam, Broga Hill, Denai Tiga Puteri and Jugra Hill. Meanwhile, intermediate level hikers can advance to Saga Hill, Bukit Tabur and Bukit Kutu. Finally, if you're an expert hiker, you can go for Gunung Nuang and Gunung Semangkok.
Click here to discover more hikes in Klang Valley and here for some of the best waterfalls to visit in Selangor.
5. Visit the National Art Gallery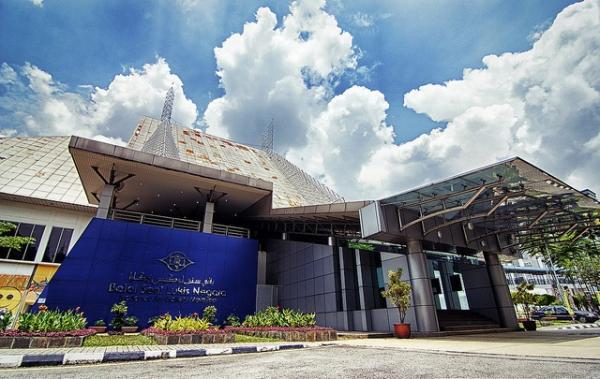 There are numerous free museums in KL like the Ilham Gallery and the Galeri Petronas and while both are worth visiting (particularly the Ilham Gallery if you're into the local art scene), you should make it a point to visit the National Art Gallery at least once. In here you will find all things theatre. After all, it's an art gallery and public art museum.
Fun fact: The museum has been around since 1958—that's more than 6 decades!
6. Plant a tree with Free Tree Society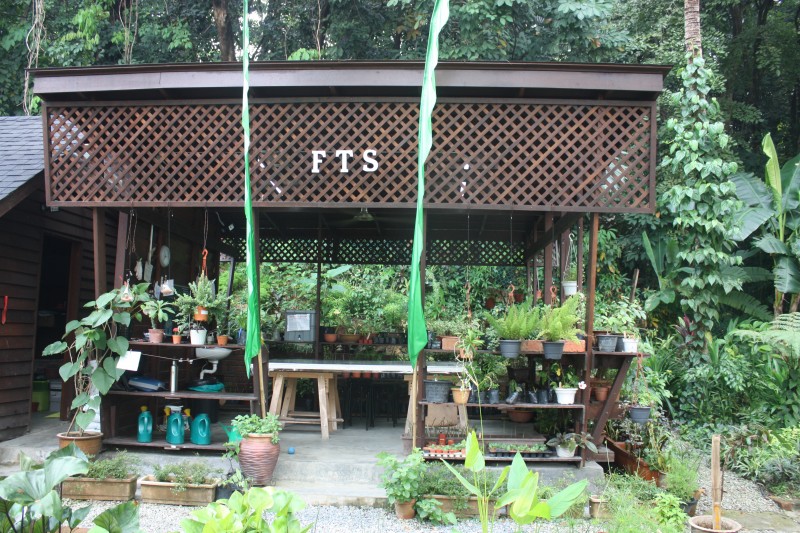 The Free Tree Society concept is a pretty cool one: the team takes seeds, sprout them, look after the seedlings and then give the plants away during environmental holidays. Free Tree Society is constantly looking for volunteer gardeners to help care for the plants and grow them. If this is something up your alley, you will have a chance to be involved in activities like composting, propagating, nursery management and landscaping. There will be guides to walk you through the entire process. The session lasts anywhere between 2-4 hours and all gardening tools will be provided. Just be sure to come dressed in closed shoes and bring along a hat. Volunteer sessions are on Tuesdays, from 9.30am-11.30am and Saturdays, from 9am-12pm.
7. Read a book at the National Library of M'sia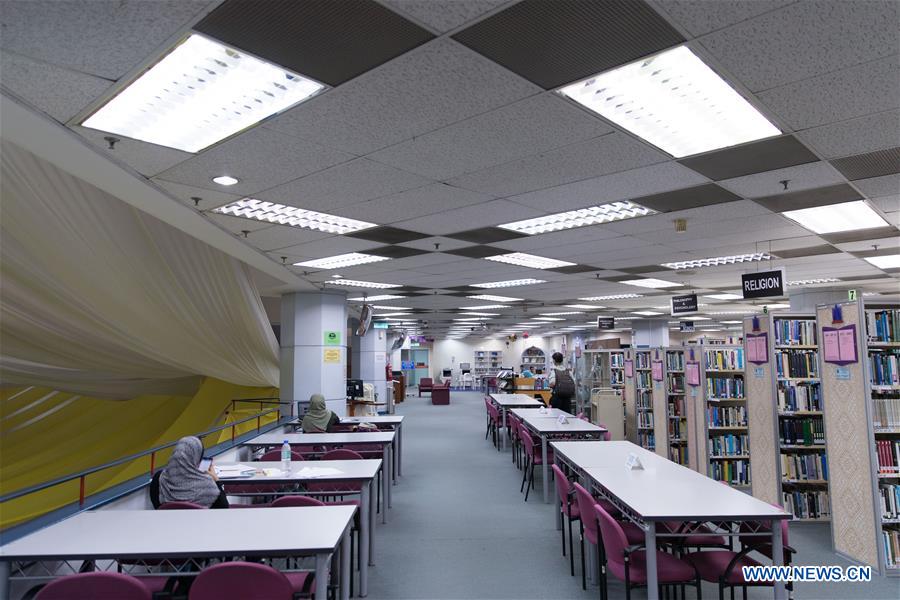 The National Library of Malaysia (also known as the the PNM) is one of the older libraries in Malaysia (it's 53 years old!). Of course, considering how it's more than 5 decades old, the library also frankly doesn't look very modern. However, it makes up for that by housing 4.78 million items in total, including 4.52 million printed materials. That being said, you're bound to find a book that you like. Besides burying your head in books, you can also attend activities like parenting talks and book fairs.
8. Alternatively, exchange books at the KL Book Exchange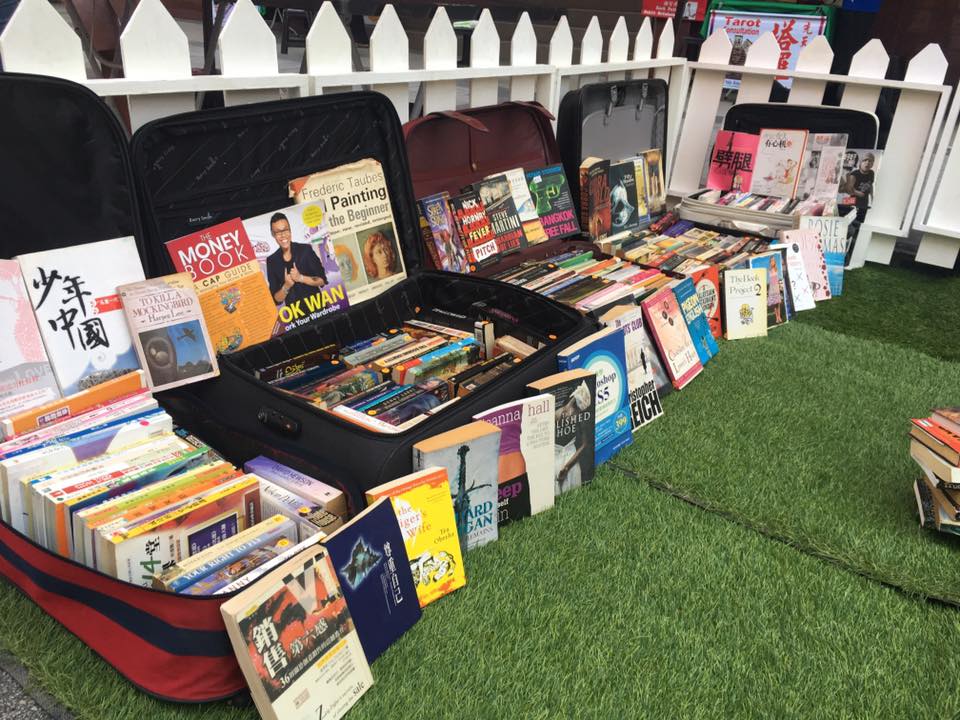 Go book "shopping" at the KL Book Exchange—just remember to bring along a book to exchange. Bookworms would feel the thrill of being able to pick any book that they fancy and not have to pay a single cent for it. KL Book Exchange is one of the more popular book exchange programs out there and they organise regular sessions at random locations in town. Be sure to follow them on Facebook to catch them at their next session. Alternatively, you can borrow books from Books On The Move Malaysia (BOTM) and return them once you're done. Again, there is no fixed location for Books On The Move Malaysia (as its name suggests), so follow them on Instagram to be in the loop on their next location. Some of BOTM's past locations were the KL Sentral station and the Pasar Seni station.
Feature Image Credit: BloomThis