Chez Gaston is a well-hidden spot located along a row of shoplots—doesn't help that it's located at the corner of a quiet neighbourhood in KL.
Tip: It's actually located right beside an apartment building and there's ample metered parking lots along the street as well.
The new French restaurant has a pretty chilled ambiance, complete with romantic dim lighting and it also has the advantage of being located in the heart of Bangsar.
In fact, it's not too far off from the famous Telawi area.
The DiscoverKL team recently had the opportunity to sample some of the restaurant's dishes, as recommended by our host for the evening, Jihane.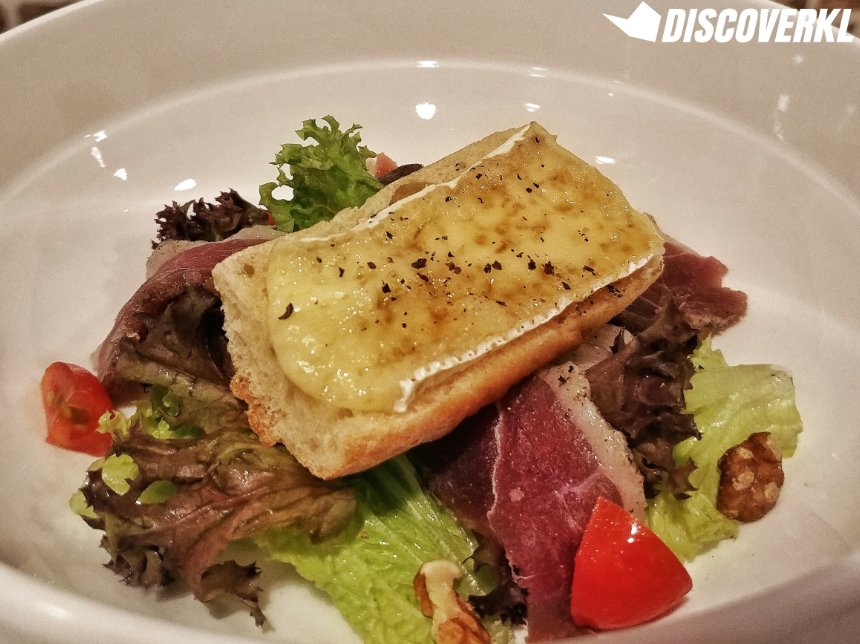 The Smoked Duck and Brie Salad (RM19 for S/RM28 for L) would likely not be your first choice at a French restaurant but we liked how it was simple enough that you can't go wrong with it. And it also makes for a good starter.
The paper thin slices of smoked duck were velvety and peppery but not too rich; slightly chewy, but we liked how it contrasted against the crunchy texture of the fresh greens.
As for the baguette, it was a little too tough for our liking. Perhaps it's due to the fact that we're so used to Malaysian-made breads and buns with its lighter, airy texture. Still, a pretty good brie-topped baguette.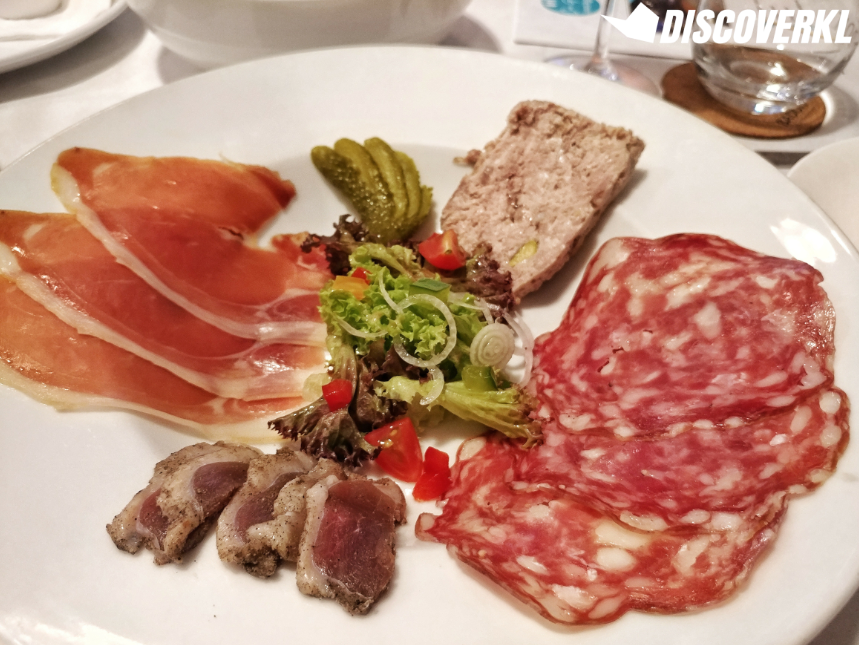 The Small Mix Platter (RM41) consisted of parma cured ham, saucisson, country style paté, chicken paté, smoked duck breast, salad, gherkin and caramelised onions.
Admittedly, I wasn't too clued in on half of the platter's content but they made for a great wine accompaniment nonetheless—we had the Sparkling Rosé, as recommended by Jihane.
With the restaurant being known for its meats, we were eager to try them out.
The parma cured ham was light and savoury while the saucisson was lightly seasoned.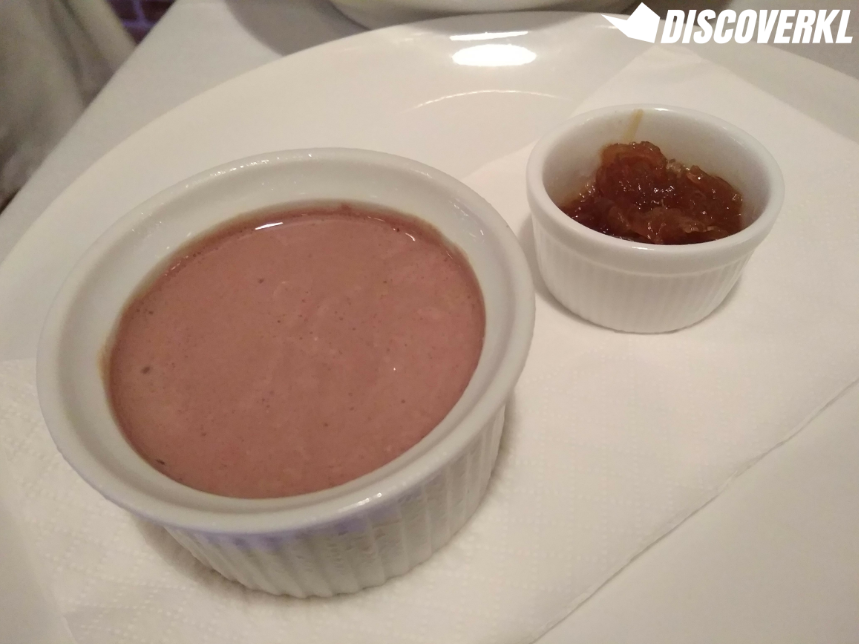 The country style paté was definitely an acquired taste as it had a strong aftertaste that lingered.
It's my first paté and I personally found it to be far too rich for my liking. Justin picked up a rich, cheesy note but it was pretty faint for me. Sarah, on the other hand, enjoyed the paté thoroughly and we offered it to her gladly. It's definitely a matter of personal preference.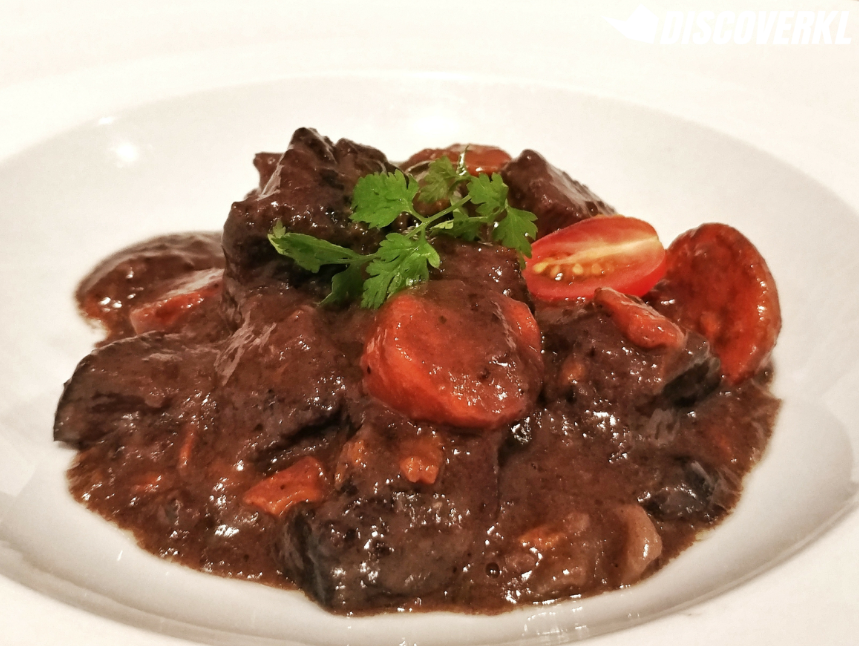 We had the Beef Bourguignon (RM48) next.
It's a slow-cooked beef cheek which has been cooked in thick red wine sauce for 8 hours. The resulting texture is marshmallow-like.
Our only gripe would be how the thick black pepper sauce was a little too pungent and masked the actual taste of the beef. We would imagine the beef's flavours to shine better without too thick of a sauce.
But that's not necessarily a bad thing, as those who enjoy their meals with a peppery kick would happily devour this.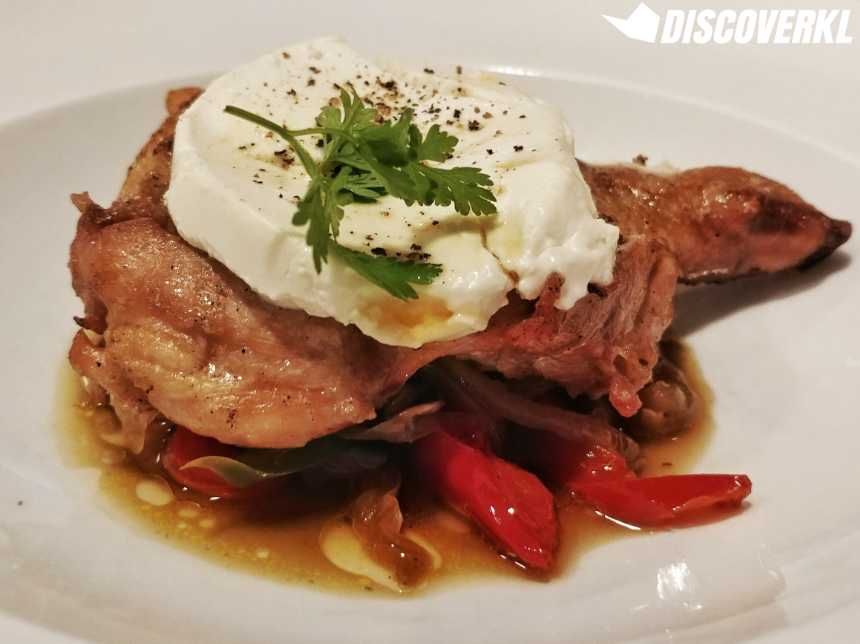 The Grilled Chicken Chop (RM32) rests on a bed of slow-cooked capsicum and it's topped with melted goats' cheese and honey.
The meat is tender and it's a pretty hearty portion too.
As for the goats' cheese, it's definitely the first time we've seen such a unique pairing. Where we're so used to Italian cheeses like mozzarella and parmesan topping our protein, it's refreshing to see how the French does it.
It definitely brings the well-loved classic to the next level.
Again, the goats' cheese is an acquired and exquisite taste that not many can appreciate, especially in larger quantities like the one that this dish generously comes with. But lovers of goats' cheese would be in for such a treat.
The dish is served with a side of baked potatoes and cauliflowers. Sarah found the baked potatoes to be "freaking good" and "very buttery". The cauliflowers were also cooked to a texture that is perhaps even palatable for young children.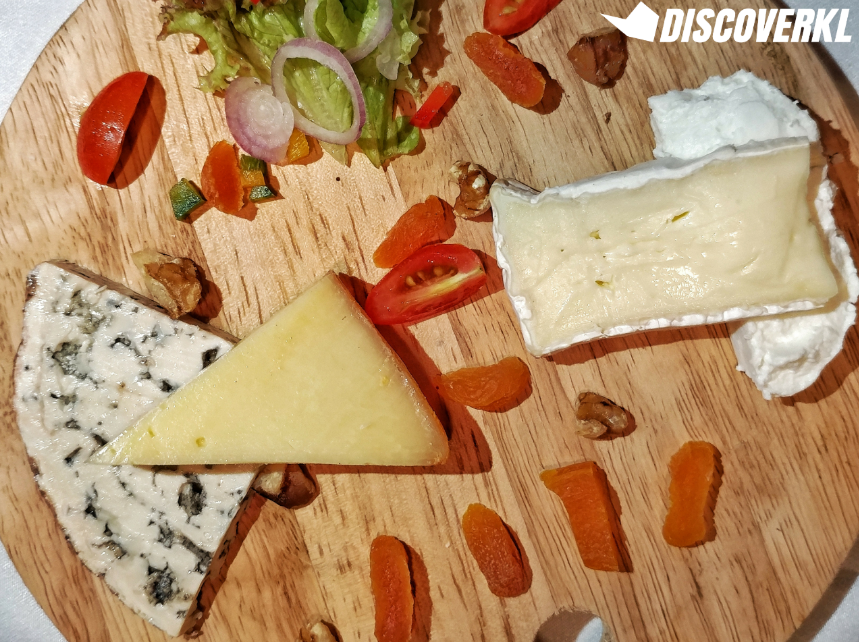 The Cheese Platter (RM38) consisted of 4 types of cheese, specially chosen by the chef.
We each took turns sampling the cheeses from the platter—there was the raclette, blue, goat and brie.
It was a whole new level to us and frankly, was not our cup of tea—especially not in the generous amounts served to us.
We even shared this with Jihane and she added that the blue cheese that we had was indeed strong.
Still, true cheese connoisseurs would love the rich, unadulterated flavours of the cheeses and just the sheer experience of being able to sample so many different cheeses at one go.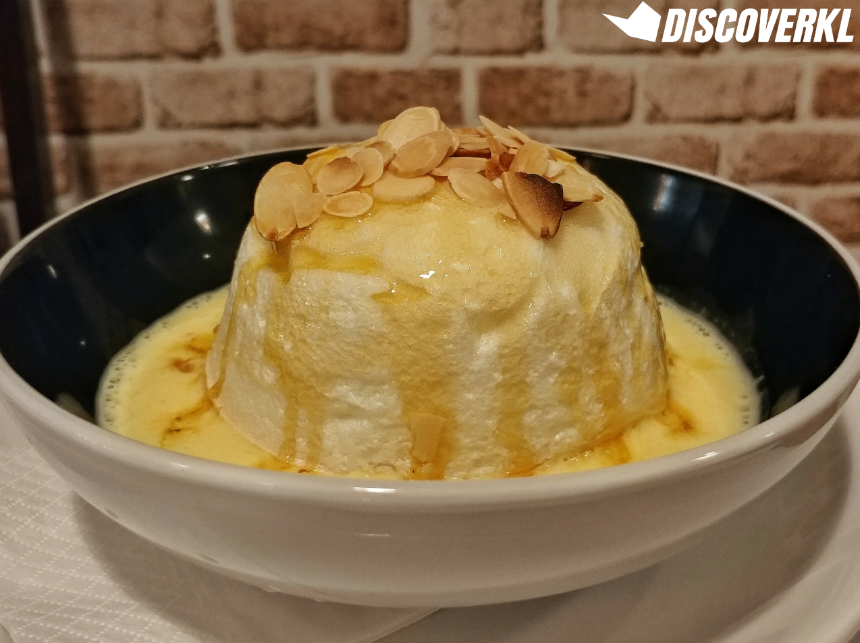 We ended our meal with the Floating Island (RM11), which is a soft meringue with caramel, vanilla custard and almond flakes.
The meringue was cloud-like and paired with the smokey, crunchy almond flakes, was absolutely divine. The caramel sauce it was served with is light and custard-like.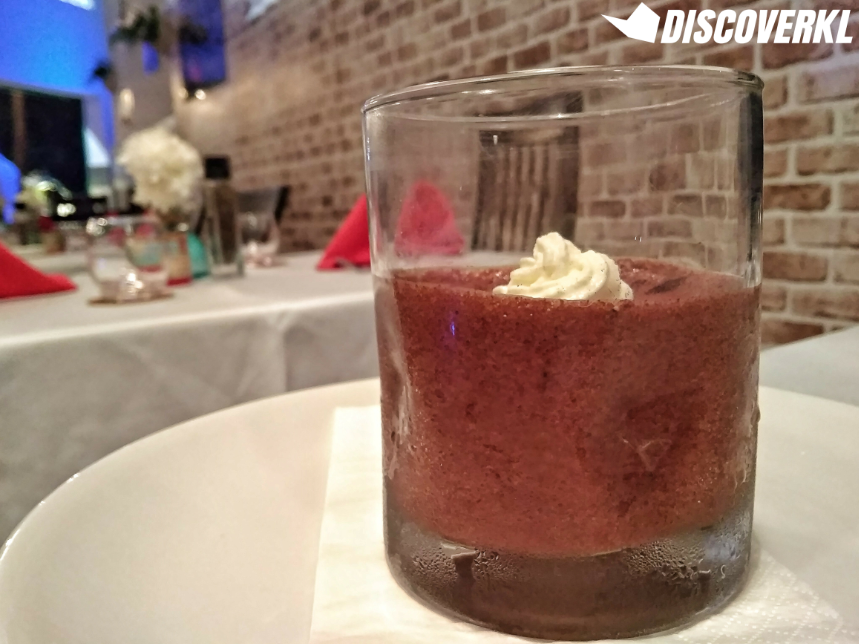 We also had the Chocolate Mousse (RM12).
The mousse could've had more texture in order to contrast the velvety dessert. A crumbly base would be ideal in our books.
Although it is a dark chocolate dessert, it's definitely made to please the sweet tooths out there as the bitter flavour is fairly mild. The serving size is also just right, considering how mousse tends to be extremely rich.
All in all, our experience at Chez Gaston had some hits and slight misses, but none of it by any fault of the restaurants'. Perhaps, as Malaysians, we are just more accustomed to certain flavour profiles and it's without a doubt that the French enjoy richer and far more intense flavours that some locals might not be particularly used to.
We would imagine well-traveled KL-ites or French expats to better appreciate what Chez Gaston has to offer. If you're a fan of French cheeses and wine and meat pairings, this restaurant should hit the spot.

Chez Gaston
Address: 12 Jalan Bangsar Utama 9, Kuala Lumpur
Website: Chez Gaston
Tel: 011-3993 0036