Admittedly, it was difficult to locate Aoki Matcha but that was a blunder on our end.
While we parked at the One City mall, the Japanese café is actually located at One Space, which is a 5-minute walk from the mall.
As we walked through the alleys trying to find our way, we found that using Google Maps while on foot did not help us much at all either.
Tip: Park at One Space to save yourself the hassle of getting lost (like we unfortunately did). The café is situated at the grand entrance of One Space.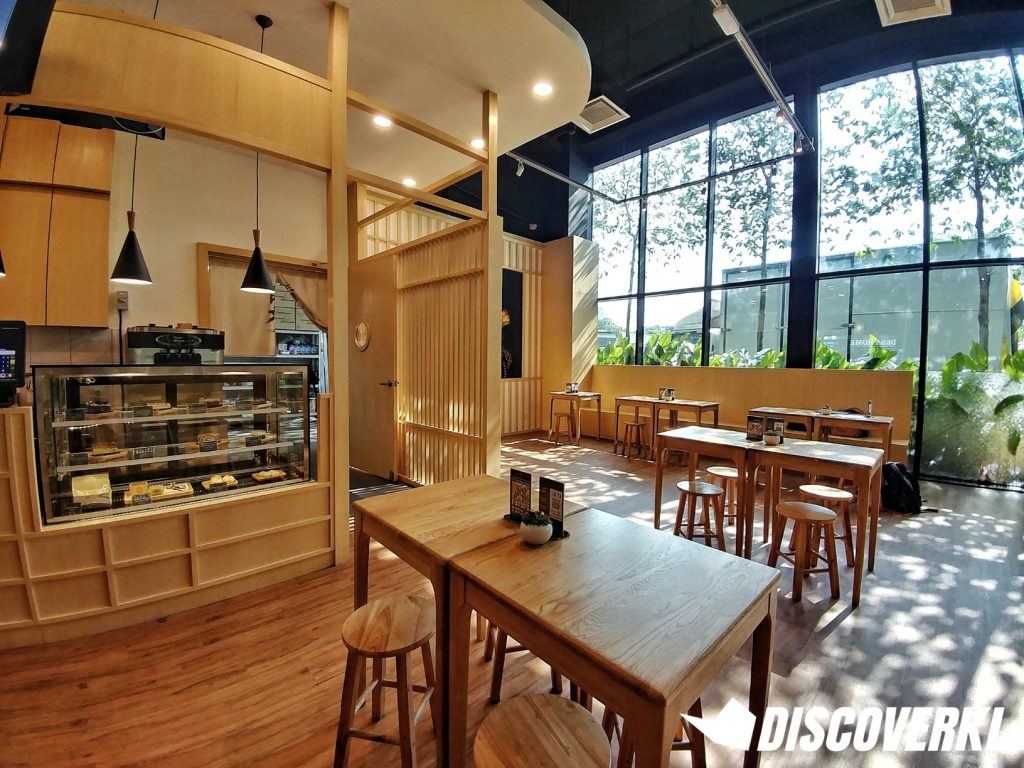 When we finally set foot in Aoki Matcha though, we quickly found ourselves at home. Though slightly deserted on a weekday afternoon, it had a warm and inviting ambiance. We attribute it to the warm evening sun which casted shadows of trees against the furniture, and the friendly team led by Fernnie.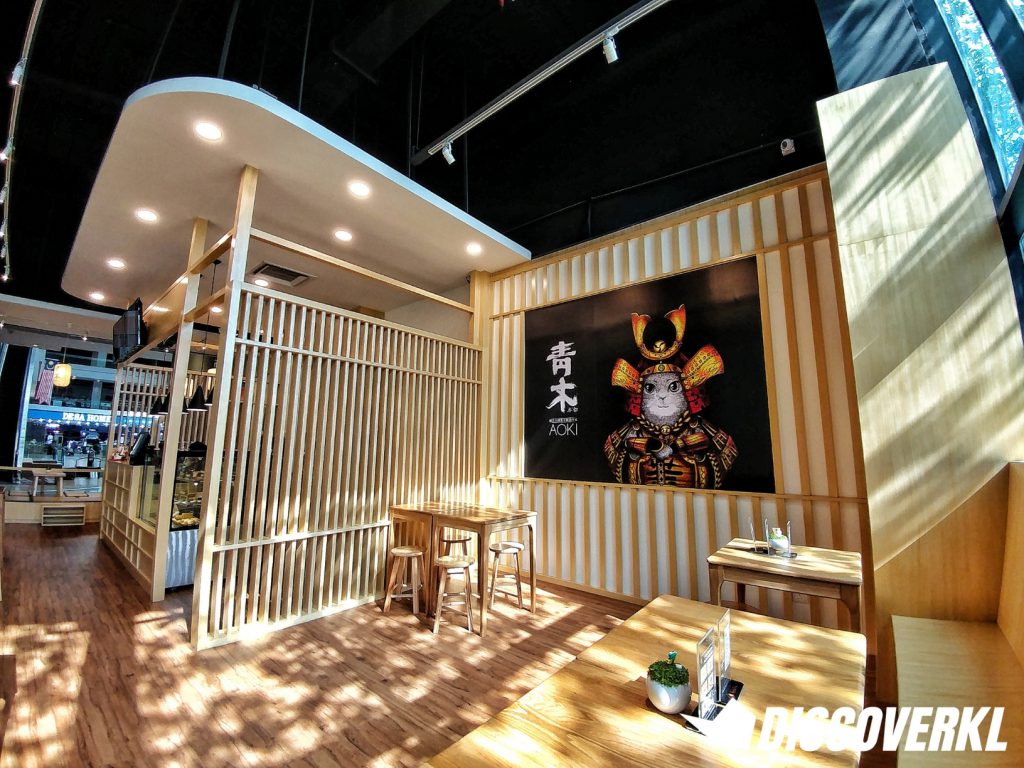 Fernnie shared with the DiscoverKL team that this is actually the first Aoki Matcha branch in Malaysia and the brand actually originated from China.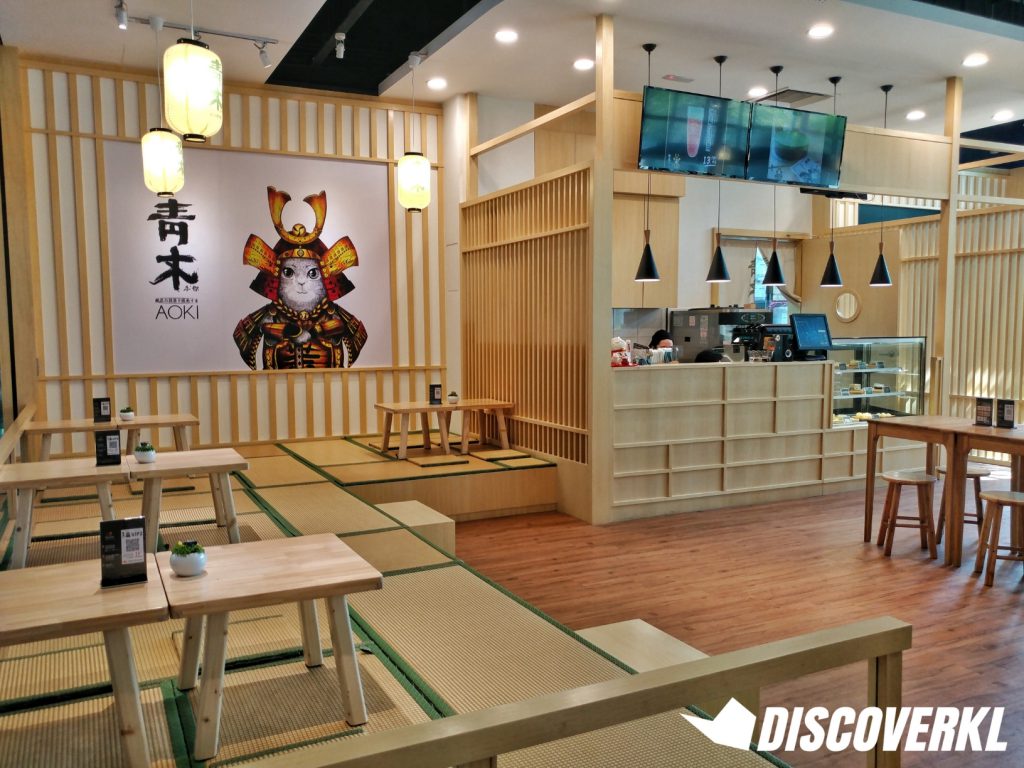 The café makes it a point to serve up desserts which are healthier and contains less sugar. As such, all of the desserts do not contain any additional sugar, except for that which already comes in the form of the cream. The matcha powder used in the dishes are also of the highest premium grade.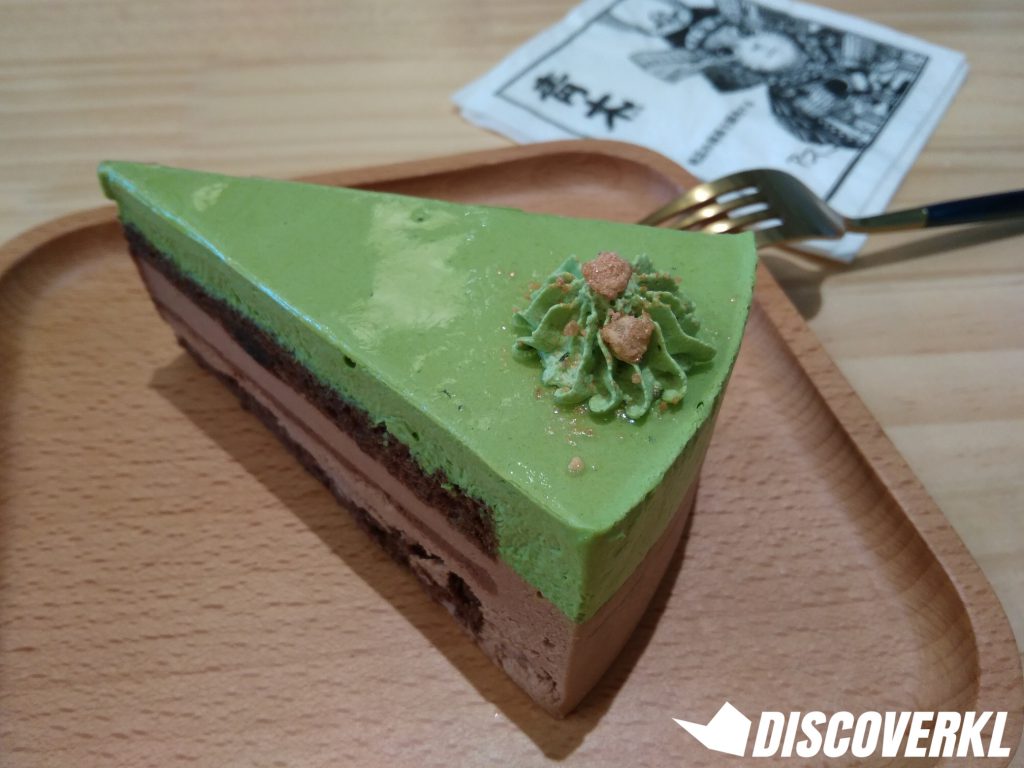 We started off with the Matcha Chocolate Cake (RM17.9) which is predominantly made out of dark chocolate ganache and chocolate mousse. Right off the bat, I found it disappointing how the matcha flavours did not stand out and the chocolate ganache (which was basic at best) clearly overpowered the subtle matcha. It's a pitiful specimen of a cake and I wouldn't give this a second chance. That being said, if you enjoy cakes which are subtle in its flavour profile, you might enjoy this one.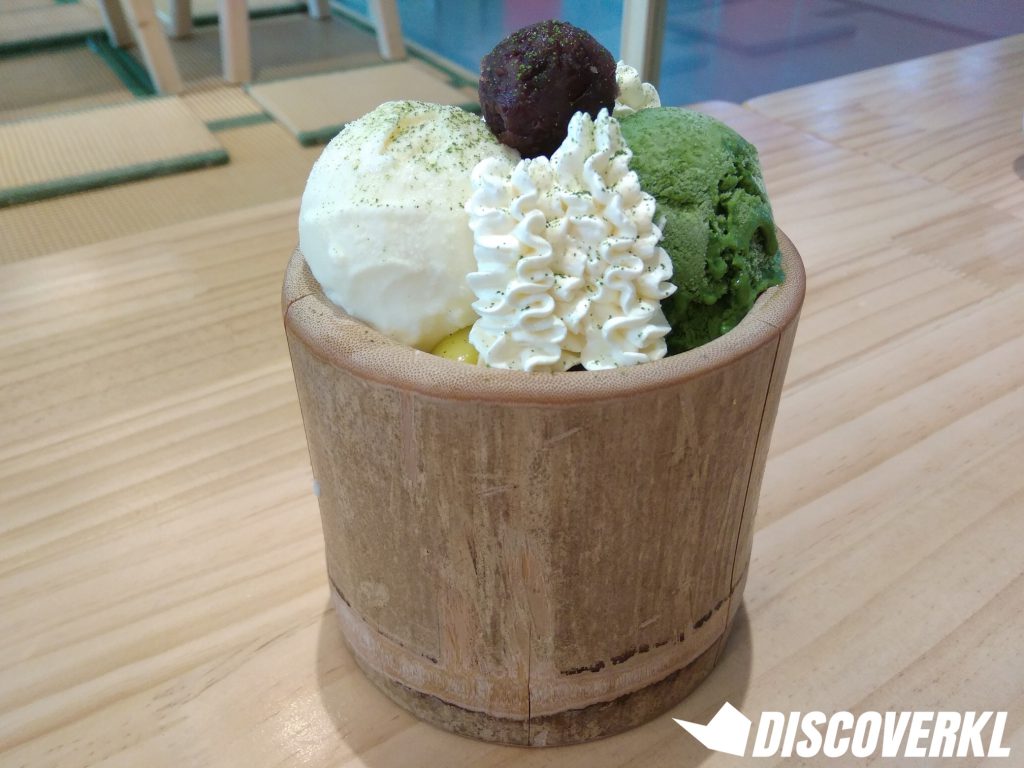 We sought to find some redeeming qualities with the next dish: Bamboo Castle (RM17.9). It's packed with corn flakes, chewy dong yuen and ice cream. The Bamboo Castle reminds me of an aspiring bingsu—aspiring because it'll never reach the levels of a high quality bingsu dessert, but it's okay lah at best.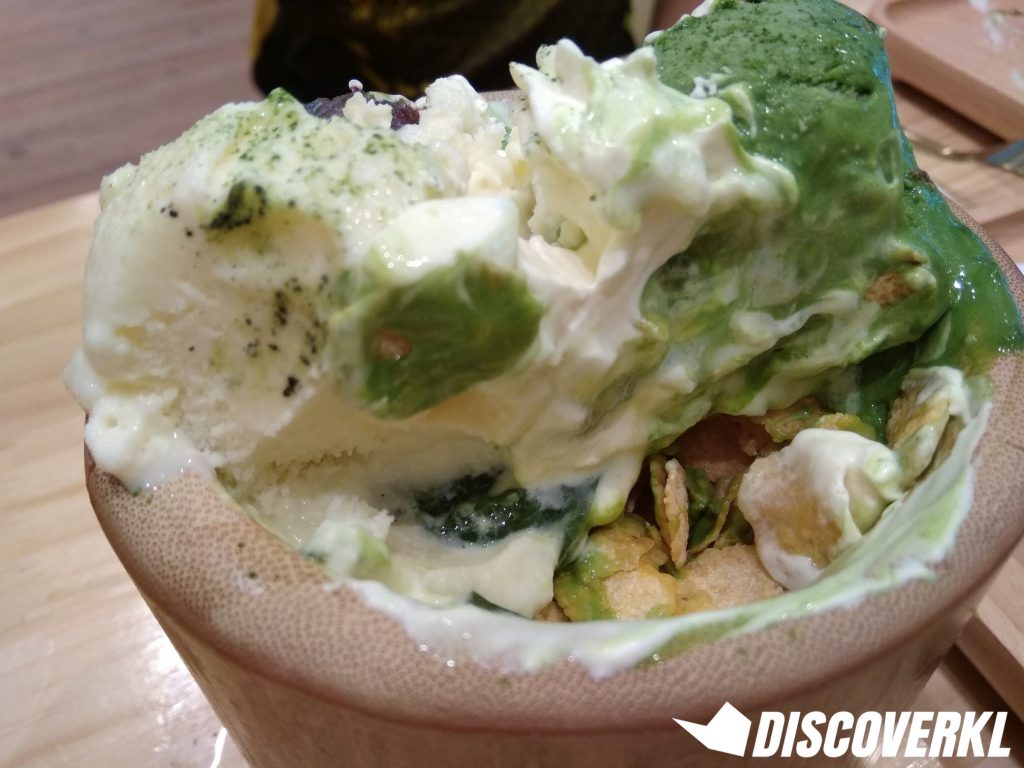 The dish could've stood out more, had there been some liquid-based elements as it afterall came with a dry bed of corn flakes. We did enjoy the dong yuens though. After all, it's the only element in the dish that we'll remember.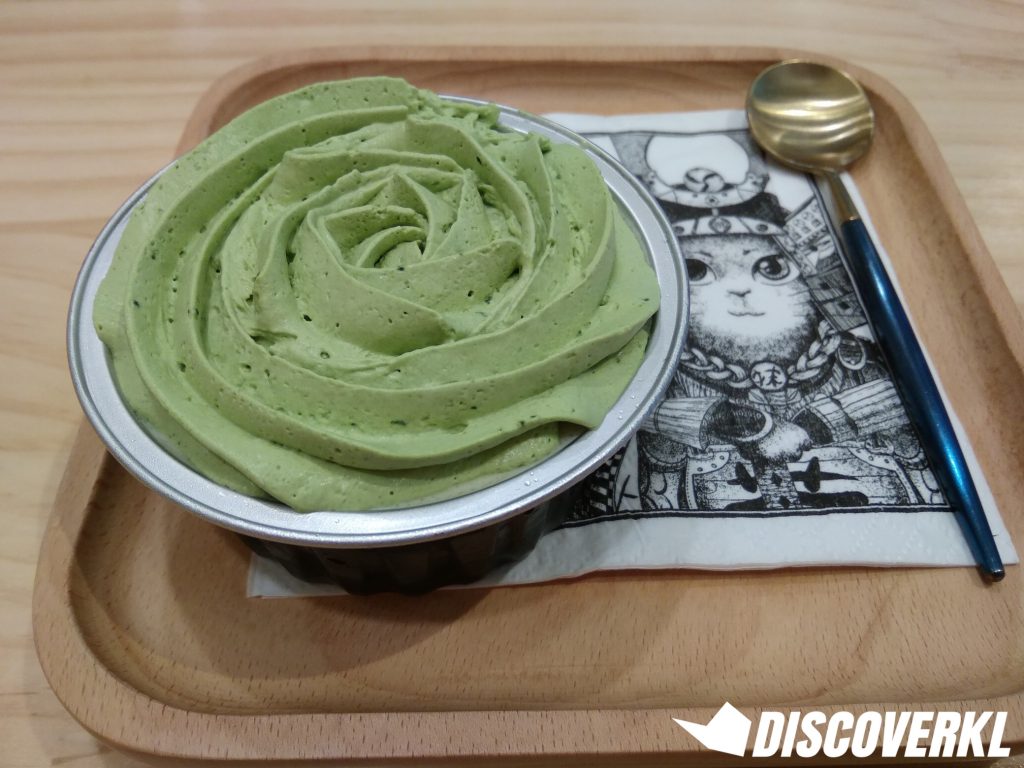 The Rose Cheesy Mousse (RM12.9) is a matcha cream dessert with a mousse sponge and a yoghurt cheesecake layer. The surprise element in the dish has got to be the rich yoghurt layer. Some might find its addition odd in a cheesecake but it actually cuts through the rich cheesecake flavours and balances the layers out nicely.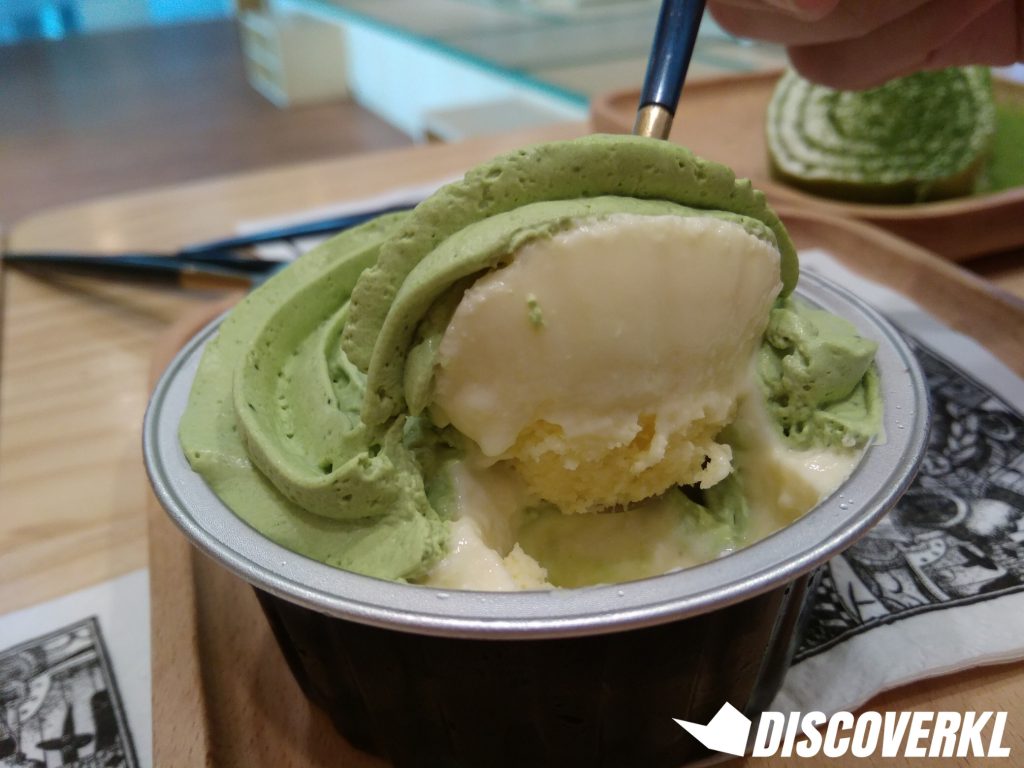 By no means is it an A+ cheesecake, but then again, it never claimed to be one. I would liken it more to a yoghurt vanilla cake which is light and airy—a perfect accompaniment to a richer matcha beverage.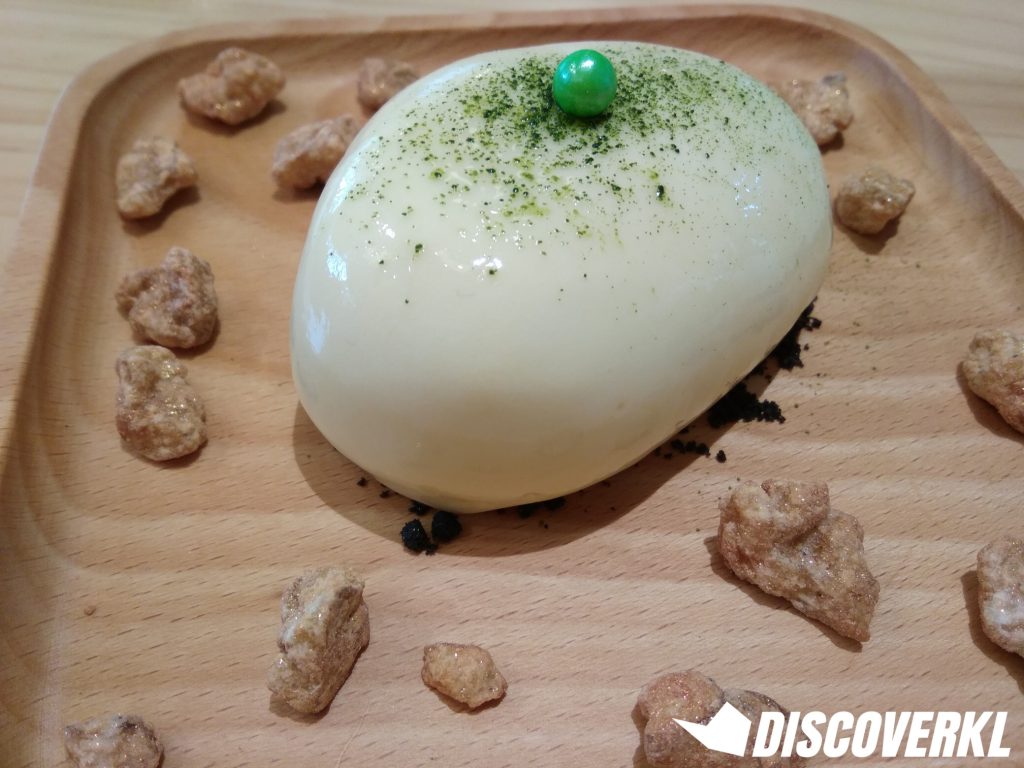 The Bluestone (RM15.9) is made of mascarpone, chocolate powder and walnuts which has been dipped in gold dust. The resulting dish looks premium and tastes atas too. Milky and creamy, it's an easy dish to fall in love with as it's rich and decadent—the sort that melts in the mouth.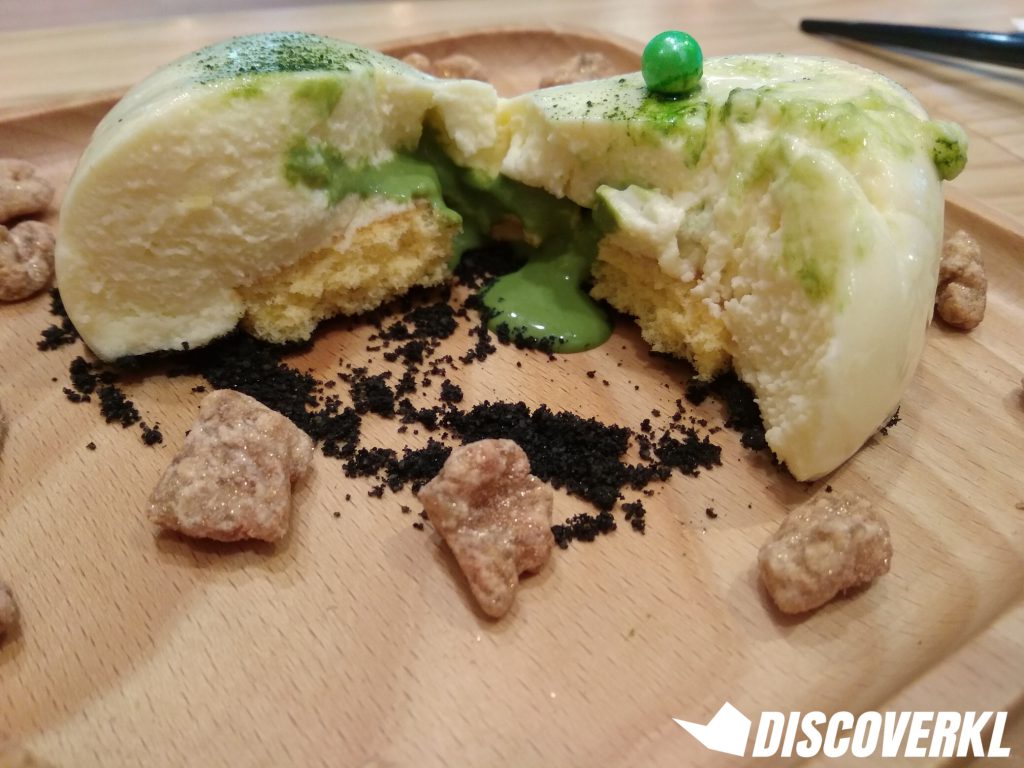 But due to its small portion, you won't find yourself abandoning the rich dish midway. On top of that, the walnuts also give the dish a crunch element.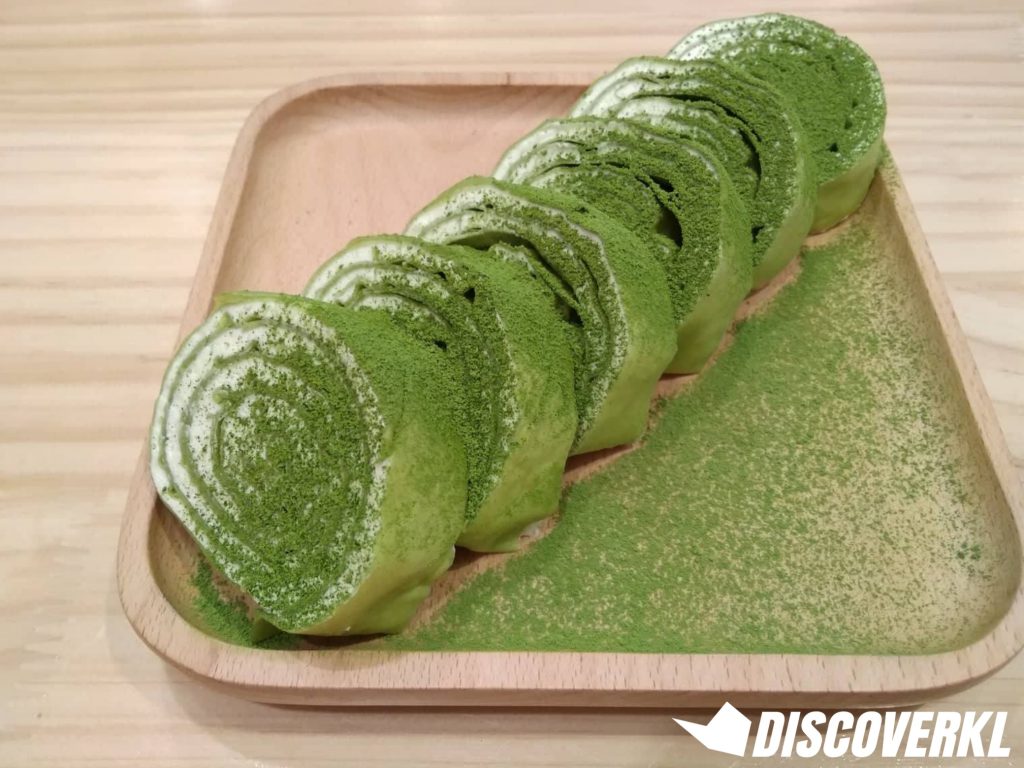 I would liken the Aoki Crepe Roll (RM15.9) to a kelefe character in a movie. It's sadly not memorable, and like a predictable secondary character in a film, you'll find that the flavours are similar to any other matcha crepe roll that you've had before. Unfortunately, its performance simply falls flat in comparison to the stars of the show, such as the Bluestone. It's not a bad matcha crepe roll but could've done better, had the matcha flavour been richer.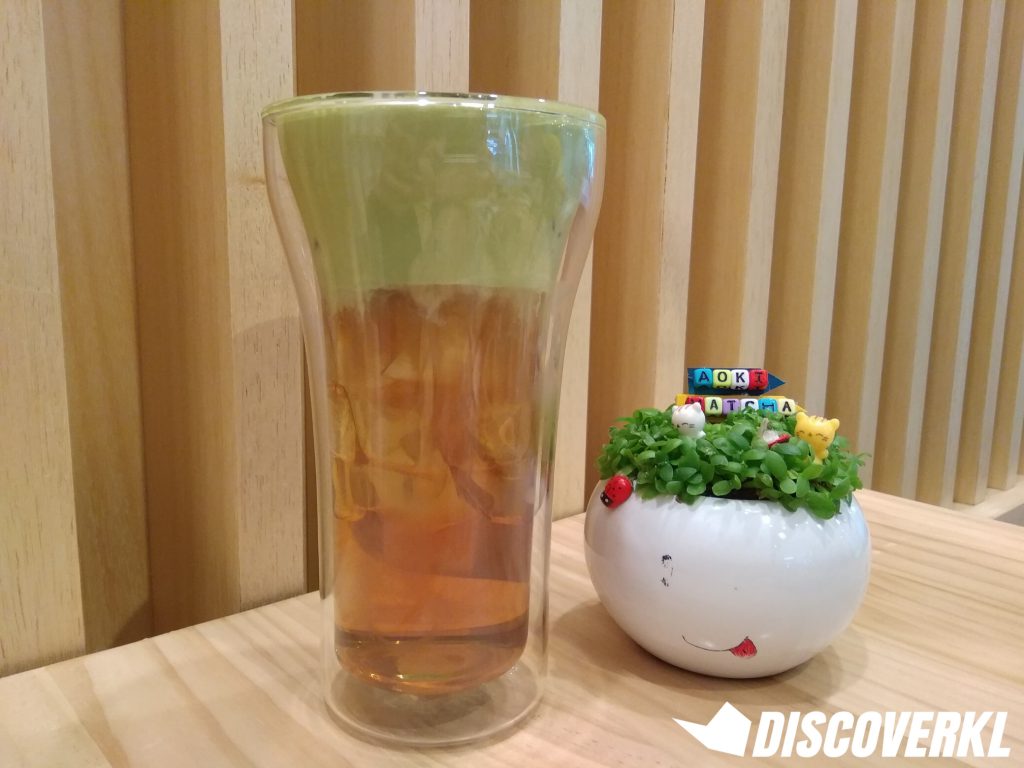 The Cheesy Oolong (RM13.9) is a refreshing beverage and a brief respite from the rich creamy flavours we had just indulged in. It has a slight bitter taste that oolong drinkers would be familiar with. If you happen to enjoy your tea without any sugar, you would fall head over heels for this light tea. The cheesy layer it comes with isn't too rich either and adds just the right touch of creaminess to a traditional oolong drink.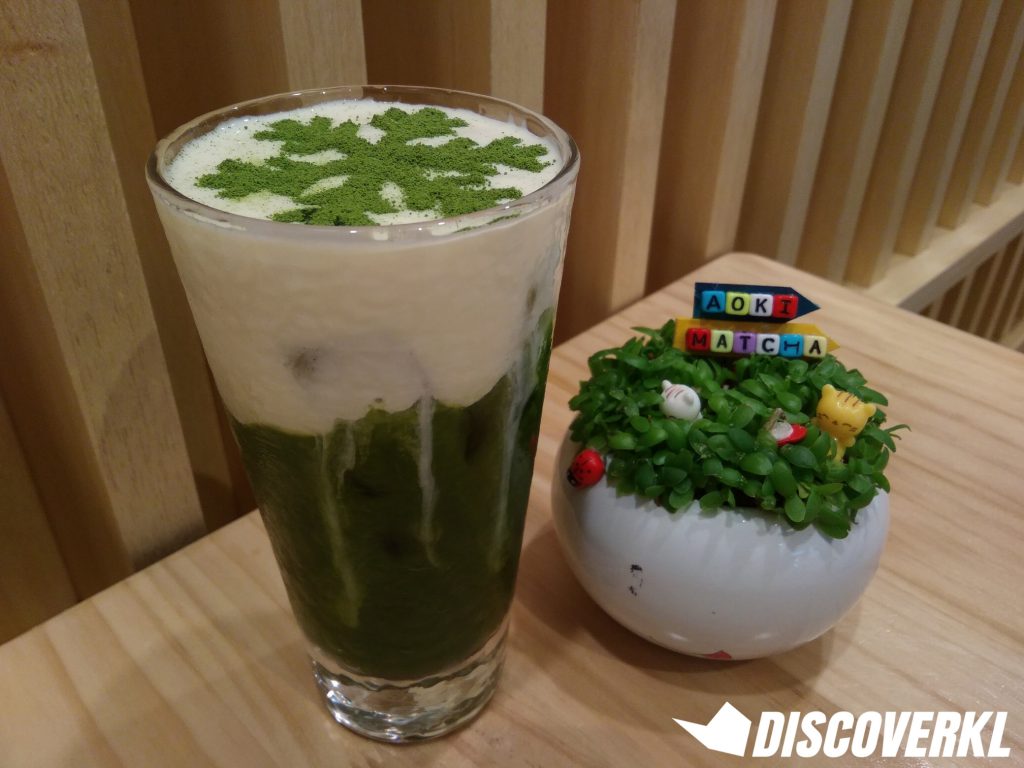 We ended our meal with the Sea Salt Matcha (RM15.9). This drink garnered mixed reactions from round the table. Some of us likened it to blended popcorn and others mentioned how it resembled liquefied Cheezels…in a good way. One thing has to be said though: the drink definitely grows on you—perhaps not on the third sip or even the fourth one.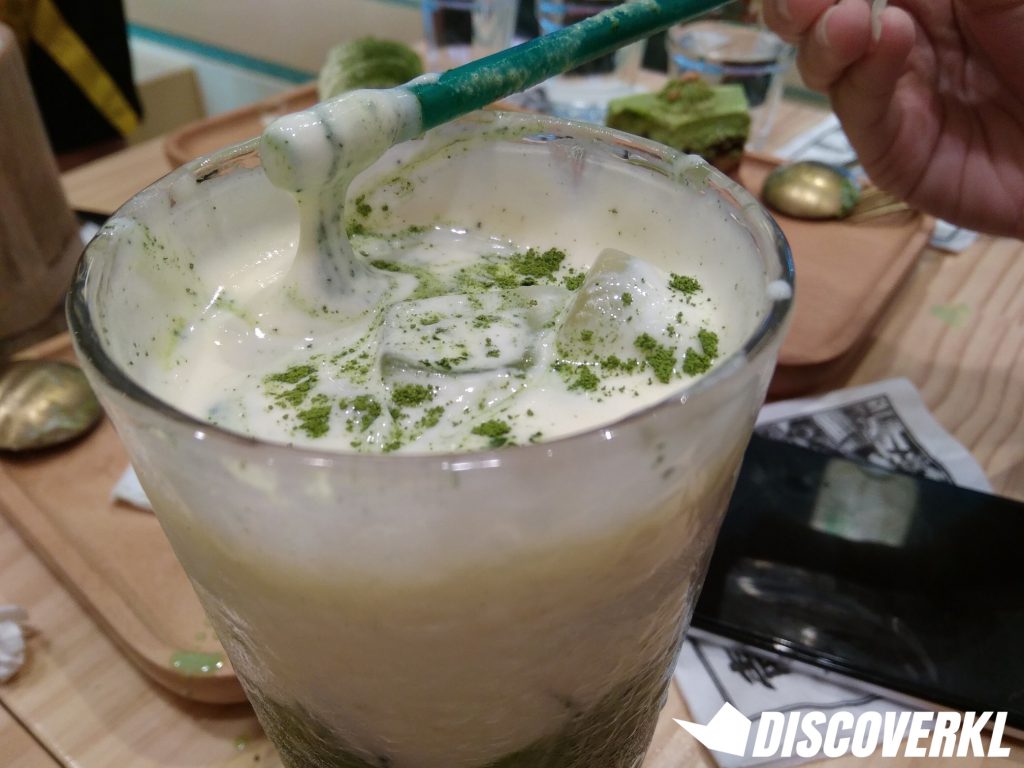 However, do give the drink a go. We promise that it's unlike any cheesy matchas that you've tried before. It has a really thick consistency and the bittersweet matcha complements it like a dream. Definitely coming back for this one.
While there's some obvious hits and misses with Aoki Matcha, they excel in some, like the Bluestone and the Sea Salt Matcha.

Aoki Matcha
Address: Lot G43, G44, G45, Ground Floor, The Square, One City, The Square, One City
Website: Aoki Matcha
Tel: 03-5022 3218