Our company recently traveled down to Bidor, Perak for 3 days and we stayed at The Cedar at Bidor during the trip. The Cedar at Bidor is a private bungalow and holiday home located within nature and the views are as idyllic as it gets.

It nicely accommodated our large group of 16 pax and due to the spaciousness of the space and the abundance of facilities, we were never bored and somehow always found ourselves occupied with fun activities one way or another.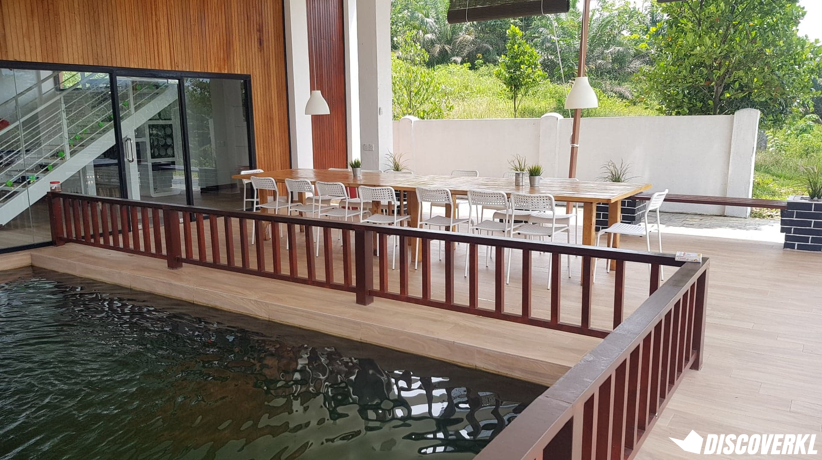 On the day we packed up and left the holiday home, it was definitely a bittersweet goodbye. Here're 9 things we loved about The Cedar at Bidor:
1. It's priced at only RM118.8/night * per pax.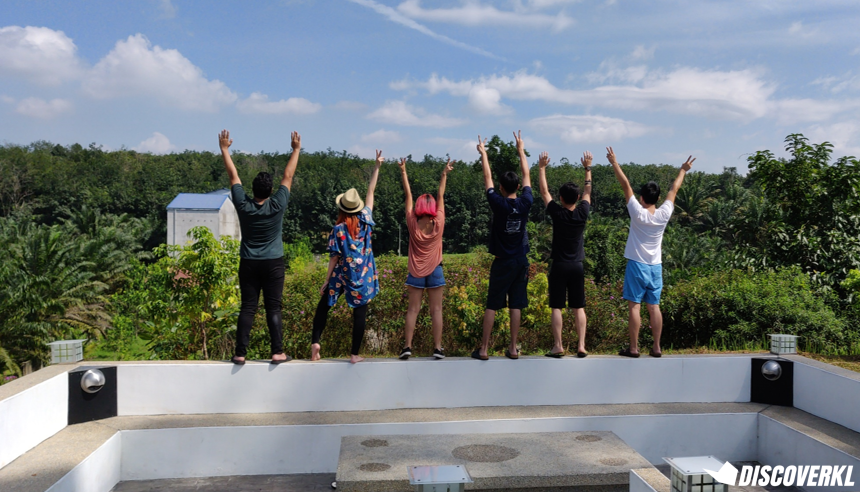 RM118.8 is a pretty decent price per pax for a night at The Cedar Bidor, considering how it is equipped with facilities like an infinity edge swimming pool, a karaoke lounge and a pool table.
That's basically the price of a stay at an Airbnb, but you probably won't even have a pool table at your Airbnb home. 😛
* We stayed at The Cedar At Bidor from Tuesday-Thursday and the rates from Mondays-Thursdays for 16 pax is RM1,900. If you're opting to stay over on a Friday or a Sunday, it is priced at RM2,100. Meanwhile, 16 pax staying at The Cedar at Bidor on a Saturday or on a public holiday (including the eve of a public holiday) will pay a price of RM2,400. 
2. It can accommodate up to 16 people.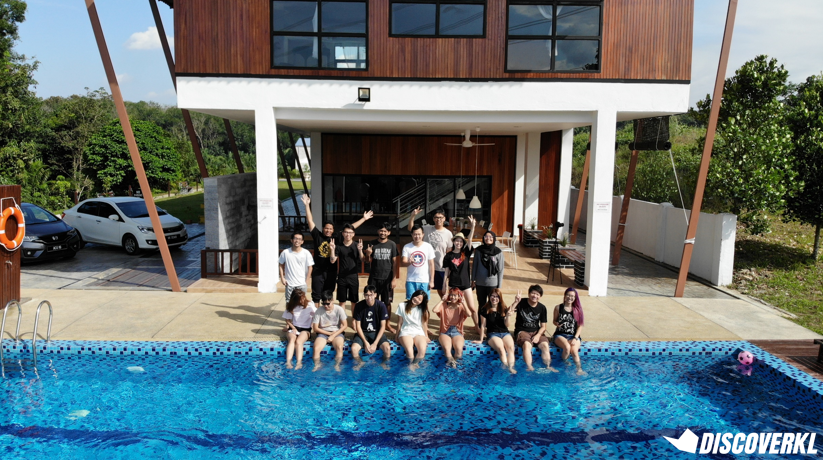 It's significantly more difficult to find a place to stay at when you've got a group of 16 pax to consider. Private bungalows would be a safe bet, as it's not only spacious, there's a bunch of facilities included so everyone would be occupied with their own activity.
We rarely went out during our 3-day stay and even cooked during the time we were there. There's not much reason to leave the home—we had just about everything we needed.
3. There's a glorious infinity edge swimming pool.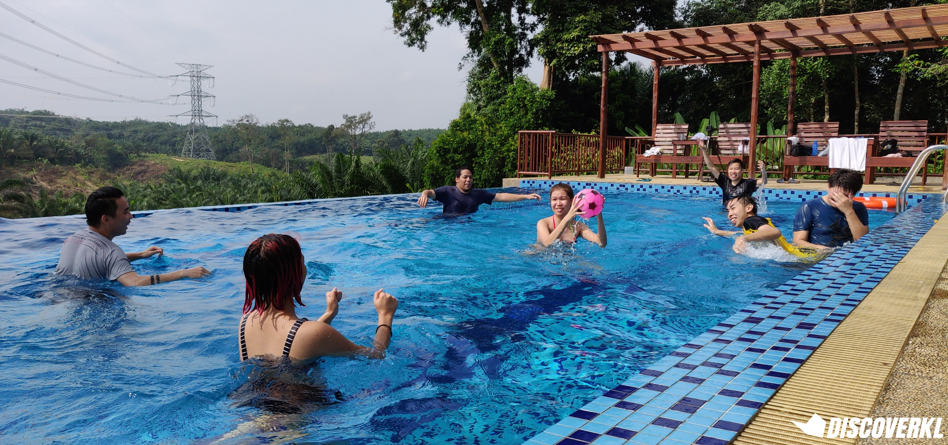 There's something magical about watching the sunrise or sunset from the edge of an infinity pool and that's something that we got to experience daily at The Cedar at Bidor.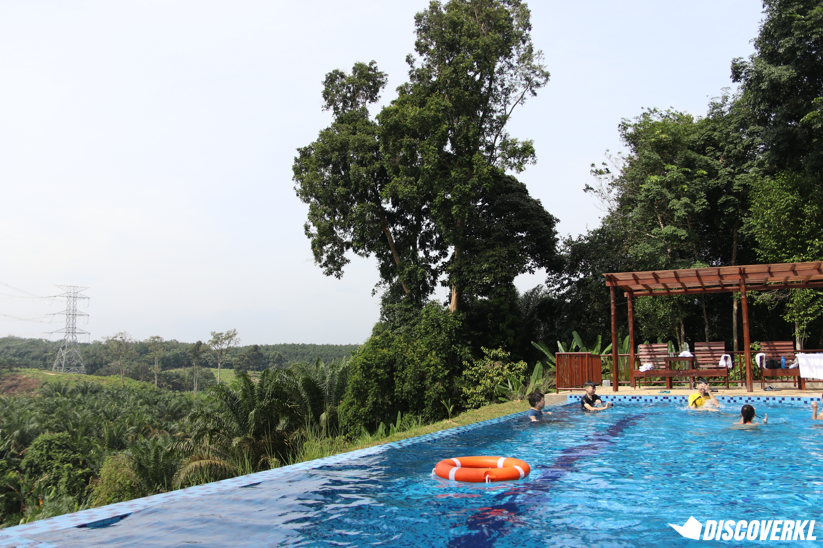 If you happen to own a luxurious unicorn float, the pool would be perfect—you could even use the opportunity to work on your tan.
Even if you don't, why not get into the pool for some pool games? Those who are unable to swim can stay safe by using the holiday home's float.
4. You'll have full 24/7 access to a pool table.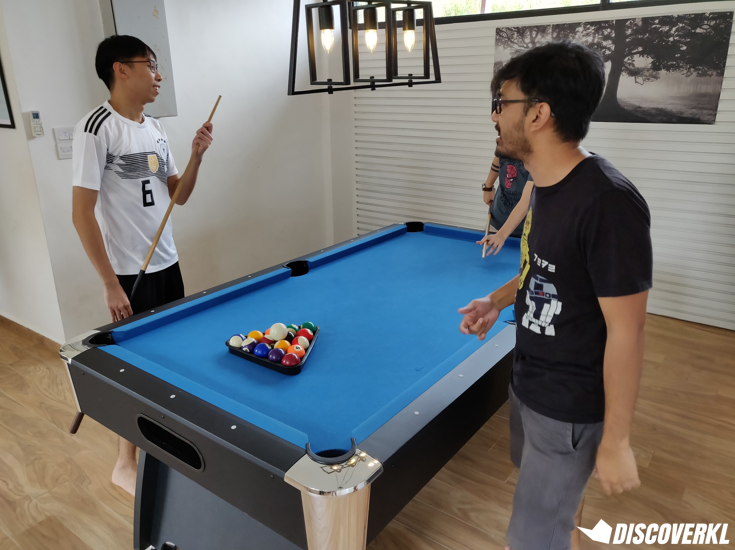 During our stay at The Cedar at Bidor, a majority of our down time was spent knocking balls about on a table.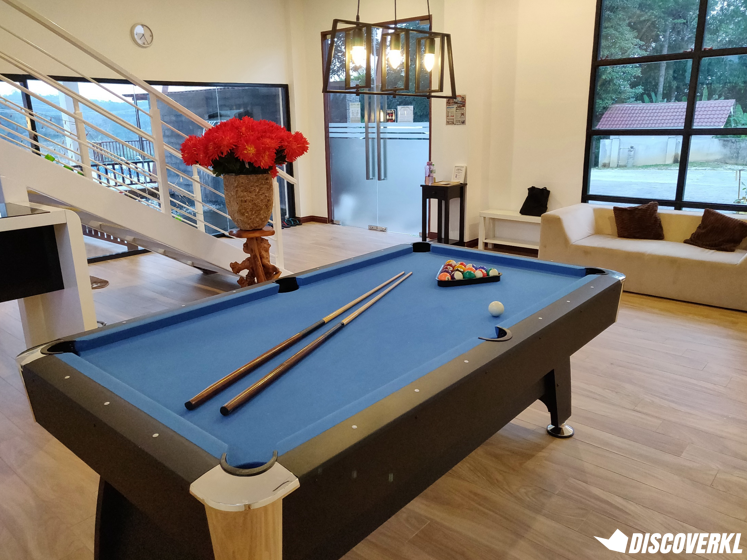 Ideal for those who are competitive, the 7ft snooker pool table comes equipped with a ball set, table brush, plastic triangle, chalk and cues. As it's located on the ground floor beside the kitchen, it's the perfect activity whilst waiting for meals to be prepped.
5. There's a sunset-friendly outdoor dining area.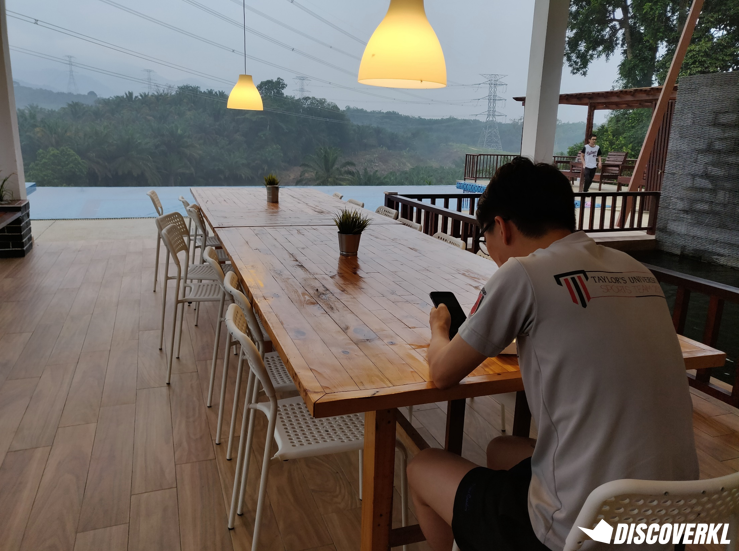 We spent some of our meals at the outdoor dining area and played a couple of card games here too. During the golden hours of the morning or evening, you might just be fortunate enough to enjoy a gorgeous sunrise/sunset.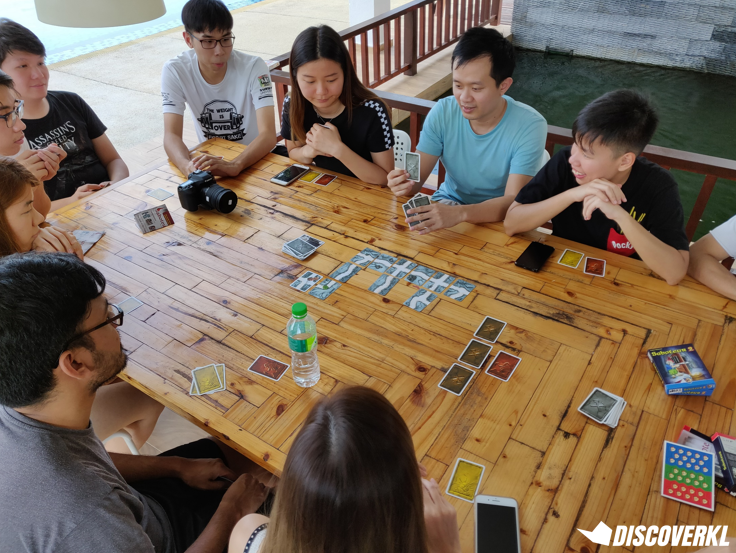 It's also a rather cooling spot to chill at during the day, playing a couple of games or perhaps even doing nothing at all.
6. The BBQ area comes with an in-built sound system.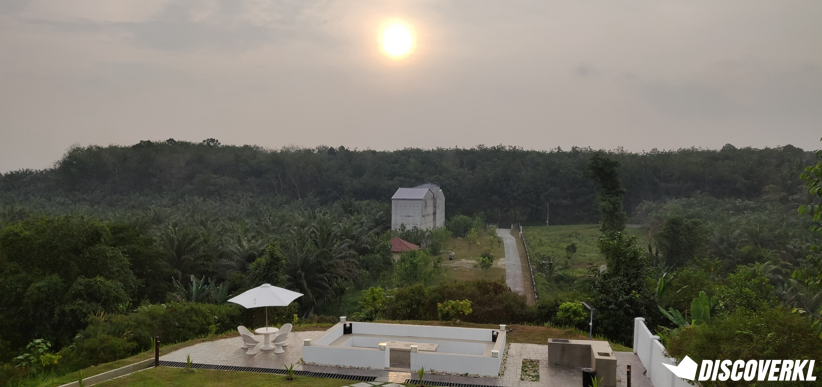 It would be a shame to not utilise the barbecue pit during your stay at The Cedar at Bidor as guess what? It actually comes with an in-built sound system which can be connected via Bluetooth. As we grilled our chicken wings on the barbecue pit, we moved along to the beats of our Spotify playlist.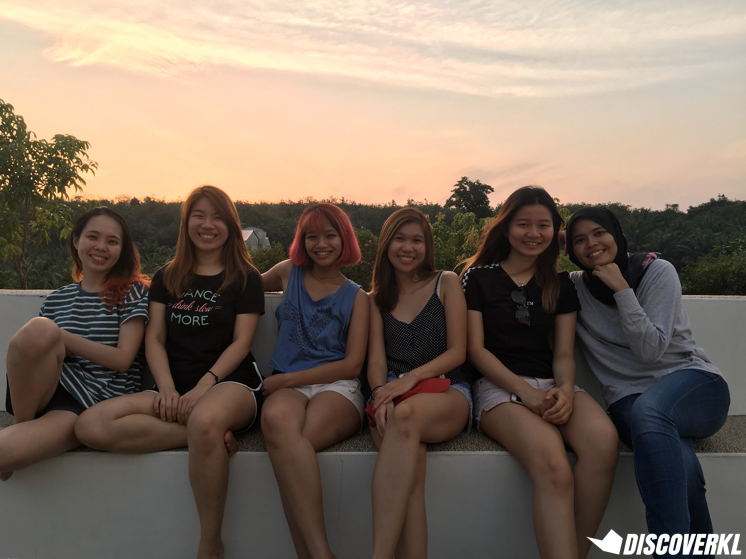 The open space, complete with an outdoor seating area makes it a place where you'll want to spend the entire evening at.
7. You can sing to your heart's content at the karaoke lounge.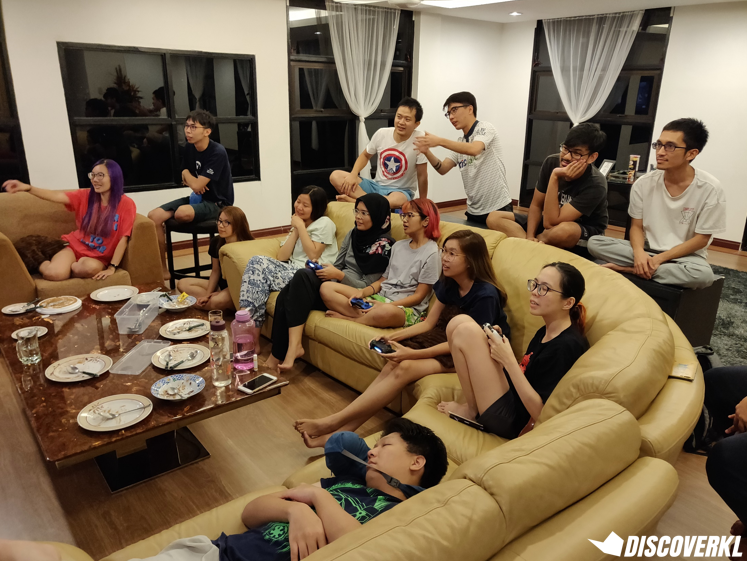 One of our little regrets during our stay at The Cedar at Bidor was the fact that we did not use the opportunity to belt out a couple of tracks at the karaoke lounge. What we did do though was connect our own PC game to the TV and play a round of Overcooked. Those who are away on a business trip can conveniently use the TV for presentation screenings too.
8. It's only 7 minutes away from the closest waterfall.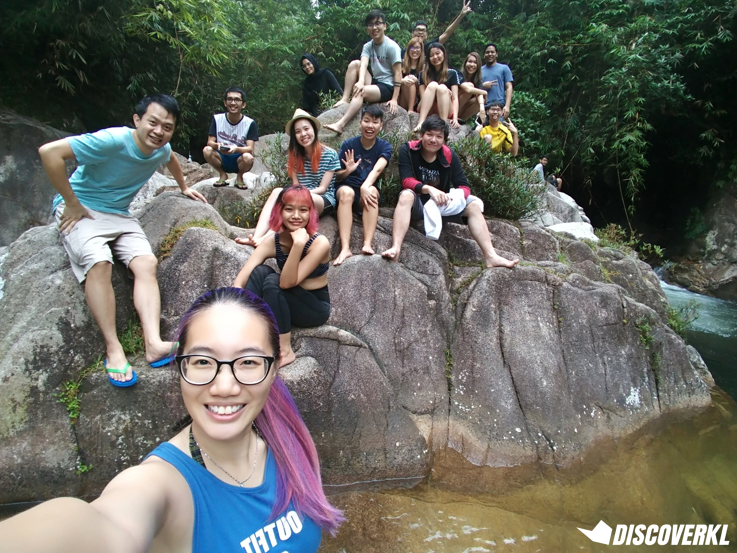 When we learned that The Cedar at Bidor is only a mere 7-minute drive from Gepai Falls, we knew that we had to drop by during one of the mornings for a swim in the 'falls.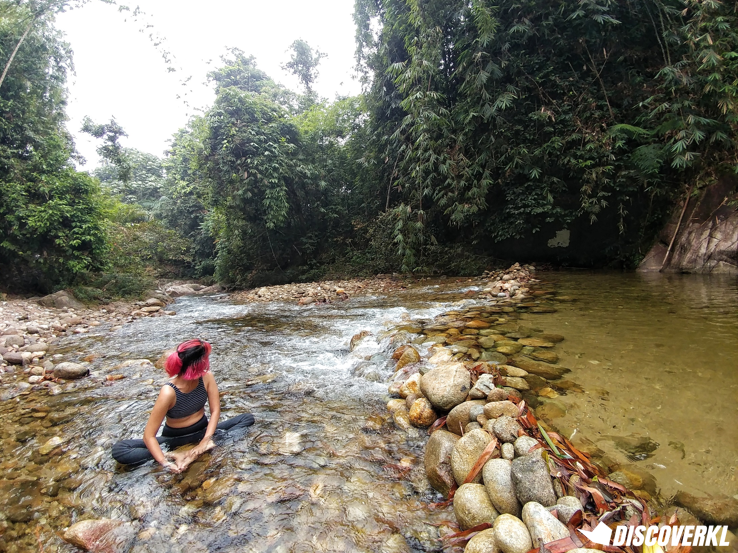 In case you didn't know, Gepai Falls is actually one of the top 10 most beautiful waterfalls in Malaysia and we can verify that claim. The water is crystal clear and we spent a good hour exploring its beauty and snapping a couple influencer shots along the way too, because why the heck not?
9. Although there's no WiFi, mobile phone service is still available.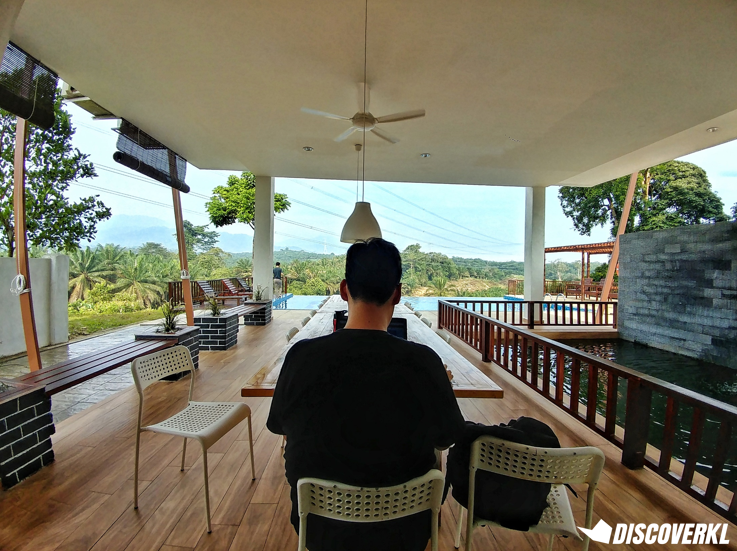 If you're planning to get a little work done while you're staying at The Cedar at Bidor, you would have to use your own personal data connection as there is no WiFi available. That's because guests are after all encouraged to unplug and reconnect with one another.
However, the mobile phone service strength is pretty good and you'd be able to make your business calls without any interruption.
If you're looking to book your very own staycation with your kakis, check out The Cedar Bidor's website or drop them a WhatsApp message at 012 683 9979.