Mention good mac & cheese in Subang and we bet The Mac's Malaysia's name might come up more than a couple of times.
It's simple enough in theory but it has got all of the elements going for it that ultimately makes it desirable:
1. There's a whole lotta cheese involved.
2. It's sold in a food truck—who doesn't love good ol' food truck fare?
3. It's comfort food at its finest.
4. Did we mention cheese yet? 😛
We knew that we just had to hunt down the mac and cheese stall by hook or by crook.
And it's conveniently located just a 10-minute drive away from our office too!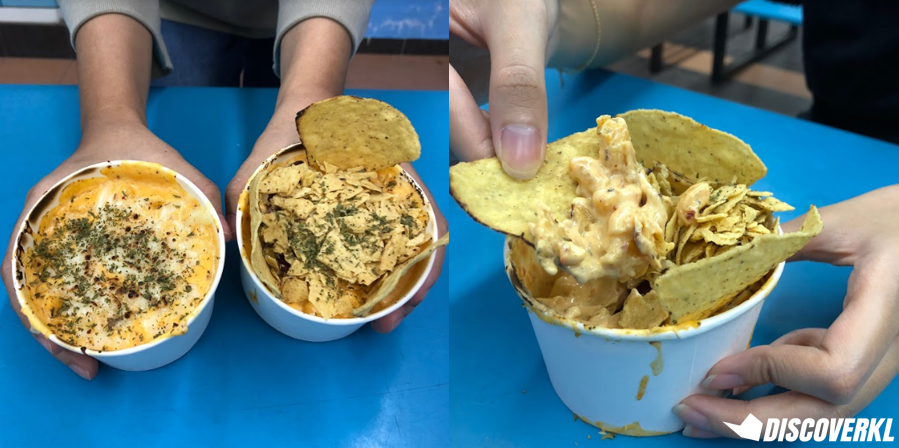 Once we got there, it was unsurprisingly not that hard to locate the stall: all we had to do was follow the crowd.
Tip: You'll know that you're close when you smell the heavenly cheese aroma wafting through the air and your stomach growling for some good mac and cheese.
On the menu, you would find mac and cheese, hotdogs and spaghetti but let's face it, everyone comes here for the indulgent mac and cheese—as did we.
So what exactly makes The Mac's dishes something that people are actually willing to queue up for?
We decided to answer that question by having the Mac Me Cheese You (RM10) and the Regular Mac & Cheese (RM8).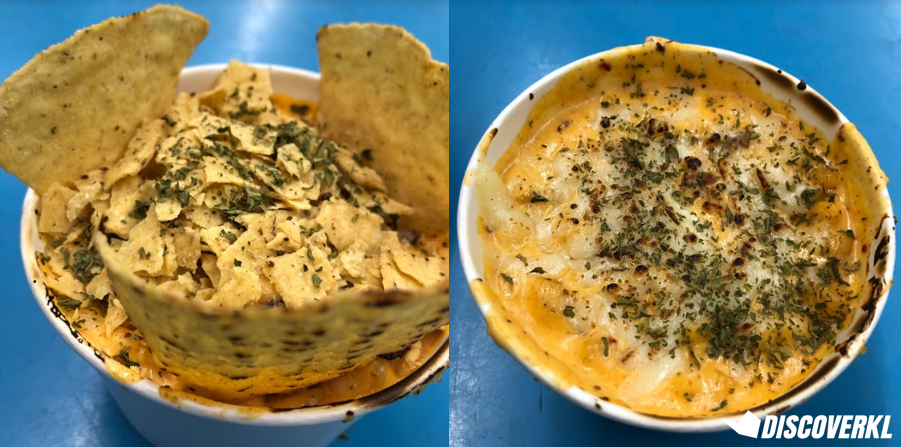 Okay, first up: the Regular Mac & Cheese tastes just like KFC cheesy wedges, no kidding! The macaroni to cheese ratio is just perfect, so much so that you'll finish this dish, remembering the ooey gooey cheese and not the amount of macaroni in it.
For this dish (though it is smaller in size than what we had hoped for), we liked how real cheese is used. We knew because we saw the team melting the cheese onto the macaroni.
Bottom line is, if you're a big fan of cheese—we totally were—you would enjoy the dish as much as we did.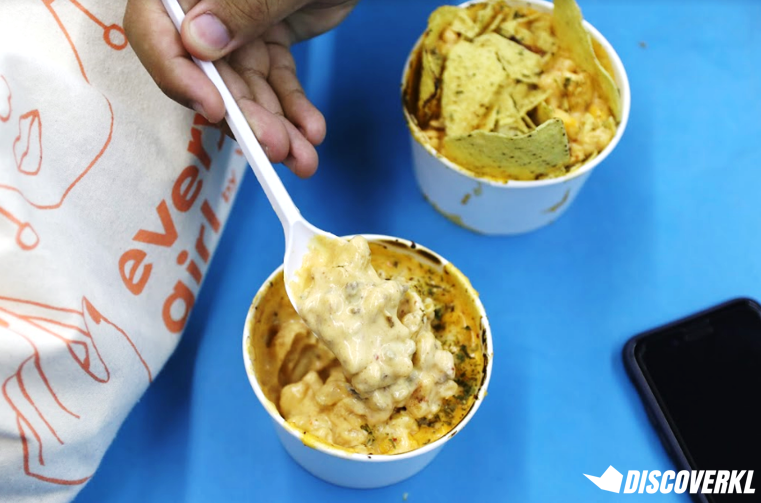 As for the Mac Me Cheese You, it came with beef bacon bits and 3 sad nachos (we wish there were more, just so we could use it as a spoon to scoop up the mac and cheese with.
One thing's for sure, the Mac Me Cheese You is a lot less cheesy, but there's more bite to it. If you enjoy having chewy beef bacon bits in your mac and cheese, you would prefer this dish.

The Mac's Malaysia
Hours: 5pm-12.30am, daily
Address: Behind Petronas USJ 14, Subang Jaya
Website: The Mac's Malaysia
Tel: 016-601 7776
Feature Image Credit: Instagram users @thevaturtle, @dahliarshd