It's messy.
It's glorious.
Nope, we're not talking about Ramly burger or MyBurgerLab—two classic burger joints in KL.
The gerai in mention is Mike's Burger Grill Celup.
While traditional burgers are classic and will never go out of style, Mike's Burger Grill Celup steps out of its comfort zone with unique flavour combinations.
The most popular burger's of course the Kangkung Sambal Belachan Burger. It might sound like an odd combination but the team makes it work by combining 2 chicken patties with kangkung sambal belachan and sandwiching it between 2 burger buns.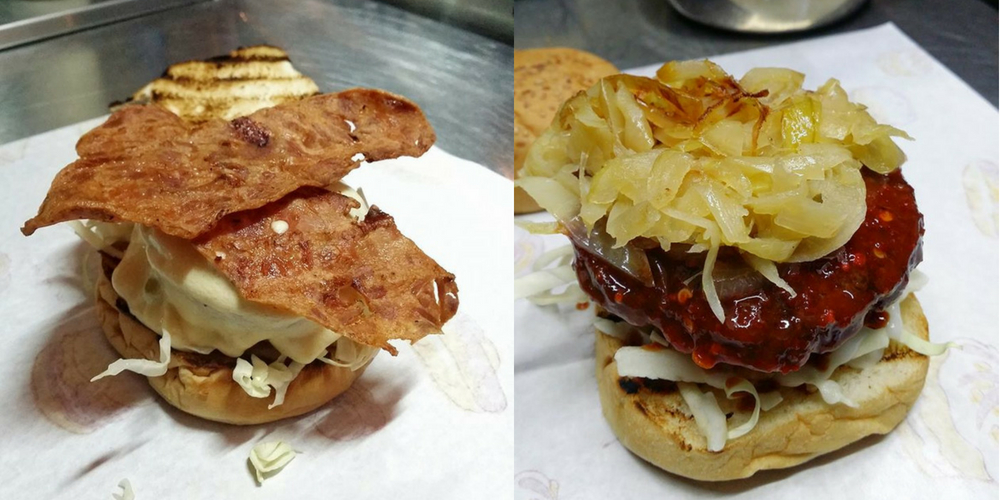 Past customers have mentioned that this burger's a hot one and even gave their personal heat rating of 6.5/10. If you're not much of a fan of spice, perhaps steer clear of this one. But if the intoxicating smell wafting through the air's got you hooked, have a bottle of water ready at hand.
The burger is designed to be incredibly sloppy and it's highly likely that you'd find sauce stains on your clothing and mouth. But as past guests have remarked, "If it ain't sloppy, it ain't tasty".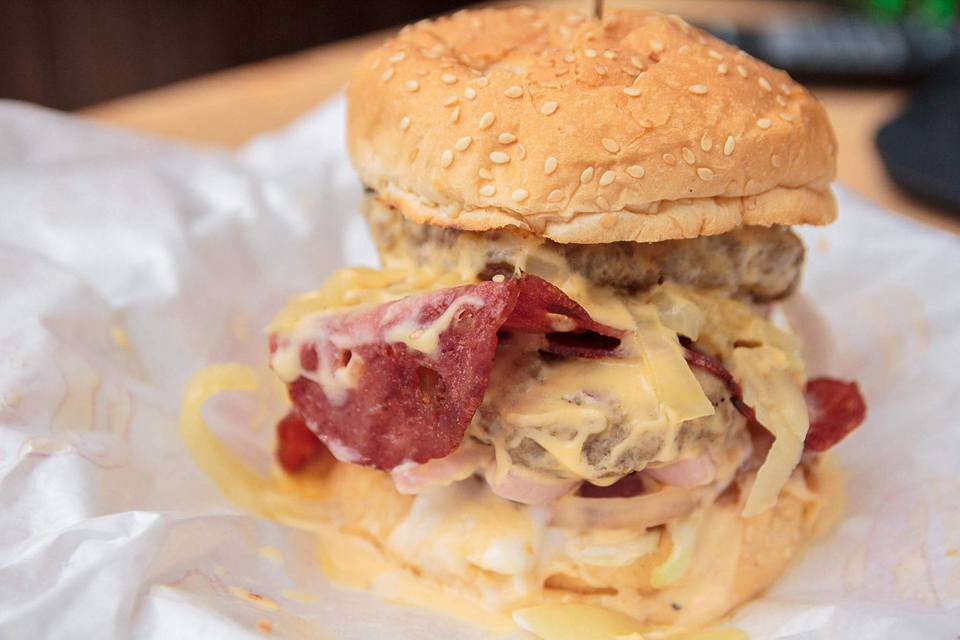 Besides the iconic Kangkung Sambal Belachan burger, opt to give their other classics a go.
There's the Cream Cheese Gourmet Burger and the Smoked Apple Butter BBQ Gourmet Burger.
Traditionalists, on the other hand, would favour the Spicy Kungpao Gourmet Burger and the Black Pepper Gourmet Burger.
Mike's Burger Grill Celup
Hours: Mondays-Saturdays: 6pm-12am. Closed on Sundays.
Address: Jalan 14/48 (off Jln 222), Section 14, Petaling Jaya
Website: Mike's Burger Grill Celup
Tel: 012-992 1029
All Image Credit: Mike's Burger Grill Celup