Ever heard of satay meatballs?
Neither have we!
The concept seems pretty well-thought out though. Considering how meatballs can mimic the formation of satay meat on a stick, it makes complete sense to have satay meatballs on a stick (plus, they're a whole lot larger in size too)!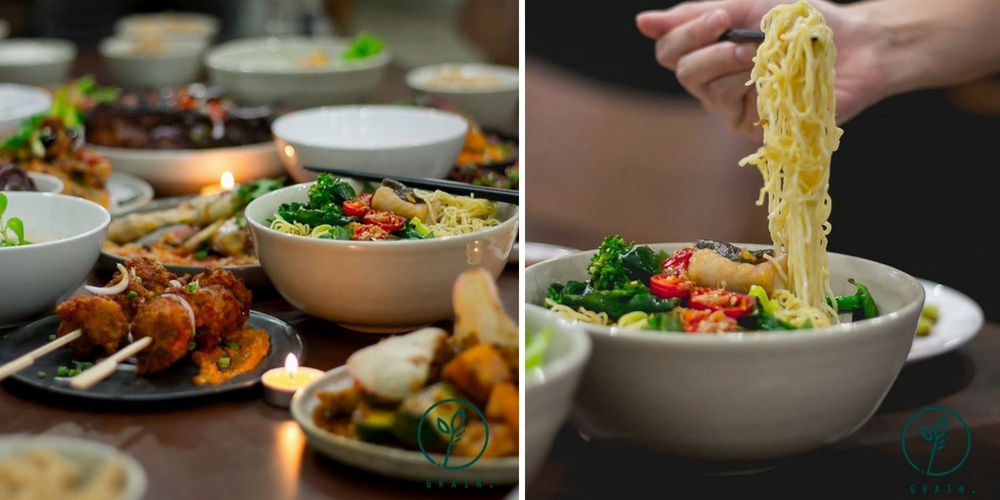 And they aren't your typical meatballs either. Served at Grain restaurant in Damansara Perdana, the meatballs have a crispy exterior and a juicy inside, coupled with a flavourful sauce that'll leave you craving for more.
Is this the whole crispy rendang issue again? You can be the judge. 😛
Priced at RM11.30, the dish consists of skewered minced chicken, chives, onions, chilli tomato and worschestershire sauce.
Craving for some Asian classics instead?
There's the White Fish Egg Noodle which comes with a fish of the day, egg noodles, kai lan, basil, leeks and chilies in an 8-hour slowcooked duck broth. This dish is priced at RM17.5.
Just for the fact that it has been slowcooked for 8 hours (intense flavour alert!), it's worth a try.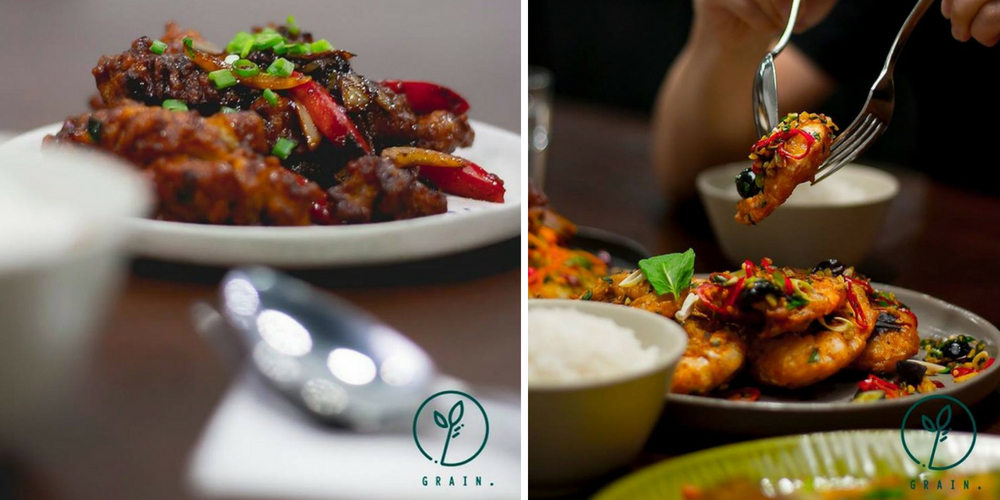 One of Grain's most popular dishes is the Chili Bean Paste Chicken, which is priced at RM13.70. If you're a fan of spicy meals, this one's for you. The dish is made of a chicken thigh, spring onions, onions and red capsicum with chili bean paste.
Arguably one of the more quirky, out-there dishes is the pairing of savoury protein with fruits.
Enter Grain's very own Salt and Pepper Prawn with Blueberries dish. It is battered prawn, salt, pepper, spring onions, chilies and blueberries. This dish is priced at RM27.40.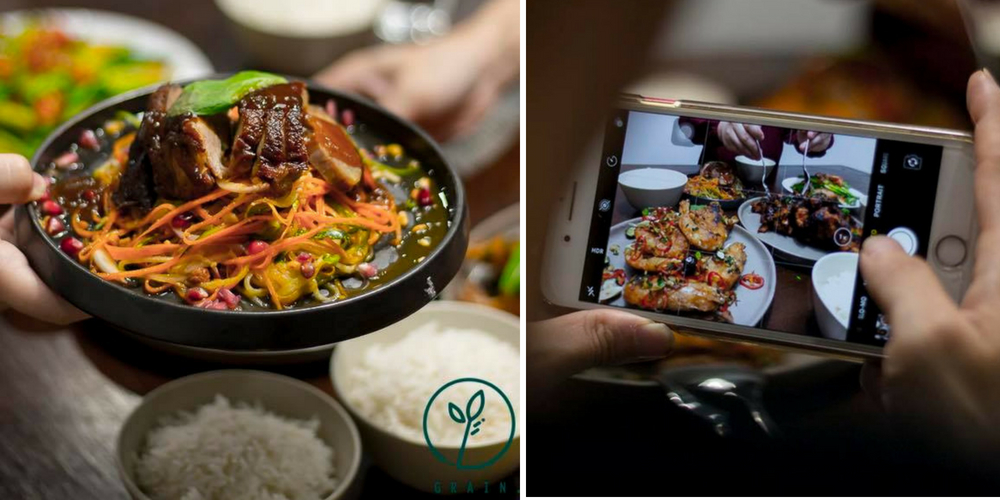 For non-meat eaters, there are vegetarian options available on the menu as well, such as Modernised Fruit Rojak and Omelette.
Sharing a space with Grain is Fest, which specialises in good coffee and desserts. One of its most well-known introductions is the fluffy and crazy indulgent tau fu fah cheesecake.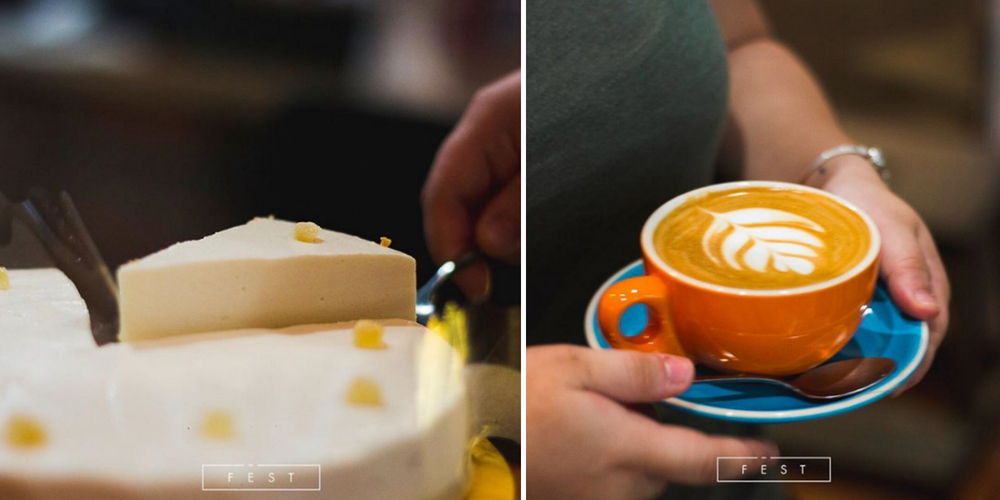 Pair it with your coffee of choice and you're good to go!
It's great that Grain and Fest are situated right next to each other. That way, you can opt to indulge in your dessert of choice, right after you've had your main meal.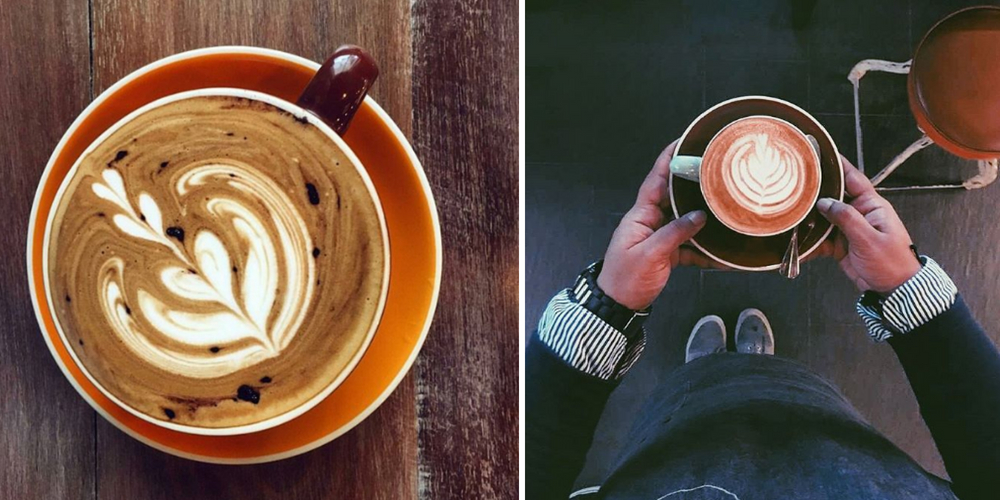 Grain
Hours: Mondays-Saturdays: 10am-10pm, Closed on Sundays
Address: 17-1, Jalan PJU 8/5D, Damansara Perdana, Petaling Jaya
Website: Grain
Tel: 017-370 8325
Feature Image Credit: Grain