When it comes to huge burgers, one restaurant in KL has truly outdone itself.
It's got not 1, not 2, but NINE huge patties sandwiched in between 2 burger buns. If that's not a feast in itself, we're not sure what is!
Double burger patties are a common sight, and sure, some restaurants might serve triple decker burger patties in between their buns. But 9?!
The restaurant in mention is none other than Wayback Burgers in Melawati Mall, KL.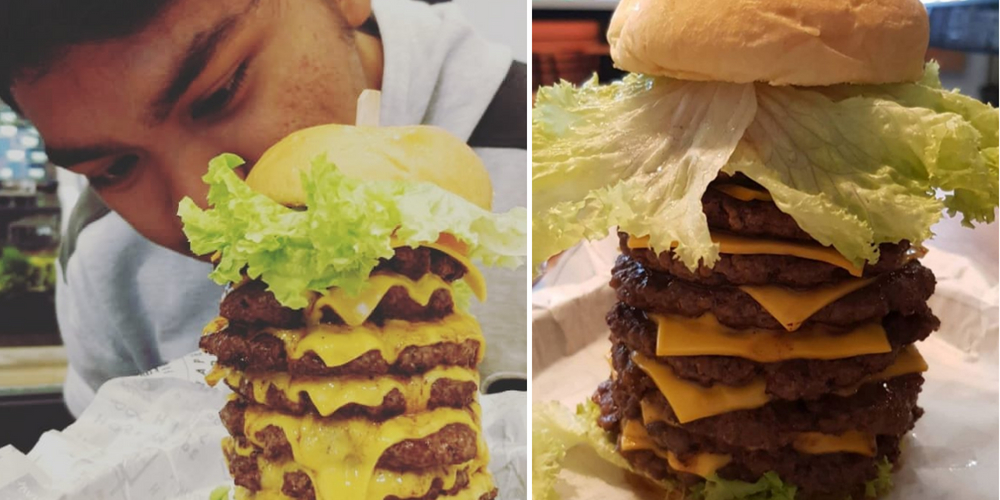 The brand originated from Connecticut, US and it brought along with it some interesting dishes to Malaysian shores.
For one, there's the Triple Triple burger which sees 3 triple decker burgers piled on top of one another, And that's not it! In between all of the burgers is a glorious cheesy cheddar mess (9 slices of cheddar cheese!) that you won't mind licking every last bit of.
Priced at RM50, the Triple Triple is roughly the size of your face! :O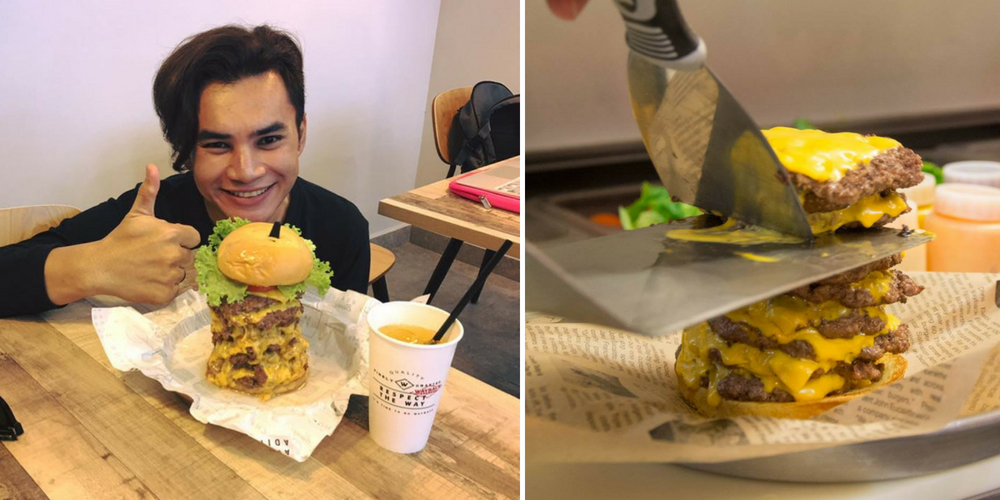 And then there's the hipster burger which refuses to fall under the range of conventional burgers.
Yup, the only thing different about the Inverted Burger is how it's served with burger buns that have been turned upside down.
Malaysians are celebrating Wayback Burgers' desire to stand out amongst the rest and are calling the idea a pretty swag one.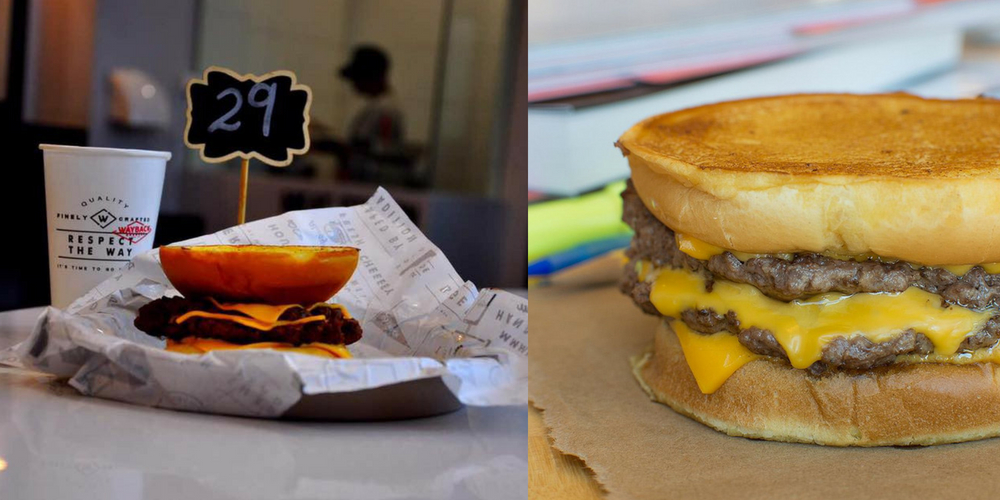 So, have we got you salivating yet?
Which burger has caught your attention? Let us know in the Facebook comment section! 😉
Wayback Burgers
Hours: 10am-10pm, daily
Address: Level 3-16B, (South) Melawati Mall, Kuala Lumpur
Website: Wayback Burgers
Tel: 03-4161 0711
Feature Image Credit: Wayback Burgers, Instagram user @alishaoqee_