I still fondly remember the first time I chanced upon Ziffy Café in Kota Damansara. Its minimalist interior coupled with interesting geometric designs left a lasting impression on me and I told myself that it was definitely on my list of cafés to visit one day.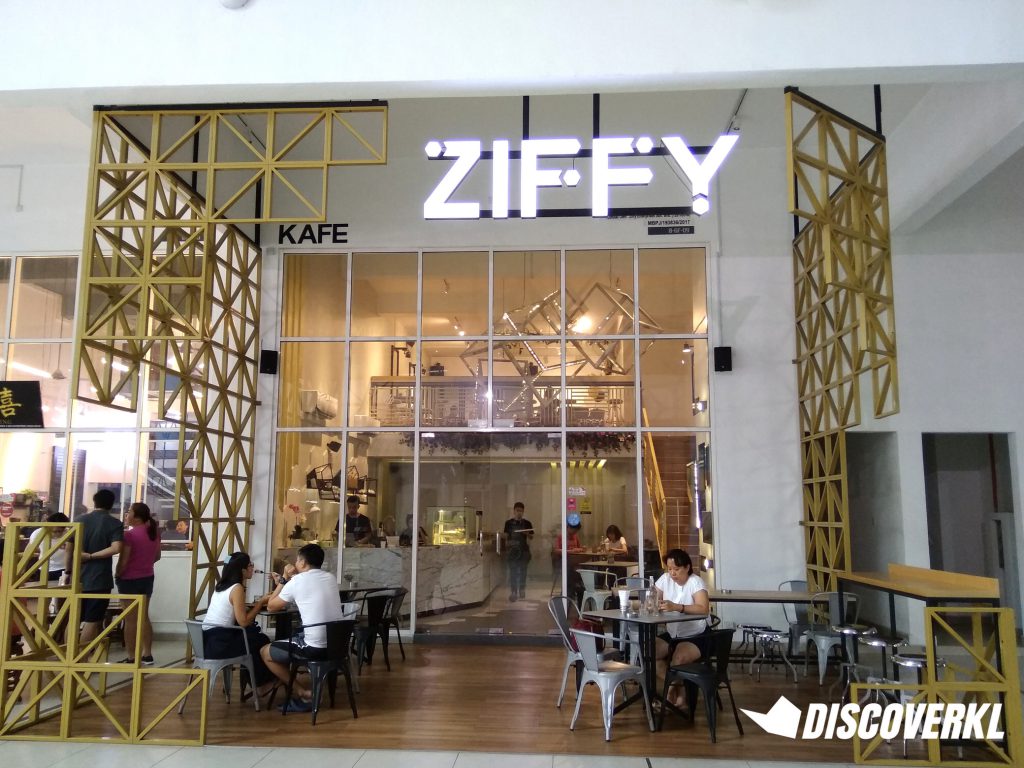 That someday finally arrived when the DiscoverKL team was invited over to Ziffy Café to sample some of their classics. These meals and drinks are just some of Ziffy's iconic offerings and hence, will be making a reappearance in Ziffy's upcoming revamped menu.
Whilst we waited for our food (which promptly arrived within 15-20 minutes), we wandered upstairs to Ziffy's mezzanine floor. We were told that there was a birthday celebration going on and taking a sneak peek at the event, it's worth noting that the mezzanine floor is rather spacious. There's even a small stage, making it ideal for private or corporate events.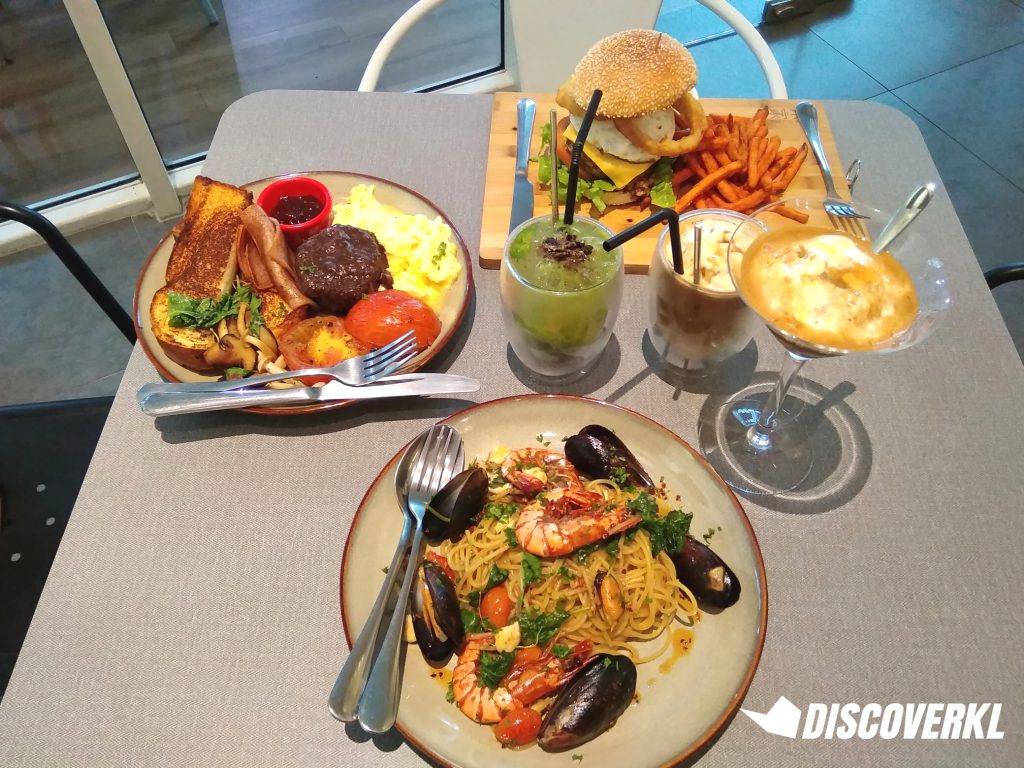 When we were notified that our meals have arrived, we promptly arranged the platters for an aesthetic shot.
Do note though that getting a flatlay picture of your meal might require quite a bit of effort as the lighting can cast a harsh shadow over your shots. However, the staff at Ziffy are rather accommodating and they helped to move the swing top bottle and menu out from the picture, thus expediting the process.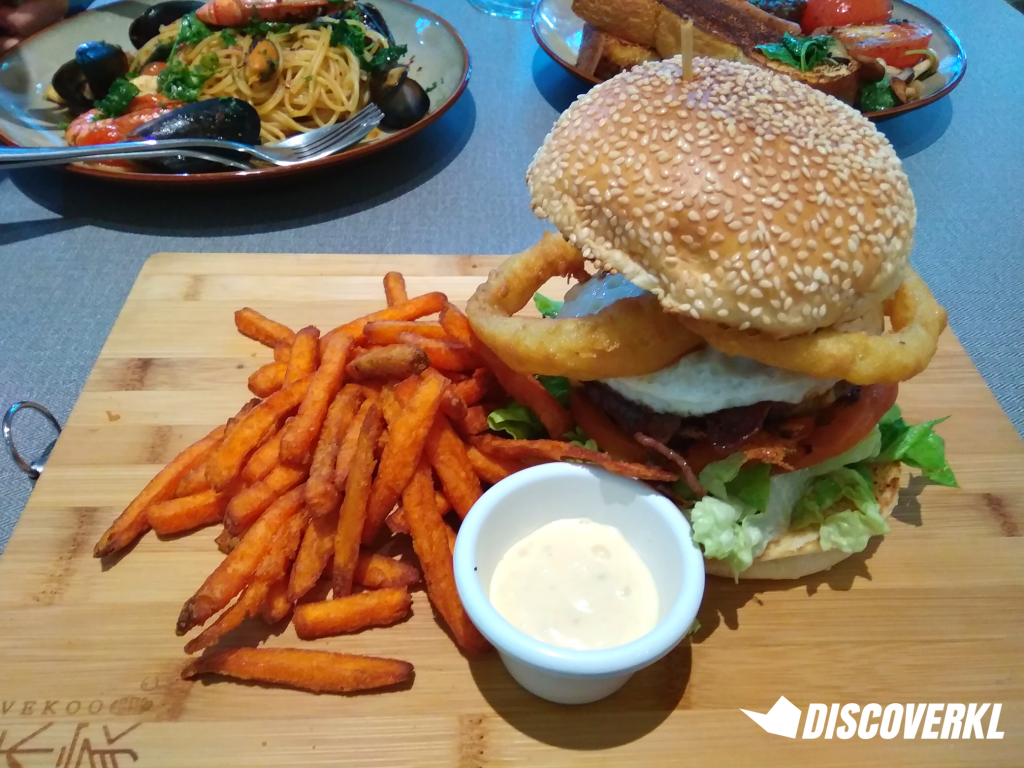 The Hippie Beef Burger was the first dish we tucked into. It's Ziffy's signature beef burger served with a side of sweet potato fries. I'm not a huge fan of beef but Ziffy does their beef justice (you'll find a delicious take on beef in the Ziffy Breakfast Feast too).
The beef is juicy and flavourful and arguably one of the better beefs I've had the pleasure of sampling. Unfortunately, the thick patty was the star of the meal and everything else took a back seat. While it isn't bad, it isn't great either—and that's not always the best when it comes to food.
The sweet potato fries were the crispy sort and were thankfully not greasy at all but the same can't be said about the onion rings which were also a tad bit too savoury for my liking. Overall though, the awesome beef patty makes this dish worth having. Also, the fact that it's a protein-packed meal—what with the beef, egg and slice of cheese—makes it an ideal post-gym meal.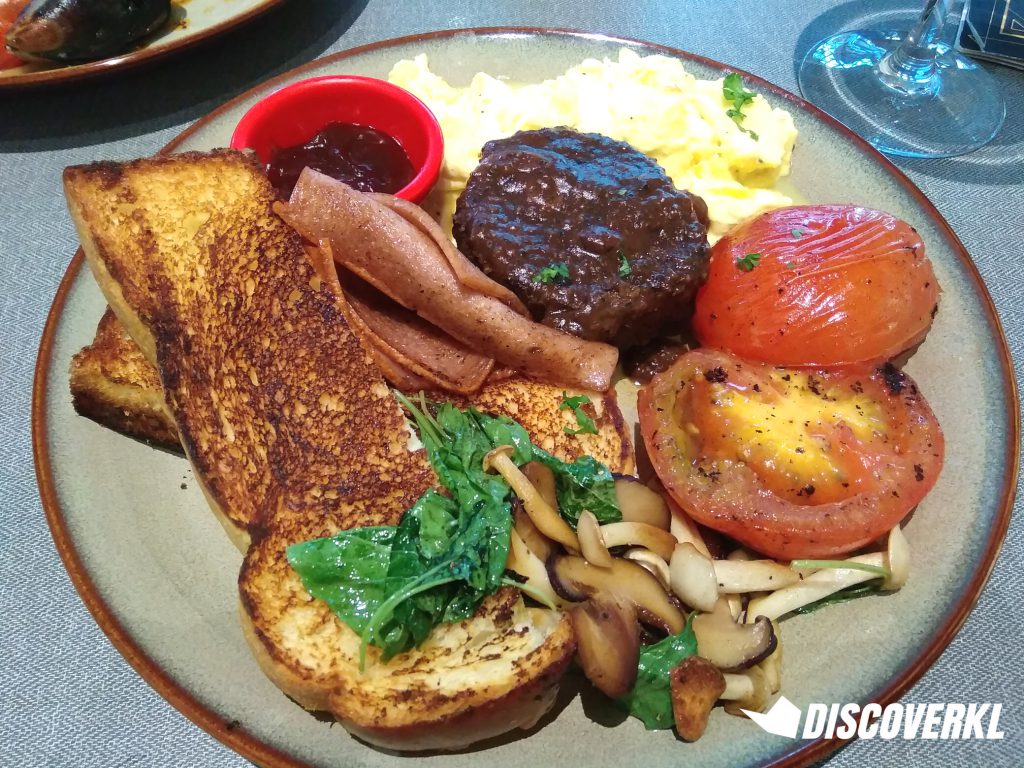 The Ziffy Breakfast Feast is Ziffy's take on a classic big breakfast. Again, beef is the star of the dish. The beef meat loaf is flavourful and had a spicy kick to it from the black pepper-filled sauce. This came as a surprise as I would've half expected the scrambled eggs to be pepper-laden but it wasn't. This resulted in a creamy egg mixture that's great when paired with the soft toast. Other elements on the platter—like the chicken ham, shimeji mushroom and roasted tomato—frankly did not stand out as much as I hoped it would.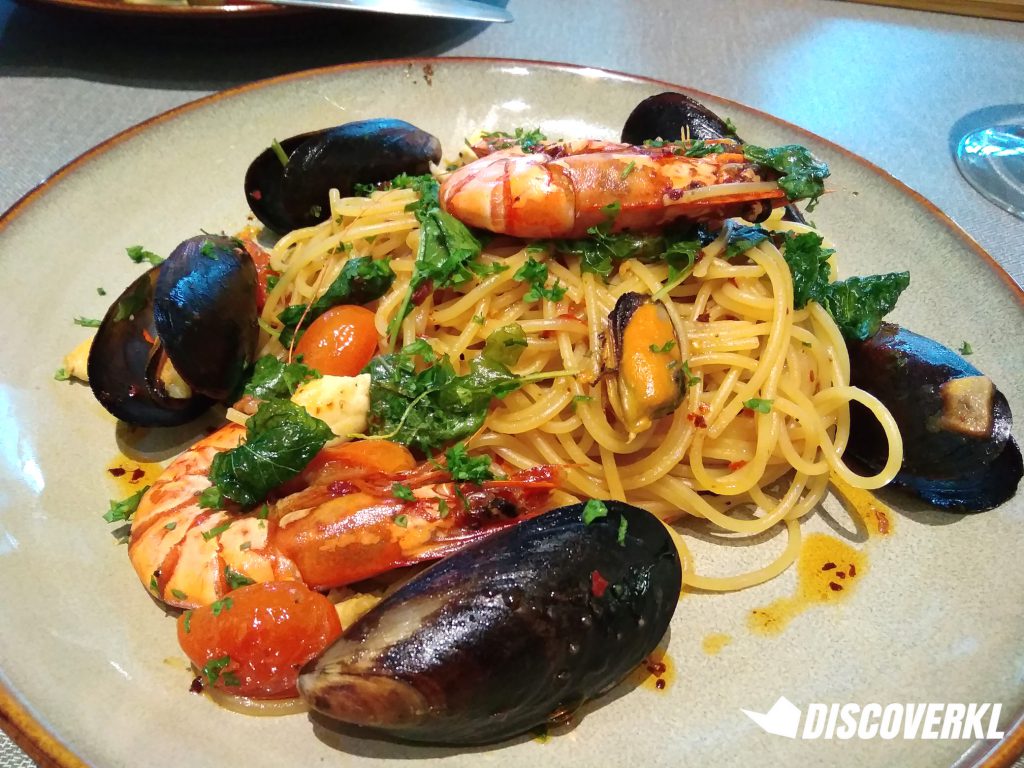 I See-Food is an aptly-named seafood spaghetti aglio olio and it's aglio olio done right. Comforting and light, you will find room to finish the entire platter, especially when accompanied by the fresh mussels and prawns. Yes, you do have to peel the prawns and gently remove the mussel meat from its shell but I assure you that it's well worth the effort.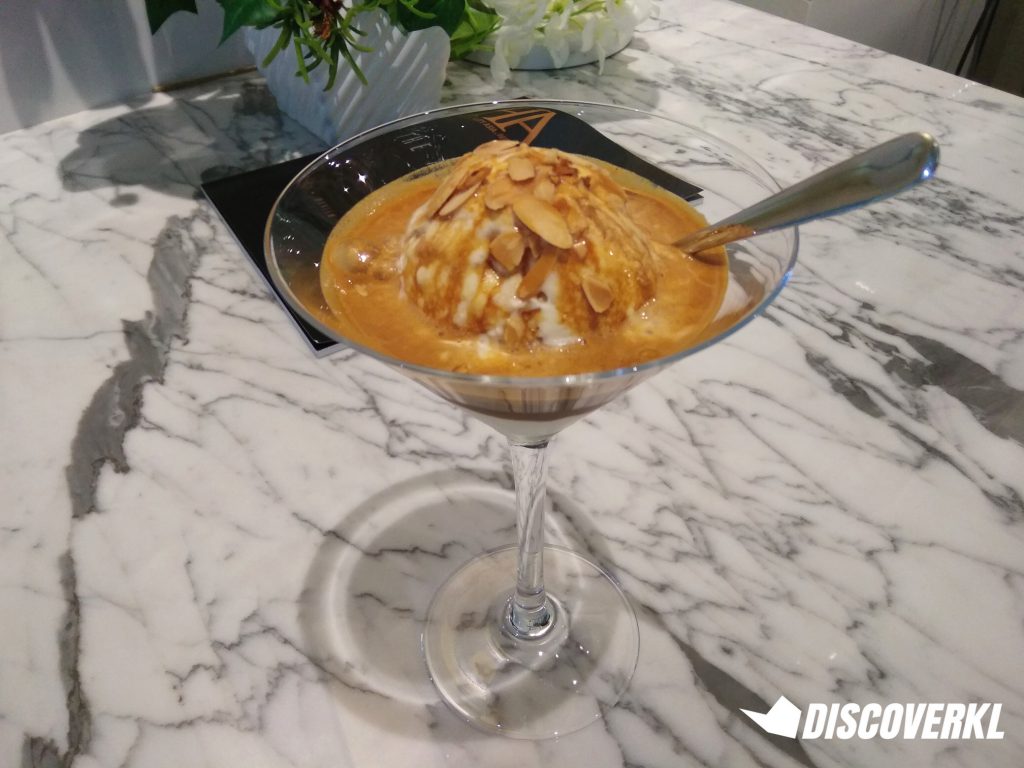 Next came the drinks.
Zai of Ziffy shared that the coffee here is a city roast blend of Guatemalan, El Salvador and Tanzanian beans. "This blend produces a cup with a full body and mild acidity," he noted.
Sure enough, the Affogato with Toasted Almond Flakes had just the right amount of coffee to it that you won't find it overpowering or too bitter. For sweet tooths, I would suggest mixing in the generous serving of vanilla ice cream thoroughly prior to taking a sip. The beverage has chocolatey and nutty notes with hints of caramel sweetness and Zai mentioned that Ziffy gets these beans from 3Bears Inc. Coffee.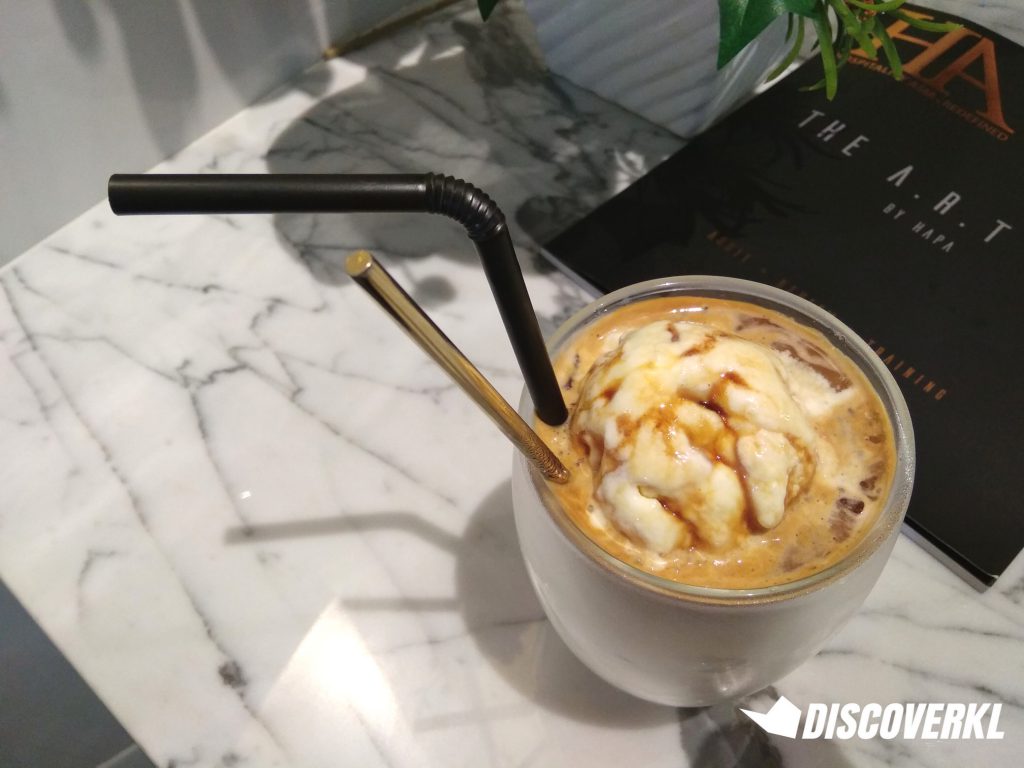 True coffee aficionados would enjoy the Melbourne Iced Coffee. I would personally prefer the Affogato to the Melbourne Iced Coffee as I found the mix of vanilla ice cream with it to be rather tasty, even for those who don't particularly enjoy their cup of java. However, with that being said, the Melbourne Iced Coffee has its wins too. It has a stronger coffee flavour and even a small glass of this would suffice. I would imagine it being perfect when paired with a biscotti.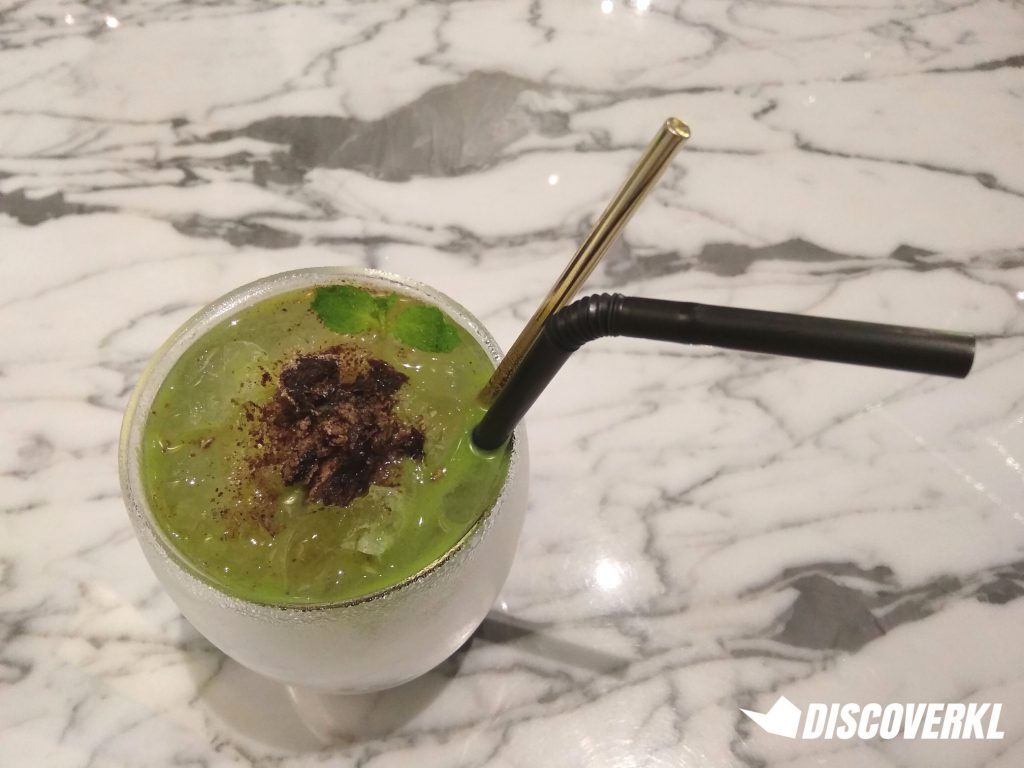 We ended our meal with the Assam Kedondong Mojito. There's a reason why this drink is constantly the star of Ziffy's social pages—it's really good.
Ziffy has managed to marry the mojito and assam flavours together well. It's refreshing and is a great way to end a heavy meal. In fact, we found ourselves wondering what's the recipe for this very beverage because as simple as it might seem, it's the kind that you'd hope to be able to recreate in your own kitchen. But of course, in failing to do so, you'd know exactly where to find it.
Where we had higher expectations for Ziffy, we found that their meals were average at best and not quite as memorable as we hoped it to be. What they do do well though is their beef dishes as well as their beverages. A winning combo would be The Hippie Beef Burger paired with the Assam Kedondong Mojito.
Price: 
Quality: 
Ziffy Café
Hours: Tuesdays-Sundays: 10am-9pm. (Closed on Mondays).
Address: Lot B-GF-09, Sunway Nexis Mall,, Kota Damansara, Petaling Jaya
Website: Ziffy Café
Tel: 03-7621 1857