Be prepared to indulge in one of the most extra desserts around!
Emack & Bolio's, an ice cream brand from Boston, Massachusetts is now available in Malaysia!
You might recognise it from Korean drama, A Korean Odyssey, where several key characters from the series were seen enjoying the dessert.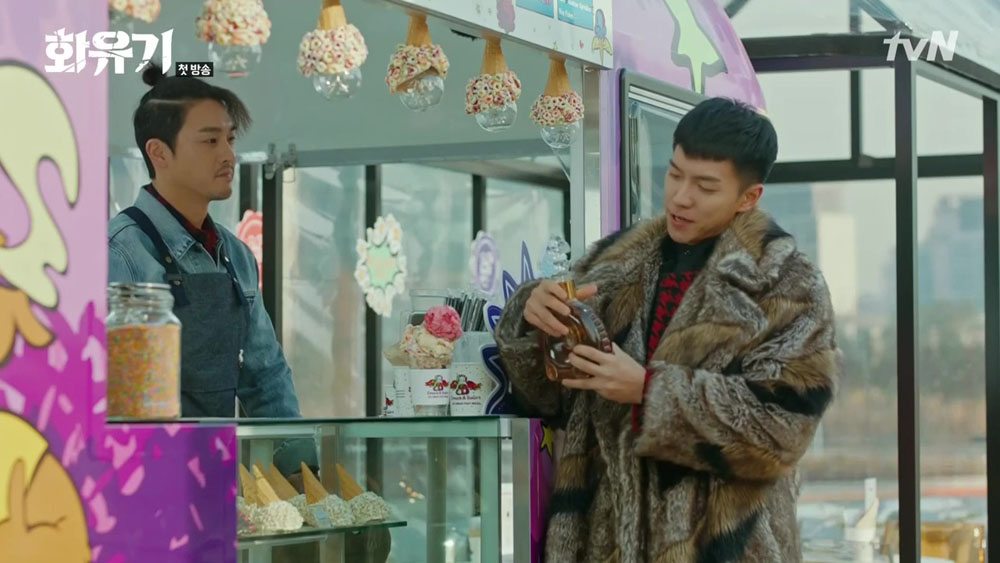 Dubbed the ice cream that rocks, what makes Emack & Bolio's unique is how it's often served with multiple scoops of indulgent flavours like Peanut Butter and Chocolate Chip.
Although you can opt for single scoops, we assure you it's never enough! 😛
The way it works is:
1. You must first choose your cone of choice.
2. Next, opt to have 1, 2, 3 or even 4 scoops of ice cream flavours.
3. Lastly, top it with any sprinkles or toppings that your heart desires.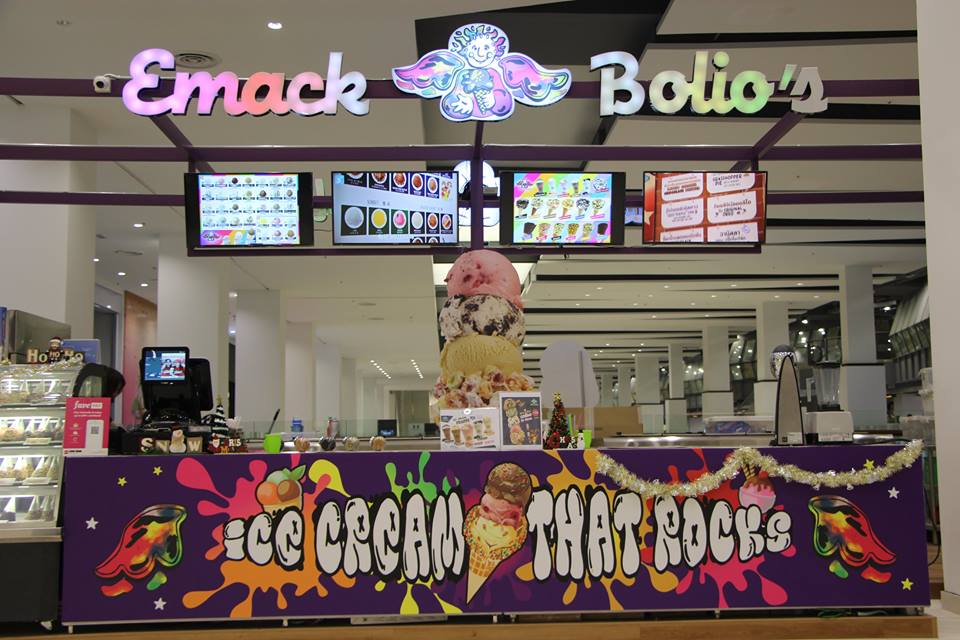 Opt for flavours like a mega scoop of Cake Batter in a Salted Caramel Pretzel ice cream cone covered with Fruity Pebbles.
Or the Vanilla Bean ice cream with chunks of Chocolate Chip Cookies and Brownies mixed in.
Then, there's the Peanut Butter and Chocolate ice cream combined with Froot Loops.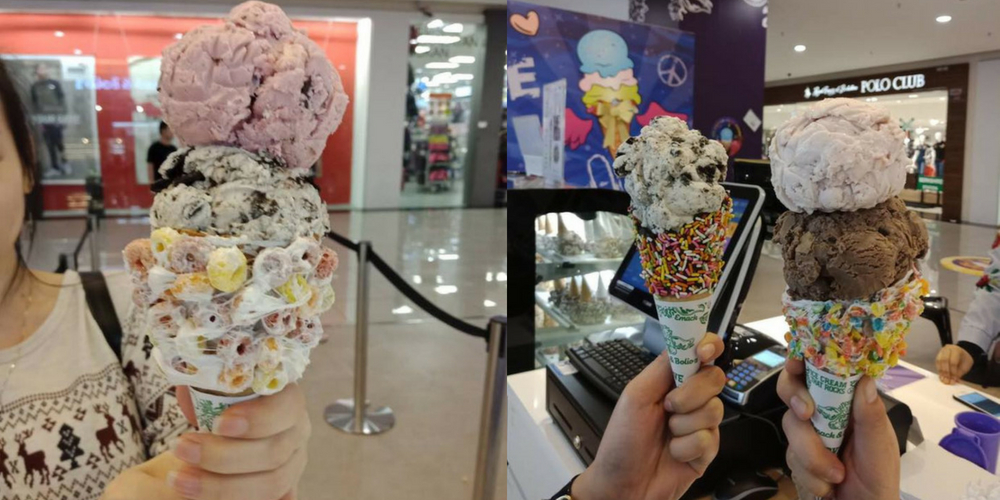 Be prepared to pay quite a fair bit for one ice cream though. A triple scoop could easily set you back RM40+.
You'd definitely get what you pay for considering how these premium ice cream flavours are imported directly from the US.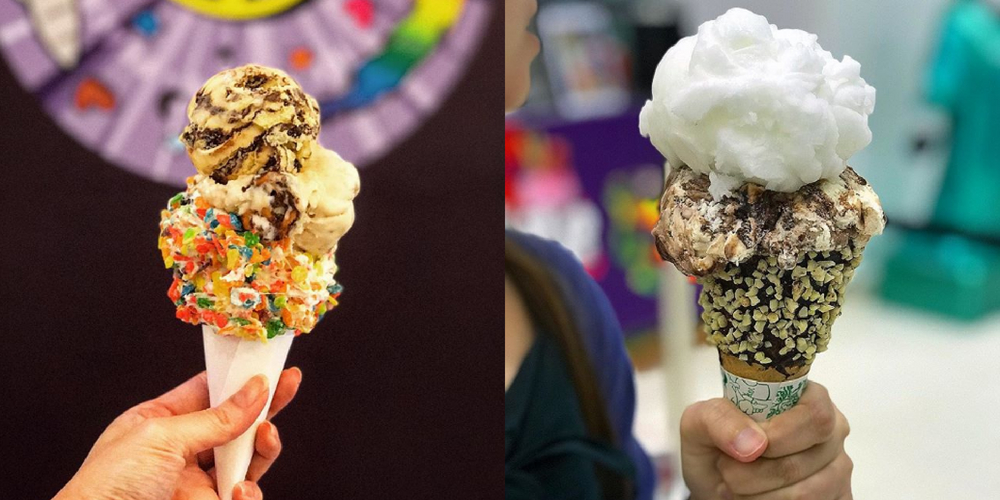 If you're not one for indulgent ice creams, there's a whole array of chocolates for you to choose from.
Flavours come with quirky names like Coconut Clusters, Almond Bark, Pecan Turtle, Sea Salted, Peanut Butter Cups, Nutella Cups and Chocolate Dipper Treats.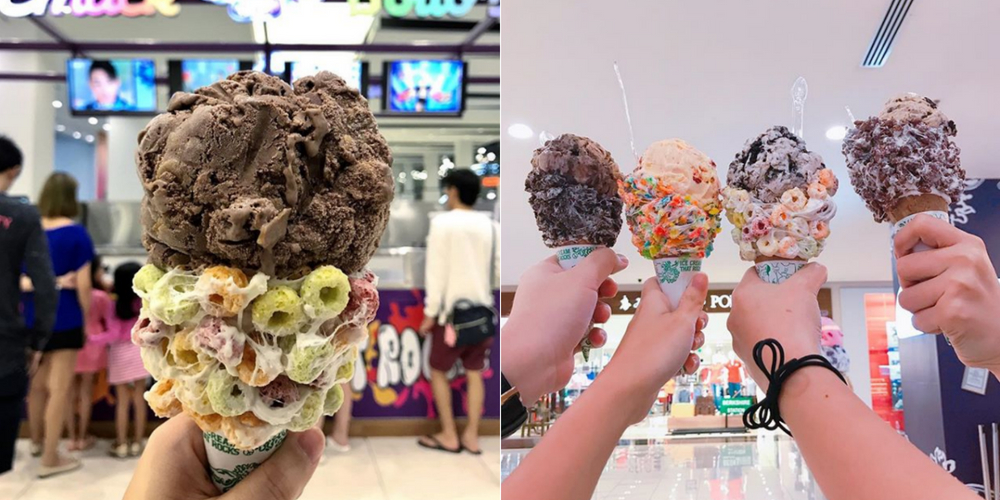 Emack & Bolio's delectable desserts are currently available in Johor Bahru's KSL City Mall but we can't wait till the Boston ice cream brand expands to KL so we'll be able to try these ice creams out too!
Now the question is: which flavour would you try out first? 😛
Emack & Bolio's Malaysia
Hours: 10am-10pm, daily
Address: KSL City Mall, GF-S05A, 33 Jalan Seladang, Johor Bahru
Website: Emack & Bolio's Malaysia
Tel: 010-228 4484
Feature Image Credit: South China Morning Post