Election season is upon us and with less than 24 hours left to the opening of polling stations across Malaysia, many citizens, particularly first time voters, are hitting the interwebs, searching up on the voting process itself.
According to New Straits Time, Malaysia recorded upwards of 14 million registered voters for GE14 and many of these would be first time voters.
For those who are placing a vote for the very first time on May 9, here's a list of stages to be aware of prior to heading to the polling station.
1. Check your registration status.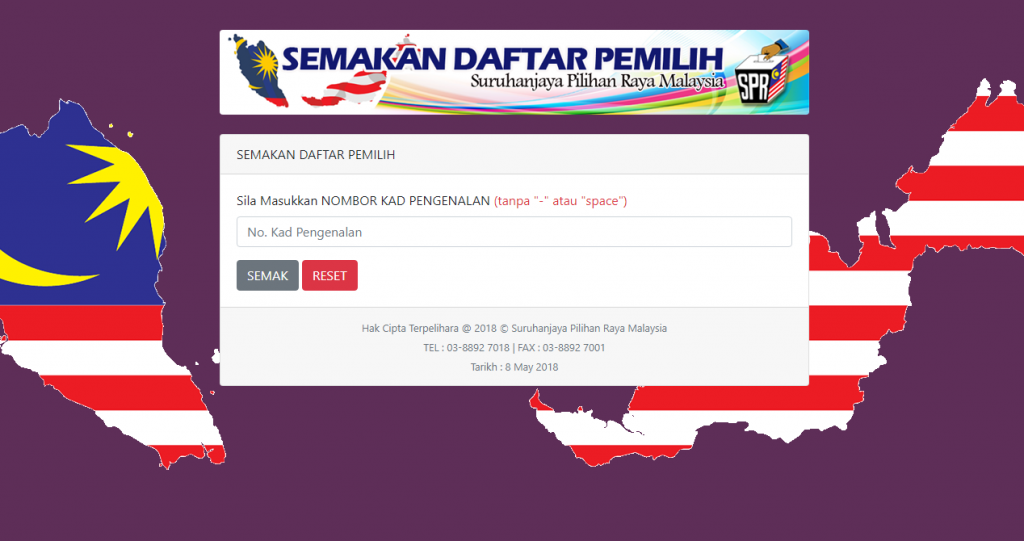 Most would know the location of their polling station by now but in the case that you don't, you can always check it on https://pengundi.spr.gov.my by keying in your identification card number. More importantly, know your line number (nombor saluran) as this is the exact location in which you will be queuing up at.
2. Know what you need to prepare.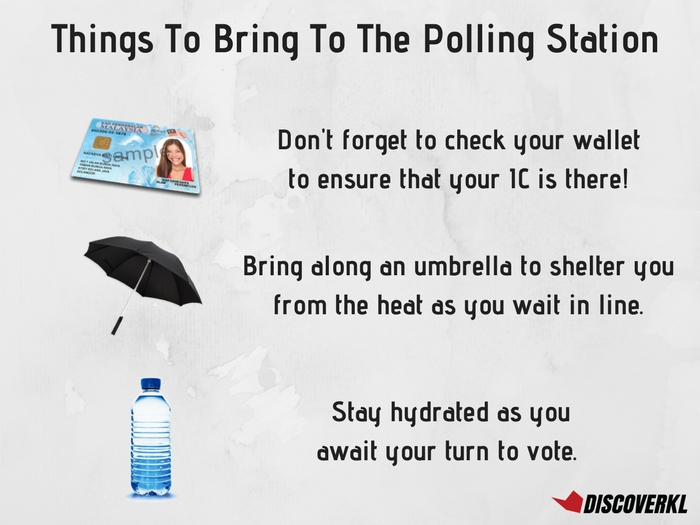 There are several key things to remember bringing along with you before leaving your home tomorrow for the polling station. Most importantly, do ensure that your identification card is in your wallet. This is the only form of identification that you would require in order to cast your vote. As a form of comfort, bring along an umbrella or a cap to shelter you from the sun as you wait in line. Have a bottle of water handy as well as you won't know for certain how long you will be at the polling station for.
3. Head early to place your vote.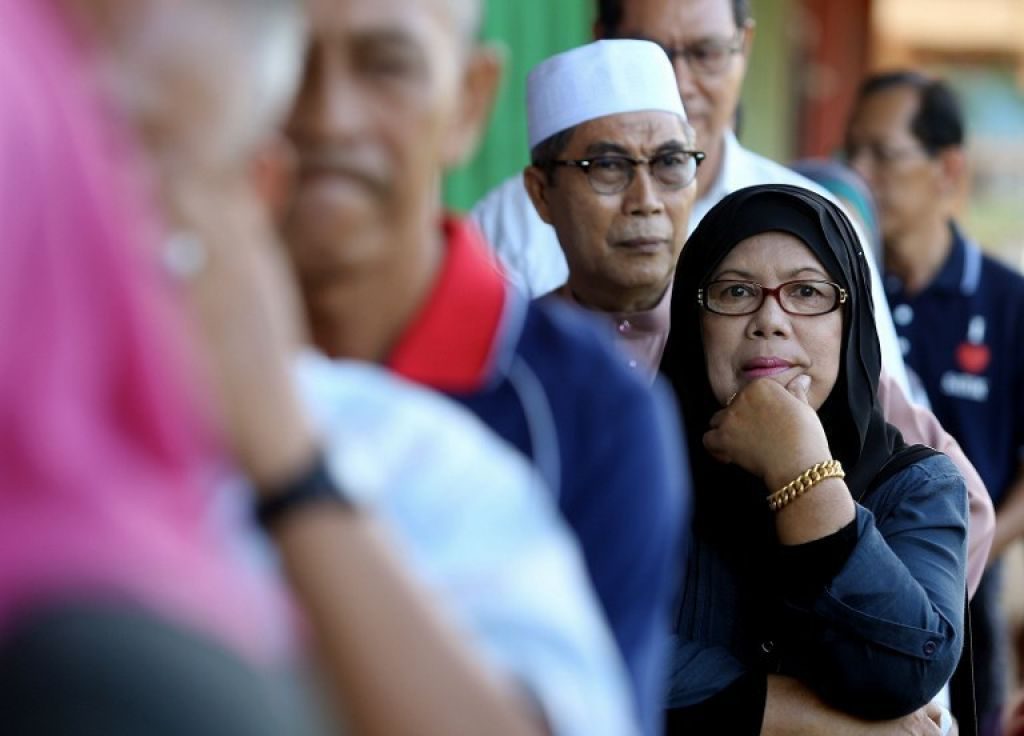 While there are conflicting thoughts on whether it's best to head in early or later in the day when there may be a smaller crowd, it's always best to perform your duty bright and early. At the very least, you would have casted your vote at the start of the day and you'll have the rest of the day to enjoy the public holiday. Polling stations open by 8am but you may start queuing up even before then to secure your spot.
4. Head to the Election Clerks Station.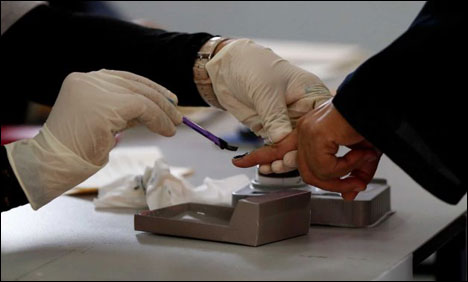 Once at the polling station, head to the election clerks station. There will be 3 clerks present, each with important duties throughout the day. Besides the election clerks, there will be voting agents and a chief officer present as well.
Clerk 1: Hand your identification card over to the first clerk who will examine your identification card details thoroughly. The clerk will then read your name aloud and cross it off. Next, your hands will be examined for any marks.
Clerk 2: After ensuring that your hands do not have any man-made marks on it, your finger will be dipped in indelible ink, which is a semi-permanent ink containing silver nitrate. This ink can be removed using nail polish after you have casted your vote. However, do opt to leave it on for the day and claim your free meals, whether it's a bak kut teh, burger or a free drink.
Clerk 3: Next, you will be issued a ballot paper. Besides ensuring that there are no marks on your ballot paper, do note that it has a serial number and a certified stamp as well.
5 Proceed to the booth.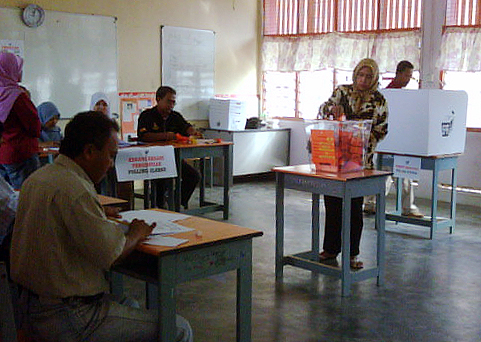 Bring your ballot paper over to the designated booths. These booths are shielded, much like an ATM, to ensure each voter's privacy. Mark an 'X' for your candidate of choice for both state and parliament. Be sure to mark the X within the box but do not extend the symbol towards the edges—if it extends to the edges, your vote will be considered as a spoilt vote and will not be considered.
6. Cast your vote.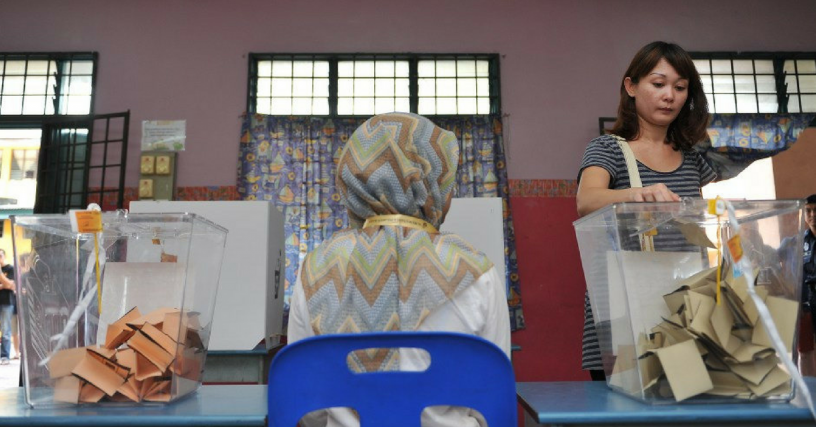 Finally, fold your ballot paper in half and place your vote for both State and Parliament in the boxes before you. To prevent any cases of tampering, these ballot boxes are securely locked prior to the voting process.
7. Exit the polling station.
After casting your vote, exit the polling station knowing that you have performed your civic duty. The results will be tabulated after 5pm and will be announced on the same day.
Feature Image Credit: ABCNewsGo