EDITOR'S NOTE: Hoppers KL is currently in the process of relocation. To find out where they'll be headed to next, stay tuned to DiscoverKL! 
Sri Lankan cuisine takes centrestage at a tropical-themed restaurant in Pudu, KL.
Pancakes which are made from fermented rice batter and coconut milk are served on the menu and paired with sweet and savoury condiments of every sort.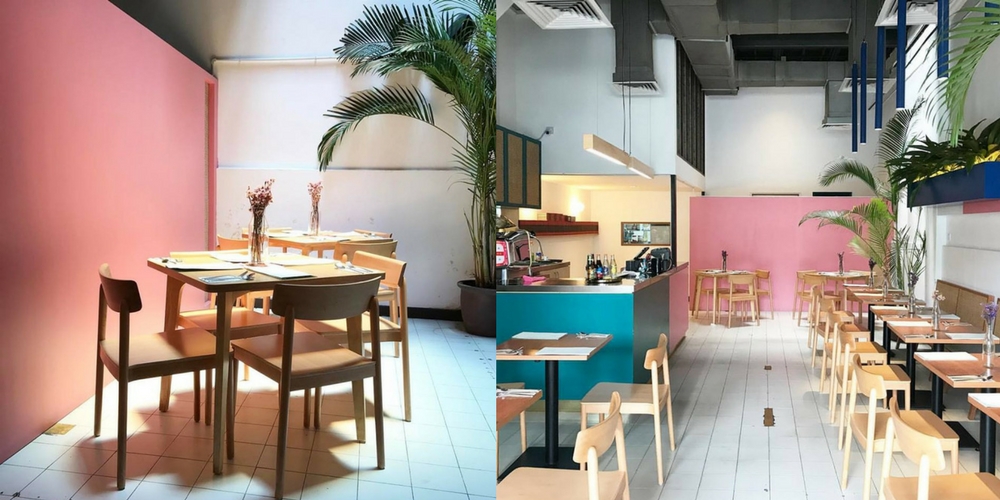 Appams, also fondly known as Hoppers, can be found at the restaurant with a same name.
According to the folks behind Hoppers, they decided to open a restaurant focusing on hoppers as they grew up eating the minimalistic pancake.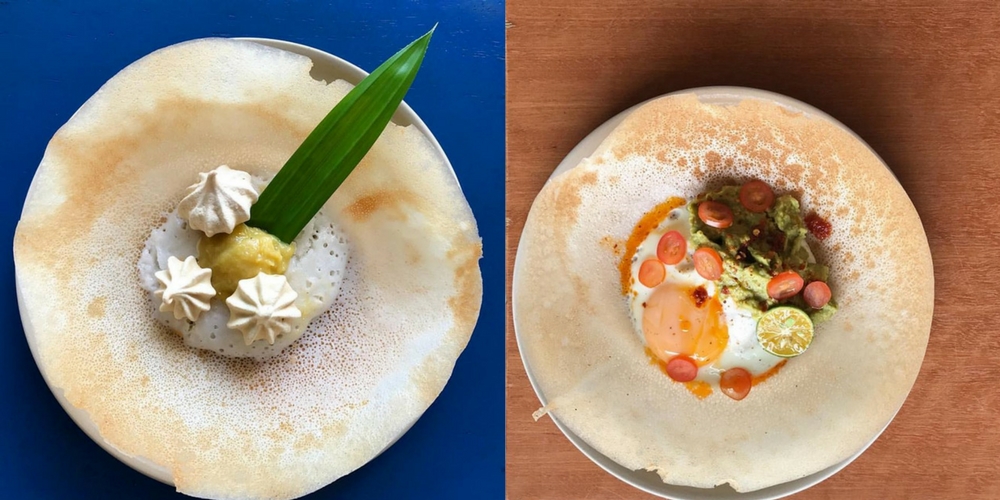 "Our mother made the best tasting appams we've had, unrivalled by any we've tested in our months or research which extended to Sri Lanka wherein we happened upon the bowl shaped pancakes unlike the ones seen in Malaysia and made by our mother," shared the Hoppers team on their website.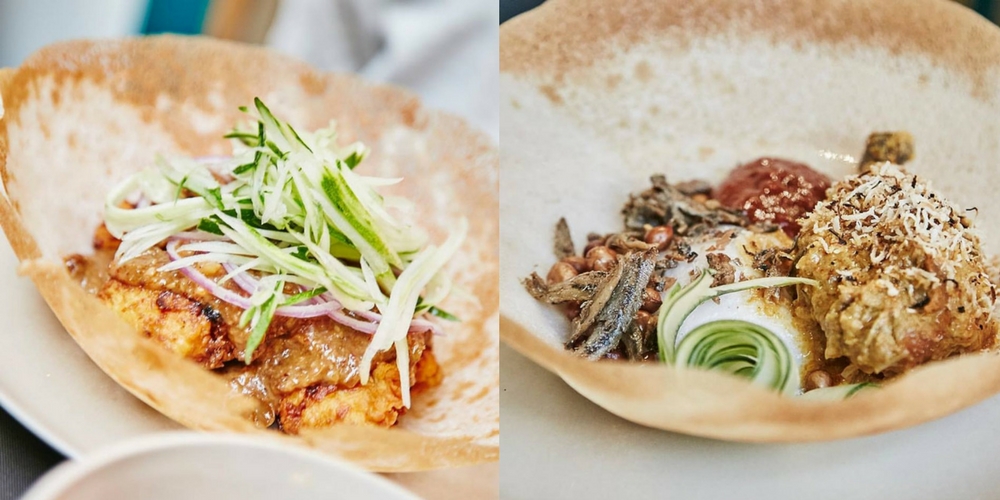 And lo and behold, Hoppers is born, and what's great about it is the fact that the recipe is passed down from the founder's mother, while also injecting a modern twist to Sri Lankan delicacy.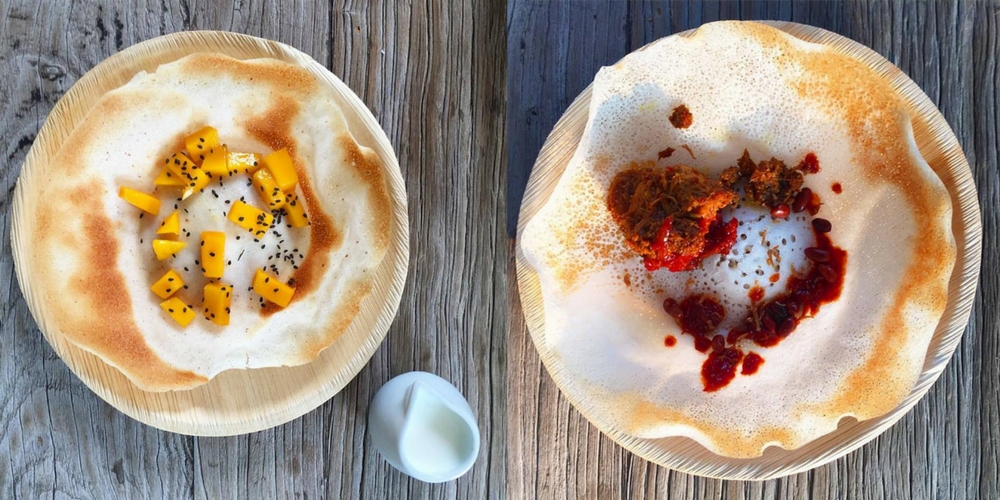 The way that hoppers are naturally shaped worked in their favour as they could then use it as a bowl and top on the condiments within the pancakes as opposed to by its side.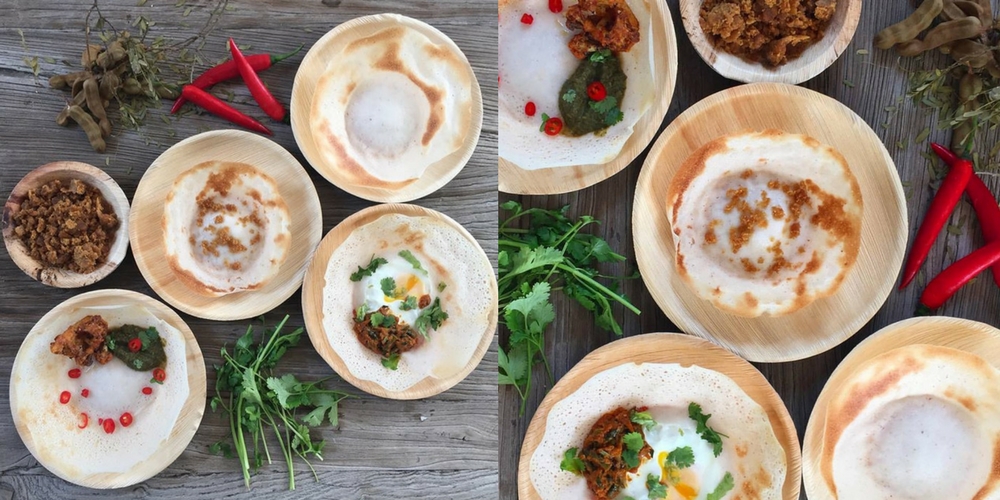 Flavours include Milo hoppers which is appam with a Milo ganache and peanut crumbs, served with Horlicks and condensed milk.
For savoury, go for the Goat hoppers which is appam with peppery goat, yoghurt, pomegranate seeds, coriander and a dash of garlic pickle.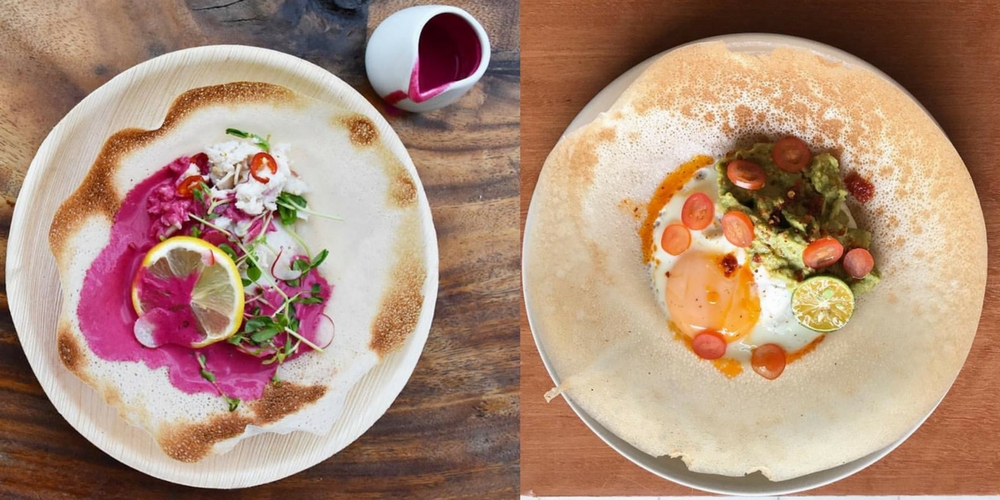 By using locally-sourced ingredients as much as possible, the flavours are uniquely Sri Lankan while fondly Malaysian at the same time. In essence, it's comfort Malaysian food with a Sri Lankan twist.
Hours: Mondays-Thursdays: 10am-4:30pm, Fridays-Sundays: 10am-9pm
Address: 76 Jalan Pudu, Kuala Lumpur
Website: Hoppers KL
Tel: 03-2022 0832
All Image Credit: Hoppers KL