Nasi kandar is a local favourite dish, where it is served with steamed rice – either plain or flavoured – and accompanied by a variety of curries and side dishes. It is not unlike nasi campur, except it is on a whole other level of spicy. You can easily find a nasi kandar specialty shop in Malaysia, but you won't be able to find another one like Rogayah's nasi kandar.
On Sundays only, Rogayah wakes up before dawn – as early as 2am – to prepare the dishes for nasi kandar, and then at 6am, starts to put out tables and chairs in her home's lawn for customers to come and enjoy her homecooked nasi kandar.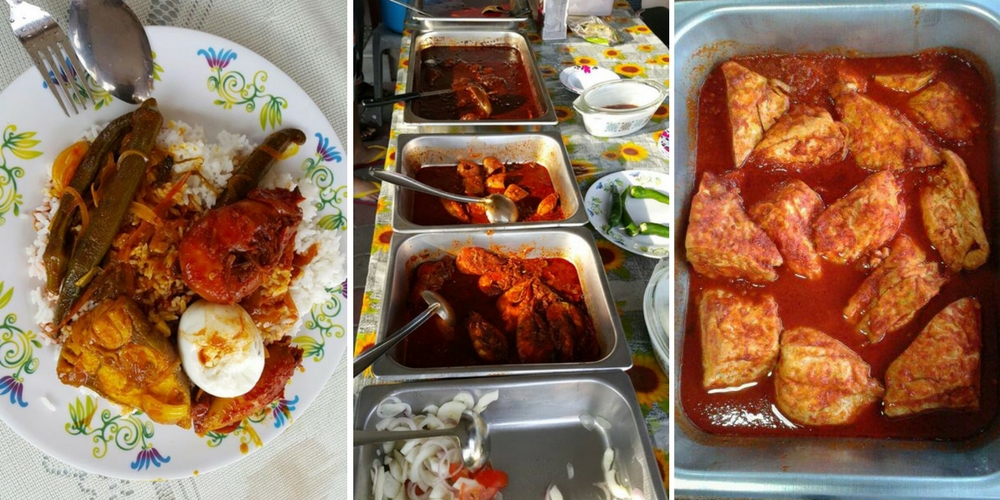 Rogayah's nasi kandar goes by many names, such as Pak Ali, Warung Seri Pinang, and Nasi Kandar Gayah. Rogayah's dishes for her brand of nasi kandar include fish curry, beef, spicy prawns, brinjals, okras, boiled eggs, and more. Seatings are limited so you might find yourself standing in a long queue, but when the nice lady is so kind to pile dishes on your plate and encourage you to take more, the queue is kind of worth it.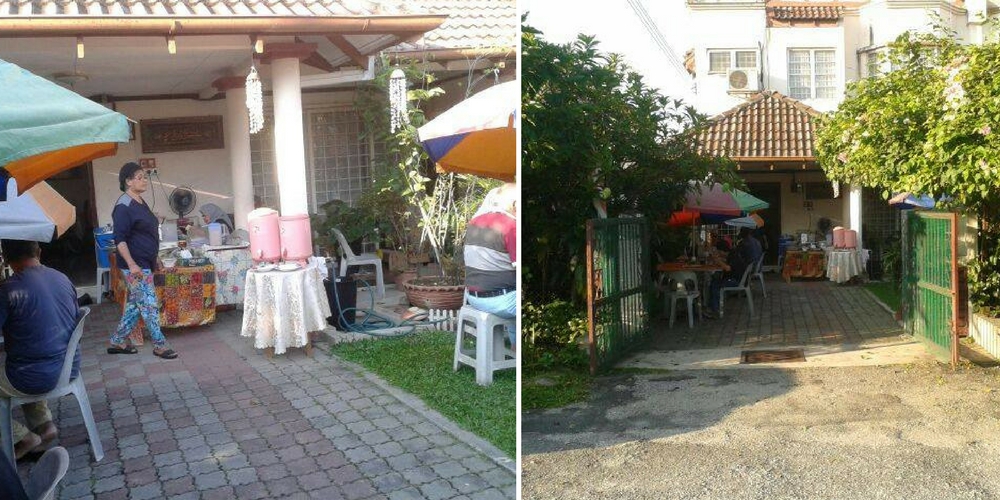 Rogayah's residential nasi kandar shop only opens on Sundays from 6.30 am until it's sold out, which is usually as early as 8am. Do remember to park your car appropriately so as not to block the neighbours.
If you come after it has been sold out, then you will be politely turned away. Of course, despite that, Rogayah is more than willing to do catering services, so if you would like something on days other than Sundays, you can simply place orders with her too.
Hours: Sunday: 6.30am-Sold out
Address: 24, Jalan USJ 11/1b, USJ 11, 47620 Subang Jaya, Selangor
Tel: 016-346 2723
All Image Credit: Rogayah Ali Facebook