When you go to a mamak store and you ask for a nasi pattaya, what you get is fried rice wrapped in an omelette. Now, while most would agree that nasi pattaya is legit good, there's a Japanese version with a similar appearance but a completely different method of preparation.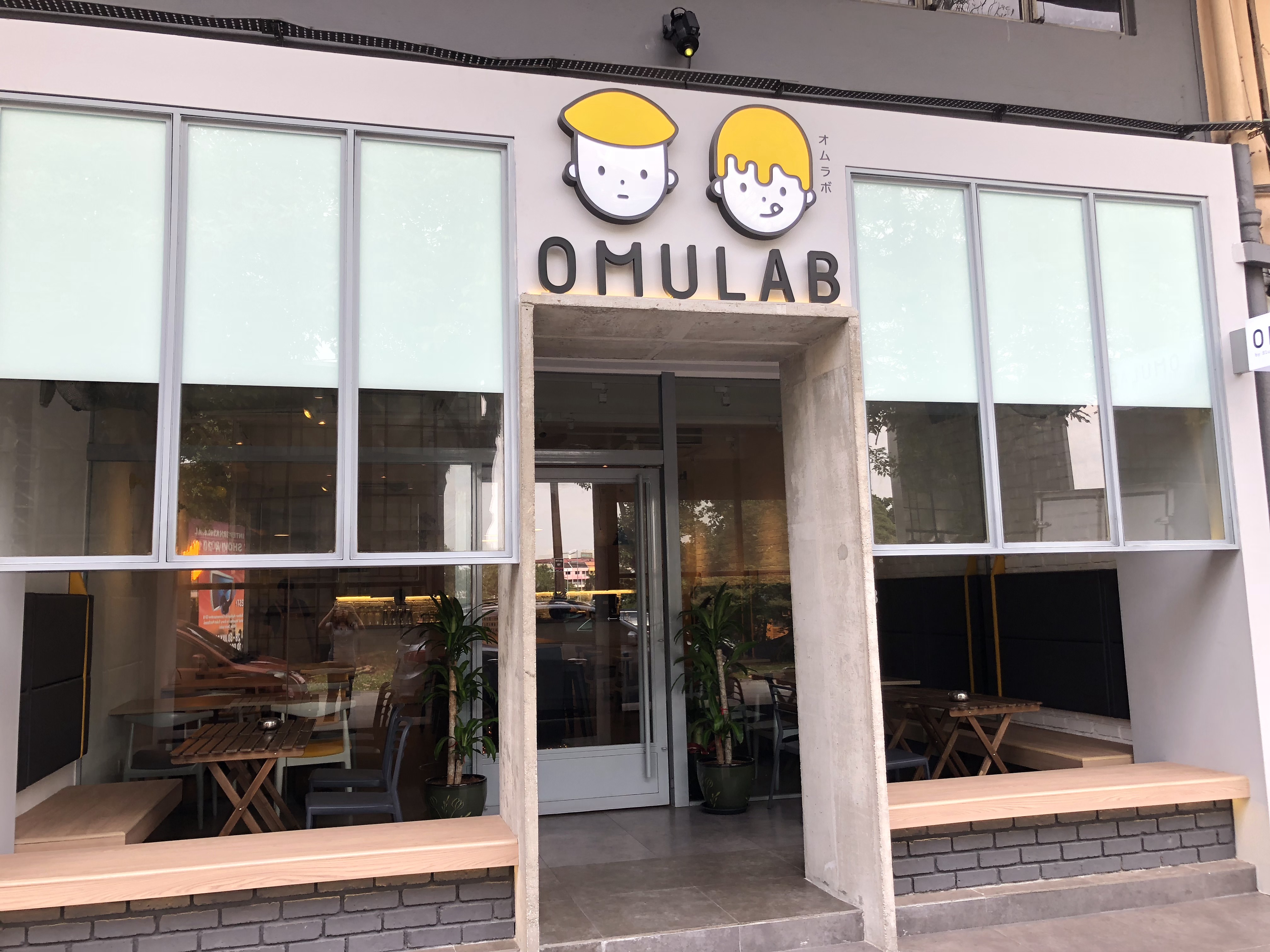 Currently, Omulab is the only omurice specialty restaurant in Klang Valley and all of the food items on the menu feature an omelette-style dish served in different variations.
Omurice is a mash up of the words "omelette" and "rice" in the Japanese language. The way that this unique dish is prepared is by cracking an egg into a pan and waiting for the outer edges of the egg to be completely cooked before folding it inwards.
The way that this dish is presented, is by placing the folded up omelette on a bed of rice. When sliced open lightly with a knife, the insides will gush out, kind of like a lava cake.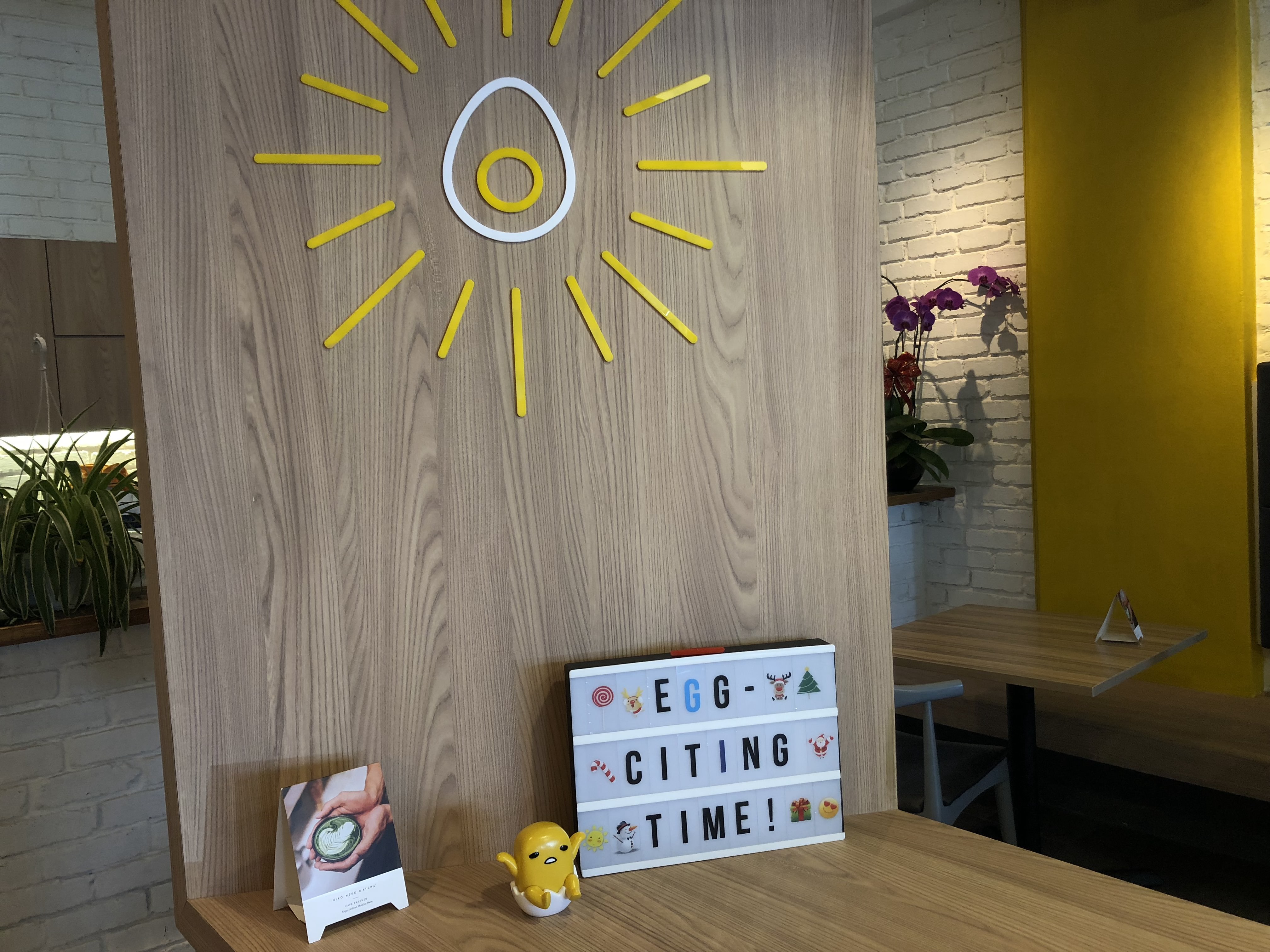 Since conception, Omulab has had an influx of customers who keep coming back for more, but then they also tend to complain about the steeper pricing and the duration it takes to make an omurice.
Siew, the owner of Omurice mentioned that Omulab currently has 2 stoves and only 3 chefs who have the skills to prepare the omu part of the omurice. Hence, during peak hours, it might take up to an hour to serve the dish.
Siew also mentioned that the complaints can be disheartening, because the customers don't really understand the behind-the-scenes of their production. They tend to underestimate the effort in producing an omurice dish.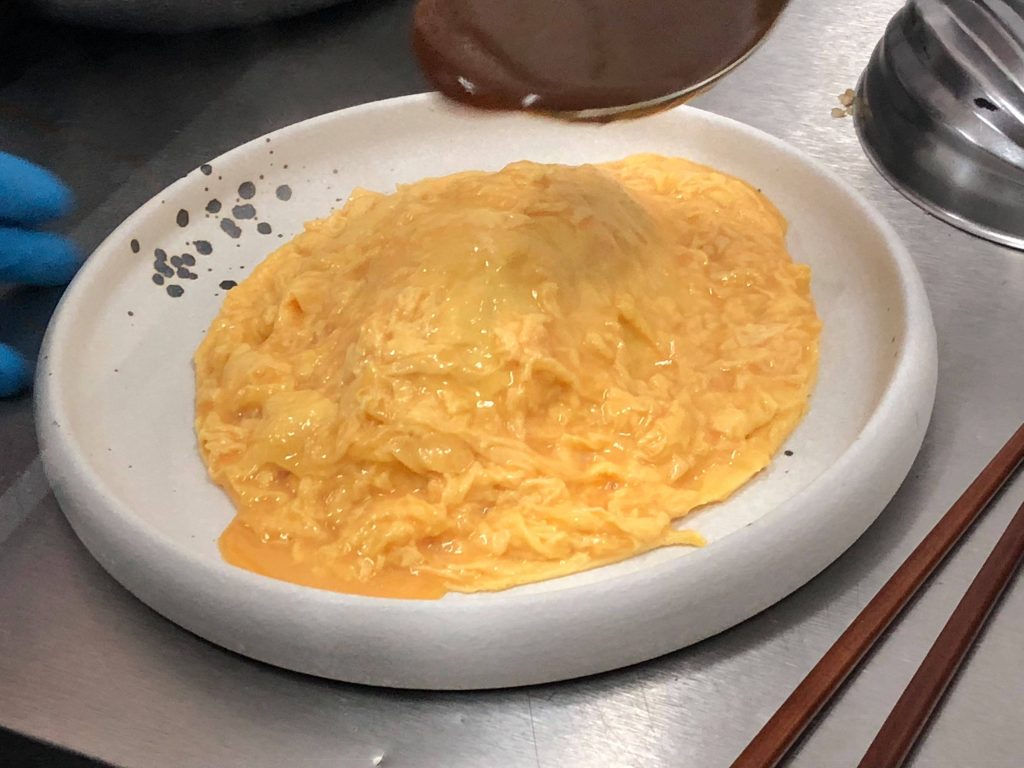 However, to be fair, on the day of this review, there wasn't much of a crowd and we were served within 10-15 minutes, which is a fair waiting time for any restaurant.
As for the slightly steeper pricing, Siew shared that it comes down to the fact that the ingredients are imported from overseas. They also run safety tests on the ingredients in labs to ensure its quality and taste.
For instance, the cheese originates from France, and the folks behind Omulab sends it to labs in Johor to run safety tests, and only then will they get the ingredients to make the omurice.
So when you see that it's just an omelette and rice, there actually has been a lot of work put into it to make the dish a success.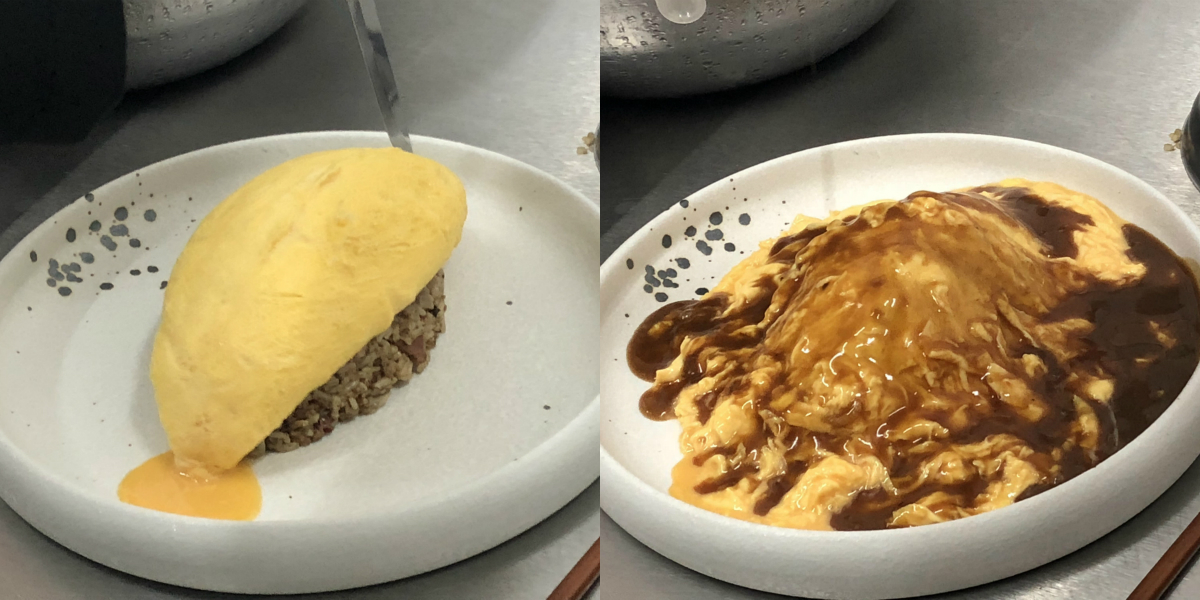 The Master Demiglace (RM20.50) features minced beef fried rice topped with the omelette and drizzled with demiglace sauce.
We got to observe the entire cooking process from start to finish and it was absolutely glorious. It tasted as good as it looked too! If you're one of those people who like their eggs salty and pepper-y, you'll like the demiglace sauce, as it's flavourful and savoury.
Though as a big fan of eggs myself, I'd recommend having the omelette as is, which means you can request to separate the sauce from the omelette and dip in sparingly.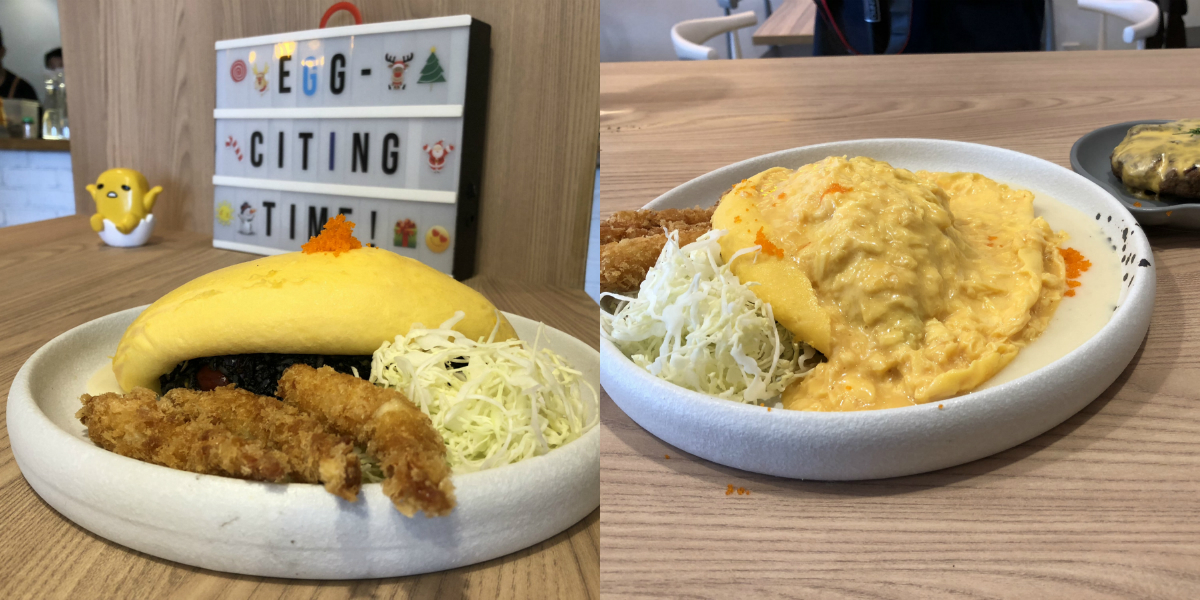 The Black & White (RM23.50) is a Spain squid ink fried rice topped with an omelette and complemented with a white mushroom sauce.
The omelette looked delectable as ever, but personally, the black rice looked slightly unappetising to me. I learnt not to judge a book by its cover though as the first taste got me coming back for more.
Also, the rice mixed in with the warm egg and mushroom sauce might be a little buttery, but overall, I give it a thumbs up. It came with 3 decently sized deep fried squids which I found worth it at its price point as well.
Price: 
Quality: 
Omulab
Hours: Tuesdays-Sundays: 10.30am-10.30pm. (Closed on Mondays).
Address: No. 7, Jalan 17/45, Petaling Jaya, Malaysia
Website: Omulab
Tel: 03-7492 7506