2017 has been a roller coaster ride for many of us but at the end of the day, we have successfully made it through 365 days. Regardless of whether we regretted some of our actions and words in 2017, it is now all in the past and what we can do is learn from it and do better in 2018. With that note, here are 11 places in Klang Valley where you can end 2017 with a bang and ring in the new year.
1. Taman Tasik Titiwangsa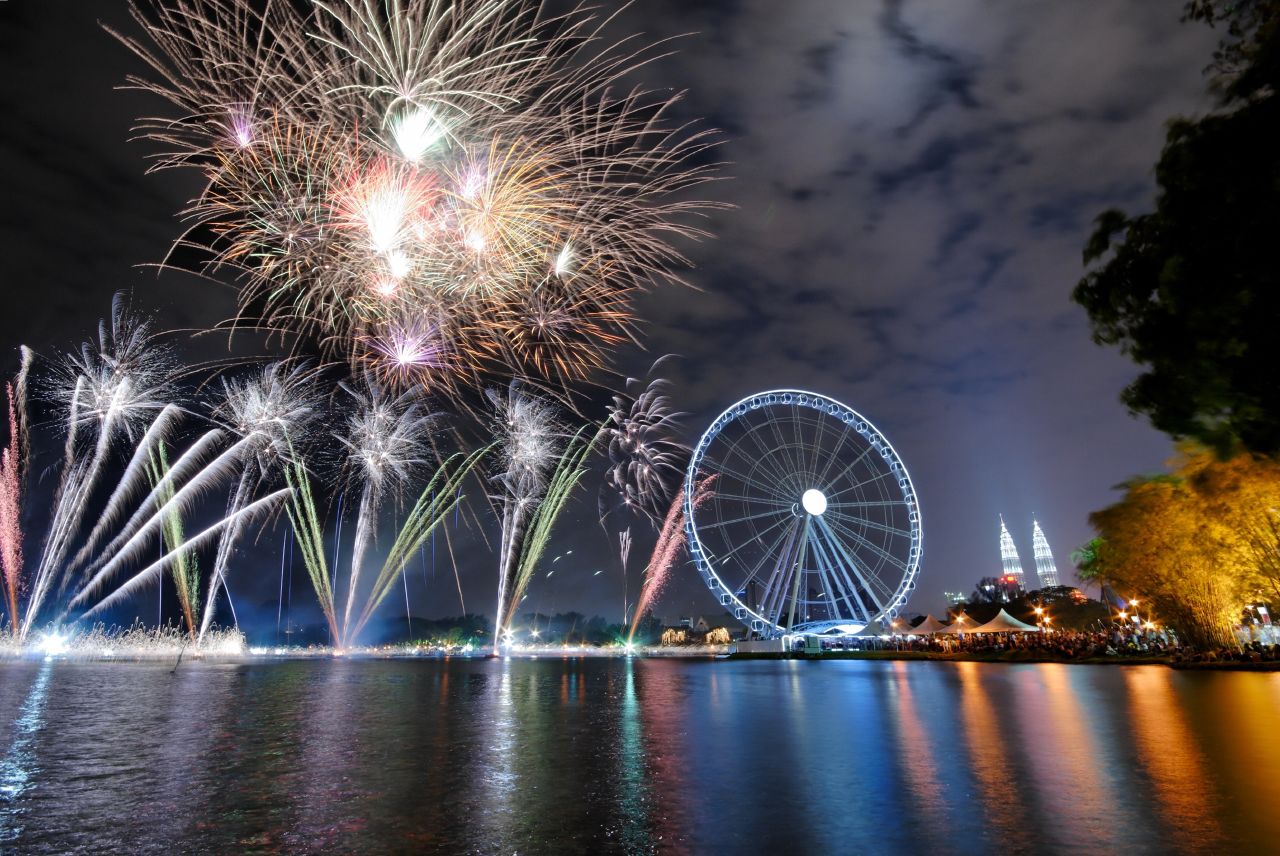 There are high grounds and low grounds here, and the best vantage point is always the higher grounds. Sure, it can be disconcerting to know that you have to climb, but those ten minutes of display, just for you to feel 2017 slip away, ought to be worth it.
2. Bridge Bar @ G Tower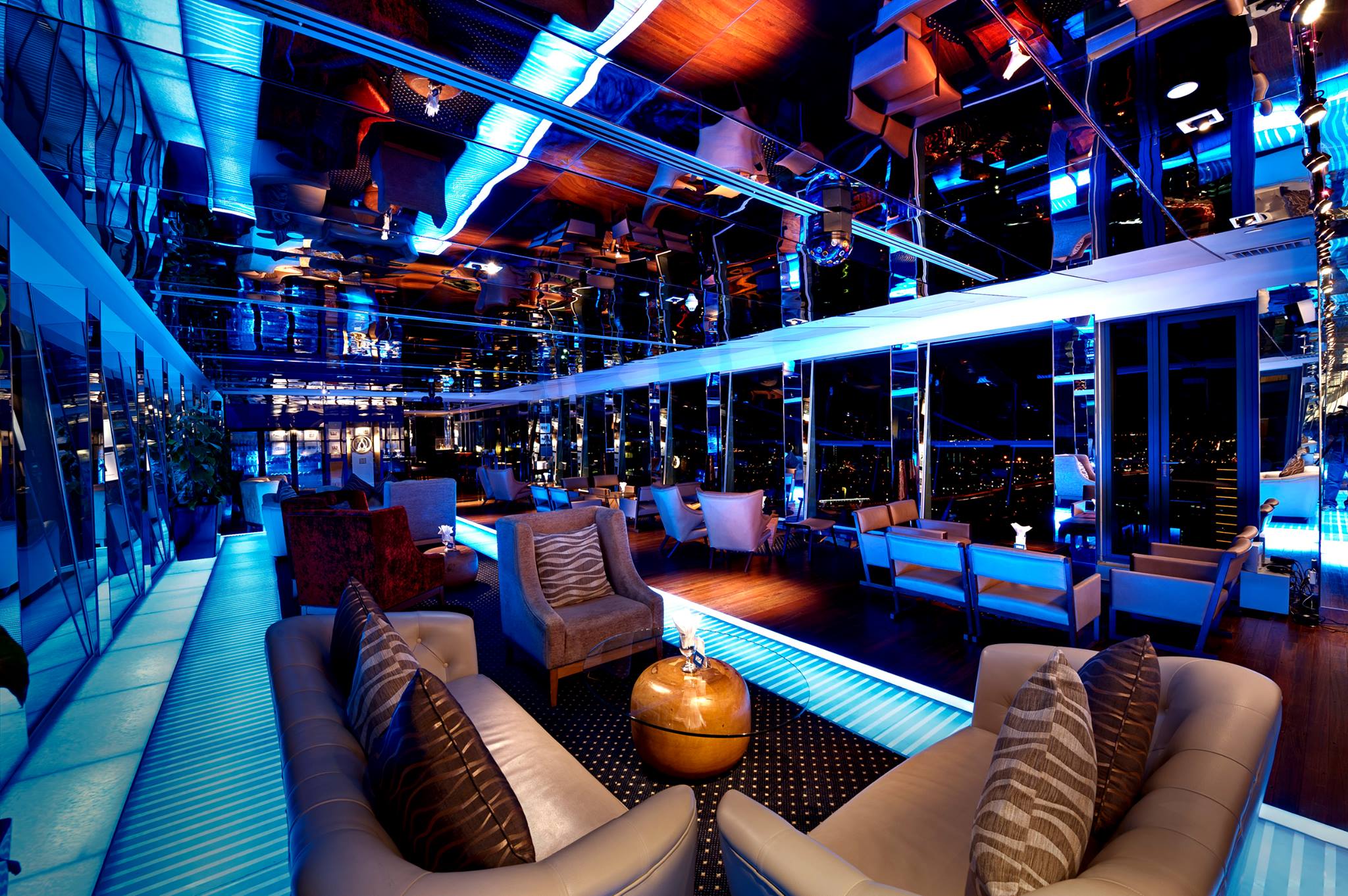 Bridge Bar is known for its magnificent views, and they are organising a New Year's Eve party this year, even! Celebrate the end of this year away from the busy city and enjoy a spectacular view of the fireworks at the top of G Tower!
3. Troika Sky Dining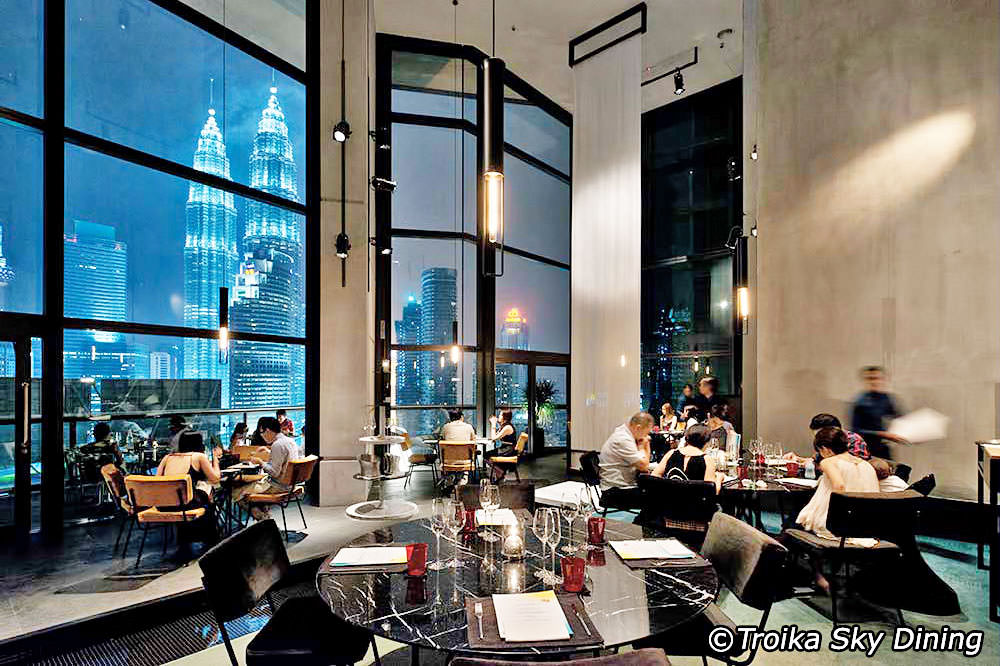 Malaysians, especially those who live in KL and Selangor, have been spoiled with numerous choices of fine dining. And Troika Sky Dining certainly is an impressive one. Not only does it have the effervescent environment of fine dining and good food, you can also get a really nice view of the New Year fireworks when the countdown reaches zero.
4. Changkat, Bukit Bintang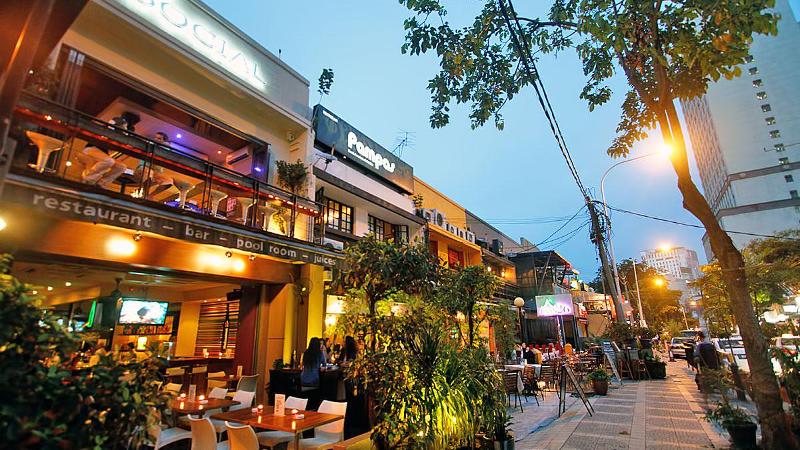 Changkat has always been a hub of activities in Kuala Lumpur, somewhat shady but always lively. With rows upon rows of bars and pubs that always wake up at night, you can bet there is always something to go along with your joy of finally seeing the year end, while also getting a rather good vantage view of the fireworks.
5. Heli Lounge Bar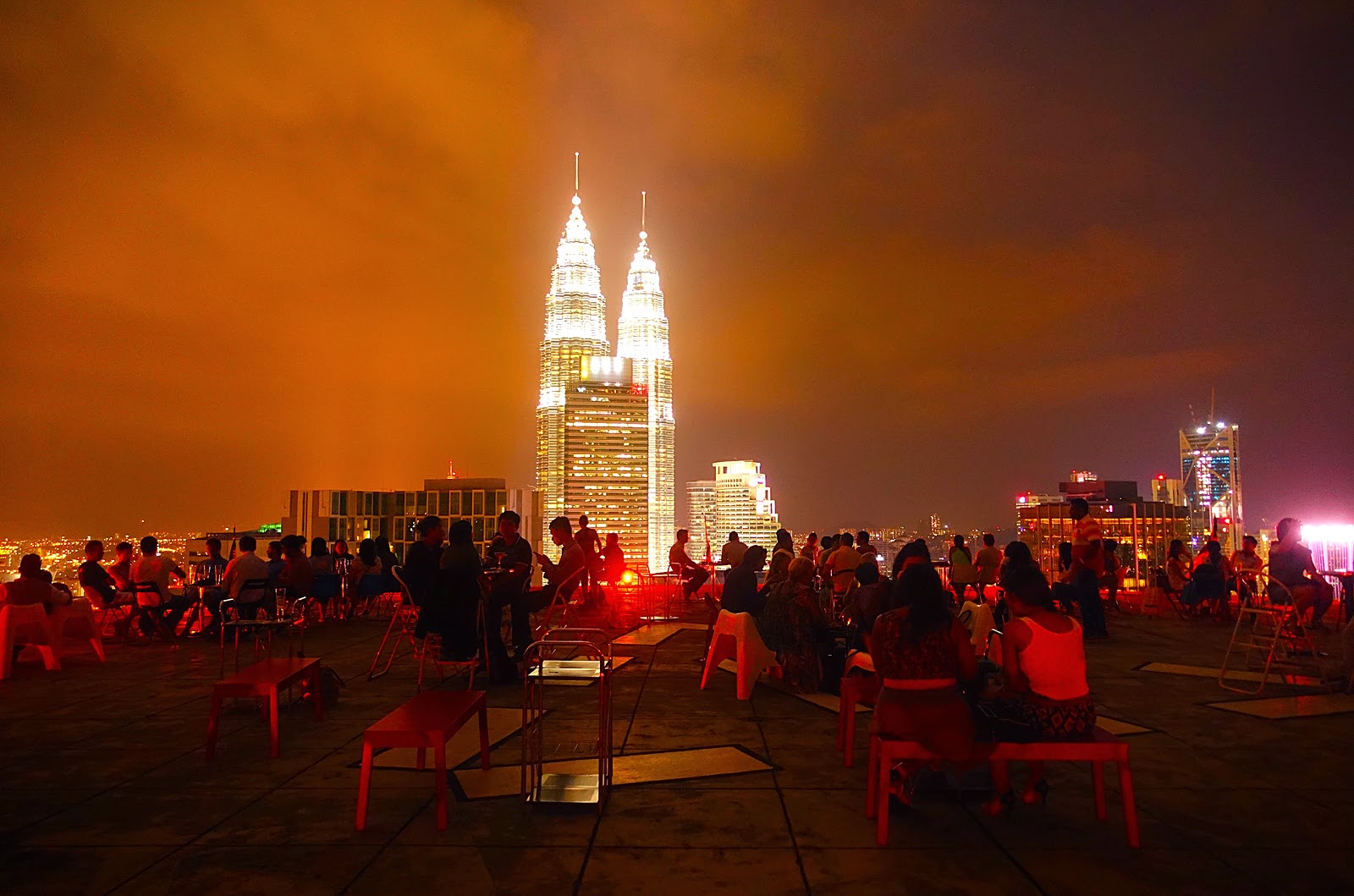 A helipad by day, and then a bar by night—talk about leading a double life. 😛 Push yourself up the flight of stairs to reach the helipad and you will be confronted with a 360 degree view of Kuala Lumpur in its glory, almost as if you're on top of the world, if not for KLCC looming over you to remind you that you're just a tiny human being. Grab a whiskey, take a seat, and imagine a helicopter flying over to pick you up as the fireworks burst into flames right above your heads.
6. The Curve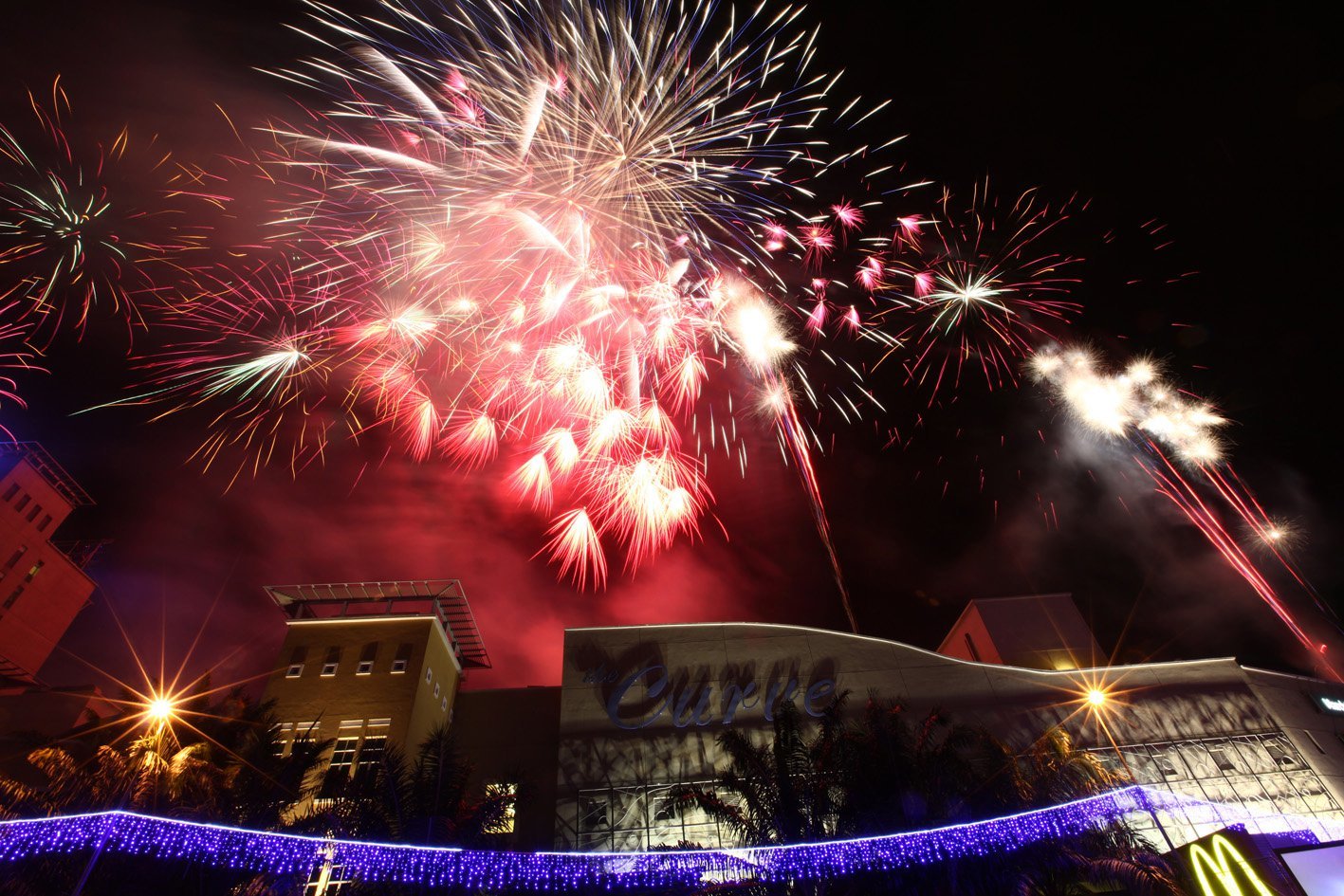 Every end of the year, The Curve has something lined up to get ready for the new year; there are street parties, fireworks, and live performances. If you plan to usher in the new year with cheaper drinks, you'll also be glad to know that the pubs and cafés lining up the streets will definitely be hosting special happy hour and NYE promotions.
7. Marini's on 57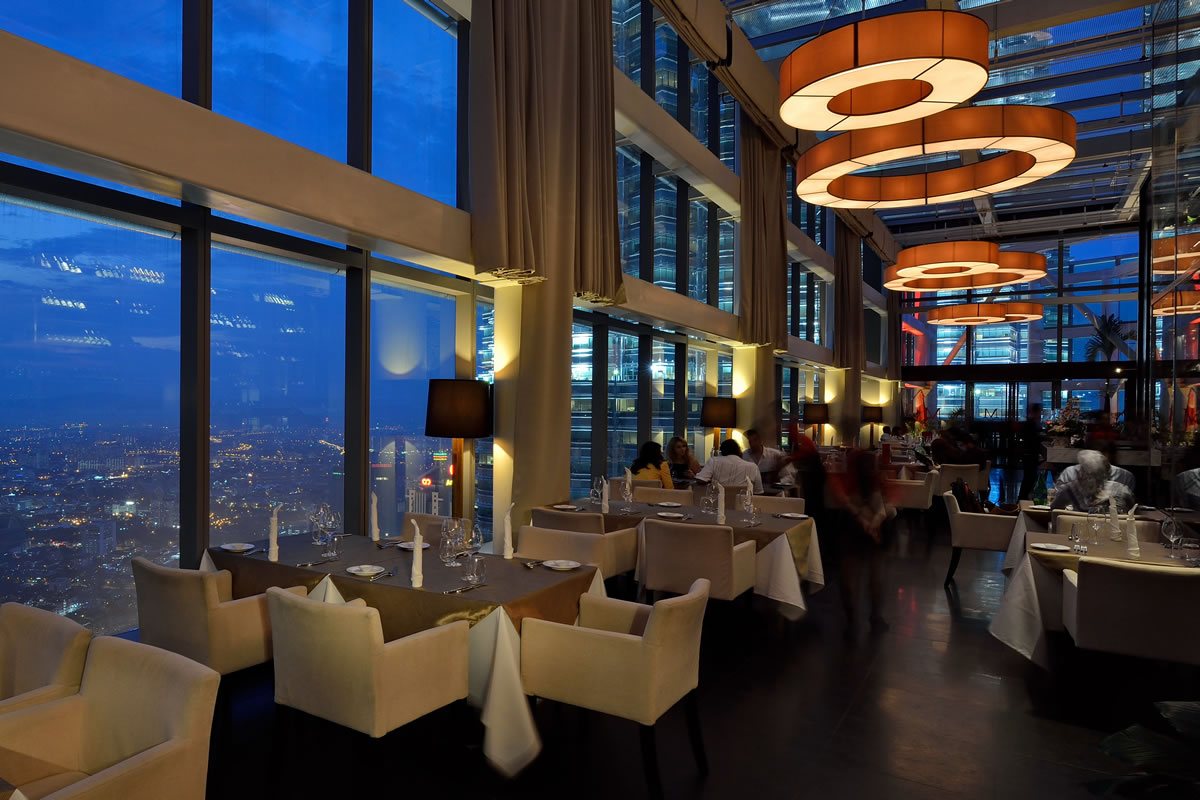 This rooftop bar is unlike other rooftop bars in Malaysia, because the ceiling is made of glass, which gives you a full view of whatever's going on in the sky without any obstructions. It's everything you can ask for in a bar: a nice view, a comfortable ambiance, and good food and drinks.
8. Stratosphere @ The Roof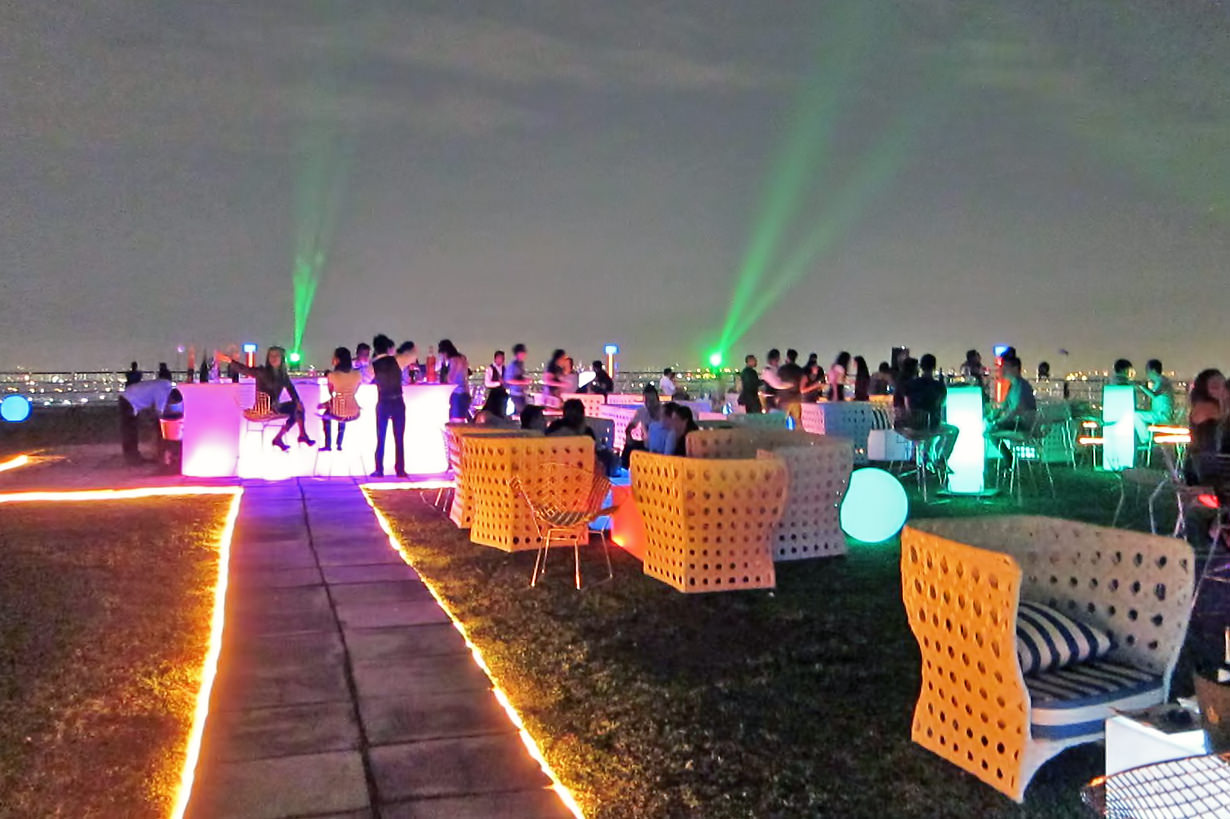 Petaling Jaya has its own rooftop bar too. Located above Stratosphere, patrons get a chance to have a look at the popular town from above. And since it's not far from malls like The Curve, you'll get an even better view of the fireworks display compared to those at the actual location.
9. I-City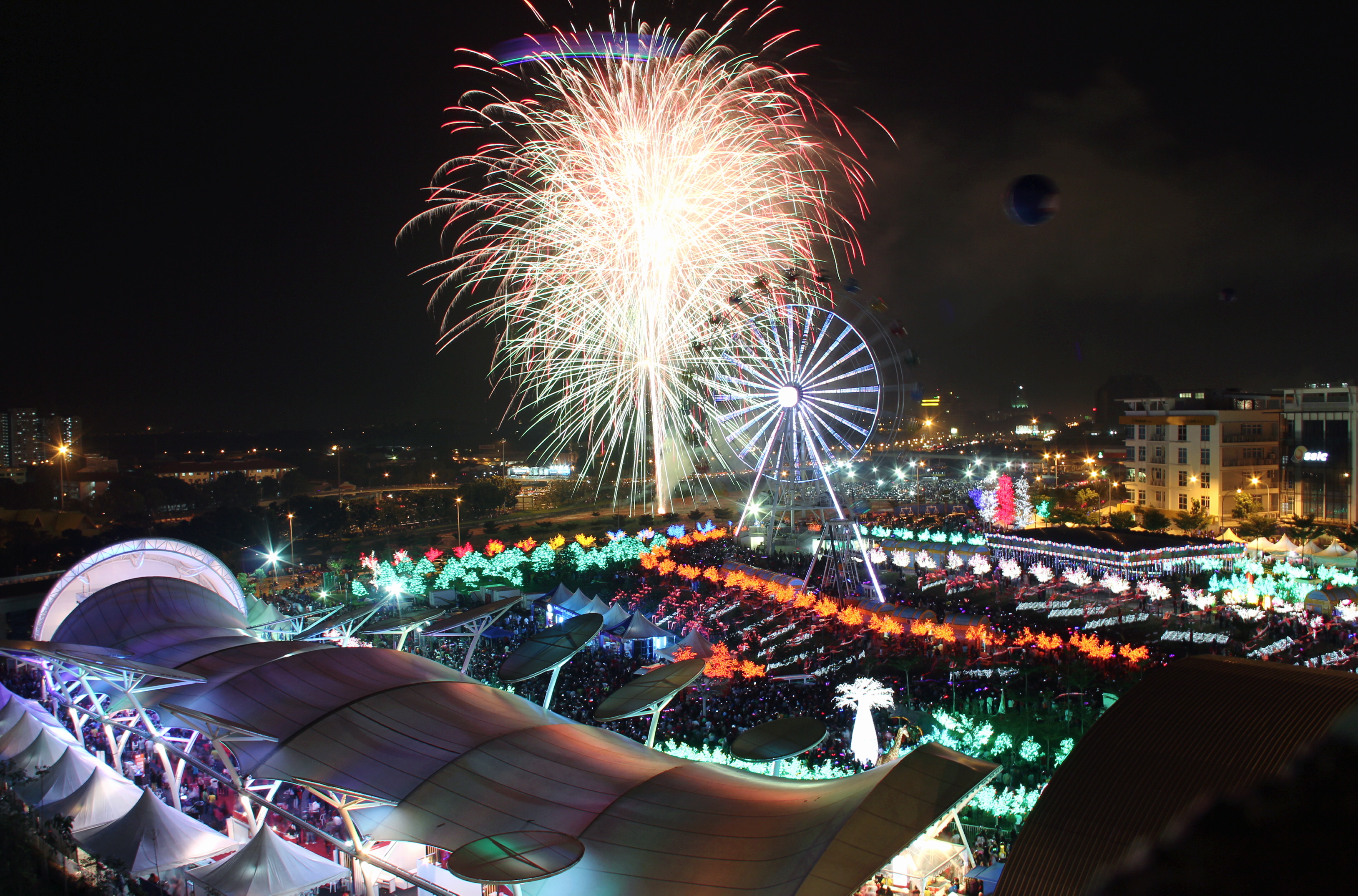 I-City puts on light shows all year round; it would have been a crime for them to not host a delightful fireworks display, especially when the new year is right around the corner. Plus, wouldn't it be fun to enjoy the fireworks combined with all the other light displays flooding the place?
10. KLCC Park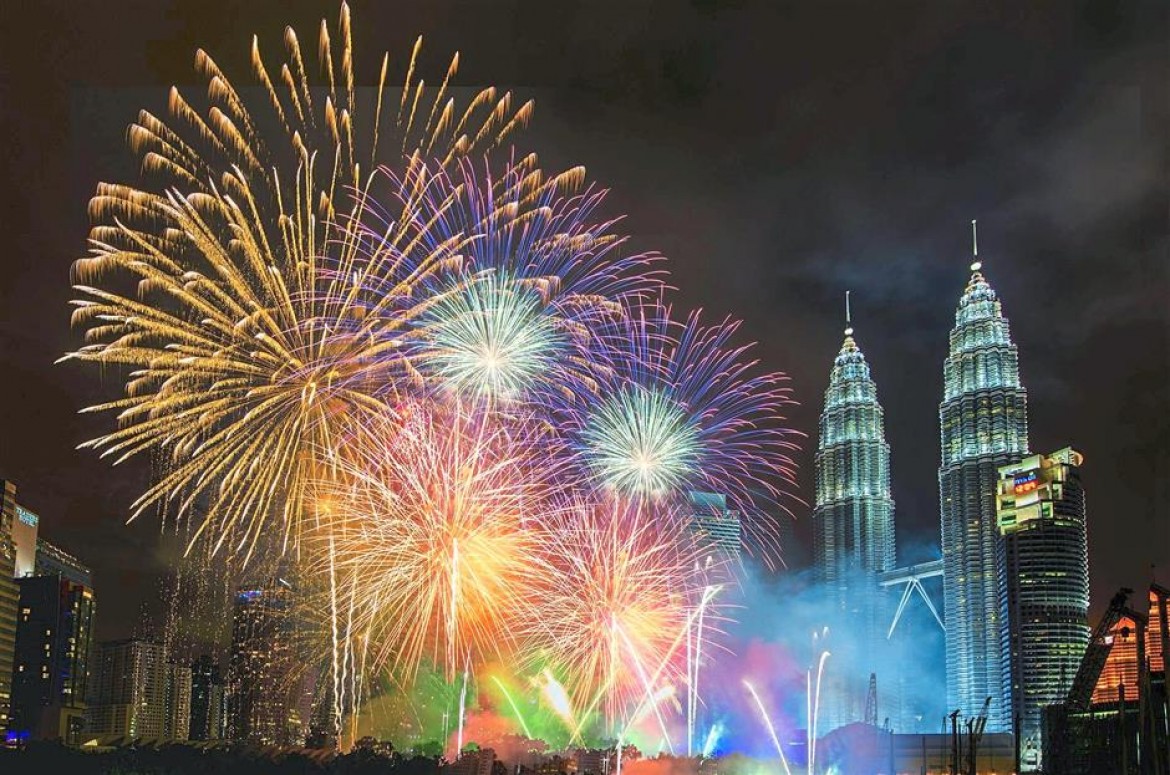 Right in the middle of KLCC precinct sits the sprawling KLCC park, and there is always something happening during New Year's Eve and New Year's Day. This year, they are organising musical performances and rousing fireworks—a three-hour-long event featuring performances by performers like Alif Satar, Idayu, and DJ Roundhead of Traxx FM and many more.
11. Merdeka Square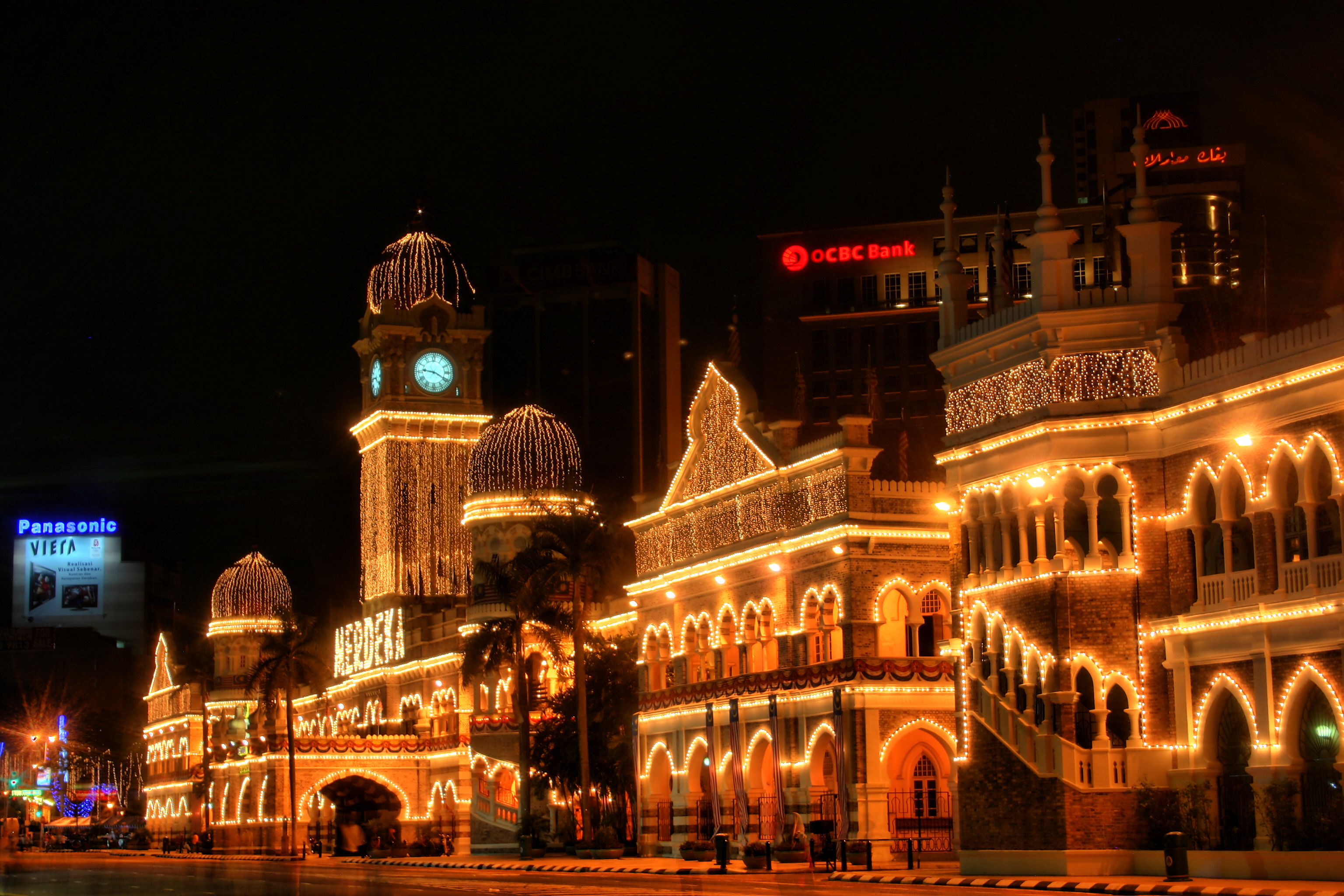 What is a New Year's celebration without Dataran Merdeka? If you were to switch on the television to watch a live broadcast of a New Year's Day countdown, you would definitely be familiar with the countdown at Dataran Merdeka. It never fails to provide a spectacular view each year, what with it being one of the more popular places for a firework display in Klang Valley.
Featured Image Credit: Patrick Foto/Hiveminer