For a stall of which its main selling product is nasi lemak, you wouldn't have expected the turnout to be so good, but that's the case with Warung Bunian.
Sequestered in a corner of a rural area in Kajang, it's no surprise that one wouldn't feel too secure during their first visit to Warung Bunian, especially when surroundings are yards of bushes and growing trees, with just one hut sitting in the middle and the roof only vaguely visible once we've gotten closer.
But don't worry, because as soon as you've reached a junction, you will see a troop of cars lined up all the way up to the eatery—a clear indication of the place's popularity in this rather secluded area.
If you are unable to find Warung Bunian on your GPS, you can always try Restoran Tapak Sulaiman, which turns out to be the 'official' name of this eatery.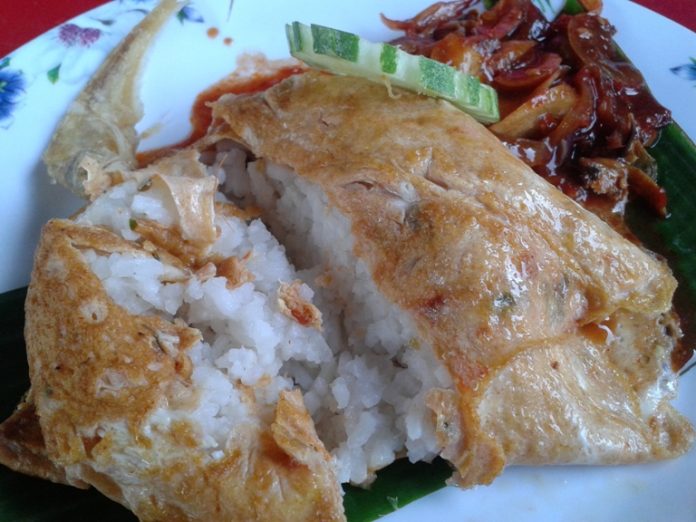 And yet, Warung Bunian has made quite a name for itself in Malaysia for their breakfast menu that consists of an array of mouthwatering dishes such as nasi lemak telur bungkus, roti jiwa kacau, and gulai ketam.
There is a different menu each day to ensure that the customers will not get bored with the same dishes everyday, but the nasi lemak telur bungkus remains a constant. Thus, it matters not which day you choose to be there, because this signature dish of theirs will always be available.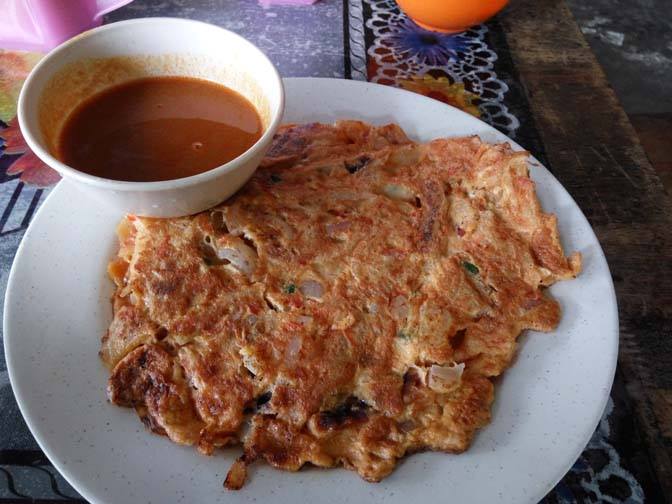 To maintain the spiciness of their dishes, they use a boatload of cili padi during the making those dishes, while also retaining the method of the recipes. In the end, customers have left reviews that indicate that they were not disappointed by the savouriness of the dishes.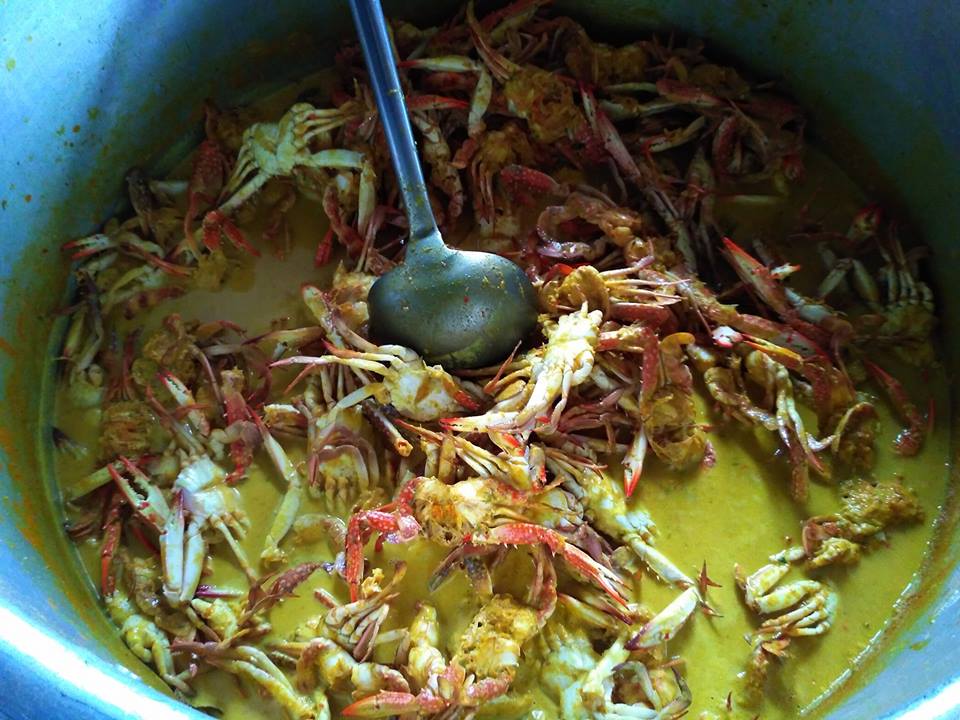 Warung Bunian is only open from 7am to 2pm everyday, and it does not matter what time it is, the place will always be packed with people, even though it can only fit up to 120 people at a time. Hence, it is a must for you to place a booking with them beforehand. Otherwise, you might as well try your luck some other day.
Warung Bunian
Hours: Monday-Saturday: 7am-2pm, Sunday: 7am-10.30am.
Address: Warung Bunian Kajang, No 80A, Jalan Jamaluddin, Desa Putra, Sungai Merab, 43000 Kajang, Selangor,
Website: Warung Bunian
Tel: 017 381 2246
Feature Image Credit: Harian Metro