You don't need much moolah to experience the best that KL has to offer. In fact, sometimes, all you need is a pair of hiking shoes, an appetite for adventure and a healthy level of stamina. Right here in our backyard of Selangor, we have a wealth of options to choose from and the best part is, they're all accessible by the public. Here are 8 breathtaking waterfalls that every KL-ite should visit at least once in their lifetime.
1. Bukit Saga Waterfall, Ampang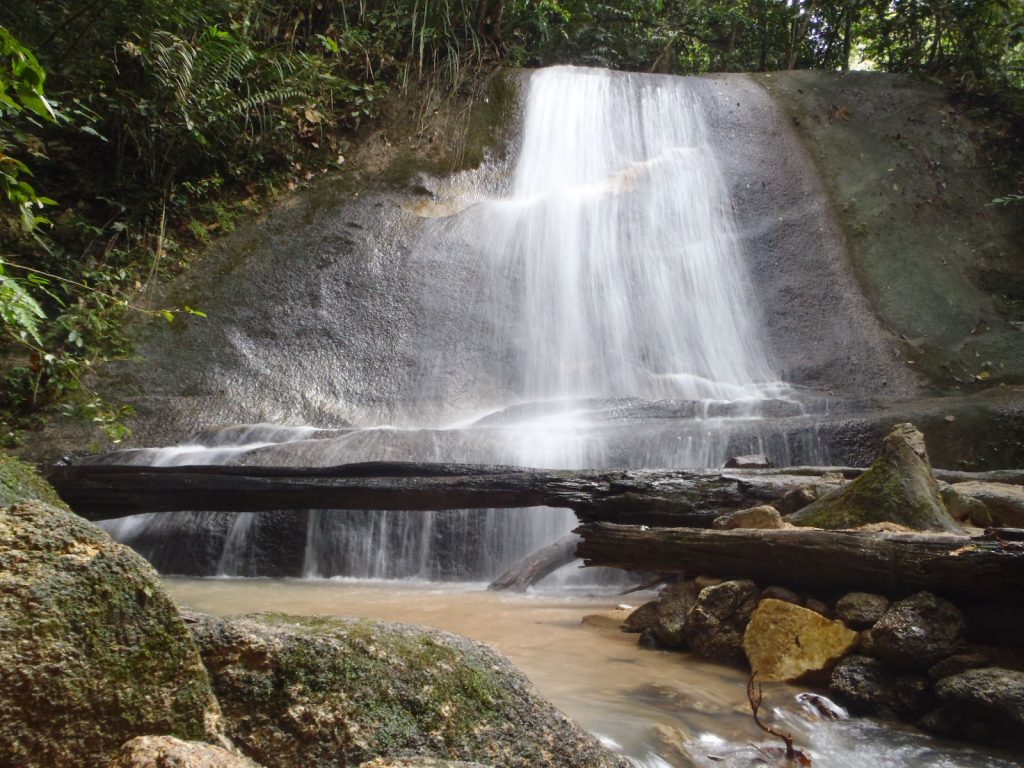 In order to get to the Bukit Saga Waterfall, hikers would first have to hike for an estimate of 25-30 minutes. One of the more popular hikes on this list, it's best to head to the waterfall on weekdays. Plus point: most days, you'd find a nasi lemak stall as well as a place to get fresh fruits and drinks for your picnic by the waterfall. Just remember to pack up your trash before you descend.
2. Perdik Waterfall, Hulu Langat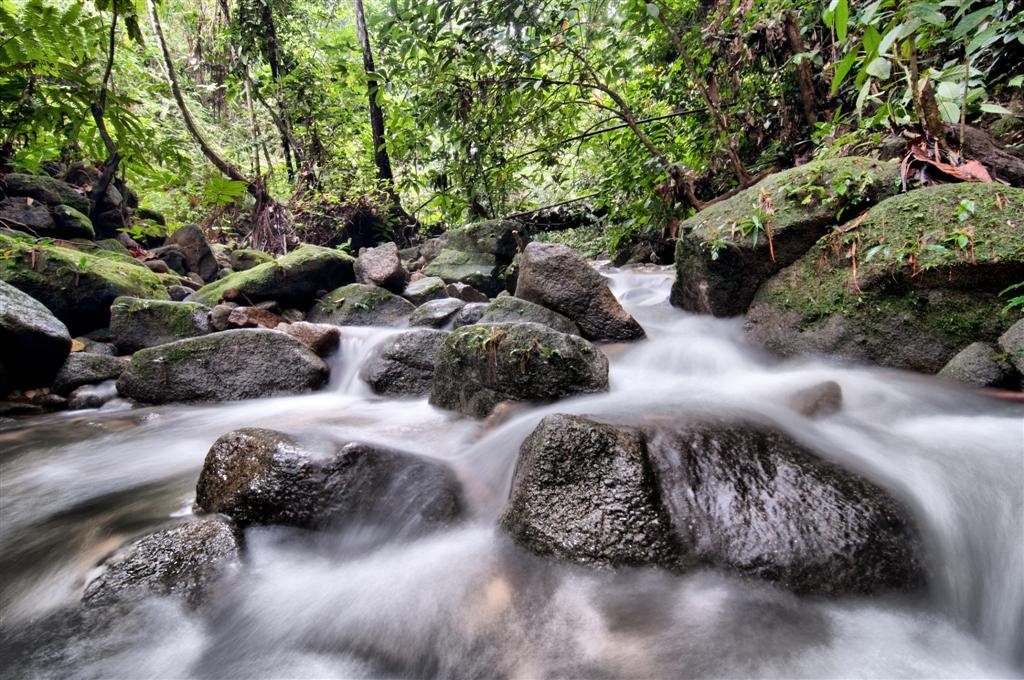 The Perdik waterfall is one of the littler known waterfalls, making it a calm and serene picnic location which is devoid of huge crowds. The falls consists of several different levels but getting to the lower tier rock face would suffice if your intention is to have a refreshing dip in the water.
3. Sungai Tekala Waterfall, Semenyih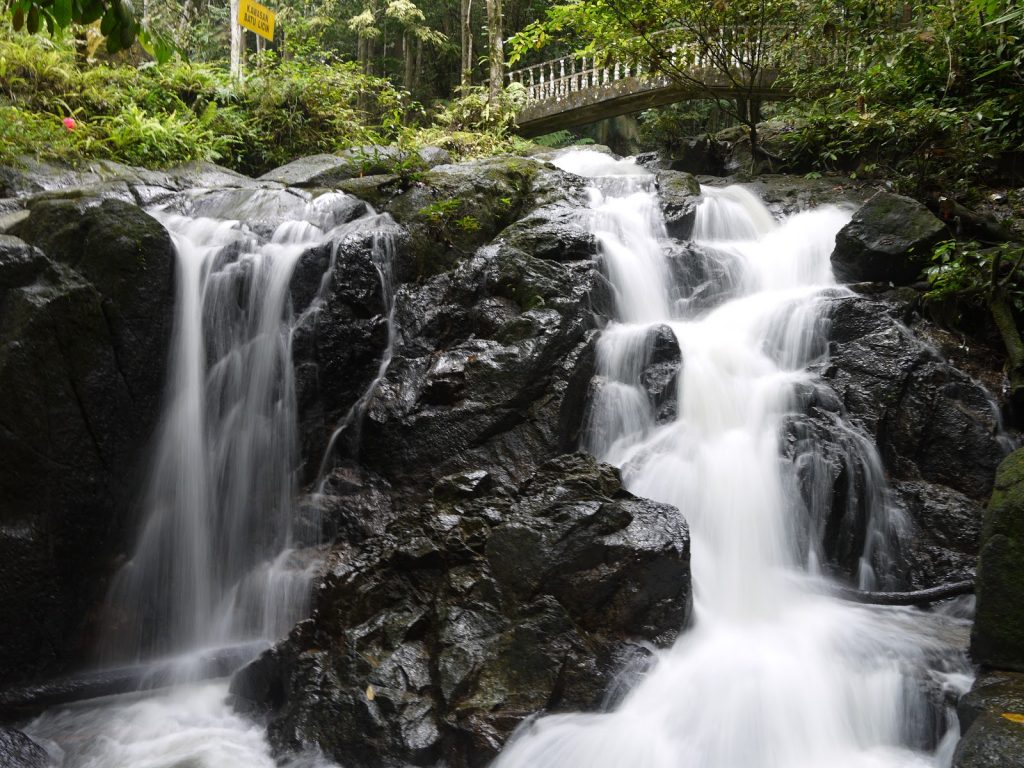 Sungai Tekala Waterfall is one for the lazy bunch. Yup, you don't have to hike for hours to get to this hidden gem within the forest. Highly accessible, there are concrete steps that'll lead you straight to the falls which is only a mere 10-minute walk away. Just to be safe though, avoid hiking up in slippers and put on a sensible pair of hiking sneakers instead.
4. Sungai Gabai Waterfall, Hulu Langat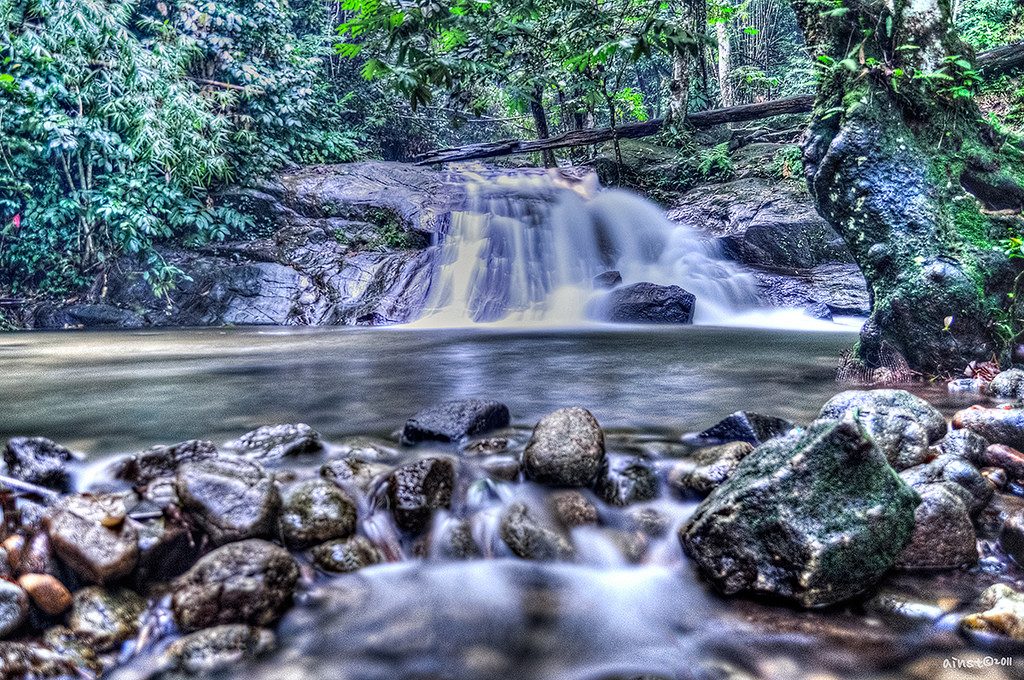 333 concrete steps will lead you to the Sungai Gabai waterfall with plenty of rest stops close by. This will lead you to the bottom level of the waterfall. There are 3 levels in total, with the highest being the most challenging but only requires a short hike to get to. There's even a small pool which you can slide into, by way of some smooth, large rocks which have been eroded by the water over time.
5. Sungai Lepoh Waterfall, Hulu Langat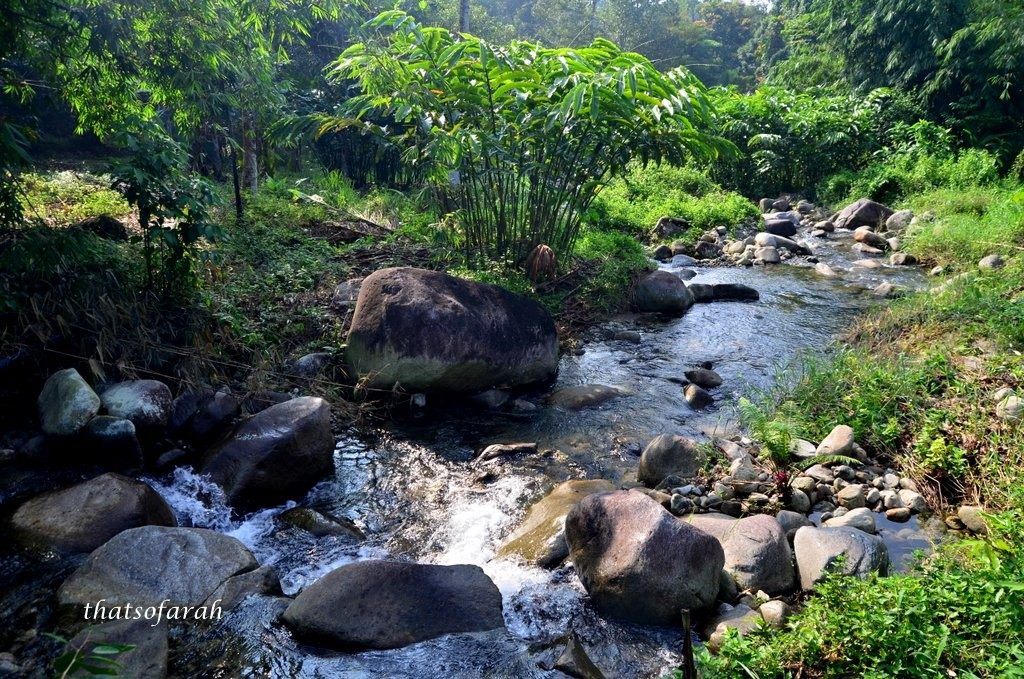 The hike leading to the Lepoh River waterfall might be an uphill battle for most of the way but hikers are advised to take it slow. It's after all a 1-2 hour journey to the falls and it would certainly be an adventurous one, with plenty of flora and fauna along the way, including ginger flowers and adorable monkeys.
6. Kanching Waterfall, Rawang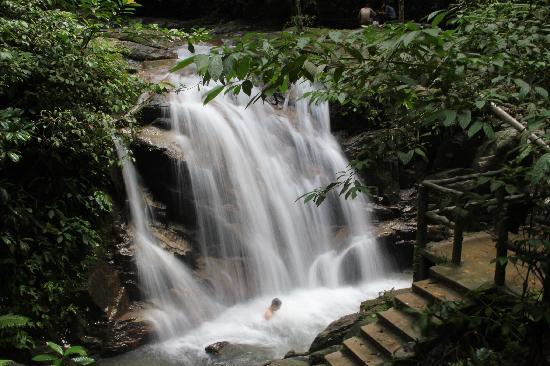 Kanching Waterfall is a 7-tier cascading natural masterpiece. Each tier brings about a different set of surprises but if you're looking for an easier hike, opt for the first 4 levels, which has cement steps leading up to it. However, if you choose to ascend to the top of the falls, you'd be rewarded by a pool of clear spring water that you'd be tempted to wade in. At the end of your hike to the uppermost levels of this waterfall, choose to have a picnic here.
7. Serendah Waterfall, Selangor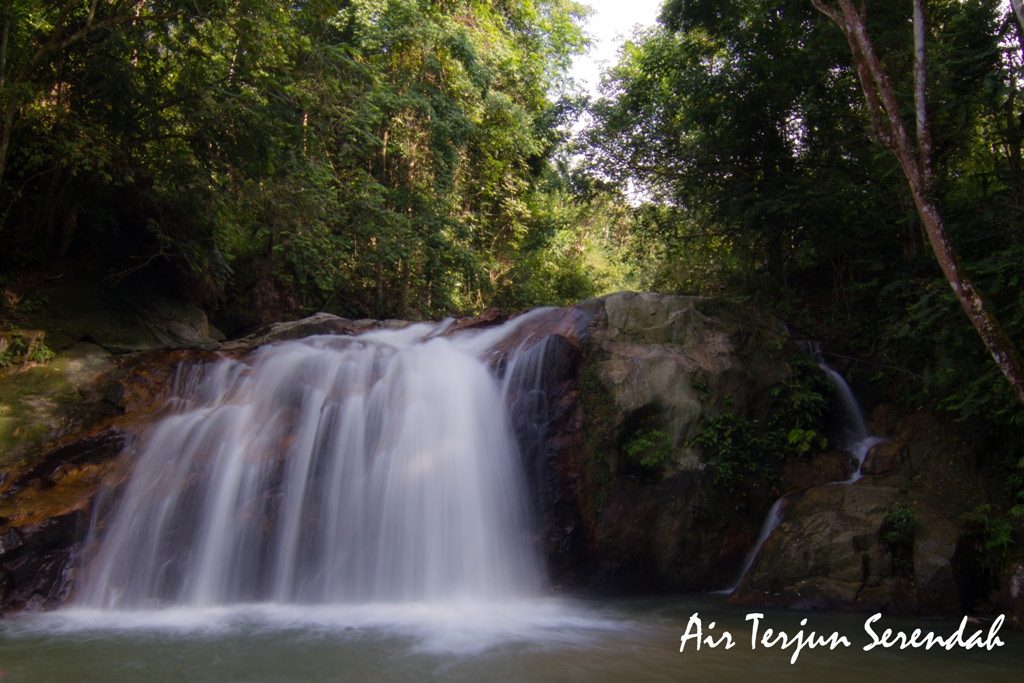 As compared to the other falls in this list, Serendah Waterfall may not be as large and but that does not mean that it's not equally as majestic. Rich in history, this source of water is actually close to the living grounds of some Orang Asli groups. One things that you definitely do not have to worry about whilst here is large crowds. It's not as popular as some of the bigger waterfalls in Klang Valley but is still a good spot for picnics and for swimming.
8. Komanwel Waterfall, Rawang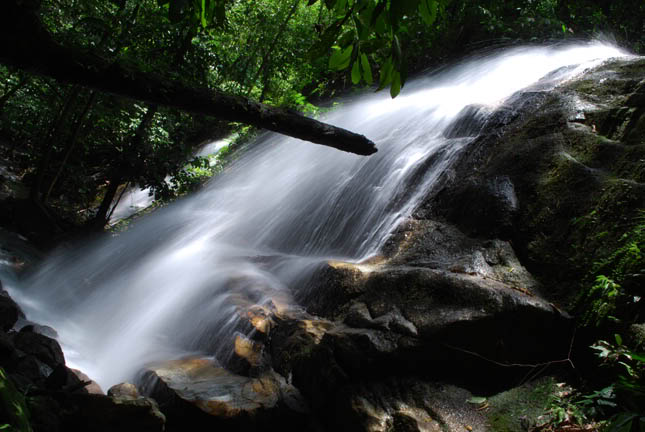 A word of caution: leeches are abundant at the Komanwel Falls (as is, with most waterfalls/rivers and hiking spots), but that should not deter you from paying Komanwell Falls (which is a part of the Commonwealth Forest Park) a visit. This waterfall got its name for being launched during the 14th Commonwealth Forestry Conference in KL, 24 years ago. What's more apt is that the waterfall is the 14th stop and attraction at the forest park.
Feature Image Credit: Panoramio