If you've ever used Grab, you'd understand the joys and equally, the occasional pains of it. Having a driver top up their petrol during your ride or getting a driver who goes EXTRA slow and steady are just some of the things you'd probably know too well.
Here are 5 other things only Malaysians who use Grab will truly understand:
1. Secretly hoping that your driver is not the chatty sort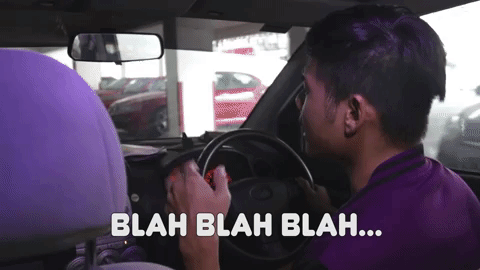 We've all been there before. Every now and then, we'd get a driver who goes, "How's your day?" before going on a long ramble with their passenger. While it's nice once in a while, there are times when you just want a peaceful chat-free ride.
Pro tip: Whip out your phone and type away—yes even when your phone's out of battery. ?
2. Getting a super nice driver who's attentive to their passenger's needs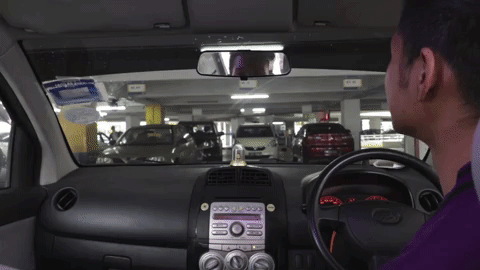 Of course, this doesn't happen all of the time and that's why it's a complete treat when it does. It's nice every now and then to have someone be so concerned whether we're "getting air cond at the back" or if we "like this radio station or not". Some drivers even go the extra mile to have fresh bottled water and mints for their riders!
Pro tip: Take the time to give this driver not just the full 5 stars they deserve but also a nice written compliment.
3. Panicking when you don't have the exact amount for payment with cash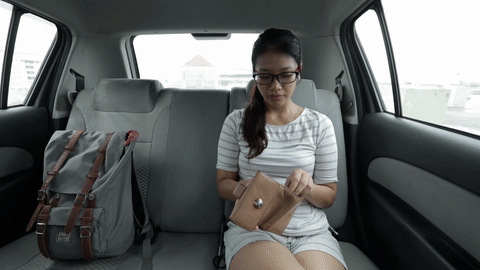 It's quite embarrassing to get into the car and then realising that you don't have enough to pay the driver when you approach your destination. Or when you make the mistake of thinking that you chose to pay with credit card when actually it's the cash option in the app.
Pro tip: Always double check your payment option before you request for a ride. It also doesn't hurt to carry around spare change when you anticipate payment with cash. Although some drivers would dismiss it kindly, it'd be nice to pay them the exact amount—coins and all.
4. Constantly checking for promo codes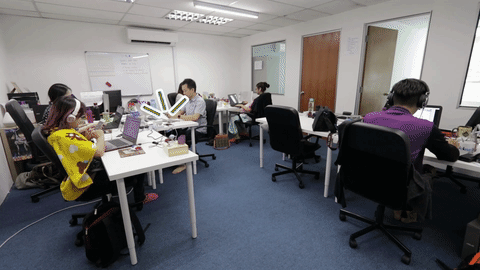 If you're an avid user of ride hailing apps, you'd appreciate the promo codes that are offered to users.
Pro tip: Signing up for newsletters might be cumbersome for some but occasionally, that's where you'd find exclusive deals and promo codes.
5. Having to call your driver to reconfirm your location Most drivers would give their passengers a quick call upon arrival or if they're unsure of the passenger's exact location. If there's no distinct landmark for your pick up point, you'd find it even harder to direct your driver to your location. Plus, sometimes you accidentally end up giving your driver the wrong location (oops!).
Pro tip: Grab and 1 Utama are teaming up to launch GrabZone 1 Utama, a dedicated pickup/dropoff  spot at Malaysia's largest mall (and world's 8th largest). By choosing GrabZone 1 Utama, your Grab would know exactly where to expect you. No need for lengthy phone calls to explain your location!
For ride-hailing users who are travelling to 1 Utama, you can opt for the newest GrabZone 1 Utama spot at the mall's Highstreet Main Entrance.  
How To Get 2 Grab Promo Codes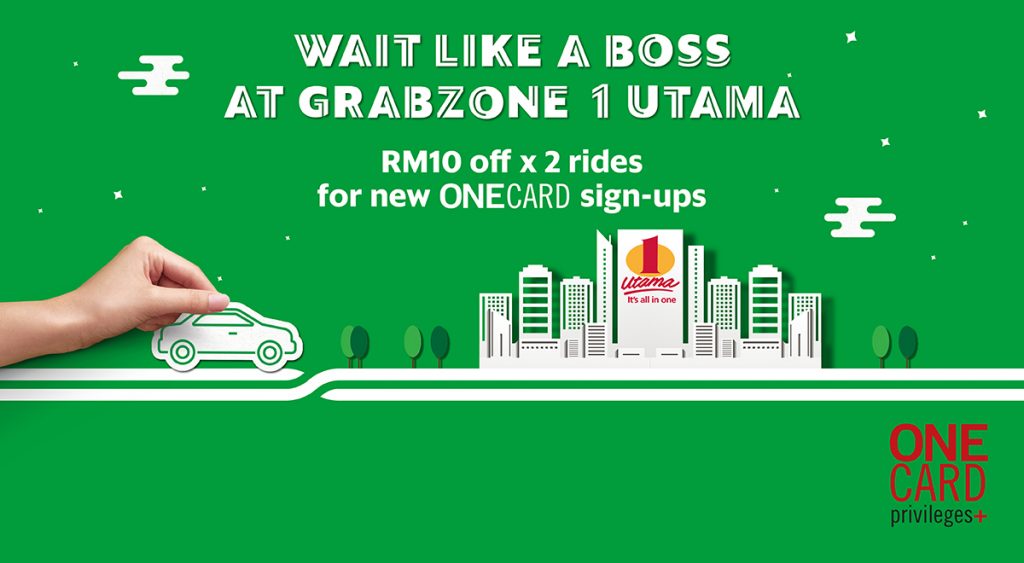 In conjunction with the launch of this new GrabZone in 1 Utama, here's how you can get 2 unique Grab promo codes!
Step 1: Book a Grab ride to/from 1 Utama.
Step 2: Flash your Grab receipt at 1 Utama's Customer Service Centres or Concierge.
Step 3: Sign up for a 5-year ONECARD membership for RM30.
Step 4: Upon sign up confirmation, 2x unique Grab promo codes worth RM10 each for the ride discounts to or from 1 Utama, will be sent to you via SMS.
Step 5: The promotion will be ongoing from October 11, 2017 to February 11, 2018. For the full list of terms and conditions for the GrabZone 1 Utama campaign, click here.
The GrabZone 1 Utama campaign is perfect for those who often lepak at 1 Utama because the ONECARD Bandar Utama Loyalty Card lets you earn and redeem UPoints at over 680 ONECARD participating outlets in 1 Utama, One World Hotel and more. Some of the benefits of the ONECARD would be exclusive privileges for shopping, dining and entertainment as well as instant discounts, promotions, rebates, birthday privileges and cheaper parking rates of up to 50%.
In conjunction with the GrabZone 1 Utama launch, you can enjoy a free ice cream from Cornetto or Wall's during the first 2 days of the launch (October 11&12). All you'll have to do is take a Grab ride to 1 Utama's new GrabZone area and show your Grab booking history to the personnel station there.
Click here to check out the exclusive promo by Grab. 
var innity_nativeAnalytic = innity_nativeAnalytic || {};
innity_nativeAnalytic.q = innity_nativeAnalytic.q || [];
innity_nativeAnalytic.q.push(function() {
innity_nativeAnalytic.track({campaignID: 20319, adID: 193760, readID: 193761});
});