The upcoming weekend is the last long one for Malaysians so why not take advantage of it and treat yourself to a vacay at one of these 10 luxury villas in Malaysia?
Whether you're looking for a hideaway in the forest or a nature-inspired villa, we've got a couple of spaces for you to consider.
1. Alamanda Villa, Langkawi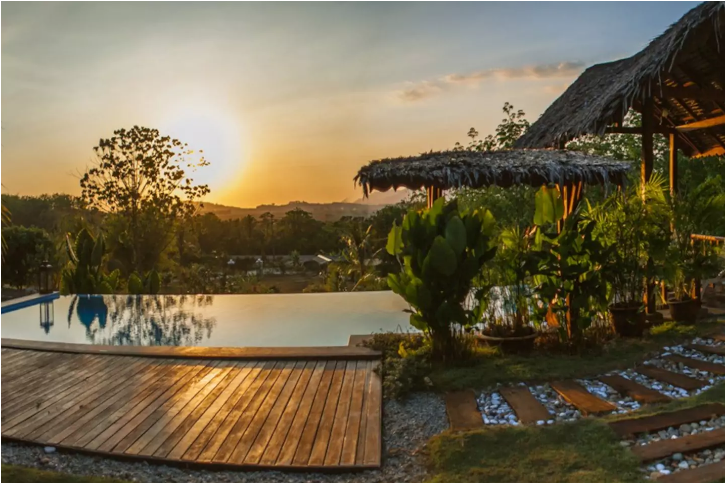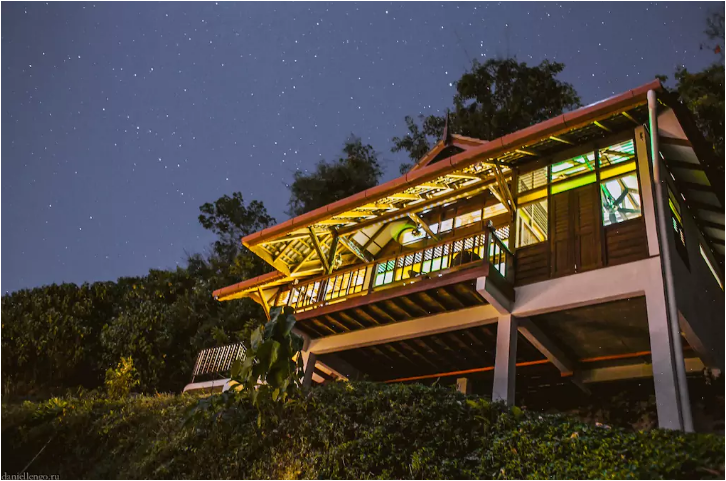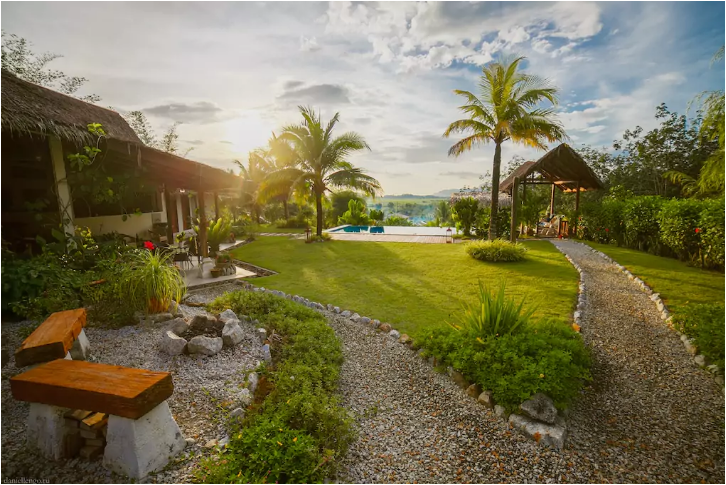 Alamanda Hilltop Villa is a tropical villa in Langkawi which is equipped with a communal infinity pool that has a great view of the neighbouring valley and paddy fields. If you're looking for a romantic getaway, this villa is the perfect place to head to and you get to escape the hustle and bustle of city life too.
Link: https://www.airbnb.com/rooms/5302083
2. The Bird of Paradise Villa, Genting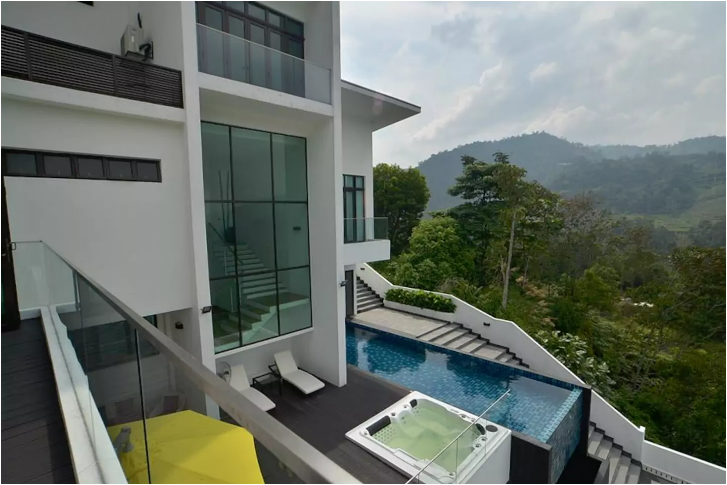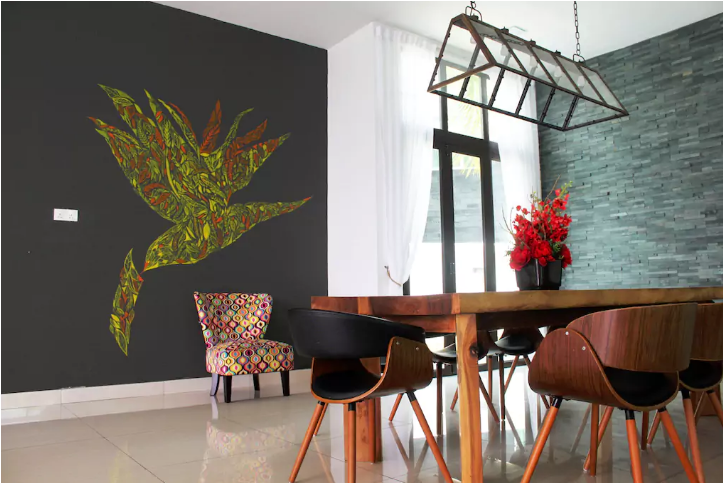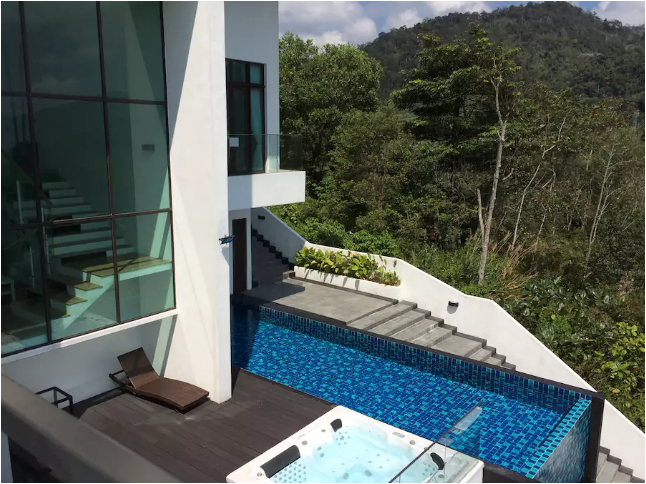 The Bird of Paradise is located at the foot of Genting Highlands and you can enjoy the cool weather while you're here. The entire villa is well-equipped with the likes of a BBQ equipment, karaoke system, pool table, mahjong table, infinity pool and a jacuzzi too. The villa is suitable for larger groups and would actually be a good place for a short company retreat, considering how there are enough rooms to comfortably sleep 35-40 guests.
Link: https://www.airbnb.com/rooms/7524072
3. Bayuh Sabbha Luxury Villa, Sabah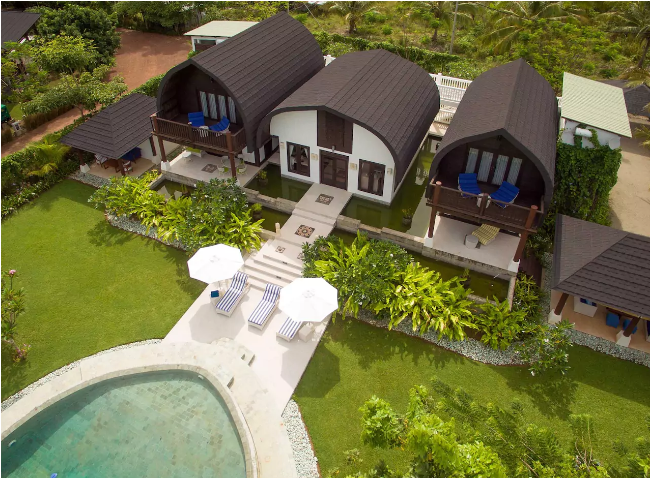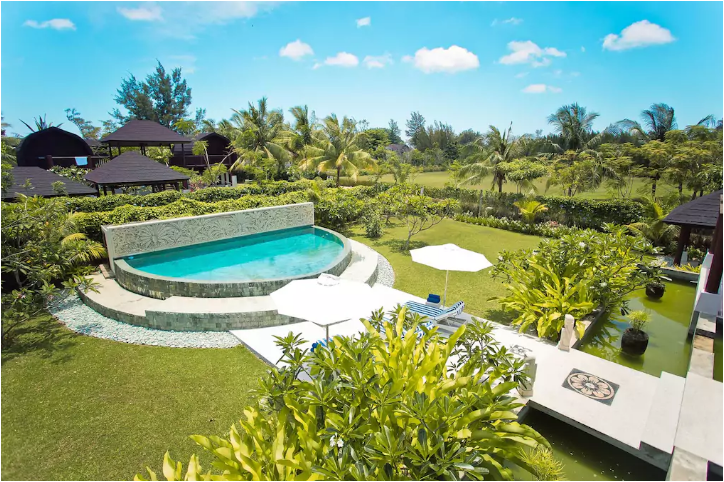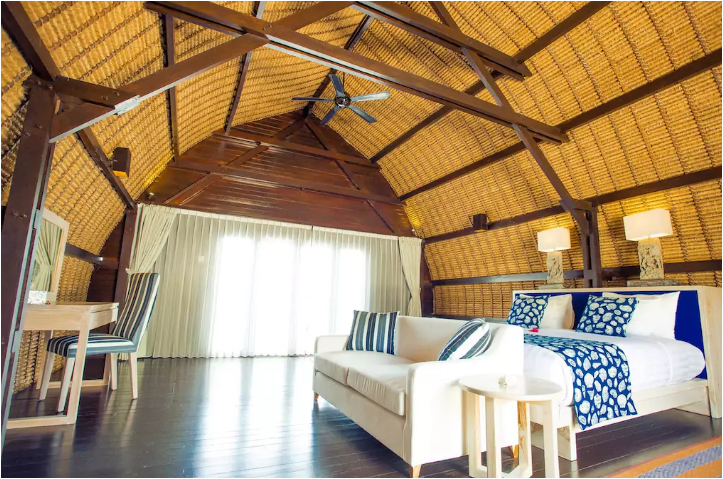 Take a flight down to Sabah for the long weekend and chill out at Bayuh Sabbha which is a luxury 3 bedroom villa close to a beach. Both rooms feature a private balcony overlooking the tropical garden and swimming pool. The service at Bayuh Sabbha is said to be impeccable too, with some guests noting that the staff had welcomed them with fresh cold towels, coconut water and even fried banana fritters.
Link: https://www.airbnb.com/rooms/16508603
4. Tanjong Malim Villa, Perak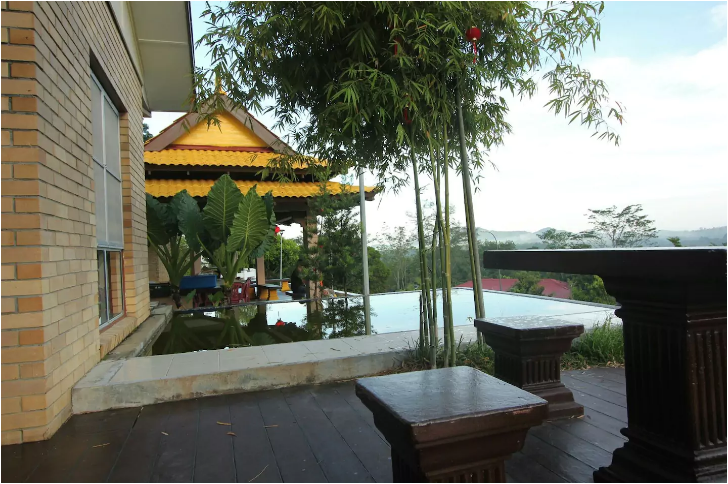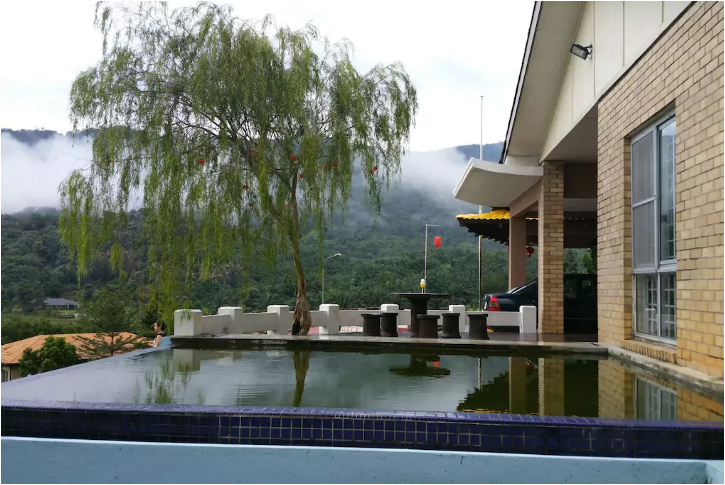 This villa is owned by an attentive host, as stated by past guests who have left a review. On top of the space being equipped with a BBQ pit and a luxurious pool, you'll also feel at ease that the host is hospitable and welcoming. Besides lounging at the villa, you can also opt to head out on a drive with a 4WD for some jungle activities.
Link: https://www.airbnb.com/rooms/16609952
5. Lot 1905 Hilltop Villa, Langkawi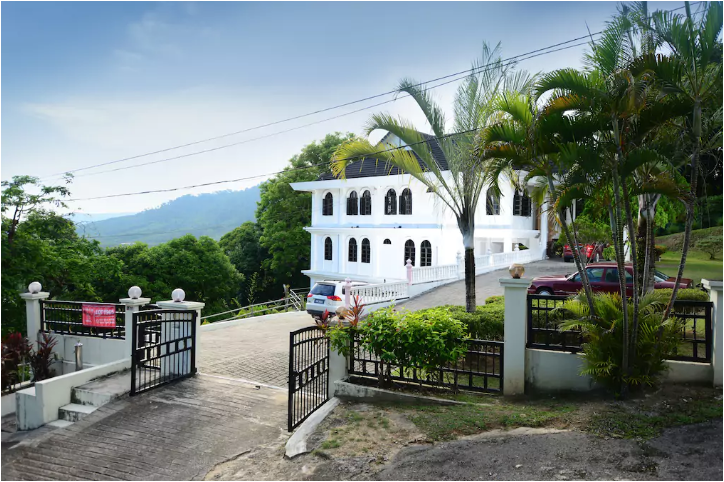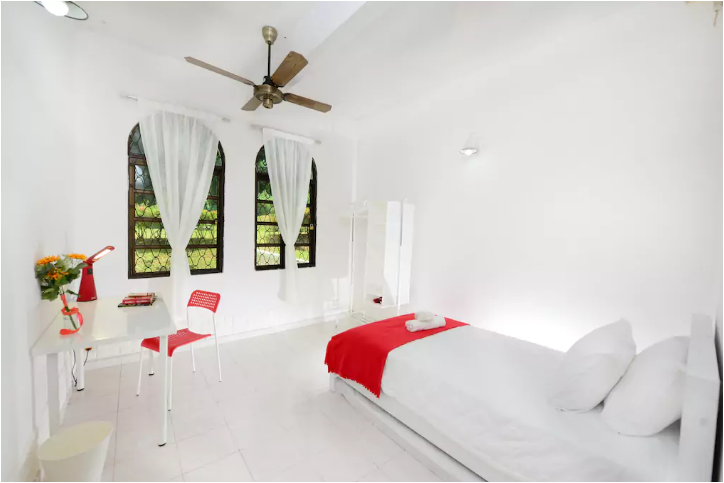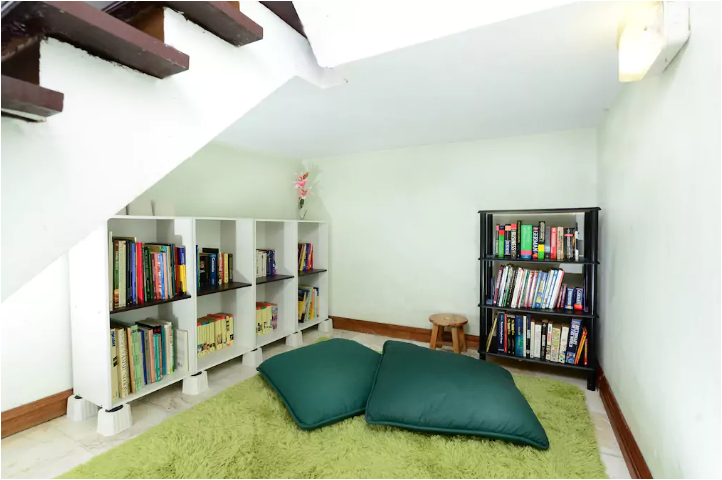 This villa is owned by a family who once resided in Kedah, but after moving to KL, the home was unoccupied for 3 years. Still, it is very well maintained because there are gardeners and cleaners looking after the space. Now, it has been transformed into a lovely villa which is good for larger groups of 8-12 persons. There's also ample parking space for several cars to be parked next to each other at any given time.
Link: https://www.airbnb.com/rooms/8725939
6. Rimba Hang Kasturi Villa, Malacca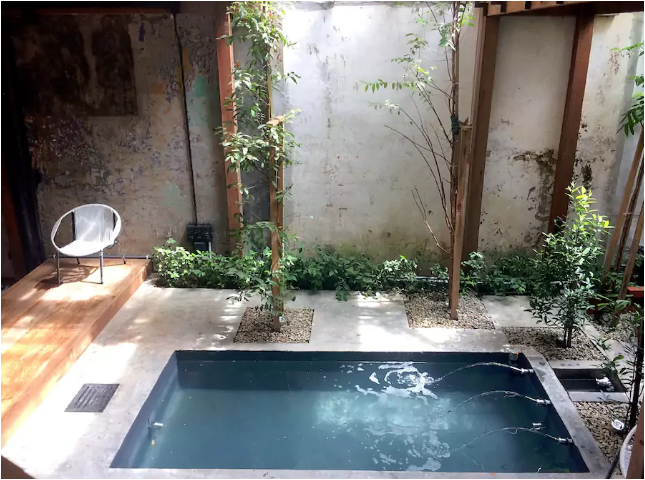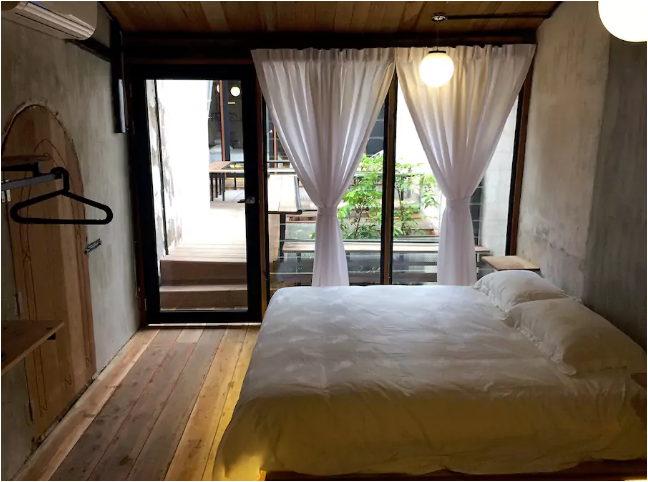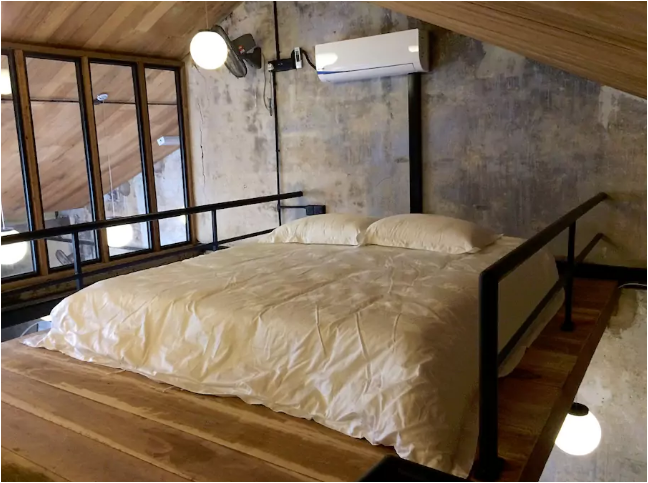 Malacca is a common place to travel to during long weekends and if you're headed to Malacca for the upcoming holiday, Rimba Hang Kasturi can be one of the villas to consider. It is located a stone's throw away from the UNESCO World Heritage site of Jonker Street. It's also equipped with a large courtyard and a private pool villa. On top of private parties and social gatherings, this villa has also been the location for wedding functions and art exhibitions.
Link: https://www.airbnb.com/rooms/16550022
7. Spring Garden Villa, Kundasang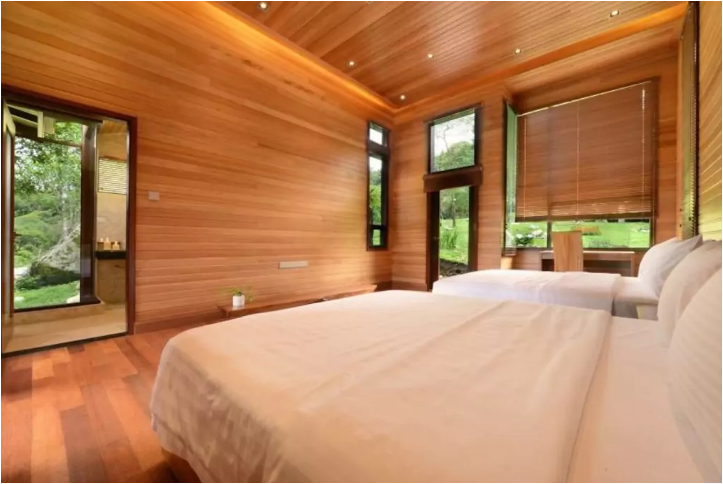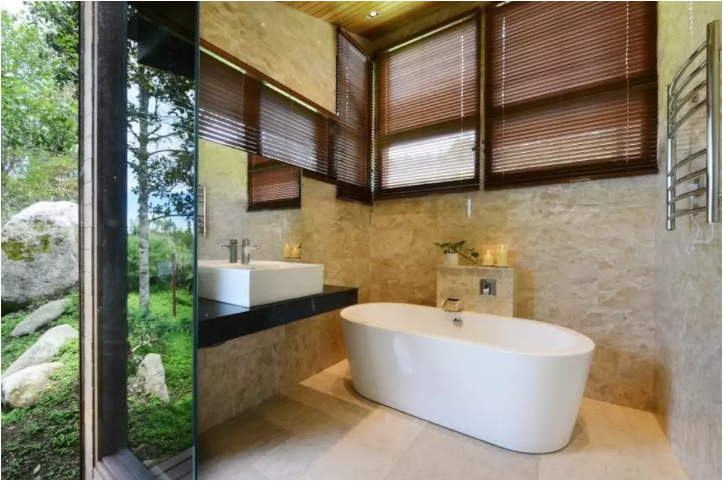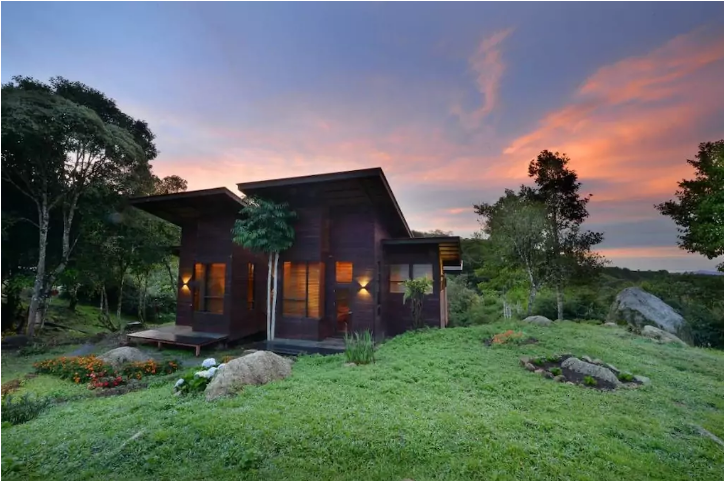 Kundasang is already a pretty place on its own but staying at the Spring Garden doubles the picturesque views, considering how this cosy Airbnb is beautiful too. You'll get serious 'back to nature' vibes while at this villa and it comes equipped with a jacuzzi bathtub and bedrooms with double queen beds. This villa is located near the UNESCO World Heritage site of the Kinabalu National Park, the Desa Dairy Farm and the Kundasang War Memorial.
Link: https://www.airbnb.com/rooms/19932674
8. Casa Tanjung Jara Villa, Terengganu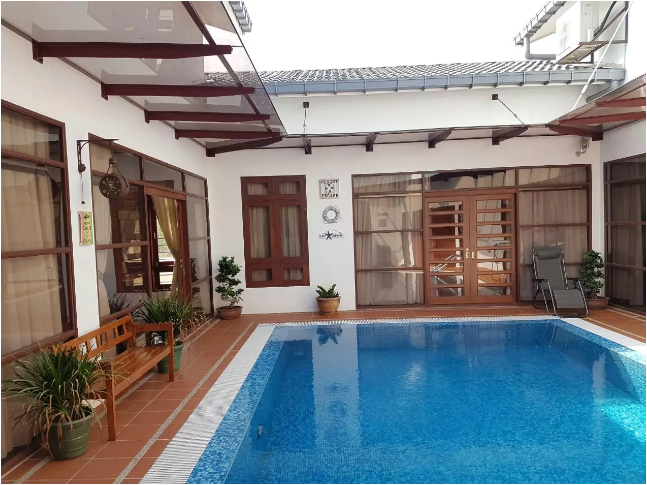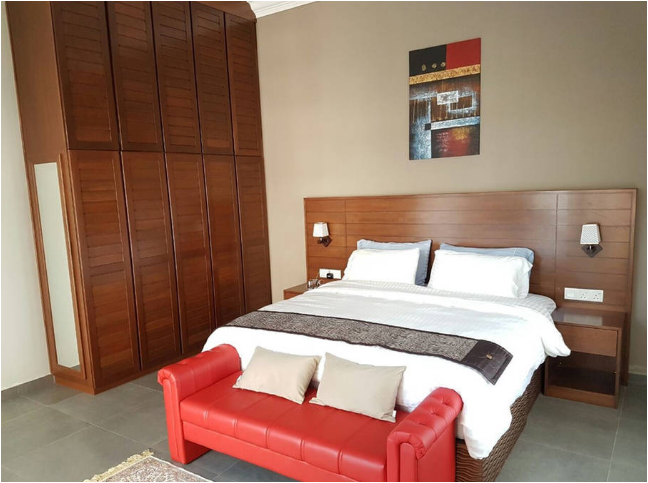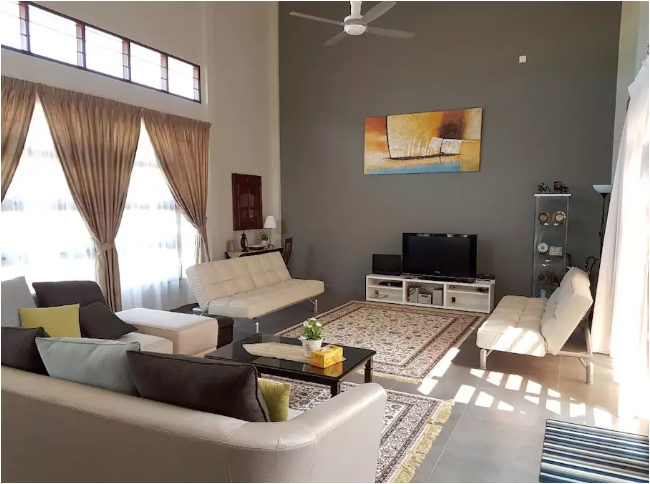 This villa is located near the Dungun town in Terengganu and it's a 45-minute drive from the Kuala Terengganu Airport. This villa is suitable for families with kids as they'll enjoy the cosy space which comes with a private pool. Other attractions which are nearby includes the Tenggol Island and other scenic beaches.
Link: https://www.airbnb.com/rooms/13444827
9. ForRest House Villa, Pahang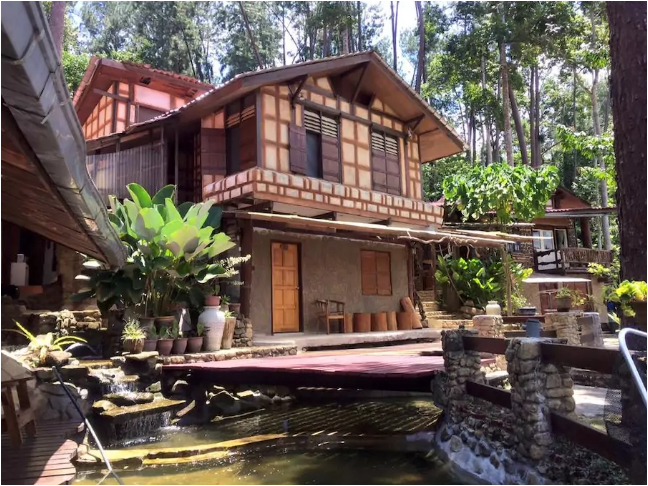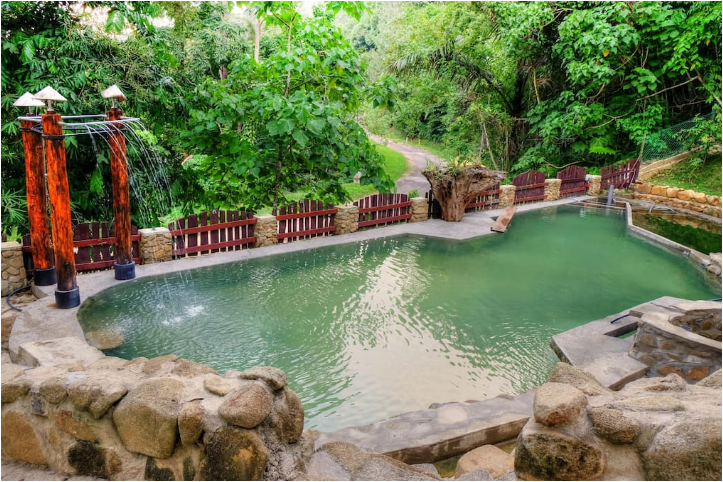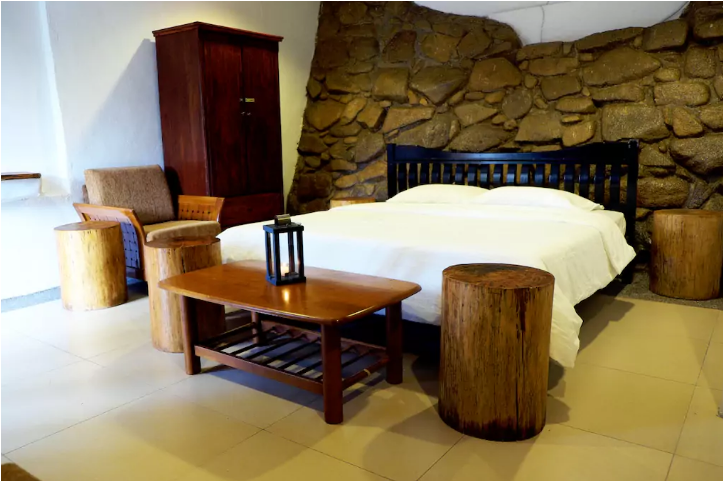 This villa is located within a forest and while here, you'll enjoy the greenery surrounding the space. Take a dip in the pool, walk around the jungle and take your mind off things. After you're done enjoying all that nature has to offer (but honestly, you probably won't tire of it), you can then retreat to your room which has serious nature feels to it.
Link: https://www.airbnb.com/rooms/15108699
10. Poseidon House Villa, Sabah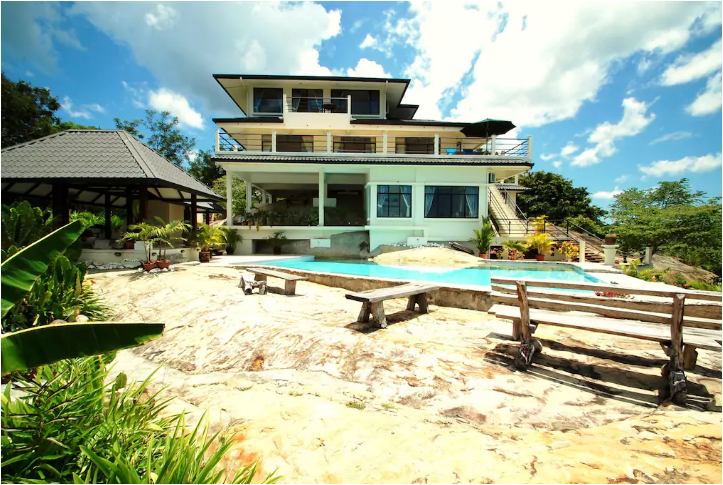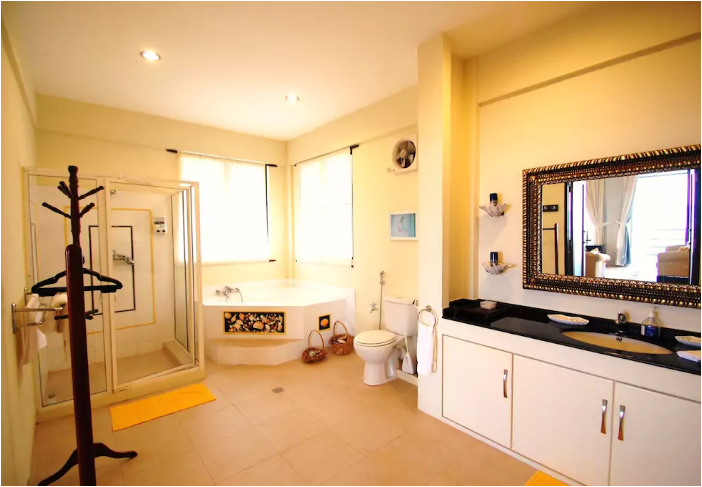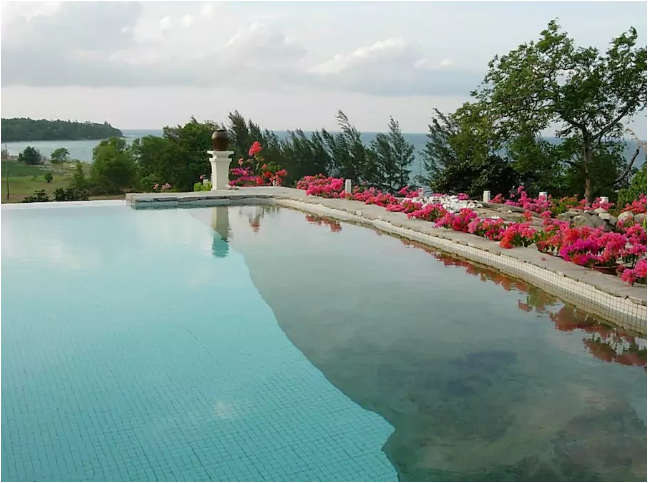 This beach villa is where you should head to for stunning views of the sea, and as it's situated on a beach, you can head down to the white sandy coast and sunbathe. On top of that, the Poseidon House overlooks the views of the Tun Mustapha Marine Park. Rest assured, while you're here, you won't want to leave.