Ever wondered what nitrogen-frozen ice cream tastes like? We recently got to try that out when we paid Artico It's Nitro-Cool, SS15 a visit. By using the method of nitrogen-freezing, the ice cream here comes out buttery smooth. Other fresh ingredients are later thrown into the mix to create Artico's signature flavours.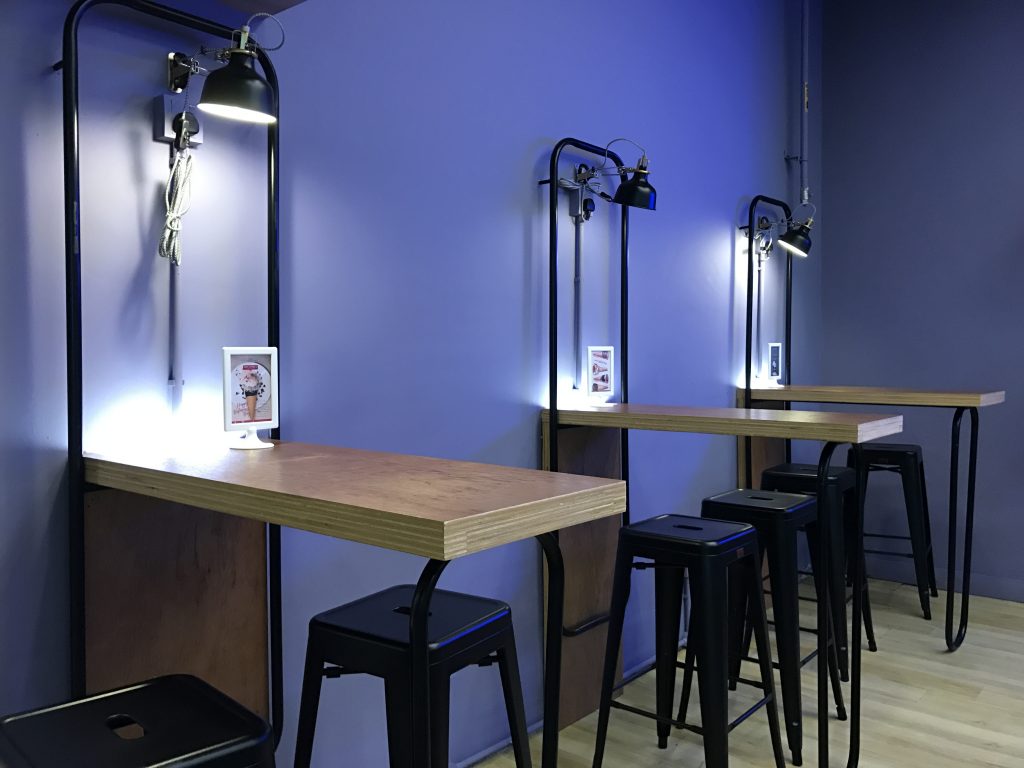 At Artico, you can find a variety of cones which aren't like your plain store-bought versions. They are jazzed up with cereal, chocolate chips, sprinkles and more, to give it extra texture, flavour and of course, to make it Instagram-worthy too. There are 4 custom cones to choose from: the Chocolate Tuxedo, Almond Crunch, Chunky Oreo and Chocolate Tuxedo.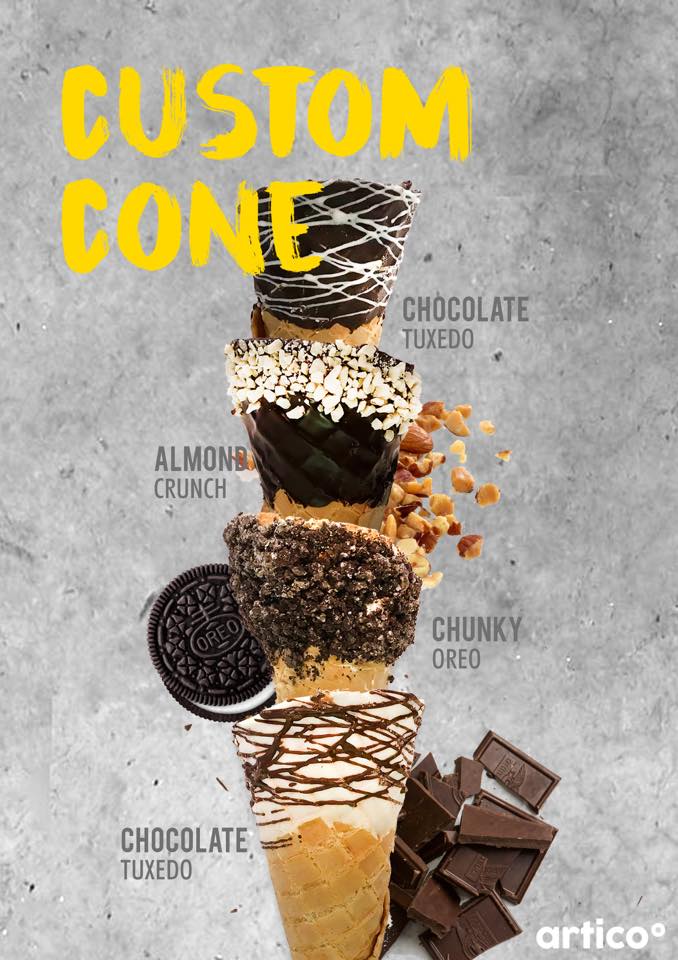 Besides ice cream cones, Artico It's Nitro-Cool pairs their ice cream with bread, waffles and cakes too. You're bound to find a pairing that you'd enjoy.
Artico recently released a series of tea flavoured ice-cream that are priced at RM14.90 for 2 relatively big scoops and 1-4 toppings. If you prefer the custom cones, you can top up an additional RM3.90.

The Lychee Rose had an fragrant lychee flavour to it and it paired really well with the rose. It did not have an off-putting perfumey taste that some rose desserts tend to have. Instead, the resulting flavour was a mild, fruity one.
The Honey Lavender was one that we were initially unsure of as we figured adding a honey topping to an already sweet ice cream might not be a good choice. As such, we were pleasantly surprised that the honey actually brought out the floral lavender flavour more.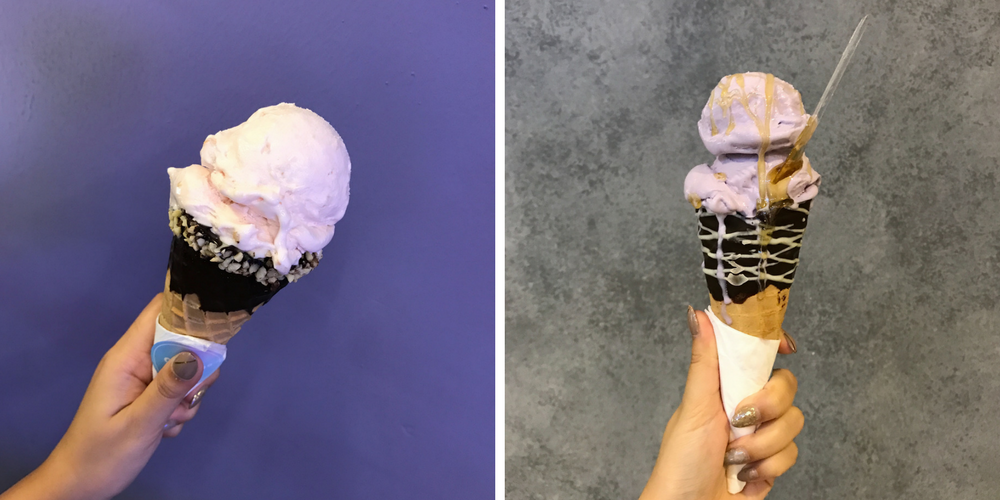 We ended our meal with the Classic Pu-Er ice cream with a crispy waffle. The Pu-Er tea helped cut through the sweetness of the pandan-infused ice cream. Tea-infused desserts are rising in popularity and it's nice to note that Artico is keeping up with the trends by introducing the Pu-Er ice cream.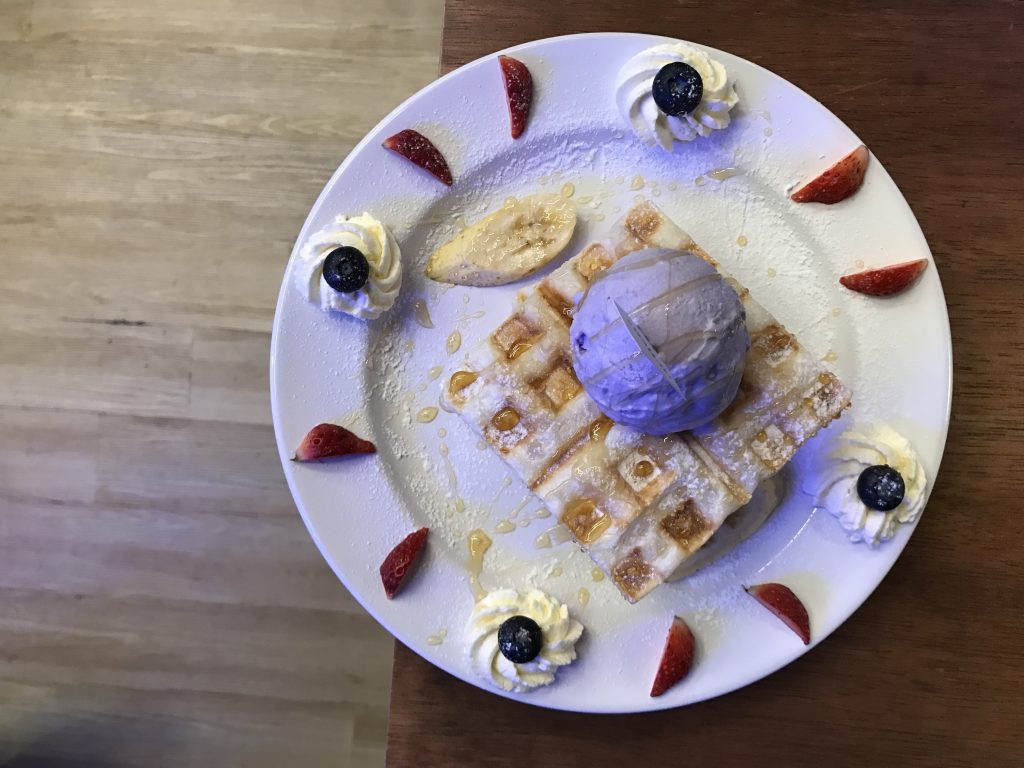 Artico changes up their menu every month or so, and for the month of August, they'll be launching a new flavour series called the Tongue-derlands and it consists of Sea Salt, Chocolate Marshmallow, Spicy Chocolate and Blackcurrant.
If you're curious as to how a spicy ice cream tastes like, or how creamy the Chocolate Marshmallow-flavoured ice cream will be, pay this nitrogen ice cream parlour a visit yourself!
Artico It's Nitro-Cool
Hours: Monday-Sunday: 10am-10pm
Address: Lot G-13a, SS15 Courtyard, Jalan SS15/4G, Subang Jaya
Website: Artico It's Nitro-Cool
Tel: 03-5036 1255