Ola Bola has touched many a heart with their story on friendship and unity. In fact, did you know that the movie bagged an award at the Golden Horse Film Festival for Best Original Song? Now that you've catched the movie in the cinemas, relive the memories by watching the award-winning show in the form of a musical!
Scheduled for February 2018, Ola Bola the musical is produced by Enfiniti, a leading entertainment company in Malaysia. They are best known for stellar musical productions like Puteri Gunung Ledang, P.Ramlee the musical and MUD: The Story of Kuala Lumpur.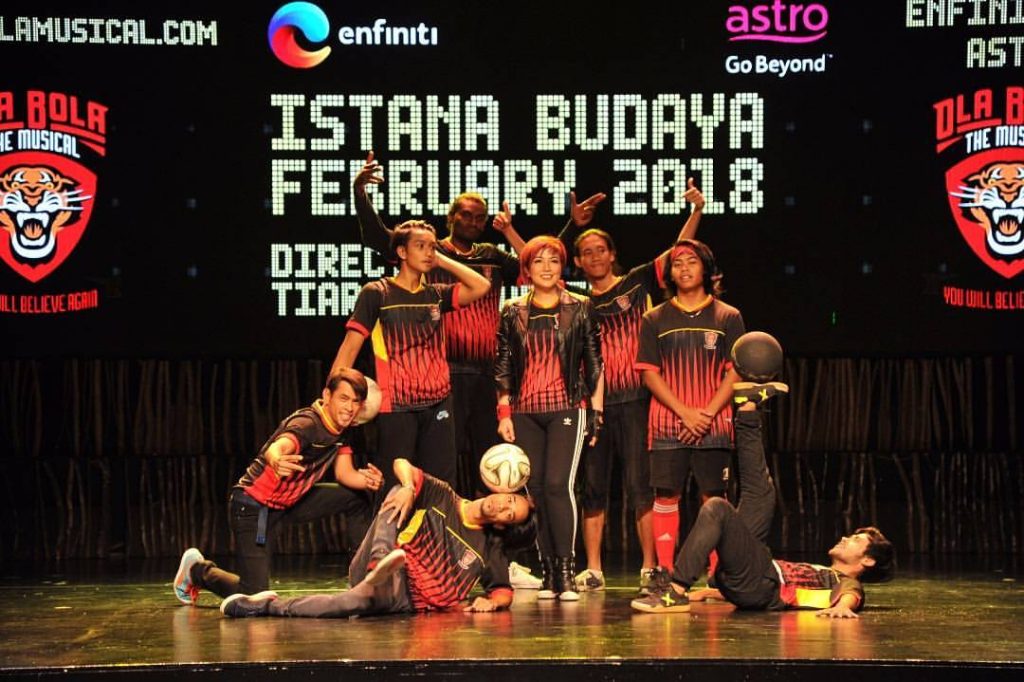 Tiara Jacquelina, the star of Puteri Gunung Ledang, will be directing the musical. She will be collaborating with Golden Screen Cinemas and Multimedia Entertainment for this production. For this upcoming musical, the team will be working closely with composer and lyricist Mia Palencia and rapper-lyricist Altimet as well.
On top of that, acclaimed music director Saiful Ridzuan a.k.a Duan of Seven Collared T-Shirt and award winning set designer, Raja Melaka will be producing the stage design. With talented names behind this production, it is one not to be missed. Early bird tickets are priced at RM120 and the promotion period will be ongoing for 3 months, from May 25th. Regular tickets are priced between RM250-RM300, depending on the seating area.
Feature Image Credit: Ola Bola