Whisky has always been enjoyed by many, but it is still an acquired taste for its strong flavours and varying notes. One thing's for sure, it is not a cheap hobby. However, it can still be an affordable one through Malaysian startup, Boozeat.
Boozeat offers a same-day delivery concept (sometimes even as quick as 2 hours) within Klang Valley and it makes holding parties a lot more convenient. You don't even have to head to the nearest liquor store to get yourself a bottle or two. They offer a range of beer, wine, cakes, popcorn and more.
We recently sent a couple of our writers to Boozeat's Japanese Whisky Tasting Session to sample some of their Japanese whiskey offerings.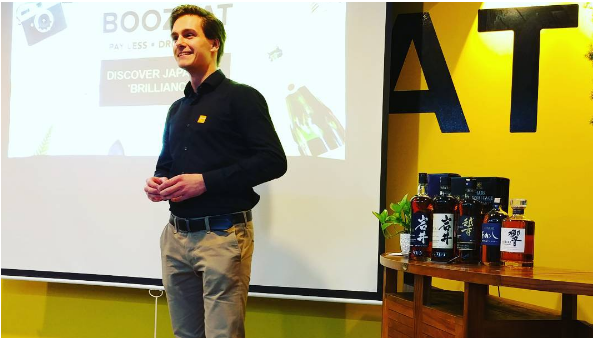 The night began with some light refreshments (Hoegaarden Radler or a Carslberg) and some finger food, before diving into a short introduction and presentation on Japanese whiskies. Throughout our tasting session, Boozeat had their resident expert guide us in tasting the notes and flavours of the whiskies.
Our first whisky of the night was the Mars Shinshu IWAI Whisky (RM359). This whisky came from the Mars Shinshu distillery in Japan, located in the Nagano Prefecture. It is one of the highest whisky distilleries in Japan, at just over 2,600 feet, which was chosen for its cool temperatures and slower maturation processes.
The IWAI whisky which is a blend of mostly corn and some malted barley had some light oak notes to it upon first whiff. Taste-wise, it was decently balanced with hints of sweetness and spice. Interestingly, the taste doesn't linger in your mouth for long but it did retain some of the sweetness and spice.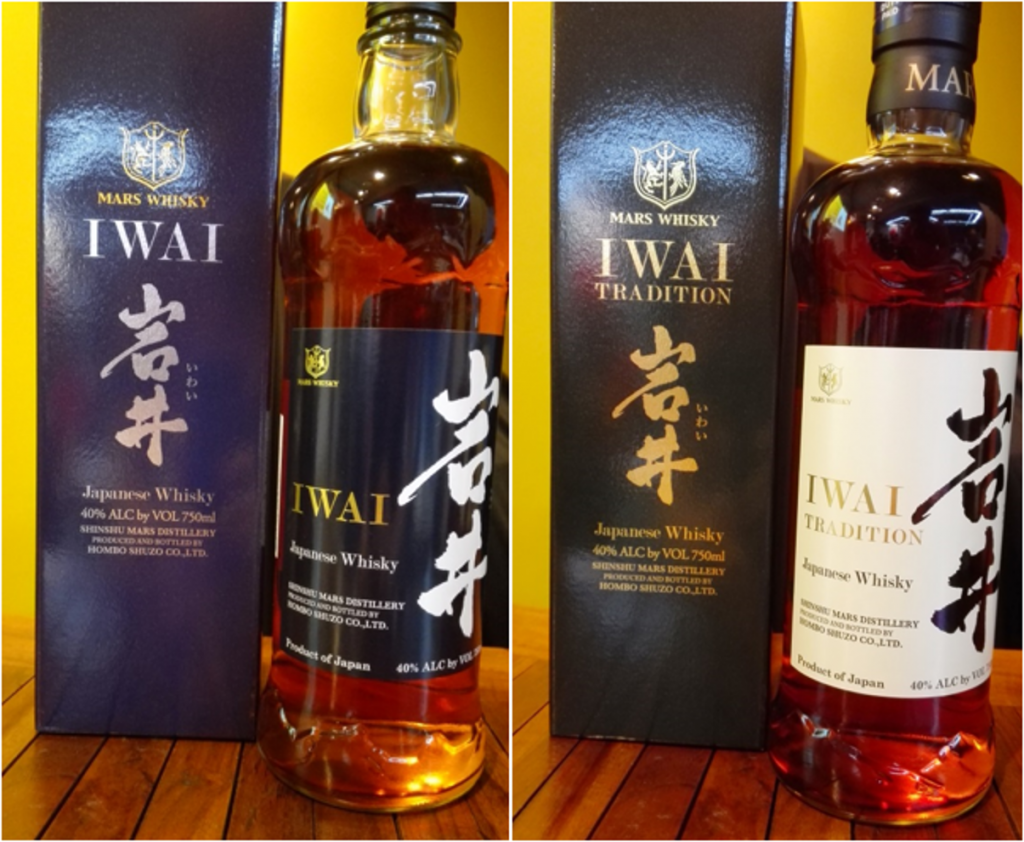 The second whisky of the night was the Mars Shinshu IWAI Tradition (RM429). It was described to us as a soft and rounded drink, yet being full-bodied and mellow. I had higher expectations of this whisky and could register some notes of cinnamon, cherries and dried fruits when I took my first whiff. It tasted sweet, fruity and light while being well-balanced, without a hint of spice.
As for the aftertaste, it was similar to the IWAI whisky as the taste doesn't linger in your mouth for long but the mild sweetness is retained in our tastebuds. In fact, I would liken this drink to the Macallan Select Oak which is known to be a crowd-pleaser in the whisky category. It's also really easy on your tongue and would make for a good daily drink. To me, the IWAI Tradition checked all the boxes for what a decent whisky should taste like.
The third whisky of the night was the Mars Maltage Cosmo (RM559) which had a tough act to follow after the prior IWAI Tradition. This whisky had a stronger flavour with notes of cherry and vanilla. Out of all the whiskies we've tried thus far, this was the most complex, as it had plenty of flavours that it was difficult to catch them all.
It was sweet but also spicy and it packed a punch, carrying a fistful of berries with it. There are apparent notes of cherry and pear which, for me, were difficult to catch on.
Unlike the previous IWAI whiskies, the taste does linger in your mouth for long, still carrying that complex blend of flavours. It's certainly a strong drink and one that would ideally be taken on special occasions with a splash of water since it's pretty strong.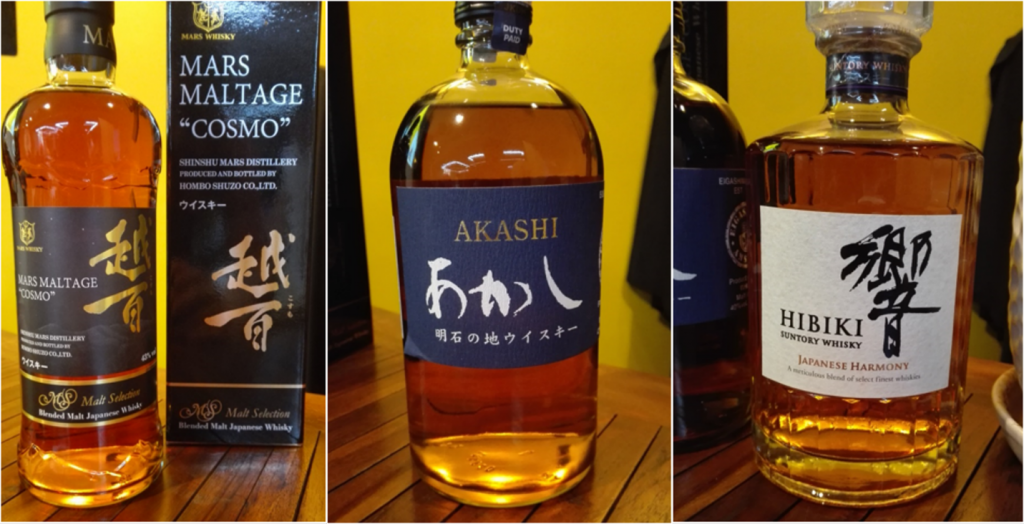 It's no wonder that Boozeat left this to be the last of the IWAI whiskies we sampled. While my expectations were not exactly met, I was not disappointed either. I personally would not recommend this particular whisky to first-time drinkers as it is an acquired taste and is a bit stronger.
Next was the Akashi Blue (RM289), which didn't come with a box. However, the simplicity of the labeling gave it a pleasant and somehow, appealing look. The colour of the label does speak for its name too. The Akashi Blue is the only whisky in the world made by implementing sake-making methodologies into the whisky making process. It is aged in Japanese Shochu casks, bourbon, and finally, Sherry casks. This, in turn gives the whisky a taste of rice, with a notable pleasant sweetness.
It had a pleasant sniff of rice/shochu and was the only whisky of the night that I couldn't really stop nosing. It was easy on the tongue at first, giving sweet flavours of spice and oak, which then transitions into a rough finish. The rough finish lingered on my tongue longer than usual and it did carry some of its spice and oak flavours.
The fifth and final whisky of the night was the Hibiki Japanese Harmony (RM545). I was most familiar with this bottle, having not known anything about the previous 4. I was looking forward to this the most as I myself have a bottle at home and have tried it before many times.
The drink had a fruity and floral nose to it, carrying hints of lychee, rose and a subtle rosemary herb. Taste-wise, it was sweet and citrusy, with a hint of chocolate. It had a warm, pleasant aftertaste with a bit of spice to it.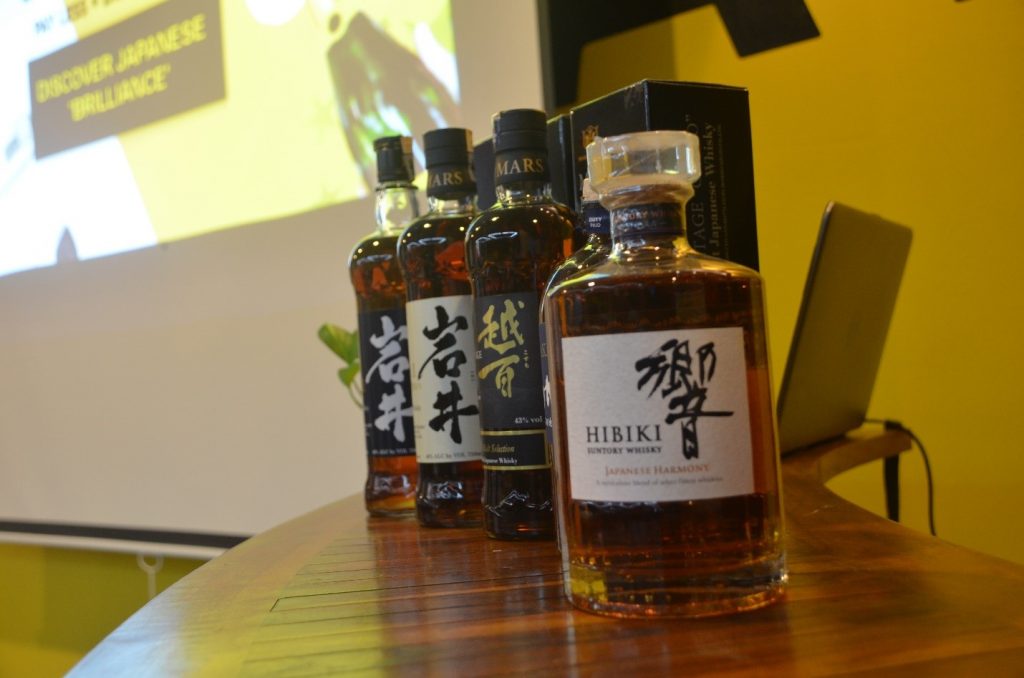 We left the tasting session with a little more insight about Japanese whisky and feeling like true blue whisky connoisseurs. There're so many aspects involved in enjoying a glass of whisky, from the nosing to the tasting. And if you'd like to learn a thing or two about alcohol, Boozeat holds regular tasting sessions, from whisky to wine. Or if you rather enjoy your premium drinks with some close friends at home instead, get your booze delivered right to your doorstep.