When Hungry Bunch first introduced their 10-inch Ramly Burgers to KL-ites last month, I showed a picture of it to my colleagues and got their attention right away. I wasn't surprised. A Ramly burger is one meal that most Malaysians enjoy having, what more when it's enlarged to 3-4 times its normal size.
After all, dishes prepared in larger portions would always be in trend, what with Malaysians' huge appetite. This challenge was not meant for 1 person though, as big as my appetite might be. I roped in the entire team of 8 (most of which are burger fans to start off with) to try out Hungry Bunch's huge burger, amongst other meals.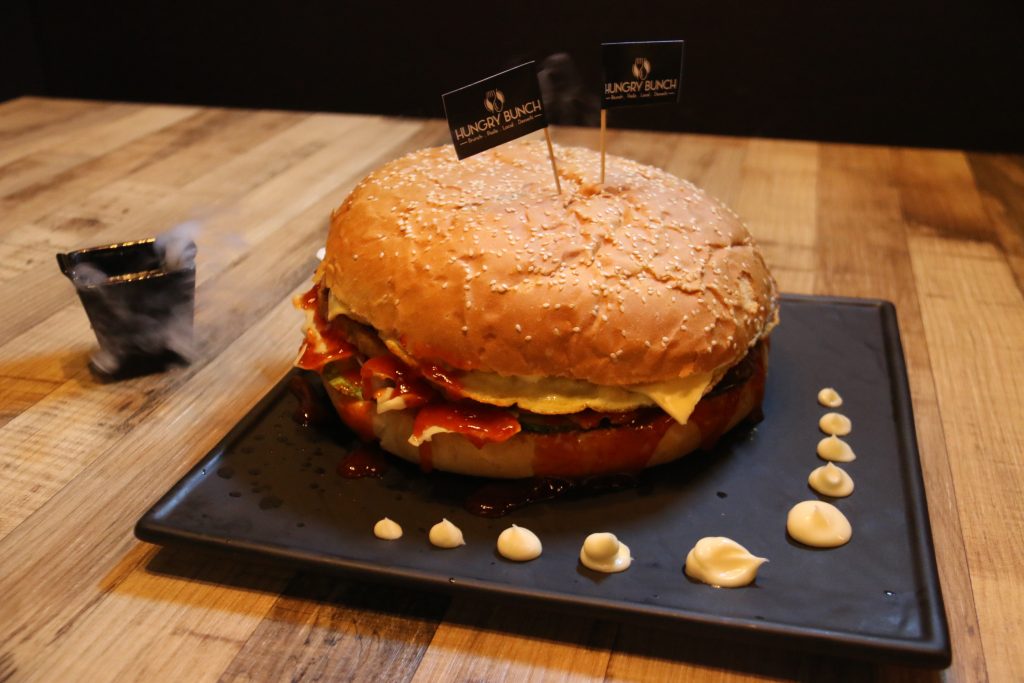 When the Hungry Mega Ramly Burger (RM49) was placed on our table, I could hear "oohs" and "ahhs" from around the table. Pretty much everyone whipped up their cell phone and updated their social media feeds with the ginormous burger they were having for dinner. I wouldn't blame them as it did look good. How did it fare taste-wise though?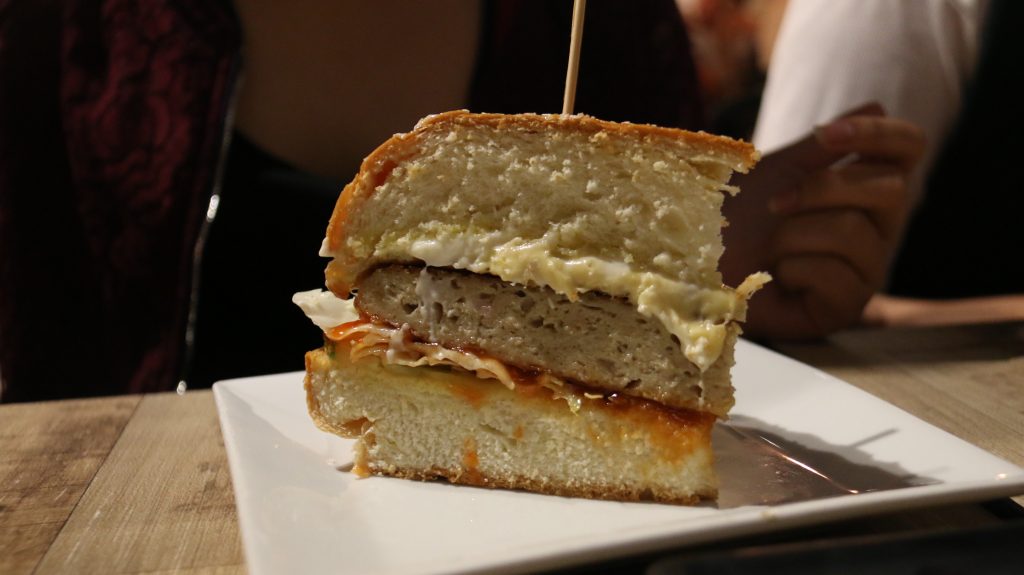 The burger itself had a pretty thick bun but the equally as thick burger patty balanced the bun out nicely. We found that Hungry Mega Ramly Burger was the perfect serving size for a group of 8, and we weren't left hungry after our single slice each. If anything, we were just craving for something sweet.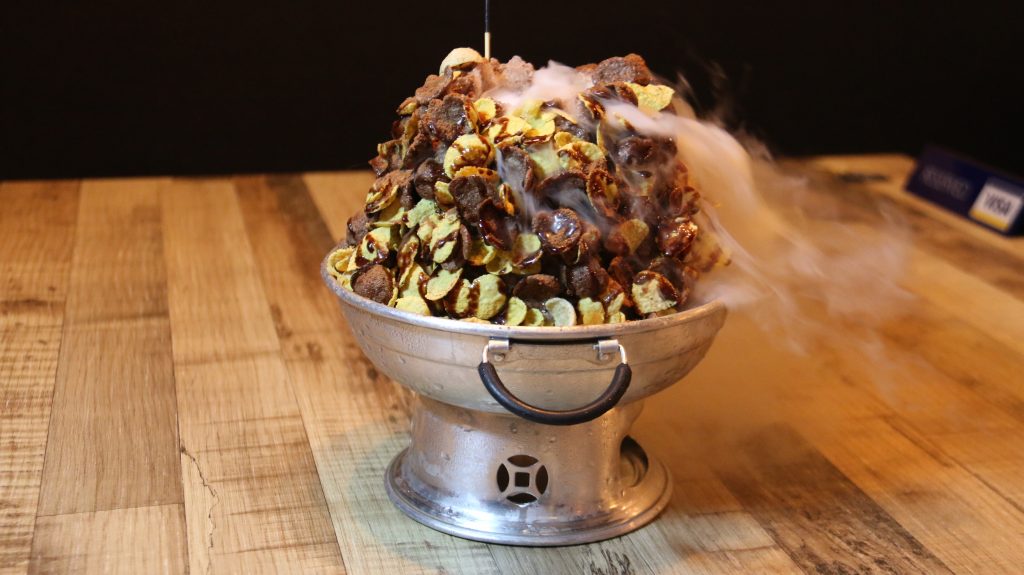 As if on cue, the Volcano Milo (RM19) was produced on our table. It came in what looked like a cauldron out of a Disney movie, complete with dry ice smoke evaporating from it. Milo fans would love this as it tastes just like a Milo shaved ice.
The dish comes with Milo powder, corn flakes and Koko Krunch. Frankly, it was a tad bit too sweet for our liking but still made for a nice transition from the burger we just had. Although it is meant for 2-3pax, if you're having it post-dinner, it would actually be just nice for 4-5 people.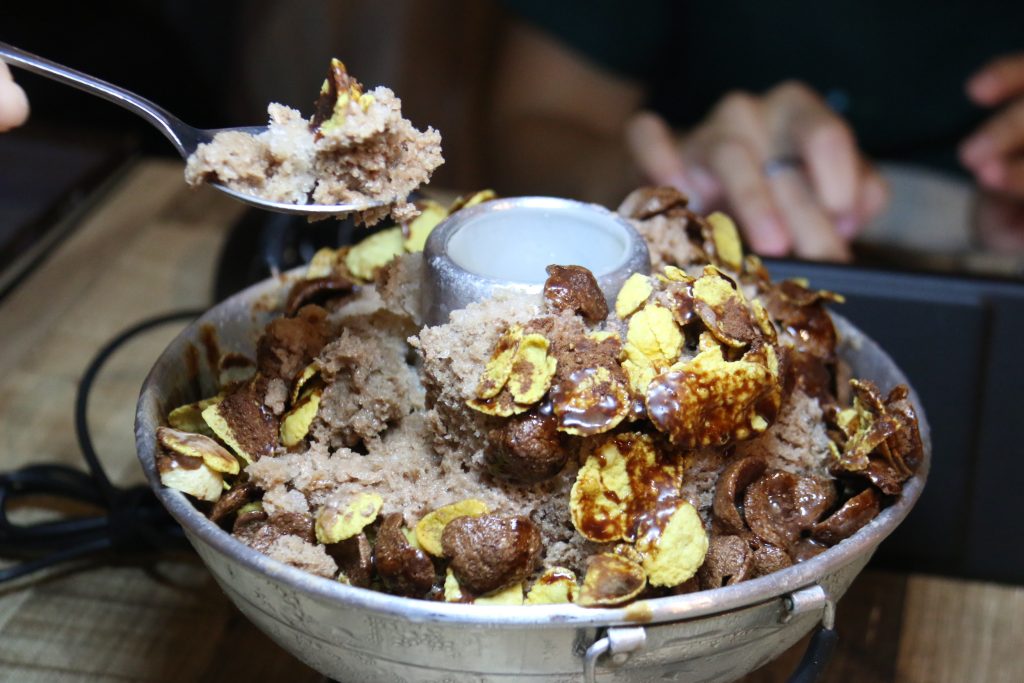 The Royale Layer Tea Tower (RM23) looked pretty impressive and we could see it being a good option for parties held at Hungry Bunch. Each tower contains roughly 6-8 cups of milk tea and if you do the math, it's actually pretty economical, considering how each glass would only cost about RM3-4.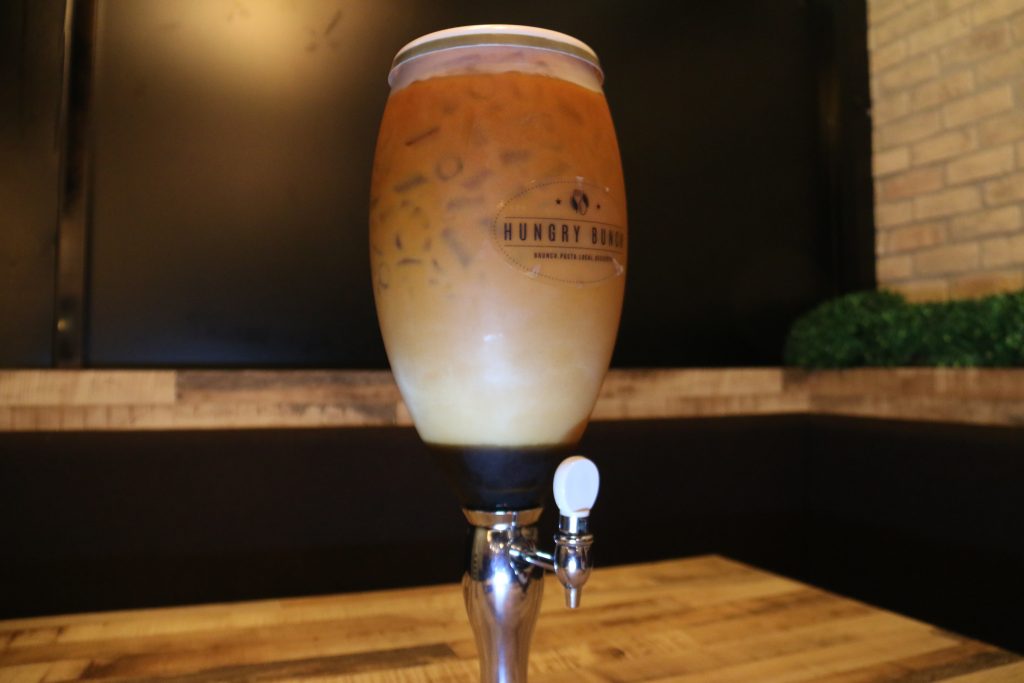 Taste-wise, I personally enjoyed how it was not sickeningly sweet, unlike typical milk tea. Some of us found that it tasted slightly overbrewed. However, there are definitely those who prefer steeping their tea bags for a longer period of time (me included), and for these folks, this would be your perfect cup of tea (pun intended :P).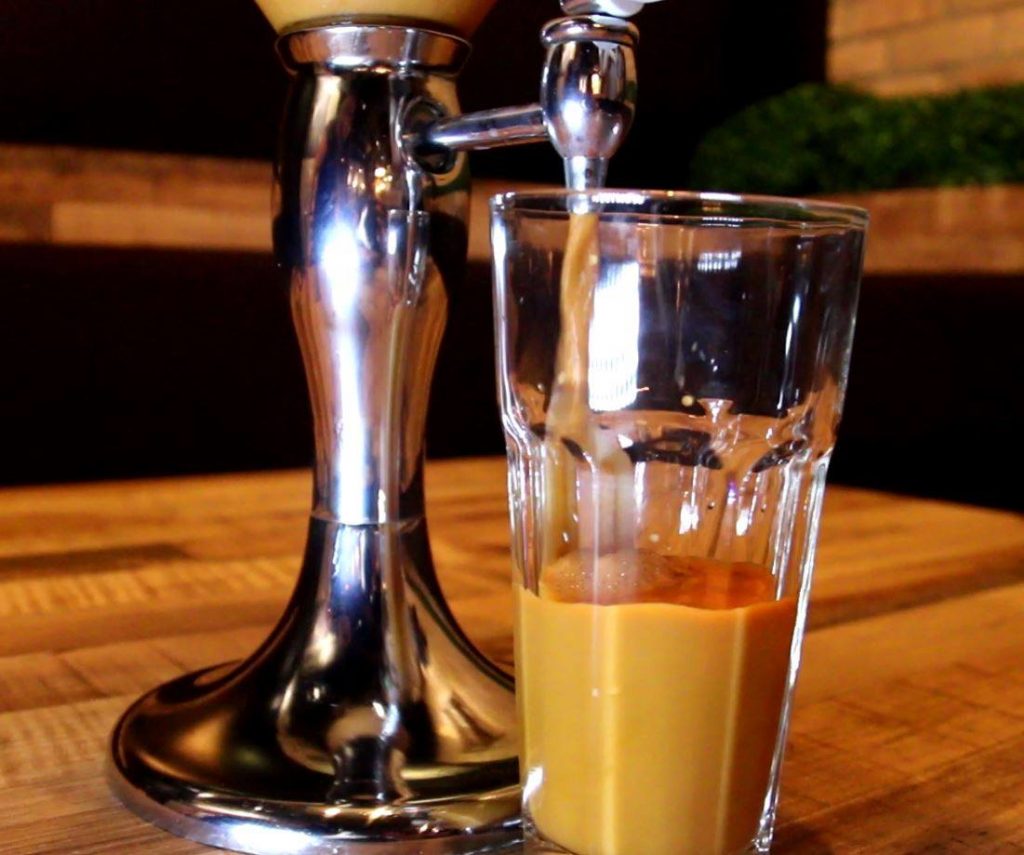 Overall, Hungry Bunch stepped up to the plate presentation-wise and proved that size is important when it comes to first impressions. Some may deem the usage of the dry ice in their plating as a gimmick but it did work on us as we were left impressed. As for the Hungry Mega Ramly Burger, I could see it being enjoyed during birthdays specifically. After all, who wouldn't want a giant Ramly burger as a birthday cake? 😛
Hungry Bunch Sunway Pyramid
Hours: 10am-10pm, daily
Address: 3, Sunway Pyramid, Jalan PJS11/15, 46150 Petaling Jaya
Website: Hungry Bunch
Tel: 017-633 2901