Hokkien people generally instill much pride in their own culture, language and food. I would know, for I'm one too. Growing up Hokkien meant that I was able to sample some of the classic dishes that are distinguishly from my own heritage. Whether it's a bowl of piping hot Mee Suah or some sticky Ang Ku Kueh, you can't go wrong with Hokkien food. If you're looking to go on a Hokkien food trail soon, follow this guide for 10 places in KL to get your fill.
1. Hokkien Mee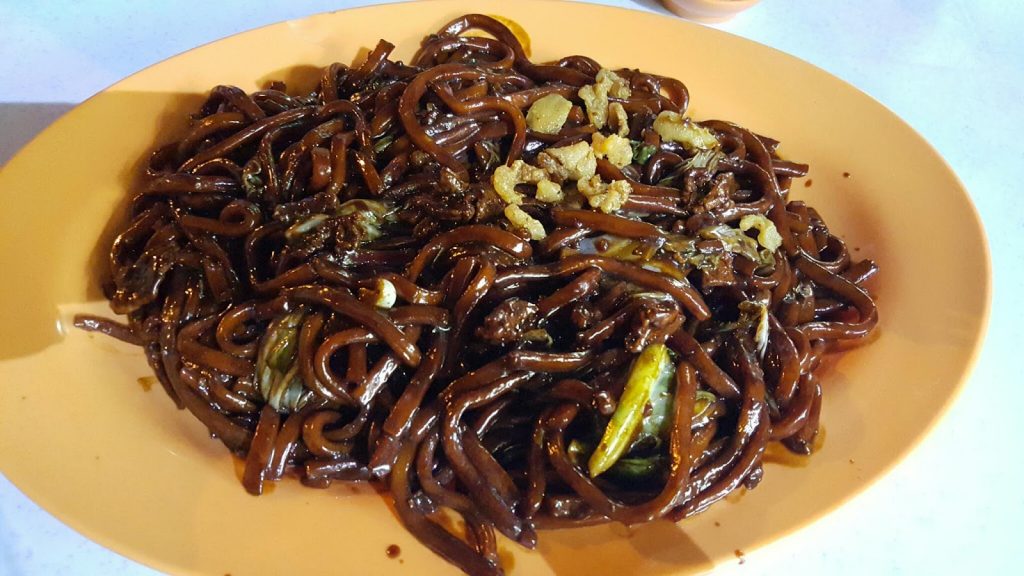 The term Hokkien Mee differs from state to state in Malaysia. For instance, having Hokkien Mee in Penang would generally mean a bowl of Prawn Mee. However, ordering Hokkien Mee in the Klang Valley region would mean that you'd get a platter of flat noodles coupled with prawns, vegetables and soy sauce. One place that does Hokkien Mee justice is Restaurant Damansara Uptown Hokkien Mee and they serve it the true Hokkien way—with lots and lots of crunchy fried pork lard.
Restaurant Damansara Uptown Hokkien Mee
Address: Damansara Uptown Hokkien Mee, Jalan 21/37, Damansara Uptown, Damansara Utama
Tel: 013-334 5550
2. Bah Kut Teh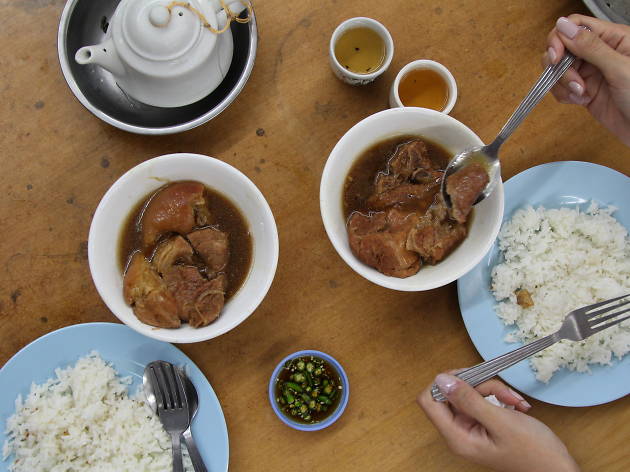 Bah Kut Teh is a classic Hokkien dish and no one does this dish better than the Klang peeps. Klang, which is a predominantly Hokkien area, is the best place to find this dish. It's basically a pork rib dish cooked in a savoury broth and traditionally served with some white rice and Chinese oil sticks. The Hokkien-style of Bah Kut Teh has a dark, concentrated gravy and there are plenty of places serving Bah Kut Teh but you can't go wrong with Ah Her Bah Kut Teh's version of it. Weekends are crazy busy for this restaurant so if you'd like to enjoy your meal in peace, opt to head here during weeknights instead.
Ah Her Bah Kut Teh
Address: 17, Ground Floor, Jalan Angsa, Taman Berkeley, 41150, Klang
3. Mee Suah Tow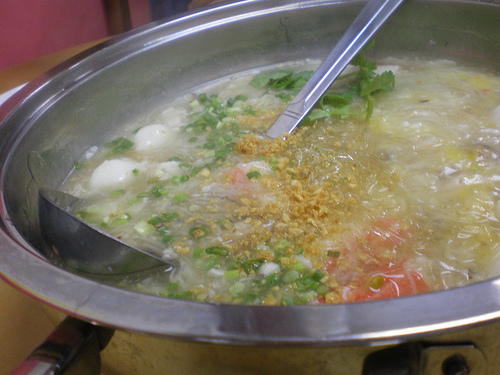 Mee Suah Tow is a wheat vermicelli dish served in a clear broth. It's also traditionally known as "birthday noodles" in the Hokkien culture where we would have it to symbolise us growing older and wiser. The dish is often served with fish balls, shallots and chives. The distinctly Hokkien style of cooking Mee Suah is to steam it over a prolonged period of time to give it a soft, melt-in-the-mouth kind of texture.  If you're looking to try Mee Suah Tow in KL,  Teow Chew Meng is one of the top options to try. This restaurant serves their Mee Suah Tow dish with crabsticks, shrimp and a dash of vinegar.
Teow Chew Meng
Address: 33, Jalan SS 2/30, SS2, 47300 Petaling Jaya
Tel: 03-7877 9298
4. Kiam Moi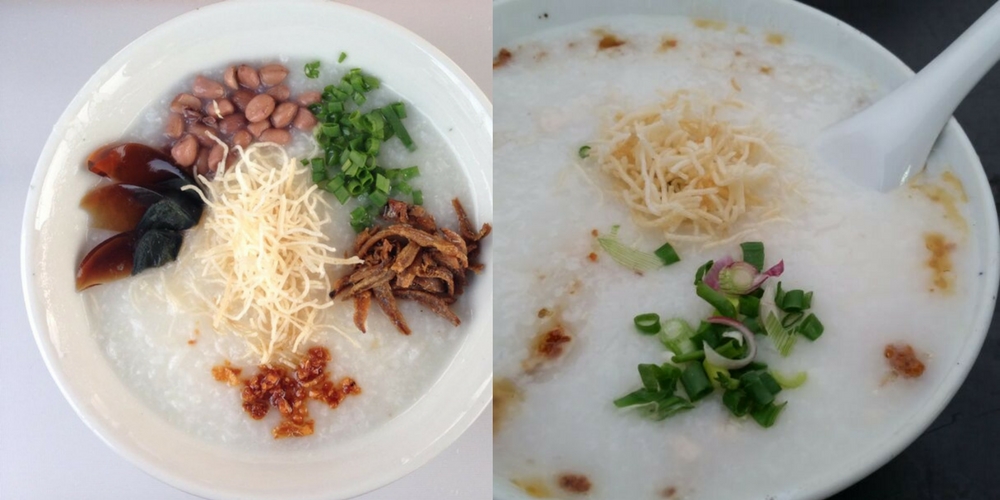 It's interesting to see how porridge is cooked in different cultures. It may result in watery porridge or one with thick consistency. The Hokkien porridge has a stickier consistency as compared to the Cantonese and Teochew cooking styles which tend to be watery. As such, more care is needed in stirring the thick porridge as it simply cannot be left on the stove on its own. The Kiam Moi is a thick porridge served with a series of savoury ingredients like century egg, anchovies and braised peanuts and Kenny's Seafood Porridge is one place that serves this signature Hokkien dish.
Kenny's Seafood Restaurant
Address: Jalan SS 2/4a, Petaling Jaya
Tel: 016-375 5304
Website: Kenny's Seafood Restaurant
5. Tau Yew Bak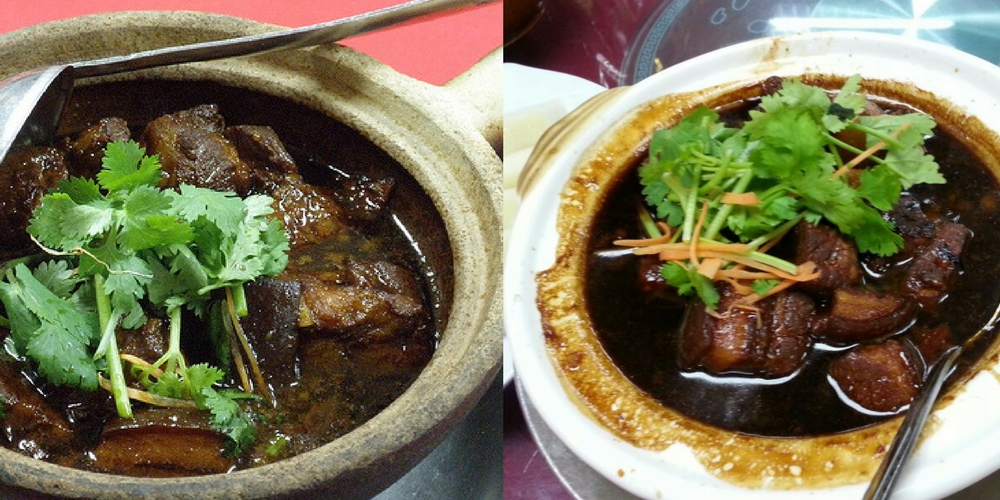 Tau Yew Bak, a.k.a. Braised Pork Belly is fatty cuts of pork belly cooked in dark soy sauce and topped with some cilantro. The star ingredient of the dish which makes it distinctly Hokkien is the dark sauce which is further enhanced by the flavour of spices like cinnamon and star anise. It is often times served with a side of white rice. However, at Restaurant Hua Xing, they serve their signature dish with a side of alkaline kueh which adds a chewy consistency to the soft, fatty pork.
Restaurant Hua Xing
Address: 112, SS 9/2, Seri Setia, 47300 Petaling Jaya
Tel: 03-7876 3288
6. Too Tor T'ng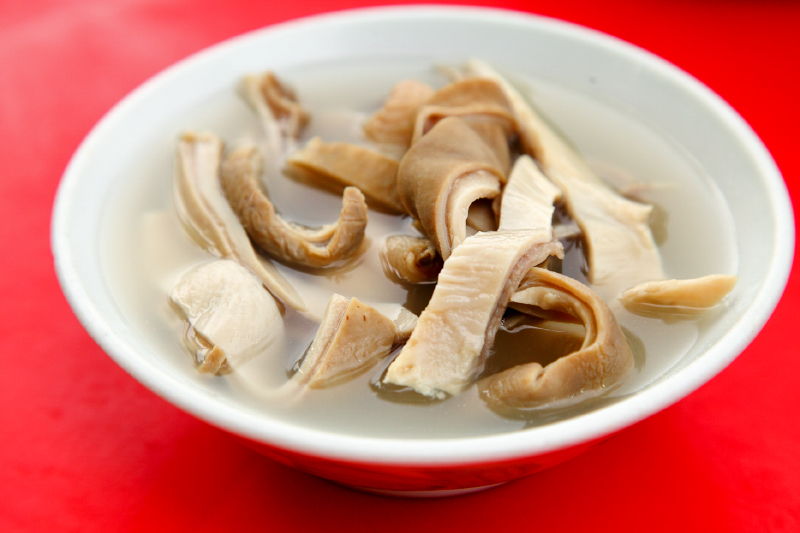 White pepper is the dominant flavour in the classic Too Tor T'ng, also known as the Pig's Stomach Soup. It's a classic must-have dish in a Hokkien household especially during the Lunar New Year and the Hokkien version has gingko nuts for that extra punch of flavour. The pig's stomach has a chewy, almost leathery texture and without a doubt, the soup has a good kick to it from the white pepper. Ah Heng Food Corner is a roadside food stall located along Jalan Tiong Nam and although they serve up some other classic Chinese dishes, the Too Tor T'ng is not to be missed.
Ah Heng Food Corner
Address: Lorong Tiong Nam 3, Chow Kit
Tel: 016-956 9353
7. Chye Po Nerng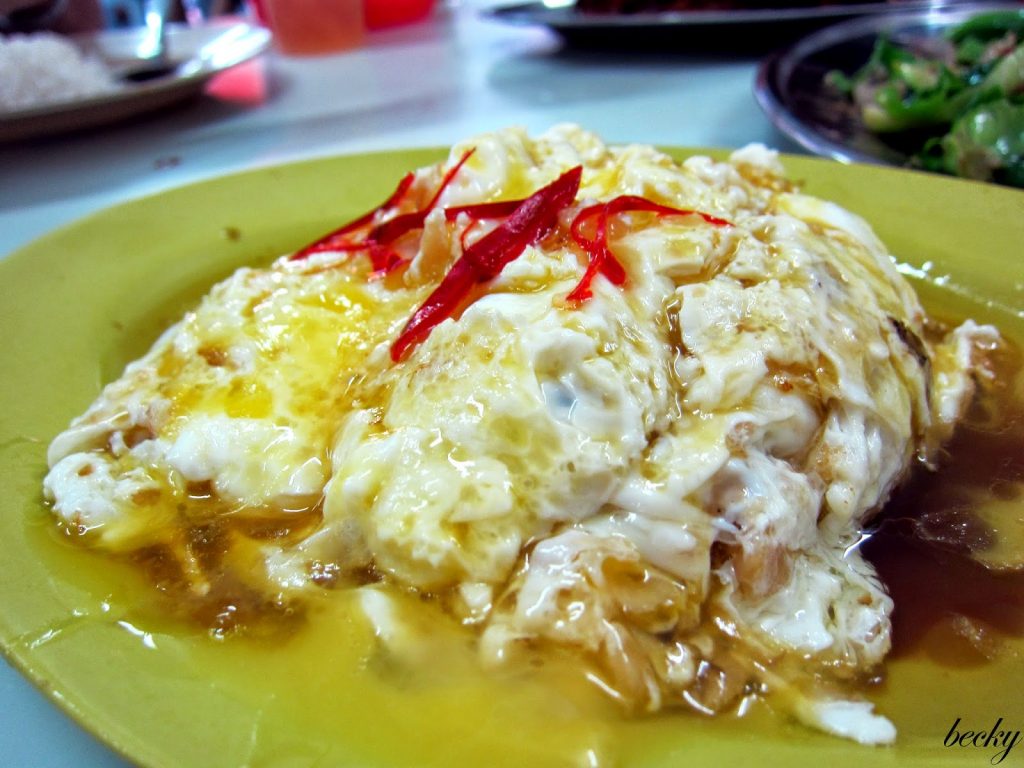 The Chye Po Nerng is basically a Preserved Turnip Omelette featuring runny eggs and salted turnips. Traditionally, it's known as the dish that one has when they're broke or is only left with few ingredients to cook with. However, taste-wise it's not something one would consider as a sad consolation. Hokkien cuisine does favour savoury preserved ingredients (think Taiwan cuisine) and it's the perfect companion to plain white rice or porridge. Nobody does the Chye Po Nerng better than Restaurant Ping Wah. Even the sight of it alone might make you salivate!
Restaurant Ping Wah
Address: 31, Jalan 20/16, Taman Paramount, 46300 Petaling Jaya
Tel: 03-7875 8987
8. Orh Chian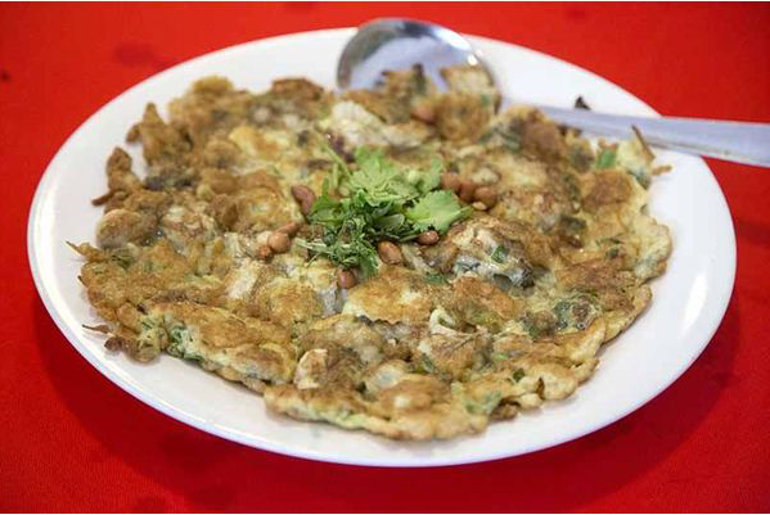 Orh Chian is an oyster omelette served with a chilli dipping sauce. If you have the chance to head down to Penang, they serve some awesome Orh Chian, and perhaps that could be attributed to the fact that Penang is also another Malaysian state with their fair share of Hokkien people. Orh Chian, the Hokkien way, features a crispy crust. Back in KL, Orh Chian can be commonly found at Chinese restaurants and Hoi Kee Heng Hwa Restaurant's version comes with braised peanuts, a classic Hokkien snack.
Hoi Kee Heng Hwa Restaurant
Address: 16, Jalan 1/109e, Taman Desa Business Park, 58100 Kuala Lumpur
Tel: 012-208 1910
9. Bak Kian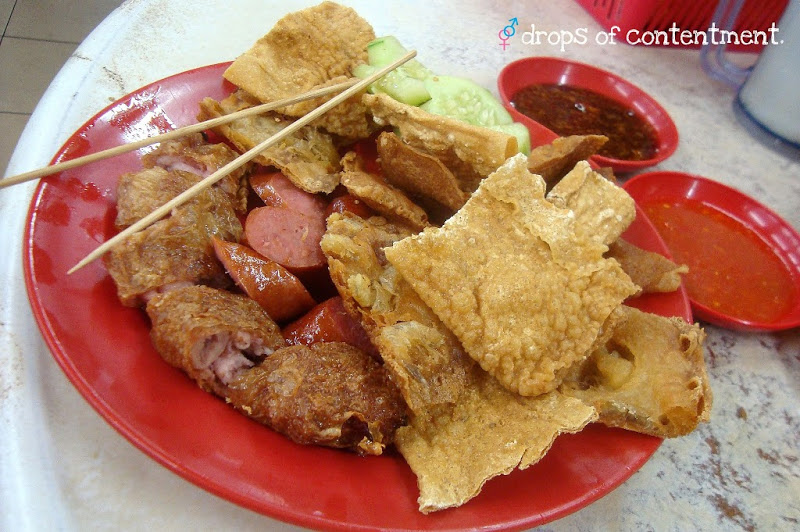 I remember my days of youth making the Bak Kian from scratch. It's an art in itself to create this dish as there's always a chance that the Bak Kian might split open when it hits boiling hot oil. The key in making good Bak Kian is to make sure that they are wrapped tightly. Bak Kian is also one of the choices that you would often find at Lobak stalls and it features a crispy crust and a soft centre (the Hokkien version comes without yam). While there are plenty of places offering Bak Kian, you can get it at Restaurant Millenium Eighty Six as well for a pretty decent price.
Restaurant Millenium Eighty Six
Address: Jalan 20/16, Sea Park, 46300 Petaling Jaya
Tel: 03-7875 1869
10. Ang Ku Kueh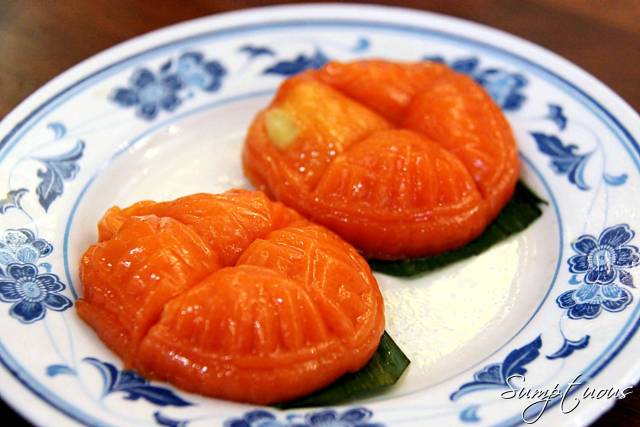 End your Hokkien food trail with something sweet and opt for the ultimate Hokkien dessert—the Ang Ku Kueh. The kueh has a sticky consistency and comes in bright colours, typically orange, pink and yellow, unlike the similar Hakka Or Ku Kueh which comes in darker colours like black or dark green.  Ang Ku Kuehs are typically sold for anywhere between RM0.70-RM1.50 and you can find it at Damansara Jaya's Hong Mei Restaurant. It's actually a pretty filling dessert to have after your Hokkien feast. However, very rarely does one stop with just a piece as it's actually pretty addicting (don't say that I didn't warn you :P)!
Hong Mei Restaurant
Address: 1, Jalan SS 22/11, Damansara Jaya, 47400 Petaling Jaya
Tel: 03-7733 8991
Feature Image Credit: Time Out, Hungry Go Where, Sumptuous