Damansara Uptown is known to be a food haven and eateries are aplenty here. Along with the host of restaurants and cafés, there are also a multitude of dishes to choose from. Sometimes, skimming through their menu alone would be enough to give one a headache because we would most certainly be spoilt for choice.
Trying out their signature dishes would then be a safe bet. Here are 10 eateries in Damansara Uptown and their signature dishes as per what's recommended by past guests.
1. Patissez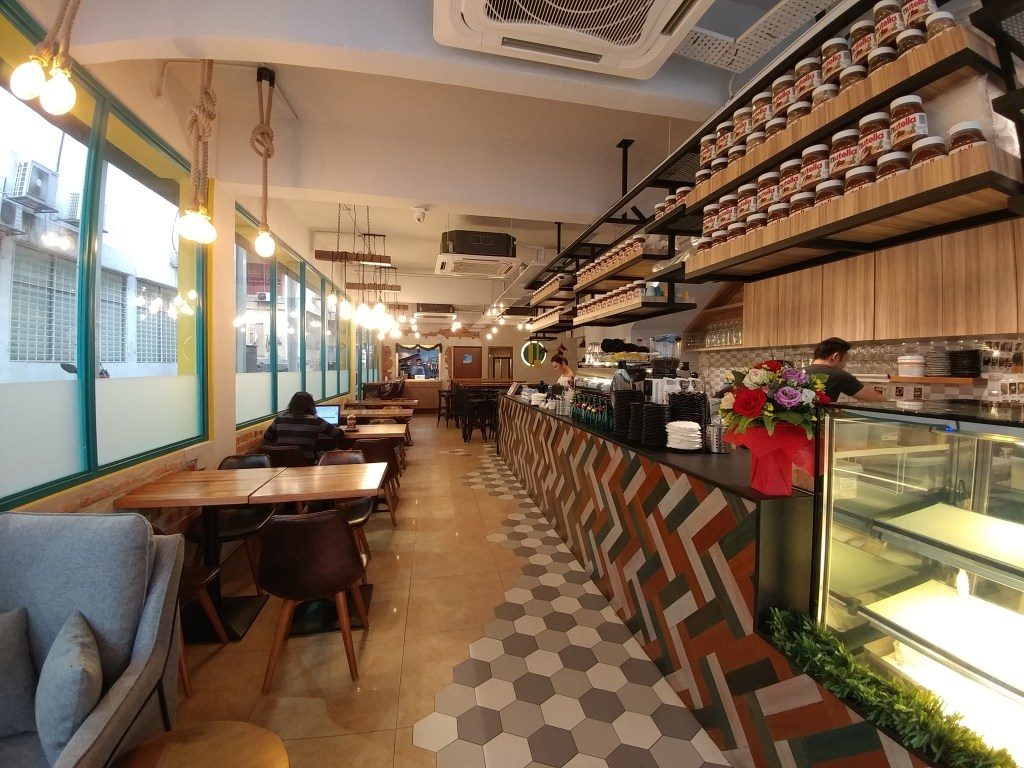 Known for their extravagant milkshakes called freak shakes, Patissez's interior also features plenty of different elements such as symmetrical tiles to hanging lightbulbs adorning the ceiling. Without a doubt, their milkshakes are definitely a must to try, but did you know that this eatery serves meals as well? 2 of the notable dishes are the Freak Burger and Crispy Skin Sea Bass.
The Freak Burger features 2 slices of juicy Aussie beef patties, imported dutch cheese, chicken bacon jam and fresh vegetables. With their in-house BBQ sauce for the burger and soya bean sauce for the fries, you can expect plenty of flavours with each bite. The Crispy Skin Sea Bass stays true to its name by being a rather crispy dish, especially since the skin of the fish has been fried nicely. It is paired with some sweet and sour orange balsamic sauce as well as a side of charred vegetables.
Signature Dishes: Freak Burger + Crispy Skin Sea Bass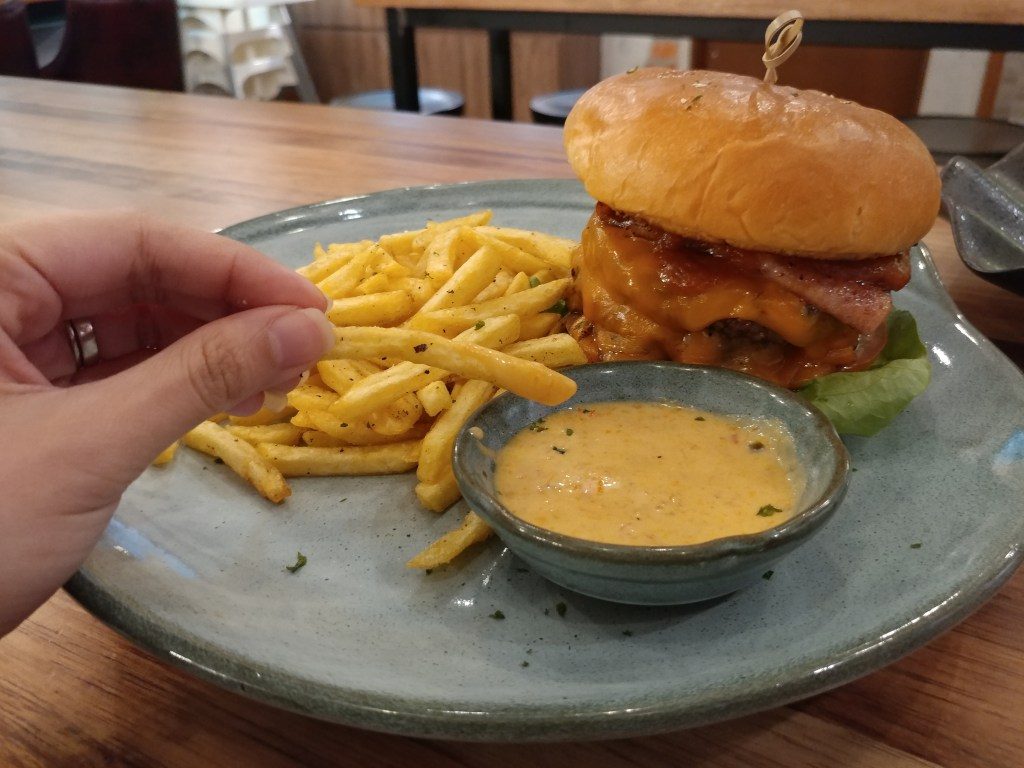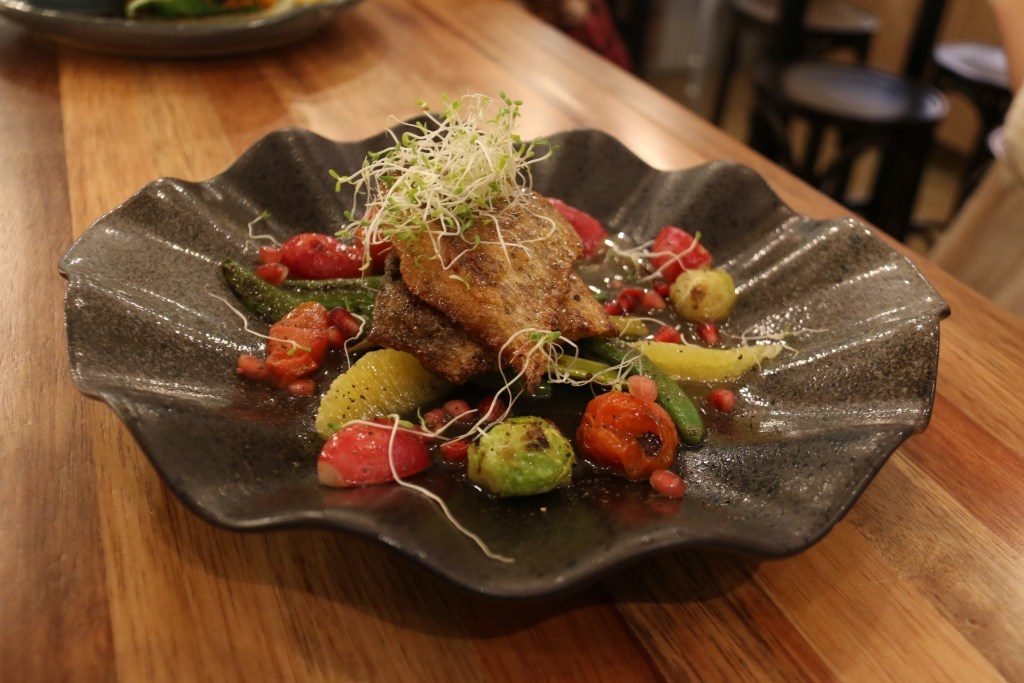 Hours: Monday-Friday: 10am-11pm, Saturday-Sunday: 10am-12am
Address: 85, Jalan SS 21/37, Petaling Jaya. (Also available at 1 Utama and Bangsar).
Tel: 03-7733 9501
2. Bonfire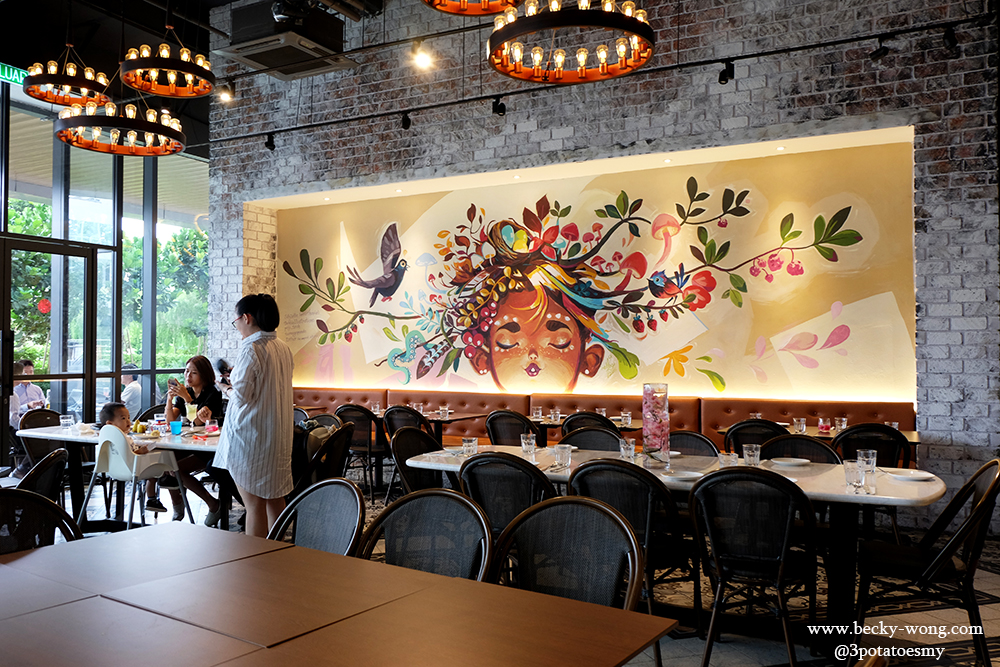 Bonfire is a casual restaurant which prides itself on the concept of sharing platters. The main dish you would find here is meat and they serve it the unconventional way by cooking it with the fire of a wooden charcoal-fired oven.
The Premium Braised Wagyu Ox Cheeks is definitely a must try if you are up for a juicy and melts in your mouth like butter kind of feels. If you prefer to have proteins only, the Meat Platter would be a good choice. It comes with a choice of chicken, wagyu beef, lamb rack and fish.
Signature Dishes: Premium Braised Wagyu Ox Cheeks + Meat Platter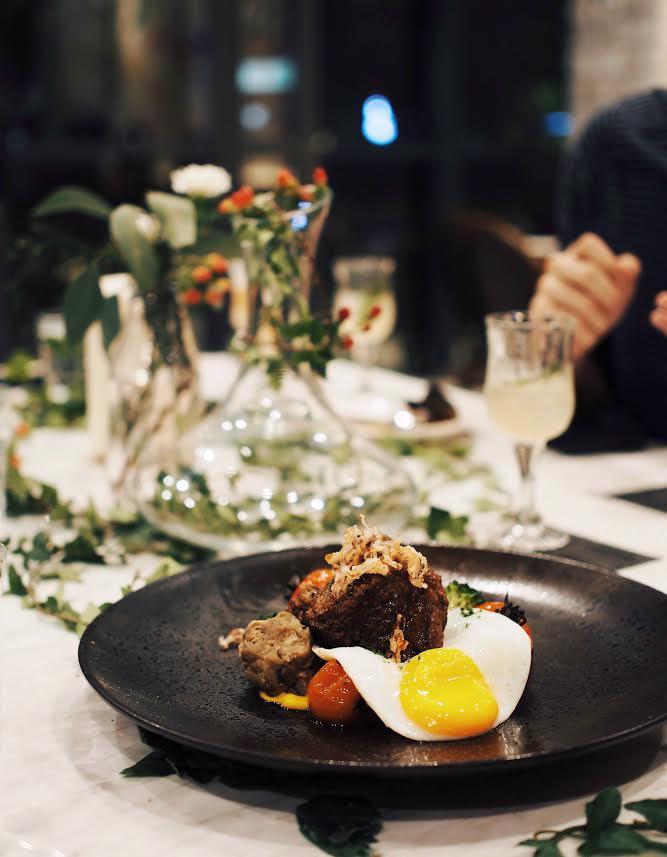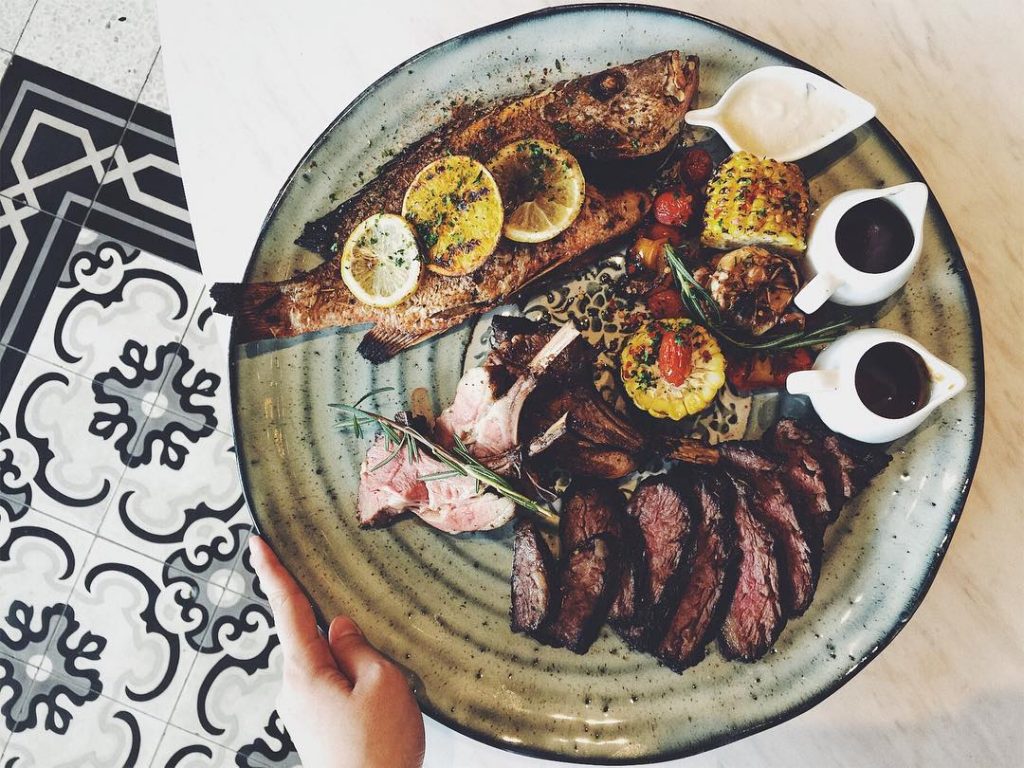 Hours: Monday-Thursday, Sunday: 10.30am-12am. Friday: 10.30am-2am, Saturday: 9.30am-2am
Address: The Starling Mall, Damansara Uptown
Website: Bonfire Restaurant
Tel: 018-919 8226
3. Miru Dessert Café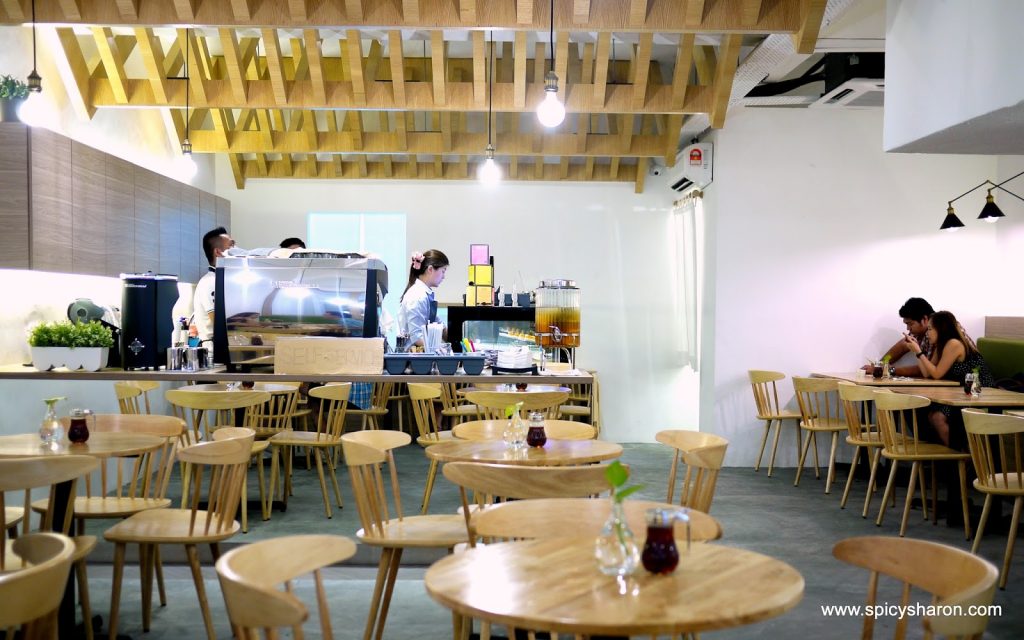 If you are into all things cute, Miru could be the place for you. Not only that, they are also one of the white minimalist cafés in Klang Valley that you can pay a visit to.
If you have a sweet tooth, you should not miss out on the marshmallow toast with ice cream. The warm crisp toast paired with cold ice cream on a hot day is an enjoyable treat indeed. Not only that, the classic Bingsus, particularly the Strawberry Bingsu is another option to try. It even comes with some homemade strawberry jam!
Signature Dishes: Marshmallow Toast + Strawberry Bingsu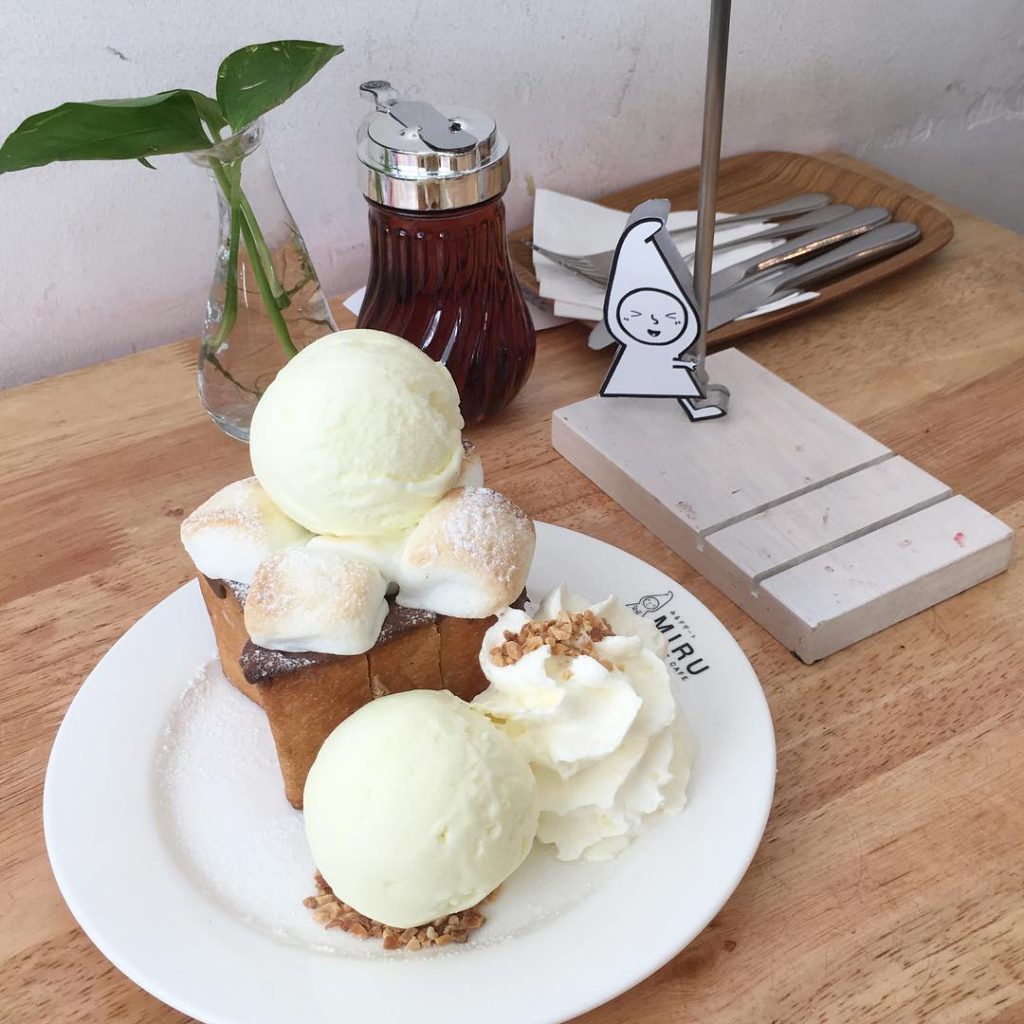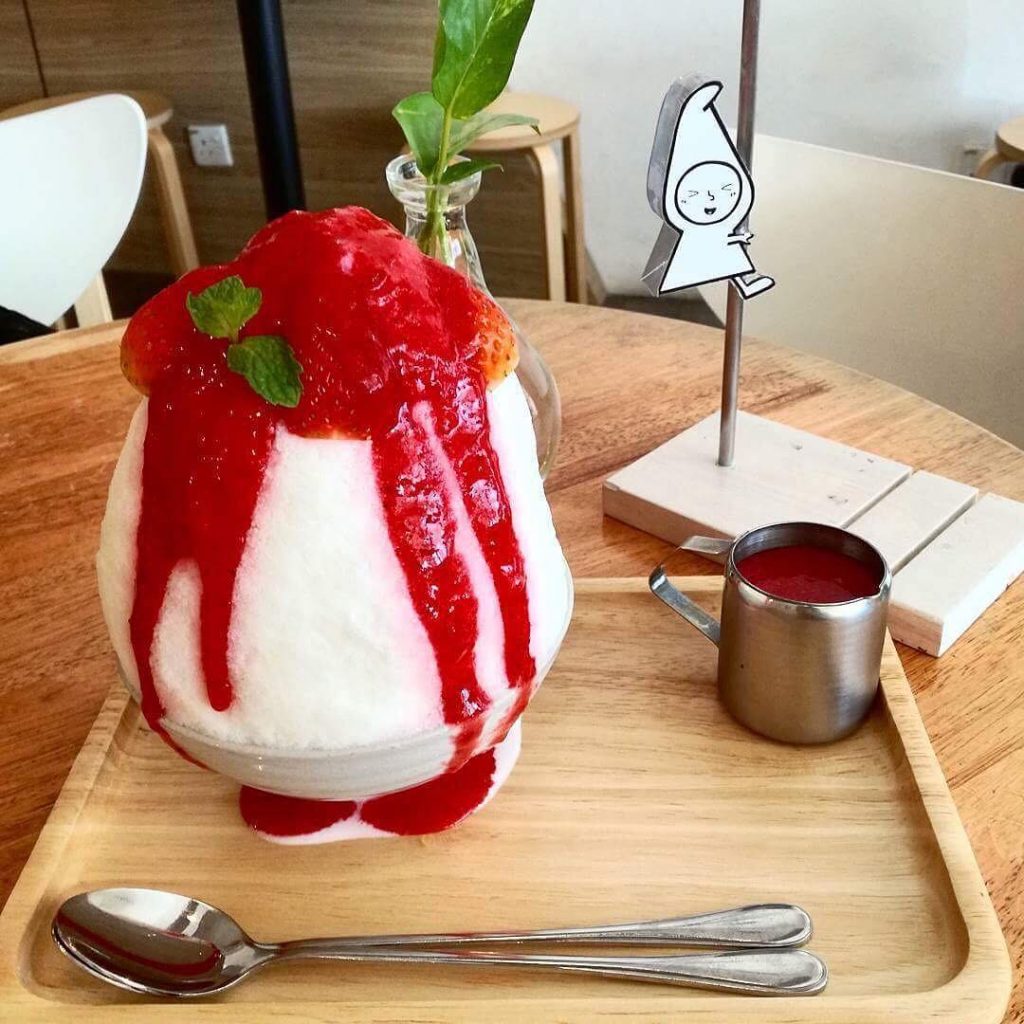 Hours: Monday-Thursday & Sunday: 12pm-11pm, Friday-Saturday: 12pm-12am
Address: No.62-G, Jalan SS21/58, Damansara Utama, 47400 Petaling Jaya
Website: Miru Dessert Café
4. Café Lafayette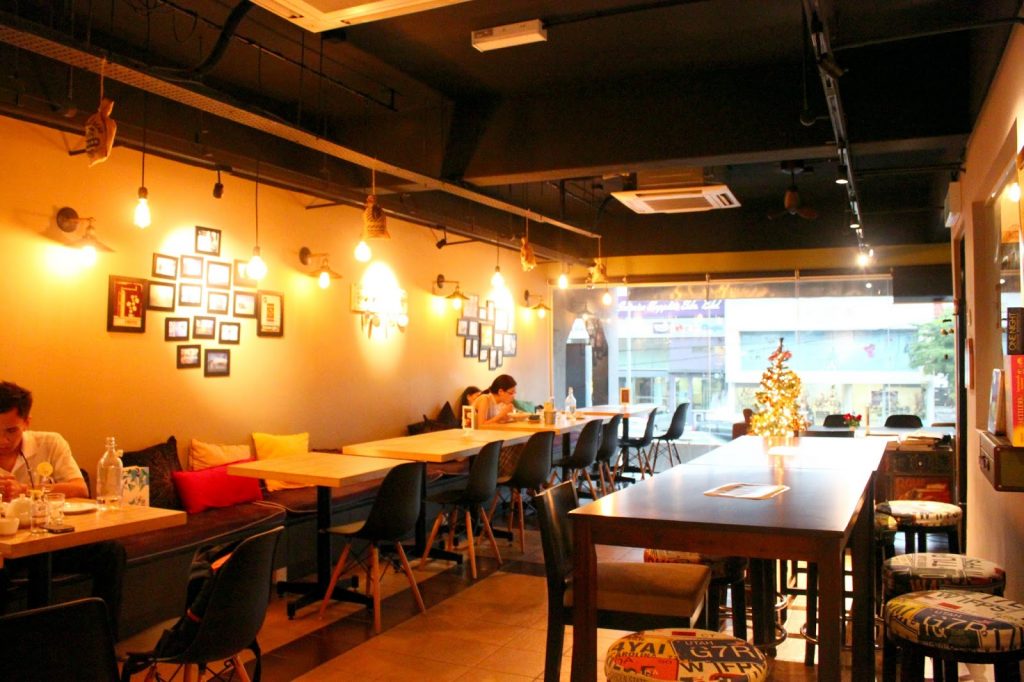 This European-inspired café serves up a variety of Western meals on the menu inclusive of a range of freshly brewed coffee to choose from. They even have a nice, comfortable atmosphere, suited for guests to work at or just hang out at for hours.
On their Facebook page, the chef of this café recommended Chicken Carbonara. This dish comes with pasta drizzled with plenty of creamy carbonara and chunks of chicken. The Smoked Duck with Mushroom Risotto is another meal to try. It features a flavourful risotto with a side of smoked duck.
Signature Dishes: Chicken Carbonara + Smoked Duck With Mushroom Rissoto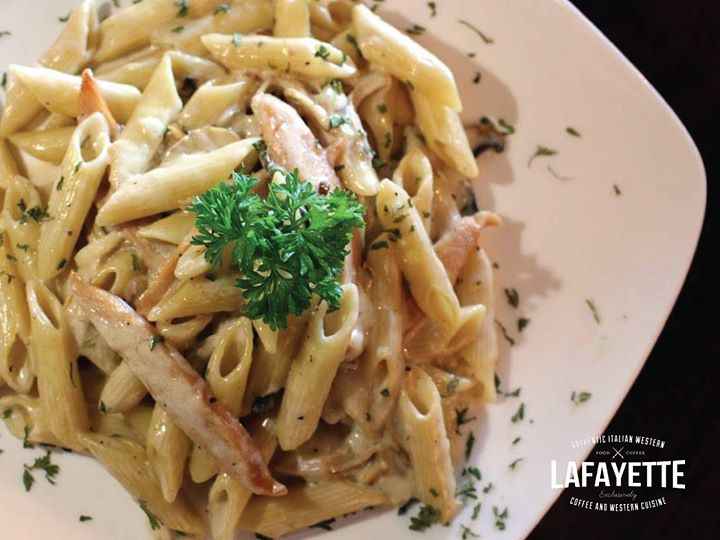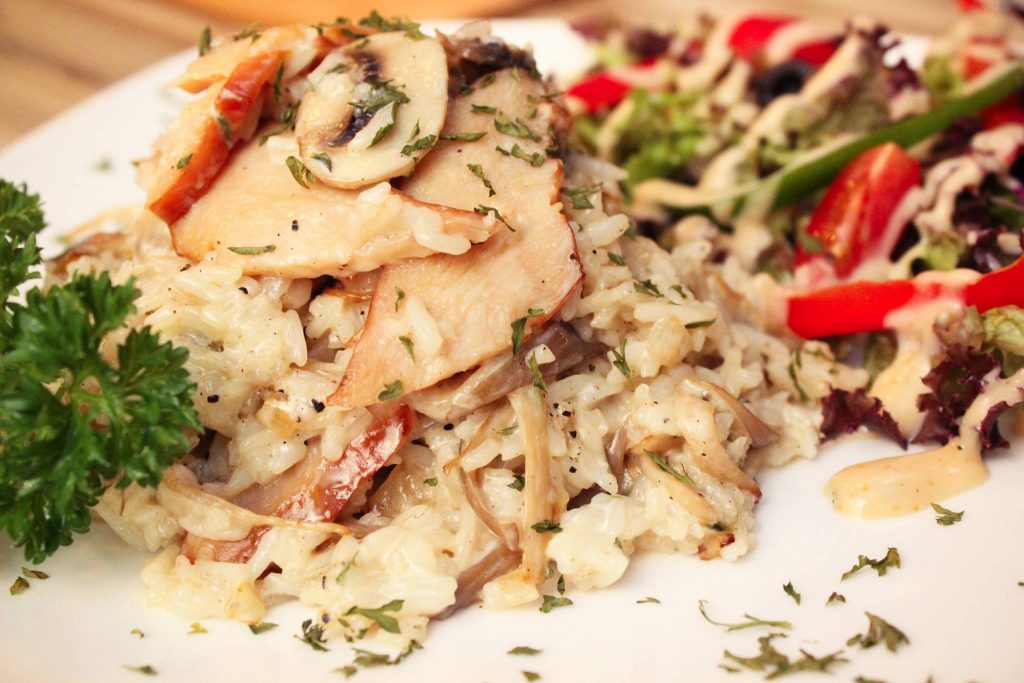 Hours: 11.30am-11pm, daily.
Address: Jalan SS 21/1, Damansara Utama, 47400 Petaling Jaya
Website: Café Lafayette
Tel: 03-7496 7044
5. Departure Lounge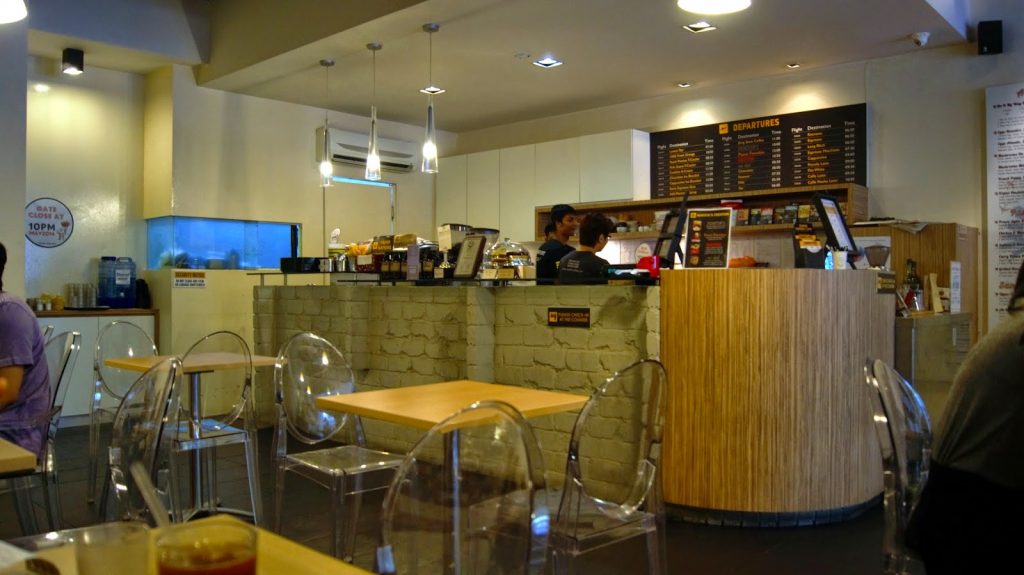 Departure Lounge is every avid traveler's dream come true and it's pretty much a library-cafe with an atmosphere reminiscent of an airport departure lounge. They feature plenty of travel books from places all around the world and you can spend hours here just researching on your next travel destination.
The meals to try here are the Eggs Benedict which comes with a side of buns and surprisingly, fried chicken too. It's certainly not something you would see everyday but don't knock it until you try it. The fried chicken actually lends a nice crunchy texture to the platter, and it's delicious when paired with the runny eggs. If you're a hungry traveller, then their Traveller's Platter might be right up your alley. It comes with grilled chicken, fried dory fish, spicy aglio olio pasta, calamari rings, french fries, fresh salad and homemade soup.
Signature Dishes: Eggs Benedict with Fried Chicken + Traveller's Platter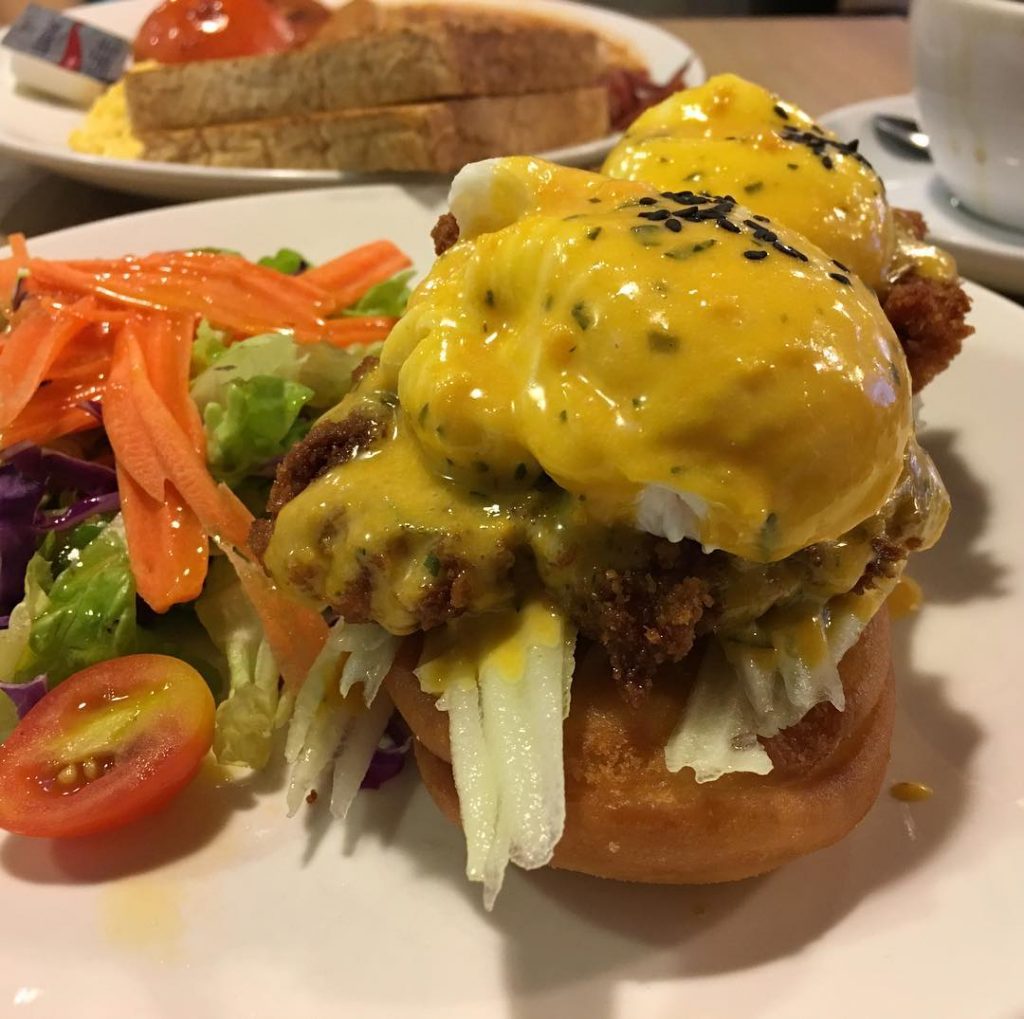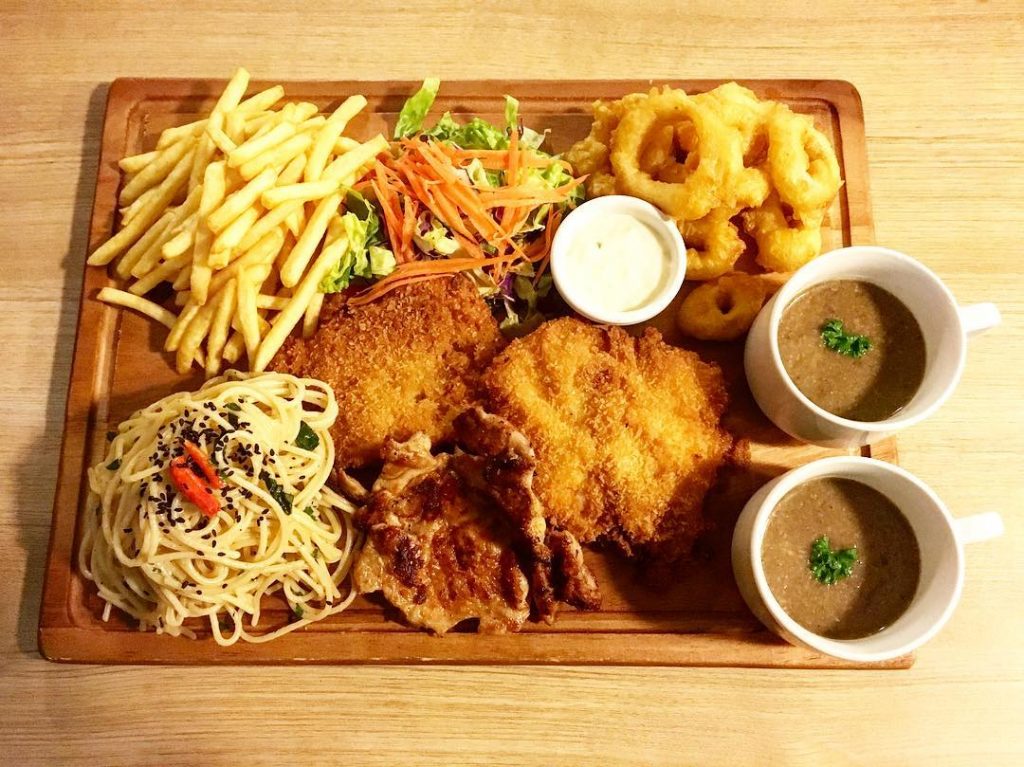 Hours: 8am-10pm, daily
Address: 10, Jalan SS 21/39, Damansara Utama, Petaling Jaya
Website: Café Departure Lounge
Tel: 03-7732 7575
6. The Good Batch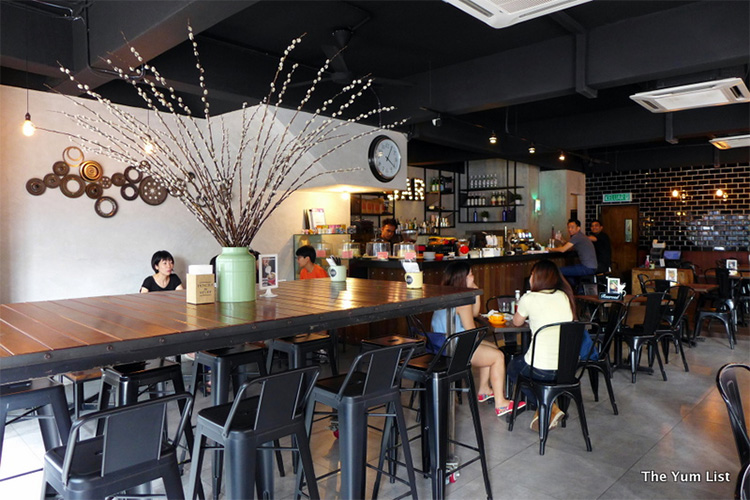 The Good Batch is a great hangout spot for friends and the eatery has earned its reputation as being an ideal weekend brunch hotspot. The interior of this eatery boasts spaciousness and it is filled with classic black chairs and small wooden tables.
The Good Batch serves up decent java but if you're coming in for meals, you can consider the Classic Carbonara Spaghetti. Interestingly, it is served with a raw egg yolk and it borrows a page out of the classic way to cook carbonara which is by mixing in a raw egg yolk upon straining the pasta. At The Good Batch though, you get to mix the egg yolk into the pasta yourself.
The next dish to try is The Norwegian which consists of smoked salmon served with poached eggs, caramelised onions and bell peppers as well as a homemade brioche toast.
Signature Dishes: Classic Carbonara Spaghetti + The Norwegian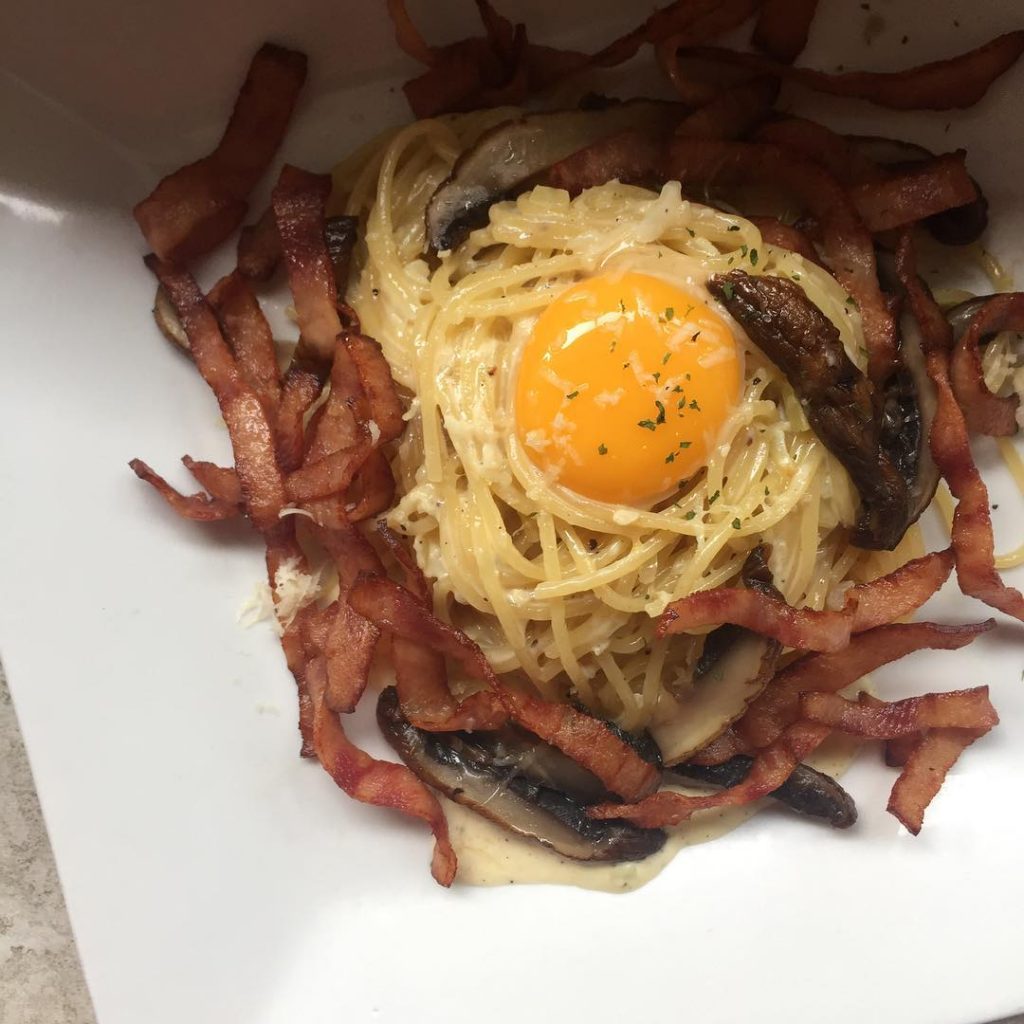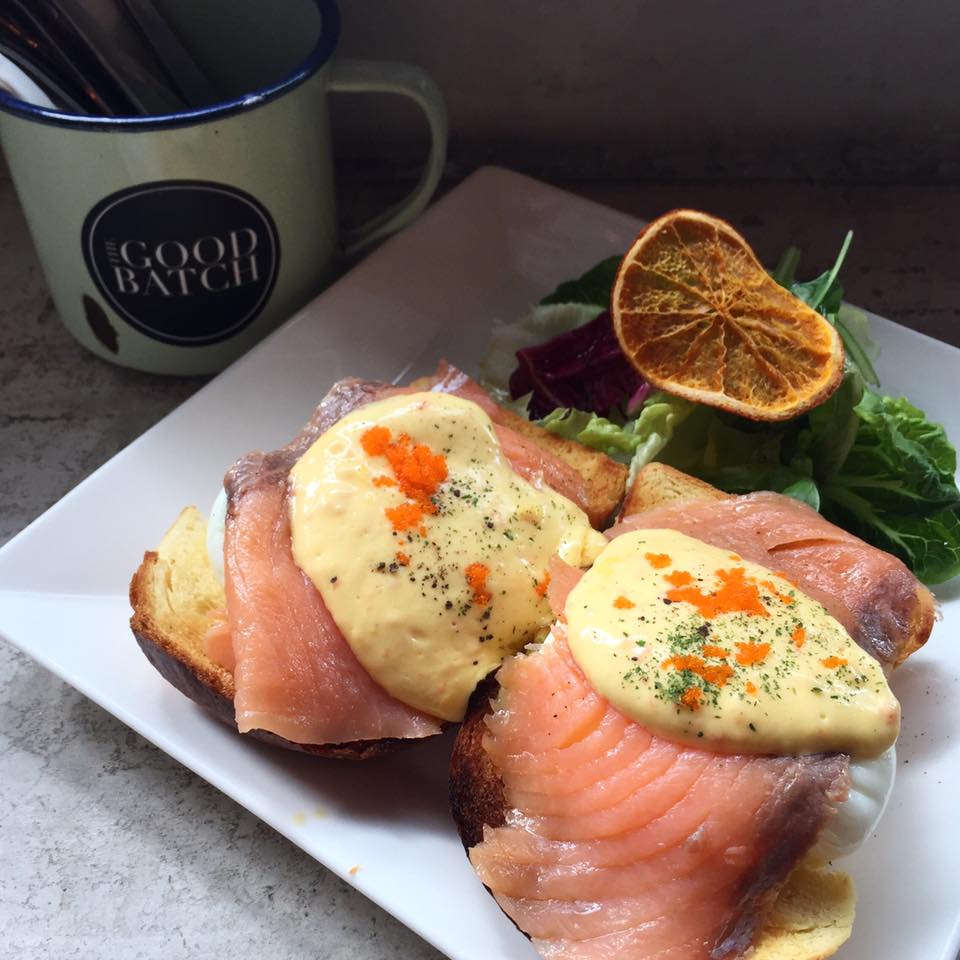 Hours: Tuesday-Friday: 11am-11pm, Saturday-Sunday: 9am-11pm. (Closed on Mondays).
Address: 53, Jalan SS21/1A, Damasara Utama, Selangor
Website: The Good Batch
Tel: 03-7733 2303
7. Molten Chocolate Café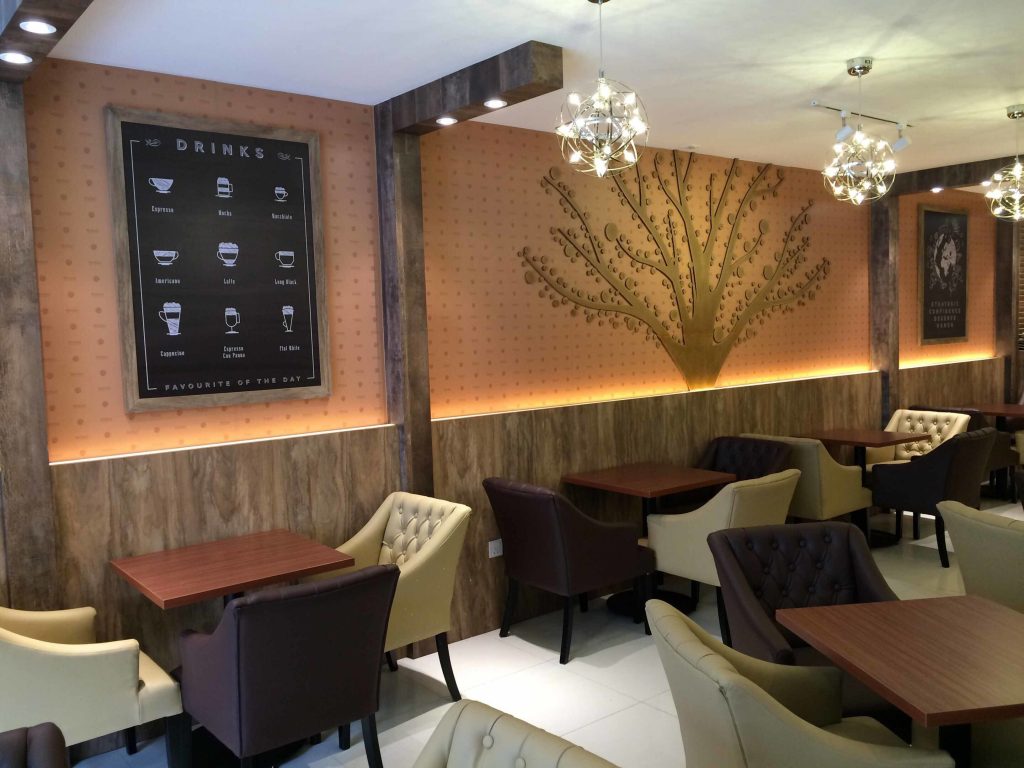 For any chocolate lover, this is one hotspot you shouldn't miss out on. The interior itself appears luxurious and aptly, the furniture is in a chocolate brown shade.
The Fettuccine Crepe might look like a traditional spaghetti dish but the "noodle" itself is made from crepe and drizzled with a generous amount of hot chocolate sauce. If you enjoy chocolate cakes, you would love the hot chocolate brownies, pancakes and crepe dish which is served on a sizzling pan. It also comes with a serving of vanilla ice cream.
Signature Dishes: Fettuccine Crepe + Sizzling Brownies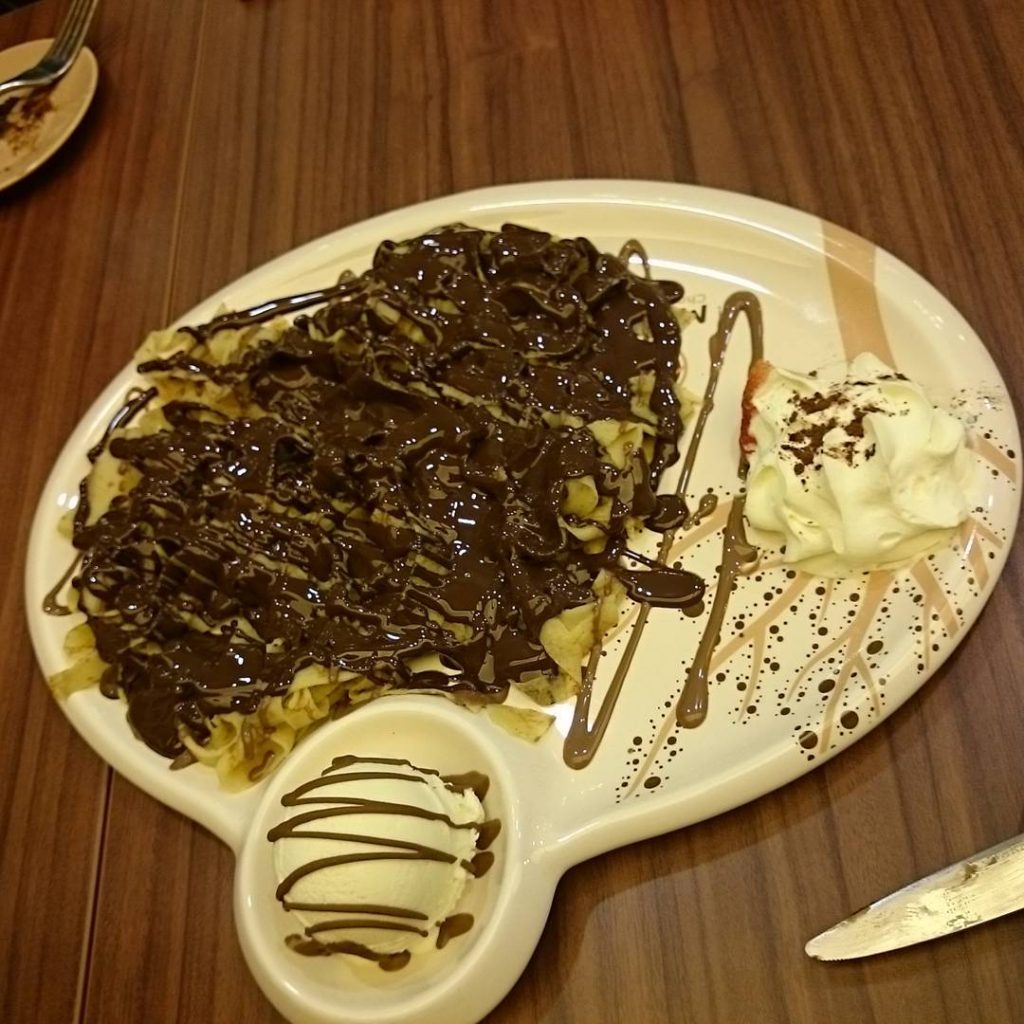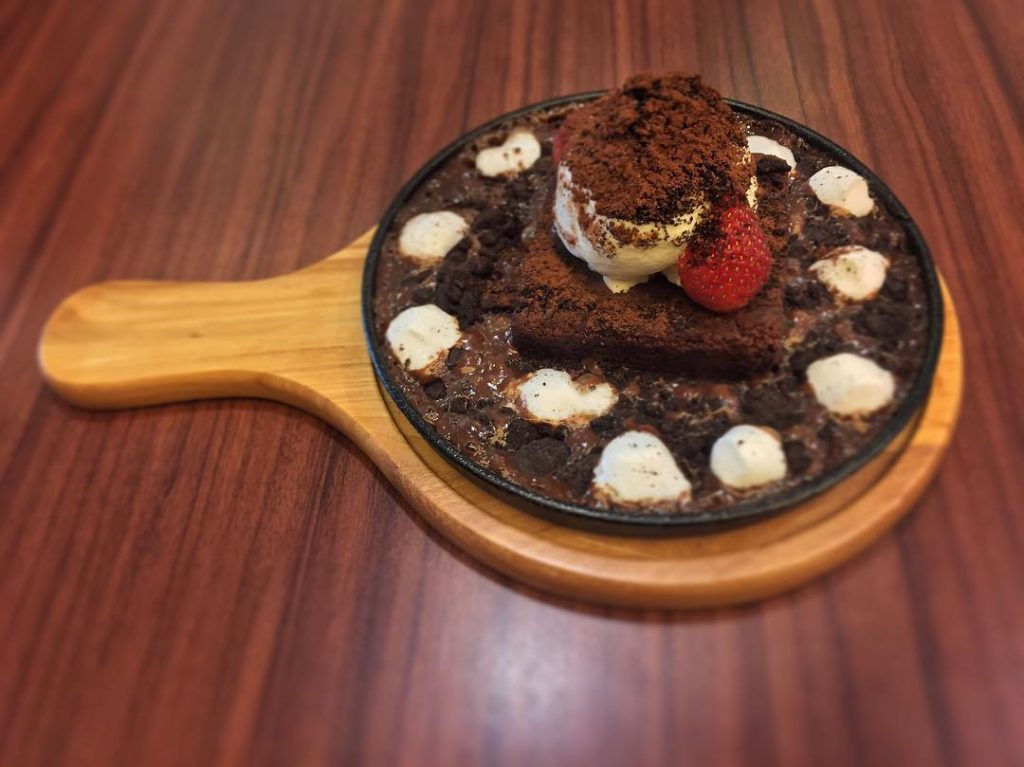 Hours: 12pm-1am, daily
Address: 100, Jalan SS21/39, Damansara Utama, Petaling Jaya
Website: Molten Chocolate Café
Tel: 03-7733 5522
8. Frisson Coffee Bar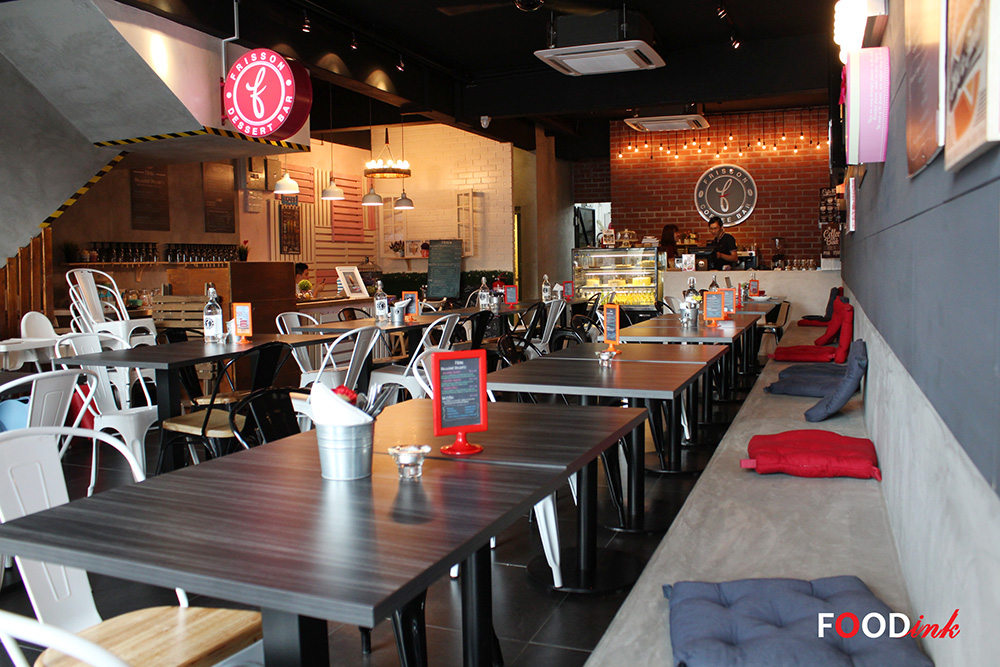 Frisson Coffee Bar is known for their fusion meals such as a Waffle Burger and an Aglio Olio Ayam Masak Merah. The first dish consists of crispy waffles with a beef patty sandwiched in the middle. It is drizzled with plenty of peanut butter and blueberry jam. This dish is definitely something out of the ordinary, considering how it mixes sweet and savoury together but knowing how adventurous Malaysians are with their food, they would certainly enjoy this unique-tasting platter.
The Ayam Masak Merah Aglio Olio is another dish you probably would not find on any other menu and it expertly mixes the Asian cooking style with the Western one.
Signature Dishes: Waffle Burger + Aglio Olio Ayam Masak Merah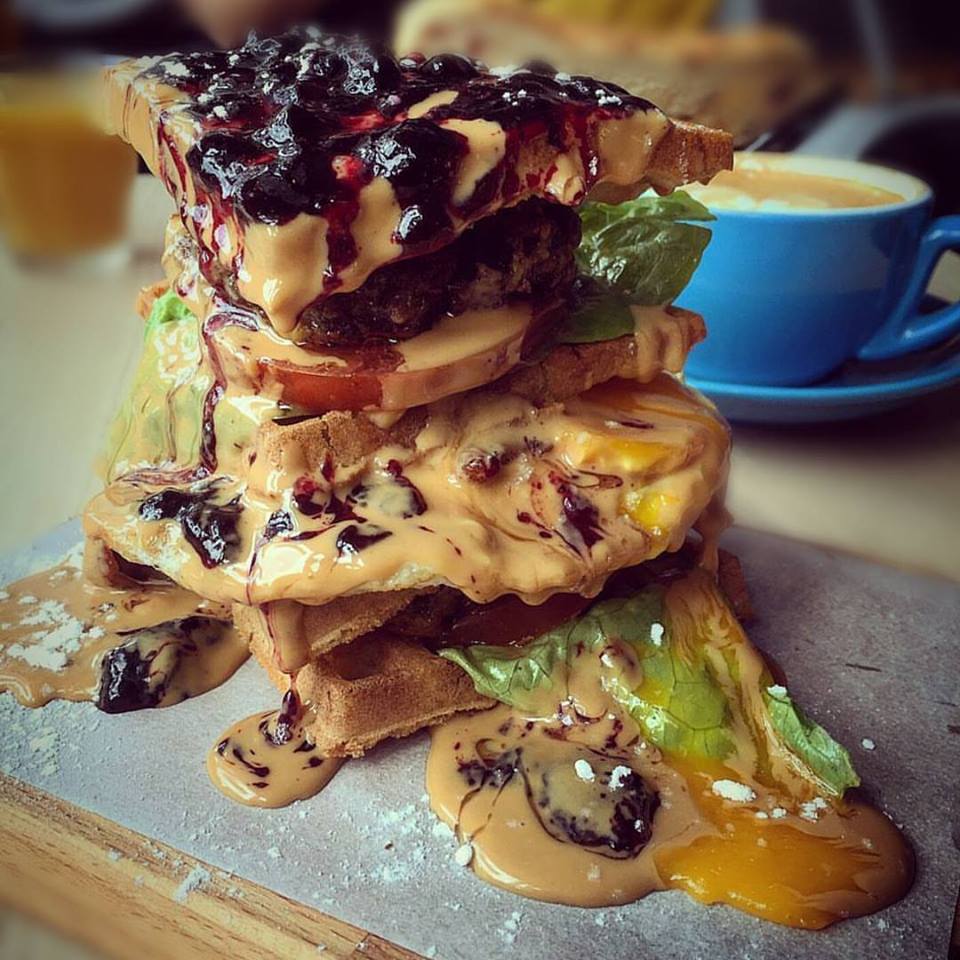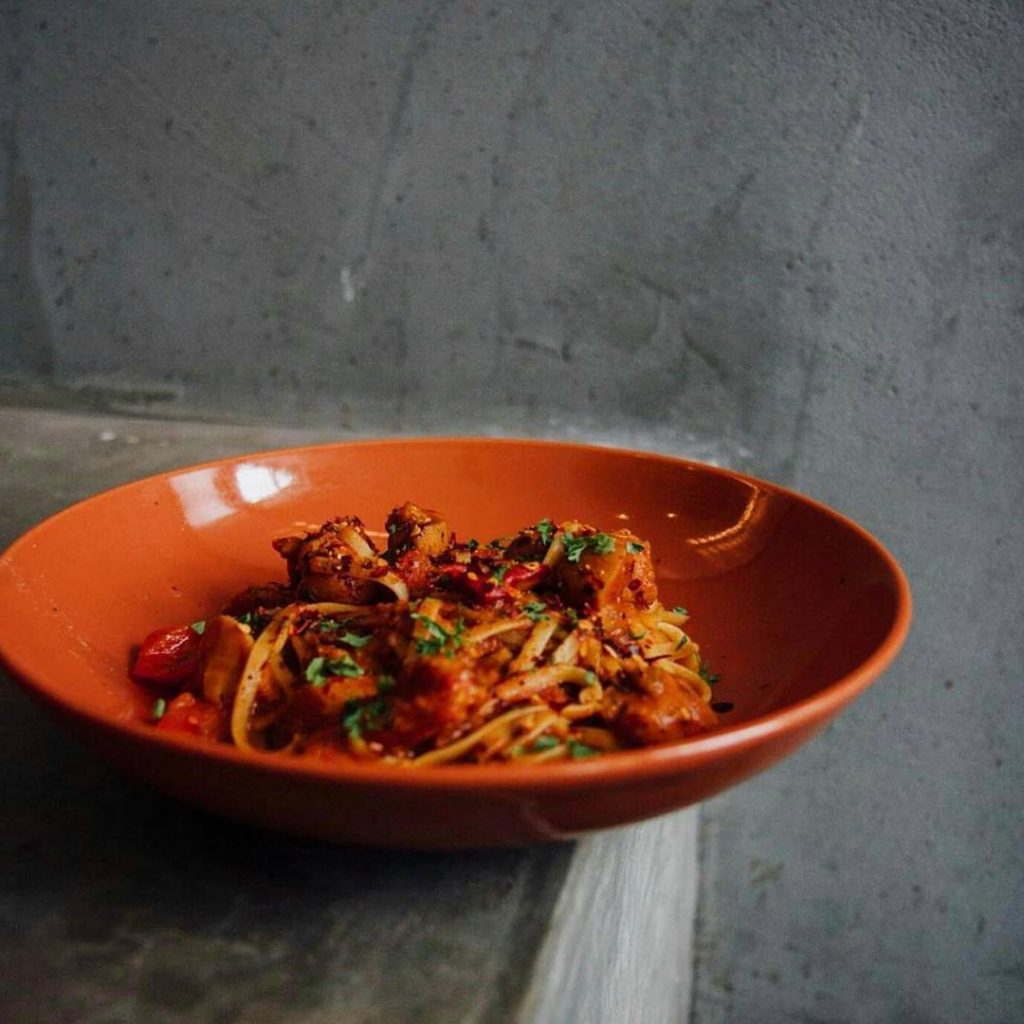 Hours: Monday, Wednesday-Friday: 11am-10.30pm, Saturday-Sunday: 9am-10.30pm. (Closed on Tuesdays).
Address: 71-G, Jalan SS 21/1A, Petaling Jaya
Website: Frisson Coffee Bar
Tel: 03-7732 9969
9. Random Food Store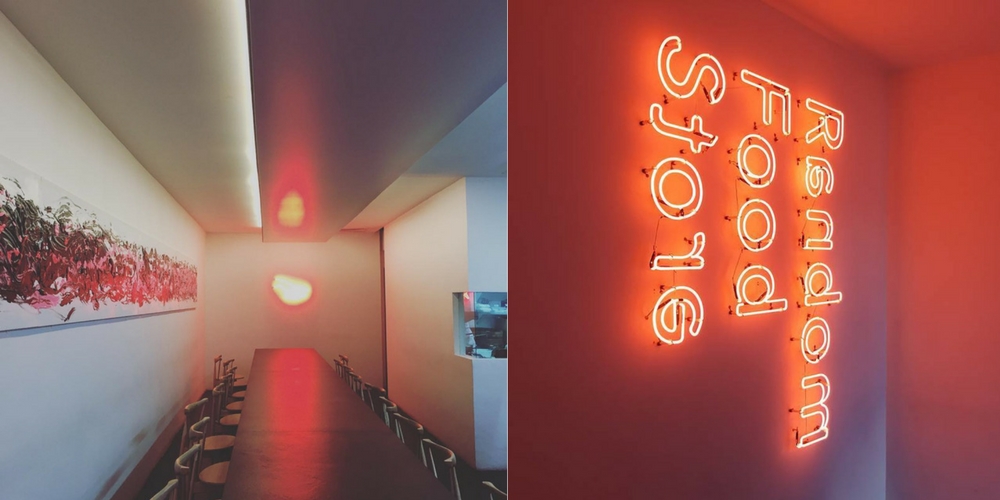 With such a unique name, one might feel intrigued to step inside just to see what they're all about. Random Food Store is in fact a hipster hangout spot serving freshly brewed coffee and finger food. It is truly a minimalist eatery with the exception of the red light bulbs which lends an air of mystery to the eatery.
Their meals are mostly finger food, but served in slightly larger portions. One of the dishes to try is the variety of steamed baos and one of it is even paired with wagyu beef. Other flavours to try are the smoked paprika chicken and roast duck. The Pan Fried Kambing Gyoza is another dish you probably wouldn't find anywhere else, considering how gyozas are generally chicken or meat-based.
Signature Dishes: Variety of Baos + Pan Fried Kambing Gyoza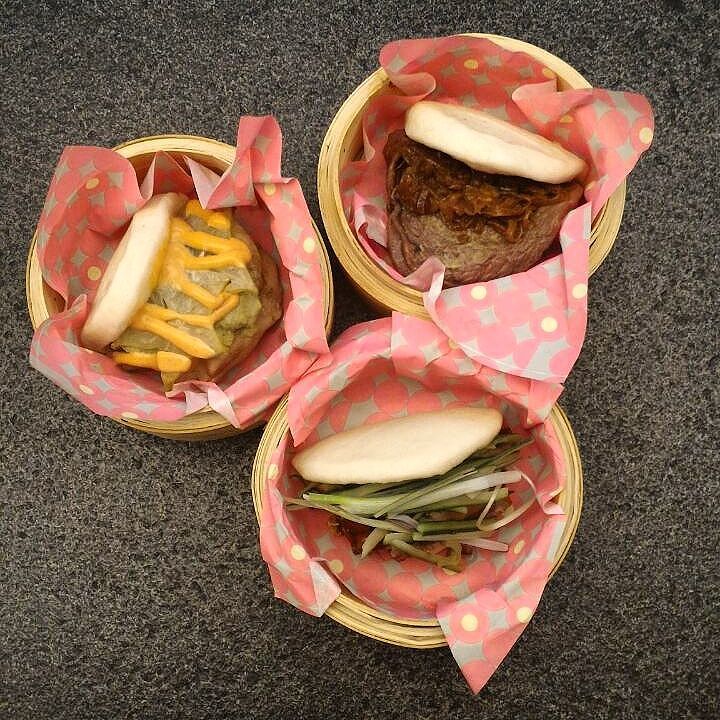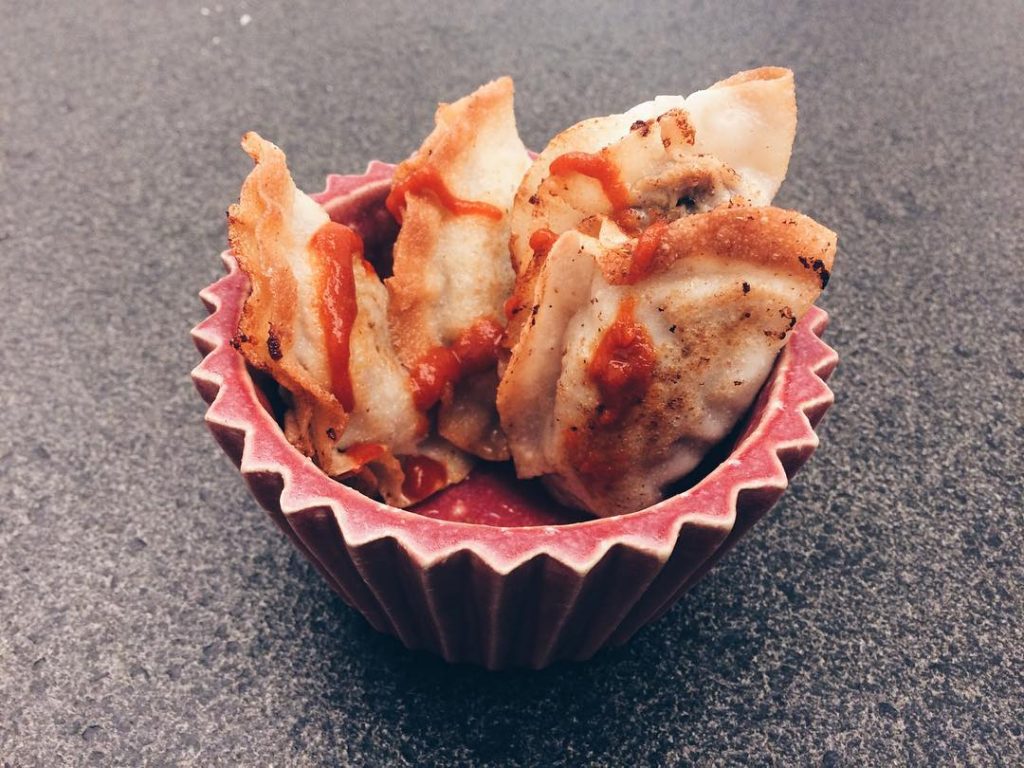 Hours: 8am-10.30pm, daily.
Address: 9, Jalan SS 21/37, Damansara Utama, 47400 Petaling Jaya, Selangor
Website: Random Food Store
Tel: 03-7733 1277
10. Hail's Soft Serve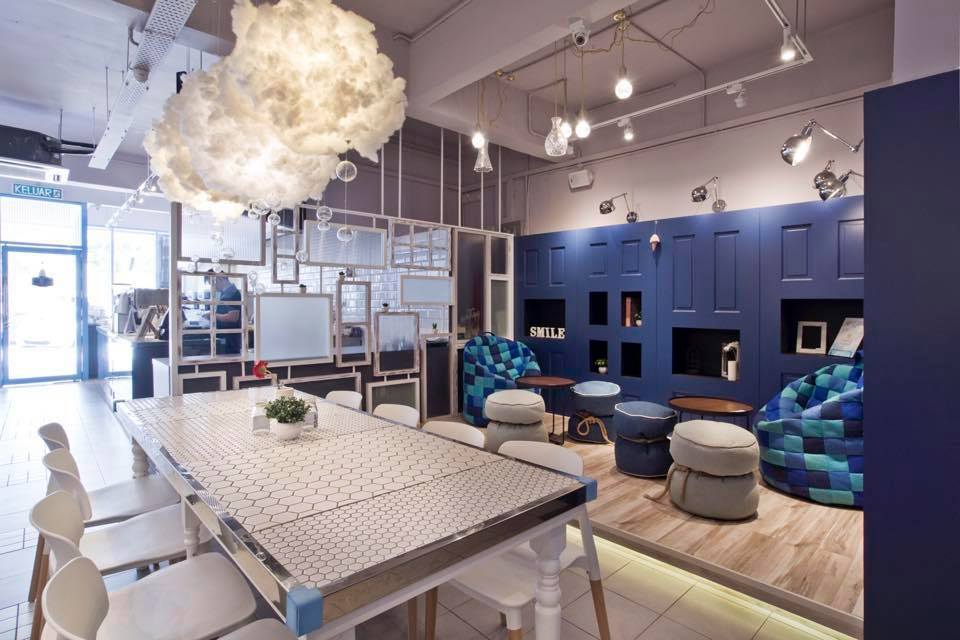 Hail's Soft Serve has a rather dreamy interior that makes one feel like they're up in the sky, amongst the clouds. This isn't exaggeration by any means as when you walk in, you will find a blue-and-white interior and hanging cloud-shaped lights.
Hail's Soft Serve incorporates unique local flavours through their soft serves like the Gula Melaka Blue, Coco Jambo, Strawberry Rose and the seasonal King Of Fruits durian-flavoured soft serve. As if the taste alone isn't unique enough, they also take the effort to serve it with the likes of waffles and pink sagos.
The Ronut's batter is made out of rice and tofu and one would never imagine that when they look at this dish. It looks like a typical doughnut but is actually a lot chewier and perhaps even healthier than normal doughnuts which are typically made with flour. The Ronut is served with a side of ice cream and the combination between cold and warm is indeed appetising.
Signature Dishes: Ice Cream Waffles + Ice Cream Ronut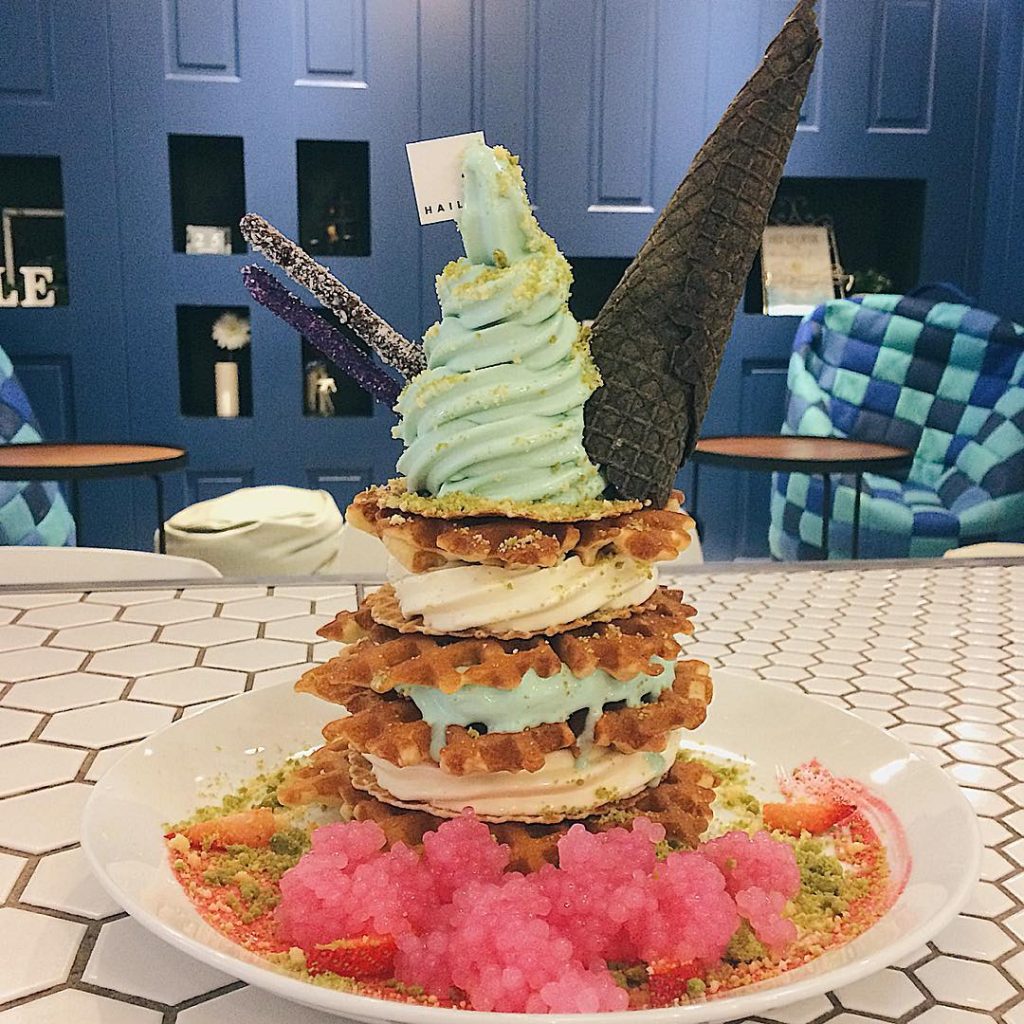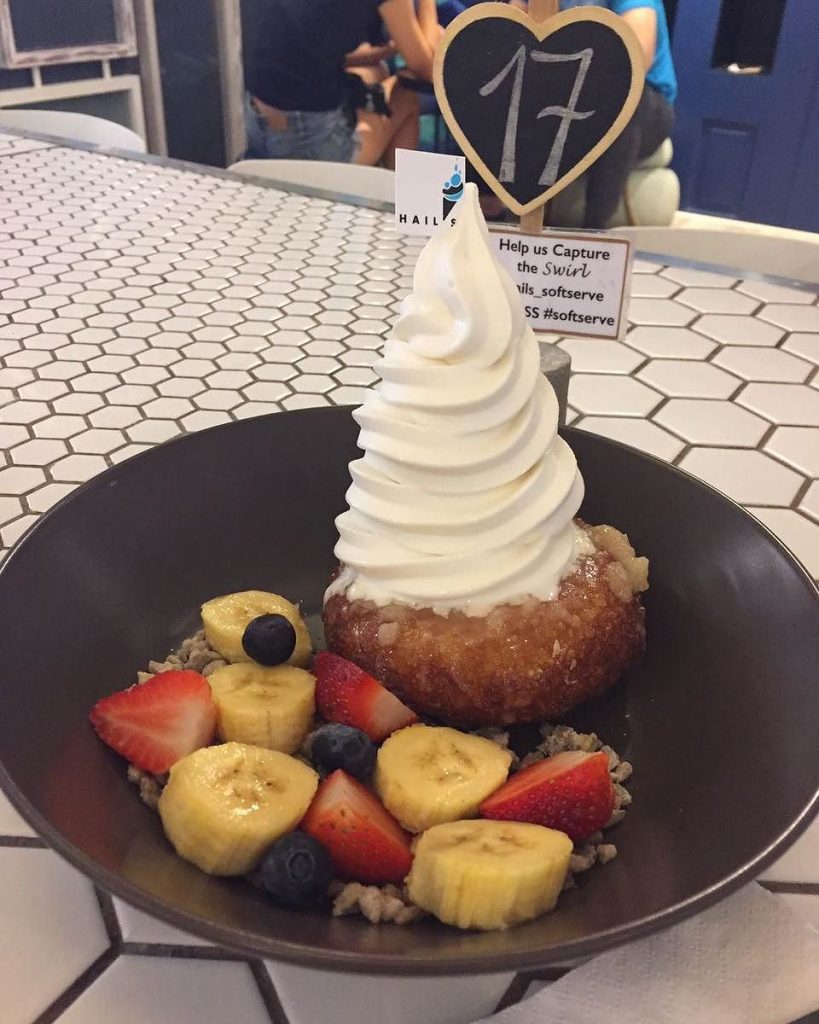 Hours: Monday-Friday: 12.30pm-11.30pm, Saturday-Sunday: 11.30am-11.30pm
Address: 28, Jalan SS21/58, Damansara Uptown
Website: Hail's Soft Serve
Tel: 03-7732 7077
Feature Image Credit: Frisson Coffee Bar & @Erinatsh