Bak kwa is a Chinese salty-sweet dried meat product similar to jerky. Every Chinese New Year, it becomes a traditional gift for relatives and guests. It is also a snack often consumed during this Chinese festivity.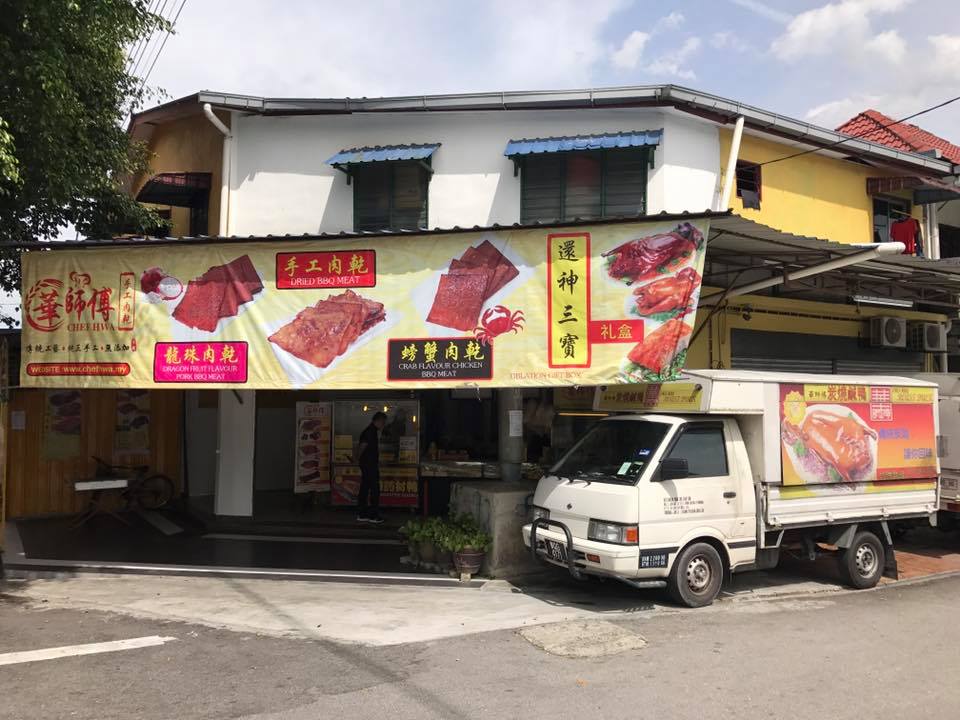 For a unique take on bak kwa, there's actually a place in Cheras that sells this meat jerky in unconventional flavours.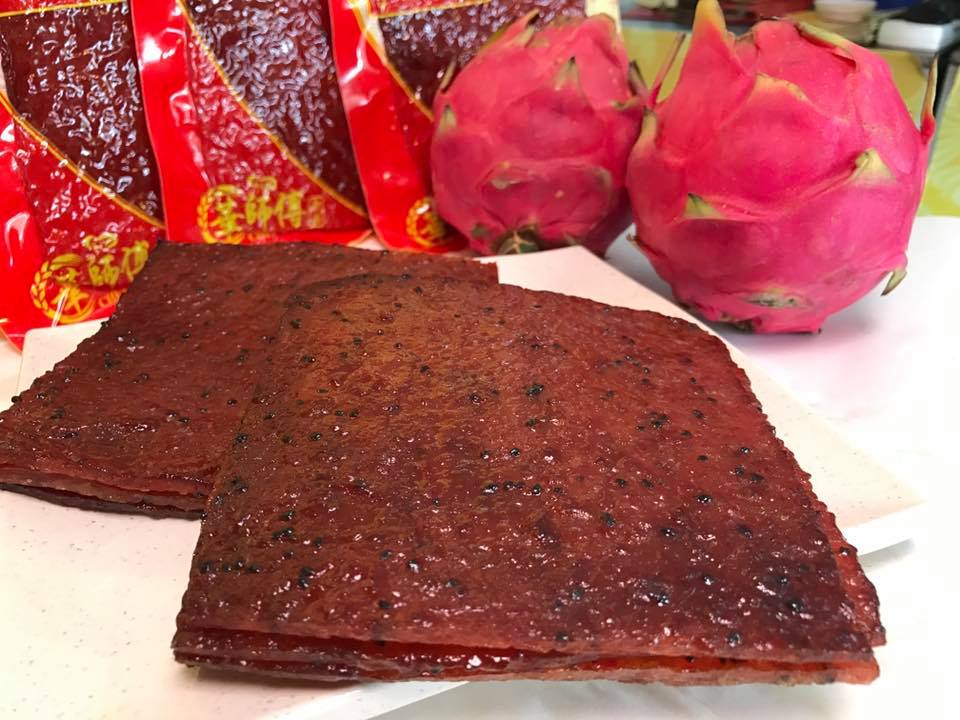 Chef Hwa Foods Trading in Cheras sells a chicken strip mixed with dragonfruit and it is called their "Dragon Ball bak kwa". The chefs have mixed the dragonfruits into the minced chicken meat mix and then grilled it over fire to give it the signature charred look. Fruity bak kwas are rare to say the least, what more dragonfruit ones!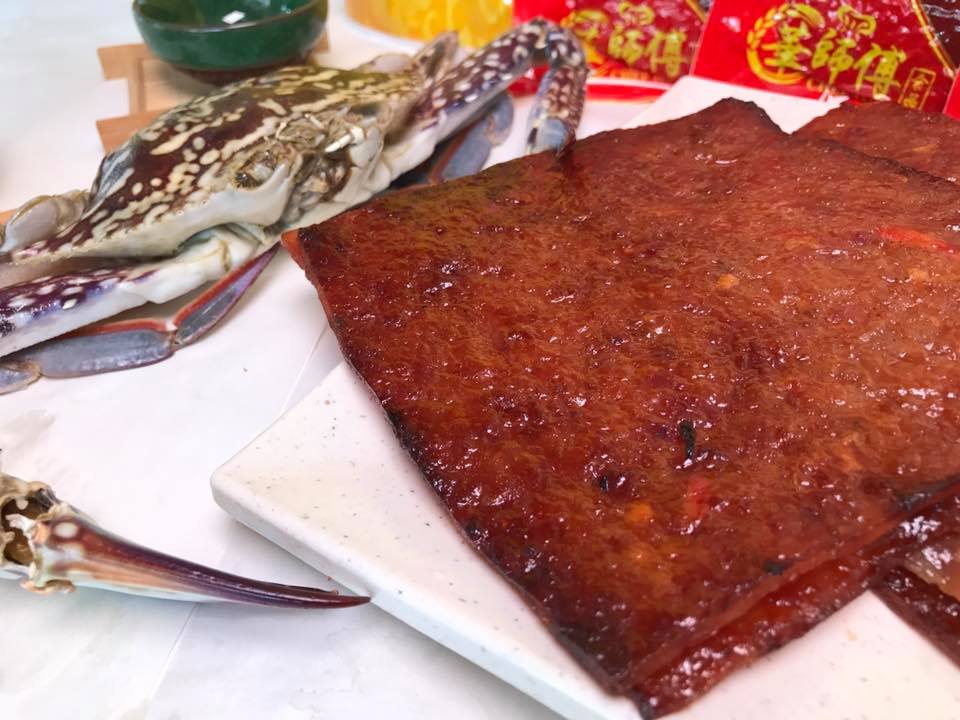 Those who favour seafood as opposed to meat can look forward to another bak kwa which is seafood mixed with chicken. It unites the flavours of seafood and chicken together and it's known as dried crabmeat.
The dragonfruit bak kwa costs RM50 per 500g while the crabmeat bak kwa is RM55 per 500g. You can personally head over to buy it from the store or you can also get it delivered through online orders too!
Besides dragonfruit and crabmeat versions, you can opt for other traditional bak kwas like chicken, pork bacon strips and pork loins. If you're looking to surprise your friends and relatives with unique flavours this upcoming Chinese New Year, maybe this unique bak kwa would seal the deal.
Hours: Wednesday-Monday: 9am-7pm. (Closed on Tuesdays).
Address: No. 2.13, Tunnel CP3/ Taman Cheras Perdana
Website: Chef Hwa Foods Trading
Tel: 03-90820433
Feature Image Credit: 大吃一族 Big Eater