For those who intend to stay in town during Chinese New Year instead of balik kampung, shopping malls would be an ideal place for the entire family to spend some time together. You can opt to shop till you drop at these 12 shopping malls in Klang Valley with their elaborate decors and exclusive deals.
1. Da:Men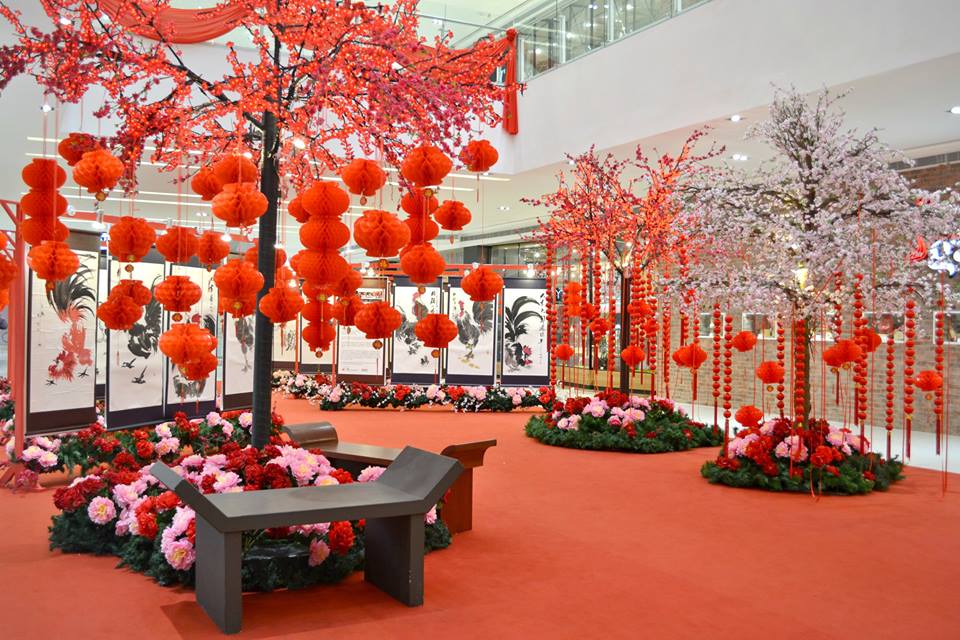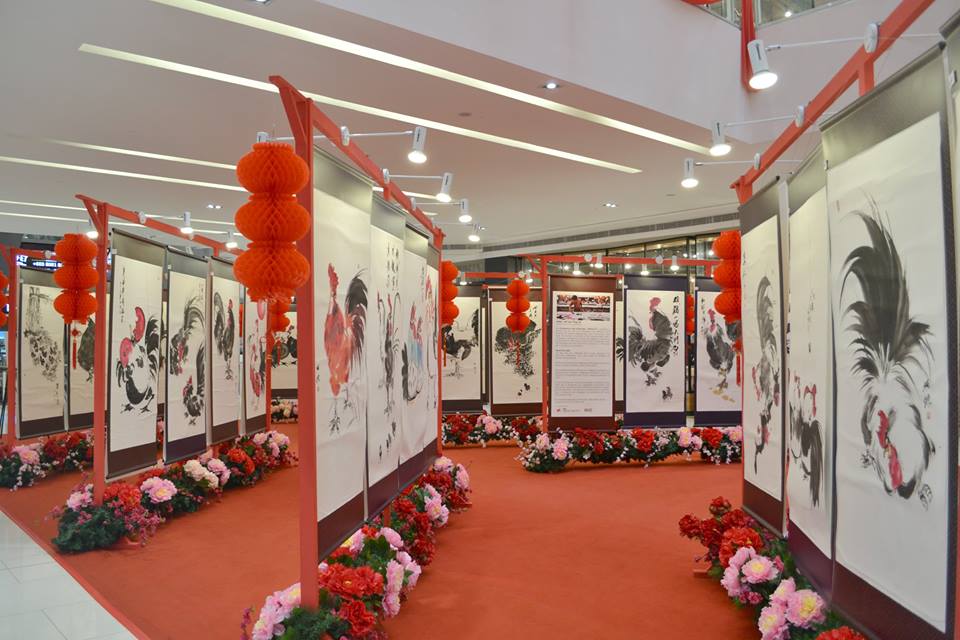 Da:Men shopping mall's CNY 2017 decor revolves around prosperity in the Year of the Rooster. They have curated a special calligraphy art exhibition featuring 68 pieces of 5-feet high rooster calligraphy art by Mr Tee Ying Jie. This exhibition is an exclusive collaboration with INTI Centre of Art & Design and guests of Da:Men can enjoy it from now till February 12.
You can also opt to snap a creative photo with the beautiful decorations in the mall and hashtag it with #prosperityselfie and tag @damenmall on Instagram to stand a chance to walk away with some prizes. Alternatively, you can also shop up to RM188 in a single receipt to walk away with some prizes like a Panasonic Rice Cooker or a Khind Air Fryer. These deals are available up till January 20th.
2. Sunway Pyramid Shopping Mall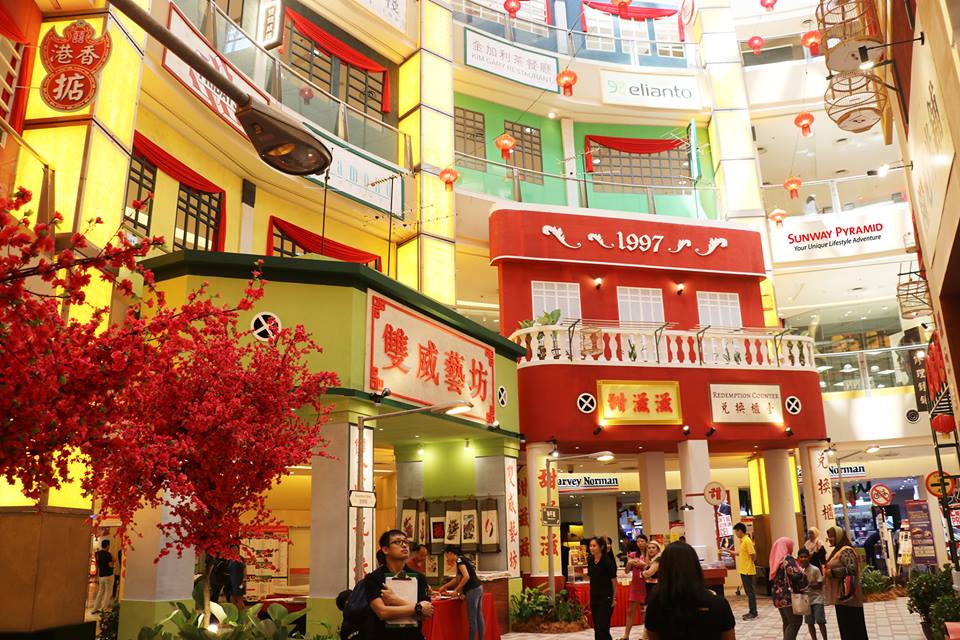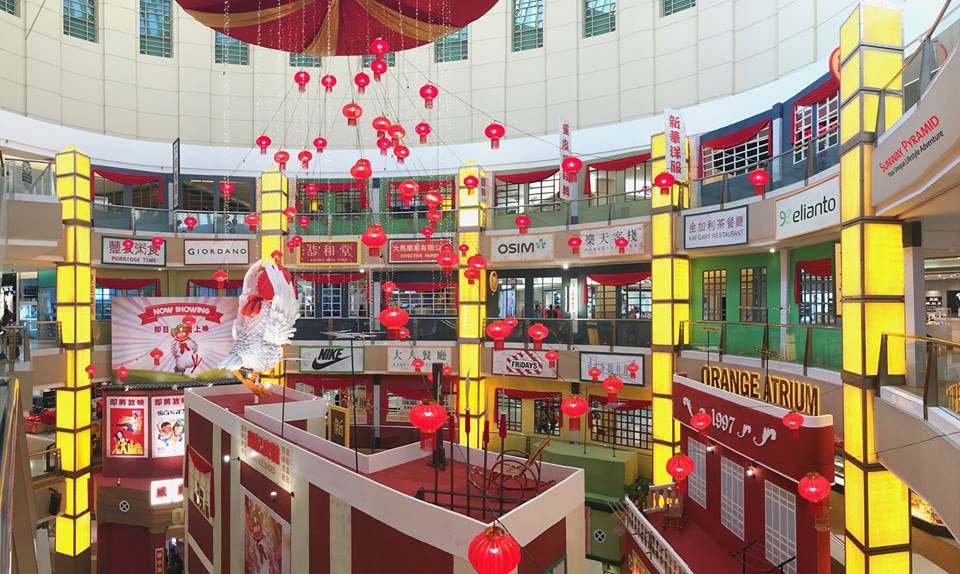 This year, Sunway Pyramid's  CNY theme is Mai Zao Gai which translates to 'do not let great bargains or opportunities run away'. Their decor includes a 4-storeys high structure of stores that resembles the yesteryears. Colourful rooster sculptures, lanterns, and red painted walls create a good photo op and walking through it will make one feel nostalgic too.
Some deals that Sunway Pyramid guests can look forward to include a pair of free Parenthood Playland tickets and a buy 1 free 1 cushion set from Banila Co. All these deals can be obtained on January 22 and all you have to do is look out for the Leo Lion, take a photo with him in front of the respective stores, upload the photo on social media and flash it in the store in order to redeem it.
3. Empire Shopping Gallery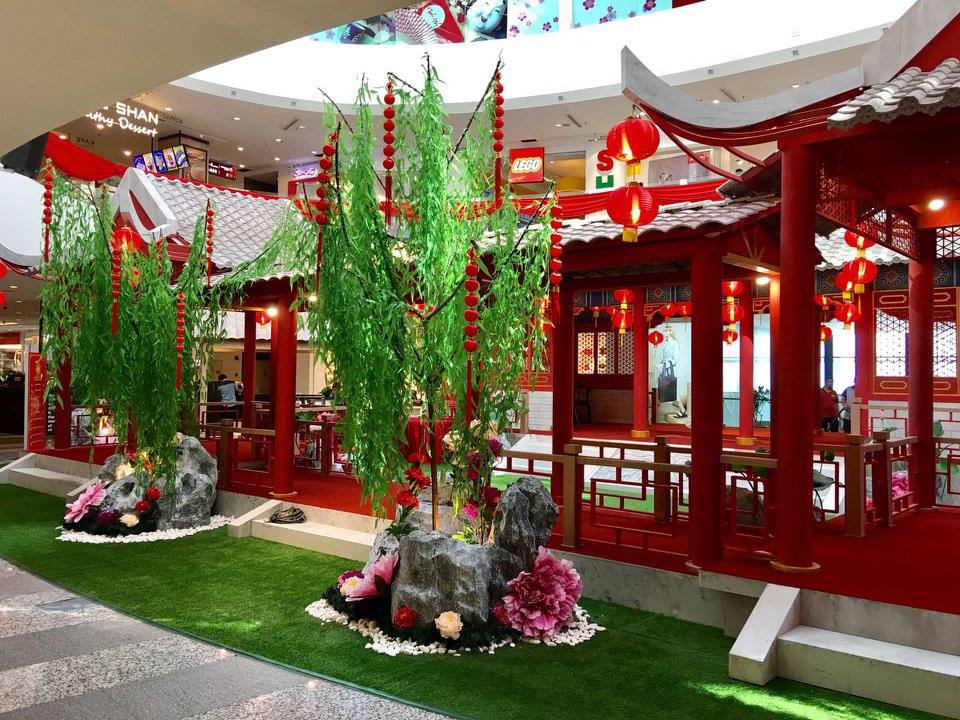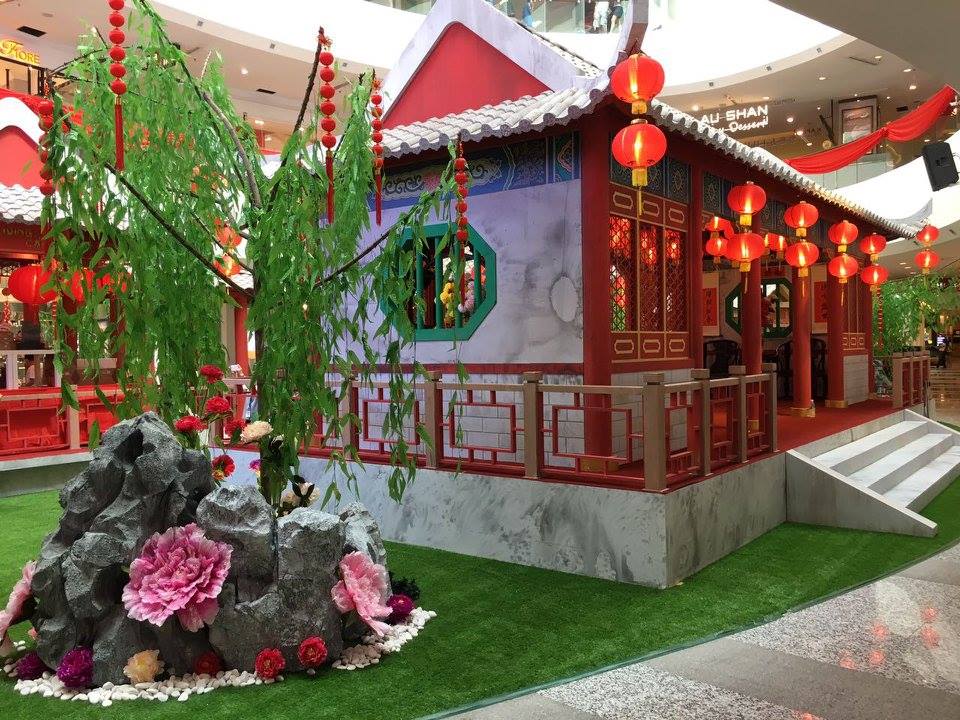 At Empire Shopping Gallery, you can take a trip back in time as you step into their Imperial Gardens. The way it is built almost resembles a serene Chinese garden complete with faux greenery, lanterns and a garden of flowers.
As for deals, you can spend RM188 in a single receipt and get a set of vivid angpow packets, spend RM388 and receive a two piece bowl and chopstick set OR a RM20 ESG cash voucher. These deals are available while stocks last.
4. 1 Utama Shopping Centre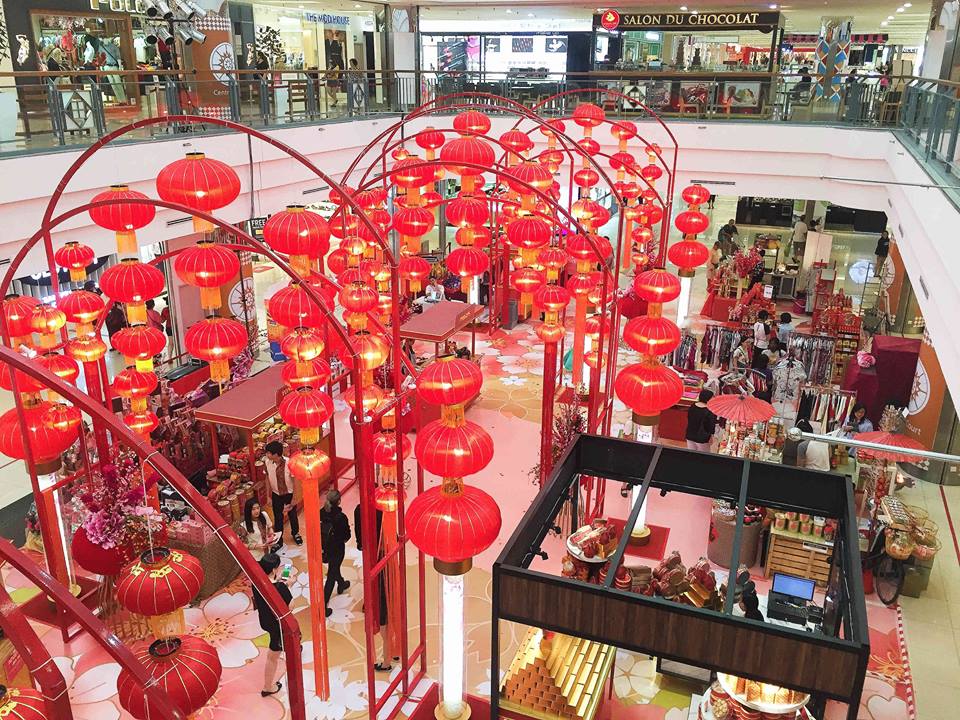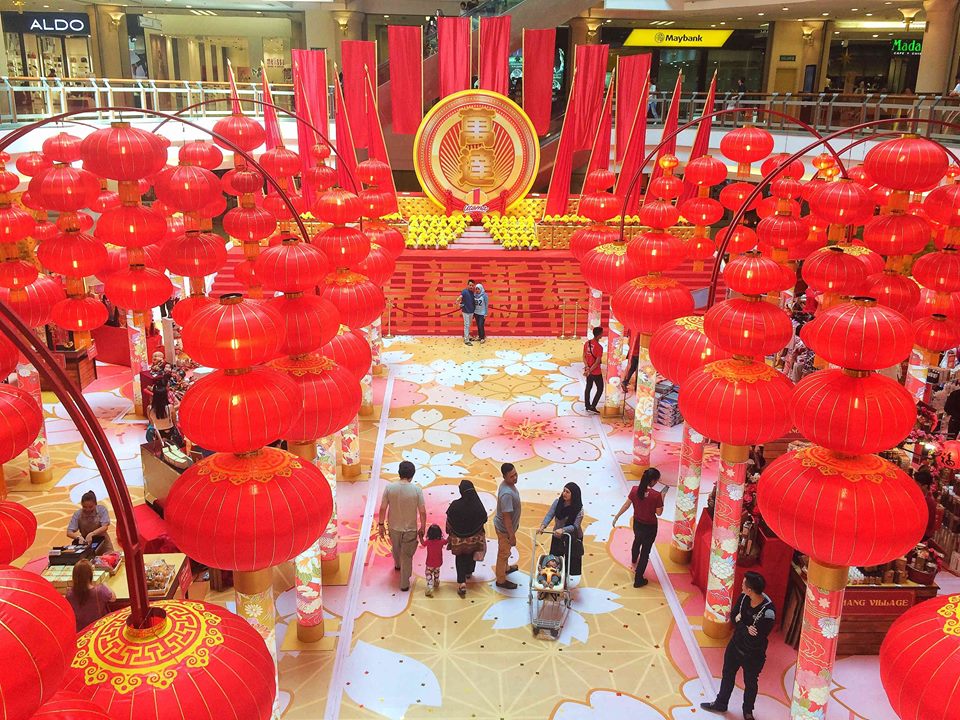 1 Utama has transformed their concourse into a walkway with lanterns hanging from the ceiling. Stalls are positioned on each side of the walkway and they sell anything from knick knacks to CNY cookies. As part of their #OngMali theme, 1 Utama guests can download the mall's mobile app (1 Utama) and follow 1 Utama's Instagram page (@1Utama) to redeem an auspicious gift at the social media redemption counter in the Ground Floor Highstreet area.
On top of that, those who spend between RM300-RM599.99 will receive an angpow set while those spending between RM600-RM1199.99 will get an angpow set and a Chinese ceramic mug. Spendings upwards of RM1200 will get you an angpow set and a festive bowl set.
5. Subang Parade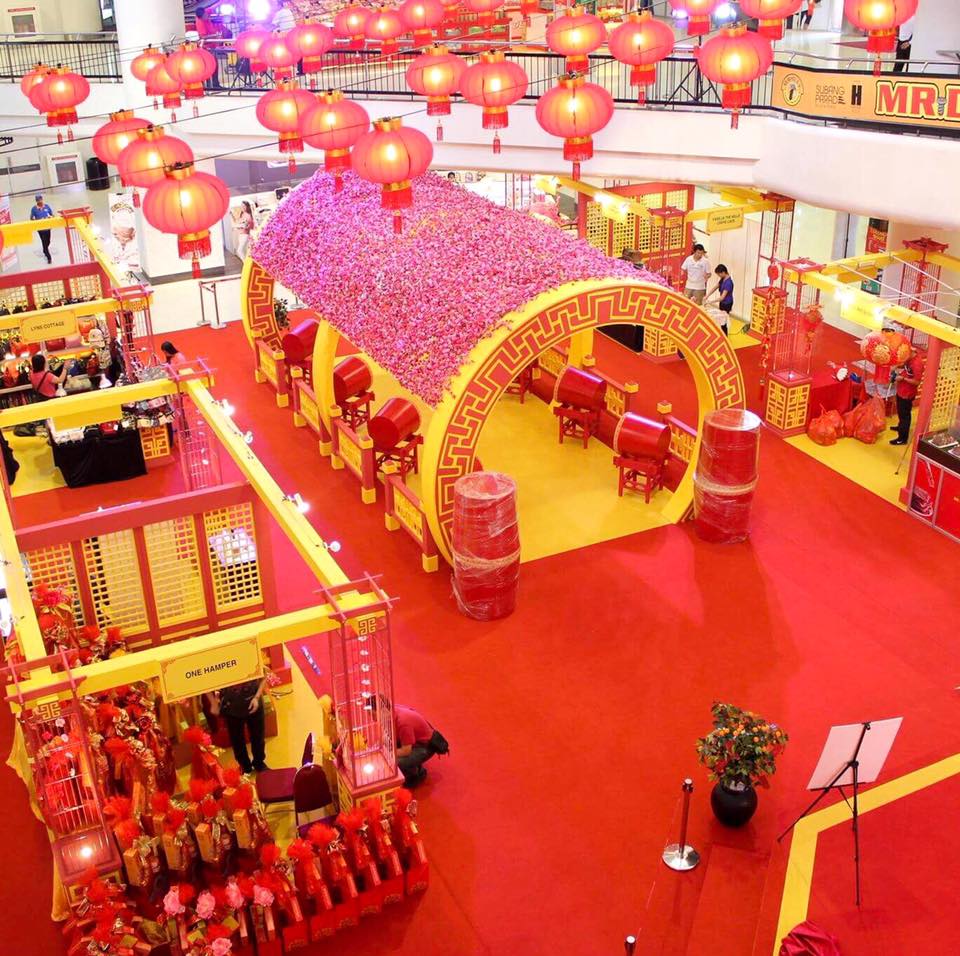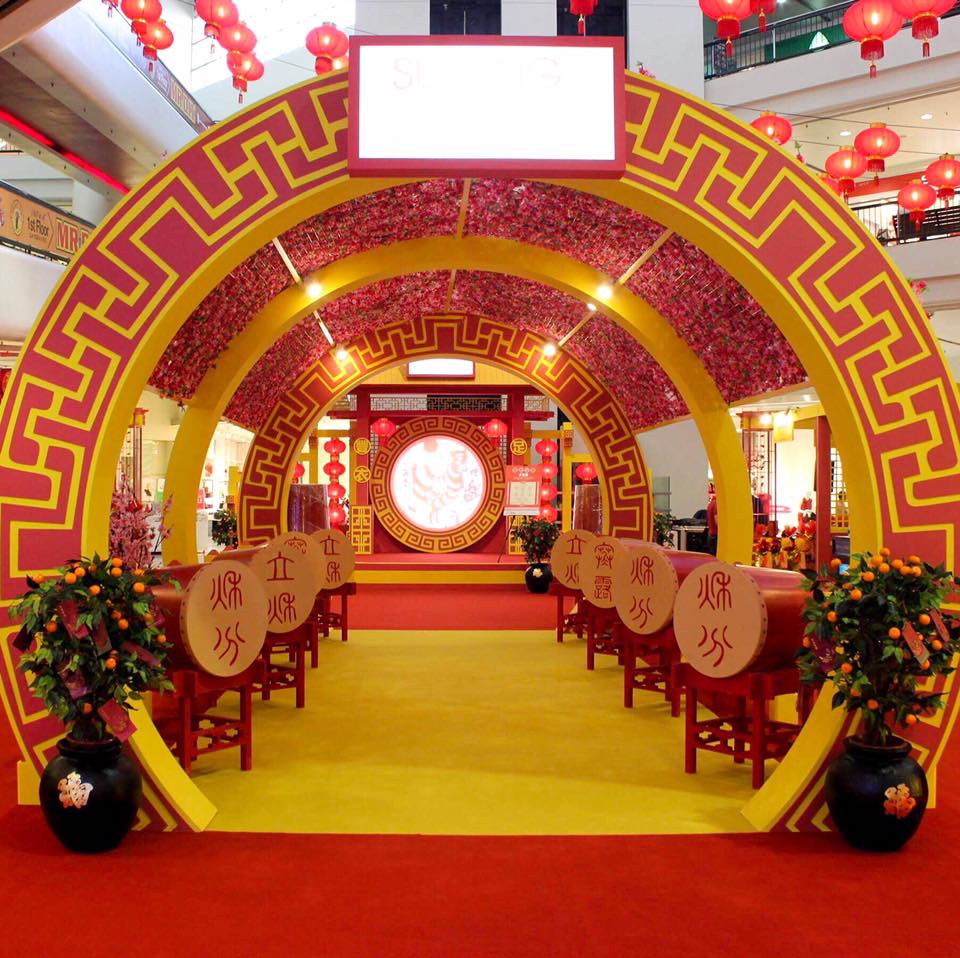 Subang Parade's festive tunnel is filled with gongs and this area makes for a good photo opportunity. Stalls are also positioned around the concourse area for guests to purchase items like hampers and CNY snacks.
Subang Parade guests can also redeem 2 sets of exclusive angpows by spending RM138-RM188 in a single receipt or maximum of 2 accumulated receipts. By spending RM188.01 and above in a single receipt or maximum of two accumulated receipts, you can redeem 3 sets of red packets.
6. Mid Valley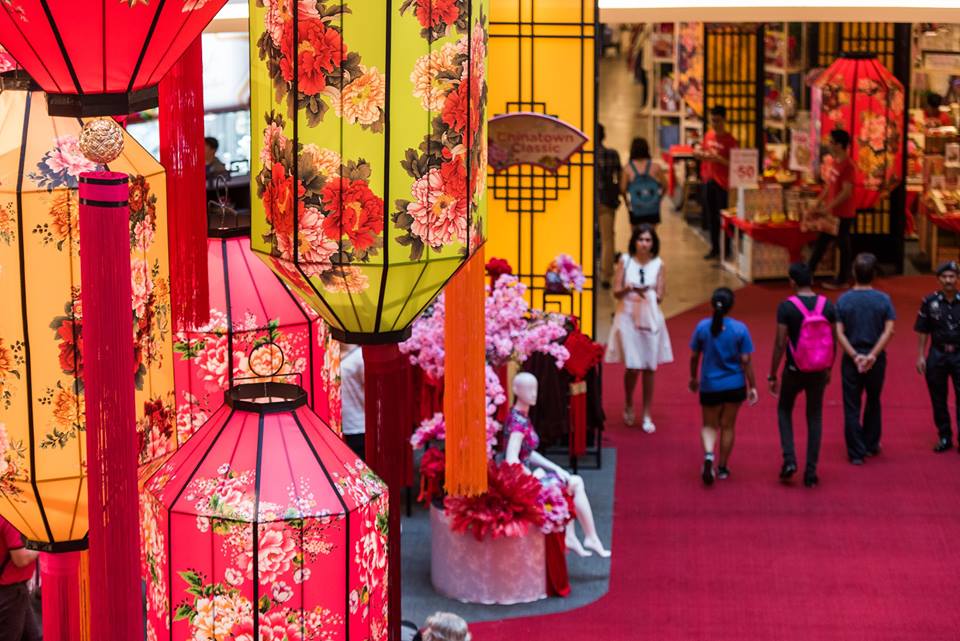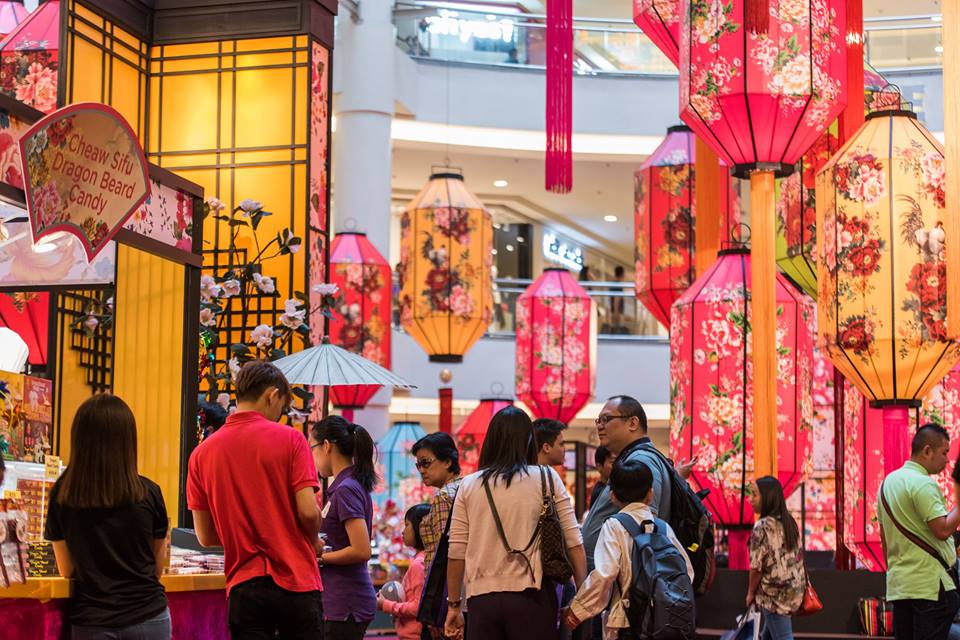 Take a walk through Mid Valley's Chinatown which is decorated with floral lanterns that are a stunning alternative to the classic red versions. There are also blooms lining the concourse pathways and it is filled with stalls selling anything from home decor, modern and traditional apparels as well as delicious festive delicacies including the famous dragon beard candy.
Some of the deals offered by Mid Valley's tenants are Purple Cane Tea Art's hamper sets which are sold at 35% off and Skin Soul's free giveaway of their limited edition sample kits, which will be available until January 23rd.
7. The Gardens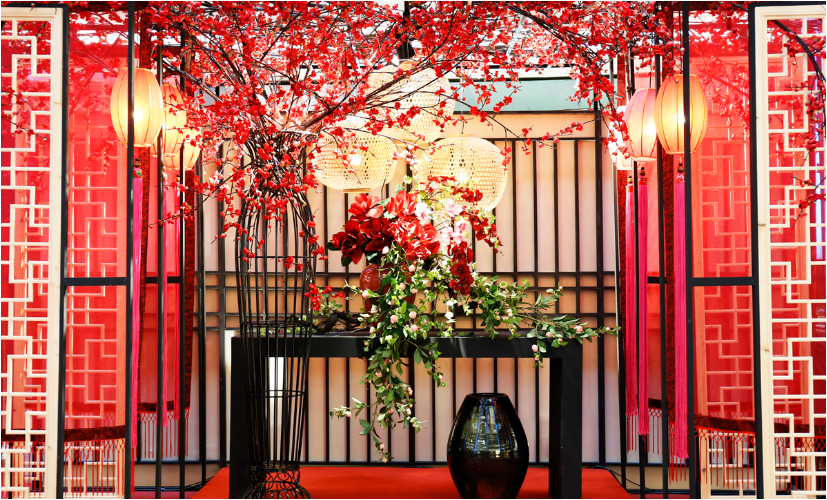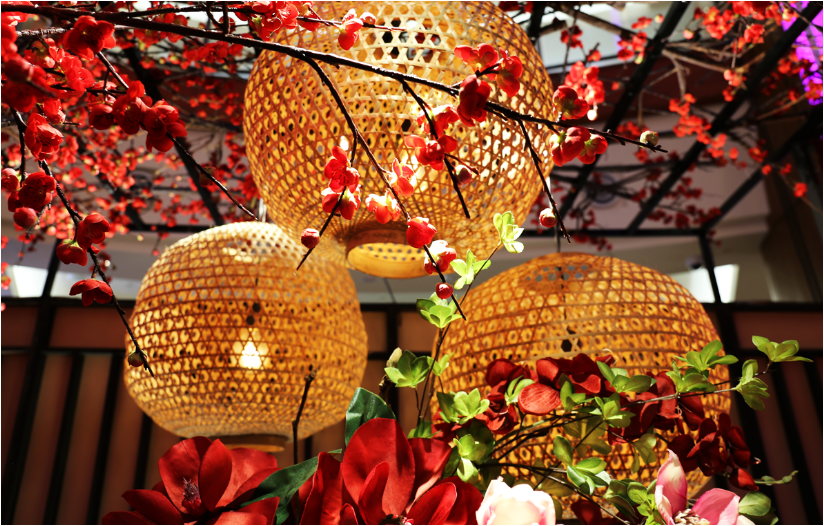 The Gardens' CNY themed decor includes a showcasing of the classic elegance of the yesteryears and it is complete with lattice designs which is essentially an elaborate yet intricate criss-crossed framework. The resulting design is an abstract work of art and it is also complemented by beautiful blooms.
Guests of The Gardens can redeem a pair of specially designed ceramic jars and a pack of festive packets by spending RM900 and above in a single receipt. By spending RM380 and above in a single receipt, you can redeem a pack of festive packets. Redemptions are limited to 250 per day and they are available until February 5th.
8. The Curve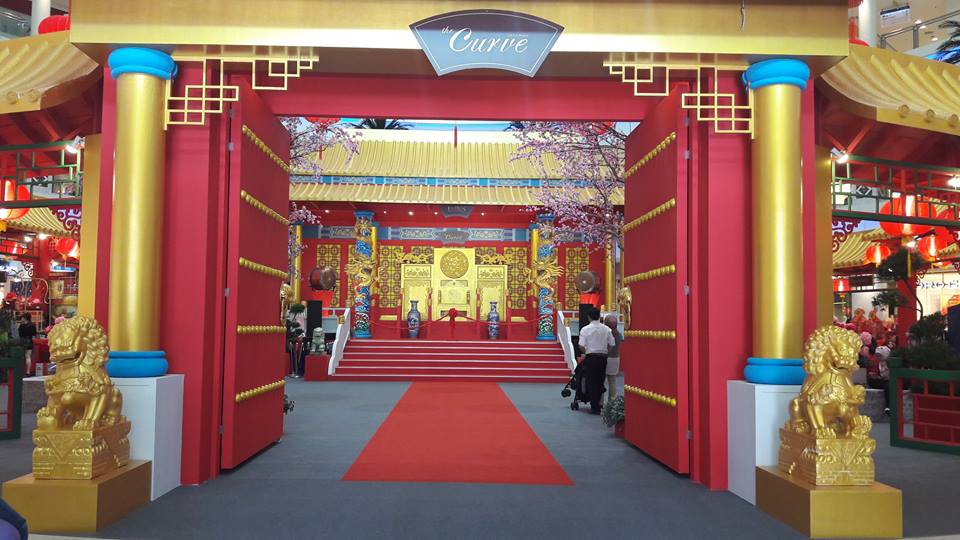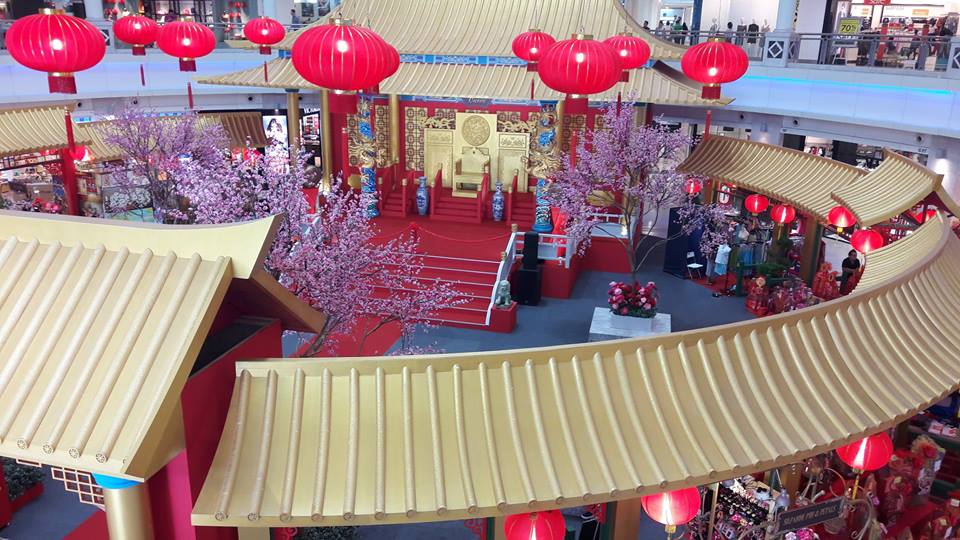 The Curve turns their Centre Court into their own version of the Hall of Supreme Harmony which is the largest throne room hall built in Beijing's Forbidden City. 14 feet high pillars are also intricately carved with patterns of Chinese dragons. The majestic decor is complemented by small stalls featuring items like jewelry, CNY snacks and festive garments.
Deals that guests can look forward to is a set of the 'Empress' Imperial' angpows with a spending of RM138 and above in a maximum of 2 receipts. An elegant Imperial Banquet Set can also be redeemed with a minimum spending of RM388.
9. Sunway Putra Mall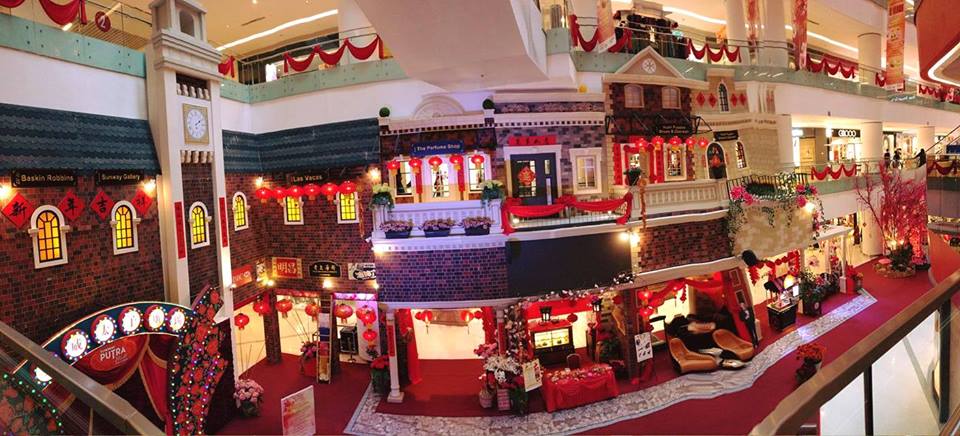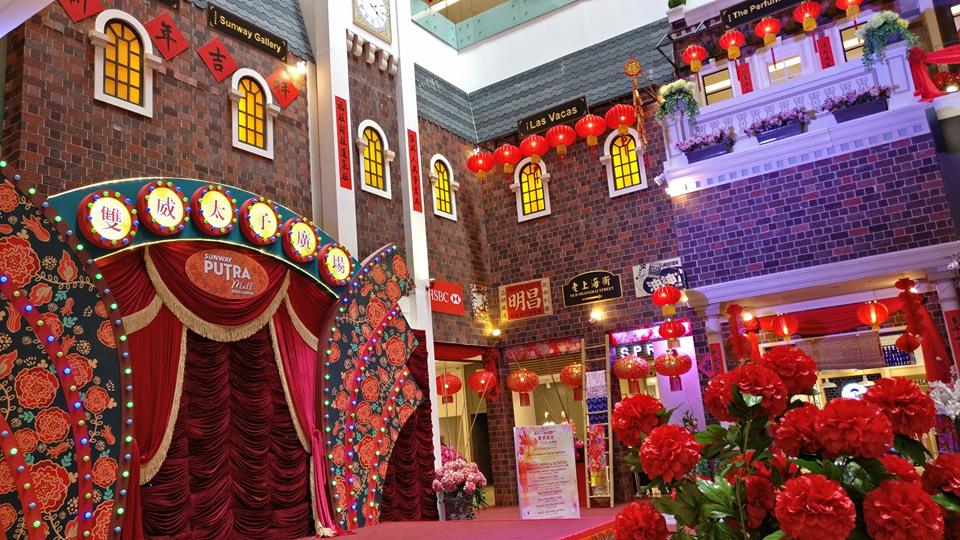 Sunway Putra Mall is inspired by the ancient charm of the grand Shanghai Town and that is how they came up wih the concept of The Splendour of Spring for CNY. The elegance of the yesteryears complemented by modern staples such as the replica of the likes of an HSBC bank makes the decor one-of-a-kind.
Guests who spend RM300 in 2 receipts can redeem a set of limited edition Prosperity angpows. With a spending of RM700 in 3 receipts, you can redeem an exclusive rooster plush toy. Meanwhile, if you're buying big ticket items in Sunway Putra Mall and your total accumulation of 5 receipts comes up to RM1,800, you can redeem a gold pendant.
10. Quill City Mall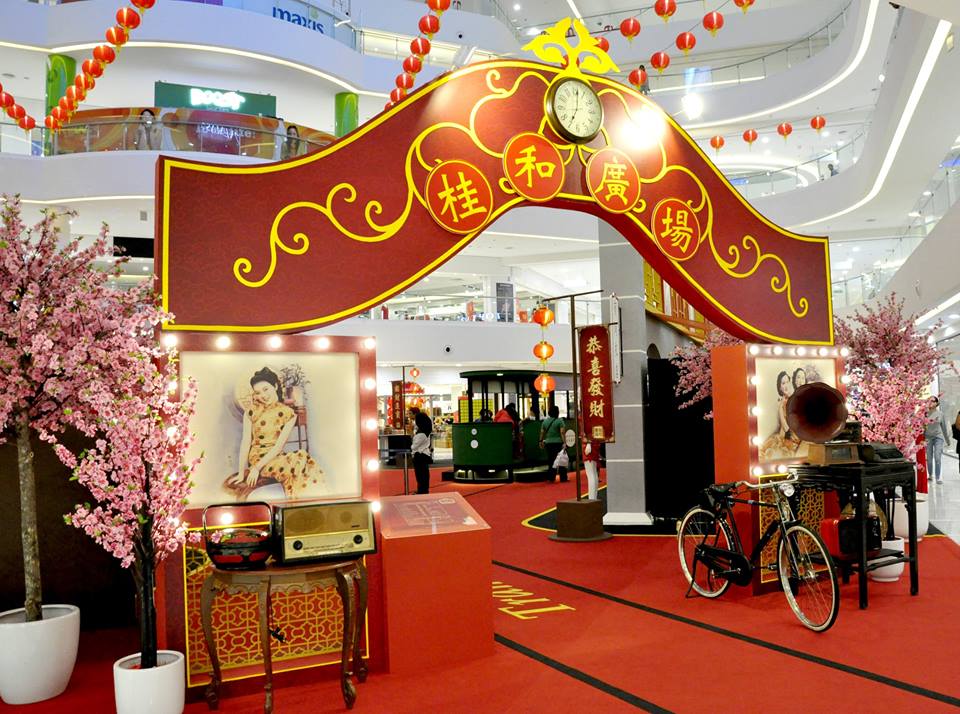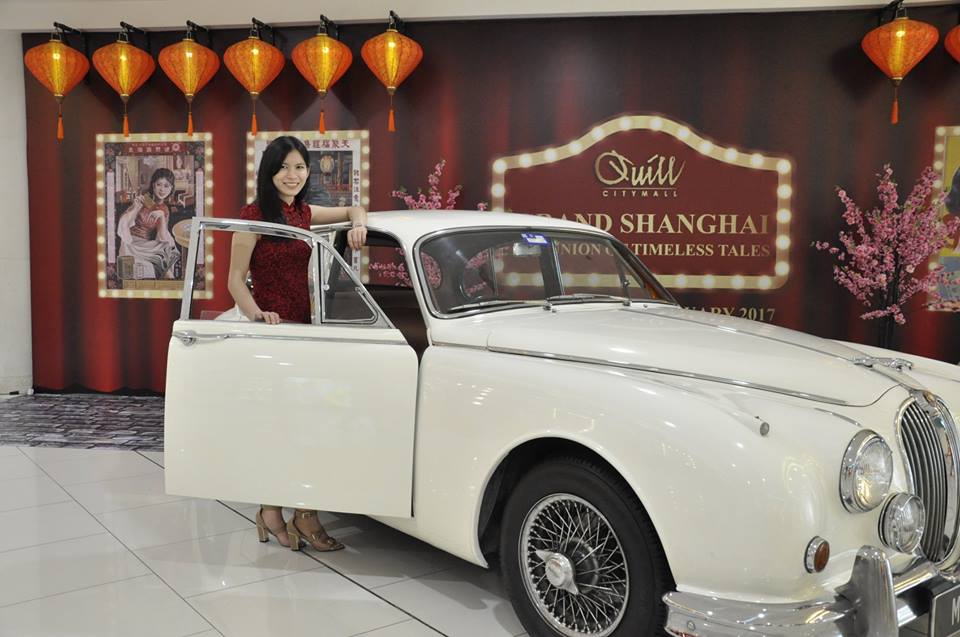 Quill City Mall takes a page out of olden day Shanghai to create their theme of A Reunion of Timeless Tales with unique decors that reminds one of Shanghai. Olden day antiques used back in the 1920's are placed around the main court of the mall to evoke a sense of nostalgia. There are also lanterns and blossom trees all around. In fact, there is a specific wishing tree where guests can toss a red ribbon high into the air and allow it to fall among the branches of the tree.
Foodies will enjoy Quill City Mall's festive promotions including The Chicken Rice Shop's special lunch break promotion of their nyonya pai tee (RM8.90) where you can get the 2nd plate at only RM2. Besides that, purchasing a salted egg yolk crispy chicken at Shihlin Taiwan Street Snacks will earn you an exclusive set of angpows.
11. Suria KLCC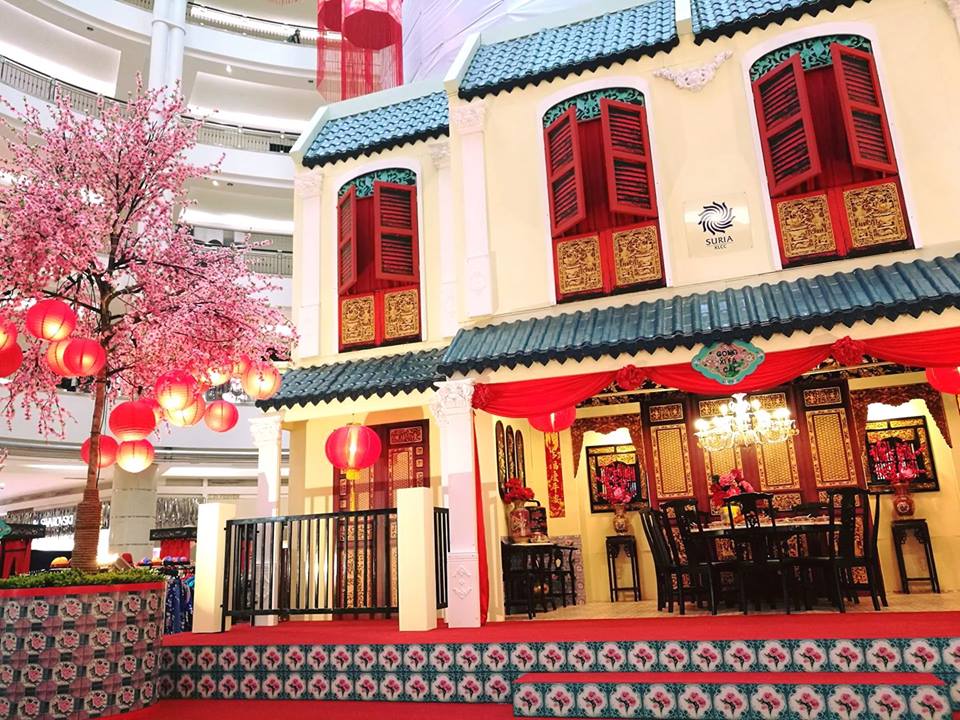 Suria KLCC's A Homecoming Reunion CNY theme is based on the Peranakan Heritage. According to Suria KLCC's Facebook page, Chinese New Year is all about family reunions and togetherness which is celebrated by the Peranakan community as well.
Guests of Suria KLCC who spends RM800 or more in a single receipt can obtain exquisite Suria KLCC gifts. The top weekend spender of Suria KLCC on January 21st and 22nd will also receive a pendant from Luk Fook Jewelry.
12. Nu Sentral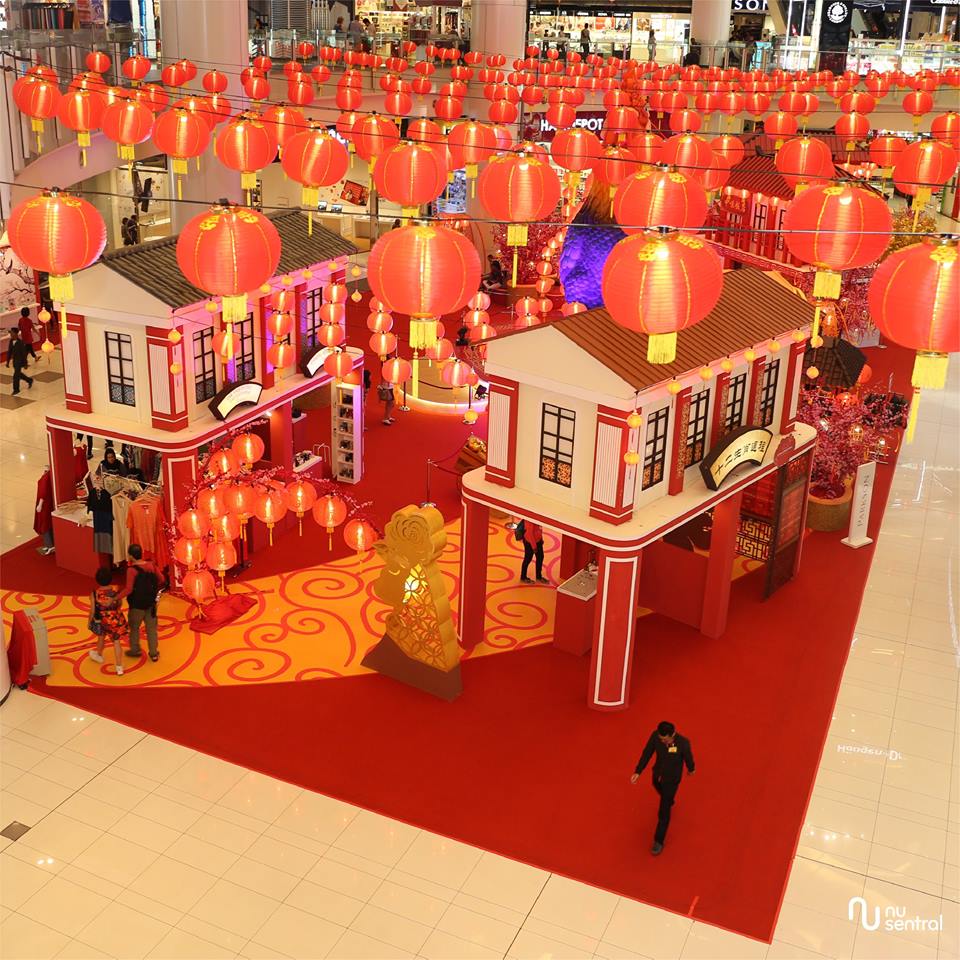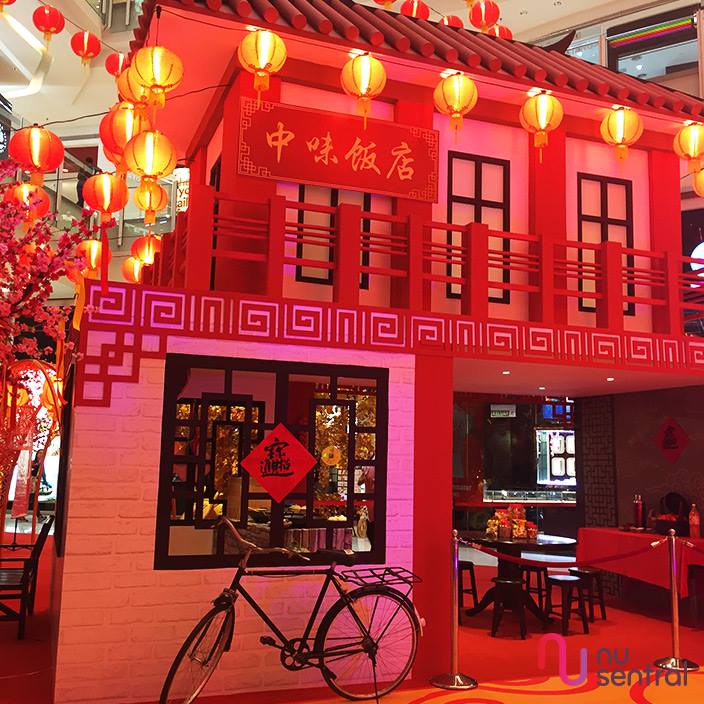 Nu Sentral's olden day decor features a classic decor complete with "shophouses" and old bikes. The decor is meant to evoke a sense of nostalgia and it is decorated with stalls selling festive garments and more.
One of the deals offered by Nu Sentral's Dorothy Perkins and Burton Menswear London is a free RM200 voucher with a minimum purchase of RM250. You can also bring home a bath towel for free when you spend upwards of RM250 at F.O.S Parkson Nu Sentral.
Feature Image Credit: Sunway Putra Mall Facebook page