Most of the bars at Changkat has their own hidden cocktail menu. For those who has the secret code and password, they would be able to order off of these menus easily. However, to obtain the code to these hidden menu is pretty difficult too as it is often by word of mouth. Although hidden cocktail menus are not a new concept, it is definitely an interesting one nonetheless.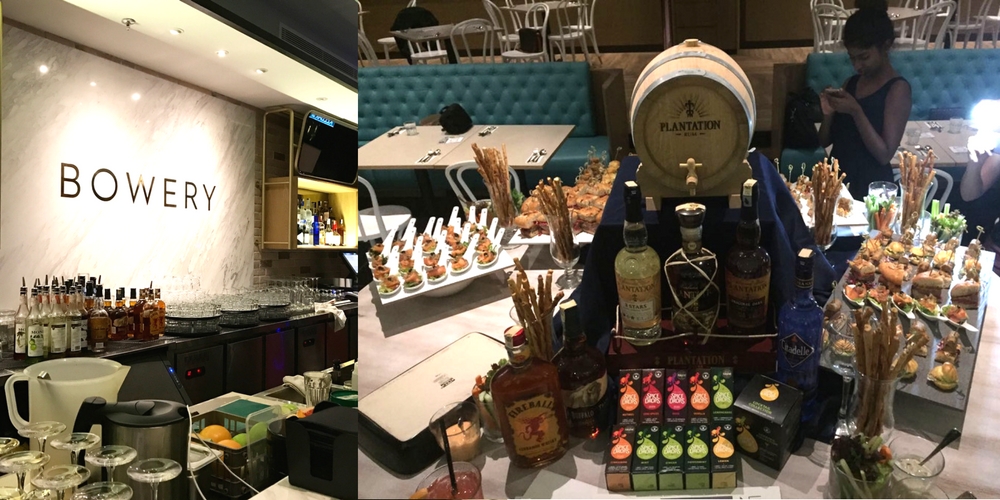 Bowery Group too is not one to miss out on the hidden cocktail menu trend. In fact, they launched their first ever secret menu with the theme of "Please Don't Tell". Discover KL was recently invited to experience the hidden cocktail menu for ourselves.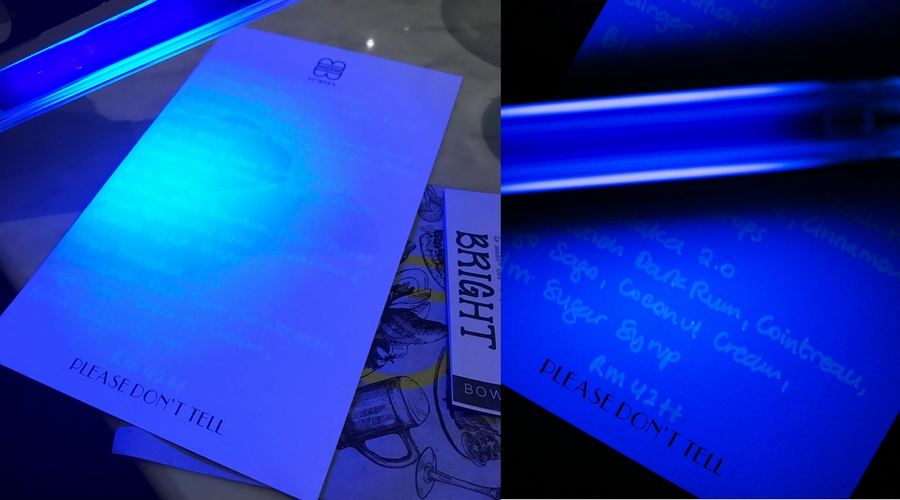 This menu is pretty unique in the sense that is it written in invisible ink. To unlock this hidden menu, one would need to scan these blank cards with a handheld black light. What an interesting concept!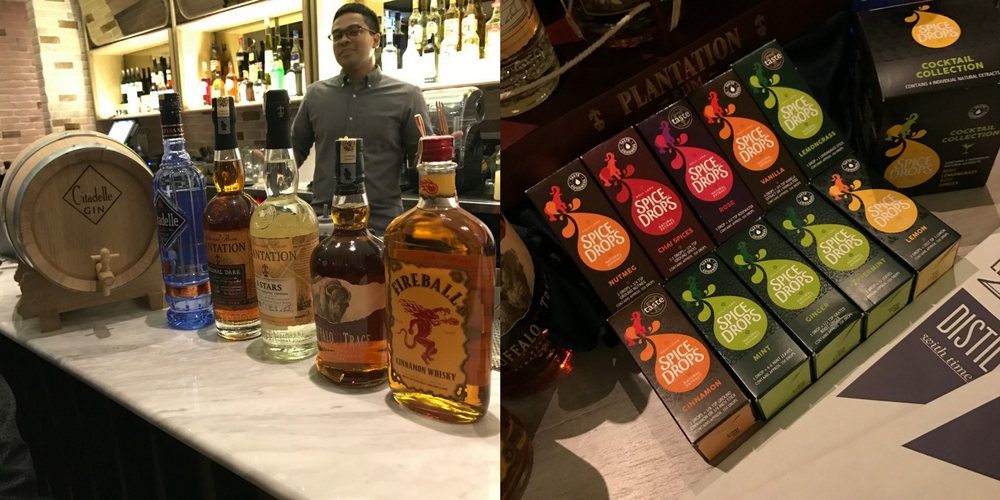 During the event, The Bowery Group collaborated with Shawn Chong of Omakase, top bartender Shane Sta Maria, Tong Woh Enterprise as well as Spice Drops by Borneo Harvest. On one hand you have a pair of skillful bartenders with years worth of experience, and on the other, you have great liquor from the enterprise. What more could you ask for?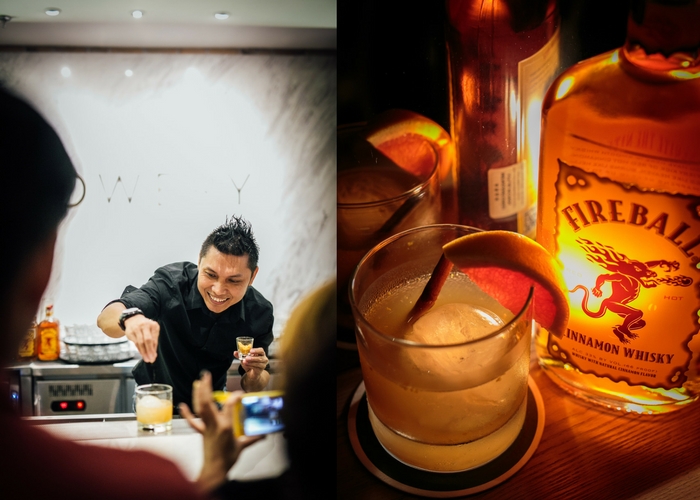 When it was time for the cocktails, Ahm, one of the cocktail connoisseurs, made us our first drink. It's the Straits Old Fashioned made from Fireball Cinnamon whisky and rich palm sugar syrup topped with dried orange peel and rimmed with cinnamon sugar. This drink had a good cinnamon taste and the whisky is a nice twist to the drink. It left us wanting for more.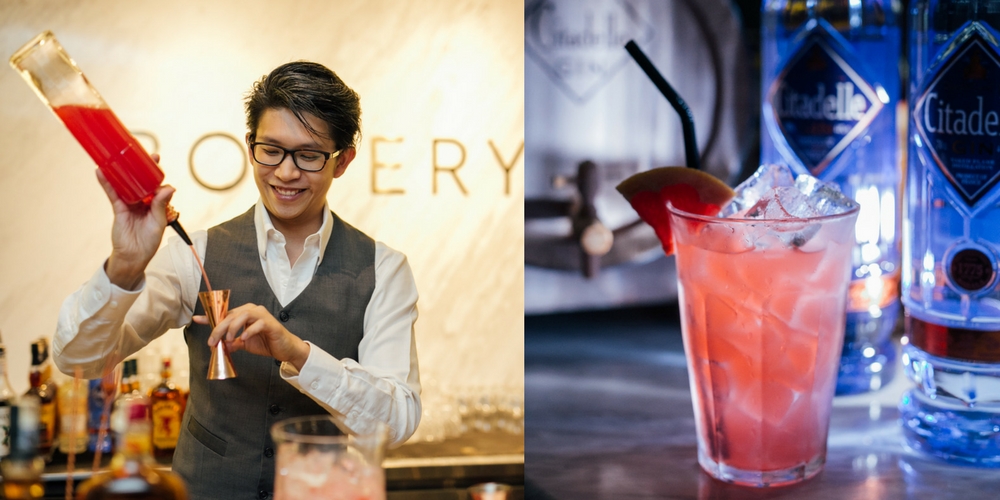 After the first drink, Shawn presented us with the Boston Tea Party. This cocktail is loosely based on the Boston cocktail with Citadelle gin, grenadine and fresh lemon juice which has a hint of Moroccan Mint tea and Chai spice drops. We took the first sip and enjoyed the strong chai tea from the Spice Drops. If you love Indian spices with a hint of bitterness, try it!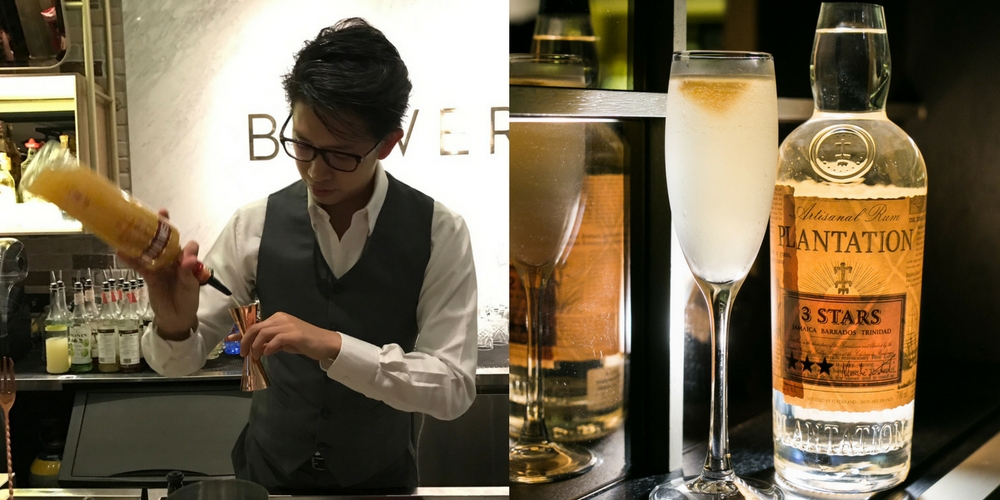 The next drink we had is called Post Road. It is a luscious and effervescent cocktail with a splash of fresh lime whisked into a turbulent mix of Plantation 3 Stars White Rum, honey and ginger ale and perfumed with Orange Spice Drops. This is a sweet and spicy cocktail and the taste of alcohol in this one is pretty strong due to the rum. For those who has a higher alcohol tolerance, they would enjoy this drink.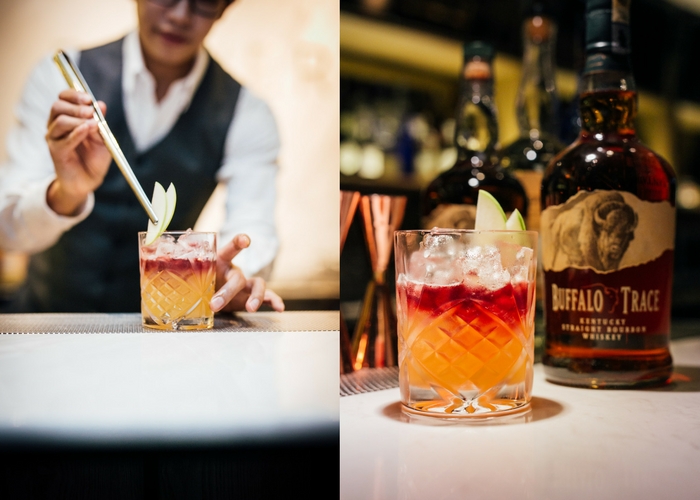 As the night came to an end, Shawn decided to end our cocktail journey at New York City with a drink called Big Apple. Big Apple is a wine-spiked Whisky Sour made with some Buffalo Trace Bourbon.
Shawn married peach puree, apple syrup and lemon juice with Bowery's house pouring red wine before embellishing the cocktail with an apple slice and drops of Cinnamon and Vanilla Spice Drops. He even explained that this cocktail doesn't burn nor taste strongly of alcohol. In fact, it tastes a lot like apples!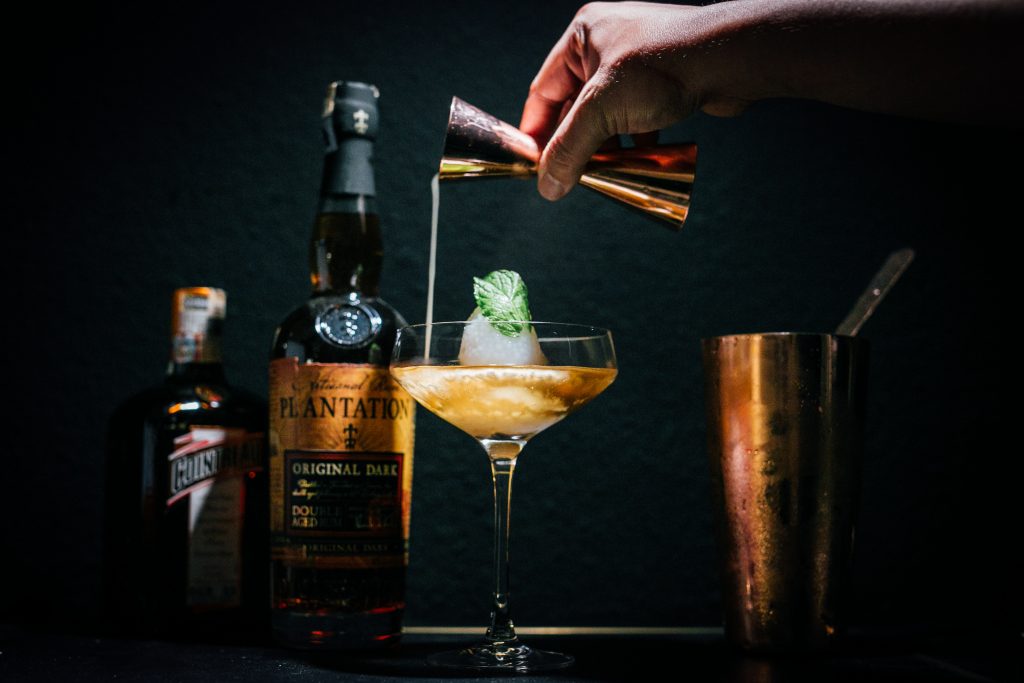 Shane Sta Maria, surprised us with one last drink which had a local twist to it. His Sago Melaka creation consists of sago pearls being drenched in creamy coconut milk, rich palm sugar syrup and a shot of Plantation Dark Rum. This is considered one of the most unique cocktail desserts we've ever had. Those with a sweet tooth and a love for Irish cream coffee should give this a go.
The hidden cocktail menu is available at Bowery and one need only mention to the bartenders the secret code of "Please don't tell" to gain access to order from it.
Bowery Kitchen & Bar
Hours: Monday-Wednesday & Sunday: 8am-12am, Thursday-Saturday: 8am-2am
Address: Bowery Kitchen & Bar, Publika
Website: Bowery Kitchen & Bar
Tel: 03-6211 4989
Feature Image Credit: Gary Lee & The Bowery Group