Despite our unpredictable weather, our city skyline is to die for and it comes as no surprise why many of us enjoy hosting events at a rooftop. The mesmerising view is enough to make even the gloomiest person smile. So go on ahead, host and impress your guests in some of the best rooftop venue spaces right here in the Klang Valley.
1. Crossroad Hotel Rooftop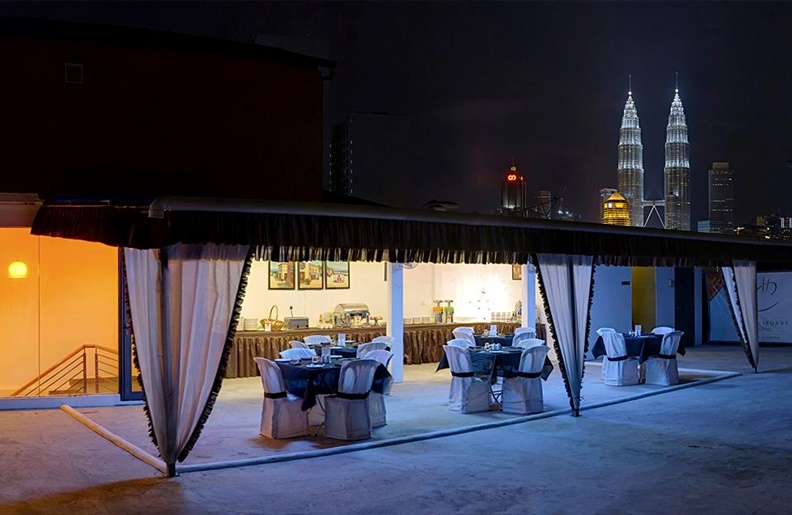 Located in the heart of the city, this boutique hotel has beautiful rooftop sitting atop which offers a very cinematic view of our beloved Kuala Lumpur. Ideal for small functions and intimate events, Cross Roads Hotel could be your next venue for your upcoming event.
Capacity : 100 pax (Seated), 150 pax (Standing).
2. Space Seven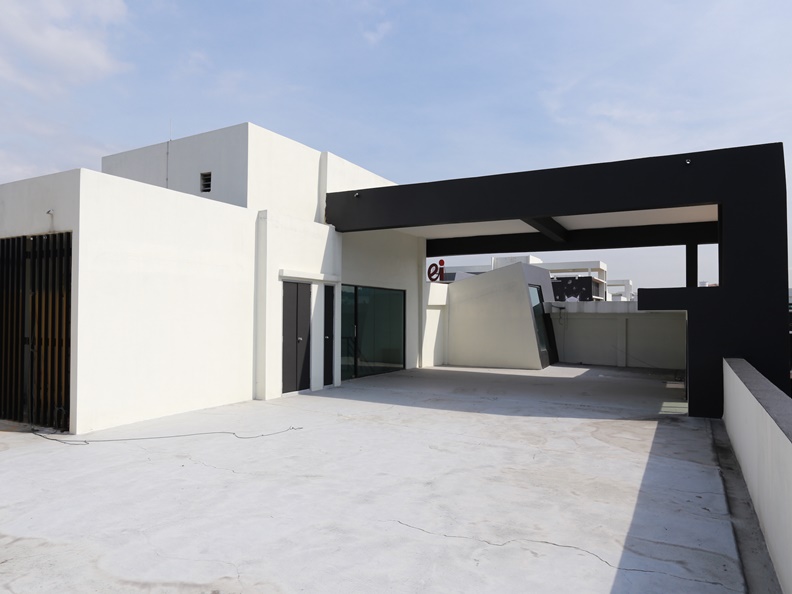 We always rave about how the event space is so rustic yet exudes comfort at the same time. Well, Space Seven's rooftop has an amazing industrial look. Add on some beautiful balloons and bouquets and *voila* you've got yourself a terrific venue for your upcoming social gathering in Setia Alam!
Capacity : 100 pax (Seated), 200 pax (Standing).
3. Elysium Bar And Terrace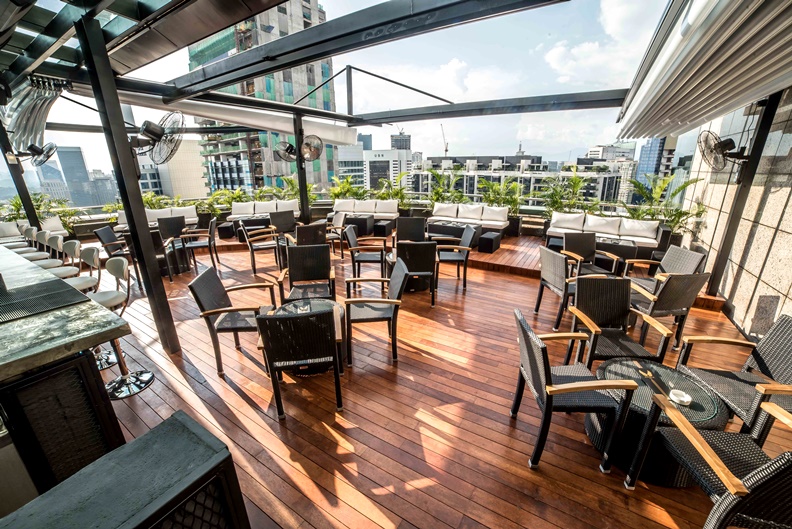 Can you imagine the toast on your engagement party or Christmas party on this beautiful rooftop terrace located in the heart of KL accompanied by the breathtaking city view? We can! We would love to have one of our parties here but we rather do the planning for you! Hey, it's a great place to celebrate New Year's Eve too. Close enough to see the fireworks and knowing Elysium, it'll be a party up in the skies alright.
Capacity : 150 pax (Seated).
4. Helipad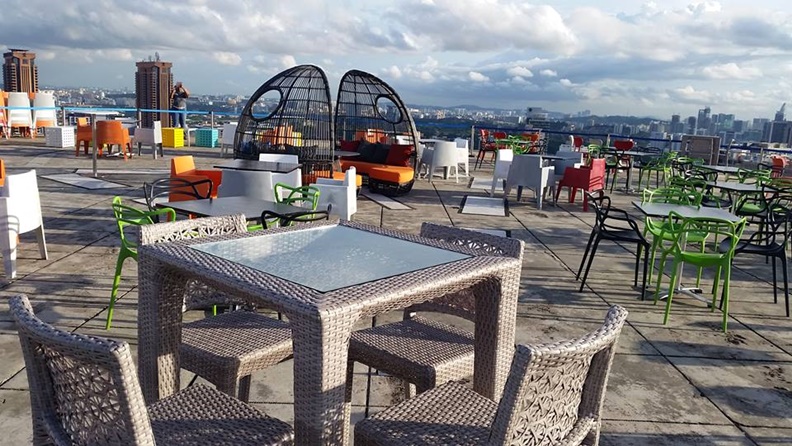 WHY THE HELL NOT? It's not every day you hear someone said they attended this wonderful event in an extraordinary venue. Well, that settles it! Helipad is definitely your cup of tea for your upcoming corporate event! Go that extra mile, to wow the clients, right?
Capacity : 30 pax (Seated).
5. Acappella Suite Hotel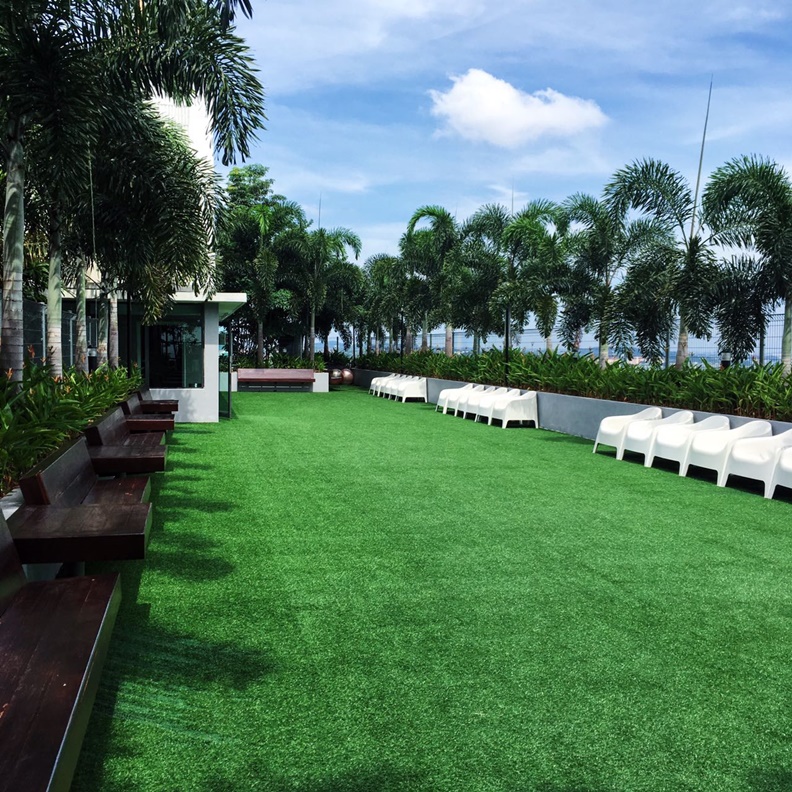 We can't have enough of Acappella Suite Hotel in Shah Alam, especially their Skyforest! We've been there and we can tell you that it is absolutely breathtaking! A company gathering or family function will be great here because what better way to show appreciation than to give them a view to appreciate, right?
Capacity : 190 pax (Seated), 200 pax (Standing).
6. Zell-V Wellness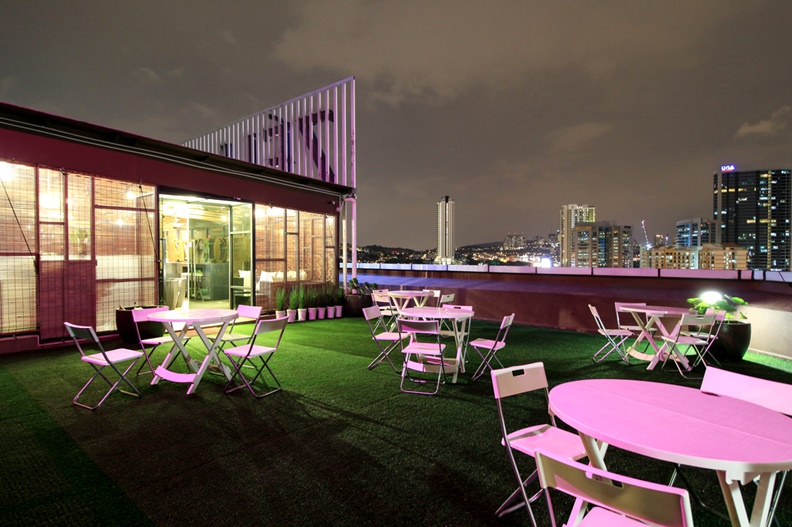 When a venue offers their outdoor space, we NEED to fully utilise it because truthfully, we KNOW our event will be nothing short of amazing! Zell-V Wellness's Skyloft is perfect for a yoga workshop, motivation talks, cocktail parties, engagement dos, and film screenings! It is located in Menara Ruyi, Seputeh. Here's the best part – you get views of BOTH KL and PJ's skyline. *swooooon*
Capacity : 300 pax.
7. The Deck @ The Row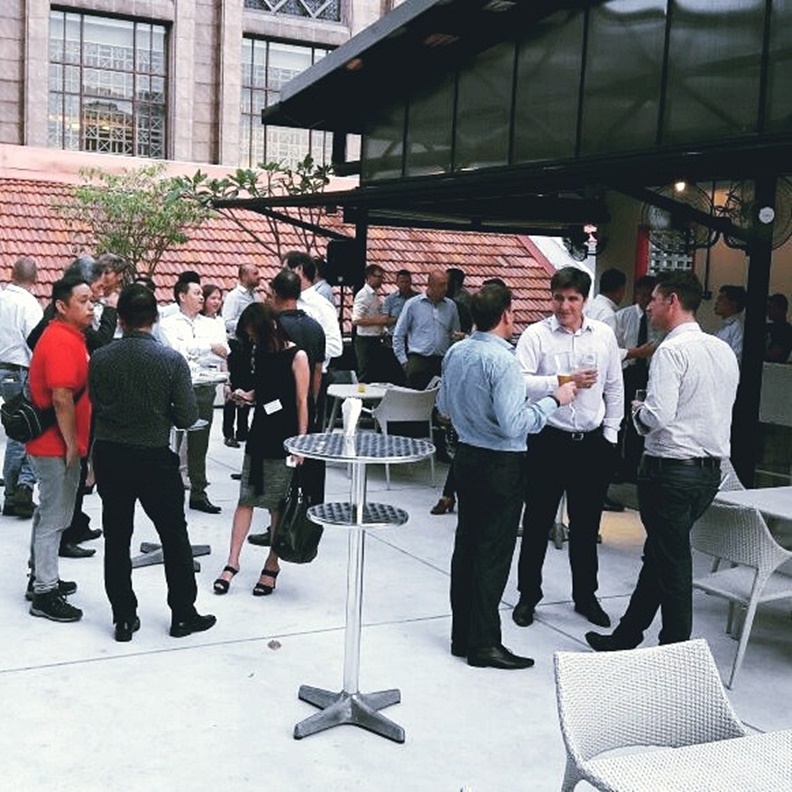 The Deck @ The Row is the perfect rooftop event space if you wish to have a barbecue party, cocktail parties and corporate parties. The whole area has a very industrial feel to it which is a perfect fit for events alike. It's got a shaded area and a bar area complete with chillers! We must say, The Deck thought about everything in terms of providing convenience to its event planners.
Capacity : 100 pax (Standing).
8. KL Journal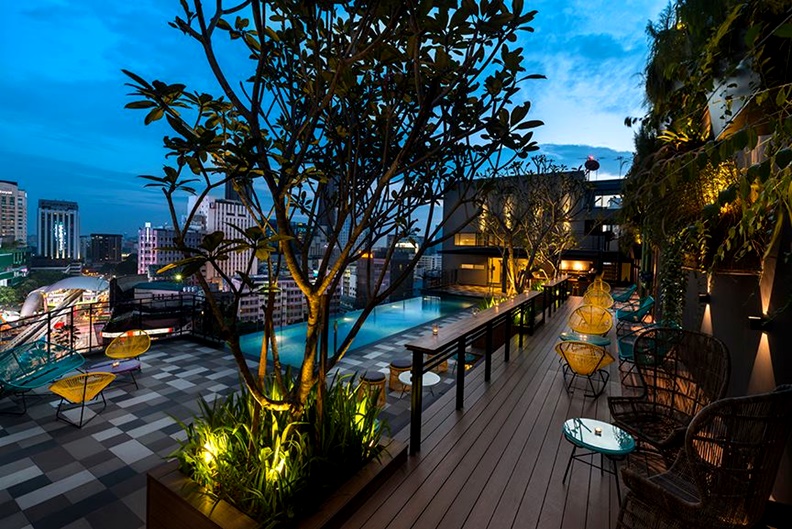 KL Journal is a new boutique hotel and may we say that this is a truly mesmerising venue! The view is not only spectacular but the ambience for this rooftop bar is comfy yet classy. Plus, it has that whole secret retreat in the city vibe! Perfect for casual social gatherings, birthdays and New Year's Eve celebration!
Capacity : 80pax (Standing).
This article was first published on Venuescape. It is republished on Discover KL with permission.
Feature Image Credit: Venuescape