Mr Bean is known for his playful personality and what better person to bring a little Christmas cheer than the British comedian himself?
Now while Mr Bean was not actually seen boarding an MRT around Klang Valley recently, a Bean impersonator definitely was.
It is none other than Mr Bean impersonator, Faiket Lauri.
He was dressed in the unmistakeable Mr Bean brown suit and was even walking around with Teddy. Faiket boarded the MRT as part of a video for an NGO known as The Giving Bank which focuses on humanitarian, education, medicine and charity.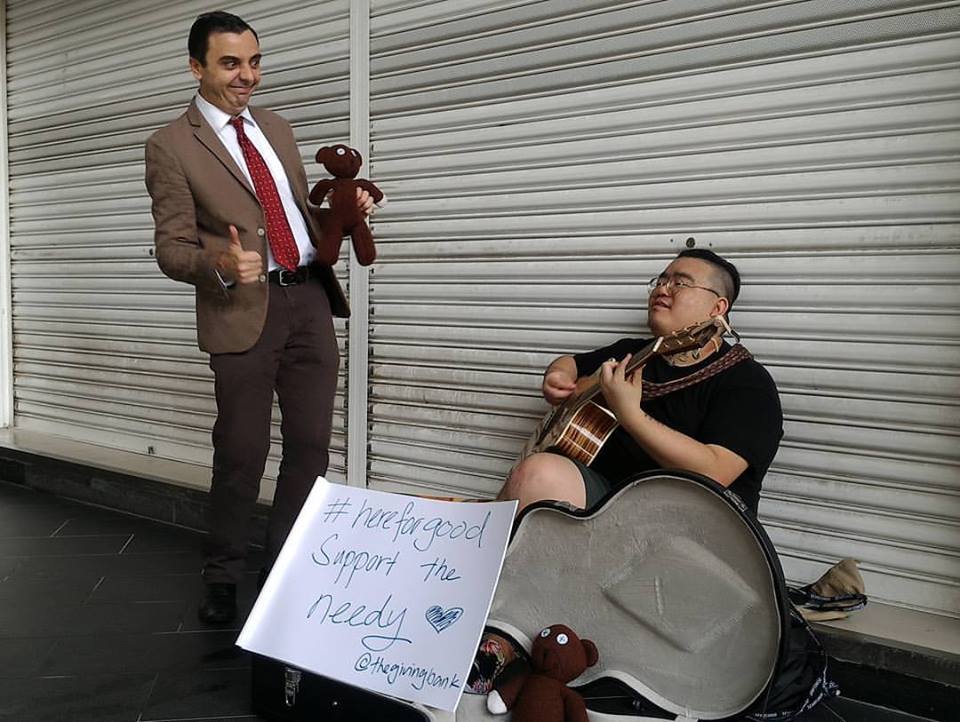 During his journey, Faiket was accompanied by production crew members, Sim Jia Kent, Raphael Lim and Matthias Yap Chee Seng.
The Giving Bank is set to be launched officially in January with projects including Bike to School which will allow underprivileged children a chance to bike to school instead of walking.
It certainly is an interesting sight to see Mr Bean around Klang Valley with his trademark smile. Readers, did you see him around as well?
Feature Image Credit: Matthias Yap Chee Seng, The Star