Calling out to all adrenaline junkies! Besides the bungee jumping at Sunway Extreme Park and flyboarding at Putrajaya, did you know that you can safely jump off a cliff in a death-defying adventure known as the rope swing?
This rope swing is located at the Kuala Kubu Baru Dam in Hulu Selangor!
The first of its kind in Malaysia, the rope rope swing is similar to bungee jumping but instead of going down, you will be swinging across the river! Operated and managed by Rentas Adventure, this activity can be spotted easily when you are on the way to Fraser Hill.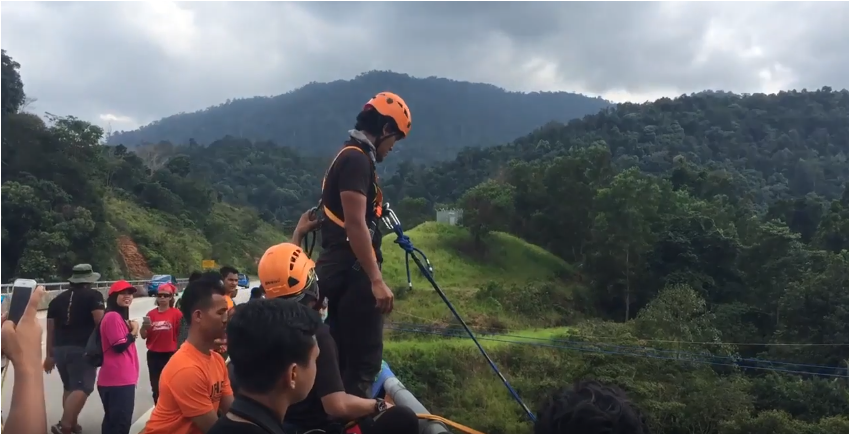 Are you brave enough to try this activity out?
For more info on this, check out Rentas Adventure's Instagram!
Feature Image Credit: @huzaifahrowing & @ahmadfadhlullah