Whenever there are seasonal occasions, we will definitely grab the chance to shop around and splurge on every discounted items as we Malaysians love cheap deals. If you wonder which place or website can get you items at a decent price, here is a list ranging from beauty products to even grocery items!
1. Sephora Holiday Gift Sets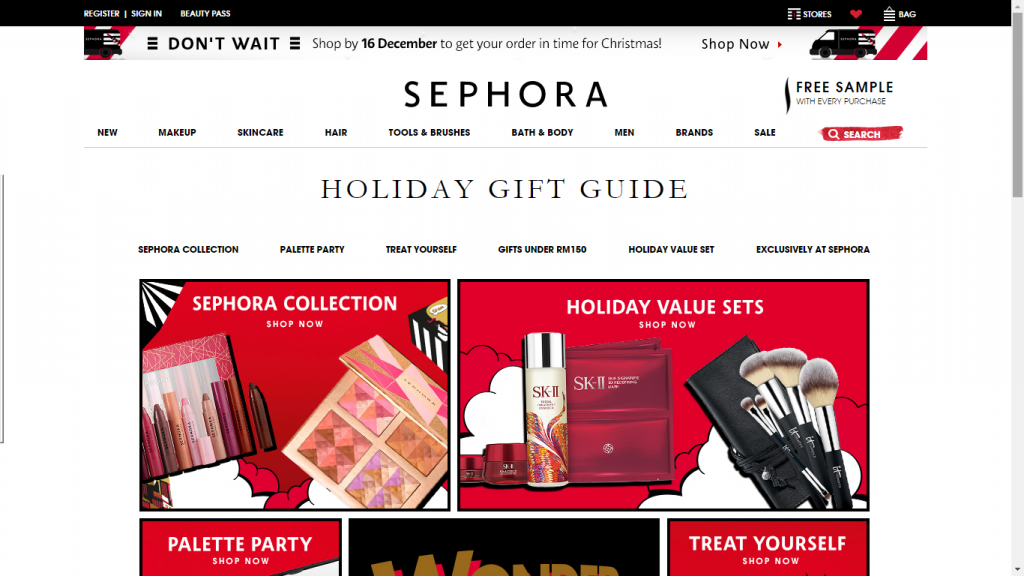 Are you a makeup enthusiast but cringe at the sight of a hefty price tag? Fret not, Sephora is having their holiday gift sets where everything is going to be reasonable and under RM150! From these colour palettes to lipstick, ready to fulfill your dream of looking the fanciest at your year-end office party!
Info: Sephora Christmas Ideas
2. Village Grocer Christmas Sales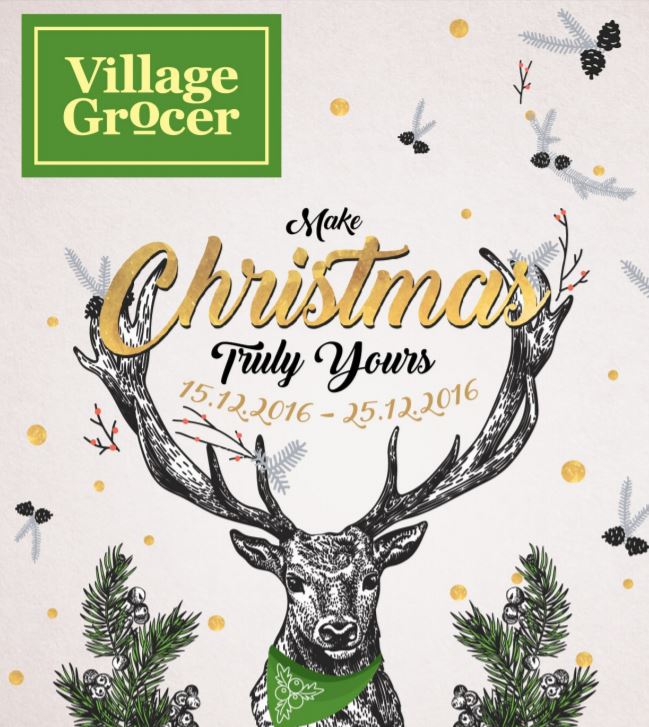 Thinking to whip up something in the kitchen but the ingredients are pretty expensive to make the dish in the first place? Village Grocer is having their Christmas Sales on their ingredients for anyone that wishes to whip up a Christmas feast. Better grab this opportunity and get the freshest items before they are sold out!
When: December 15-25
Info: Village Grocer Christmas Sales
3. Cameralah Year End Sale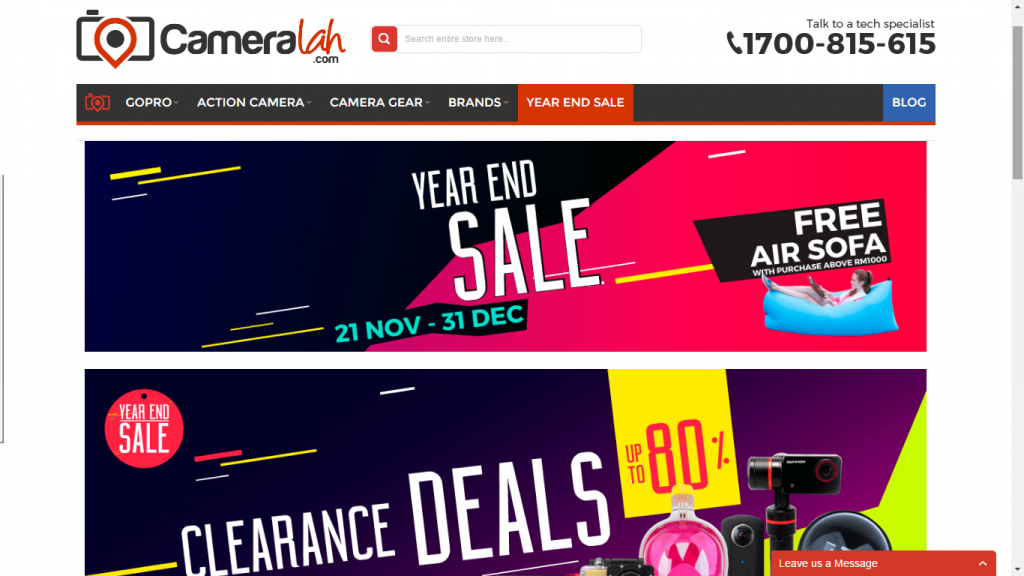 Planning for your a trip of a lifetime next year? Every picture speak a thousand words so head on over to the Cameralah Year End Sales for reasonable bargains on the highest HD cameras you can find. Not only that, ranging from DSLRs to other products, you get to splurge on the camera body and as well, the accessories.
When: November 21-December 31
Info: Cameralah
4. Mitsui A Jolly Christmas Sale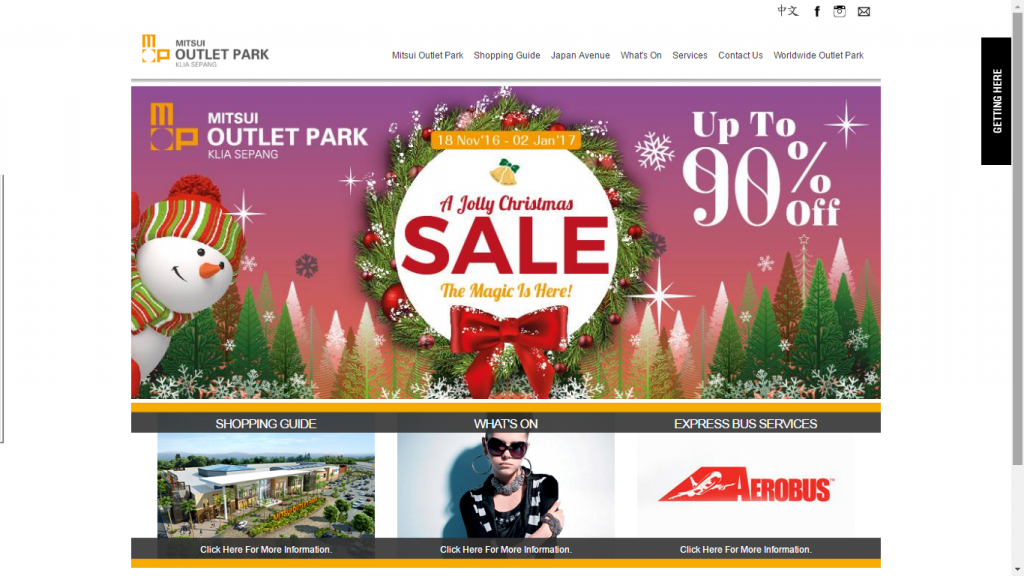 Usually, branded goods price are always priced so expensive to the point where we would just casually browse through it and won't purchase it in the end. Lucky for you, Mitsui Outlet at Sepang is having a big Christmas sales where most of the branded stuff is up to 90%. Not only that, you will also get to experience Christmas carols, redeeming goodies and performances too!
When: November 18- January 2, 2017
Info: Mitsui A Jolly
5. Hermo Christmas Sales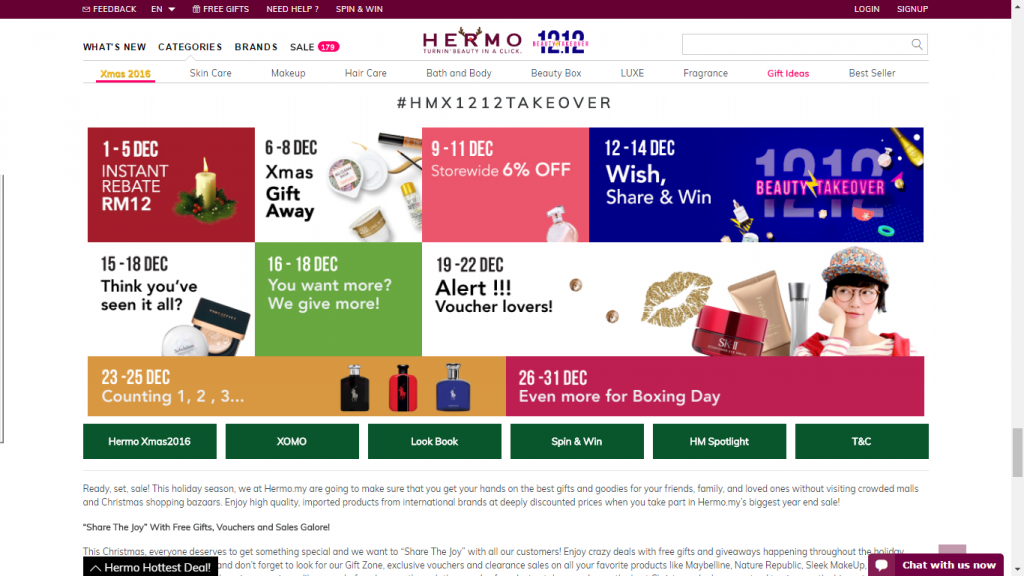 Hermo is known for their skin care and make up for all skin types. Not only that, many Malaysian beauty bloggers have used their products and if you happen to be looking for good skin care products, be sure to give Hermo a chance and in no doubt, you will be happy at what they will offer you.
When: December 1-31
Info: Hermo Malaysia
6. Althea Year End Promo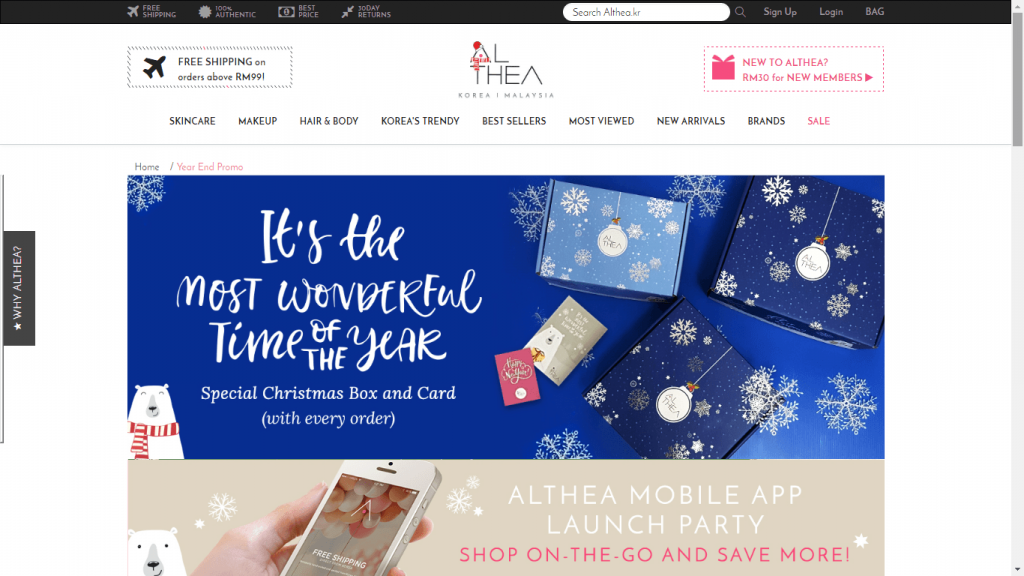 Althea is a Korean based makeup and they house beauty products for anyone who wishes to be like favourite K-POP stars. All their products are imported from Korea so you can definitely expect the best skin care or makeup products.
Info: Althea Year End
7. Yamaha Year End Sale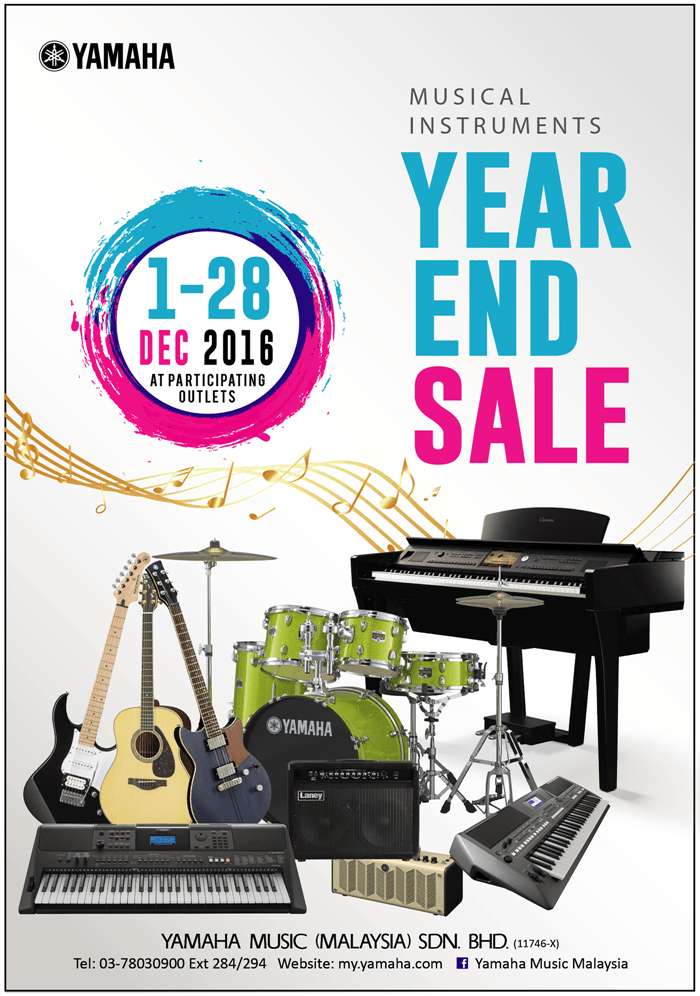 Are you interested to own a musical instruments? Yamaha is having a year end sale where their pianos, drums, guitars and many more are sold at a decent price. Usually, owning an instrument is pretty pricey but with this sales, most probably it will be within or even under your budget!
When: December 1-28
Info: Yamaha 
8. Lazada Christmas Sales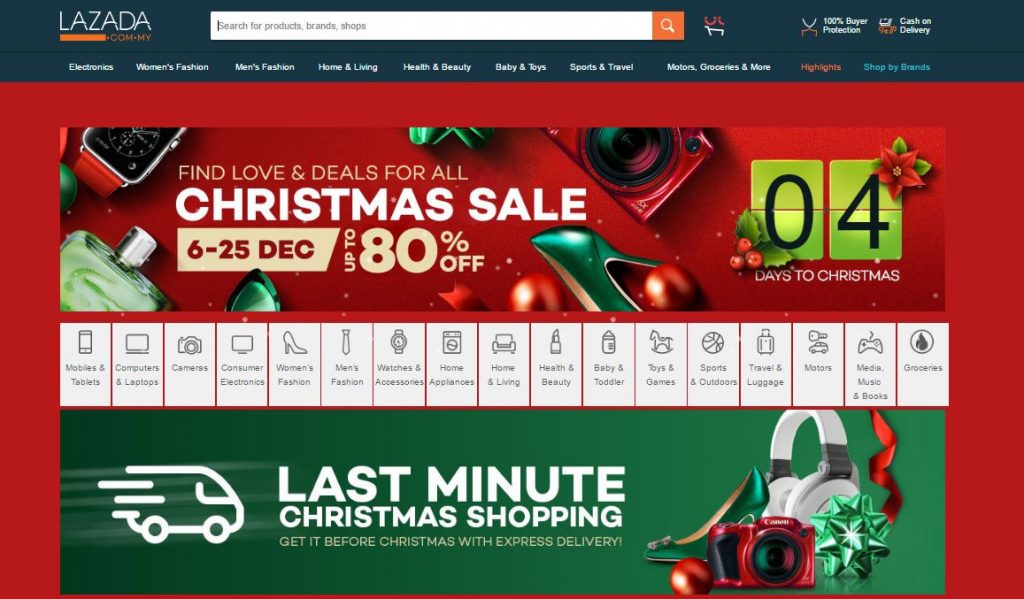 Lazada Christmas Sales is always the best thing especially since you can get tech gadgets and more at a very decent price. Not only that, other items such as clothes, furniture, TV and many more are sold at attractive prices too.
When: December 6-25
Info: Lazada Christmas
9. 11Street Christmas Sales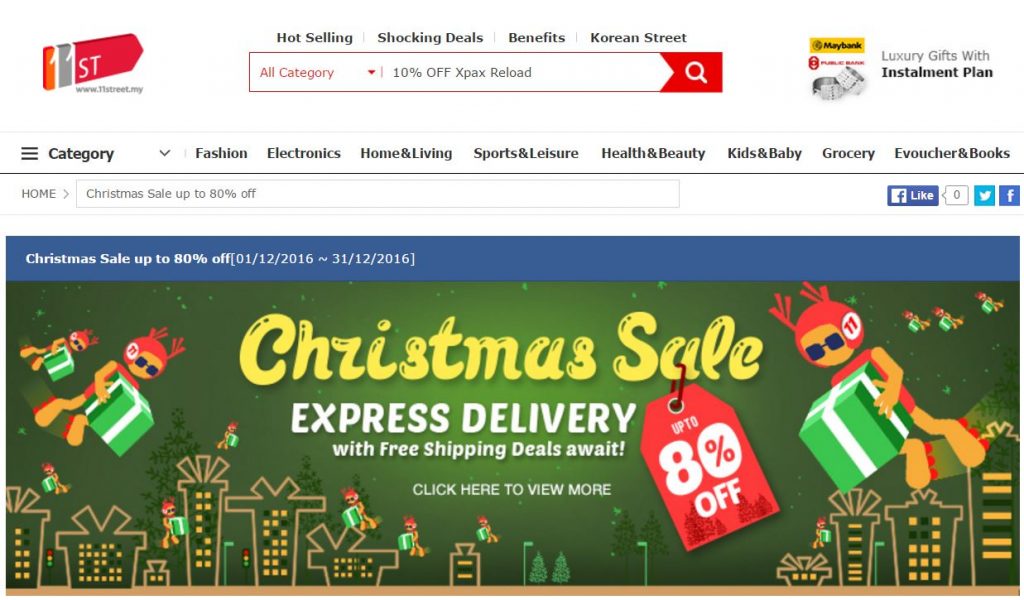 11Street is definitely no stranger to sales! Up for a fashion makeover or wish to own brand new tech gadgets? Better get ready for this crazy sales and you definitely won't regret purchasing their discounted products!
When: December 1-31
Info: 11street.my
10. Kiehls Christmas Sales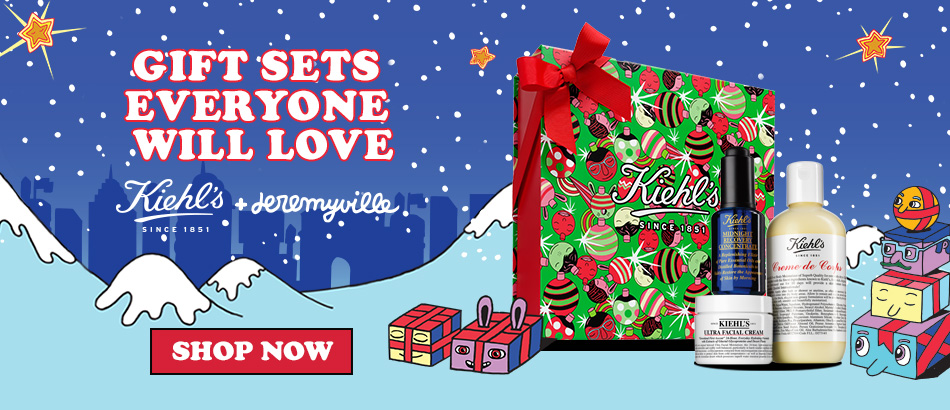 Looking for a unique skin care product that will surprise you like cactus flower skin care or blueberry midnight lotion? Kiehls Christmas Sales is ready to make your dream come true and not only do you get it at a discounted price, you are also getting great, smooth skin as the perfect gift this Christmas.
Info: Kiehls Christmas Sales
11. Fragrance Online Sales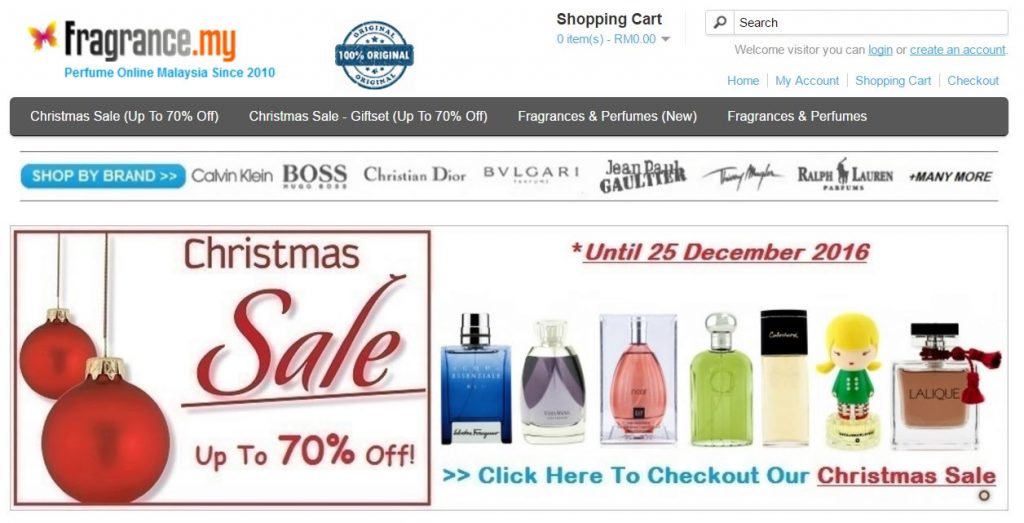 Perfumes are considered sacred as scents form one's first impression on us. If you are looking for perfumes that are under a celebrity line, Fragrance Online Sales is one spot where you can get branded goods at a reasonable price.
When: December 1-31
Info: Fragrance Online Sales
12. Body Shop Christmas Sales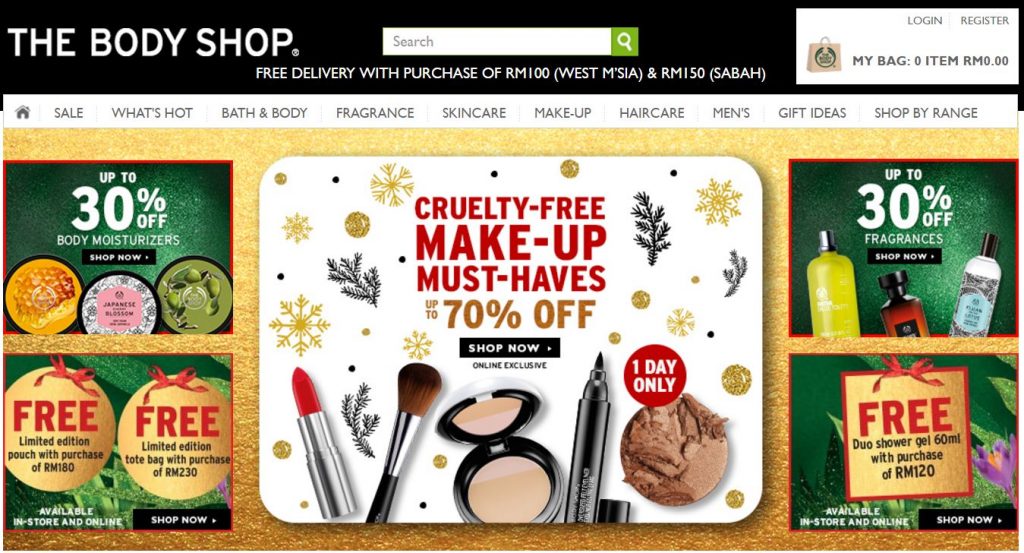 This is the perfect opportunity to resupply your stock on all of Body Shops' bestsellers and recommended products such as body care, bath & showers, skincare and more. Better get your hands ready to grab these goodies quick before they are all sold out! Not only that, you will also get some limited edition pouches and bags if you spend over a certain amount.
Info: The Body Shop
Feature Image Credit: Urban Matter