Last year, Swarovski built one of the tallest Christmas trees ever, with its height reaching up to the 4th floor of the Pavilion shopping complex in KL.  It was decorated with thousands of precious Swarovski crystals and truly was a beautiful sight. Not only that, it was also considered as one of the tallest crystals trees thoughout Southeast Asia. Many flocked to Pavilion for a chance to take a picture with the Christmas tree.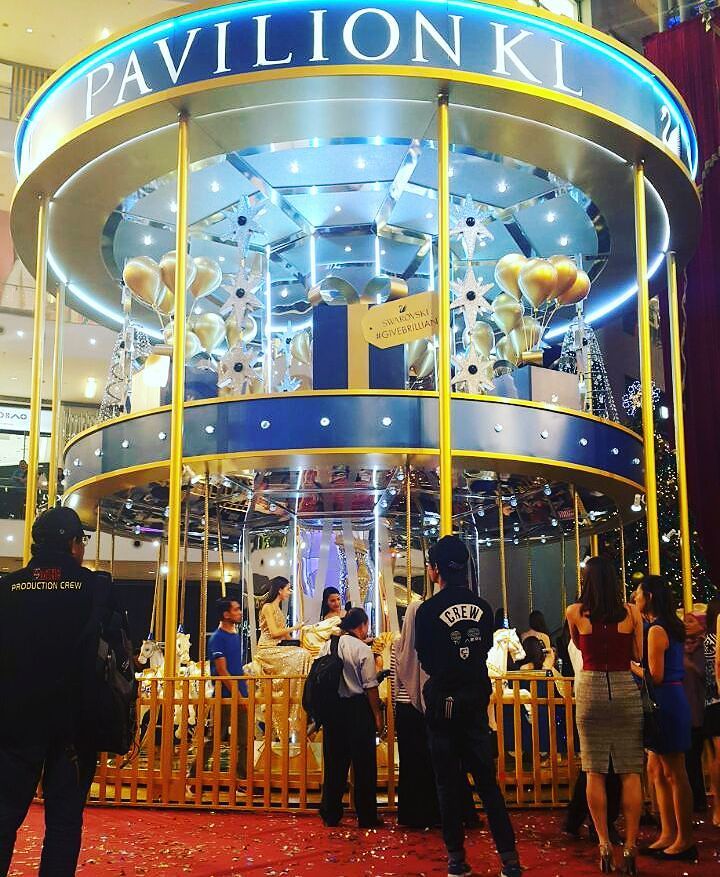 This year, they have definitely outdone themselves with another Swarovski display. In line with the upcoming Christmas celebration, Swarovski presents the first Swarovski Crystallised Merry Go Round in the world! Imagine having your carousel decked out in Swarovski jewels which sparkles as it turns around and around.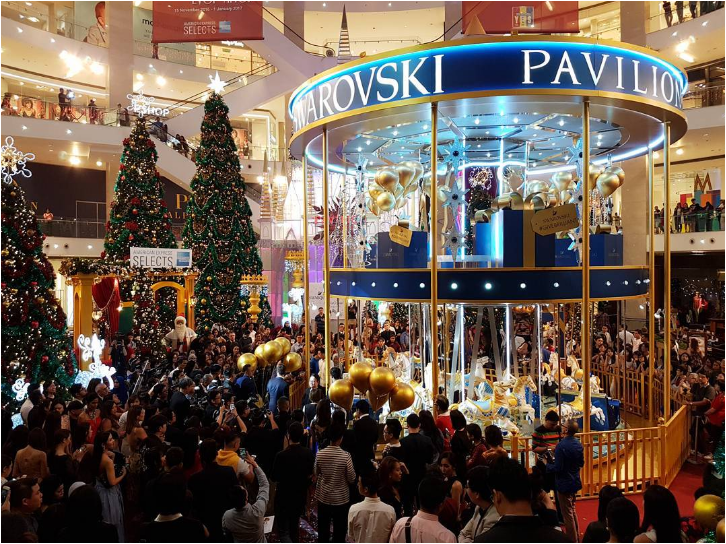 This concept was inspired by Swarovski Crystal World in Austria and with that, the designers and builders were set to create something similar to the Austrian version.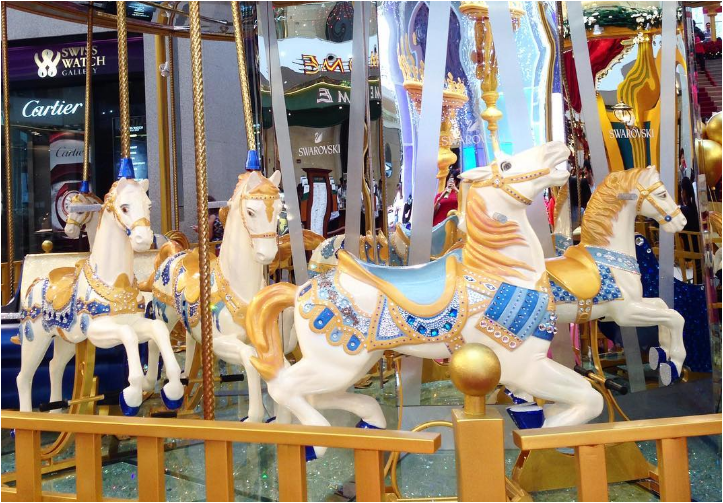 In order to ride on the merry-go-round, one need only pay a fee of RM10. 10% of the proceeds will be donated to charity. Riding on the horses might make one feel like a princess and you can enjoy the ride until January 1, only at Pavilion mall.
Swarovski Merry-Go-Round In Pavilion
When: November 17-January 1
Where: Pavilion, KL
Info: Swarovski Merry Go Round In Pavilion
Feature Image Credit: Instagram users @geraldineread & @elmalaysia