Nowadays cafés come in a variety of themes. From pet-friendly themed cafés to container cafés, the options are endless and it just adds a level of excitement to our dining experience. No longer are guests looking for great food to fill their tummies, they are also looking for great environments where they can spend endless hours at.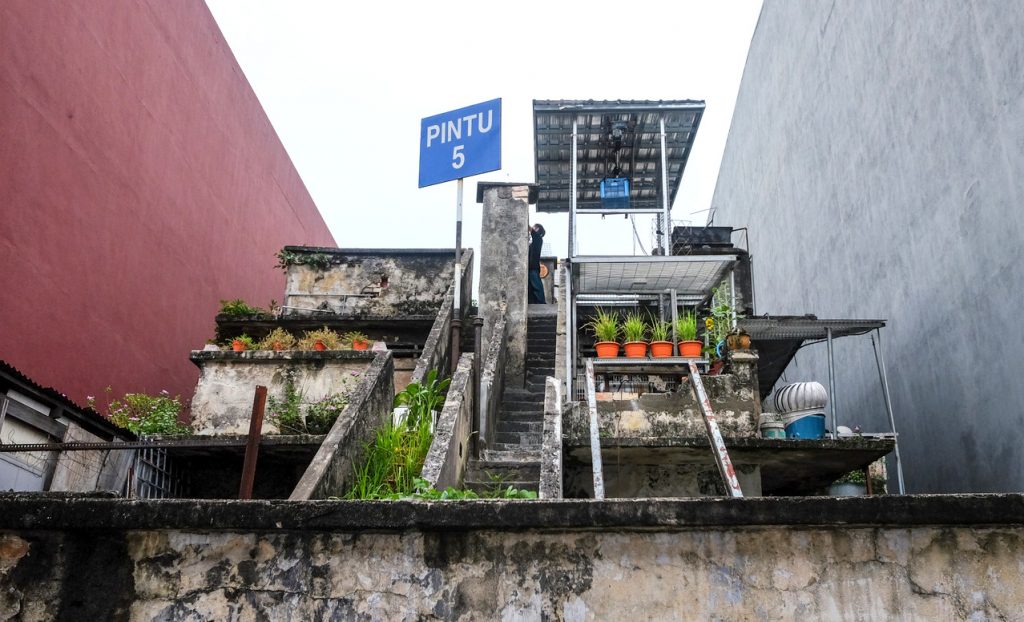 The concept of a bicycle café is not a new one in Malaysia with one of the very firsts being in TTDI. What makes this new café special is its open air concept. It doesn't try too hard to please guests with its aesthetics, letting its overall ambiance speak for itself.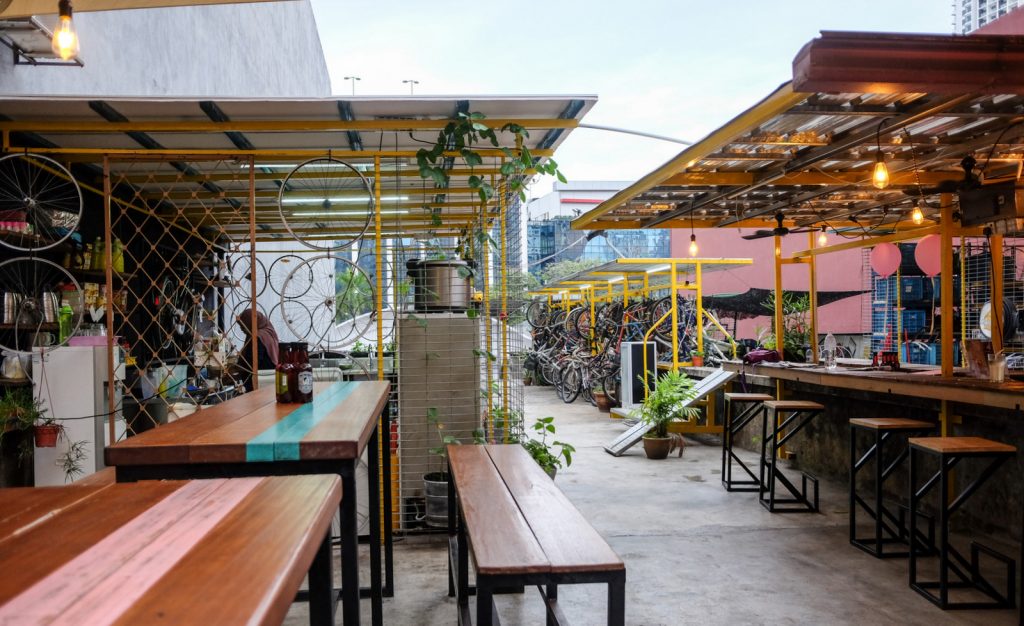 If you happen to visit the Bangsar area, drop by Makan At The Basikal where non-bikers and avid ones alike join together for some good food.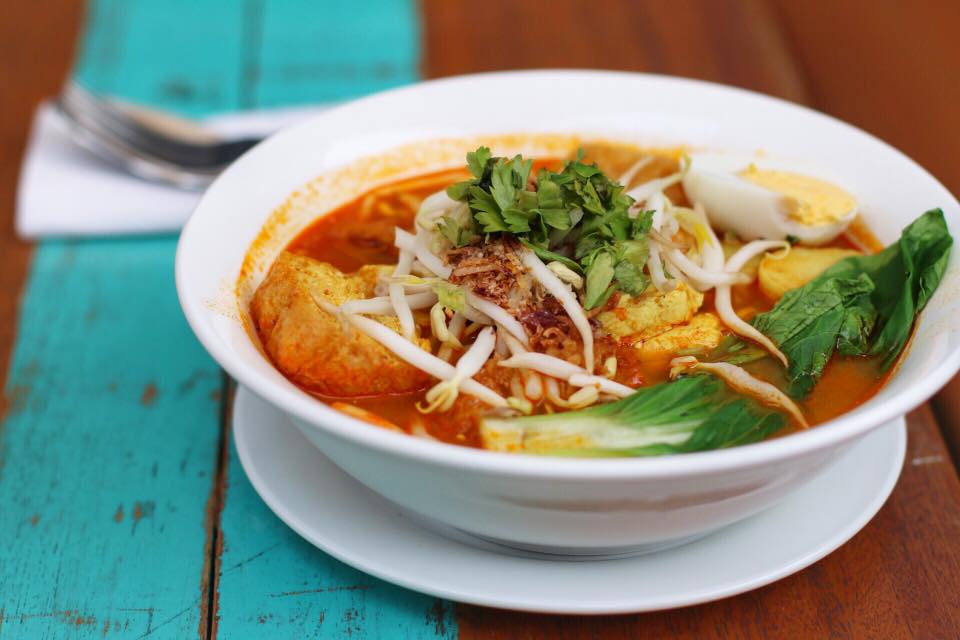 Expects lots of natural sunlight which acts as great lighting for your Instagram shots. It might even get a little breezy here towards the evening! With wheels and bicycles as decors, you might even spend most of your time looking for spots to pose for your shots. It's a simple concept but done with creative execution.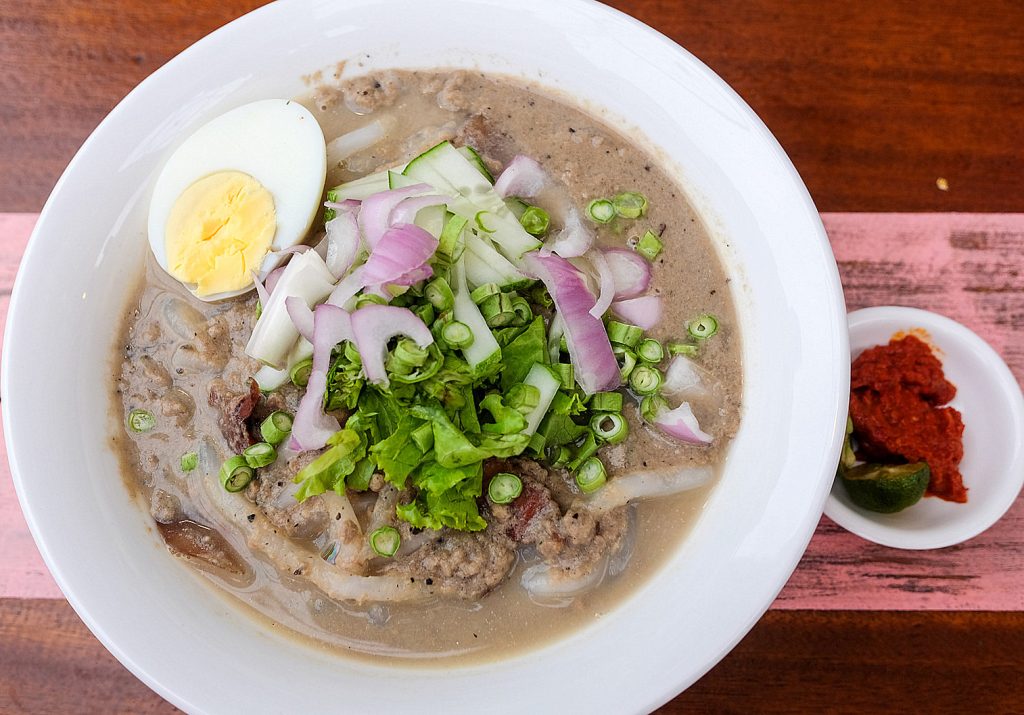 When it comes to food, do expect lots of delicious local dishes. For those who have not been to Terengganu, definitely order their Terengganu-Style Asam Laksa which has a unique taste to it, all thanks to the awesome broth!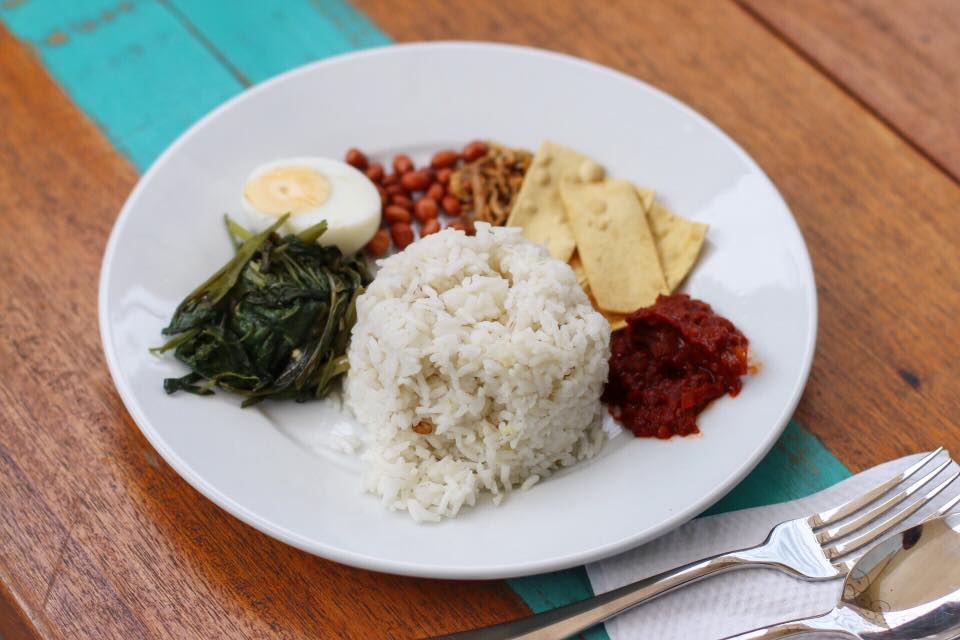 If noodles ain't your thing, their traditional nasi lemak is simple yet simply delicious too.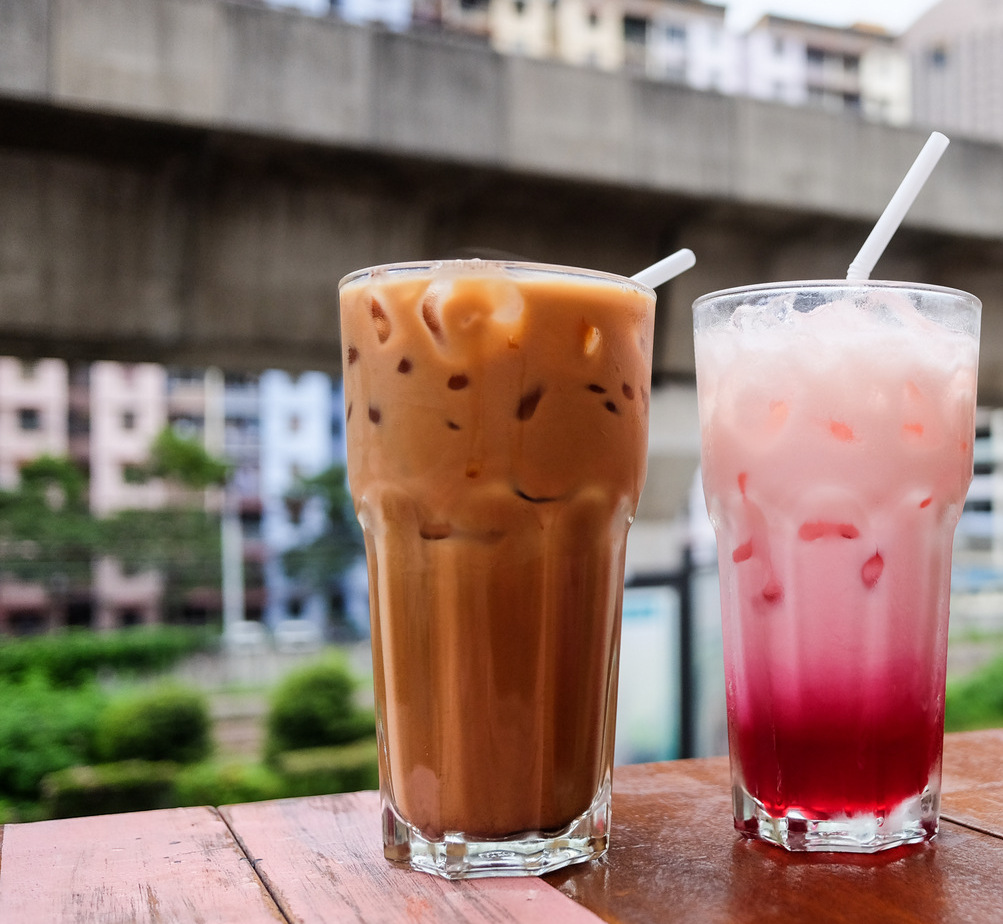 As for drinks, be refreshed by their Kopi Muar Ais and Bandung Soda!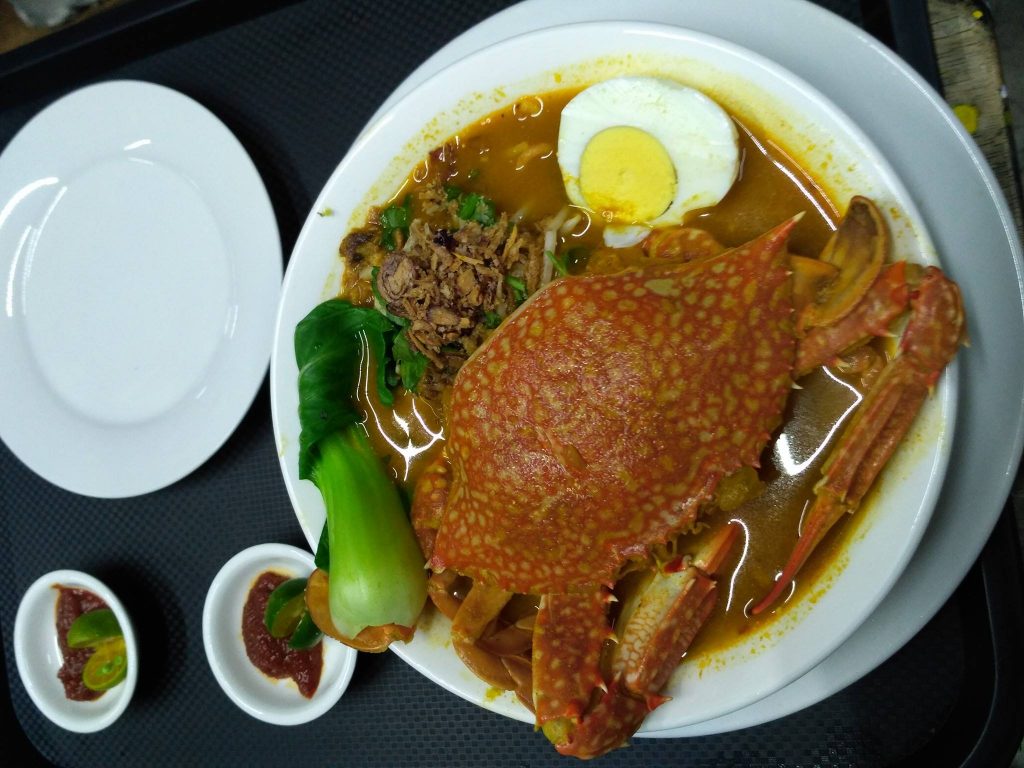 If you can stomach it, be sure to try out their latest dish: curry noodles with crab. How often do you see large crabs dipped into a bowl of noodle soup? This is one not to be missed!
Makan At The Basikal is a great place to just chill out in the midst of bikes and to enjoy local delicacies at a reasonable price, so what more can you ask for? Bike on over and feast at this truly unique Bangsar café!
Hours: 5pm-12am, daily
Address: 90, Jalan Bangsar, Bangsar
Website: Makan At The Basikal
Feature Image Credit: Eat Drink KL, Makan At The Basikal