TTDI is known to be a food haven and eateries are aplenty here. Along with the host of restaurants and cafés, there are also a multitude of dishes to choose from. Sometimes, skimming through their menu alone would be enough to give one a headache because we would most certainly be spoilt for choice.
Trying out their signature dishes would then be a safe bet. Here are 10 eateries in TTDI and their signature dishes as per what's recommended by past guests. From rainbow bagels to pittaya bowls, here is a guide on what exactly you should order while you're visiting these 10 eateries in TTDI!
1. Wood & Steel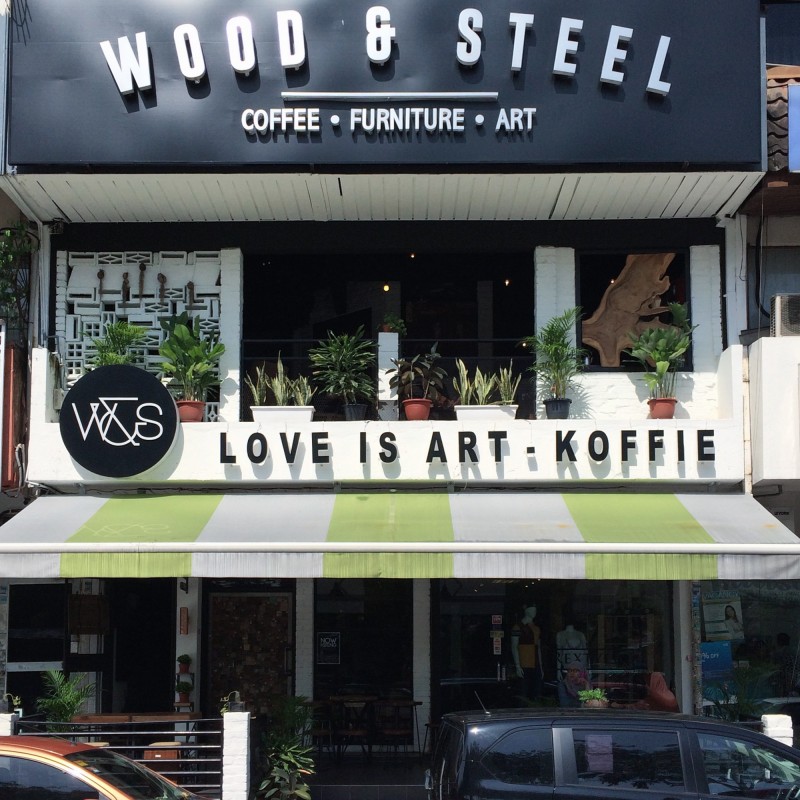 Wood & Steel has been in TTDI for a few years now and it is founded by brothers, Ierfan and Adam Ariff. The duo created a beautiful industrialist yet homey feeling whenever you enter the café and it will give you a sense of what this café is really all about—wood and steel.
Did you know that most of their furniture are made from discarded items which are later upcycled? Not only that, if a customer likes a certain furniture in the store, the team will rebuild an identical product from scratch for the customer. That way, if you like a piece of furniture from the store, you can have a similar one in your home as well.
When it comes to food, the butter seafood spaghetti is considered one of their top notch delicacies alongside their fried onion rings. After all, comfort food will always be a winner.
Signature Dishes: Buttermilk Spaghetti, Fried Onion Rings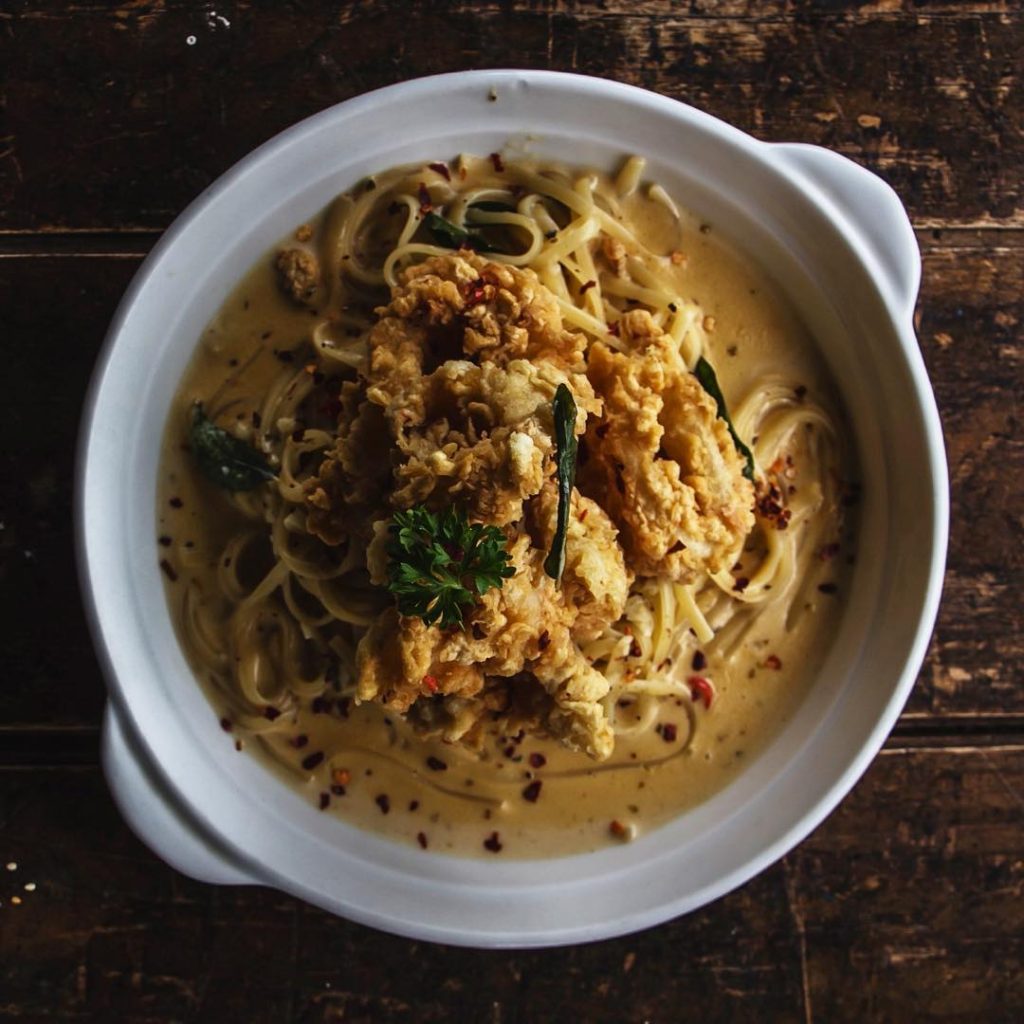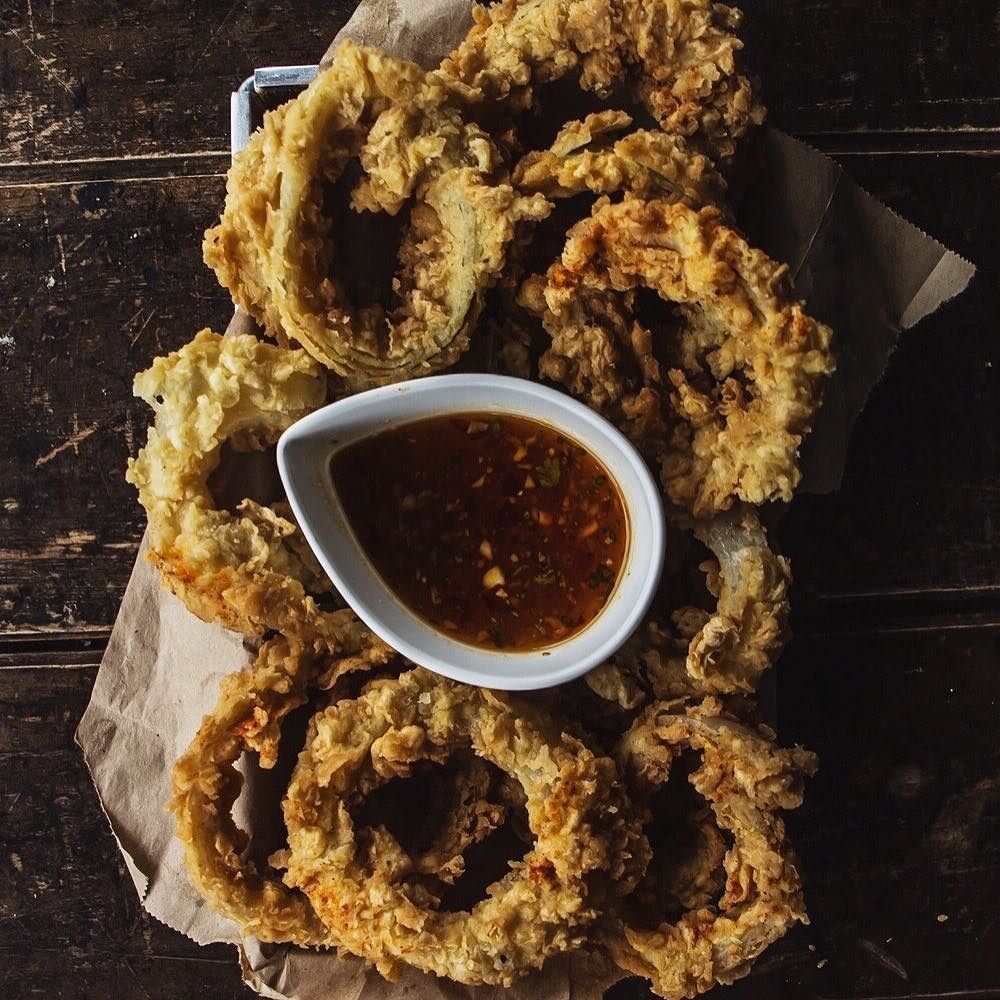 Hours: Monday-Sunday, 10am – 11pm
Address: 52/52A, Jalan Datuk Sulaiman, TTDI
Website: Wood & Steel
Tel: 03-6151 8081
2. Goodness Greens Café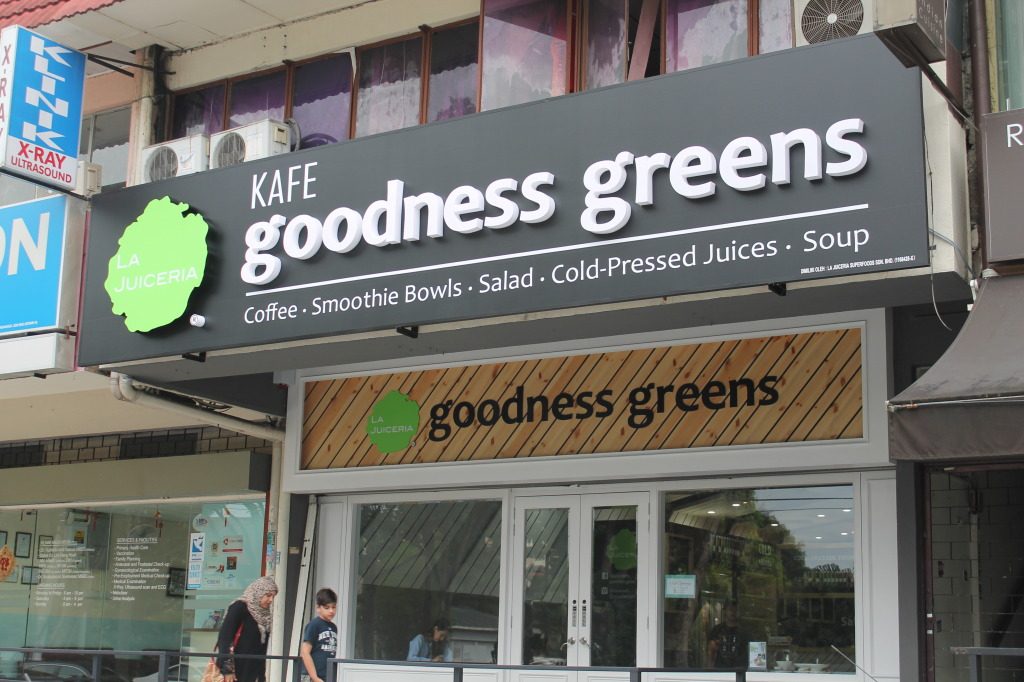 Even the name of this café sounds so green and healthy! It is actually derived from La Juiceria's healthy vibes, as it is after all by the same founder. From juices, they are now providing healthy nutritious meals to Malaysians. The café has a simple interior design which is cosy yet inviting. Hence, it is truly a feast for both the body and soul when you dine in at Goodness Greens. Not only that, it is child-friendly café with a play area and a diaper changing station.
There is a wide range of meals which are preservative-free here. Some of the recommendations would be the grilled mushroom, roasted cauliflower with turmeric roasted pumpkin, and smoked duck breast. For light eaters, the pittaya bowl is ideal for you as it's made from dragon fruits blended with other fruits, and later topped off with chia seeds, banana, bee pollens, strawberries and coconuts. It's so healthy and pleasing to the eyes that I'm craving for it now too!
Signature Dishes: Pittaya Bowl, Mixed Salad Bowl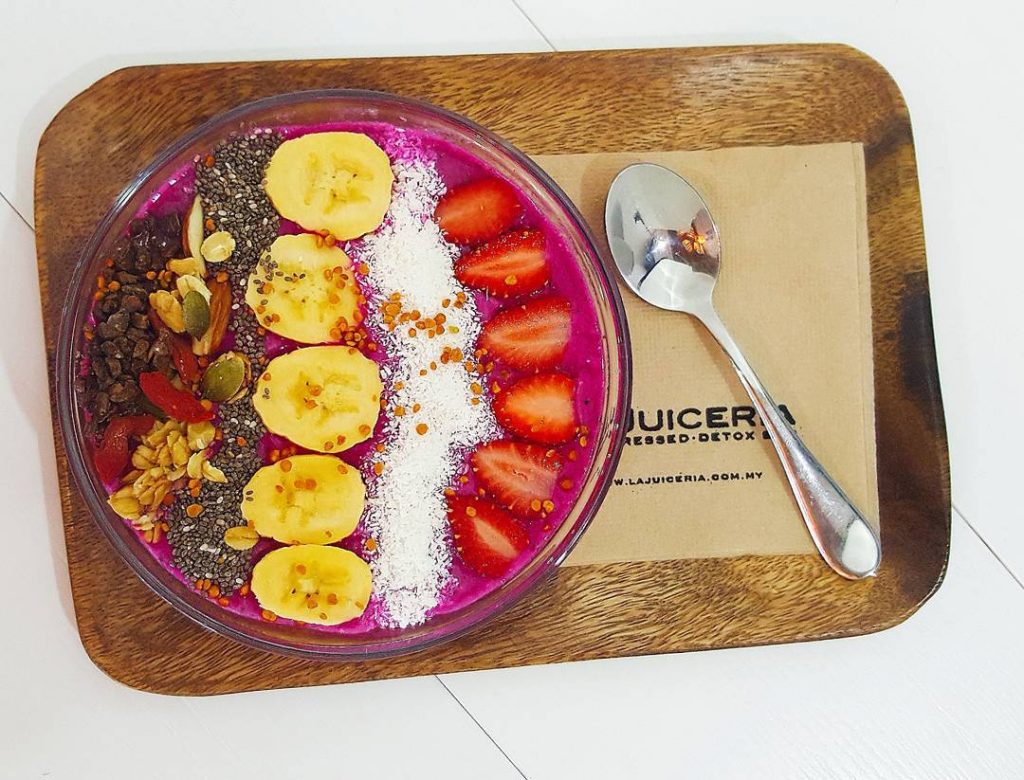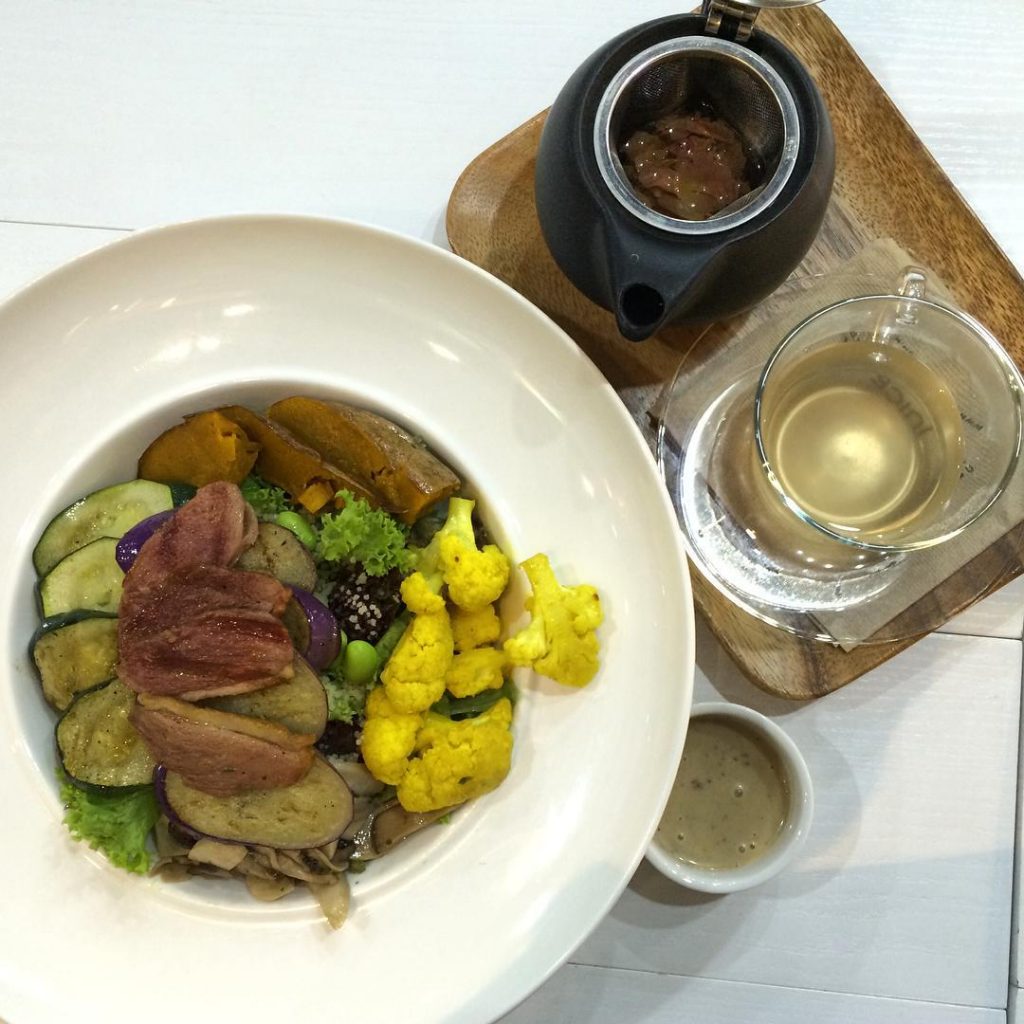 Image Credit: Evelynslkhoo
Hours: Monday-Sunday, 8am-10pm
Address: 32, Jalan Datuk Sulaiman, TTDI
Website: Goodness Green Cafe
Tel: 018-369 3320
3. Aether Café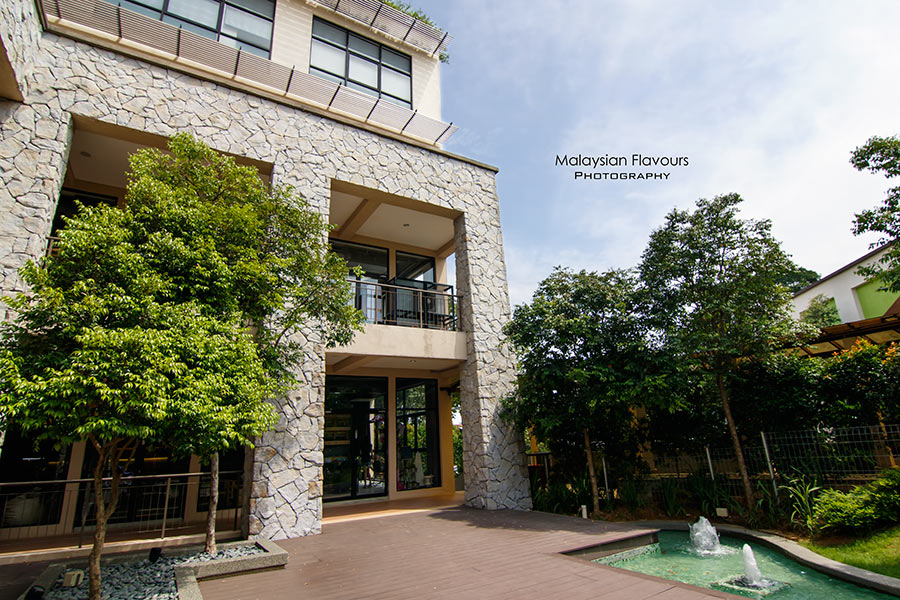 Aether Café  is located in the quieter area of TTDI and it is in fact situated inside Pusat Kanak-Kanak Tuanku Bainun, a well- guarded area with security and fences. The café  is visible just right beside the parking lot and you won't miss it! The atmosphere is serene and cozy like a home garden with its rustic stone walls, plants hanging from the ceiling, wooden furniture and lots of natural lighting.
The homey feeling will make you stay here even longer and it would also make for a good place to read a book or just enjoy a quiet meal with nature. Aether's menu items are healthy but still creative and not one bit boring at all! They have creative approaches to everyday meals such as the lychee pasta and the red velvet waffles with banana, topped with vanilla ice cream.
Signature Dishes: Lychee Pasta, Red Velvet Waffles topped off with Vanilla Ice Cream & Sliced Bananas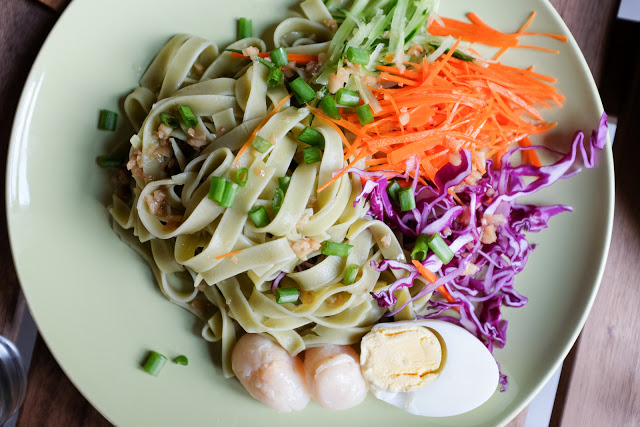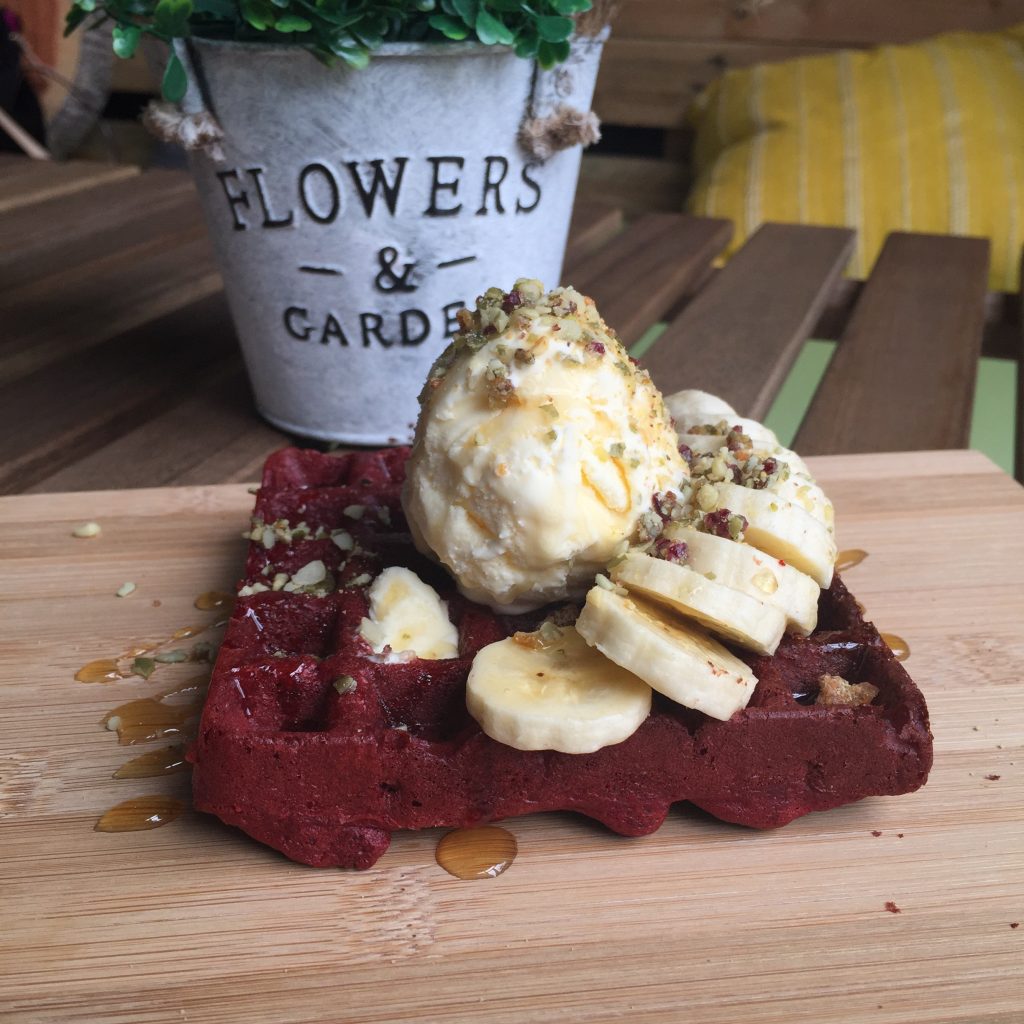 Hours: Monday-Sunday, 8am-9pm. (Closed on Tuesdays)
Address: Pusat Kreatif Kanak-Kanak Tuanku Bainun, 48, Jalan Tun Mohd Fuad, TTDI
Website: Aether Cafe
Tel: 03 2856 0416
4. Dotty's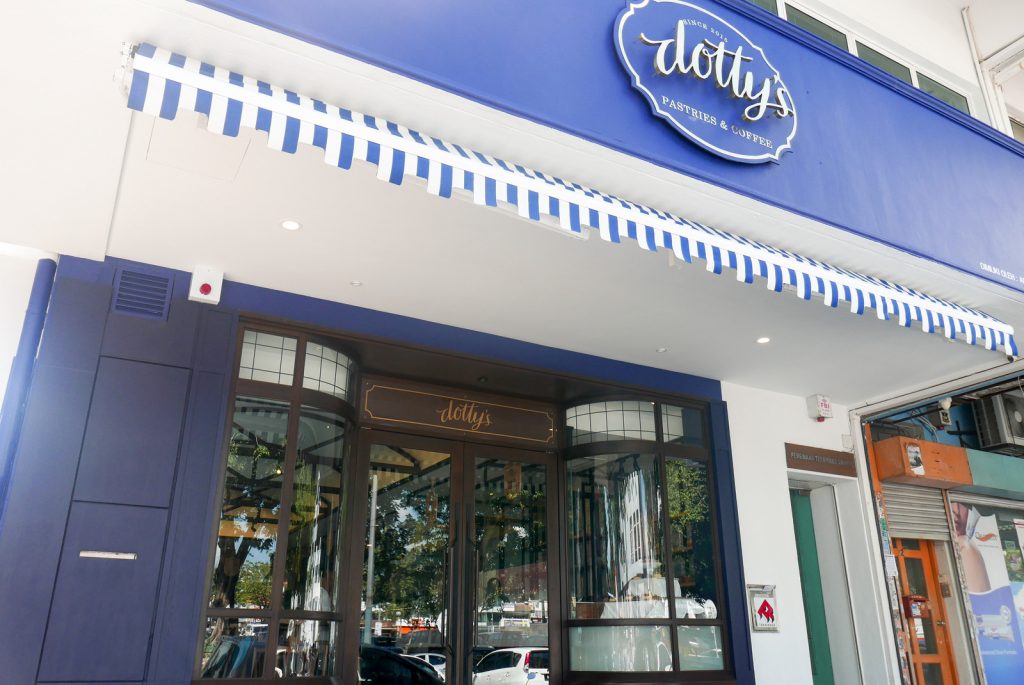 Dotty's has a French-themed interior and it might just give you a tourist-in-Paris vibe. However, it's not just the interior which is attention-grabbing, because the food is also the centre piece at Dotty's. If you're craving for something savoury, there's the Salted Egg Yolk Cronut. It is freshly-made and the crispy layers gives it the right amount of crunch every time you sink your teeth into it. When you bite into it, the salted egg yolk will ooze out beautifully.
Other than that, you could try their doughnut latte as well. They have an interesting concept where a hot doughnut is topped with ice cream and latte is poured on top of it. You might think it is odd but the dish is definitely a must-try! Be mindful though that in order to try these delicacies, you should avoid weekend mornings as this is the time when the eatery will be packed and some of the patisseries might be sold out too!
Signature Dishes: Salted Egg Yolk Cronuts, Doughnut Latte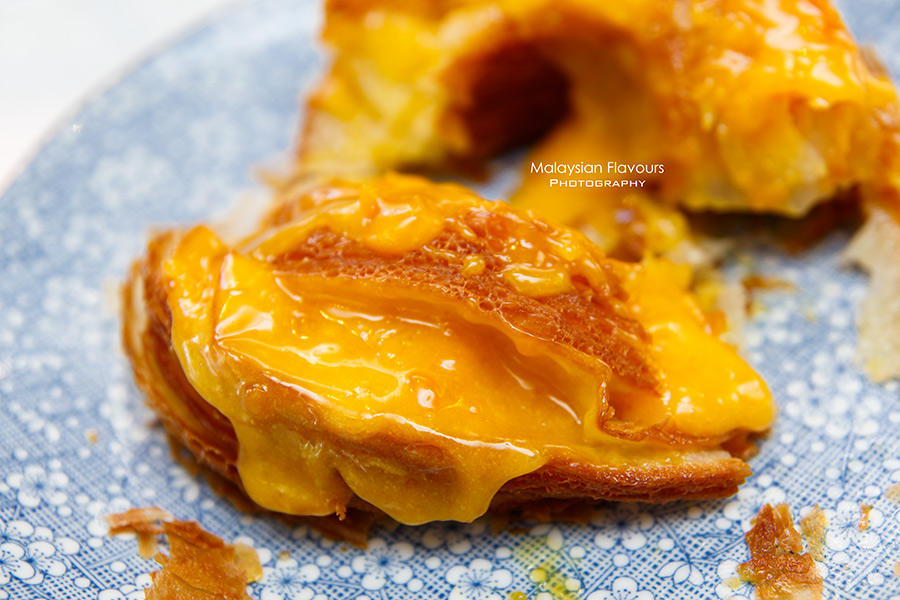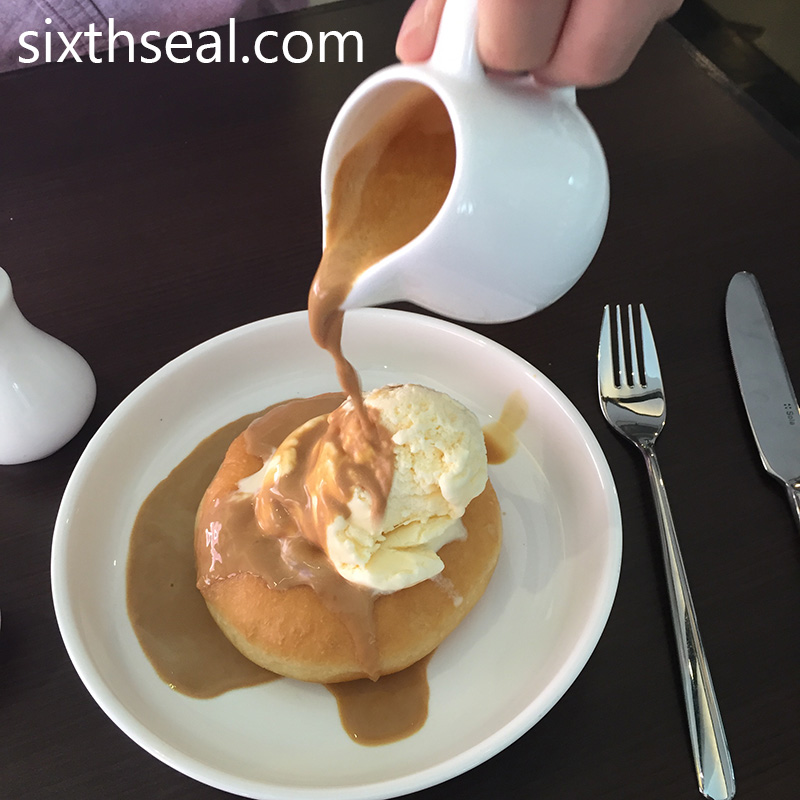 Hours: Monday-Sunday, 8am-9pm. (Closed on Tuesdays)
Address: 20, Jalan Tun Mohd 2, TTDI
Website: Dotty's 
Tel: 03 7733 4233
5. Chequers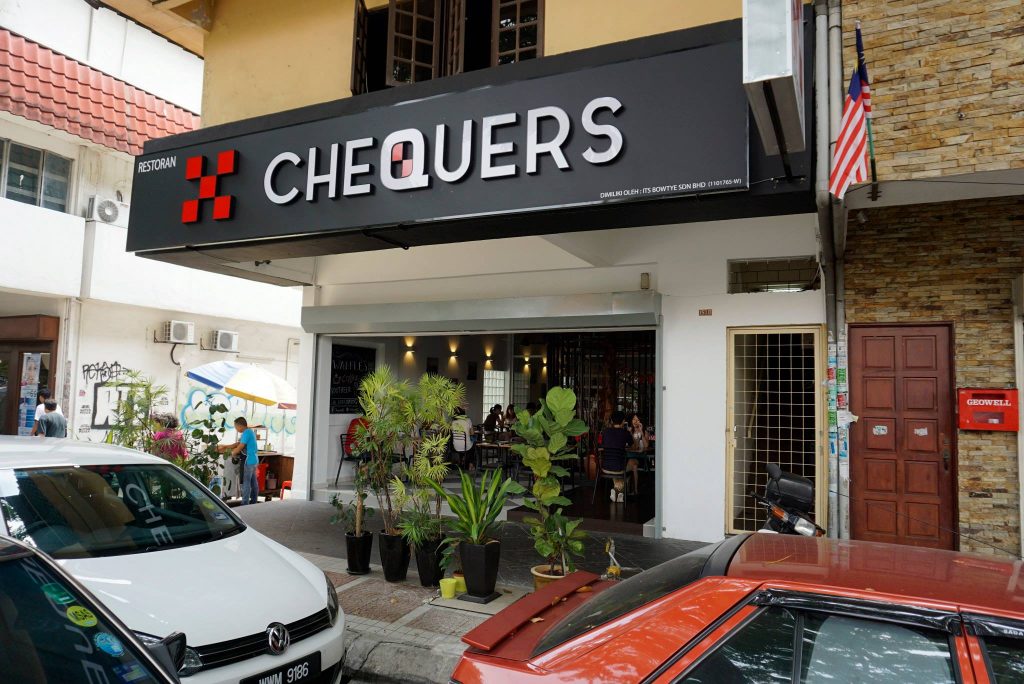 If you're craving for sweet or savoury waffles, Chequers is the place to be.
A former engineer Terence, his girlfriend and their chef-partner Fazli didn't realise it when they first stepped into the waffle business in Klang Valley, but Chequers quickly rose to be in the forefront of the waffle scene.  The smell of freshly-made waffle fills the air even before you step in and this American style café has a simple interior but the food speaks for itself.
Waffles are what you should have while you are here. However, if you like burgers, you should try Moo Moo, one of their signature waffle burgers made with seasoned sirloin beef patty seared to perfection. The dish is served with homemade berry barbeque sauce, beef bacon, cheese and waffle fries. Meanwhile on the sweet side, you should try out the unique deconstructed tiramisu which is made up of waffle sticks, mascarpone cheese with chocolate shavings and a side of espresso shot.
Signature Dishes: Deconstructed Tiramisu, Moo Moo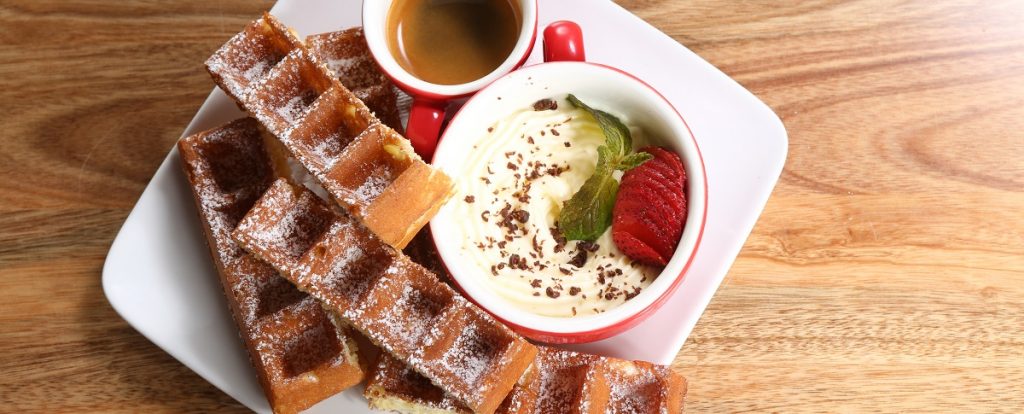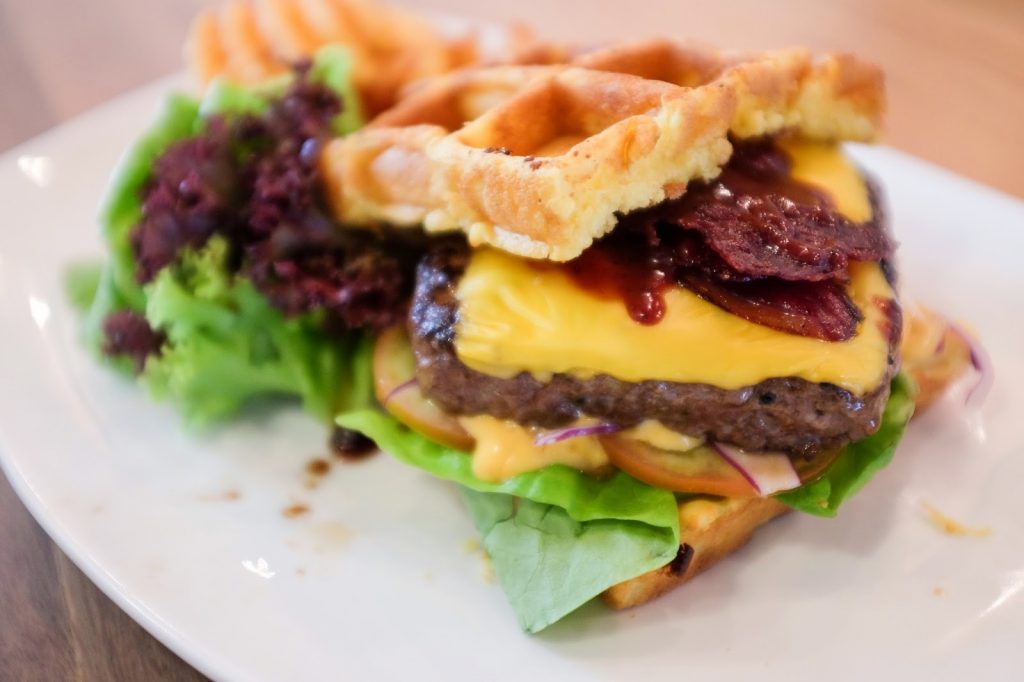 Hours: Monday-Sunday, 8am-11pm. (Closed on Wednesdays)
Address: 153, Jalan Aminuddin Baki, TTDI
Website: Chequers
Tel: 03-7733 3068
6. Foo Foo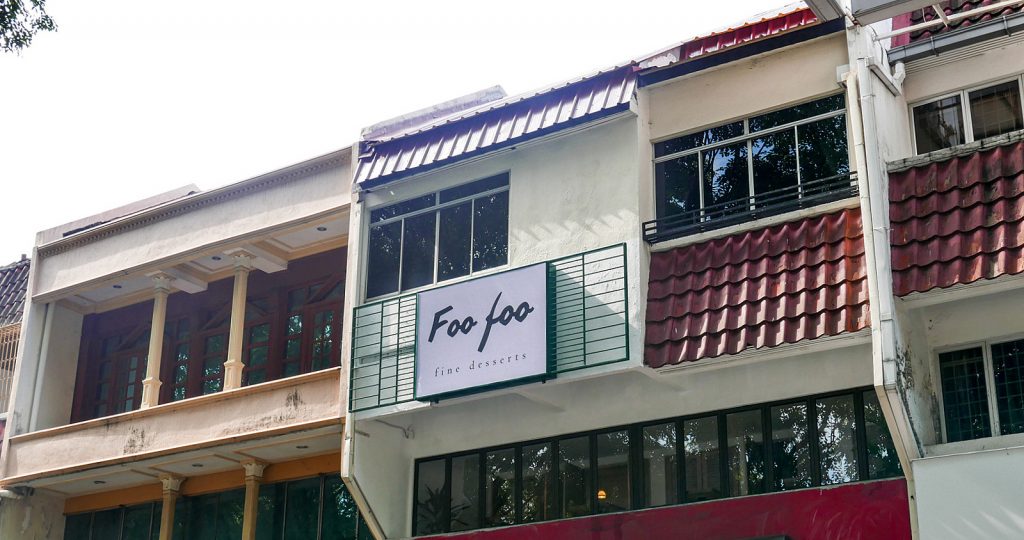 Into fancy desserts but find them too expensive? Foo Foo has that lavish yet posh feel for a little café. They are nestled on the first floor around the shop lots in Jalan Burhanuddin Helmi. It is a perfect place to have a casual fine dining experience with creative delicacies.
You might just be spoilt for choice with their wide range of desserts, but one you should not miss out on is their Bombe Alaska, also known as flame iceberg. It is ice cream and cake topped off with meringue and torched slightly. Do note that the dish also has alcohol in it. Other than that, you could try their chrysanthemum ice cream. Yes, it might sound like a mouthful but the dish is certainly an exquisite one. Interestingly, the ice cream is also made from scratch, and that is really dedication to their craft.
Signature Dishes: Bombe Alaska (aka Baked Alaska), Chrysanthemum Ice Cream.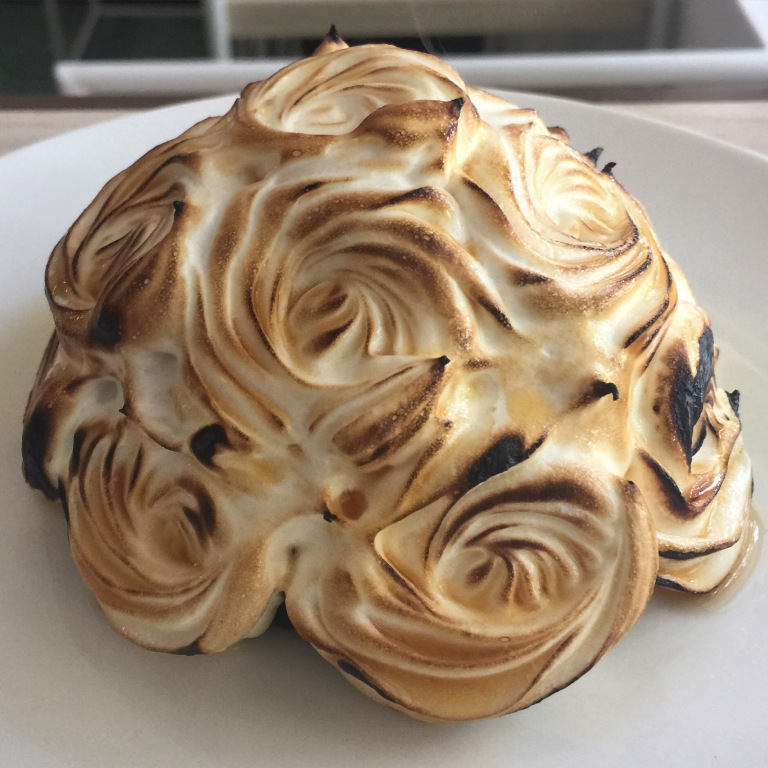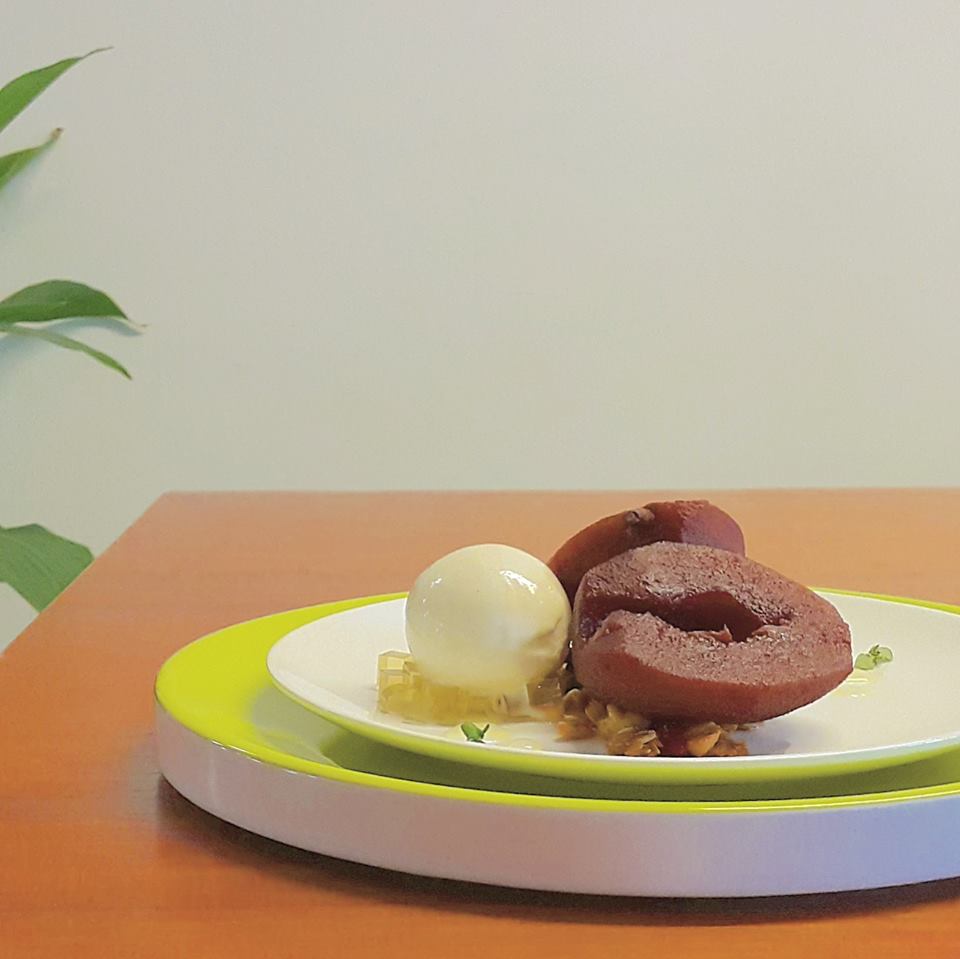 Hours: Monday-Sunday, 3pm-11pm. (Closed on Wednesdays)
Address: First Floor, 64, Jalan Burhanuddin Helmi, TTDI
Website: Foo Foo
Tel: 03-2389 3155
7. Thursdvys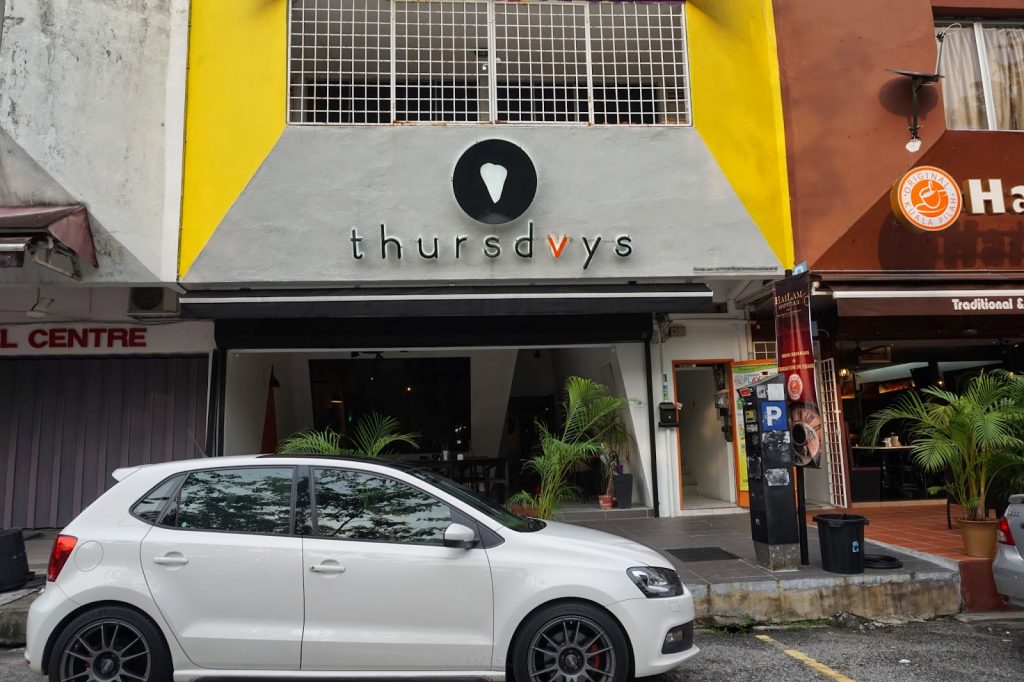 Thursdvys or Thursday? That is definitely not a typo and the café is really called Thursdvys. Owned by buddies Hadri and Hanif, the duo created an eatery with an Instagram-worthy environment. When it comes to Thursdys, sipping a good coffee and having a conversation with your date is the best way to enjoy this eatery. Try out their freshly-brewed coffee and baked scones out from the oven alongside strawberry and vanilla jam. Not to mention, their smoked salmon and creamy scrambled egg are what you should order here too!
Signature Dishes: Freshly Baked Scones, Smoked Salmon and Creamy Scrambled Eggs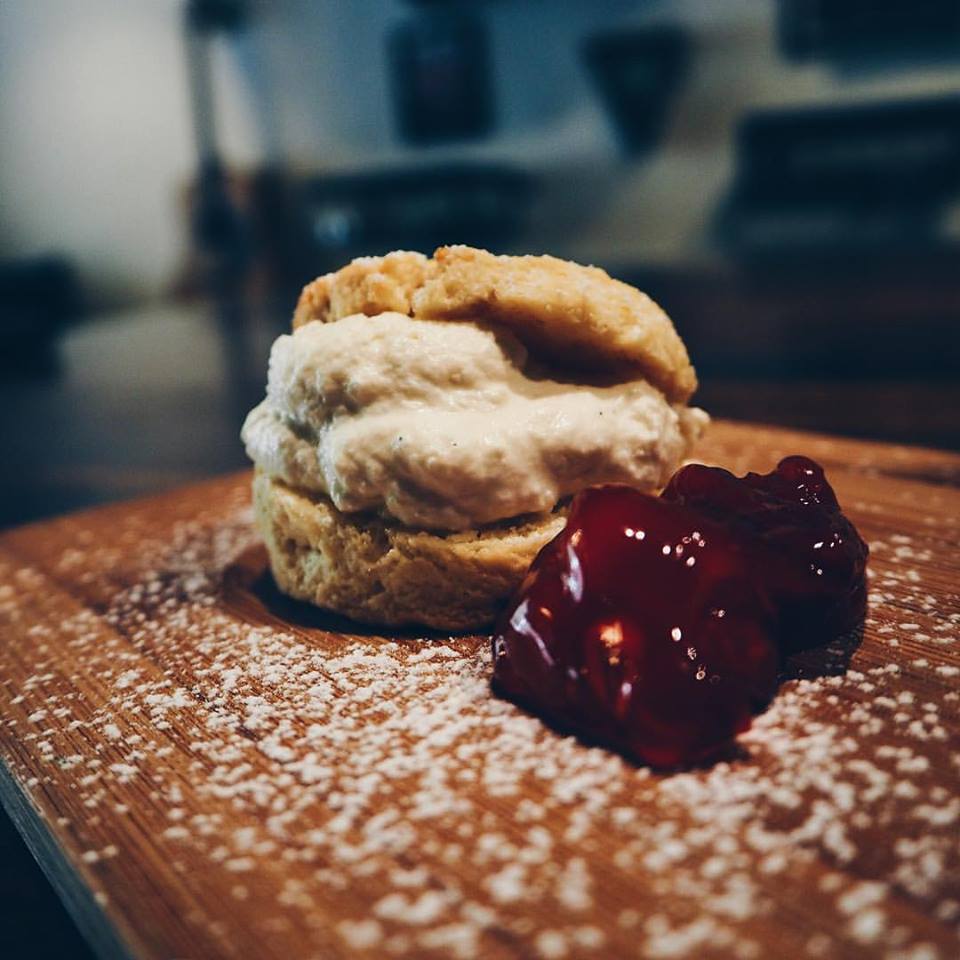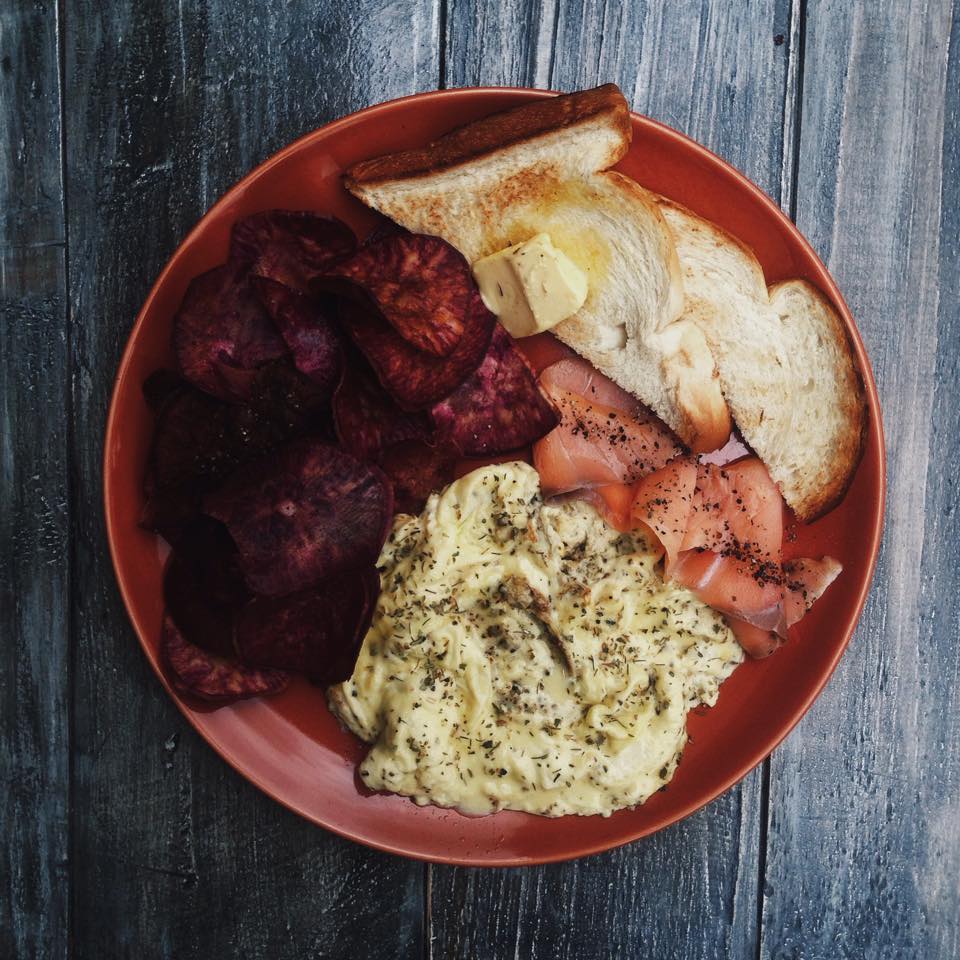 Hours: Monday – Sunday, 8am-11pm. (Closed on Thursdays)
Address: 22, Lorong Datuk Sulaiman 1, TTDI
Website: Thursdvys
Tel: 03-7733 6722
8. Pickle & Fig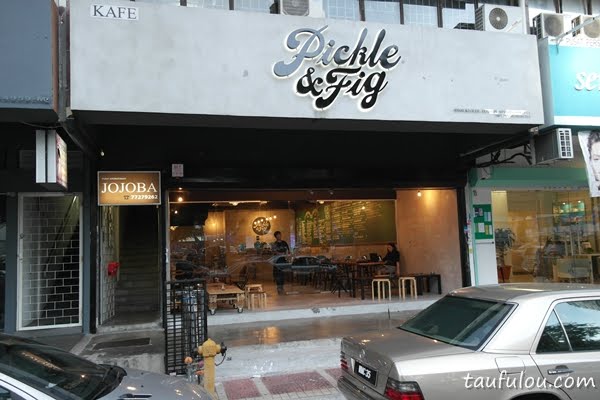 Known for their tasty paninis and wide options of sandwiches, their handicraft meals is all about how flavour, open-mindedness and improvisation can lead to something new and healthy. The menu items are handwritten on a huge chalkboard, with its ingredients listed out.
The Pulled Beef Panini is made of tender pulled beef, pickled beef peppers, melted mozzarella and flavourful wholemeal bread. The mix and match of meat and cheese will always be the best combo and it should definitely a default meal to have whenever you come here. Not only that, heard of Reversed White Mocha? That is totally one specialty you shouldn't miss out on! It consists of 2 shots of 100% Arabica beans and a glass of hot white chocolate.
Signature Dishes: Beef Panini, Reversed White Mocha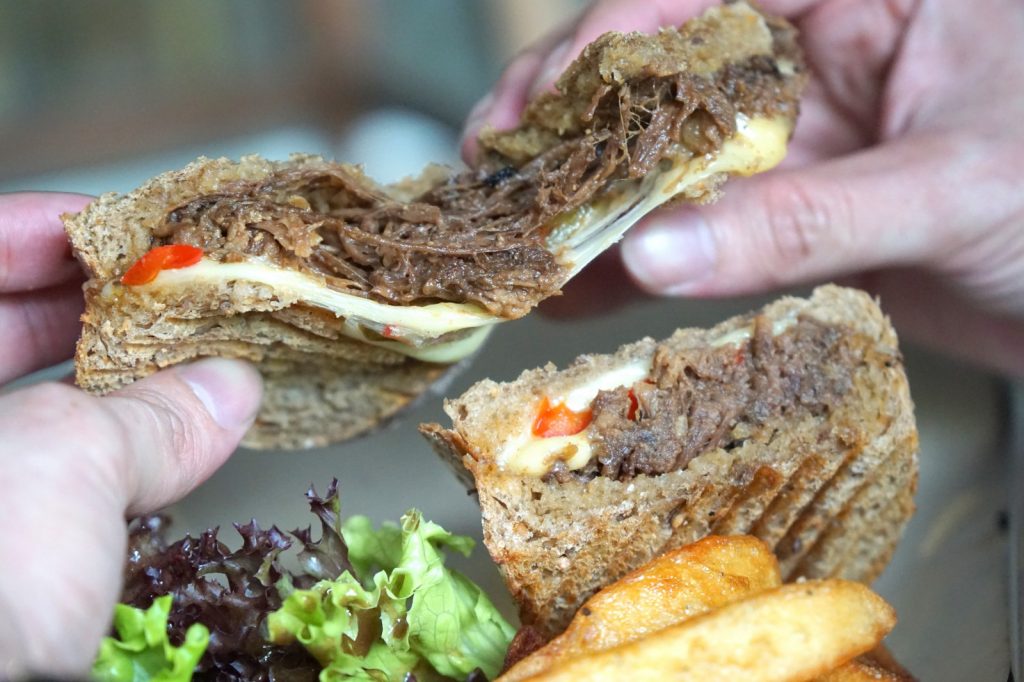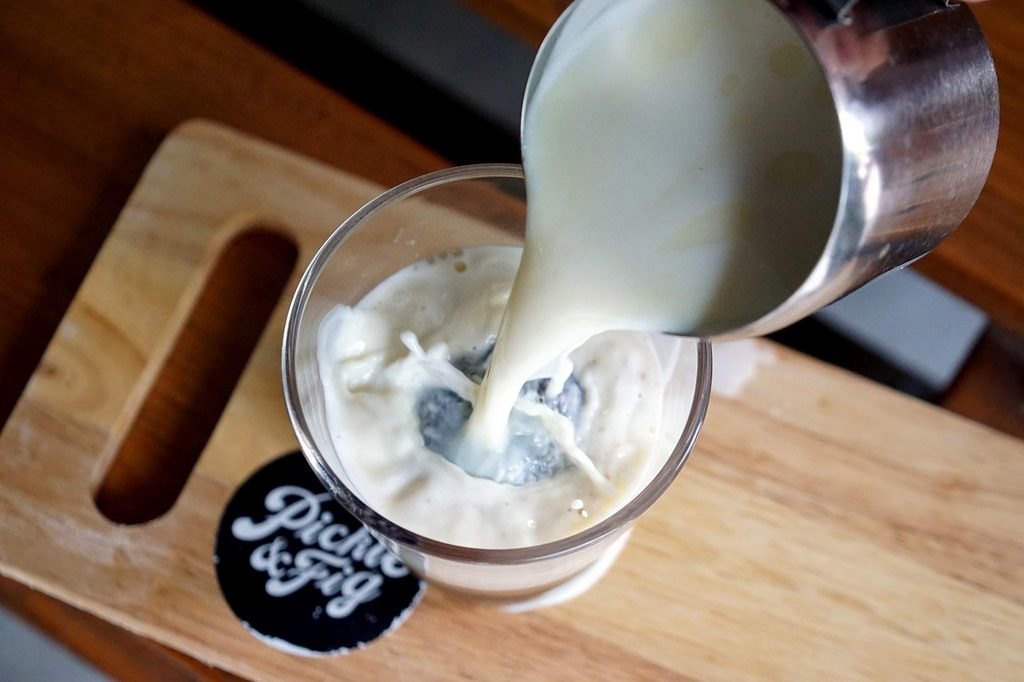 Image Credit: Rebecca Saws
Hours: Monday – Sunday, 9am – 11pm
Address: 26, Jalan Tun Mohd Fuad 2, TTDI
Website: Pickle & Fig
Tel: 03-2858 9960
9. Bowery Petit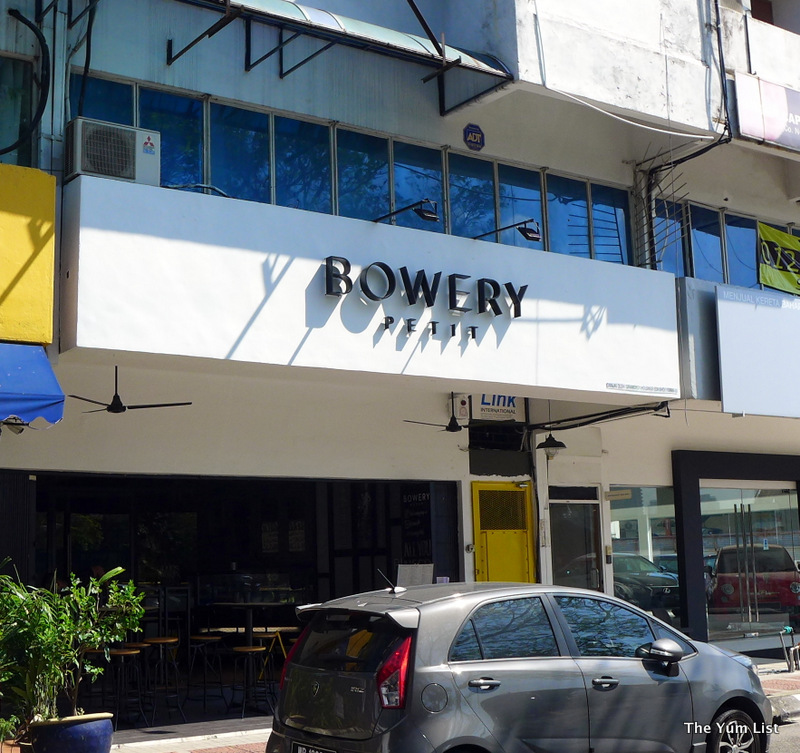 Imagine entering a space where jazzy music fills the air, dim lights illuminate this New York style café and also, 50% of the interior space is filled with a long glass counter, displaying sweet and savoury varieties alike.
There is a wide array of cupcakes, cakes, macarons, pies, tarts, danishes and every type of pastry here. Not only desserts, Bowery Petit also has pizzas too, which is freshly made in the eatery. The pizza with its thin crust still manages to hold a generous amount of toppings consisting of roasted barbeque rib meat, capsicum, olives, mushroom and drizzled with a beautiful sweet sauce as well. Each bite would ensure pure heaven.
The rainbow bagle is a definite must-try while here too. If the seven colours don't cheer you up enough, then the cream cheese filling certainly would.
Signature Dishes: Pizza, Rainbow Bagle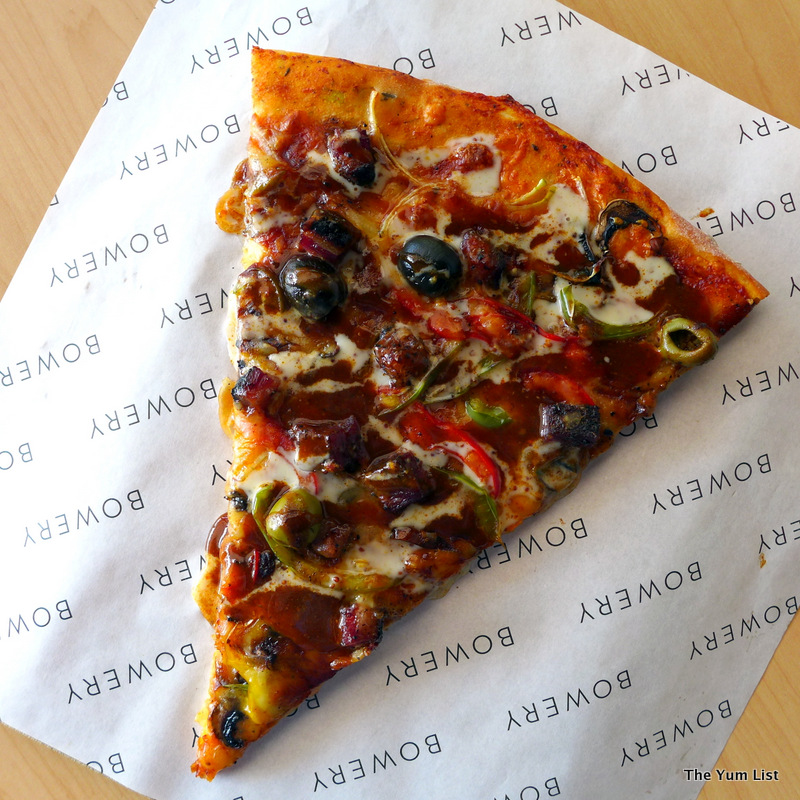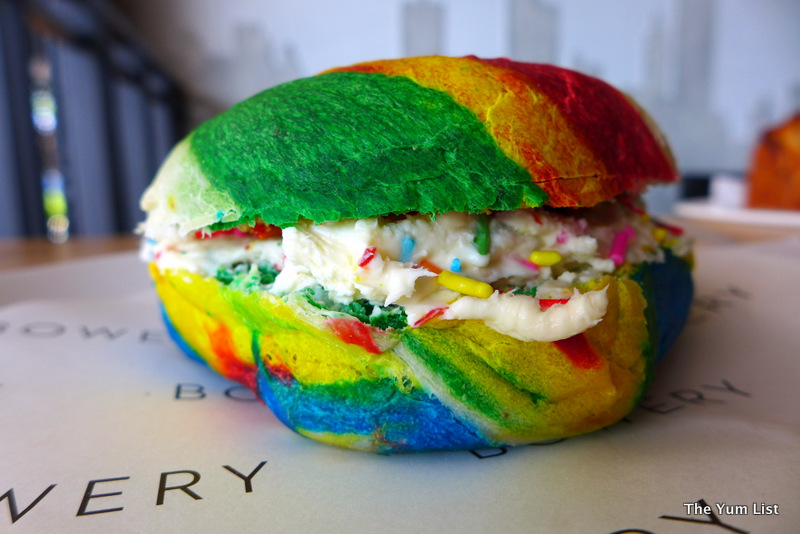 Image Credit: The Yum List
Hours: Monday – Sunday, 8am – 11pm
Address: 48, Persiaran Zaaba, TTDI
Website: Bowery Petit
Tel: 03-7710 0295
10. Grumpy Cyclist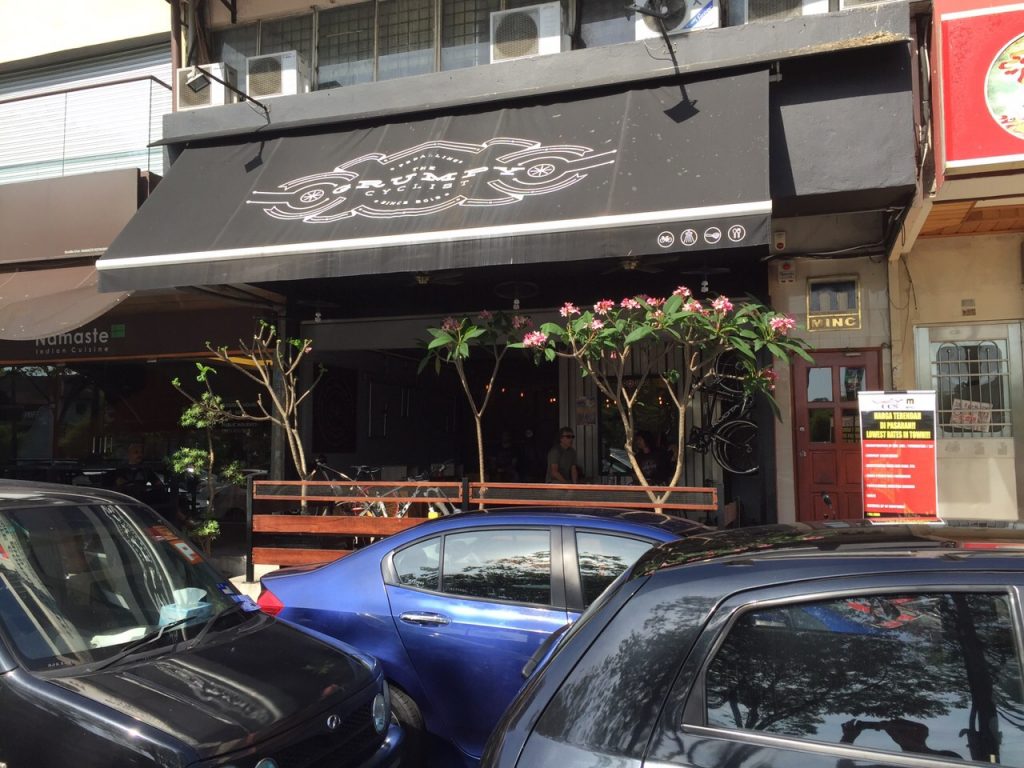 This bicycle-themed café not only has a very homey and comfy dining environment, even the food tastes like something your mother would have made. Did you know that they make their own pasta every week to ensure the quality of their food is fresh.
La Primavera is a pasta dish served with long beans, cubes of chicken, cherry tomatoes and homemade carbonara sauce to top it off. Also, if you think American breakfasts are all the same, think again – their style of breakfast is very simple yet delicious. One to try is the Grand Fondo. The dish is made up of perfectly cooked egg, nicely smoked beef bacon, broiled sausages, home cooked beans and topped off with seasoned salad.
Signature Dishes: La Primavera, Grand Fondo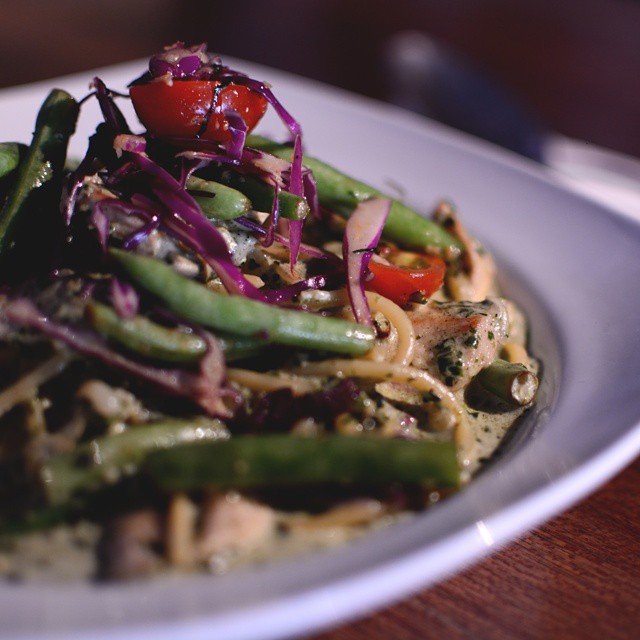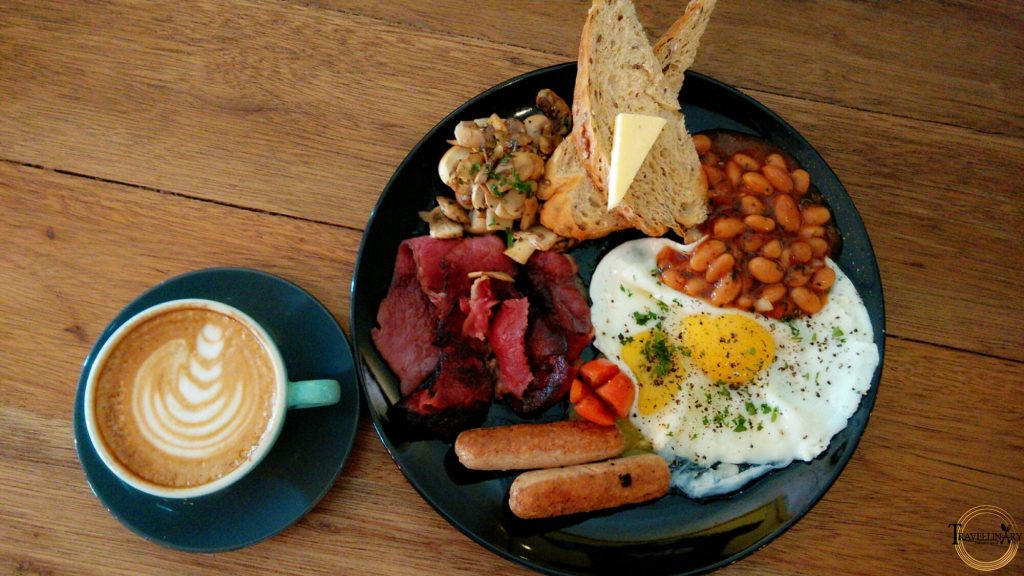 Hours: Monday – Sunday, 8am – 11pm. (Closed on Tuesdays)
Address: 36, Jalan Datuk Sulaiman, TTDI
Website: Grumpy Cyclist
Tel: 03-7731 1400
Feature Image Credit: Travellinary, Wood & Steel and Thursdyvs