What exactly is Oktoberfest? Oktoberfest is a traditional autumn festival held in Munich, Germany every October. It features beer-drinking and merrymaking but it has now expanded beyond Munich and became a global celebration.
Nowadays, Oktoberfest is all about going out and enjoying succulent meat dishes with flavours from Germany, drinking to your heart's content at a watering hole, and even rocking with live music. That is exactly why Oktoberfest ties in nicely with the Rocktober concept whereby the rock music scene is at its peak, and live acts in the rock genre would often perform during this time as well.
Essentially, Oktoberfest is all about celebrating the finer things in life whether it's food and drinks or live music, and here is a guide to 8 ways you can do just that in KL this month!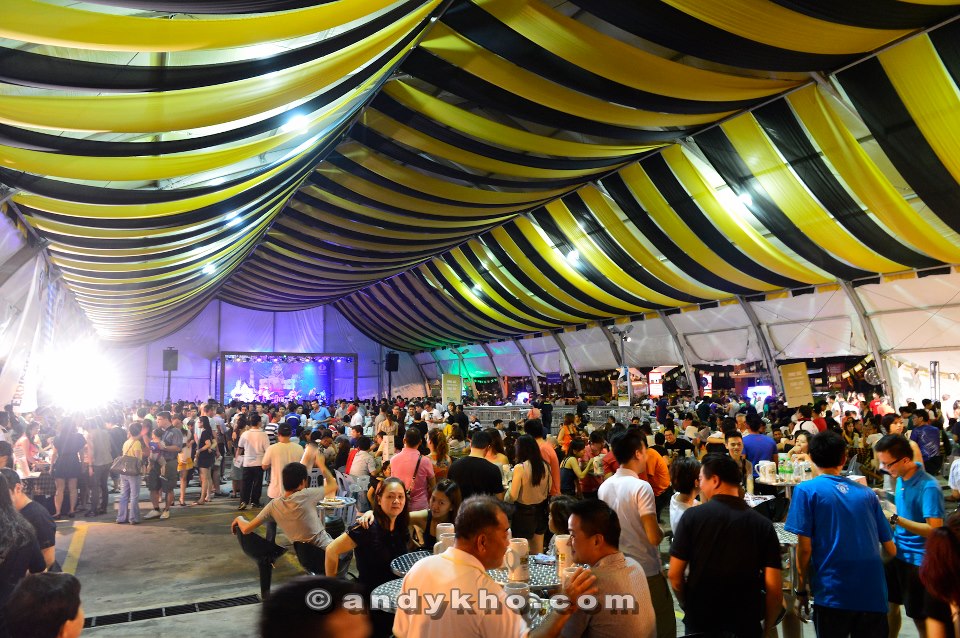 Drinks
The saying goes 'drink and be merry,' and during Oktoberfest, the most popular way to celebrate the occasion is with a pint in hand. Here are 4 places to celebrate Oktoberfest with some drinks.
1. Oktoberfest @ 1 Utama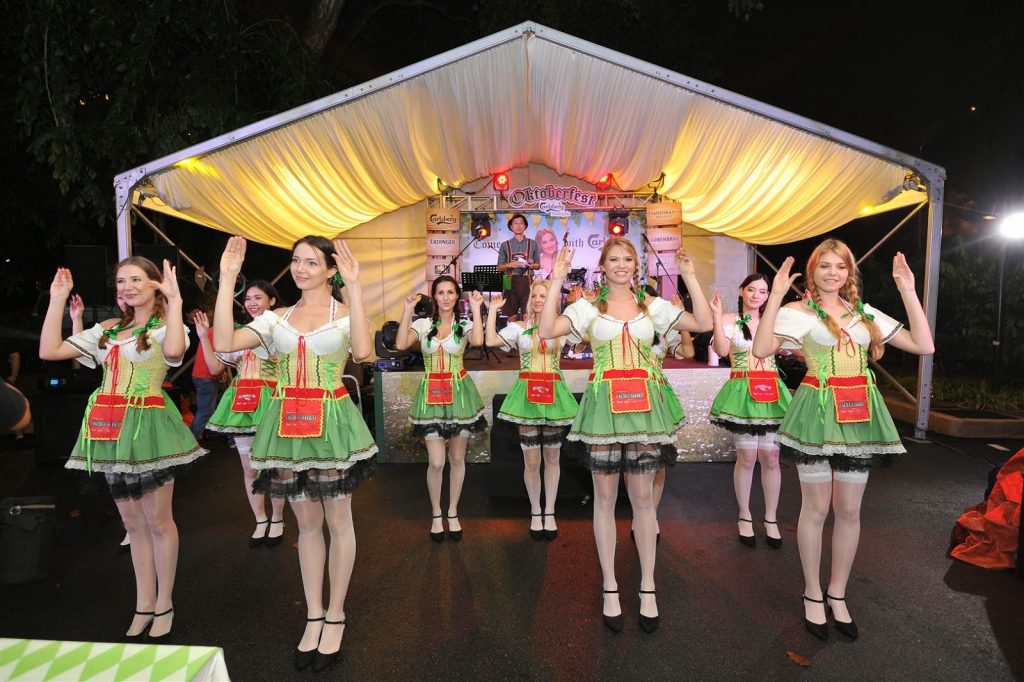 Celebrating the world famous German festival Oktoberfest in its 12th installment is 1 Utama's very own Oktoberfest celebration. This time around, expect the festival to come in with a bigger bang as it is ongoing for 4 consecutive days at the mall's 5th floor rooftop carpark.
At the event, expect German delicacies like bratwurst sausages, pork knuckles, beef goulash and many more to fill you up to your heart's content. Don't forget to check out the smoking hot German BBQ Big Pan and salivate over the meat being charred over the giant spit.
Between meals, be entertained with the likes of a Chicken Dance Performance and games like hat switching, barrel rolling, arm wrestling and face painting. On top of that, the famous German band, Die Emsperlen will also be at the festival to play live music for a rockin' & rollin' good time!
When: October 6-9
Where: Level 5 Rooftop, Centre Court, One Utama
2. Oktoberfest @ Royal Selangor Golf Club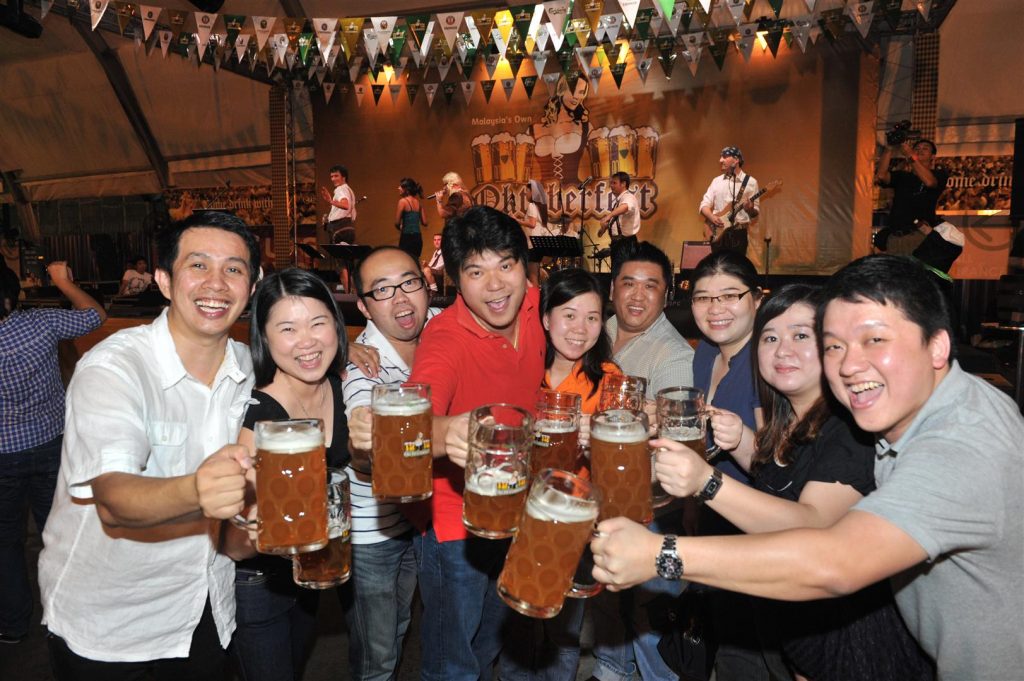 Even a golf club is throwing an Oktoberfest party too this month! The fiesta which is priced at RM80 for guests, and RM40 for members, will be held at the main lounge of Royal Selangor Golf Club and you can expect scrumptious cuisine, good music and cultural performances. Whenever there is a party, there will be a free flow of beer and as there are limited spaces available, it is best to go there early!
When: October 5, 6pm
Where: Royal Selangor Golf Club, 55000 Kuala Lumpur, Federal Territory of Kuala Lumpur
3. Brotzeit @ Mid Valley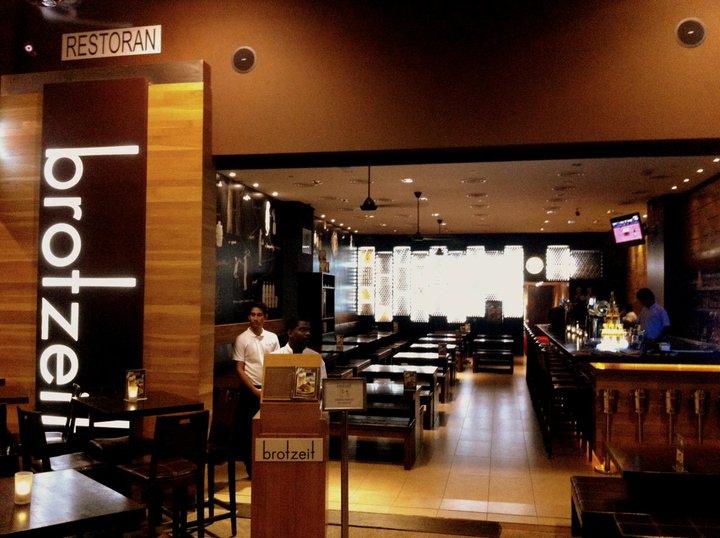 If you happen to drop by this 6th of October at Midvalley, come and celebrate the mall's 6th Anniversary! Go ahead and celebrate happy hour all day long and feast like a true barbarian. On the 7th and 8th of this month, Mid Valley are also bringing in a live band all the way from Germany and they will be performing the songs of Munich Oktoberfest. Don't miss out on their Oktoberfest Platter featuring their lumberjack steaks, garlic sausage, gypsy bacon and also their juicy pork knuckle!
When: October 6-8
Where: Mid Valley Megamall, 75, Lingkaran Syed Putra, Mid Valley City, 58000 Kuala Lumpur, Wilayah Persekutuan Kuala Lumpur
4. The Better Beer Festival 2016 @ Publika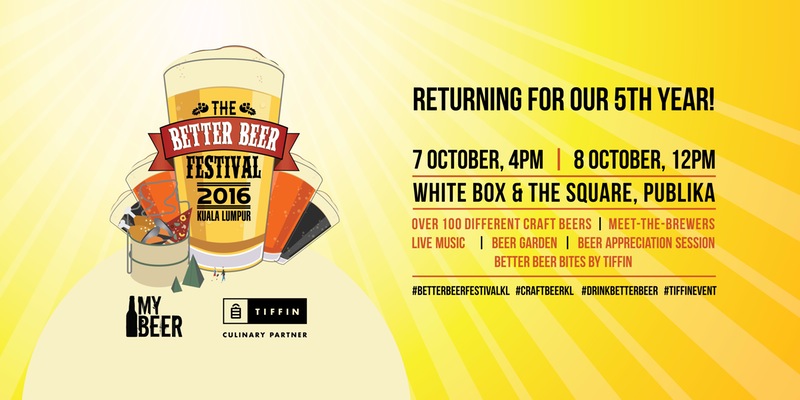 Returning for their 5th year, they will be lots of craft beer, live music, as well as beer-infused food with courtesy of their culinary partner, Tiffin! Held in White Box & The Square in Publika, the 2-day fest will unveil the craftsmanship of beer from different parts of the world, from Europe to South East Asia. After all, they each have their own unique way to create the perfect taste and it would be an interesting way to appreciate beer from each part of the globe.
If you are not a beer person, no worries! They even have fondue mac & cheese and porter braised brisket, laksa mussels, clams, sashimi and many more meals which will whet your appetite.
When: October 7, 4pm–11.30pm, October 8, 12pm–11.30pm
Where: White Box & The Square, Publika Shopping Gallery 1, Jalan Dutamas 1, Solaris Dutamas, Kuala Lumpur
Tickets: Better Beer Festival
Music
Rocktober Fest coincides with the Oktoberfest celebration and it is a time where one can celebrate all types of rock music from punk, pop and many more. If you are a rock fan, then celebrating the festival with music is the right way for you to have some fun. With this, you shouldn't miss out on these 4 opportunities to bring your inner rock and roll out!
5. Rockaway 2016 @ Malaysia MotoGP Weekend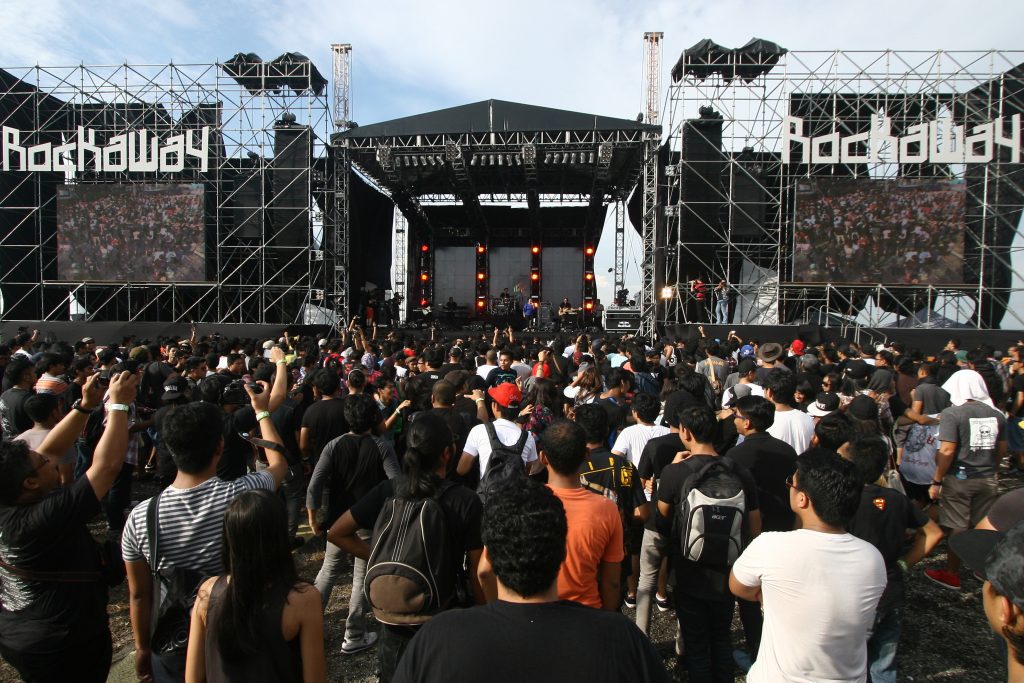 Calling out all the rock & roll enthusiasts, you are in luck! Rockaway Festival is the biggest rock festival and the first of its kind in Malaysia. Managed by Livescape Malaysia, they are bringing rock music from the local and international scene at Sepang International Circuit. This 2-day event will feature legendary rockers Scorpion, local legends Wings, Wolfmother, ARTEFACTS and many more for you to head bang to every track.
When: October 29-30, 4pm-12am
Where: Sepang International Circuit
Tickets: Rockaway 
6. MayDay Just Rock It! World Tour Malaysia @ Stadium Merdeka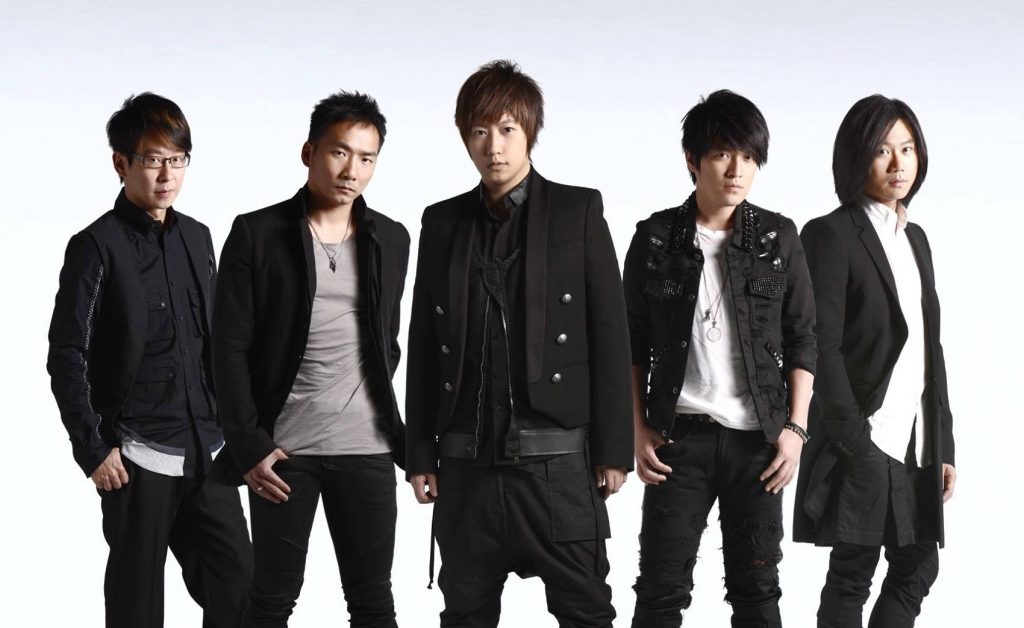 Mayday is a Taiwanese rock band and they are known as the "king of concert" in China. The band has been on hiatus for 3 years until recently when they returned to the stage. The band which has set many impressive records in the Chinese music history are back to perform, and one of their concert venues is right here in Malaysia.
The first and second title songs: "Party Animal" and "What If We Had Never Met" in their newly debuted studio album went viral and gained rave response from the masses. Both songs topped the no. 1 spots across major music charts. With consecutive full-house shows across South East Asia, they are going to perform for their Malaysian fans on the 22nd of October at Stadium Merdeka at 8pm. Get ready to rock with the band with tickets priced between RM188 and RM698, depending on the seating area.
When: October 22, 8pm.
Where: Stadium Merdeka
Website: Mayday
7. Escape The Fate @ KL Live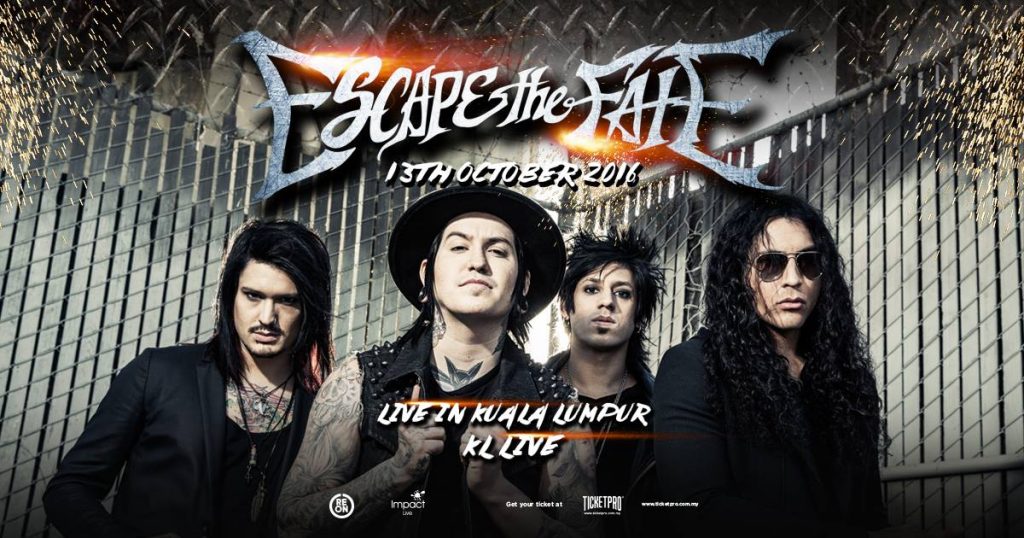 Hailing all the way from Las Vegas, USA, Escape The Fate is coming to Malaysia! This American post-hardcore band won a radio contest judged by My Chemical Romance back in 2005 and from then on, they been travelling and doing a lot of collaborations till they signed with the major label, Interscope and worked with Don Gilmore on their album. The band known for their rock n' roll vibes are set to bring our inner rocker soul to life!
When: October 13, 8pm
Where: KL Live, 20, Jalan Sultan Ismail, 50450 Kuala Lumpur, Wilayah Persekutuan Kuala Lumpur
Tickets: Escape The Fate
8. Drug Free Youth Concert @ Kompleks Belia & Kebudayaan, Shah Alam

Nowadays, you will often see the usage of drugs during festivals, but not this place! The Drug Free Youth Concert is created to implement the drug-free culture as well as to spread awareness to the youth about the danger of drugS. Moreover, the aim of this event is to reach the youth of Malaysia and to educate them on living a drug-free lifestyle.
All you need at the event to celebrate is your friends and good music and you'd be ready to set your party animal side free. Music is universal and you definitely don't need drugs to keep you going. Tickets are priced at RM70 and RM45.
When: October 8, 11am – 11pm
Where: Kompleks Belia Dan Kebudayaan, 40000 Shah Alam, Malaysia
Website: Drug Free Youth Malaysia
Feature Image Credit: http://www.marketing-interactive.com/