A girl always needs her look to be on point wherever she goes—even when it's to classes or just grocery shopping around the neighbourhood. Posting your pictures with the ootd hashtag on social media is normal nowadays, but how can you be fashionable at all times in your Instagram pics? Perhaps these 10 Malaysian female fashionistas who always has their style on point can help you out.
1. Amanda Liu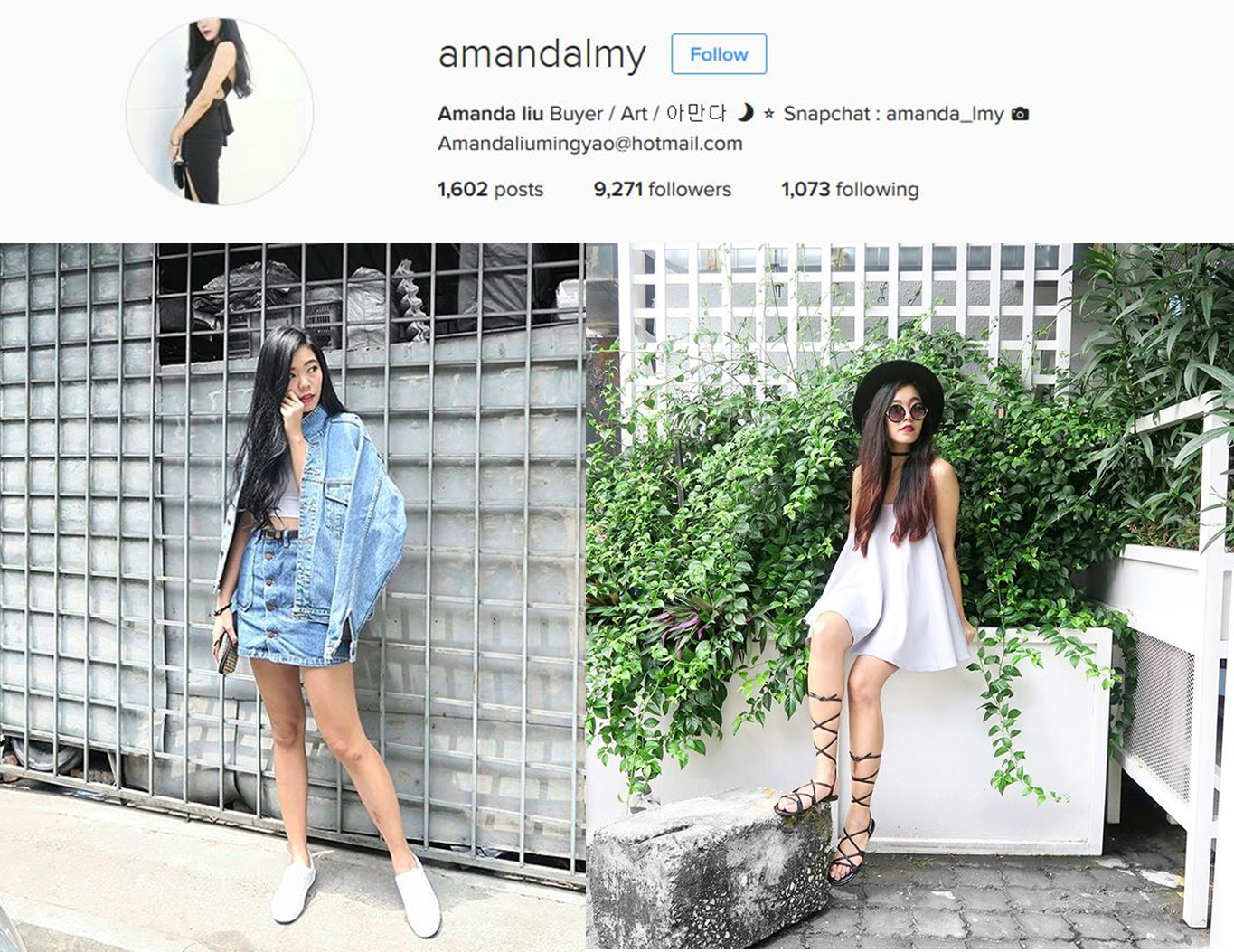 Amanda Liu is a born and raised Malaysian. She works as a fashion buyer during the day and during her off time, she posts gorgeous photos of her style on social media. Through her Instagram page, you could see different #ootd photos from her. Her style is mostly monochromatic and she's one girl who could totally rock a baseball cap and a dress in the same ootd!
Instagram: @amandalmy | Blog: Amandalmy
2. Chenelle Wen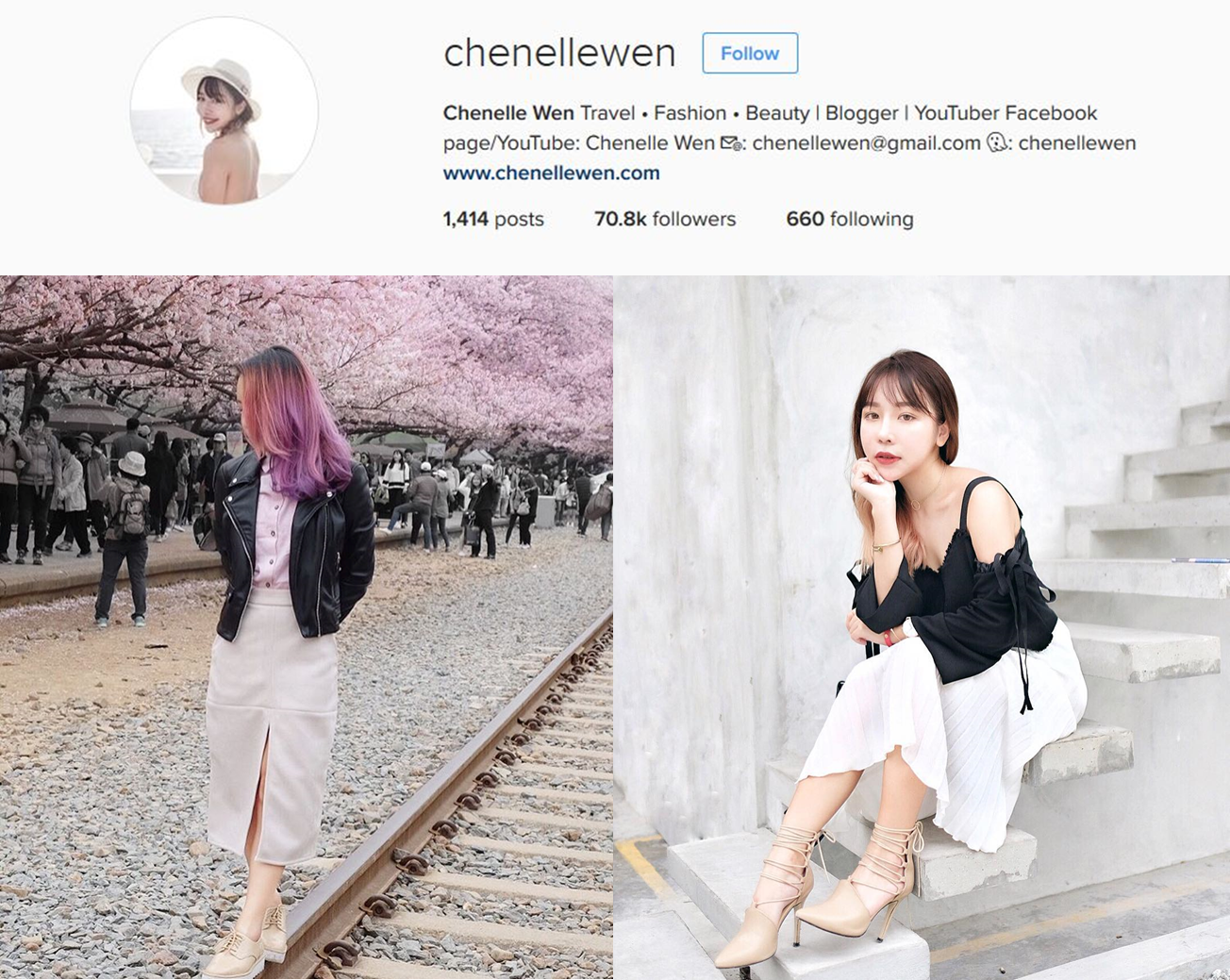 Don't let this sweet-looking fashionista fool you, because she can rock a sweetly goth lolita look just as well. Chenelle Wen is a lifestyle blogger who loves travel, fashion and beauty and she shares her travel experiences through her Instagram profile. She posts plenty of #ootd shots alongside makeup and hair shots and of course who could forget—food!
Instagram: @chenellewen | Facebook: @chenellewen121
3. Cherrie Mun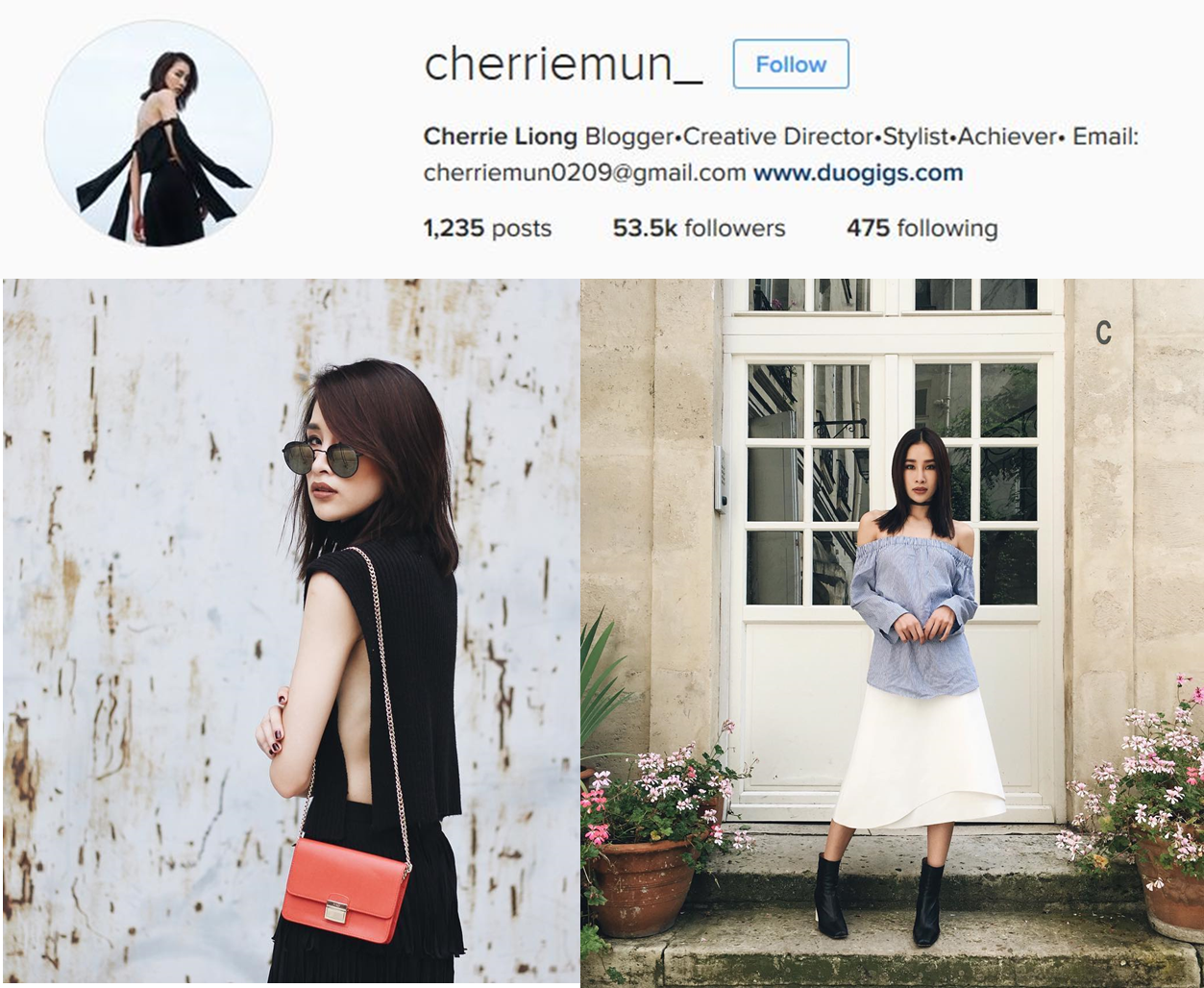 Cherrie Mun is a model, fashion buyer and a joint editor for DuoGigs which is a blog she runs with her twin sister about fashion, beauty, lifestyle, and travel. As a model, Cherrie has got her poses nailed down perfectly and as opposed to her sister, she has an edgy style which is still very much feminine. Follow her for great photos and an on-trend fashion style.
Instagram: @cherriemun_ | Blog: DuoGigs
4. Emma Shazleen Ali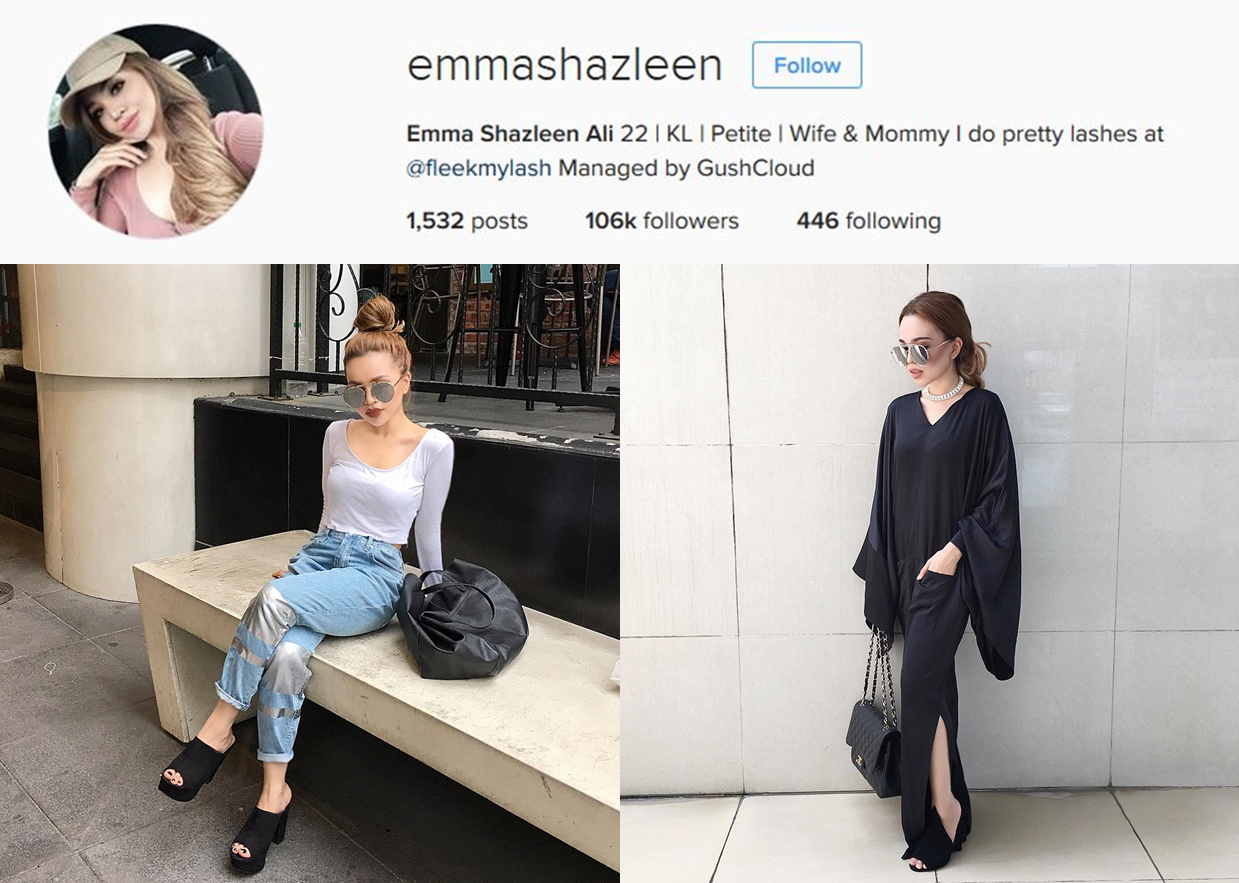 Emma Shazleen Ali is a mother with two energetic boys but you probably won't be able to tell that at first glance with her slim and petite physique. Even though a mom life is a hectic one, Emma finds the time to work on her passion which no doubt is fashion. Her style is generally a pair of skinny jeans with a pretty top and though that might sound simple enough, Emma works her own magic, topping it with just the right amount of accessories to make her outfit super on point.
Instagram: @emmashazleen  | Blog: 5FeetChic
5. Evangeline Yan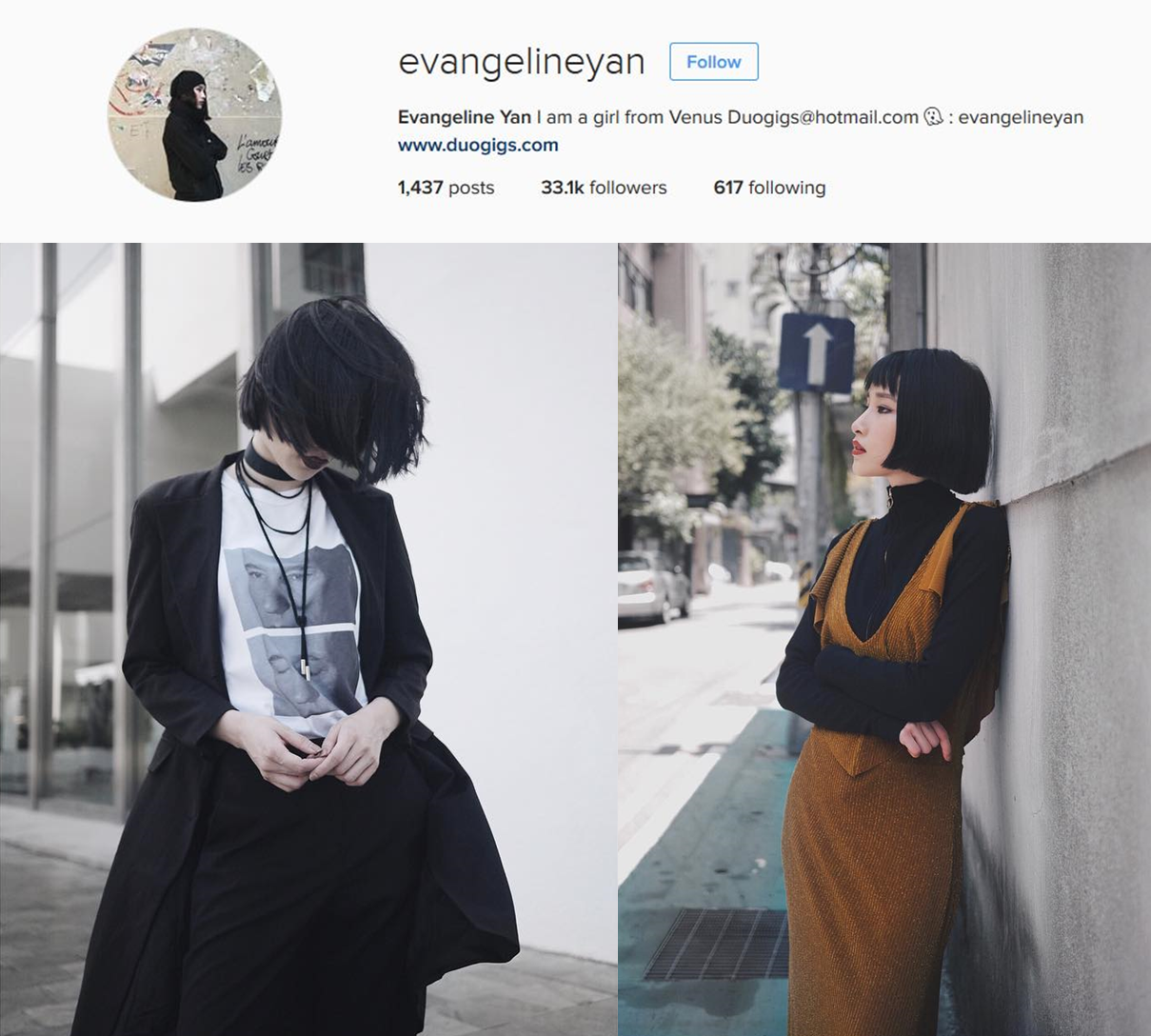 Evangeline Yan and fashionista #3, Cherrie Mun are twins but you probably wouldn't have been able to tell at first glance, considering how the sisters have styles which are on opposite sides of the spectrum. Evangeline has a bold, avant garde style ala runway models and she's not one to shy away from bold chokers and huge sunnies. She is also the other half of DuoGigs which she runs alongside Cherrie, and it is no surprise that she is a model as well, considering how her OOTD style is always daring and stylish at the same time.
Instagram: @evangelineyan | Blog: DuoGigs
6. Jorise Lee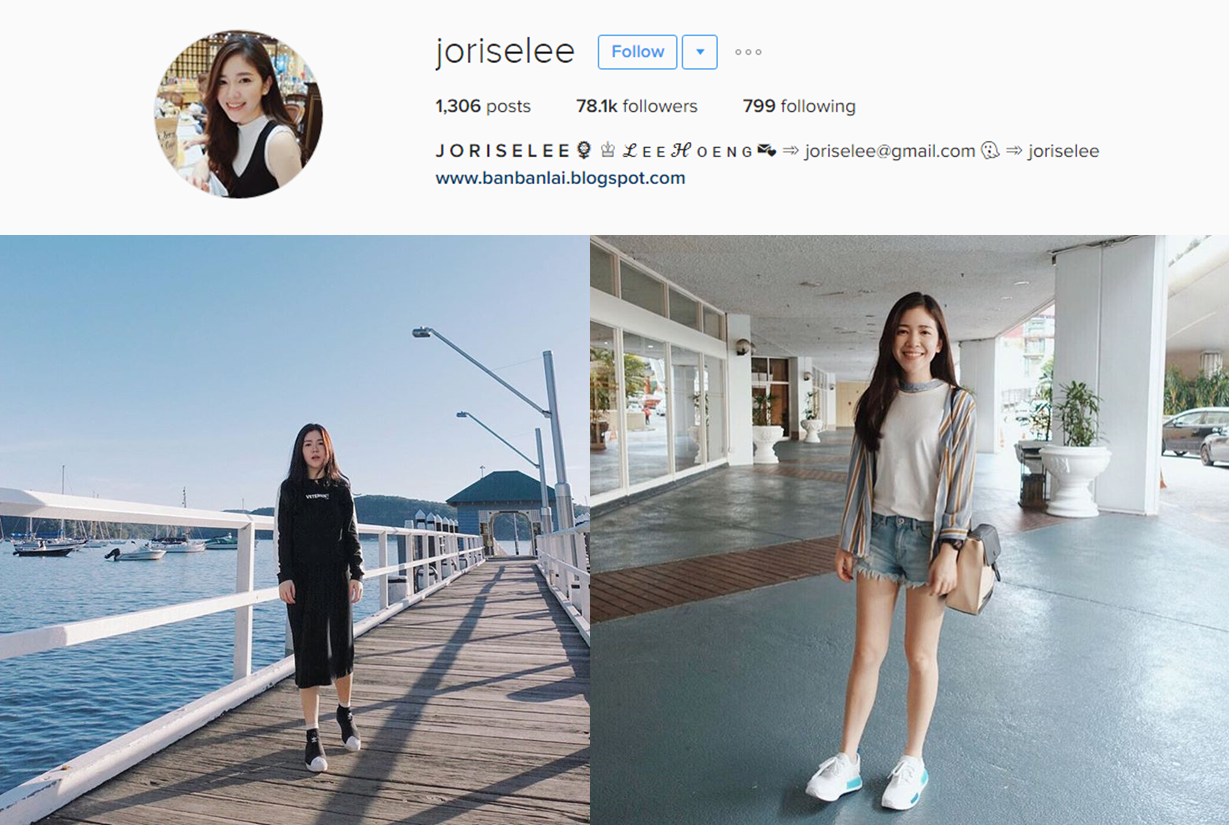 Jorise is not just a pretty girl with a pretty name. Her passion in beauty and fashion is also an extension of her day job as a beauty consultant. Through Jorise's blog and Instagram profile, expect lots of beauty product shots and OOTD pics as well. Her style is generally chic and girly, and her smile is the one which lends the sweet touch to her Instagram shots.
Instagram: @joriselee | Blog: JoriseLee
7. Kittie Yiyi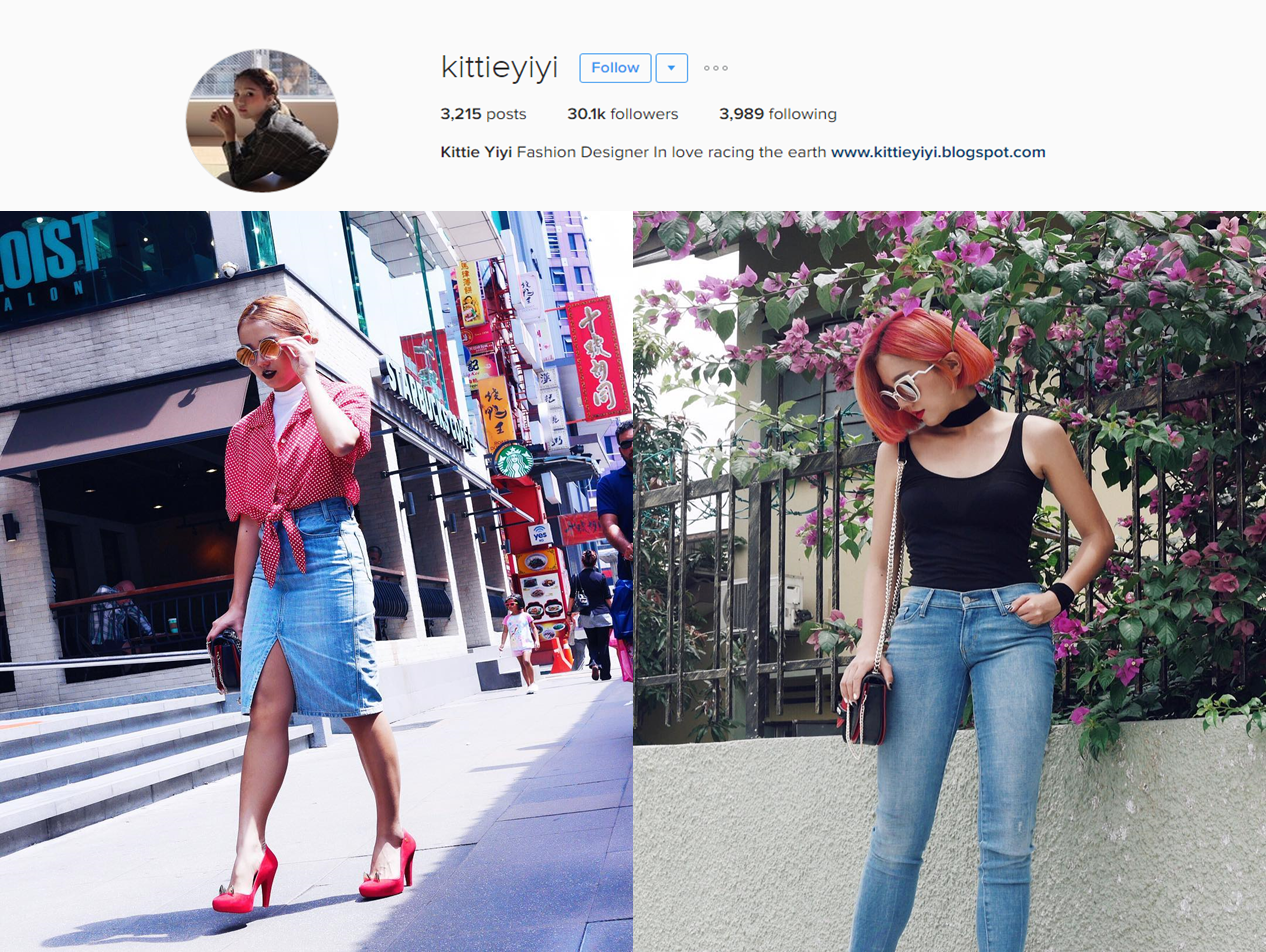 Kittie Yiyi's day job is a fashion designer and that alone speaks volumes on how much she loves experimenting with style. She experiments with different types of styles, from KPOP to avant garde, and monochromatic to preppy. With her vibrant hair colour, it suits her fun and lively personality well and you would find more than just stylespiration from her feed because it is also filled with travel photos and shots straight from the runways which she attends as part and parcel of her job.
Instagram: @kittieyiyi | Blog: KittieYiyi
8. Marisa Soraya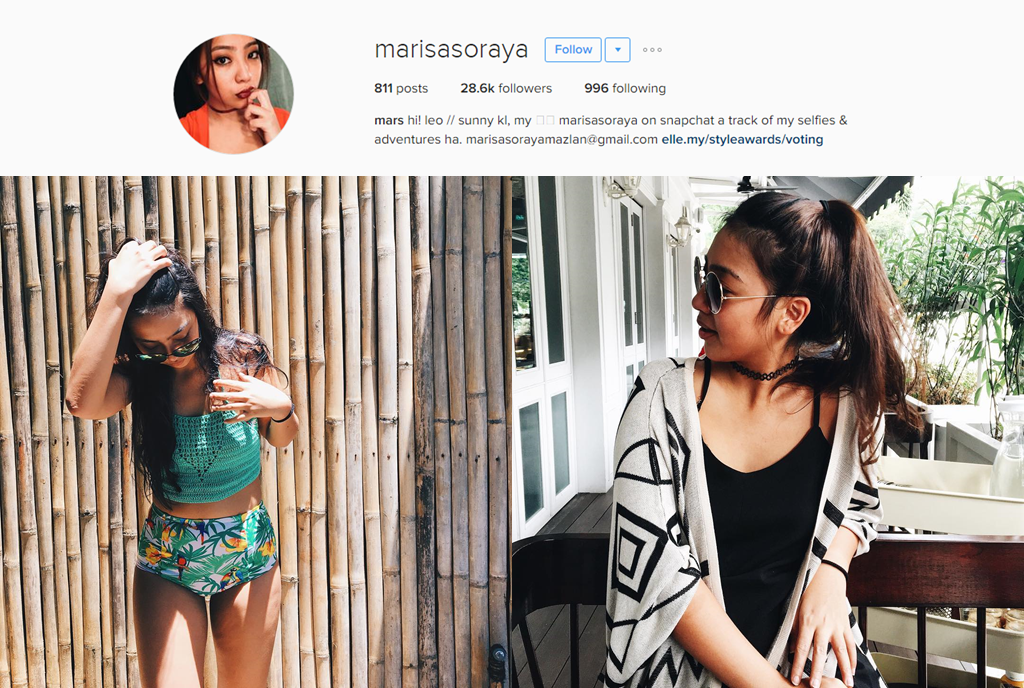 You know you're following the right Instagrammer when she is nominated as one of the Digital Influencers of The Year by Elle Magazine. It is evident that the Malaysian lass has a strong Internet presence but it is also her style which adds value to her Instagram shots. Marisa often channels sneakers in her OOTD pictures but when the right event calls for it, she's not afraid to work a pair of killer stilettoes either.
Instagram: @marisasoraya | Facebook: Marisa Soraya
9. Ms_Kuan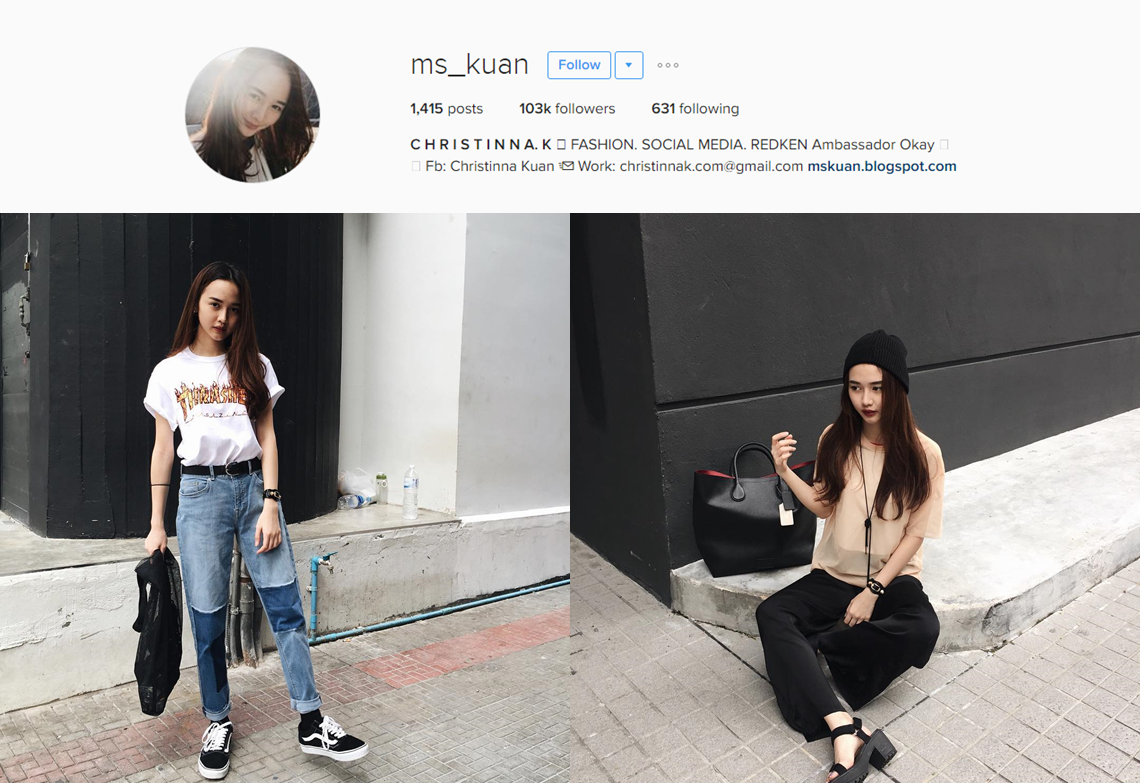 Christinna Kuan is a Penang lass who also happens to be a blogger and RedKen ambassador. Her style differs daily depending on her mood but it is mostly monochromatic colours with a touch of colour either from her makeup or accessories. Her feed alternates between style shots and flatlay photos of anything from food to beauty products.
Instagram: @ms_kuan | Facebook: Christinna Kuan
10. Vanessa CWY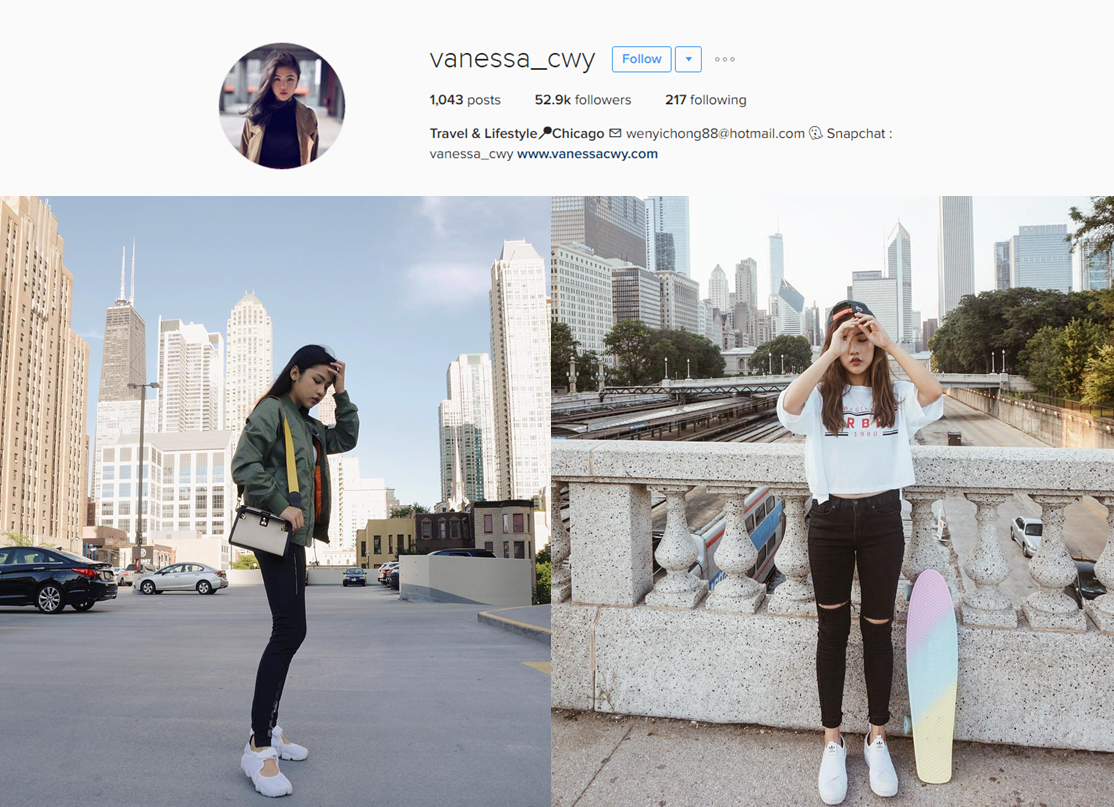 Vanessa is a Malaysian girl who finds exploring the world and fashion as passions of hers. She is constantly found travelling around the world and sharing her experience with her followers through OOTD shots in picturesque locations throughout the globe. Vanessa's style leans towards something you would stumble upon on Tumblr and she has a very girl next door vibe as well.
Instagram: @vanessa_cwy | Blog: Vanessa CWY