Trust us, even when a woman tells you she doesn't want flowers as a gift, it does not mean she won't be happy to receive one. You can never go wrong with a bouquet of blooms and they are pretty much a staple gift during Valentine's Day.
These 20 florists in KL are suited to every price point, whether you're looking for an affordable bouquet priced at RM42, like Happy Bunch or you'd rather go all out with a lavish RM1,350 bouquet by Flower Box.
1. Agape Florist KL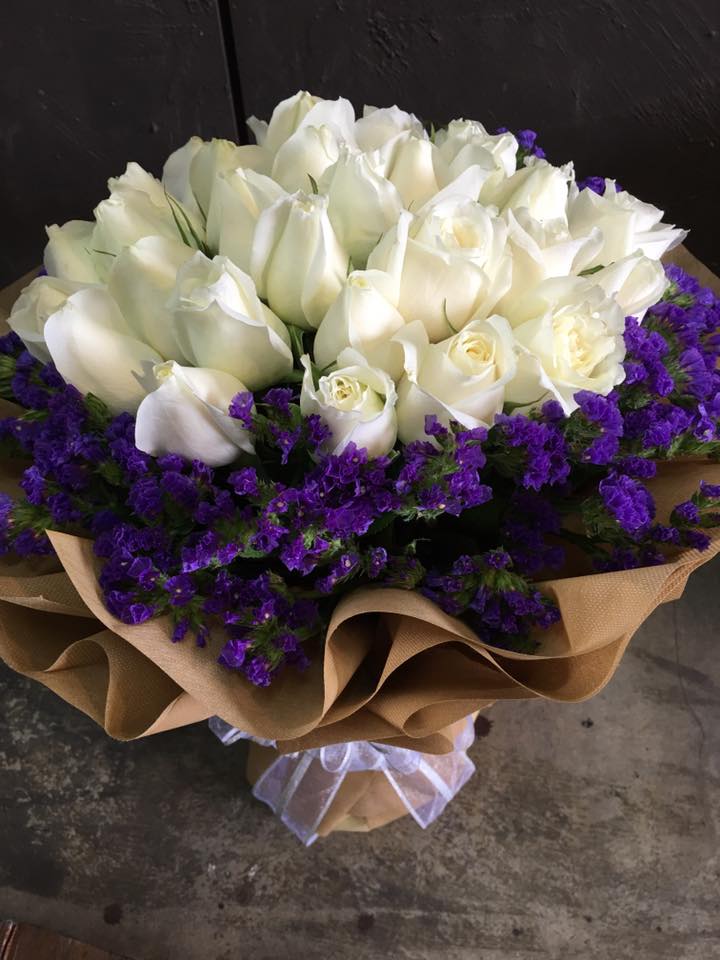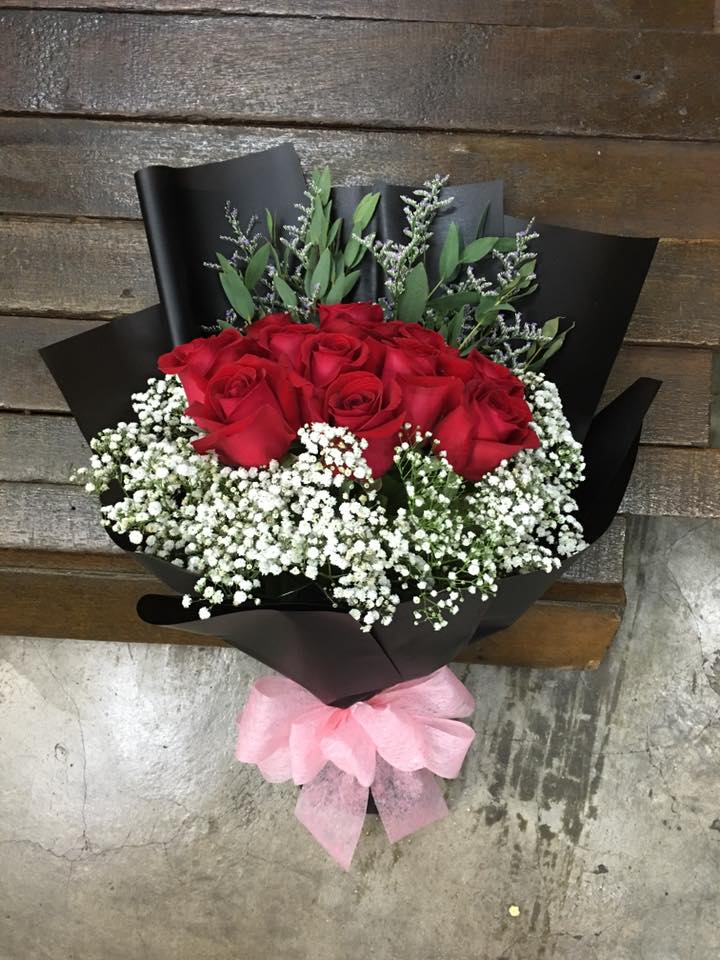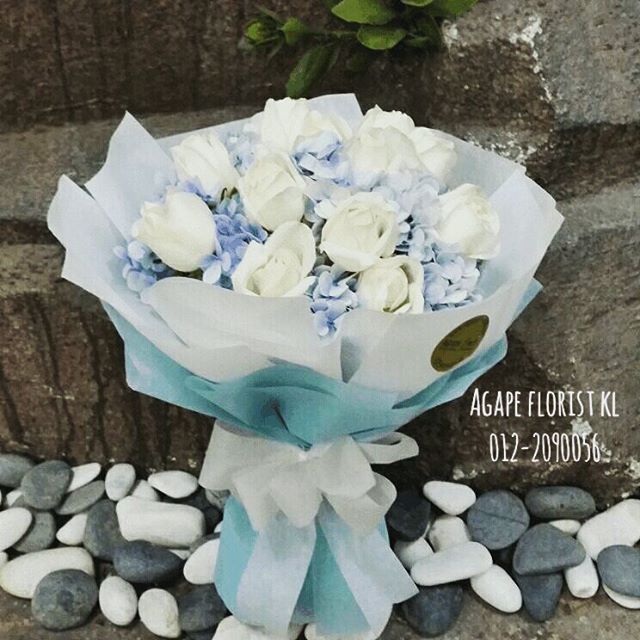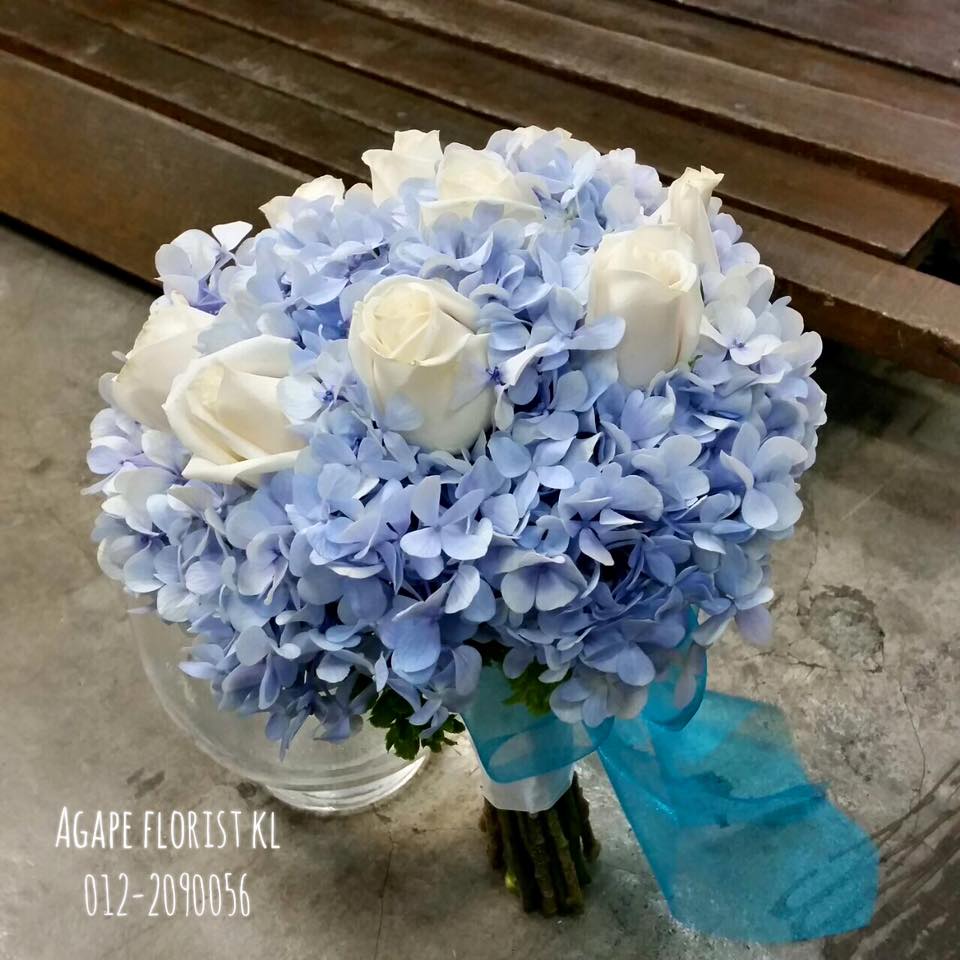 Agape Florist has been providing for occasions which flowers would normally be present at, whether it's a wedding proposal, birthday celebration or even at funerals. Their flower selections include anything from baby's breath to even a bouquet of lavender. The prices at Agape range between RM130-RM570 depending on the size of the bouquet and the type of flowers.
They are also more than a florist where you can pick out pretty and whimsical-looking bouquets. Agape Florist also extends their services to provide floral design classes. If you're interested in learning more about how to fix your own bouquet, you could opt to sign up for their classes.
Hours: Monday-Friday: 9.30am-6.30pm,  Saturday: 9.30am-5pm. (Closed on Sunday & Public Holidays).
Address: 14, Jalan Radin Anum, Sri Petaling, 57000 Kuala Lumpur.
Website: Agape Florist
Tel: 03-9056 2128
2. Floresta Floral & Gift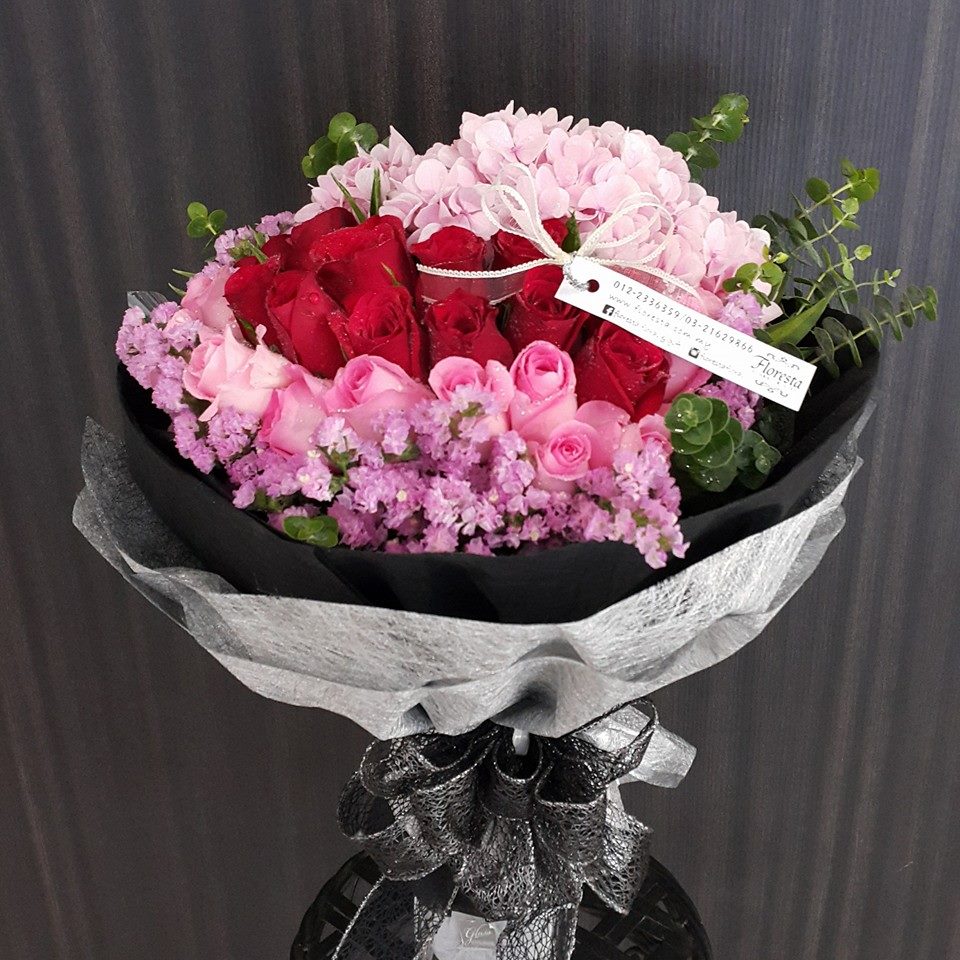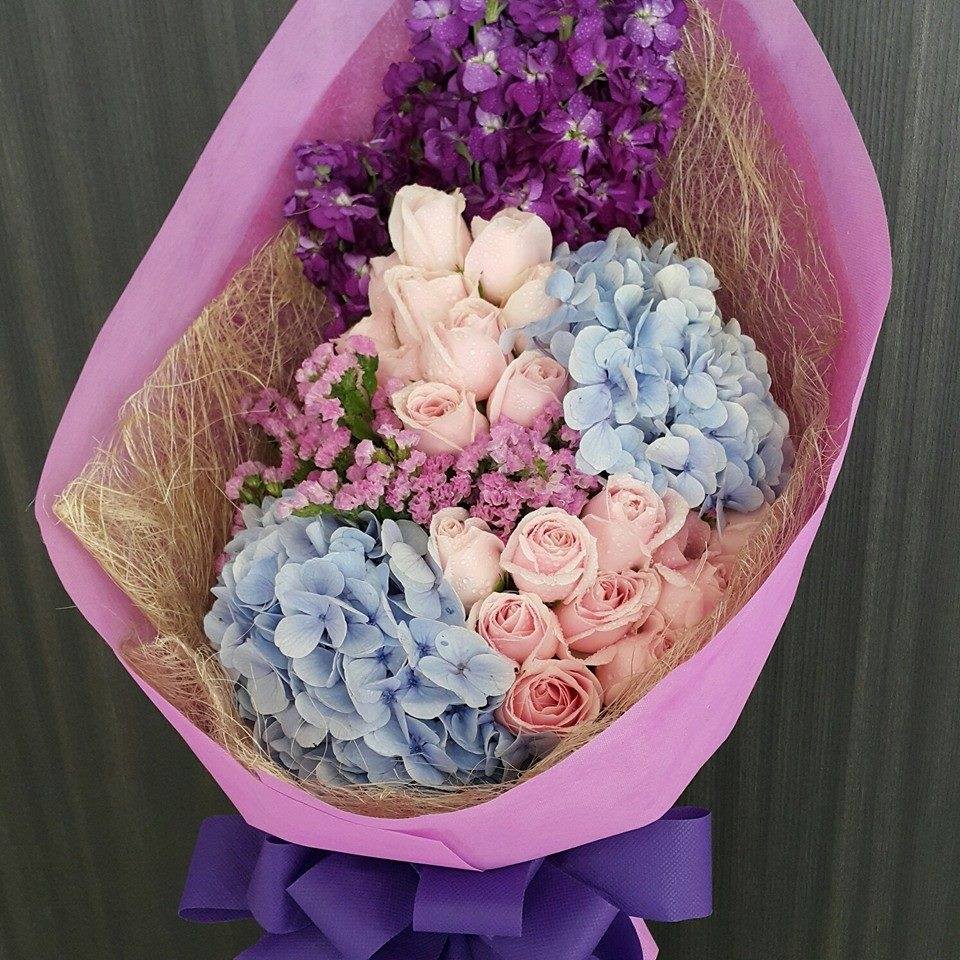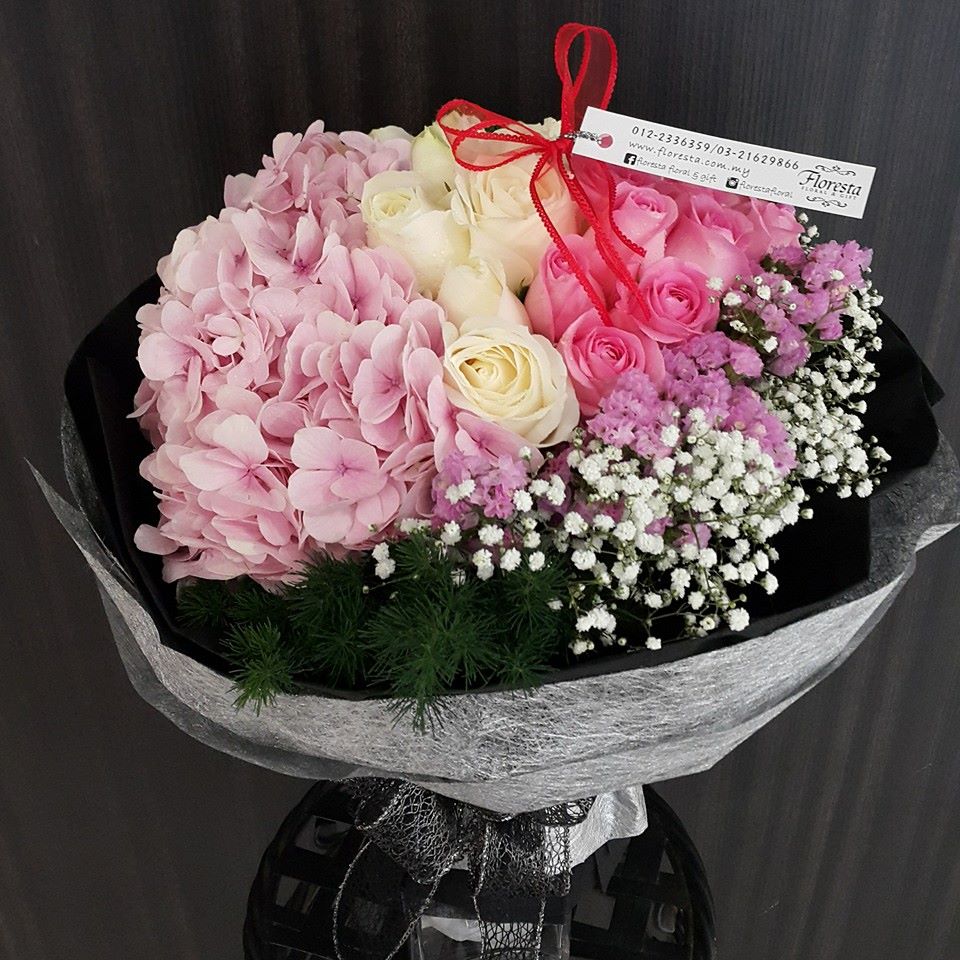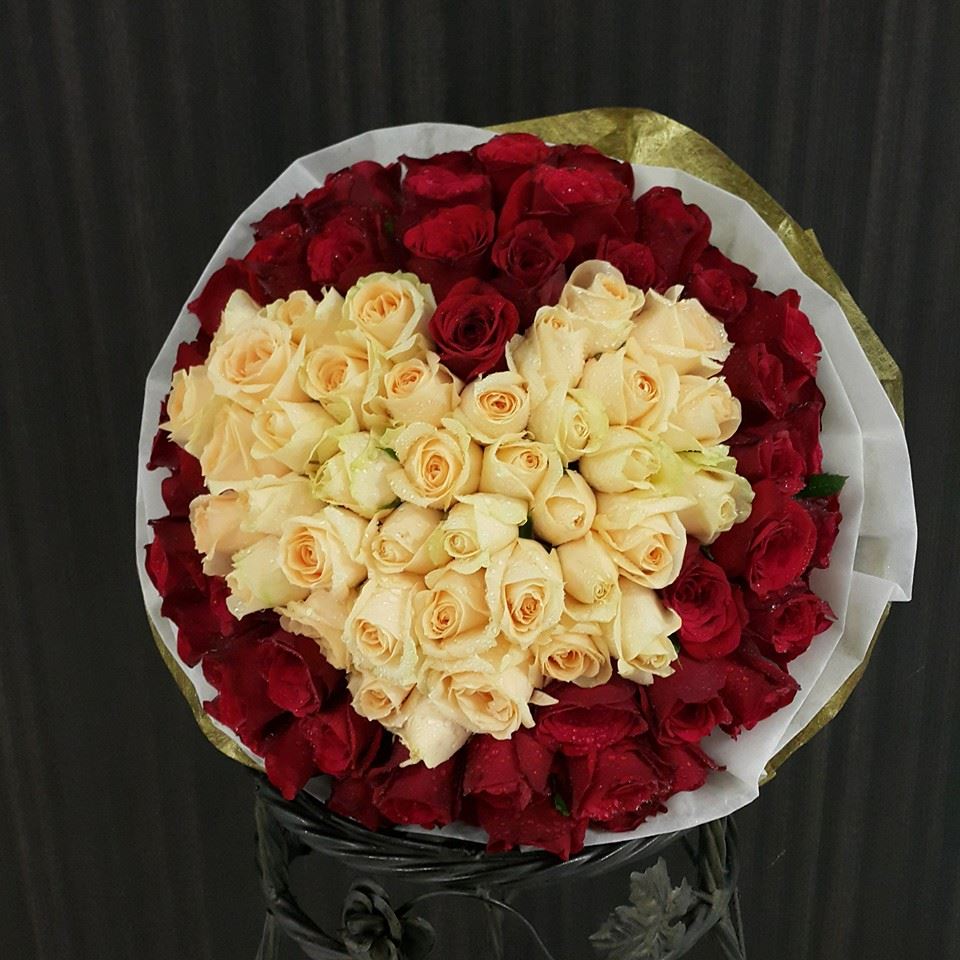 Floresta Floral & Gift is the place you would likely hit up during festivities of love, whether it's Valentine's Day or Mother's Day. They don't just provide bouquets of flowers, they also have flower baskets and fruit baskets available to purchase. Opt to send your love through flowers from Floresta by purchasing online or getting it from their KL outlet.
Floresta's bouquets would cost you anywhere between RM70 to RM500. If you're looking to throw in some chocolates, soft toys or balloons to your bouquet offering, you could choose to do so at Floresta as well.
Hours: Monday-Friday: 10.30am-5pm
Address: LG-01, The Weld, No 76, Jalan Raja Chulan, 50200 Kuala Lumpur.
Website: Floresta
Tel: 012-233 6359 / 03-2162 9866
3. 50Gram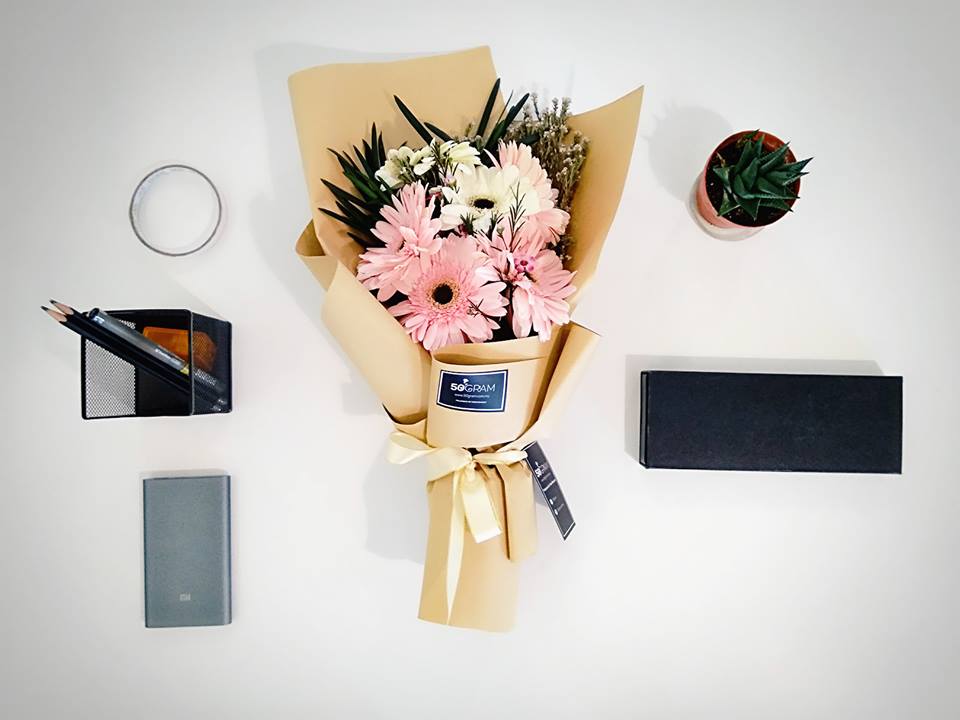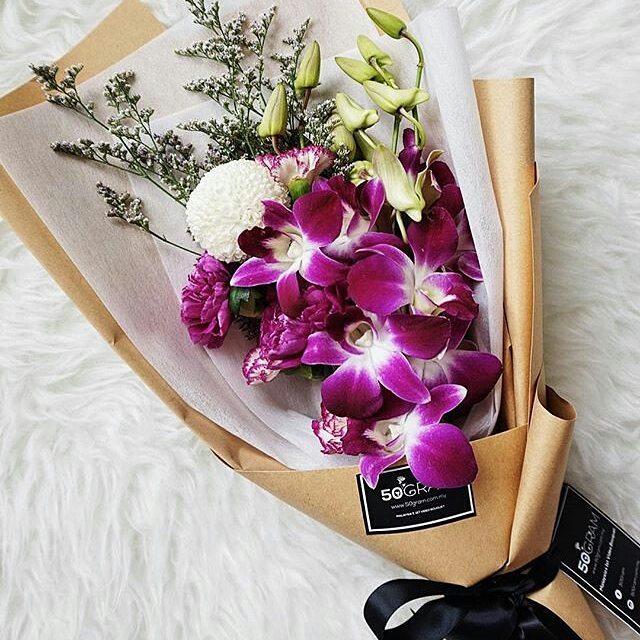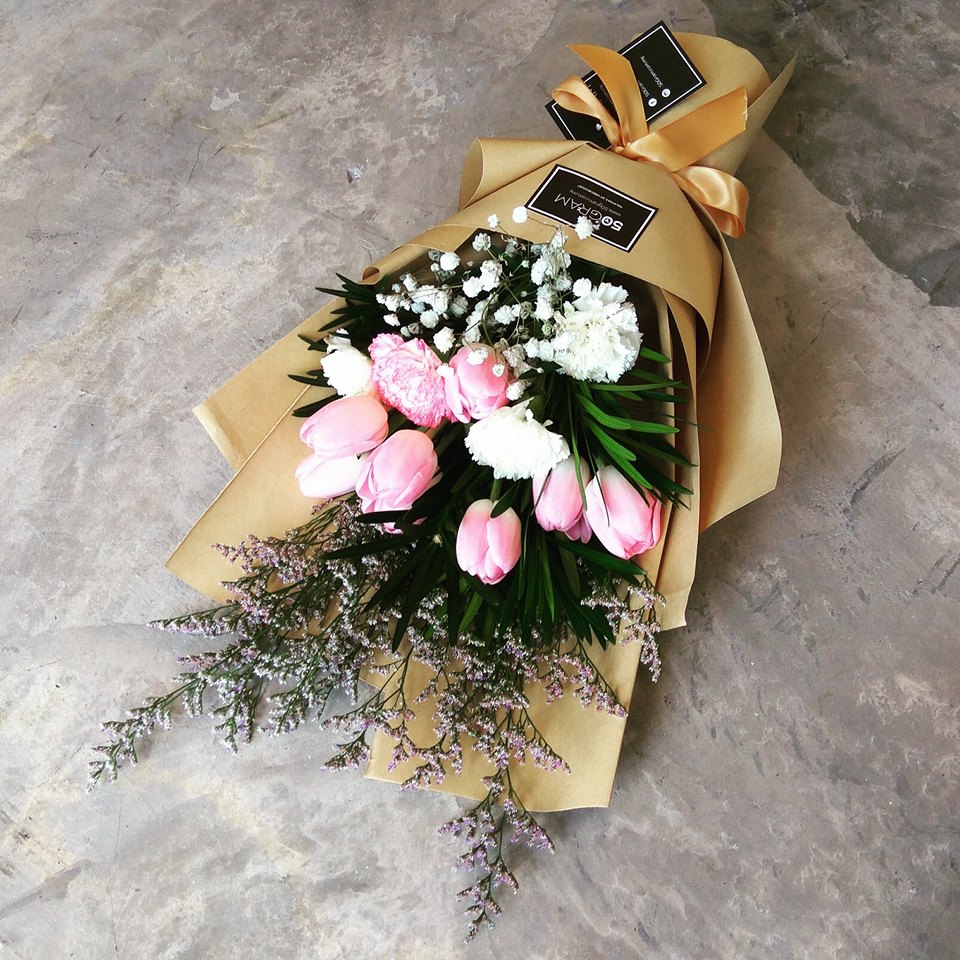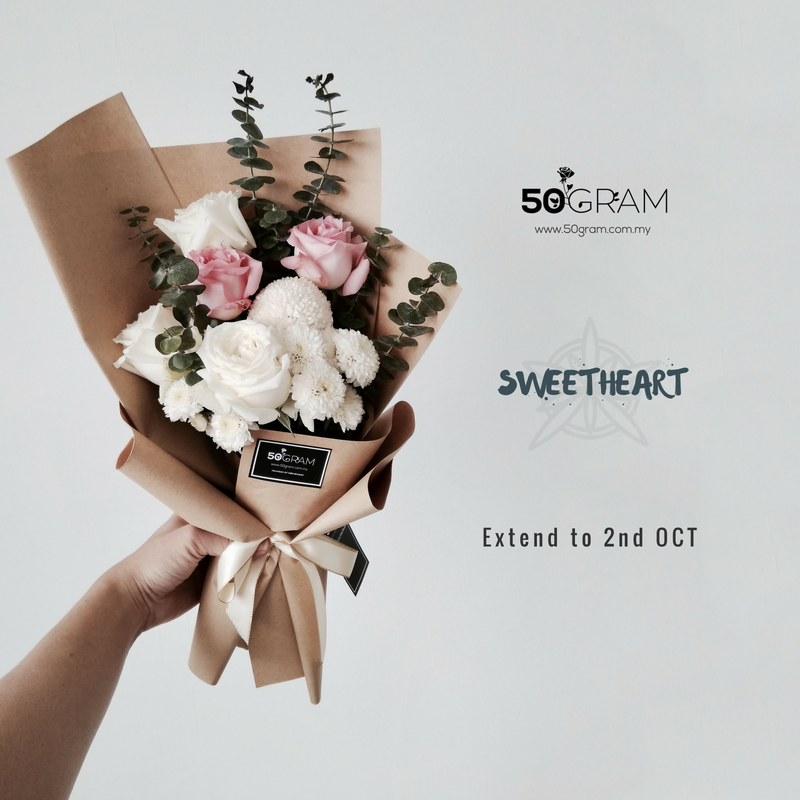 If you're looking to create lasting memories alongside your beautiful bouquet of flowers, 50Gram is one florist to consider. You can get extra romantic with 50Gram for their unique concept which incorporates a slideshow of your best memories in the form of a QR code plastered on the bouquet wrapping itself.
When you purchase a video bouquet from 50Gram, you would need to send them photos of yourself and the recipient as it is intended to showcase the memory the both of you share. It would cost you around RM58-RM98 for a Video Bouquet. For 50Gram, photos and flowers speak a thousand words for you, so why not choose 50Gram as an extra surprise to your loved ones?
Hours: Monday-Friday: 10am-7pm, Saturday-Sunday: 10am-2pm
Address: 18-03A, Menara K1 Commerce One, Bedford Business Park, 58200 Kuala Lumpur.
Website: 50Gram
4. Dream In Colours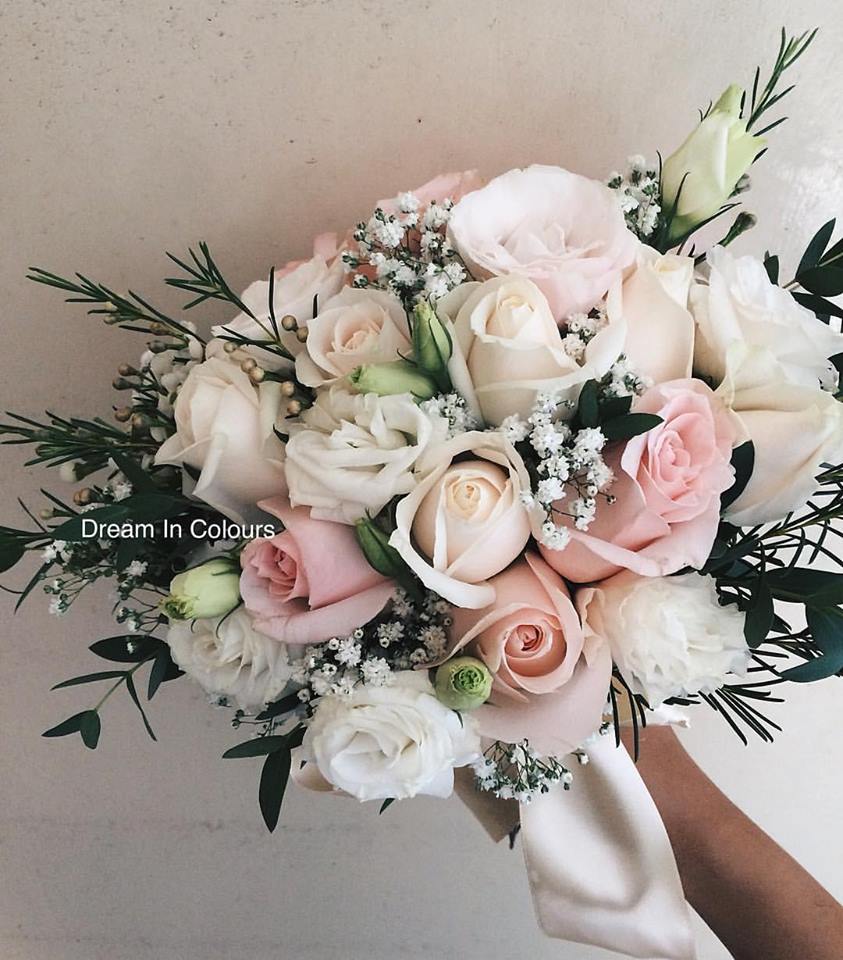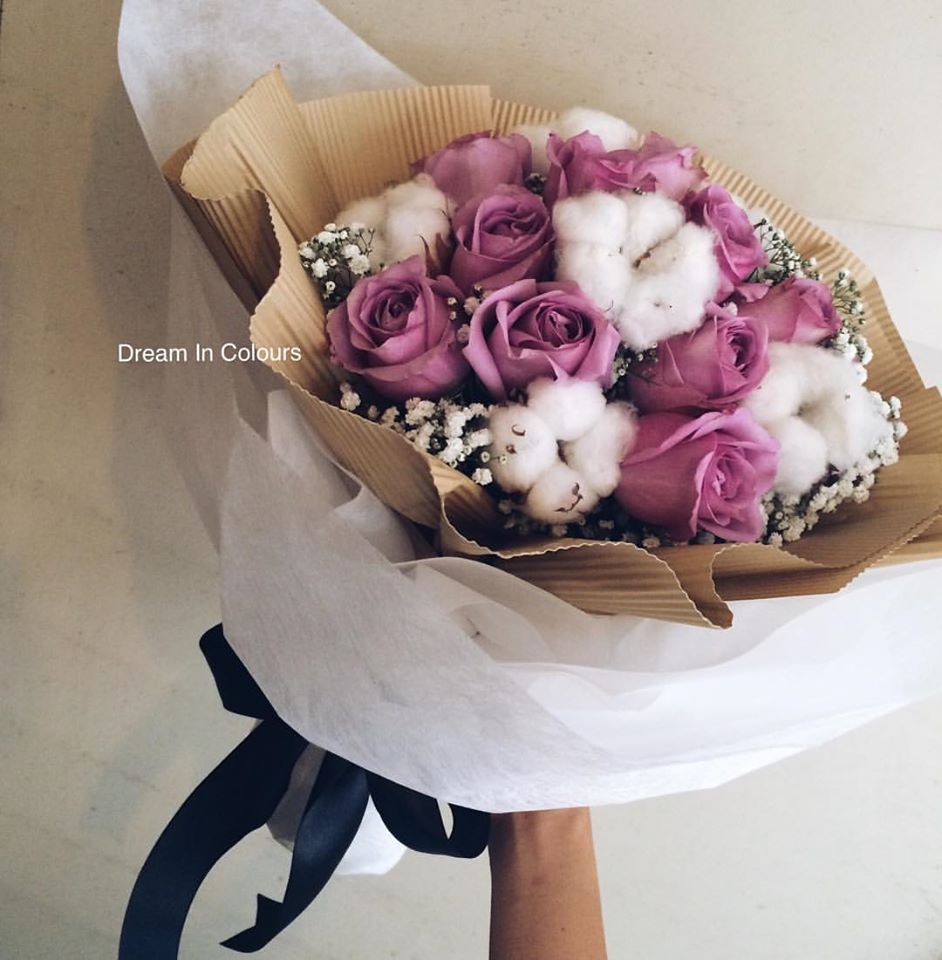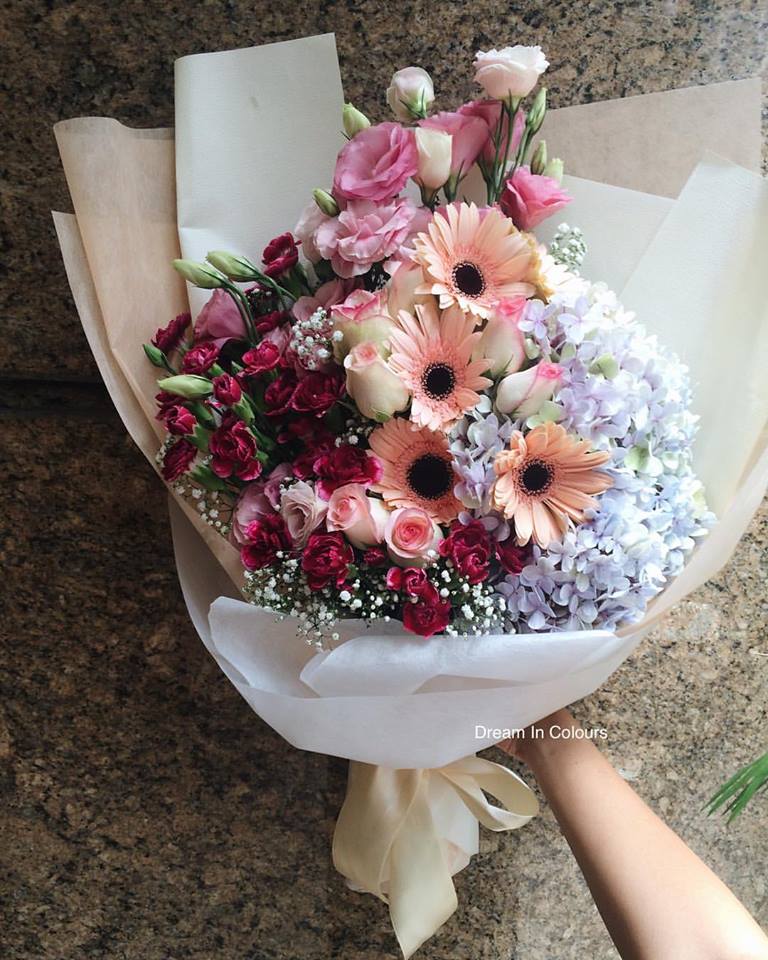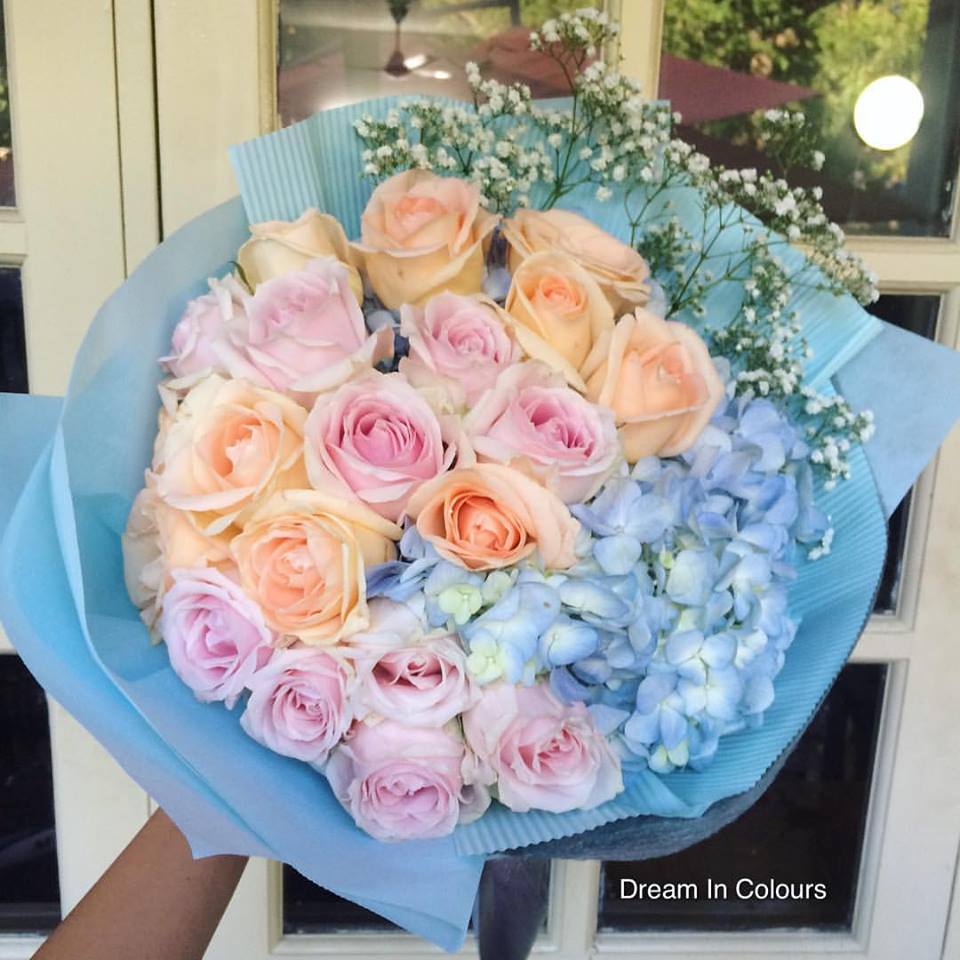 Dream In Colours provides a wide variety of services inclusive of bridal car bouquets, fruit baskets, festive hampers, corporate/special occasions and congratulatory/condolence flower stands. The home-based floral designer specialises in bridal bouquets and they even make flower corsages and other forms of flower wedding decors. They make floral bouquet combinations between the price range of RM100-RM530.
Website: Dream In Colours
Tel: 012-269 9343
5. Flowerday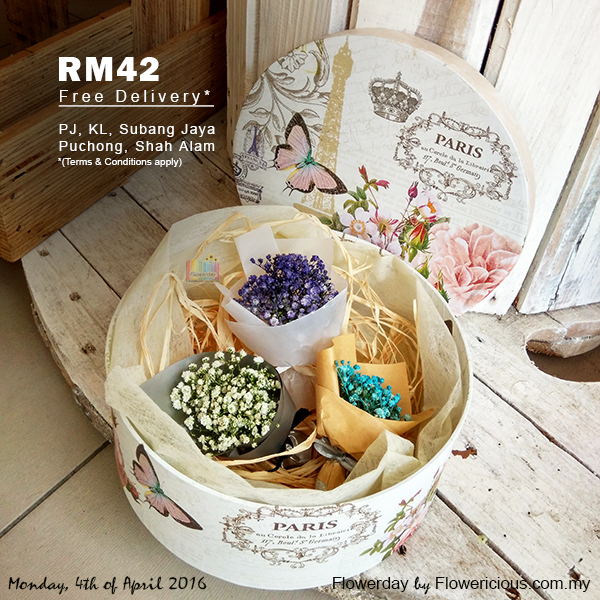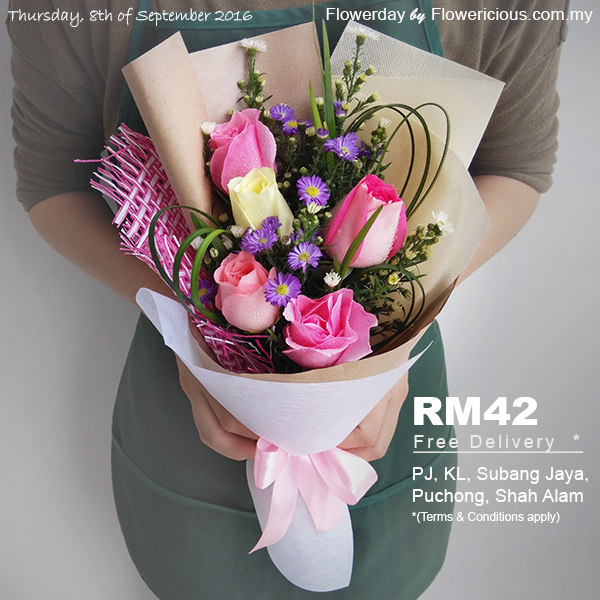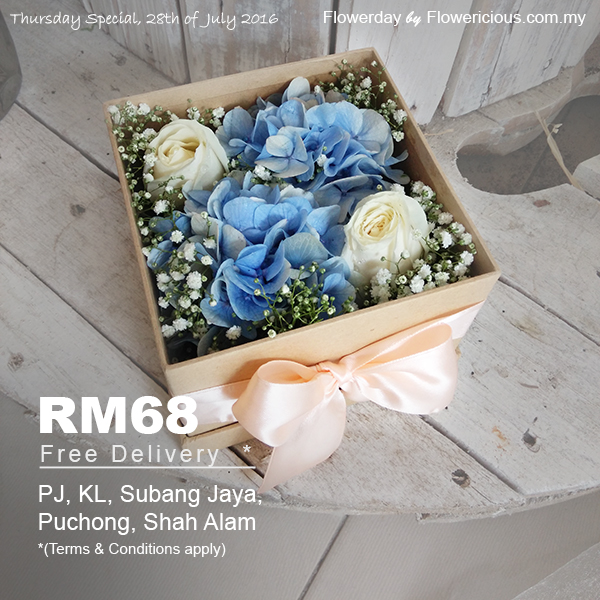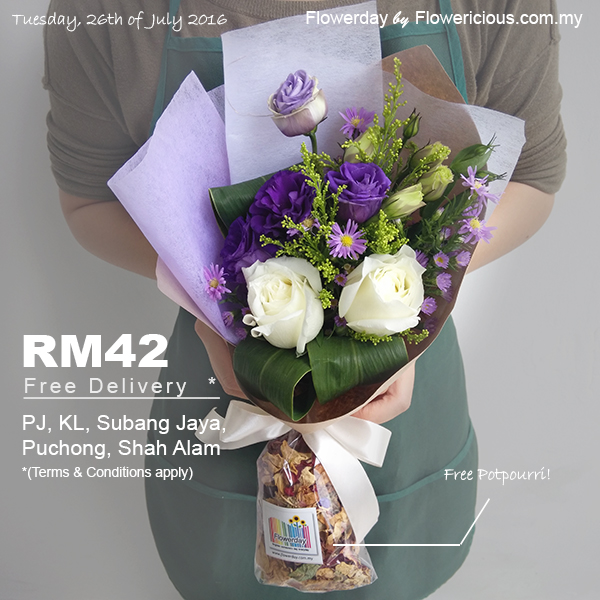 Flowerday has different flower sets daily, and they even have free delivery in specific areas, with terms and conditions applied. Order online and have the bouquets delivered by hand to your loved ones. Flowerday's bouquets are priced rather affordably at about RM42, but the prices may differ occasionally depending on the flowers used that particular day. You could also order today for tomorrow's bouquet and your recipient will get something that is a total surprise to them because you won't even know what tomorrow's bouquet would be!
Website: Flowerday
Tel: 03-7866 0155
6. Flower Chimp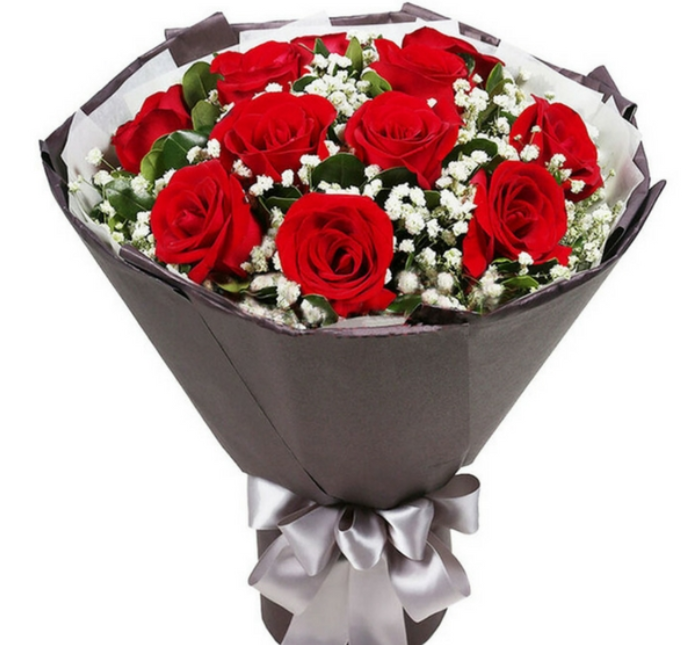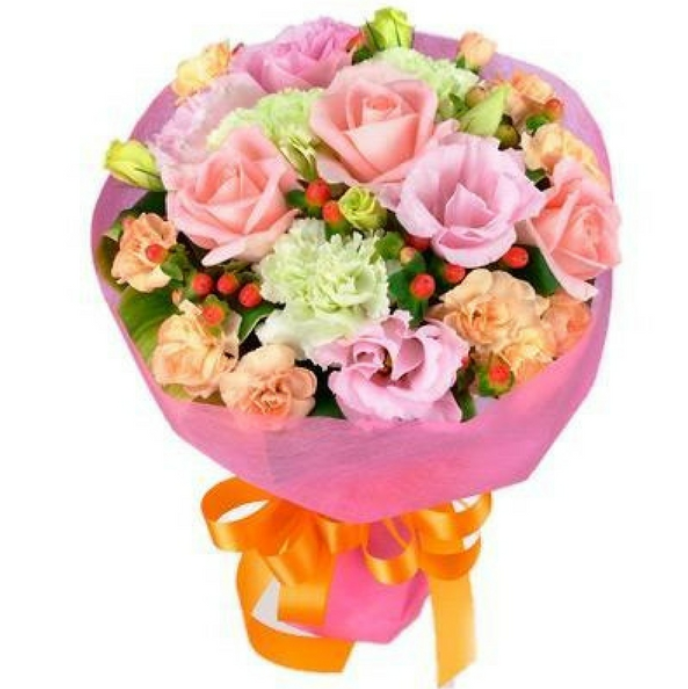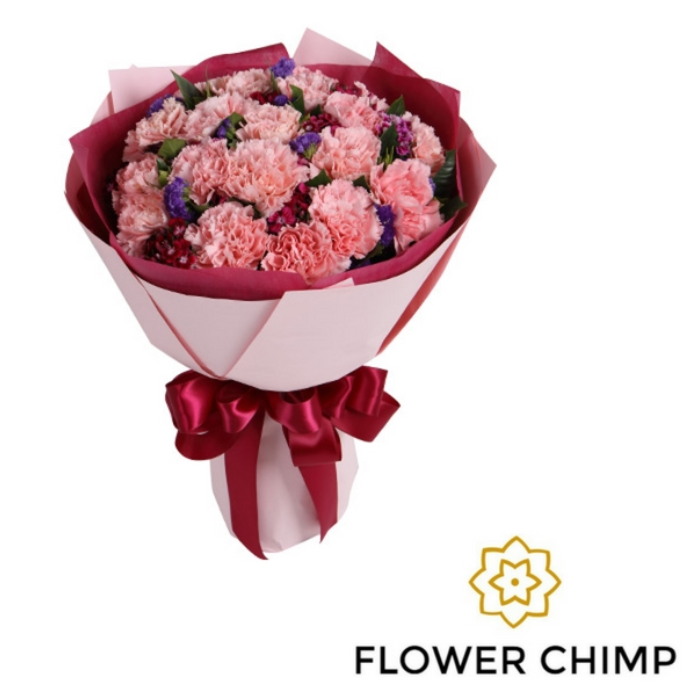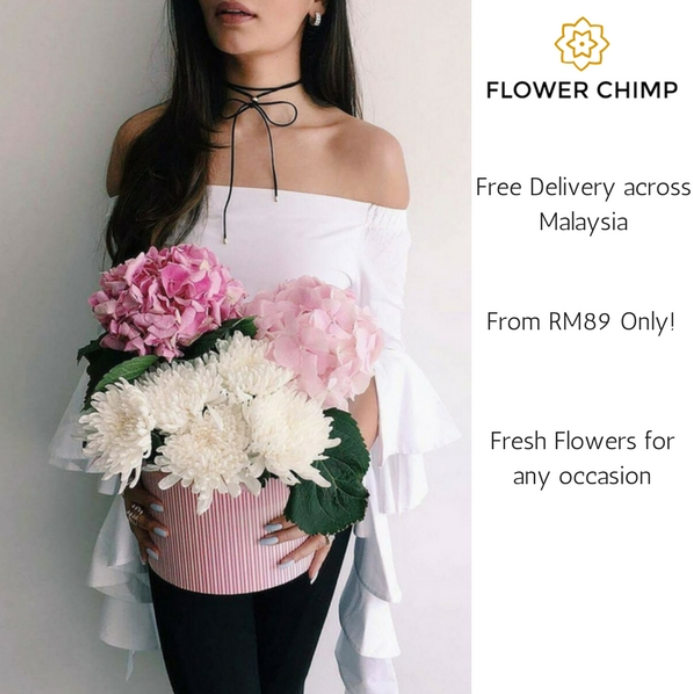 Flower Chimp offers over 200 bouquets and arrangements for any occasion to choose from. Be it Valentine's Day, Mother's Day, Birthdays or even Get Well wishes- rest assured you will definitely find a suitable gift on their website. Flower Chimp offers free delivery across Malaysia, so you can even send your love to your friends and relatives who reside outside of KL. Same Day Delivery is available if you place your order before 1pm.
Website: Flower Chimp
Tel: Call/Chat via 01151164939 or 0364117236 (Mon-Fri 9am-6pm)
7. Deanna Creations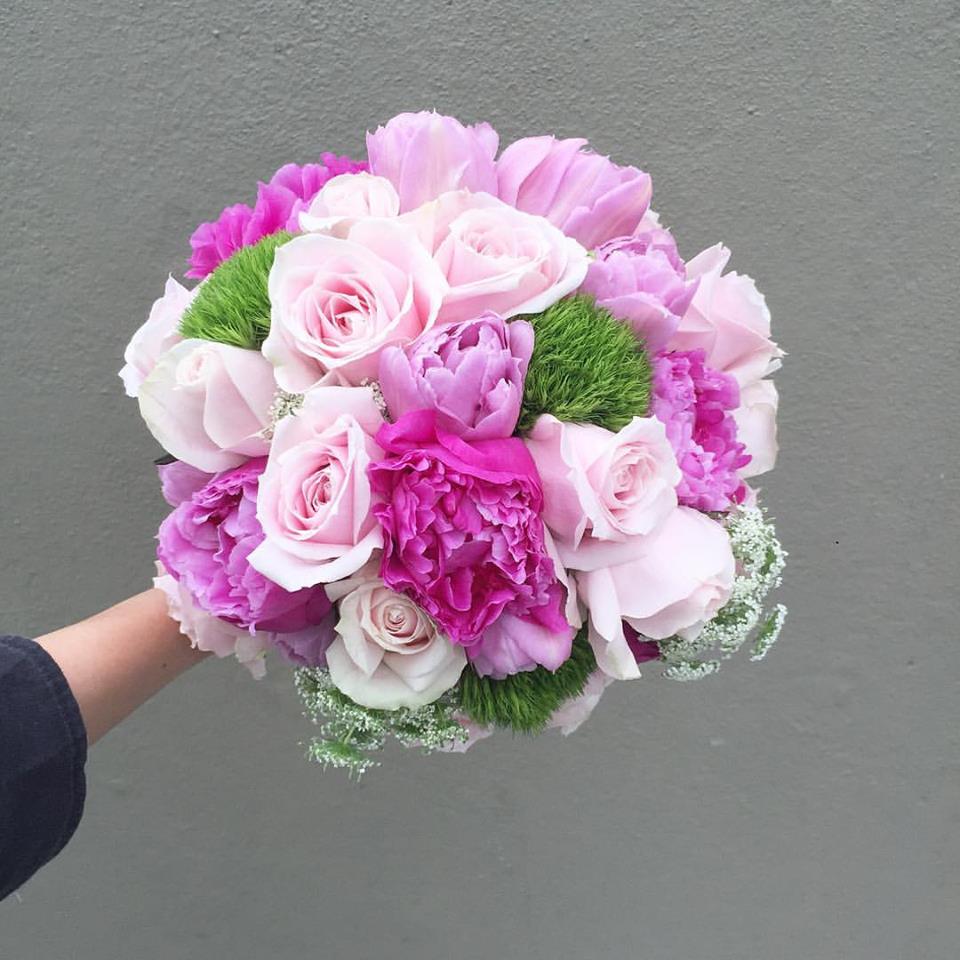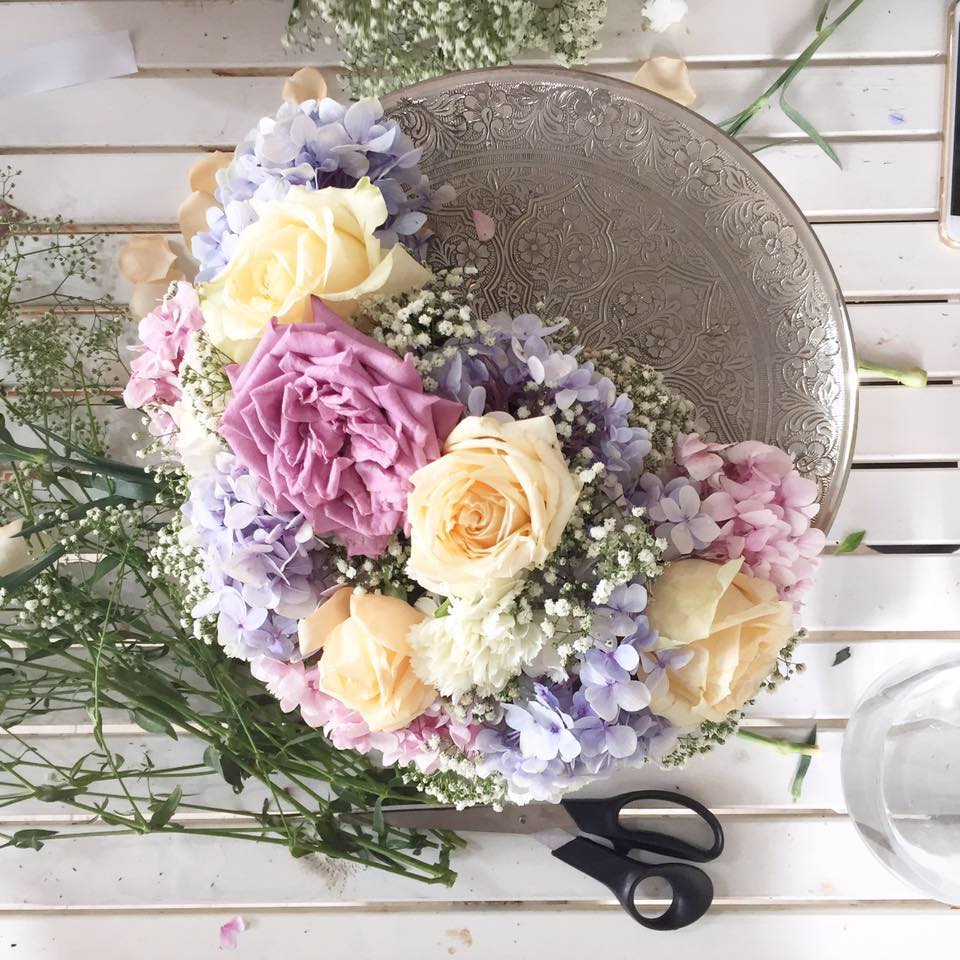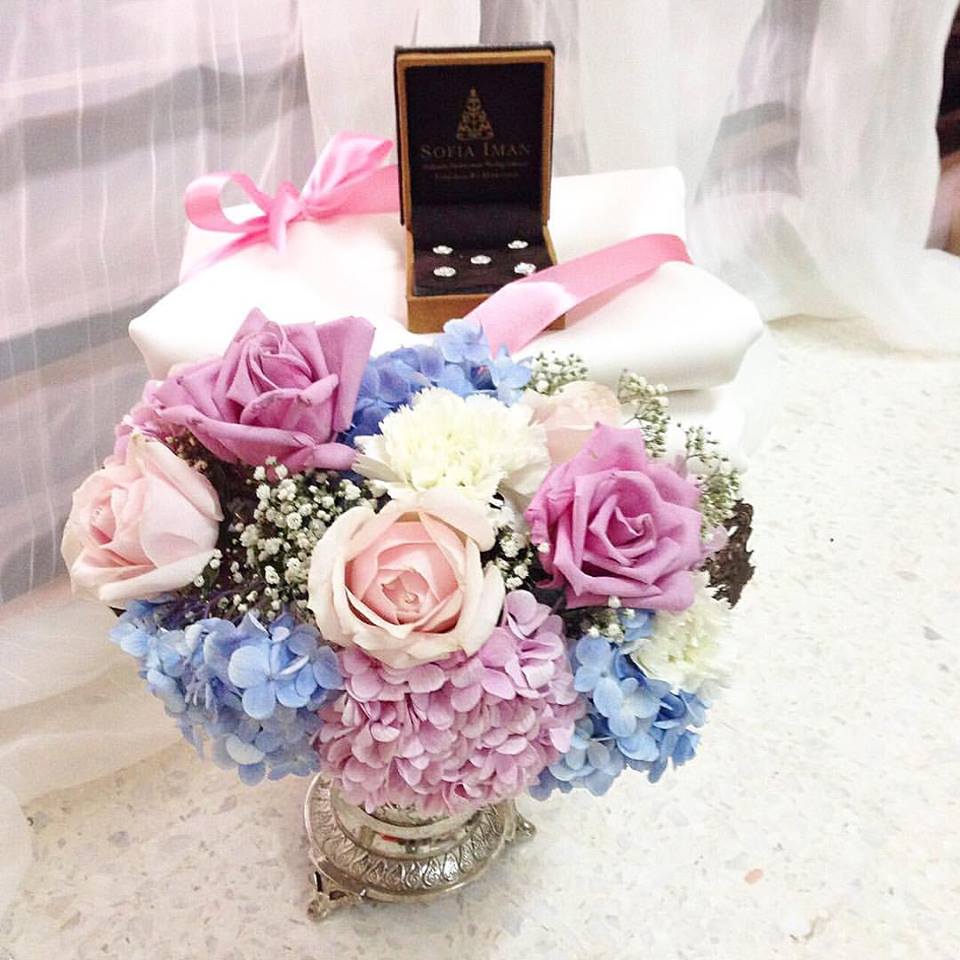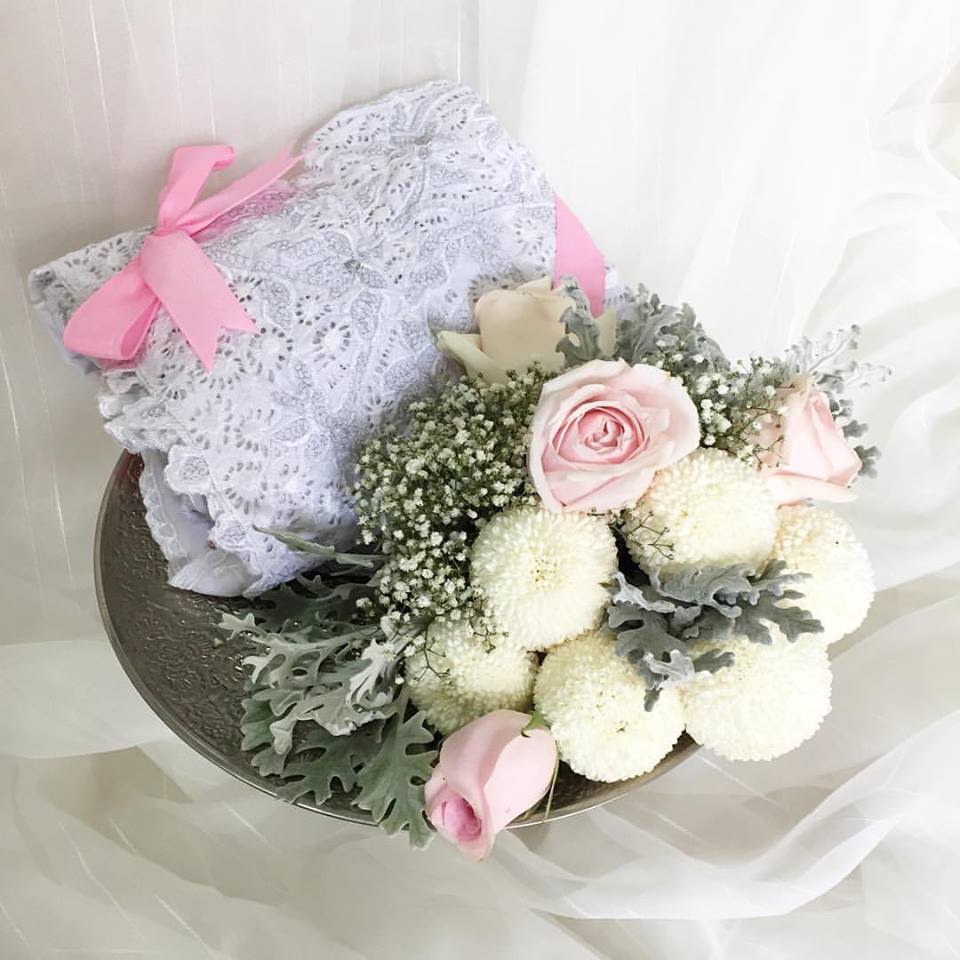 Deanna Creations is the perfect choice for floral decors at an event as they specialise in floral arrangements as well as floral table decors. You should try Deanna Creations' services if you are looking for a great florist for your birthday party, wedding party and other events. Prices start from RM200 for hand bouquets.
Website: Deanna Creations
Tel: 013-392 7754
8. Happy Bunch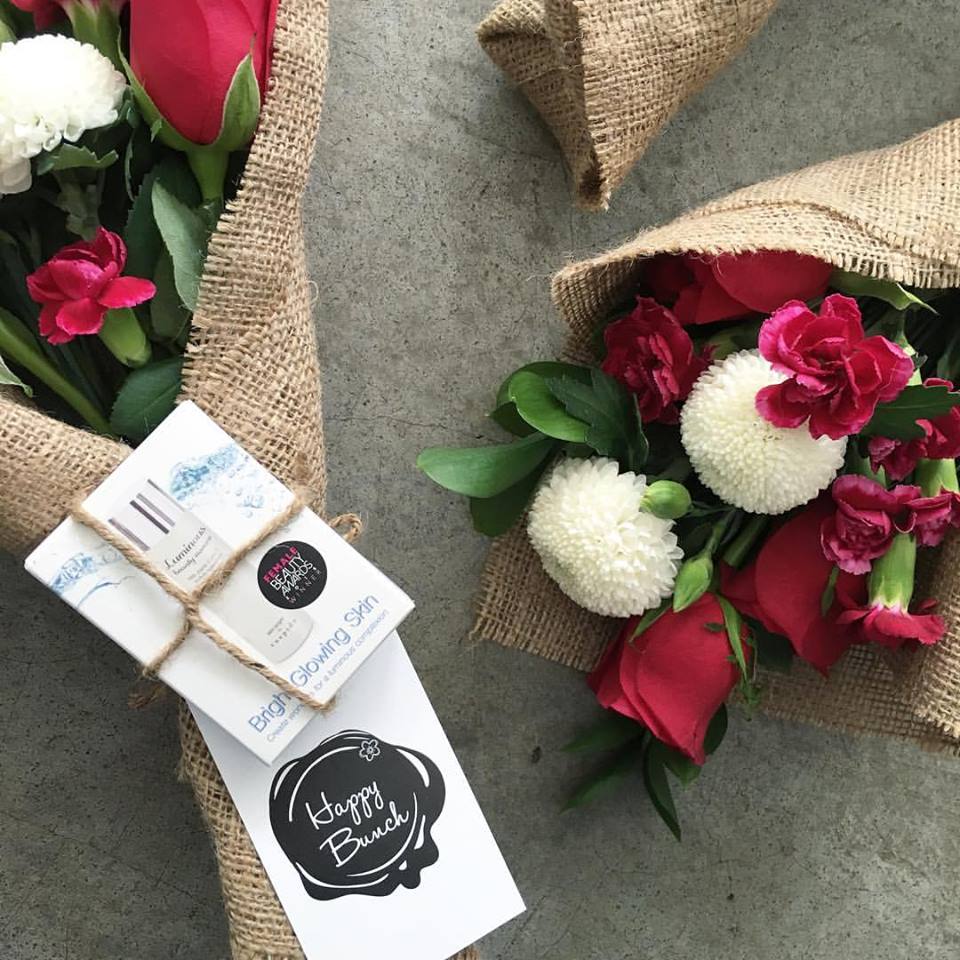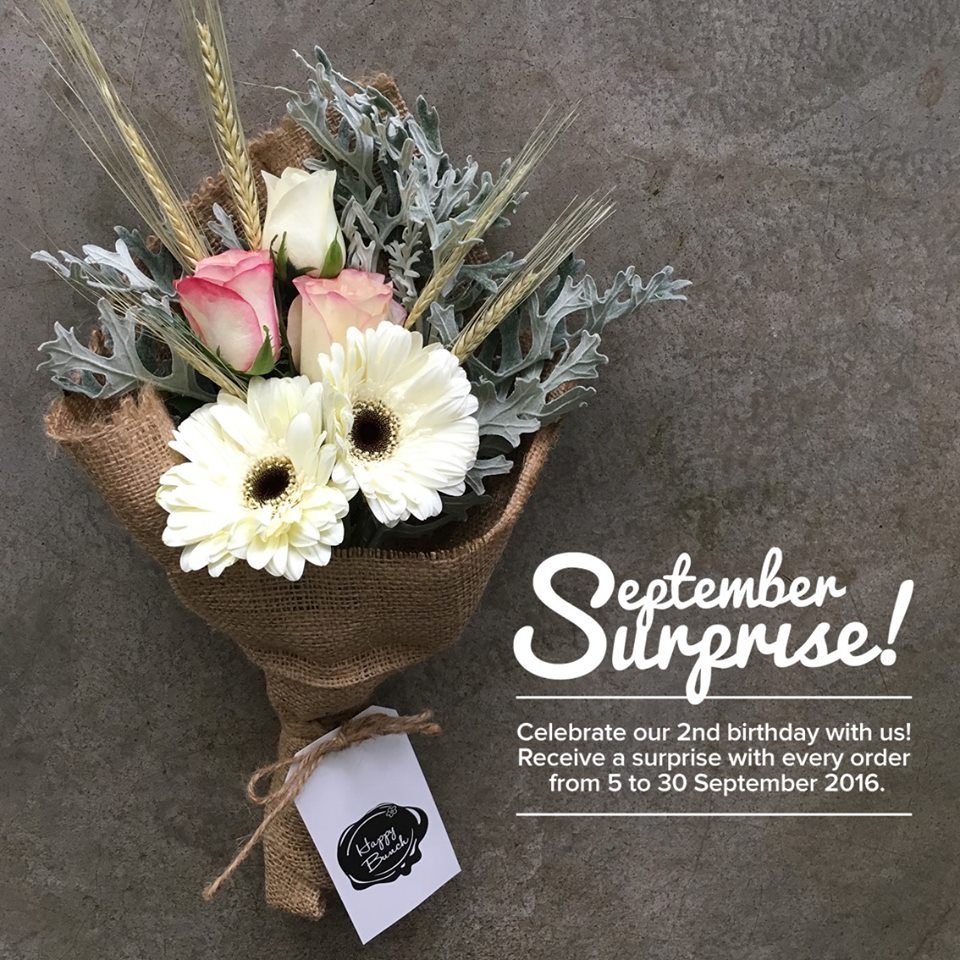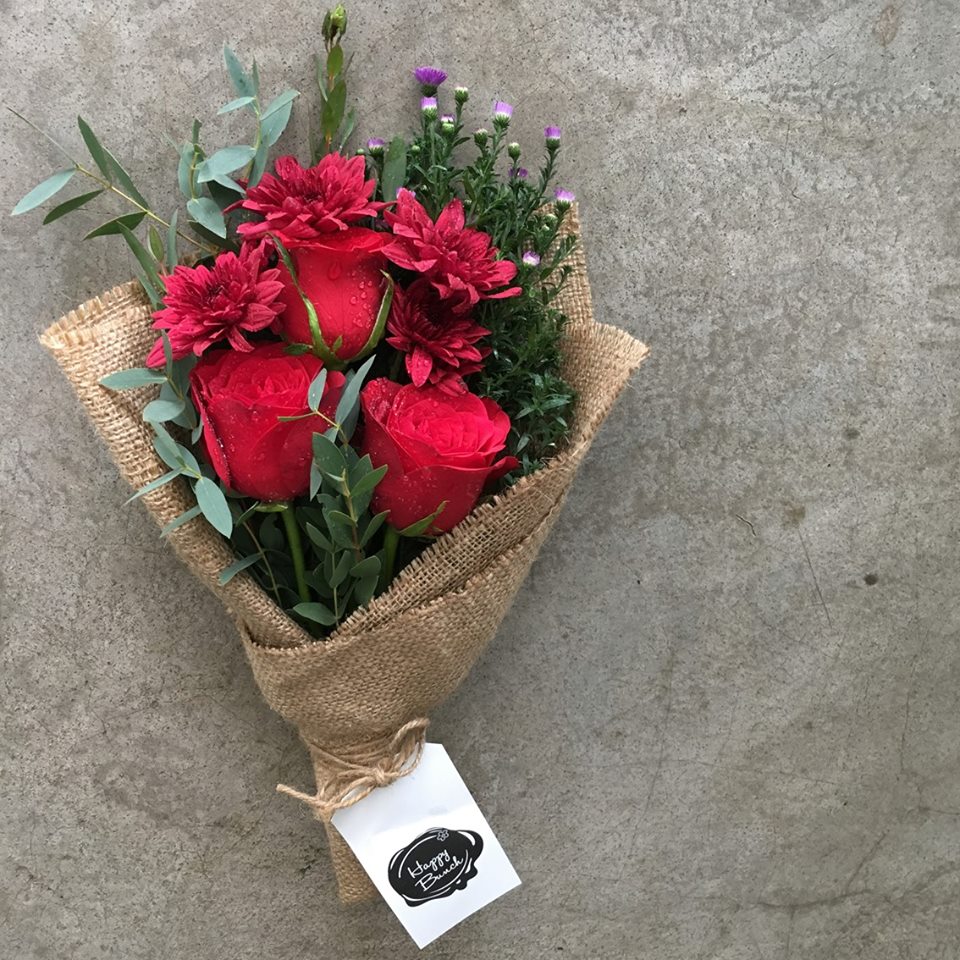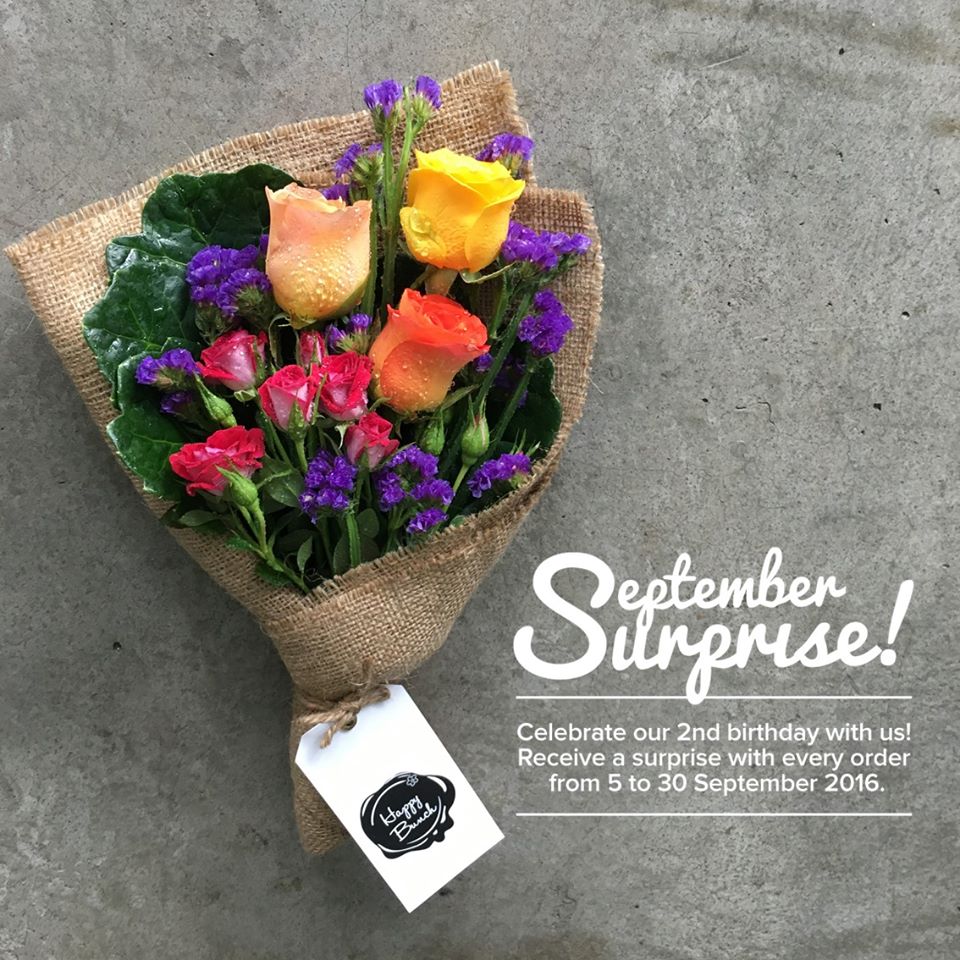 Happy Bunch produces bouquets in sackcloth wrappings and they are also priced economically. At only RM42 for a regular bunch, you could order your bouquets and have them delivered on the same day of order. They deliver within all of Kuala Lumpur and Petaling Jaya and also some parts of Shah Alam, Puchong, Kepong, Cheras, Subang and Serdang. To check if your area is in the list, click here.
Website: Happy Bunch
9. You and No Other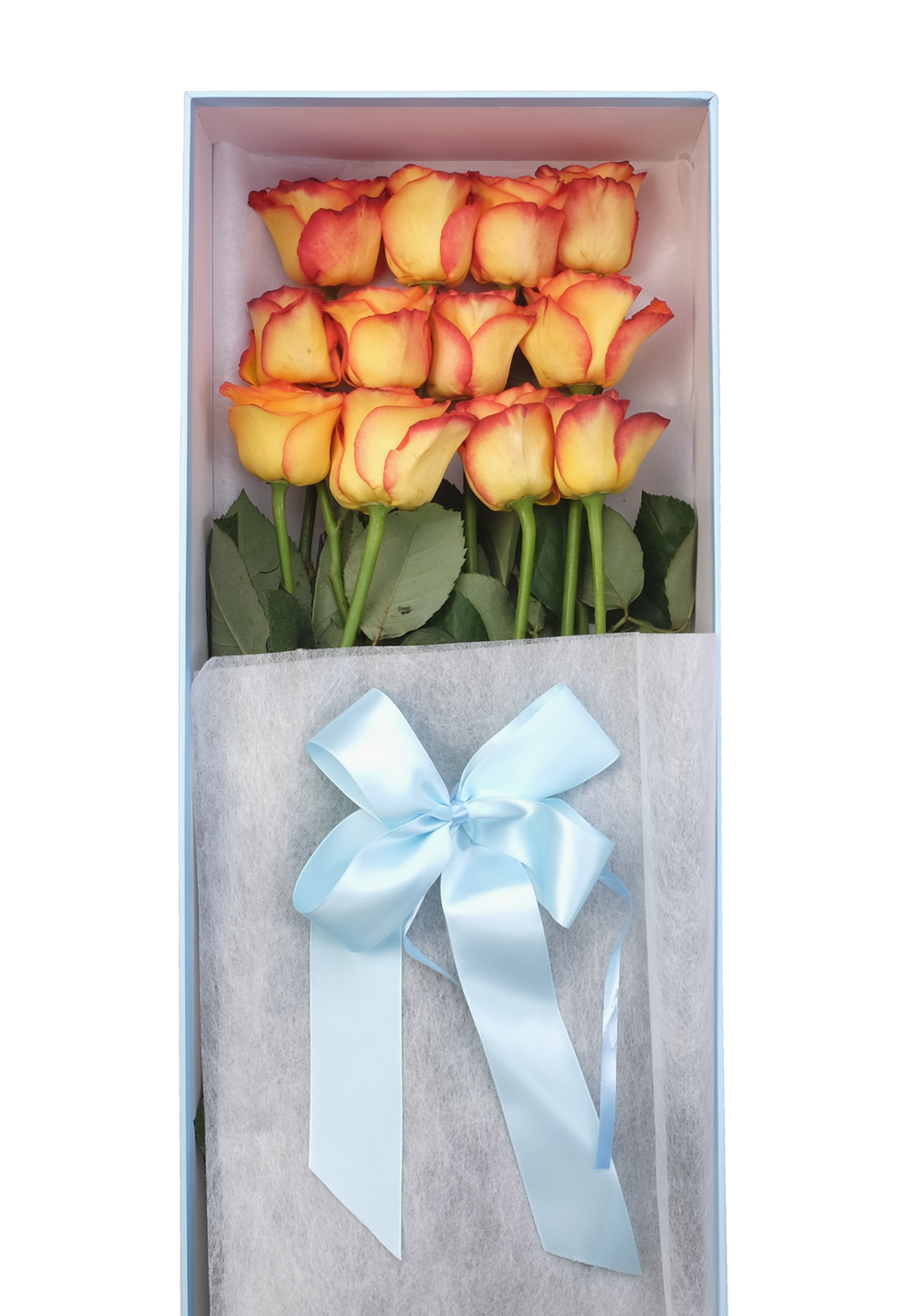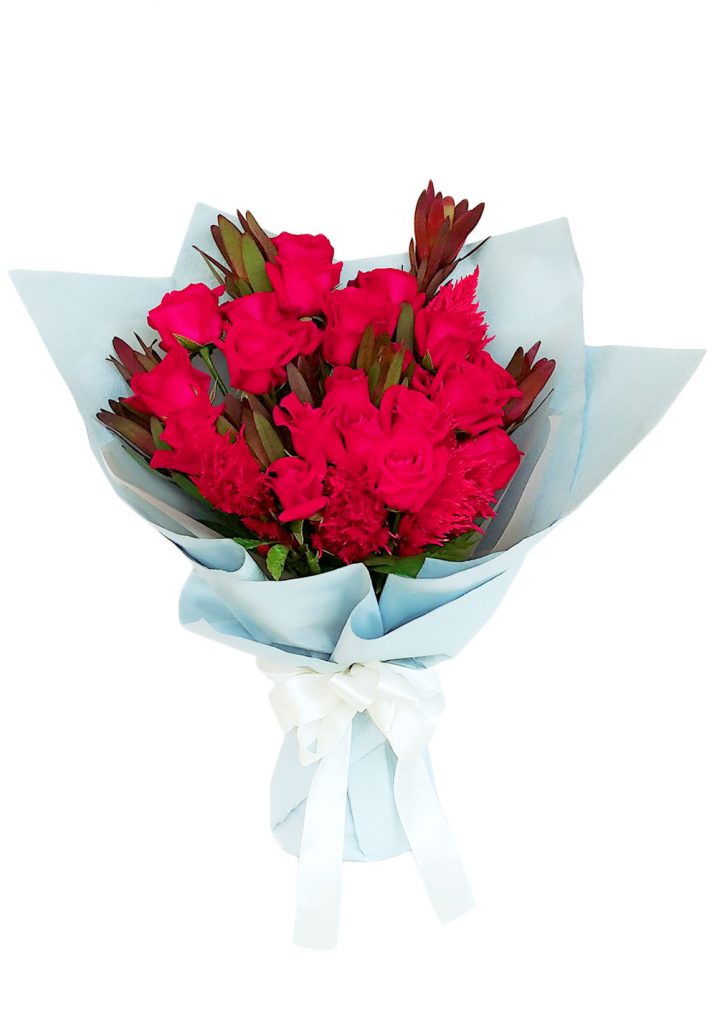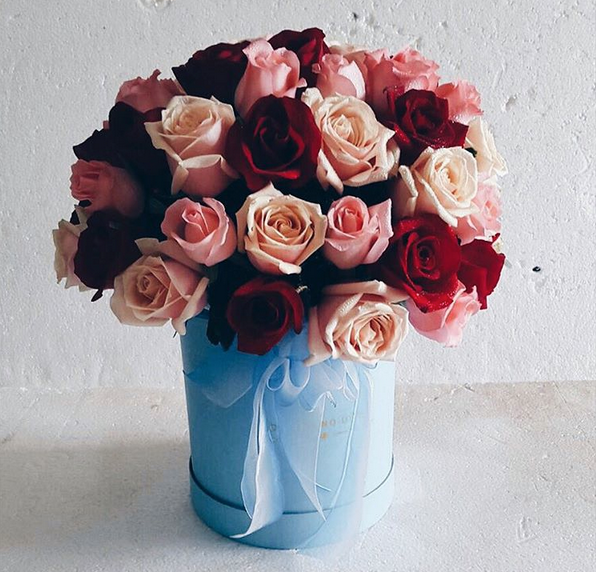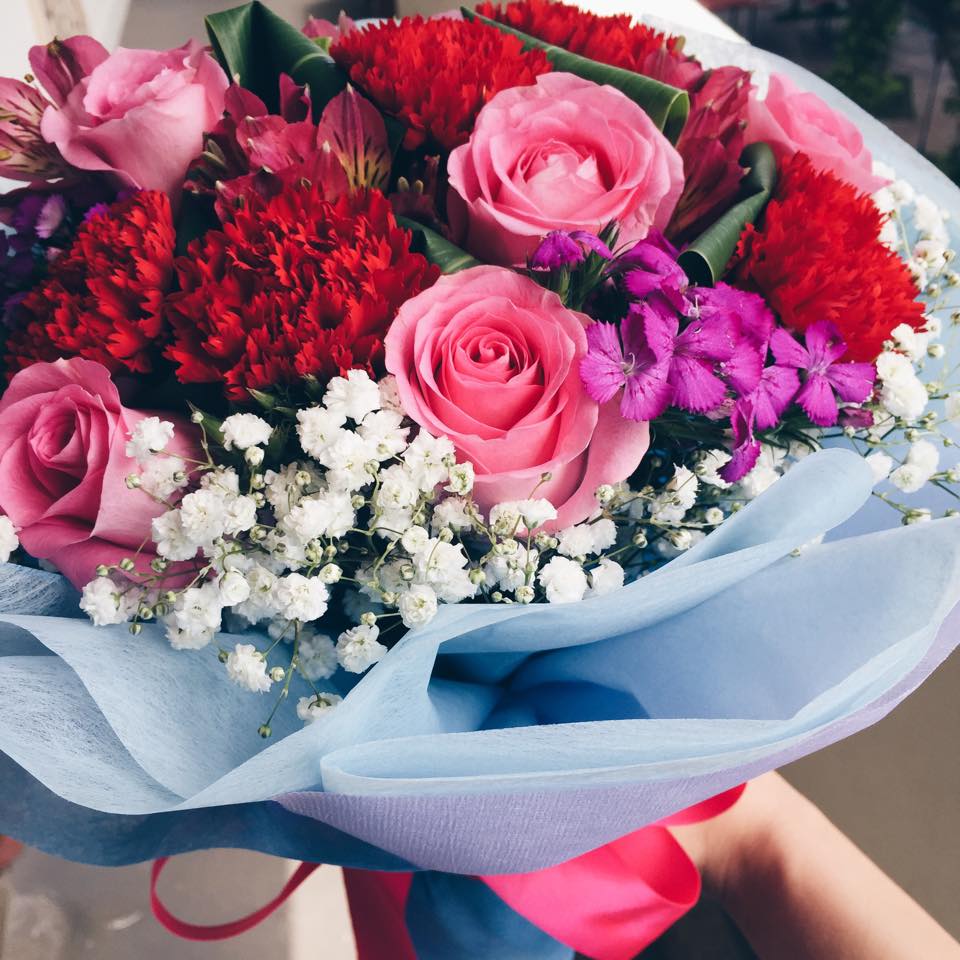 You and No Other delivers bouquets to your loved ones and like their name states, it is flowers for you and no other. Isn't that just plain romantic? The bespoke florist offers bouquets from RM249-RM816. You can even opt for a monthly subscription of a box of roses whereby 3 months of roses would be RM579 and a year of roses delivered to your doorstep would be RM1999. Even if the prices may be slightly steeper than the rest of the florists in this list, the flowers are truly beautiful and worth every penny!
Website: You and No Other
Email: [email protected]
10. Dear J Flower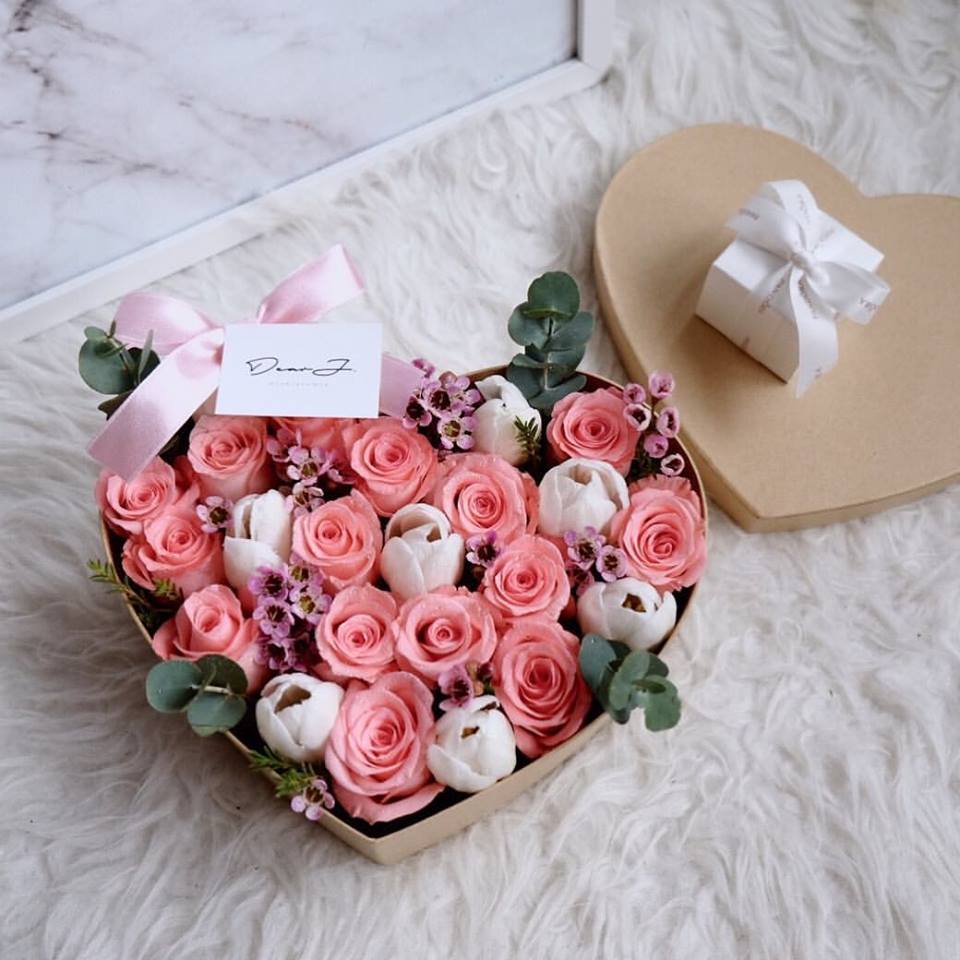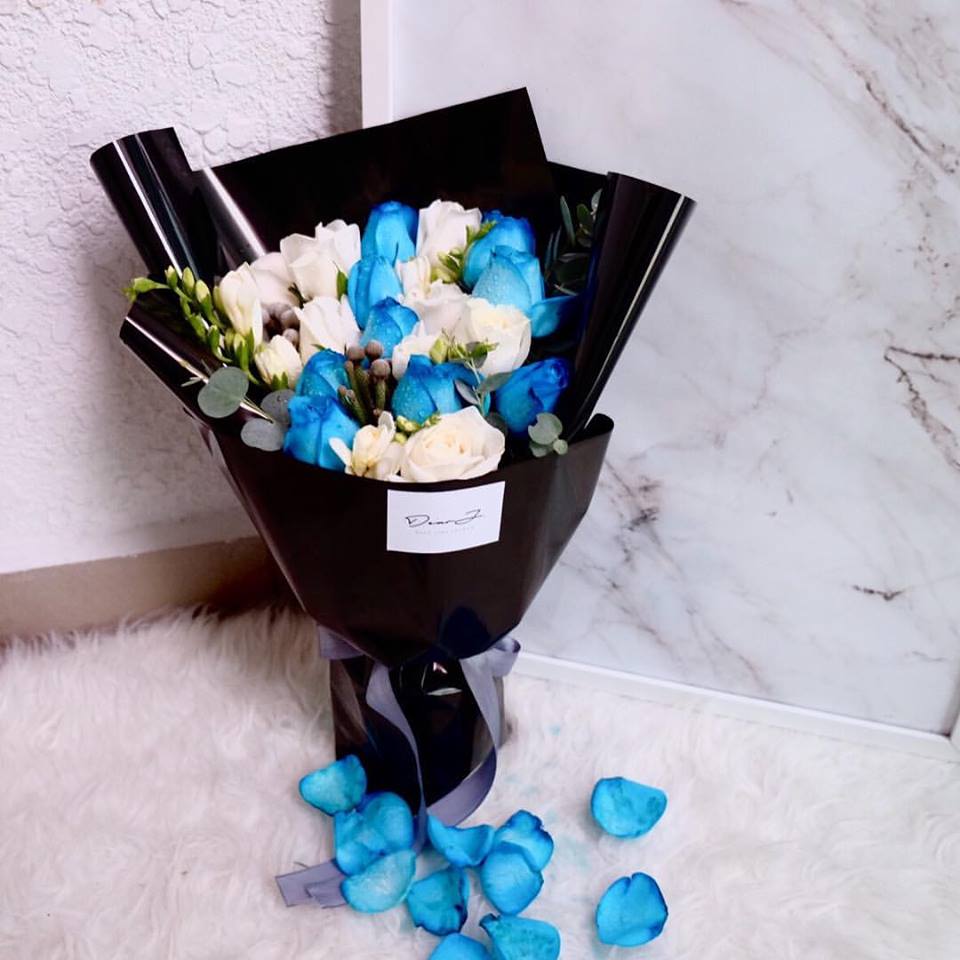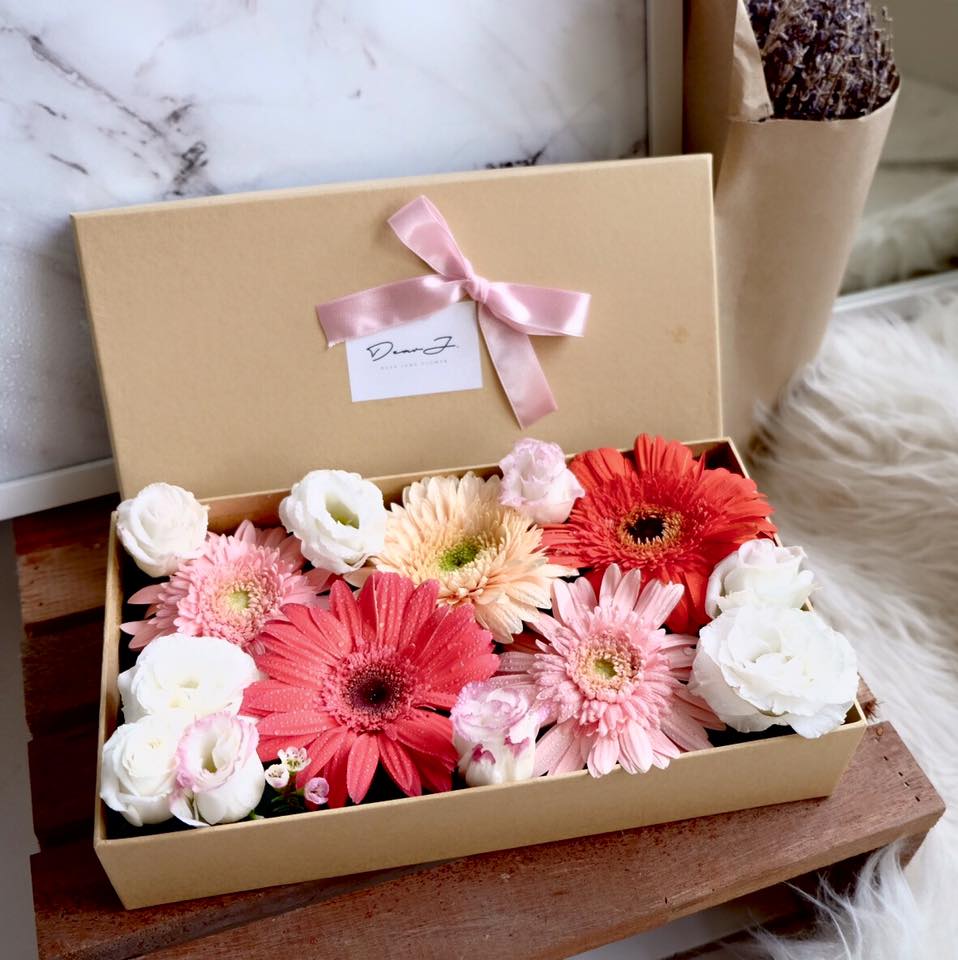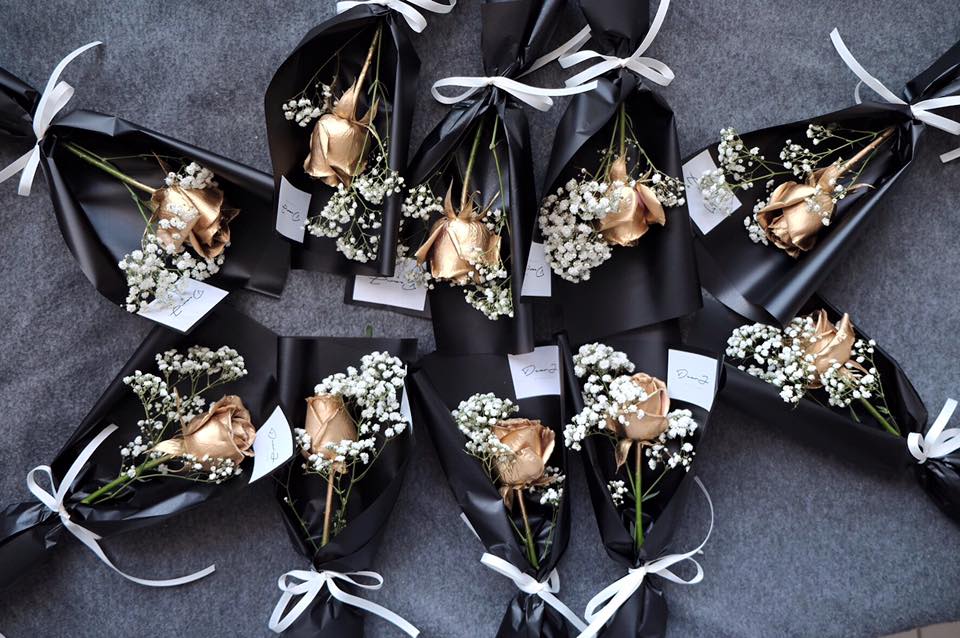 Ever heard of a bouquet of gold roses? This is a unique take on regular ol' red roses and it truly depicts how precious your loved ones are to you because how precious is gold?! Besides their gold roses, they also offer corsages and boxes of beautiful blossoms which no one could resist the beauty of.
Just remember to place your order online 2 days before the day you wish to receive them. Dear J Flower is one of the florist that provides beautiful floral arrangements and their Instagram feed is truly a work of art. I personally love their flower box as well. With beautiful blossoms placed in a box, the moment you remove the cover, the surprise beneath it would definitely warm your receiver's heart and earn you some brownie points.
Website: Dear J Flower
Tel: 016-251 6131
11. Flower Box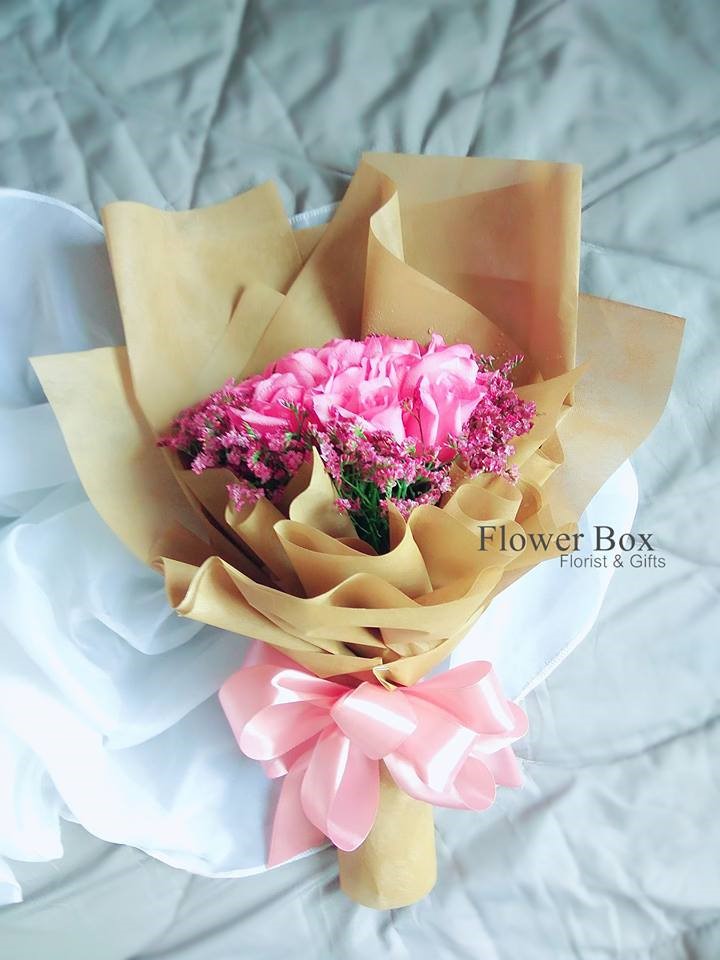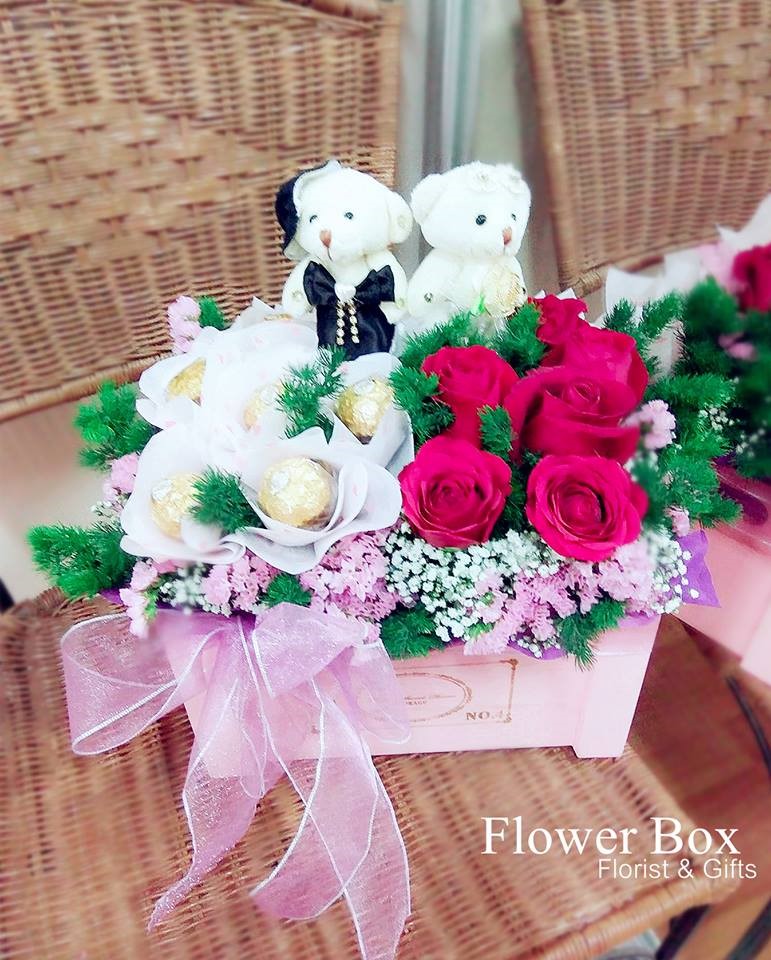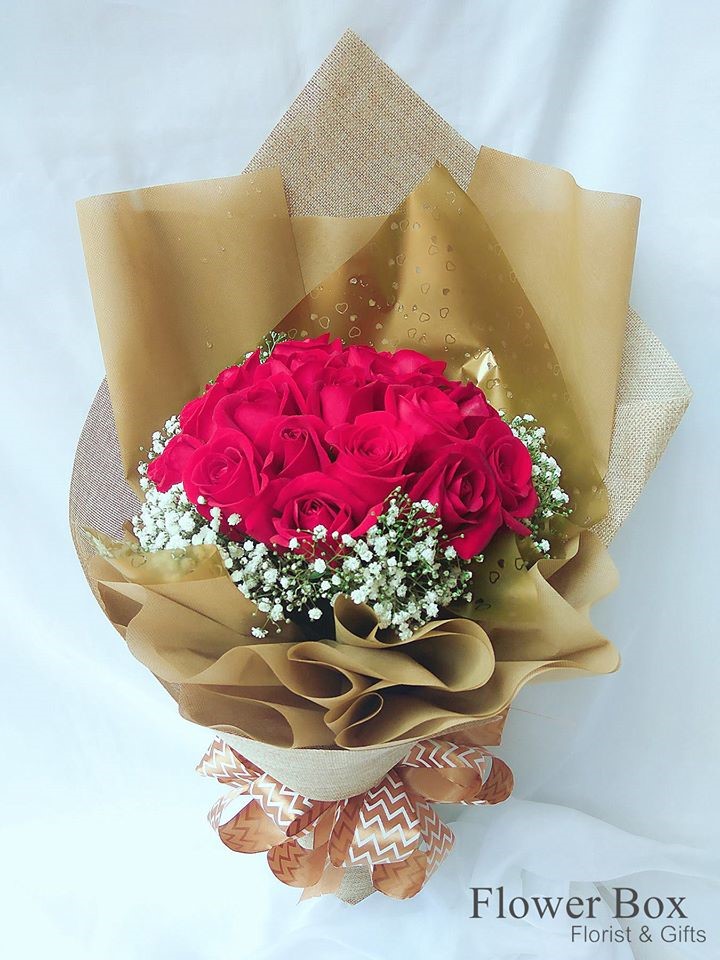 For anyone who thinks that bouquets of flowers are getting a bit mainstream, then Flower Box may have other options for you. Besides your average floral-themed bouquet designs, Flower Box offers an array of services to choose from such as seasonal gifts, floral arrangements, and other add-ons.
Flower Box's floral arrangements consists of some unique designs like fruit baskets, chocolate baskets, artificial flowers, and toy baskets. You might also be able to receive your deliveries on the same day of your purchase, depending on the time of purchase, and deliveries in and around KL are free. Bouquets cost anywhere between RM90-RM1350 depending on the type of flowers and size.
Hours: Monday – Friday: 9am – 6pm, Saturday: 9am – 2pm
Address: No.34, Jalan Bunga Cempaka 6, Taman Muda, 56100 Kuala Lumpur, Malaysia
Website: FlowerBox
Tel: 011-1665-9311 (Whatsapp/WeChat)
12. JoyDott Florist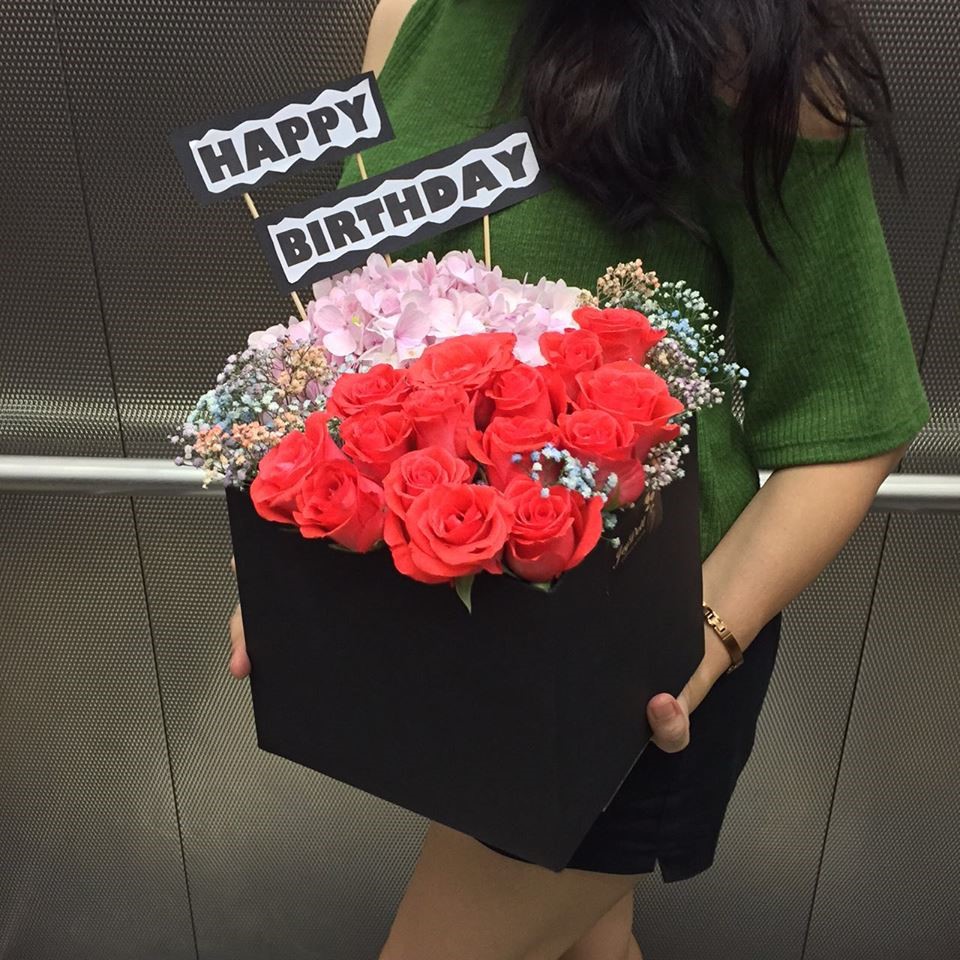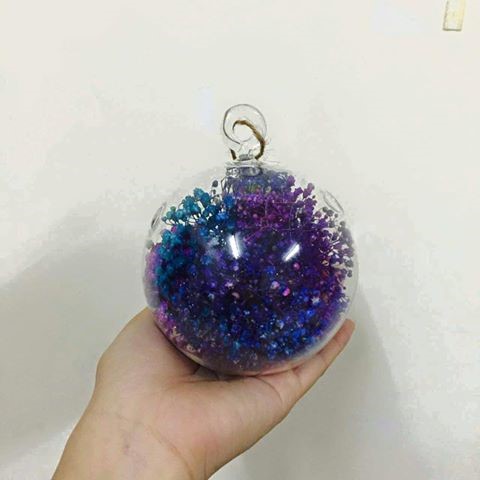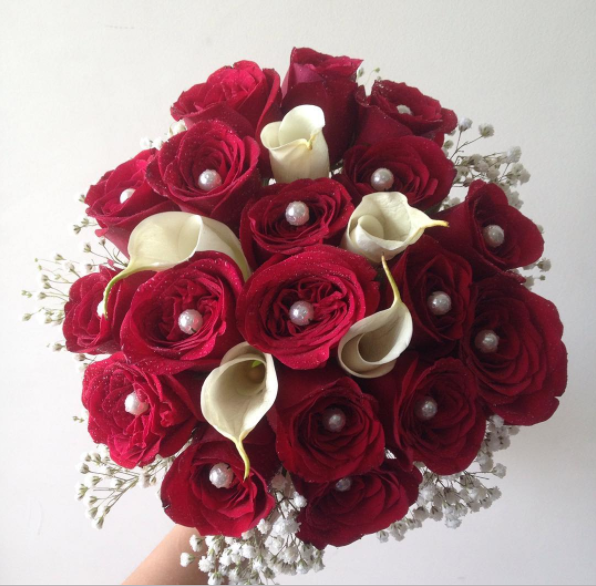 Joydott occasionally creates unique designs according to the latest trends, one of them being the Baby's Breath Greatball which was inspired from 'Pokemon Go'.
Other than that, Joydott also provides colourful and creative floral bouquets and flower boxes for occasions such as graduations, birthdays, marriage proposals, and bridal showers. Their price ranges between RM35-RM850.
Address: PV15 Platinium Lake Condominium, Danau Kota, 53300 Kuala Lumpur, Federal Territory of Kuala Lumpur, Malaysia
Website: JoyDott
Tel: 016 – 322 8740
13. Michelle's Flowery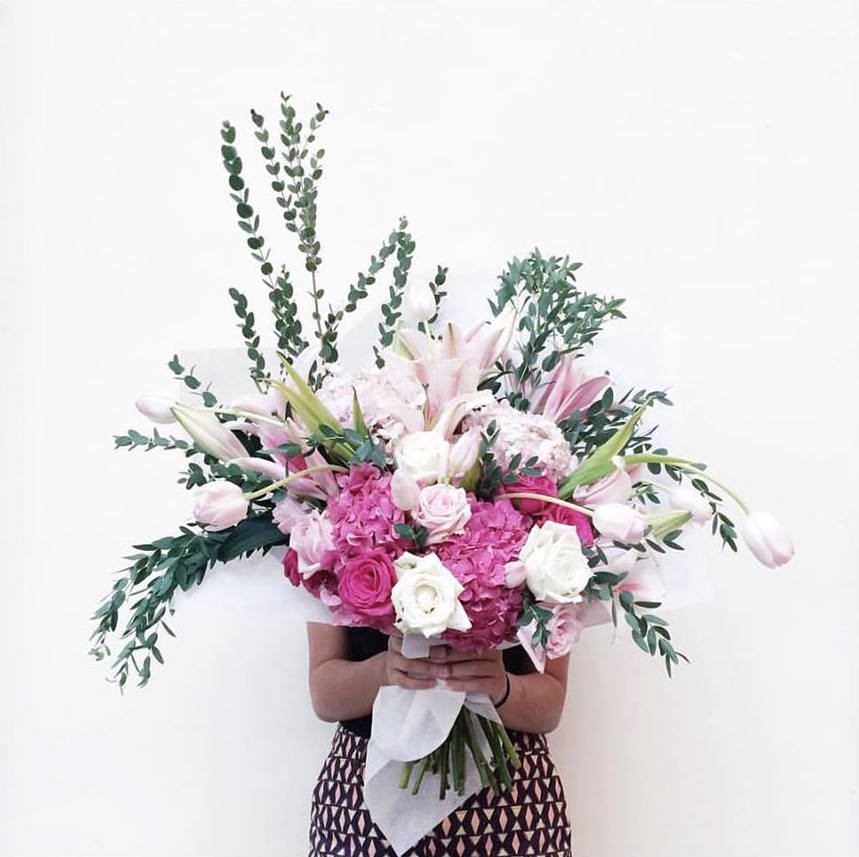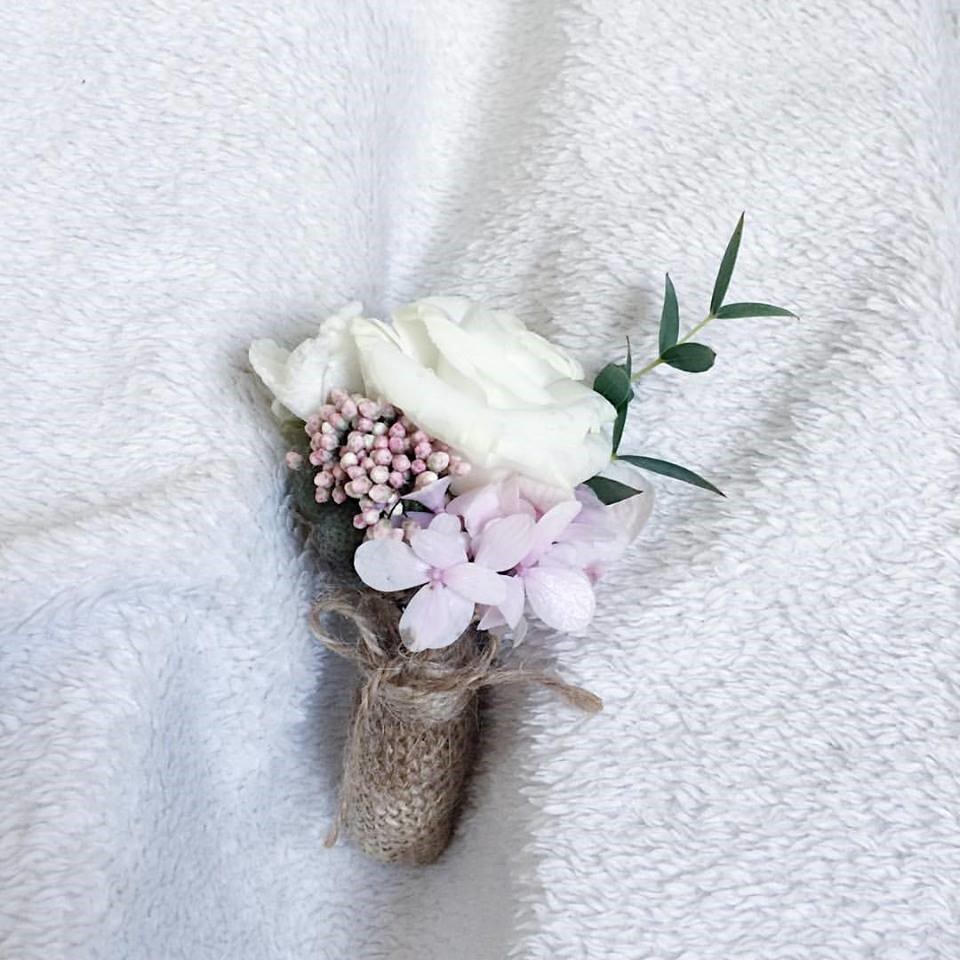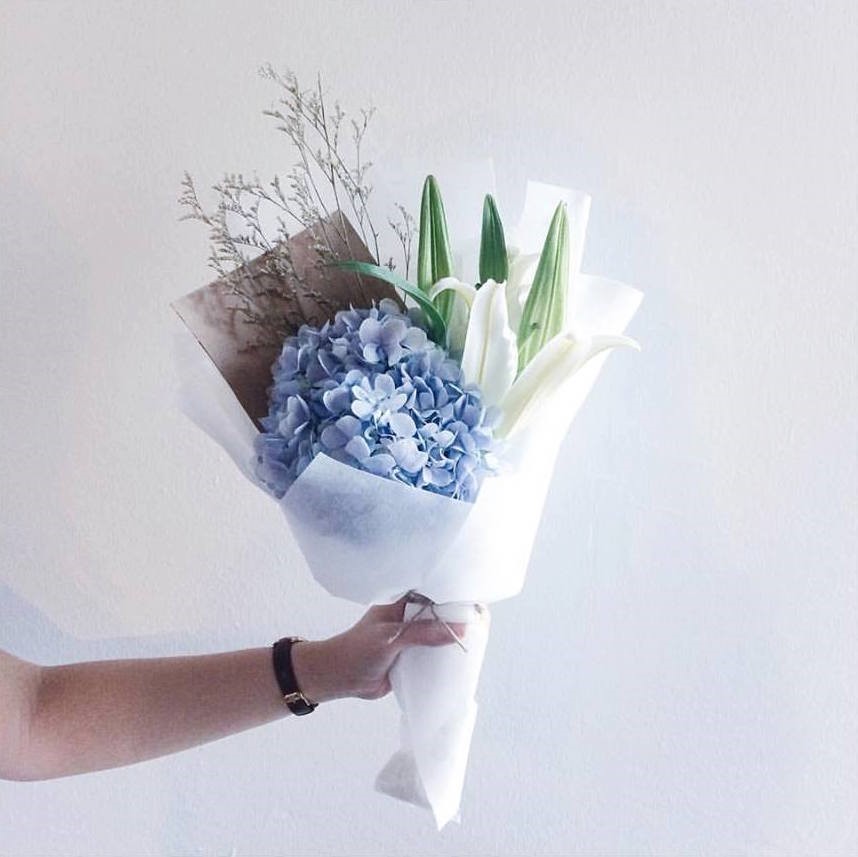 If you're looking for something simple and nothing too flashy, Michelle's Flowery might be just what you're looking for. This self-taught florist has made her own floral bouquet designs that are simple and minimalistic. One of her best floral arrangement is her rustic rose bouquet.
Michelle's Flowery also welcomes custom orders for different occasions such as anniversaries, marriages, birthdays and of course Valentine's Day. The designs really prove that there is 'beauty in simplicity'.
Address: Bandar Sunway, 46000 Petaling Jaya, Malaysia
Website: Michelle's Flowery
Tel: 018-362 5181
14. Blooming Florist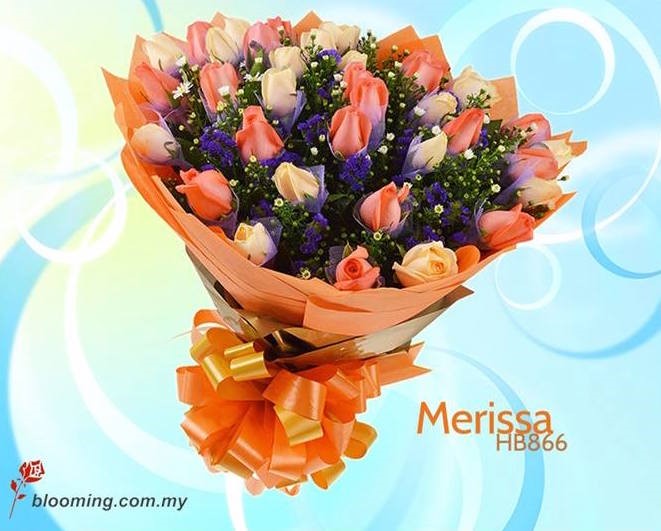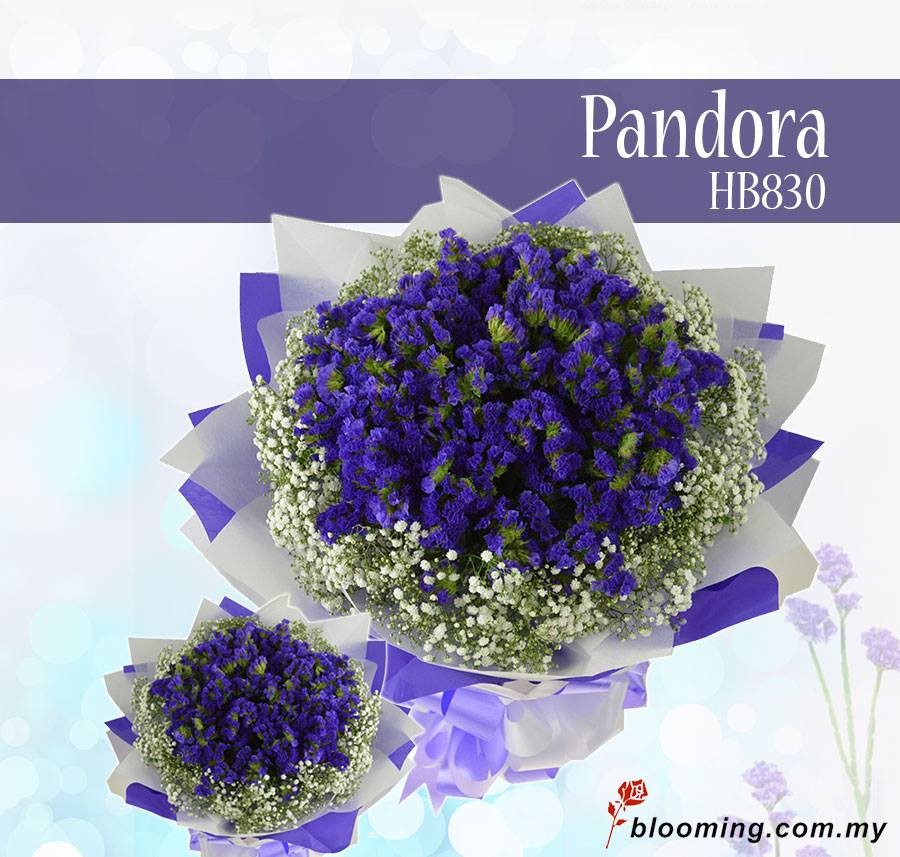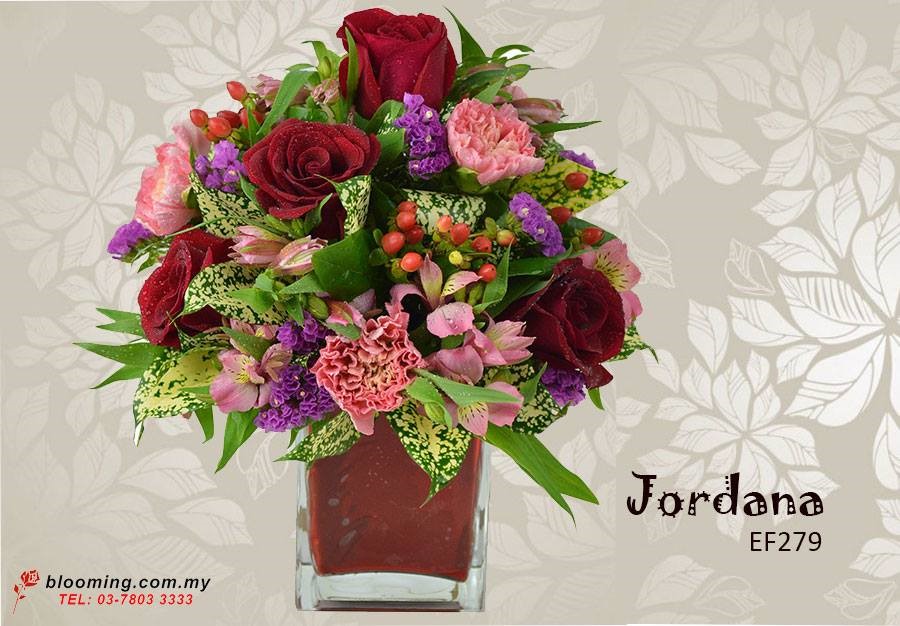 Birthdays, bridal showers, weddings, condolences, graduations, Valentine's Day. These are just some of the occasions that Blooming Florist provides floral arrangements for. They also offer services such as bouquets, flower baskets, flower baskets, cakes and even wine!
On top of that, Blooming Florist can assist in services such as floral decors for table arrangements for some specific occasions. Their floral bouquet pricing starts at RM98.
Hours: Monday – Saturday: 9am – 7:30pm
Address: 117, Block A, Ground Floor Kelana Business Centre
Website: Blooming Florist
Tel: 03-7803 3333
15. Petit Petal Co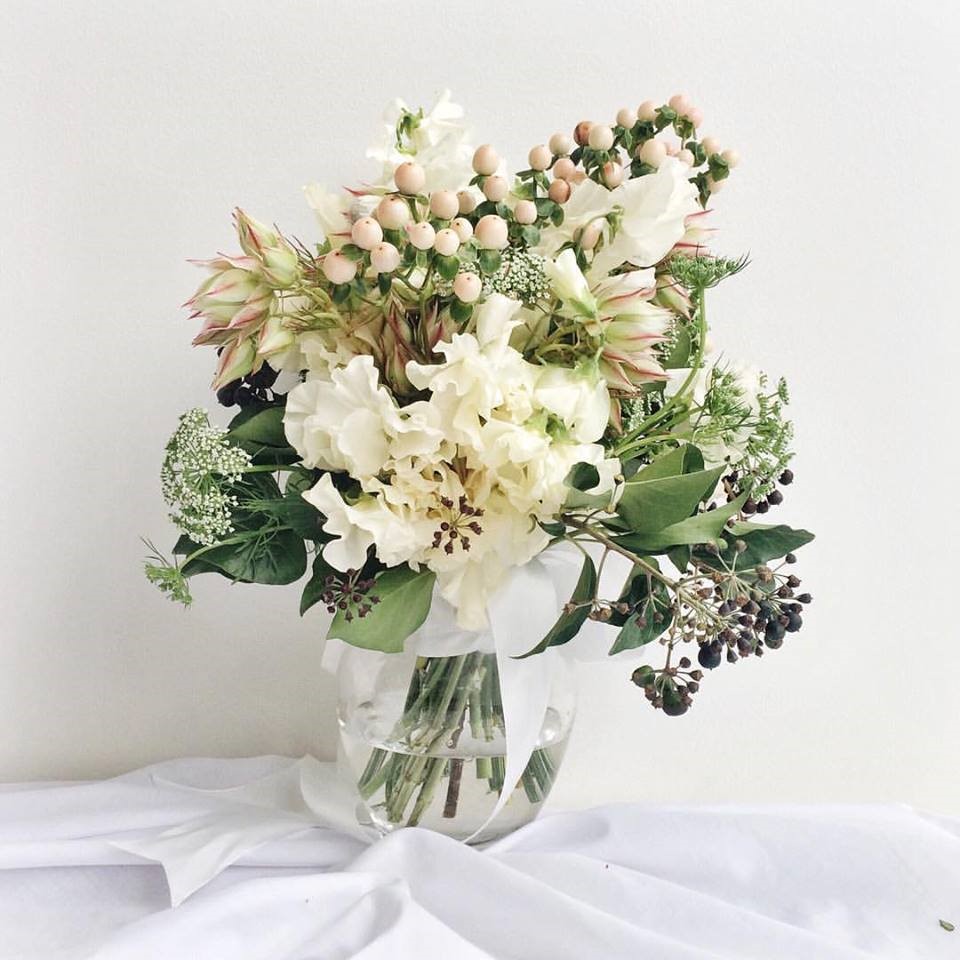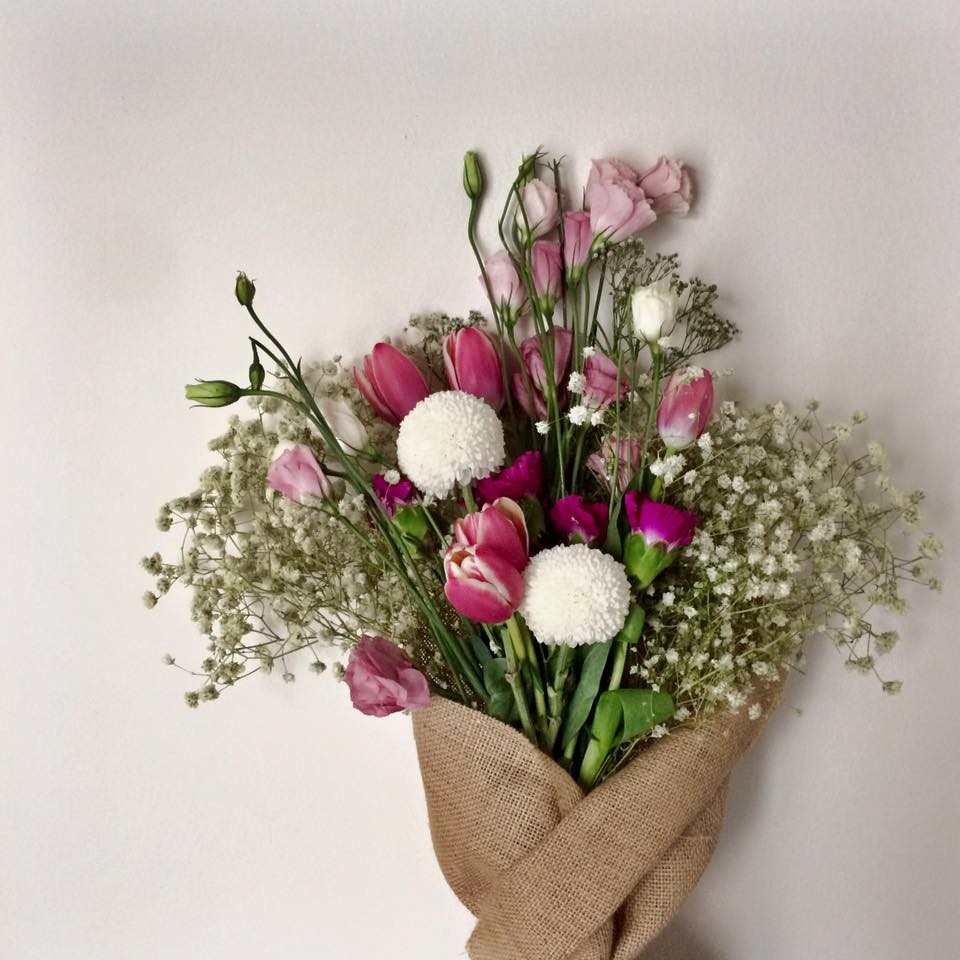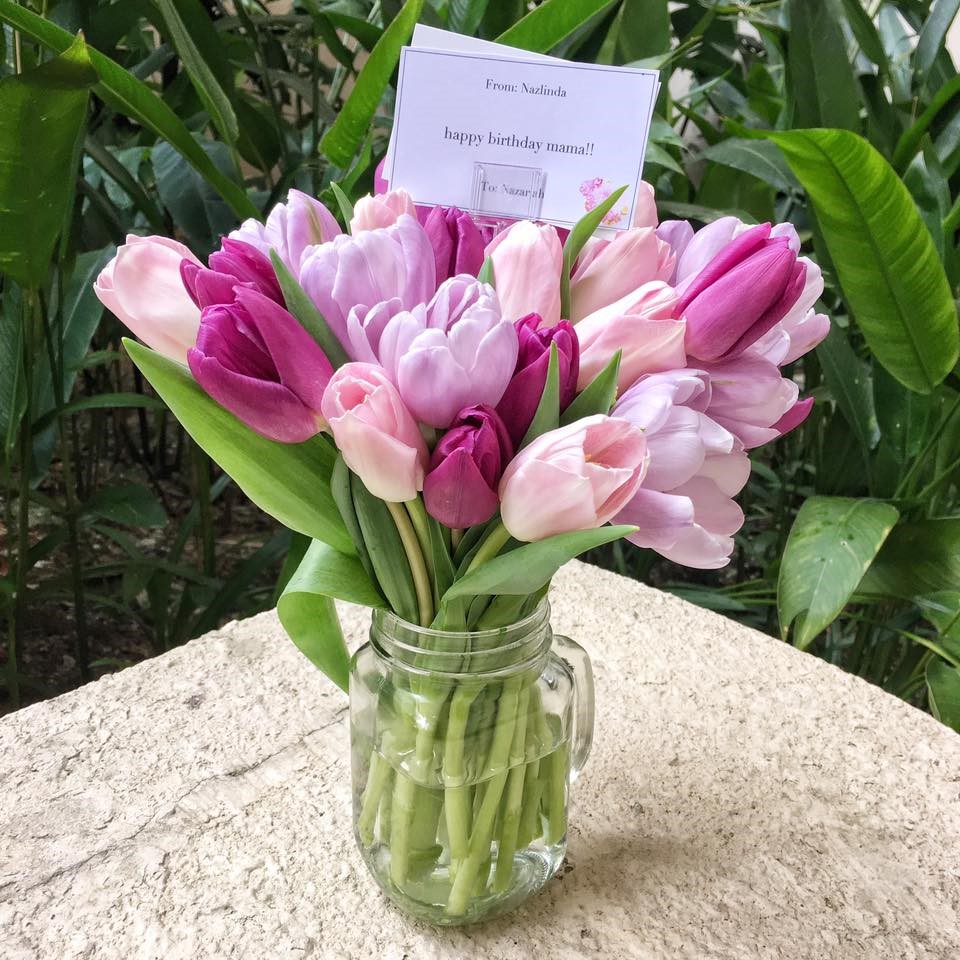 Petit Petal Co offers unique products such as jar bouquets which includes a mason jar and some creative floral arrangements. For more traditional packaging, regular bouquets are wrapped in burlap sacks or just plain brown paper to give it a hipster and rustic kind of look. Arrangements are priced from RM150 (excluding delivery fees).
Website: Petit Petal Co
Tel: 017 2781215
16. BloomThis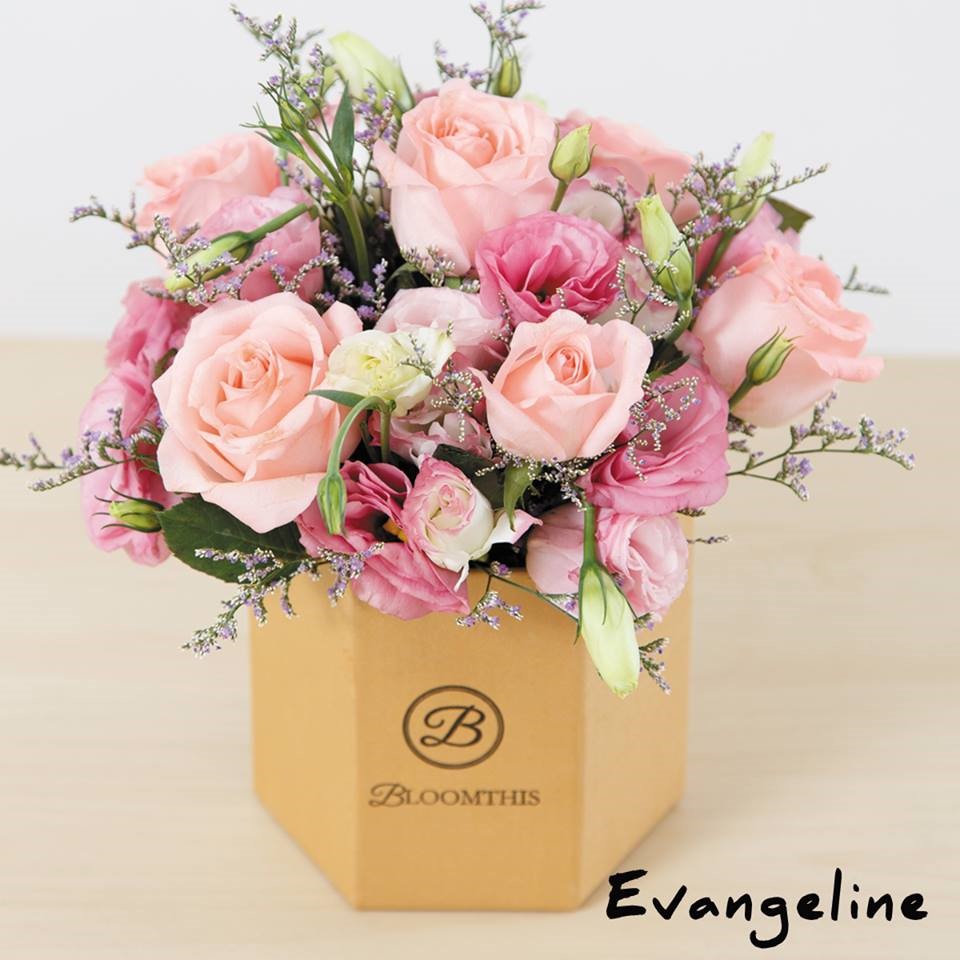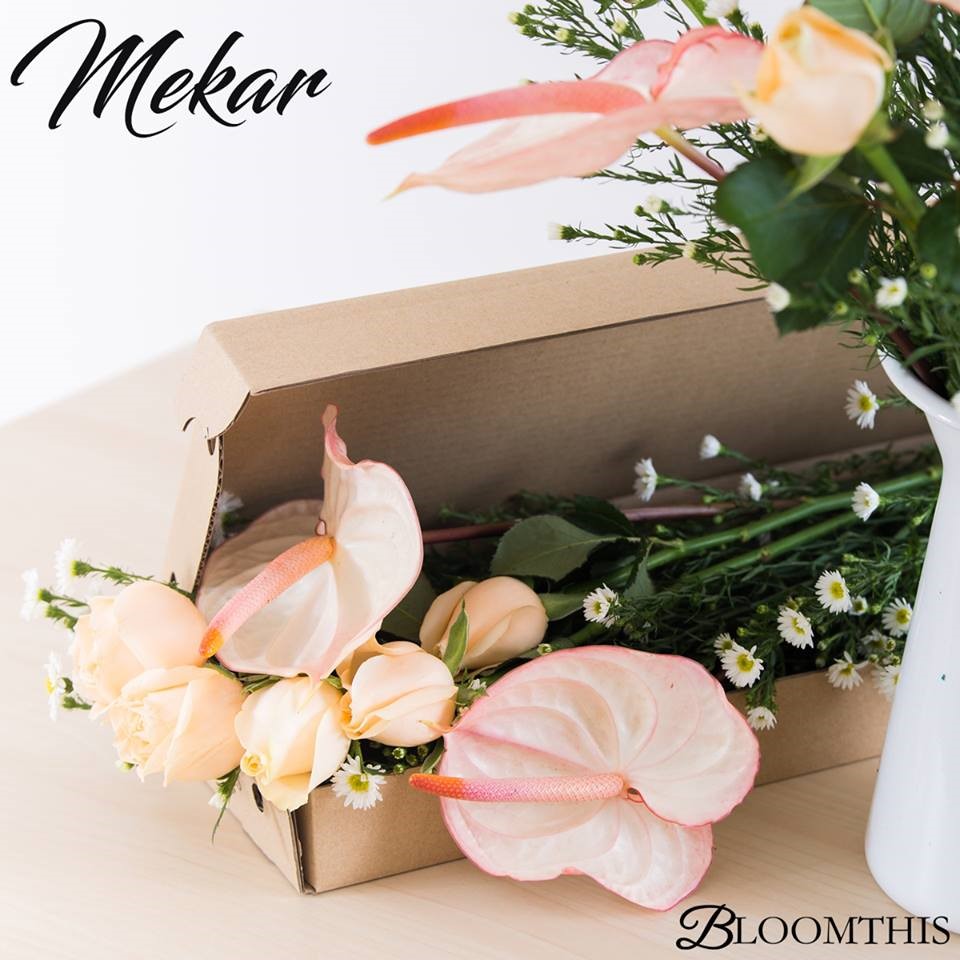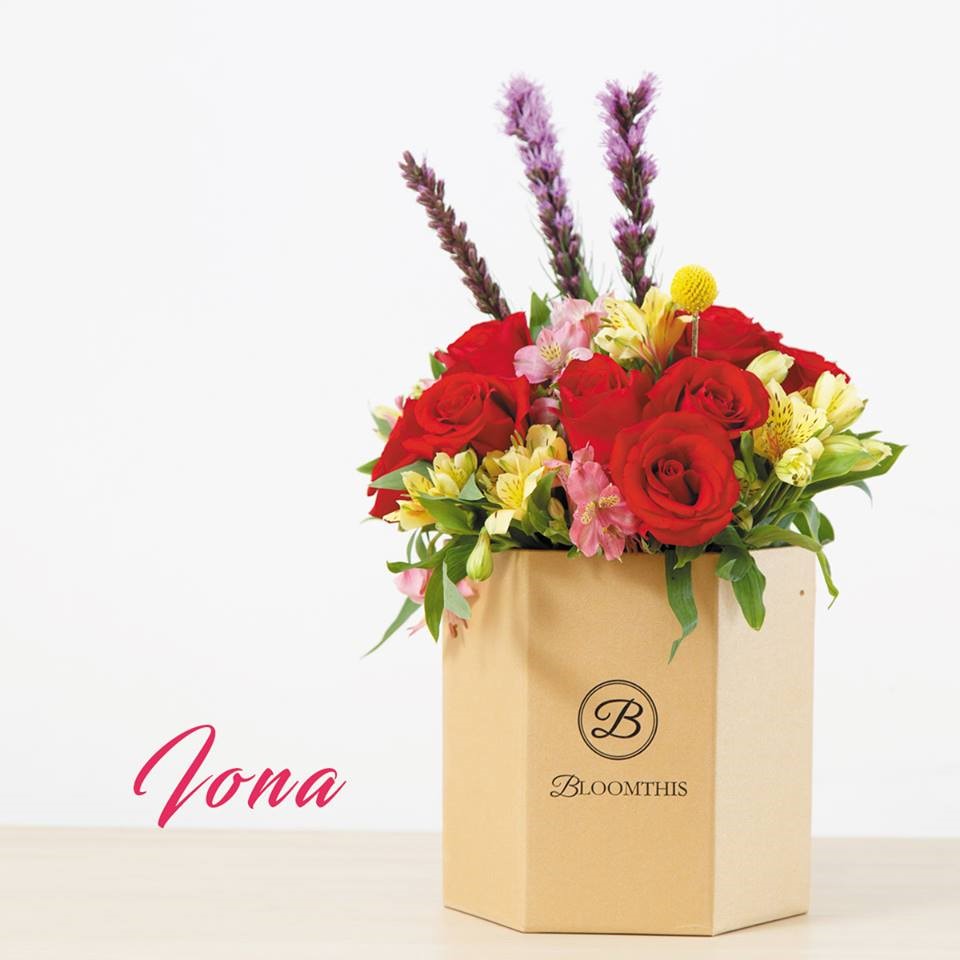 BloomThis provides flower boxes and regular bouquets that consists of specially handpicked flowers. Being a subscription service as well, they deliver these flowers weekly and whoever the recipient is will be always surprised at the floral arrangements because you won't know what you're going to get until you unbox them.
BloomThis offers free deliveries within Kuala Lumpur and Petaling Jaya. Also, be sure to complete your purchase before 12pm from Monday to Friday to enjoy a same- day delivery. The prices of their products range between RM79-RM269.
Hours: Monday – Friday: 9am – 6pm, Saturday: 9am – 1pm
Website: BloomThis
17. A&E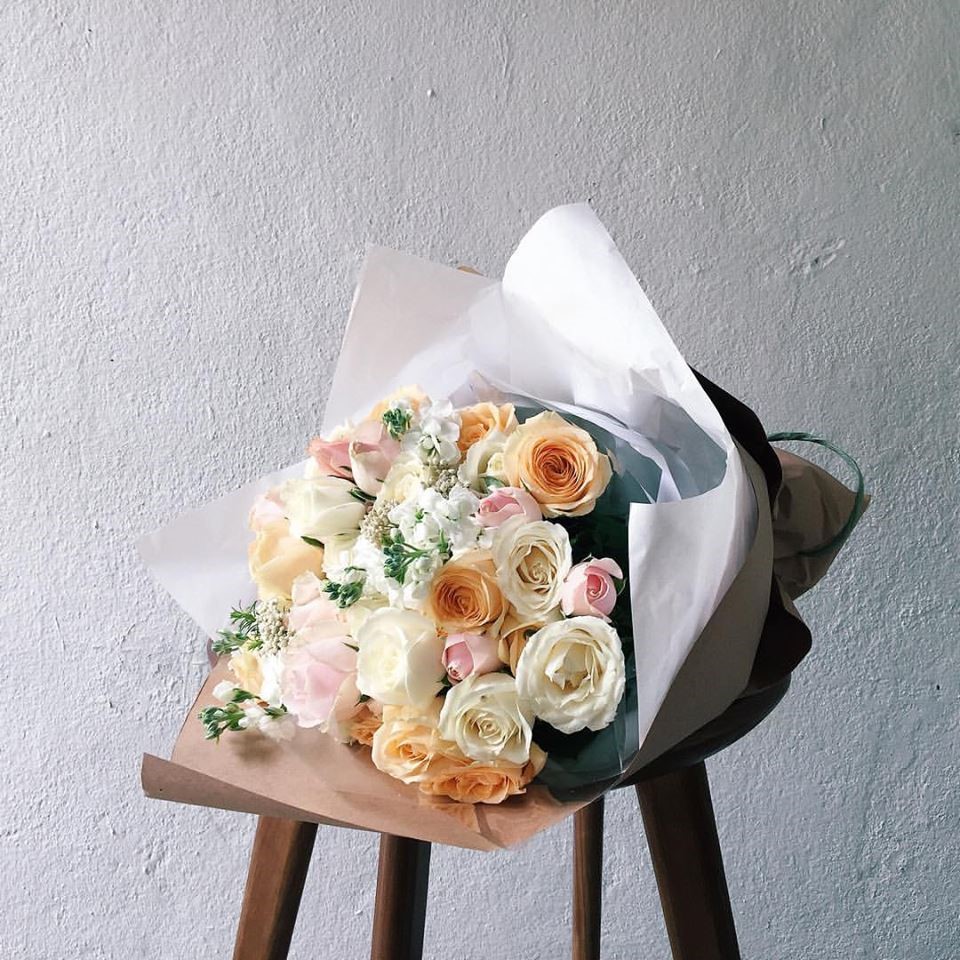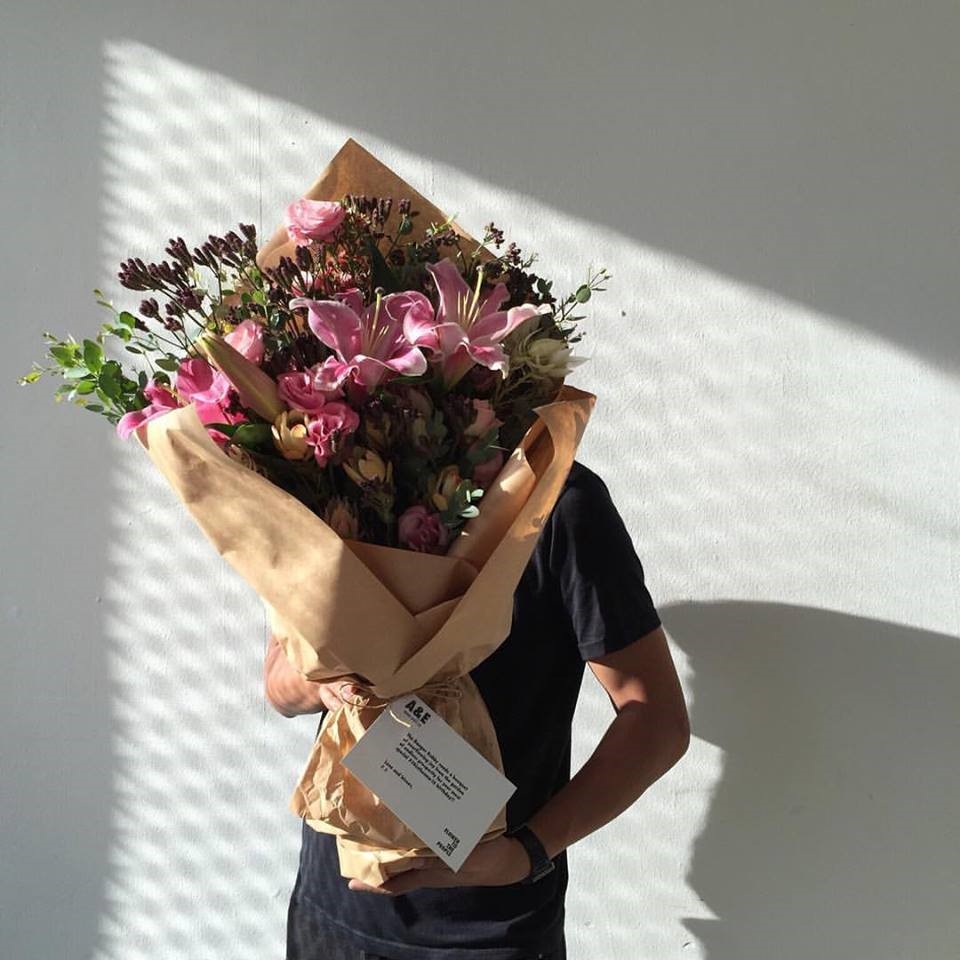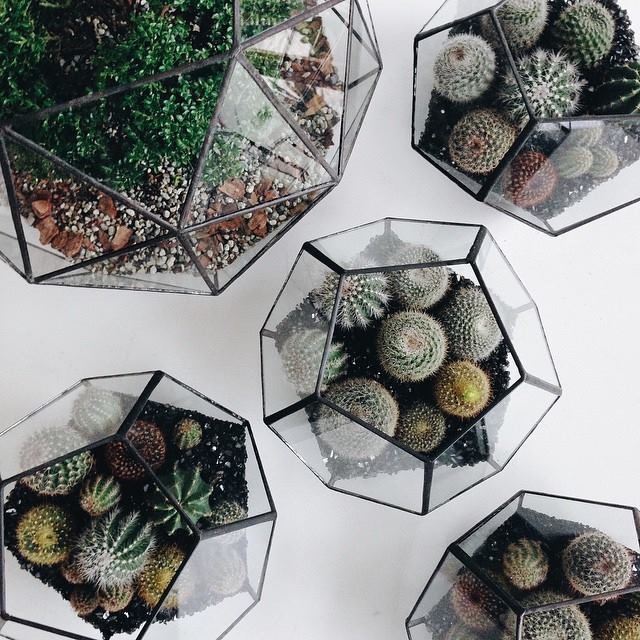 Besides typical flower bouquets and wedding decors, A&E is unique due to the fact that they take in custom orders from people for different occasions like weddings and birthdays.
Some of their custom orders include floral headpieces, and personalised miniature terrariums for some beautiful home décor. All of their bouquets start from RM150.
Website: A&E
18. Country Victoria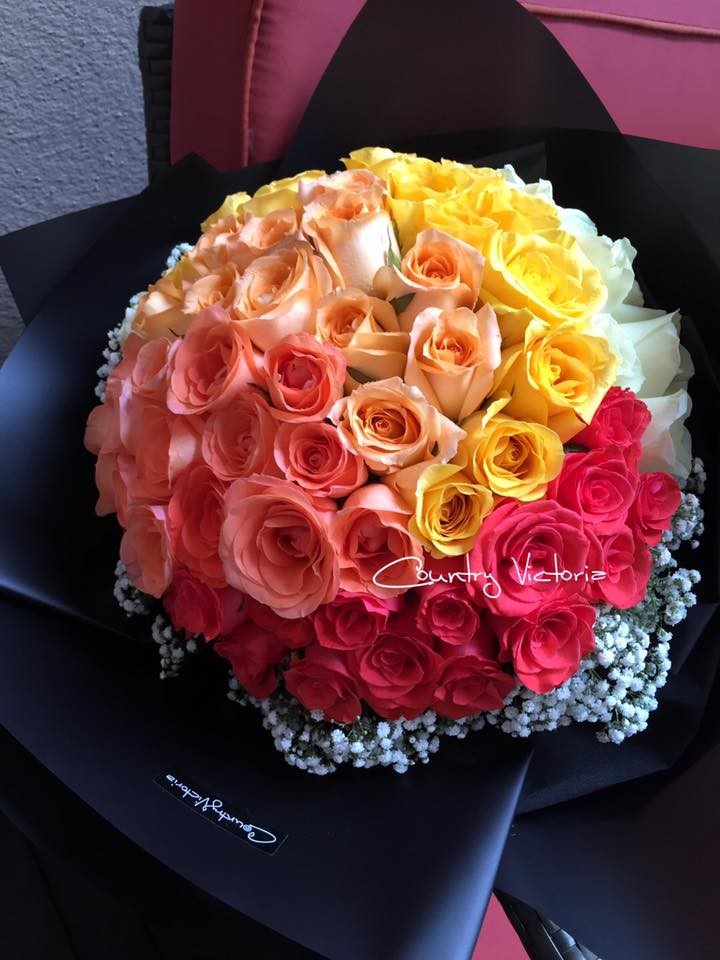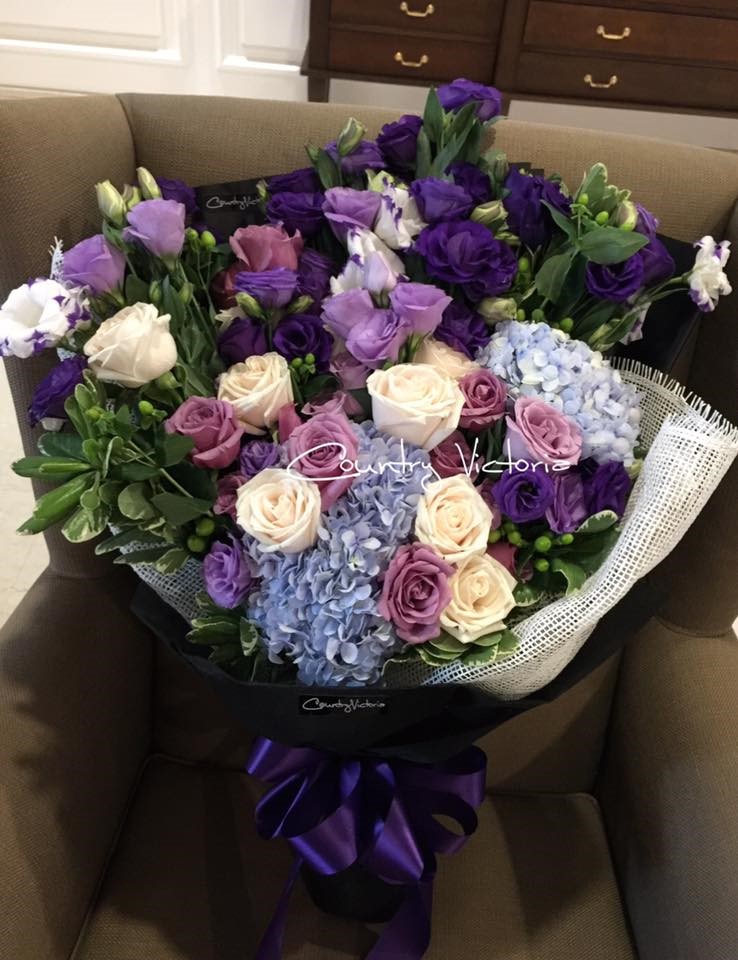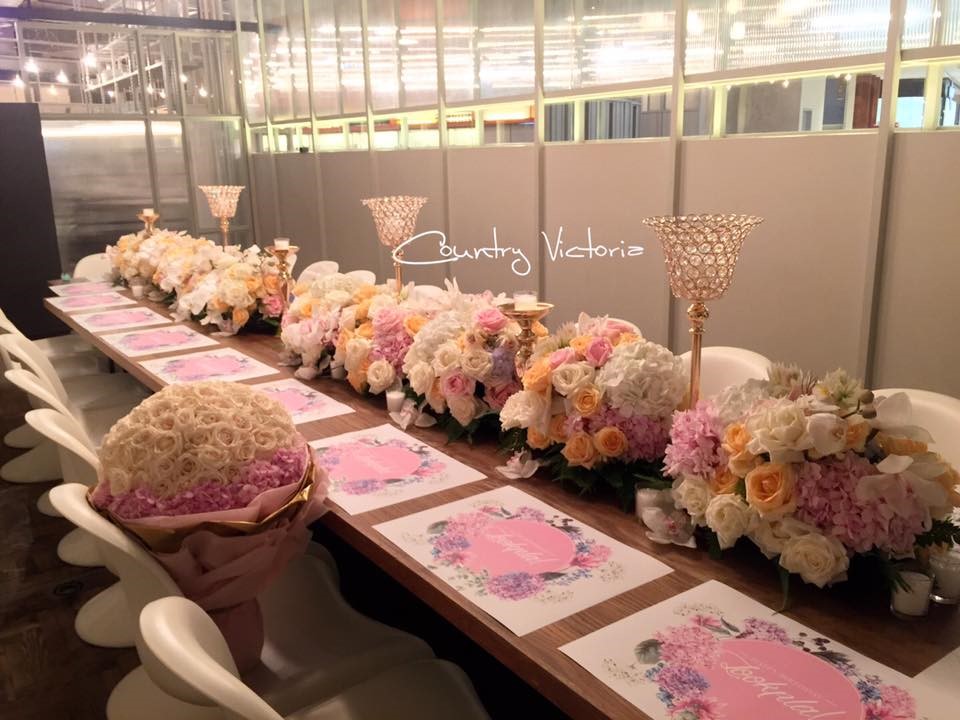 For rose lovers, you can opt for Country Victoria. They provide beautiful and colourful floral combinations and bouquets that comprises of an array of different coloured roses.
This florist also focuses on floral decorations for events and weddings. Prices at Country Victoria starts from RM180 and a preorder 3-5 days prior to the date of your delivery is necessary.
Website: Country Victoria
Tel: 012-687 3555
19. Warm Wishes Florist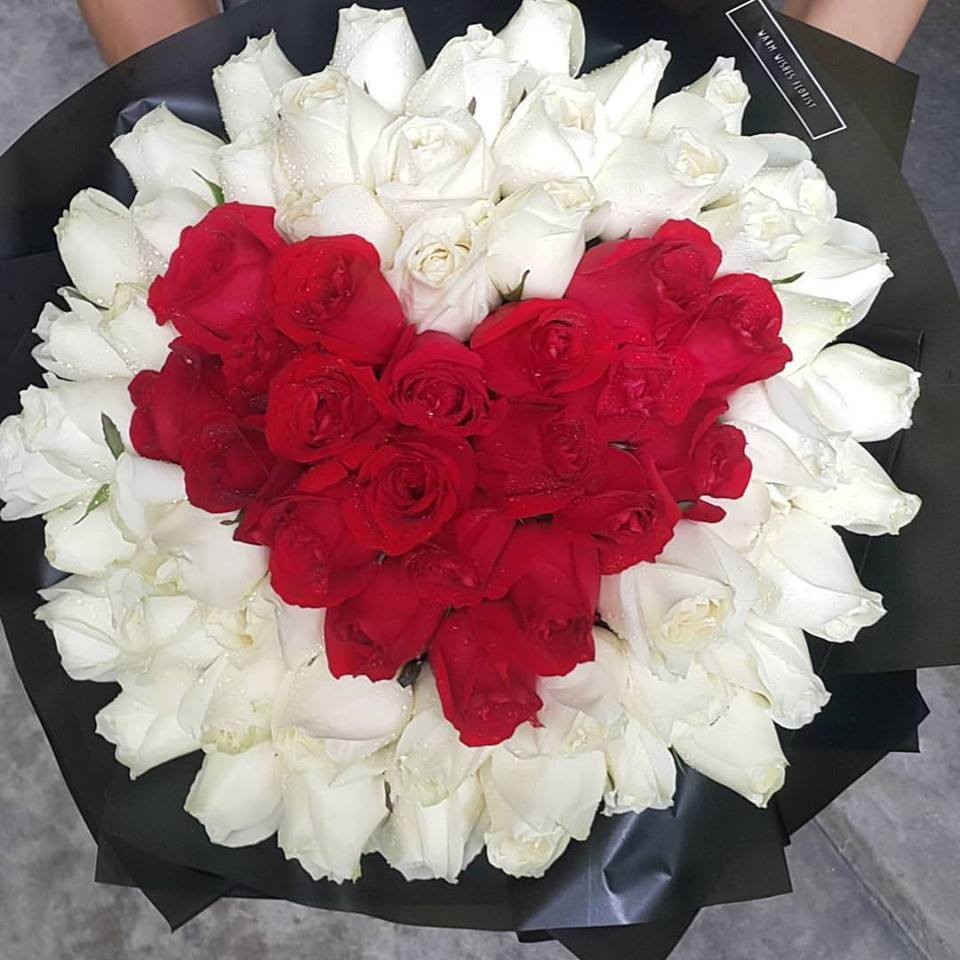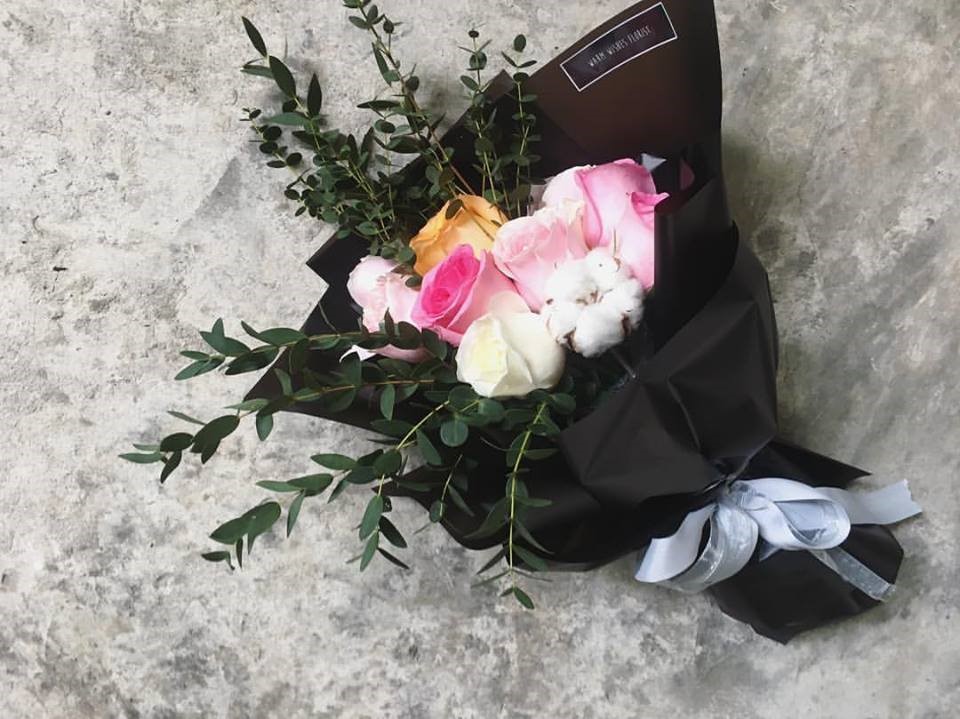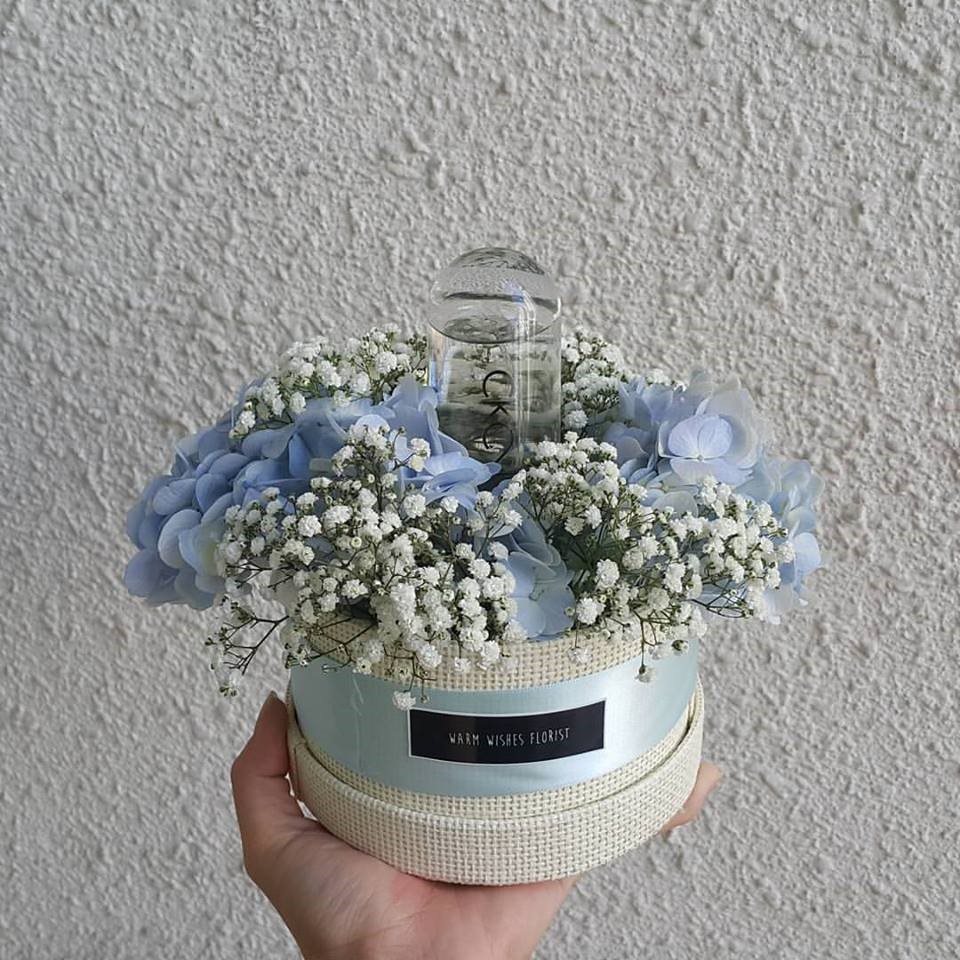 True to its name and like every other florists' goal, it's to make their customers happy by helping them send warm wishes to their loved ones through their beautiful flower arrangements.
Warm Wishes Florist provides your average hand bouquets, bridal bouquets, and seasonal bouquets. The price range of their bouquets are anywhere between RM150-RM620.
Address: Block B, GC-19, Kelana Square, SS 7/26, SS7, 47301 Petaling Jaya, Selangor
Website: Warm Wishes Florist
Tel:  017 8233266
Bonus
20. Lervish Flower Couture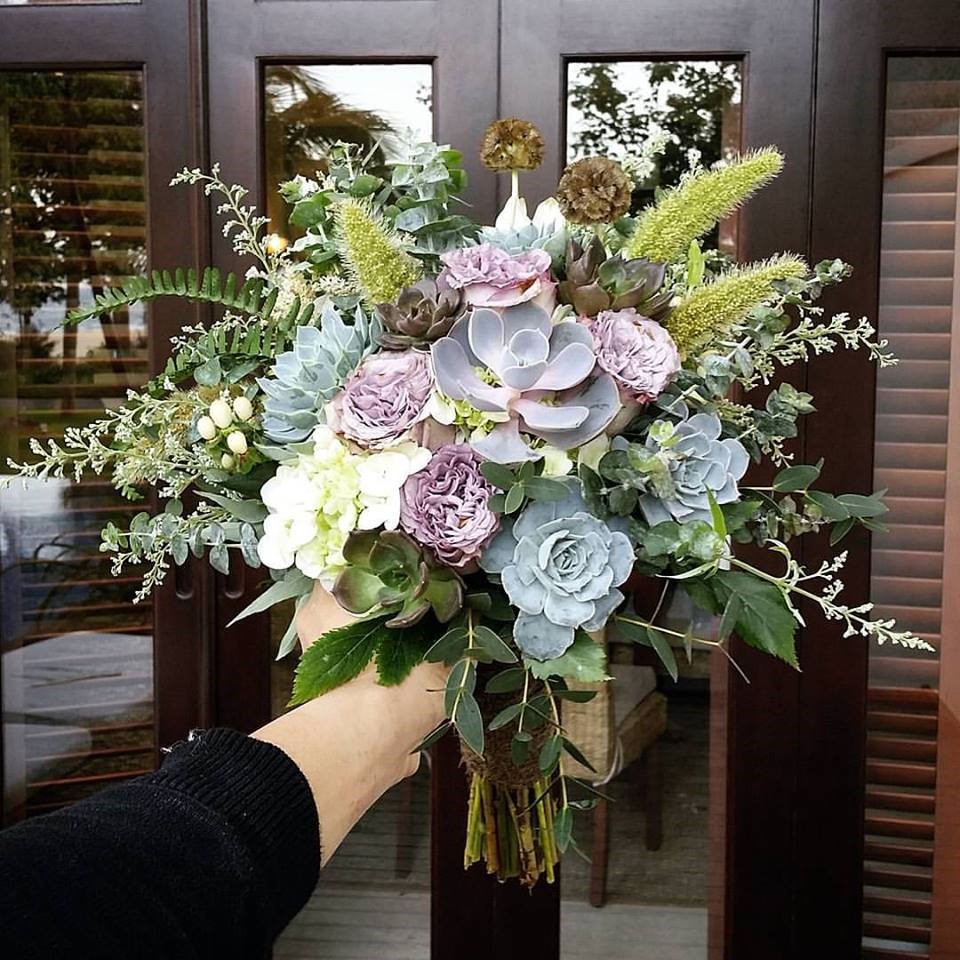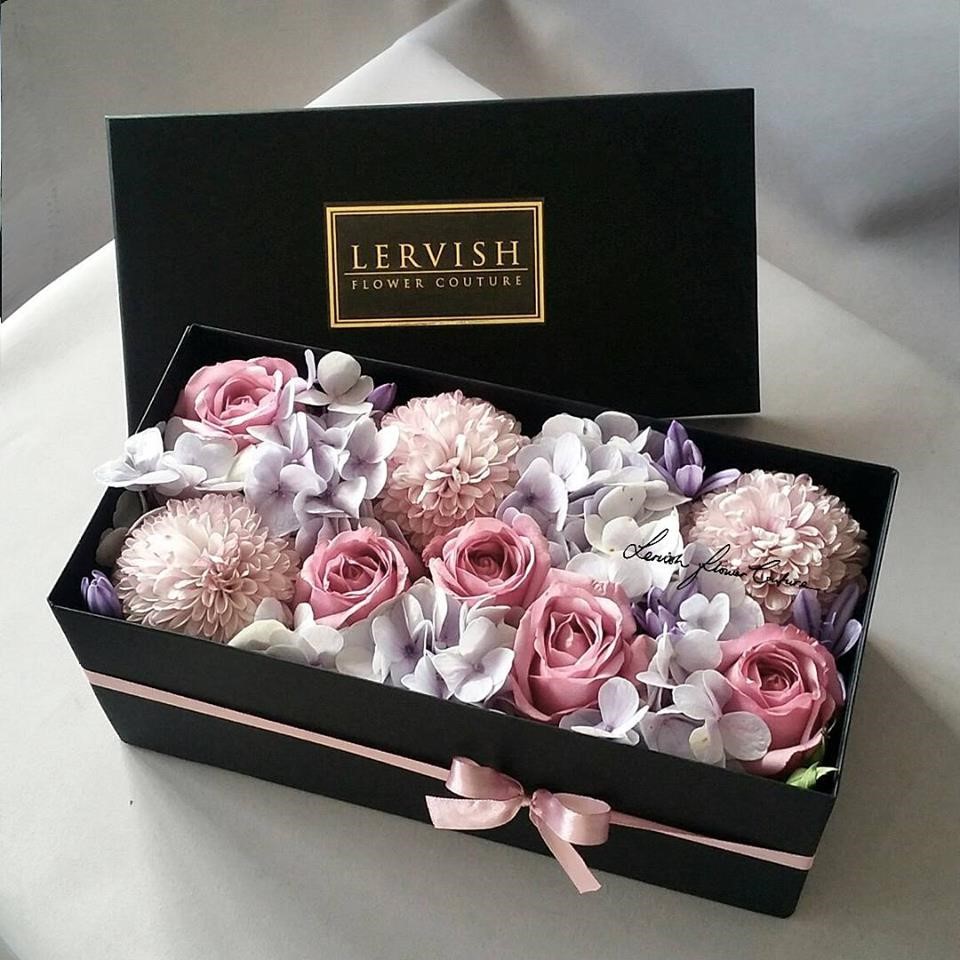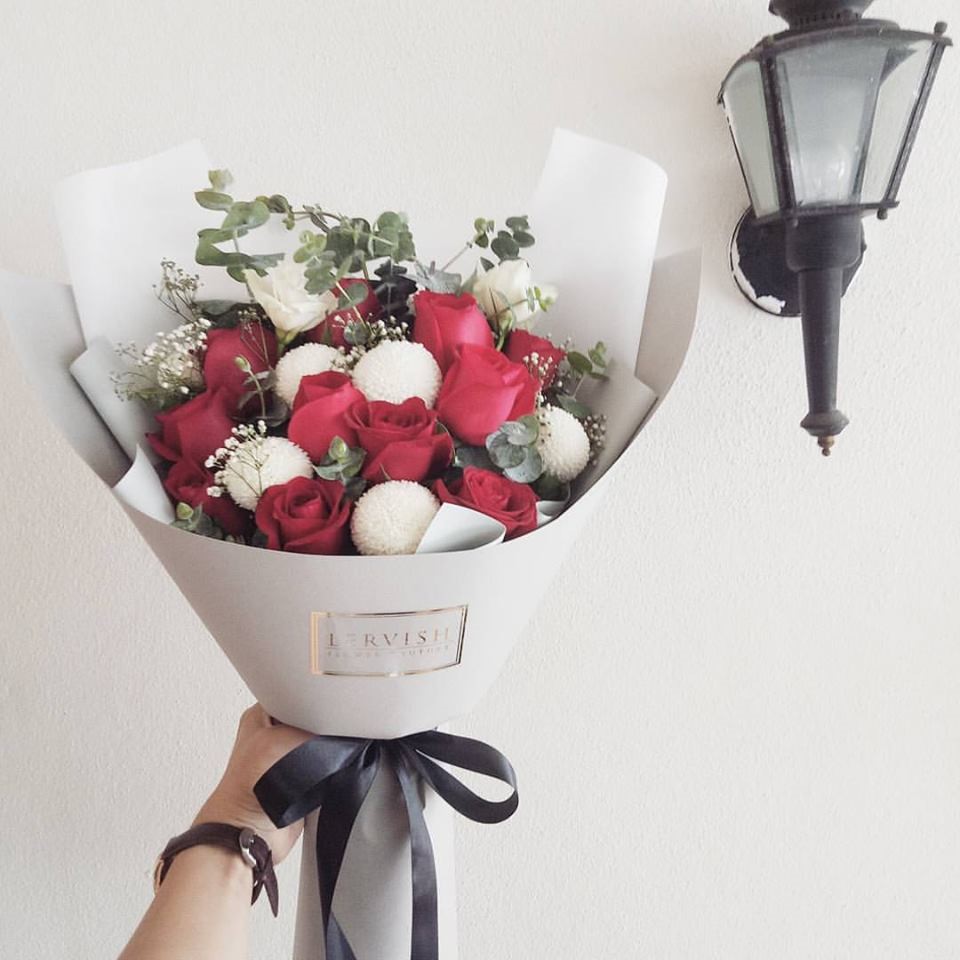 To our Penang readers, we've got you covered with this floral delivery service in Penang known as Lervish Flower Couture. It is the perfect place to check out during any festivities relating to love, like the upcoming Valentine's Day or during anniversaries.
While they provide regular floral bouquets, they also offer beautiful signature flower boxes and specialise in event decorations like silk flower arrangements. Their products range anywhere between the prices of RM150-RM580. Just make your order by calling them up or through their WhatsApp.
Address: 46, Solok Kampung Jawa 6, 11950 Bayan Lepas
Website: Lervish Flower
Tel: 017-490 7726
Feature Image Credit: Flowerday, Petit Petal Co