I'm sure you've all heard about the new RapidKL LRT station extensions that just opened earlier this month, with 13 new stations added to the Kelana Jaya line and two new ones on the Ampang line (in addition to the 8 stations already starting operations earlier this year).
The extended Kelana Jaya line wends its way through major areas of Subang and Shah Alam, while the Ampang line connects you to various parts of Puchong and Kinrara, so it's easier than ever to get to these places. The new Putra Heights station connects the Kelana Jaya and Ampang lines, so you can switch lines quite easily.
Not only are we getting new stations, the LRT themselves are getting upgrades too, with better air-conditioning, bigger windows, CCTV coverage, and a 'Dynamic Route Map' to help provide passengers with information on destinations and directions upon arrival to their chosen stations.
Now feels like as good a time as ever to start exploring further places in our city that we couldn't reach as easily before, so here's a list of places that you can now conveniently get to with the new LRTs!
IOI Mall, Puchong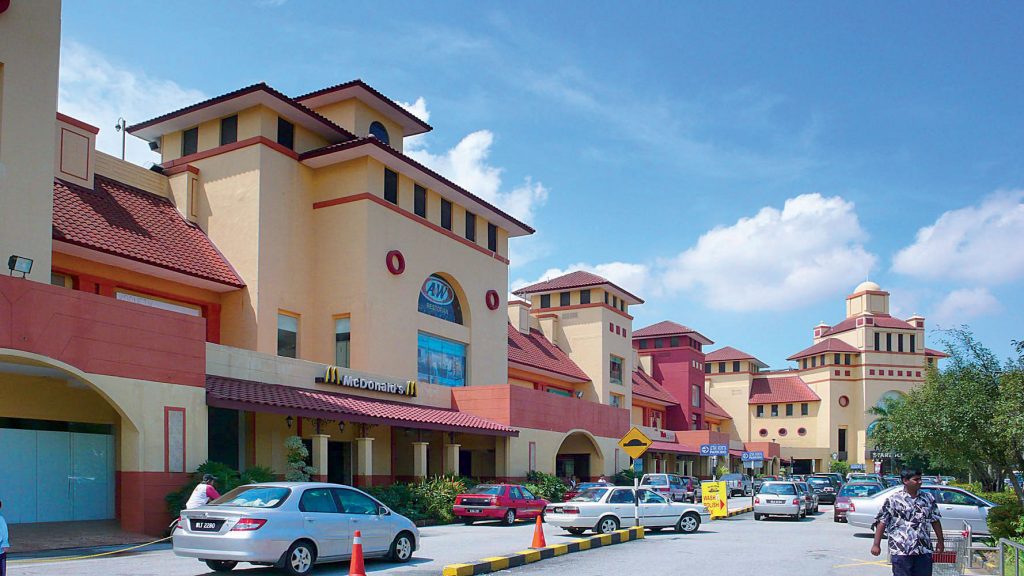 IOI Mall has been around for a few years now, and finally us people who live further away and don't feel like driving long distances can just hop on to the Ampang line LRT and stop at the IOI Puchong Jaya station. A short walk leads right to the mall, so you can catch your movies, grab a bite to eat, go bowling or karaoke-ing with friends, and shop with no hassles.
Address: IOI Mall Puchong, Bandar Puchong, Batu 9 Jalan Puchong, 47100 Selangor
Ayer Hitam Forest Reserve, Puchong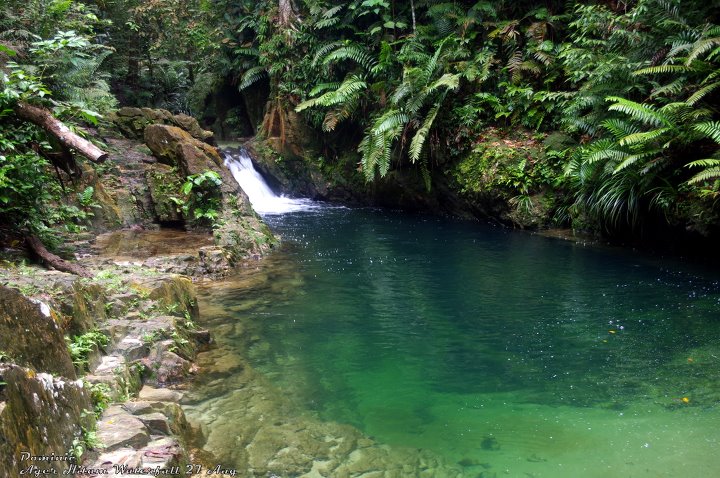 For all you jungle trekking junkies out there, you can make your way to the Ayer Hitam Forest Reserve by LRT now to get your nature fix! By stopping at either Bandar Puteri or Taman Perindustrian Puchong (TPP) stations, a short 7-minute drive is all it takes to reach the Taman Wawasan entrance to the forest and to begin your hike. Beautiful waterfalls and natural phenomena await within this forest reserve that spans over 1000 hectares. Plenty of space for you to explore and get down with nature!
Da:men, USJ 1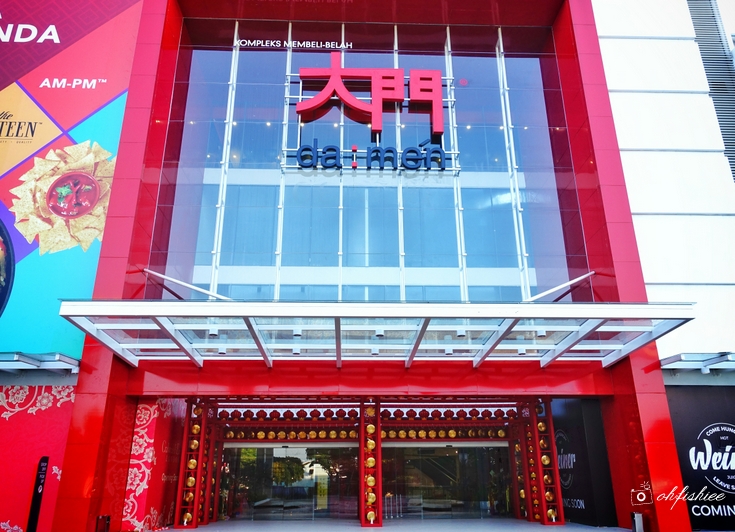 This newly-opened mall in Subang, dubbing itself an Asian lifestyle mall, is now accessible through public transport! By stopping at the USJ 7 station on the Kelana Jaya line, you're a 5-minute walk away from the mall. With it's wide assortment of food to eat, quirky clothing stores, 10,000-square feet beauty haven, and an artisanal concept marketplace from Singapore, you'll find no end of things to do at Da:men.
Address: No.1, Persiaran Kewajipan, USJ 1, 47600 Petaling Jaya, Selangor
Farm In The City, Sri Kembangan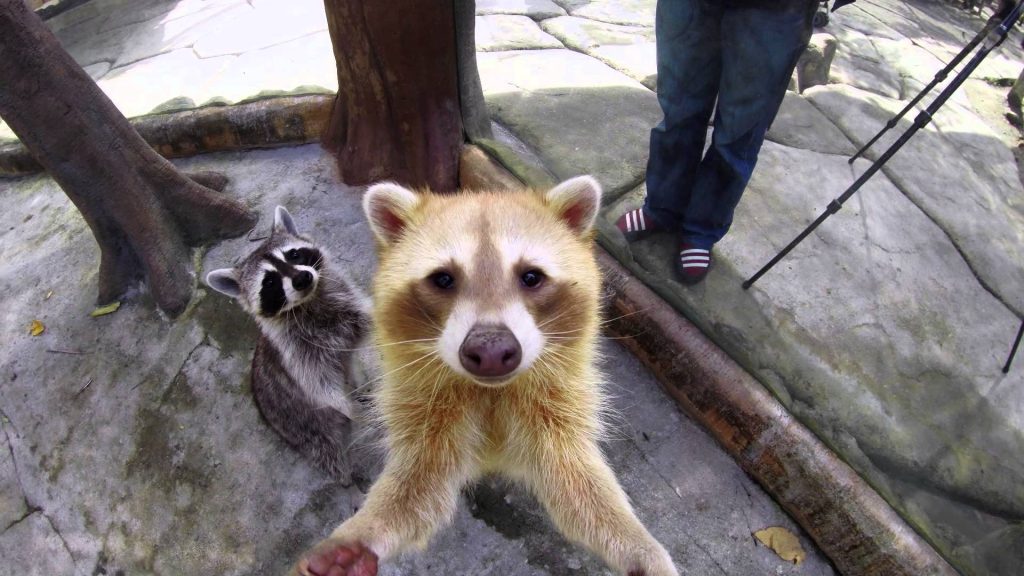 You might have heard about this petting zoo in Sri Kembangan, with it's myriad of animals that you can interact with, including alpacas, miniature ponies, prairie dogs, wallabies, and deer, and other activities like a fruit and vegetable farm, a butterfly garden, horse riding, an aviary, and a reptile cavern. It's pretty near one of the new LRT stations, the Puchong Perdana station on the Ampang line, and it only takes a short drive to get to the farm from there. Hail a cab or grab an Uber and you're all set to hang out with some furry friends!
Address: Lot 40187-40188, Jalan Prima Tropika Barat, Bandar Putra Permai, 43300 Seri Kembangan
Sky Park @ One City, USJ 25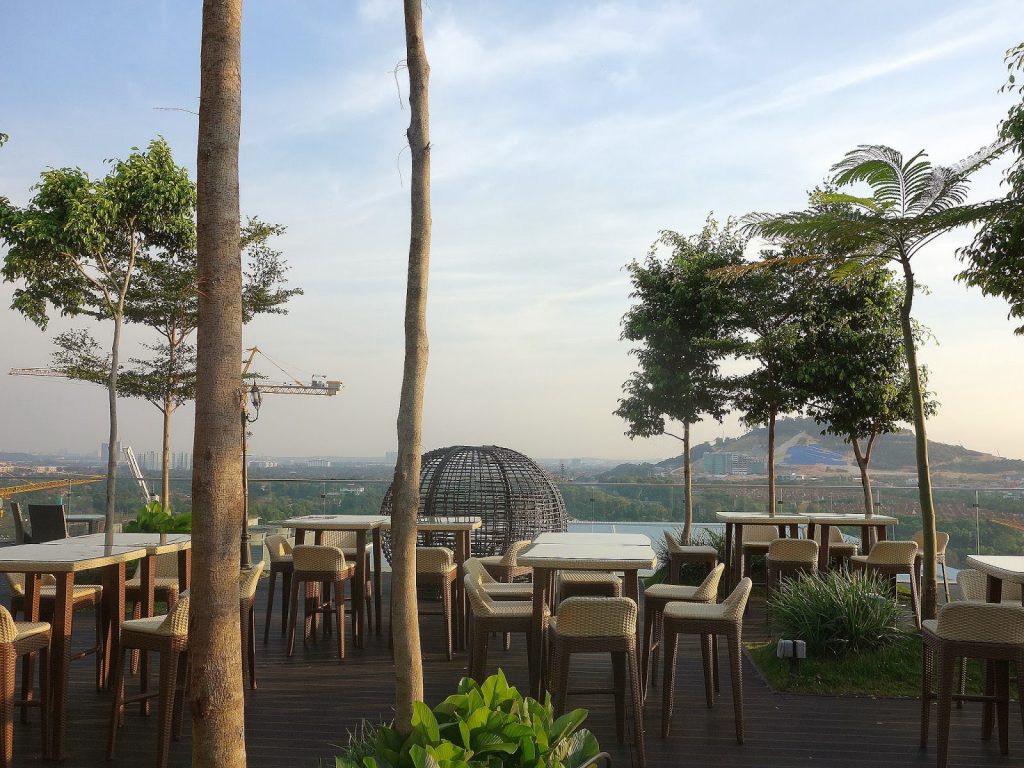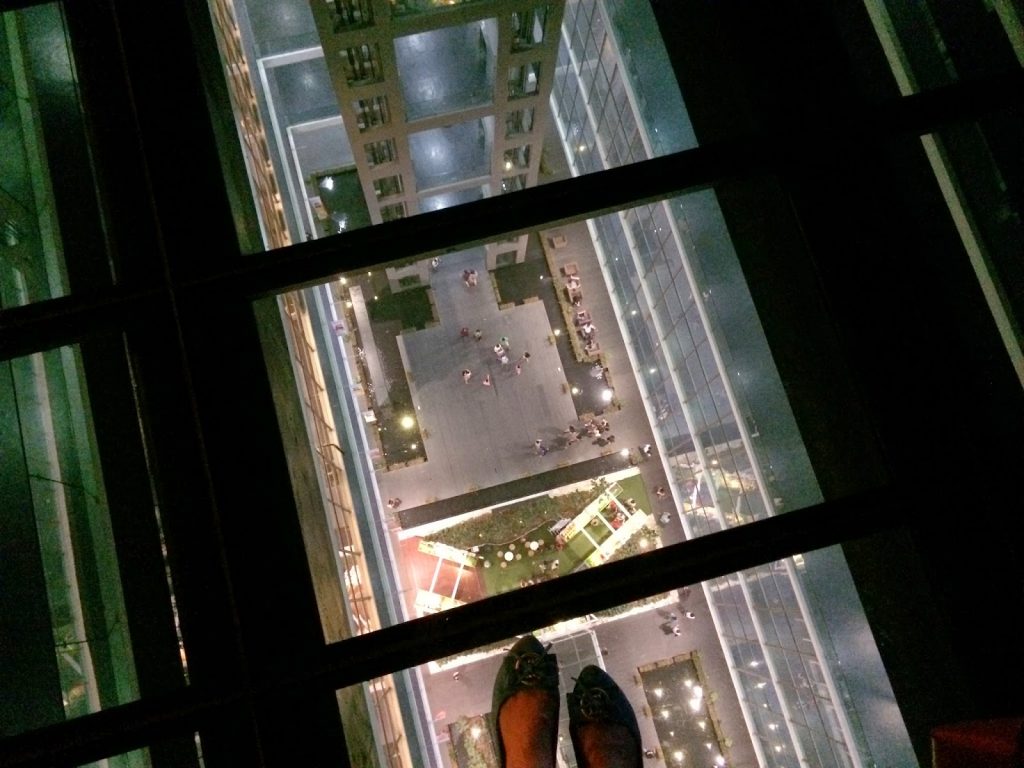 If you want a meal with a view, this is definitely the place to go. Sky Park is one of three main malls in One City, and their top floor (which is 10 storeys up!) has a beautiful open air garden and a multitude of eateries for you to choose from to relax while overlooking Subang Jaya. Don't look down if you're scared of heights though, the floor is made of glass and completely see-through down to the bottom floor! Sky Park is easily accessible by stopping at the USJ 21 station on the Kelana Jaya line, it's just a 5-minute drive or a short walk away to the mall!
Address: 10th Floor, One City, Jalan USJ 25/1, Selangor 47650
Speedway PLUS Karting Circuit, USJ Subang Jaya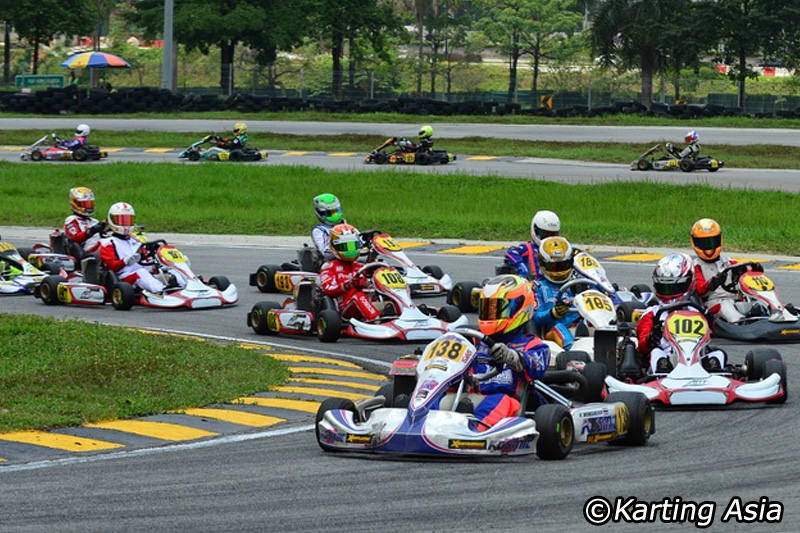 Loads of people love to go-kart, and it's no surprise why. Driving around a track like a racecar driver is pretty thrilling, and feeling the wind on your face as you make sick twists and turns on the race track will get your heart racing (pun totally intended). The new USJ 21 station is just 500 meters away from the Speedway PLUS Go-Kart Circuit, so it's more convenient than ever to stop by for a racing round or two.
Address: Elite Plus Highway, USJ Subang Jaya, 46000 Subang Jaya, Selangor
TT Sports Park, SS 12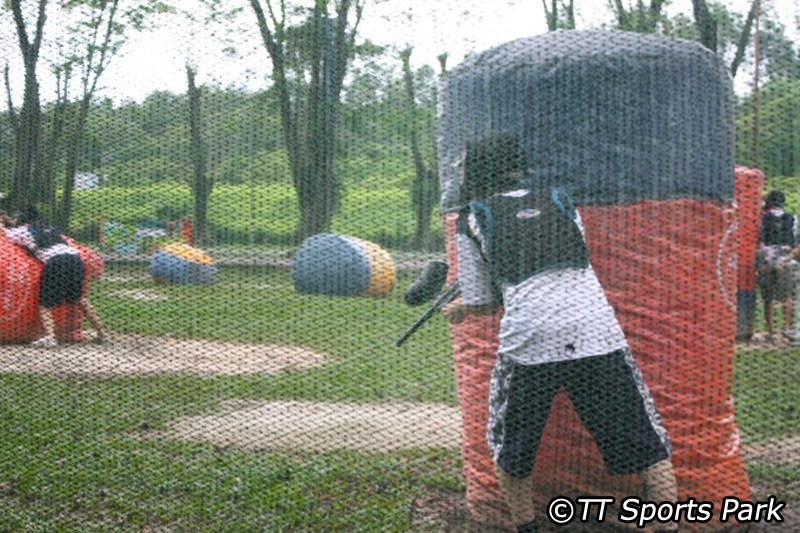 If paintball is more up your alley, TT Sports Park is your haven. With areas designated for the most hardcore players to the utmost beginners, this is the largest paintball park in Malaysia and definitely a place to go if you're feeling like mowing people down with your paintball gun. The SS18 station on the Kelana Jaya line is a 5-minute drive from this sports park, so now you know where to go if you need to let out some stress!
Address: Lot 017394, Jalan SS 12/1, Taman Subang Ria, 47500 Subang Jaya
Malls galore, Subang Jaya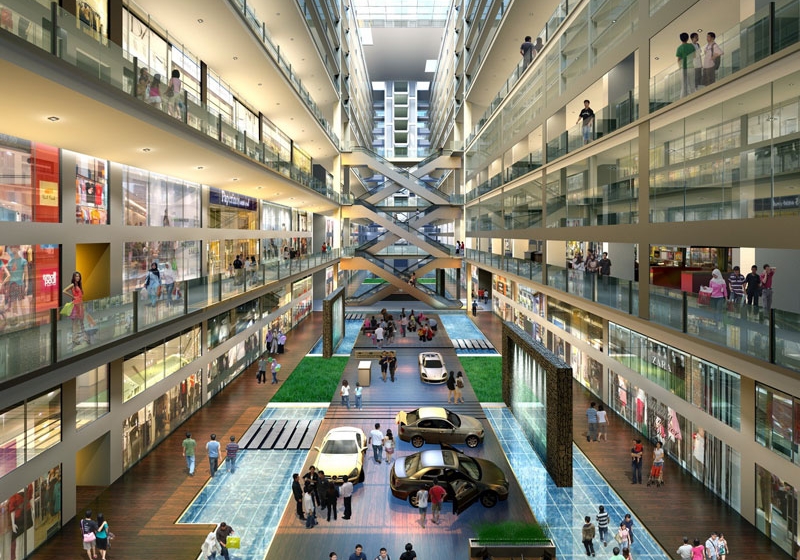 If you make a stop at the new Subang Jaya LRT station, you'll be within walking distance to not just one, but four shopping malls, all within 500 meters of the station. The nearest ones would be Aeon Big Subang and Subang Avenue, but a little bit of a walk will lead you to Subang Parade, and further on, Empire Shopping Gallery. If you don't mind walking a little further, SS15 Courtyard is 1km away, only 15 minutes on foot, and its myriad indie cafes will tide over your hungry stomach. The LRT station is integrated with the existing Subang Jaya KTM station within the same building, so don't get confused in thinking it's a separate one!
Now you know where to go on the LRT for some fun things to do! If you don't have a car, now you can get to all these cool places with no problems. If you do have a car, you won't have to worry about parking expenses or traffic jams anymore!